Portrait Photography Studio on a Budget
Imagine that a budding photographer comes to you with this million-dollar question: 'How to start a photography studio under $1,000? What gear do I need?'
This video above shows some options for various budgets and purposes. But let us focus on a budget of only $1,000 and on creating the best studio equipment for portrait photography.
What would be your preferred picks in terms of camera, lens, reflectors, lights and so on?
Best Portrait Photography Studio Equipment
In this article, we shall take this hypothetical and yet highly probable scenario and find out the tools that we can (and need) collect to start a portrait photography studio under $1,000.
(Note: current and up-to-date prices are displayed at the end of this article).
Related Post: Best Portrait Photography Lenses for your Canon Rebel
1. DSLR Camera
Item # 1 is undoubtedly the camera. That's what everybody will begin their shopping from. Though, I personally prefer to start with the lens. The lens is the most important part of your studio photography set-up.
Anyways, for about $1,000 you cannot hope to get a high-end full-frame camera.
So, a good crop-sensor camera is probably what you would be looking for. But then the question is – which camera?
Related: Best Nikon Entry-Level DSLRs (under $1,000)
Choose one that has a reasonable resolution, good low light shooting capabilities and good auto-focusing speed. When shooting in a studio environment you will invariably be using the rear LCD screen a lot.
So, a good rear LCD screen, preferably one with touch focus is also good to have, though not mandatory.
Canon Rebel T6 vs Nikon D5300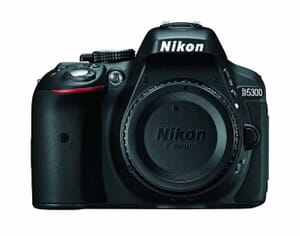 Preferred choices would be:
You can opt the later without the kit lens for a reduced price-tag ($500).
2. DSLR Lens
Don't expect to pick up too expensive a lens within the budget of $1000. If you haven't picked up the 18-55mm kit lens already, then a 50mm or 35mm would be your best choice.
On a cropped sensor the 50mm gives a 35mm format equivalent focal length of 75 or 80mm depending on the camera mount. This is a good medium tele-range for portraitures, something you are expected to do quite a lot in a studio environment.
Choose amongst a 35mm or 50mm Nikon Prime Lens
There are many factors that make the 50mm a prime choice to be paired with your camera (pun intended). First, it is very sharp. Second, it has a wide fast aperture (f/1.8 and wider). Third, it is lightweight. Lastly, it is inexpensive. For auto-focusing purposes, choose the Nikkor 50mm f/1.8G.
If you want a wider angle (e.g. you want to shoot more than just a headshot in your studio) then go for the Nikkor 35mm/1.8G.
Related Post: Amazon Warehouse Deals for Photographers
3. Multi Disc Light Reflector
You need a reflector. Why? Because they are cheaper than speedlights (external flashes) and also because you need secondary sources of light to be able to light your subjects properly. When you don't have extra speedlights, reflectors are your next best option.
What would you be able to do with reflectors? Well, reflectors allow you to set them up in a way so that you can bounce back some of the ambient light back onto the subject's face.
This is basically the same thing that you would do with a speedlight, that is, balance and exposure, except that with a speedlight the range of options in your hands are much more.
Related Post: A Review of the Best Continuous Lights
Reflectors are frequently used by pro photographers, people who may already use strobes or speedlights. But they use it together with the strobes so as to create a more distinct look for their portraits.
There are a number of good reflectors out there that you can invest in. But make sure to invest in the multiple ones. You need one white, one silver and one gold for different looks.
Additionally, a black one would be useful for creating strong shadows, in addition to being used as a backdrop.
Related Post: Best Epson Photo Scanners Reviewed
4. Speedlight
Yes. You can fit in a speedlight in this budget too. If you picked up a Nikon D5300, without a kit lens, for around $500 and a 50mm prime for $125 plus the reflector set for $25 you still have some money to spare.
A Yongnuo YN560-IV Speedlight costs only around $70 a piece. You need only one to start off.
That brings the total spend up to $720. Yippee! We can pick up some more tools.
5. Light stand
Light stands are more important than you think. Light stands, even when you don't actually use extra lights, can still come in handy. In the above situation when you decide to use a reflector, a light stand lets you set it up easily at the precise height you need it to be.
Of course, you need extra accessories like A-clamps with a light stand. Which light stand should you go for?
There are many to choose from. Standing at 8' feet tall, when fully extended, the Impact Air-cushioned Light Stand Black is surprisingly good. The best thing is it is only $40.29 apiece. Let's pick one.
6. Accessories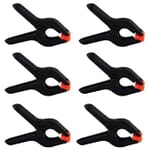 What else do we need? We need white balance cards. We need some A-clamps as well. A-clamps look like oversized clothing clips that we use to hang clothes for drying. Except that they are heavy-duty.
One of these would hold a multi-reflector on to the Impact light stand. Don't forget backdrops too.
Backdrops are essential when you are serious about the production value of your portrait sessions.
White backgrounds like the Savage Collapsible Stand kit 60" x 72" Black, white or cream color are extremely useful for portrait shoots. They come with stands and carry bags for just $162.
Current Prices & Up-to-Date Prices

: Your Photo Studio under $1,000

Related Post: How to Setup a Home Photo Studio and Make Money
---
As an Amazon Associate we earn from qualifying purchases. Certain content that appears on PhotoWorkout.com comes from Amazon. This content is provided 'as is' and is subject to change or removal at any time.