Trey Ratcliff is an incredible photographer, one whose work is dramatic, inspiring, and astonishing, often all at the same time.
But how can we take pictures like Trey Ratcliff? And what can we learn from his photography?
That's what this article is going to cover.
First, I'm going to explain five photographic tools we can learn from looking at Trey's work. And I will discuss how you can apply these tools in your own photography–for consistently stunning photos.
When you buy through links on our site, we may earn a commission at no cost to you. We evaluate products independently. Commissions do not affect our evaluations.
Trey Ratcliff's Photography: A Quick Introduction
If you're a fan of Trey Ratcliff, then you know that every photo of Trey's is magical.
Ratcliff primarily captures landscape and travel photos, but his portfolio also includes the occasional portrait and street-style shot.
Ratcliff has photographed all across the globe, from Japan to America to New Zealand (which is where he is currently based).
Check out a few photos from his Instagram to get an immediate sense of his style:
Very cool, right? Trey's work has a certain ethereal glow to it, one that you occasionally find with other landscape photographers but rarely see in the travel genre.
So now let's take a look at five things we can learn from his photography:
1. Don't Be Afraid of Symmetrical Compositions
If you've been learning about photography, you'll probably be familiar with the rule of thirds.
The rule of thirds states that the best compositions are non-symmetrical–these 'rule of thirds' compositions place key elements a third of the way into the scene on all edges.
But as Ratcliff's work shows, you don't have to follow the rule of thirds.
In fact, you can place your main subject smack in the middle of the frame, and your photos will be extremely impactful.
Now, it's clear from Trey's work that the best way to violate the rule of thirds is with symmetry. Place your main subject in the middle of the frame, but make sure you position it carefully. If you fail to produce symmetry, the shot will often fall flat–and you'll wish you had just gone ahead and used the rule of thirds in the first place!
Make sense?
Note that you can also start with a symmetrical composition, but then build up non-symmetrical elements around a symmetrical centerpiece.
So you can place a symmetrical building dead center, then you can incorporate elements from the left and the right into the photo to add a bit of interest.
2. Perspective Distortion Can Enhance Your Photos
Many architecture photographers spend countless hours in the field or in post-processing, trying to prevent as much perspective distortion as possible.
I'm talking about the look you get when shooting buildings from the ground–like the buildings are falling backward.
Because perspective distortion makes photos look like they're not real, it's something that architecture photographers (and real estate photographers, and street photographers) often try to correct.
But if you take a look at Trey Ratcliff's photos, you'll notice that he often embraces perspective distortion.
Instead of thoroughly correcting distortion in post-processing, Ratcliff lets distortion mess with his images. He lets it cause problems.
And he embraces those problems.
Because the truth is that distortion isn't necessarily a bad thing. It doesn't look real–but photos don't have to look real, as Ratcliff's work shows.
He'll sometimes shoot up at buildings, and let perspective distortion add a sense of wonder and awe to the photo, so the viewer feels like a tiny person looking up at the largest building in the world.
And you can do the same.
So the next time you come across some interesting buildings, feel free to get close.
And then shoot upwards, promising yourself not to correct any perspective problems in post-processing.
Ultimately, you'll end up with some truly unique images.
3. The Color Grading Tools in Post-Processing are Your Friend
Color grading refers to a set of techniques where you alter the colors in your images.
For instance, you could make the greens a bit bluer.
Or you could saturate the yellows.
Or you could take the highlights and make them look pink–and you could make the shadows look a deep blue.
Cinematographers love to color grade. You'll rarely find a movie that has no heavy color grading applied.
And Trey Ratcliff loves to color grade, too.
Many of his photos are full of adjusted colors. He'll add yellow highlights in some photos, green shadows in others. And he'll bring out blues, greens, purples, pinks–all sorts of different hues.
But why is color grading so popular?
Because it gives visual art something extra, something special. With a bit of color grading, you can create deeply stunning images.
Plus, color grading can add different feelings to your photos. If you add blues, your image will feel colder and more somber.
If you add yellows, your image will feel warmer and more comforting.
Color grading can also add more depth to your images.
By using contrasting colors in the shadows and highlights, you'll end up with a more three-dimensional feel (though it will be very subtle).
This is why, by the way, cinematography often features yellow highlights and blue shadows, or orange highlights and green shadows–because these colors contrast heavily with one another, and will add depth!
So don't be afraid to experiment with different colors in Lightroom, Photoshop, or any other RAW editing program (because pretty much every decent modern software offers color grading).
While you should be careful not to overedit, it's completely okay to try out lots of different looks and see what you like best.
That's how the creative process often works, after all!
4. HDR Is a Great Way to Make Your Photos Special
Look at Trey Ratcliff's work, and you immediately wonder:
How could these scenes be real?
After all, they don't look real. The colors are unusually vivid, and there's an unusual shine to the images, like they come from another planet.
The answer is that the scenes are real–but they're photographed using a technique called HDR, or high dynamic range imaging.
You see, your camera can normally only capture a certain range of tones, from dark to light.
So your camera can capture a scene that's fairly dark: A portrait subject in front of a forest.
And your camera can capture a scene that's fairly light: A kite against the sky.
But when you put very dark and very light elements together in a single scene, your camera will fail to get a good shot. It doesn't have the range to display the entire tonal spectrum in the scene.
So your camera will lose detail in the shadows, or it'll blow out the whites.
Up until a few years ago, this was something that couldn't easily be dealt with.
If you came upon a landscape with a very bright sky and a dark foreground, you'd be stuck using a graduated neutral density filter. These mount in front of your lens and darken part of the scene so your camera can capture it all.
But the problem is that graduated neutral density filters don't work if your scene isn't nicely divided into bright areas and dark areas.
Plus, GNDs are cumbersome to carry around.
It wasn't until recently that HDR photography became popular, which is what Trey Ratcliff uses to create such interesting effects.
HDR works by taking multiple images of the scene, all with different levels of brightness: a dark photo, a medium photo, and a bright photo.
(You don't have to just take three photos. It all depends on the dynamic range of the scene!)
Then you put the photos into your post-processing software, and blend them together.
If all goes well, you'll end up with a scene that has rendered the dynamic range perfectly–so that you have nice shadows and nice highlights.
Note that HDR photography can be overdone when you boost the shadows a bit too much or you drop the highlights a bit too much.
If this happens, your shot will look unpleasantly fake.
But generally speaking, HDR photography looks very cool, as long as you hold back on the editing.
Trey Ratcliff loves HDR. Many of his landscape photos are taken with multiple exposures in order to generate the HDR effect.
And many of his other photos are processed in an HDR-type fashion, where he brings the shadows up substantially.
The look definitely isn't for everyone.
But it's certainly something that everyone should try!
5. Shoot at Night for the Most Creative Photography
Trey Ratcliff loves night photography.
All you have to do is take a quick glance at his portfolio, and that becomes clear.
He shoots landscapes at night. He shoots street scenes at night. He shoots interiors at night.
And I suggest you try to do some night photography, too.
What's so cool about shooting at night?
For one thing, night photography lets you emphasize the small spots of colorful light you'll often find in the city.
Neon signs, for instance. Or the lights on buildings.
Plus, you can do cool long exposures (Ratcliff loves these) where you set up a tripod and shoot at a shutter speed of five seconds or longer.
That way, you'll get light trails from any moving light sources–such as cars, buses, or bikers.
And these look amazing.
You'll also give a creative blur to any people in the area (and many of them will be eliminated from the shot entirely).
If you shoot at night, you'll also be able to capture photos that include a beautiful moon.
And you'll be able to take photos of the sky in darkness, potentially resulting in stunning images of the Milky Way.
A word of warning, however:
Whenever you shoot at night, your camera will struggle to capture enough light for a good image. So you'll either need to crank your ISO way up, possibly exposing your image to unwanted noise levels, or you'll need to lengthen the shutter speed.
If you do choose to slow the shutter speed, you'll absolutely need a tripod to work with.
Because without one, your images will turn out very blurry–and this just won't look good.
Make sense?
What We Can Learn from Trey Ratcliff's Photography: Conclusion
Trey Ratcliff is a popular photographer who uses certain techniques to great effect.
And now you hopefully understand what those techniques are, and how you can use them to create stunning photos of your own.
So take a look at Ratcliff's portfolio.
And then try to grab some fun shots of your own.
---
Trey Ratcliff's Passport Membership Review (Contribution by Meghan)
About Stuck in Customs
Stuck in Customs is the name of Trey Ratcliff's popular online blog. The site is filled with personal posts chronicling adventures as well as offering tips, reviews, behind-the-scenes clips, and generally informative content.Almost every image on the blog comes complete with metadata to give readers the best possible understanding of how Trey managed to bring his images to life. However, posts don't stop short at photography. Trey mentions just about anything he finds inspiring, including Netflix recommendations and links to playlists.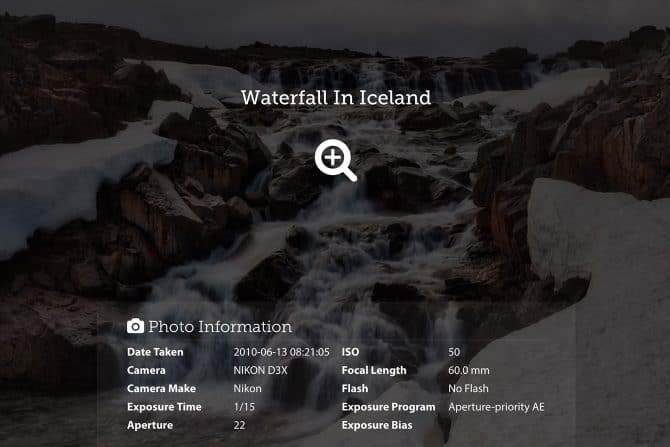 Visitors from every continent check in religiously to catch up on Ratcliff's daily updates. However, the blog is just the beginning of what Stuckincustoms.com has to offer. Though blog postings are available at no cost, additional content is out there for a small fee.
A Passport to Stuck in Customs truly transforms the browsing experience by offering a wide array of extra goodies not accessible to the average reader. Offering tons of content both on the website itself and available for download, investing in this service is certainly worthy of consideration for any Trey Ratcliff follower.
What Members Can Expect
Quarterly Live Q&A
Industry leaders tend to be out of reach and inaccessible to amateurs and fledgling artists. However, Trey Ratcliff makes an effort to be an exception. Despite having a busy travel schedule and independent professional ventures to manage, Passport members gain a direct line to an expert. Once a quarter, Ratcliff hosts a live Q&A session open to paying members.
Aside from answering select questions, Trey also discusses the behind-the-scenes details concerning tutorials, ebooks, and photoshoots. He will even sometimes take time to do a few select live critiques. While the blog as a standalone can certainly be helpful, few things can be as beneficial learning tools as direct feedback.
Unlimited Access to an Extensive Tutorial Library
Though Trey is a successful photographer and technician, he's perhaps most successful as a teacher. Being the mind behind Aurora HDR, there's no better instructor out there on the editing software. However, there's a lot more that Ratcliff has to offer than pure technical know-how. In his extensive webinar and tutorial library, topics from beginner basics to advice on establishing a career are discussed.
Broken down into easily digestible fragments, tutorials are easy to access. Going beyond a basic, bare-bones lesson plan, the tutorials also include bonus clips that go into additional details. In some cases, Ratcliff even includes his own RAW files (when applicable) so that students can follow along every step of the way.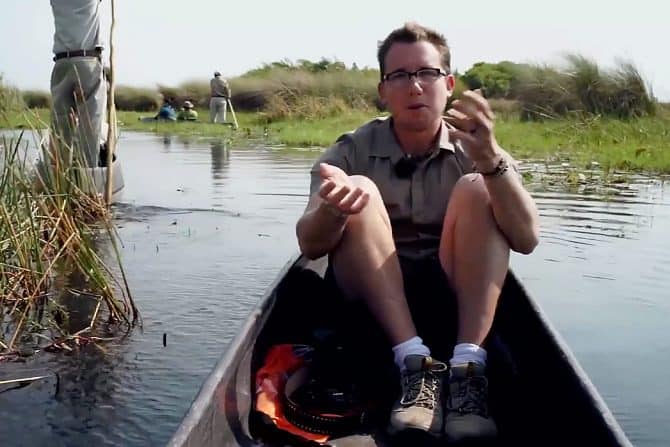 Aside from producing his own tutorials, Ratcliff has also penned several of his own instructional eBooks. With a membership to Stuck in Customs, the entire library is accessible with the click of a button. Trey has covered a variety of topics over the years. Titles included in the comprehensive collection include:
Introduction to HDR
10 Essential Photoshop Skills Everyone should Know
The Beauty of Ambiguity
And many more!
Following suit with the tutorials, Trey branches beyond the strictly technical. By going into conceptual topics at well, he truly provides his fan base with all of the tools they may need in order to grow.
Artistic Passport Presets and Textures
Ratcliff doesn't just provide the information necessary to get ahead – he also makes the tools he uses readily available.
Included with a Member Passport is a downloadable ZIP folder equipped with an extensive collection of texture JPEG files. Using a program such as Adobe Photoshop, it's possible to overlay and add depth to an image with very little effort. Something as simple as a texture can very easily drive home a thought or mood being portrayed through a photograph.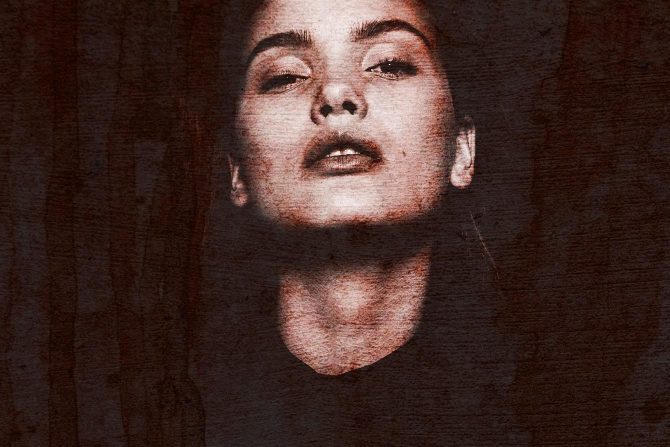 The textures are just the beginning. Trey has also added dozens of his favorite photo presets for both Lightroom and Aurora HDR. Complete with text installation instructions, the files can be used on Windows and Mac operating systems alike. For those experimenting with photo adjustments for the first time, these predetermined settings are a godsend.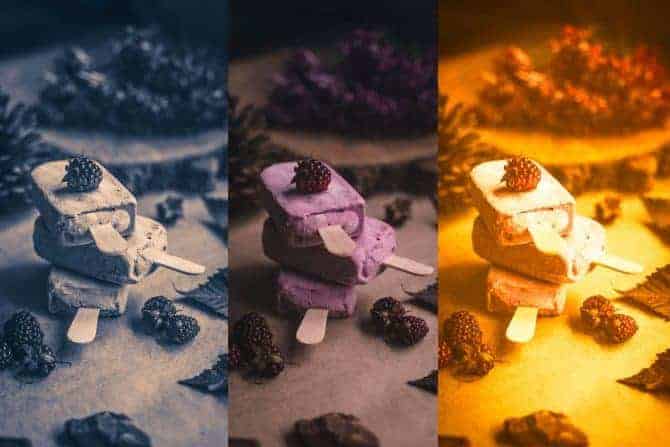 Exclusive Future Discounts
In the very near future, Stuck in Customs is slated to announce the first of many discounts on photography essentials. It's very likely that some of Ratcliff's acclaimed workshops will be marked down significantly for existing members, making it all the more possible to go on a life-changing adventure photographing surreal locations around the globe.
Users will also want to keep a close eye on available discounts for third party products. With a huge network of connections, Ratcliff plans to connect his followers to exclusive deals on the best gear available. Check in to see the latest updates on this front – having a membership may very well prove to be a sound financial decision for certain users!
Helpful Links to Informative Resources
As if the eBooks, tutorials, Q&As, tools, and savings weren't enough, the blog is inherently helpful. Aside from Trey's takes, the site also includes articles, reviews, and other tidbits of useful information sourced from reliable sources. Because of Trey's prominence in the community, he is often privy to exclusive offers from popular vendors like Google and DVI. Therefore, Trey's word is one of the top resources for breaking news for the average, everyday photographer.
Getting Your Passport Today
So, with everything on the table, there's only one question left to answer. How can you get in on all that Stuck in Customs has to offer?
An annual membership is available for as little as $99. Considering that all of the content provided is valued at least a few hundred dollars, it's a reasonable price to pay. Alternatively, a shorter term month-to-month subscription is available $9.99 a month.

Those hesitant to pay up can rest easy with the knowledge that the majority of the money goes right back into producing more great content. In addition, 10% of proceeds go to the Healing NET Foundation. The charity was launched by the doctor who treated Trey's wife when she was diagnosed with a Neuroendocrine Tumor and aims to bring awareness to the condition.
So, this holiday season, take the time treat yourself. Check out Stuck in Customs and bring your photo up a notch!