Full-frame cameras are often considered to be bulky and heavy. But while this was once the case, the development of mirrorless technology has made a massive difference. In fact, the smallest full-frame cameras available in 2022 could almost be labeled compact, and some can fit comfortably in the palm of your hand.
We understand that many photographers want the benefits of full-frame cameras. A full-frame model offers a wider field of view, better bokeh, improved low-light performance, and advanced features. So below, we share our list of the 8 smallest full-frame cameras currently available – including the Sony a7C and various alternatives.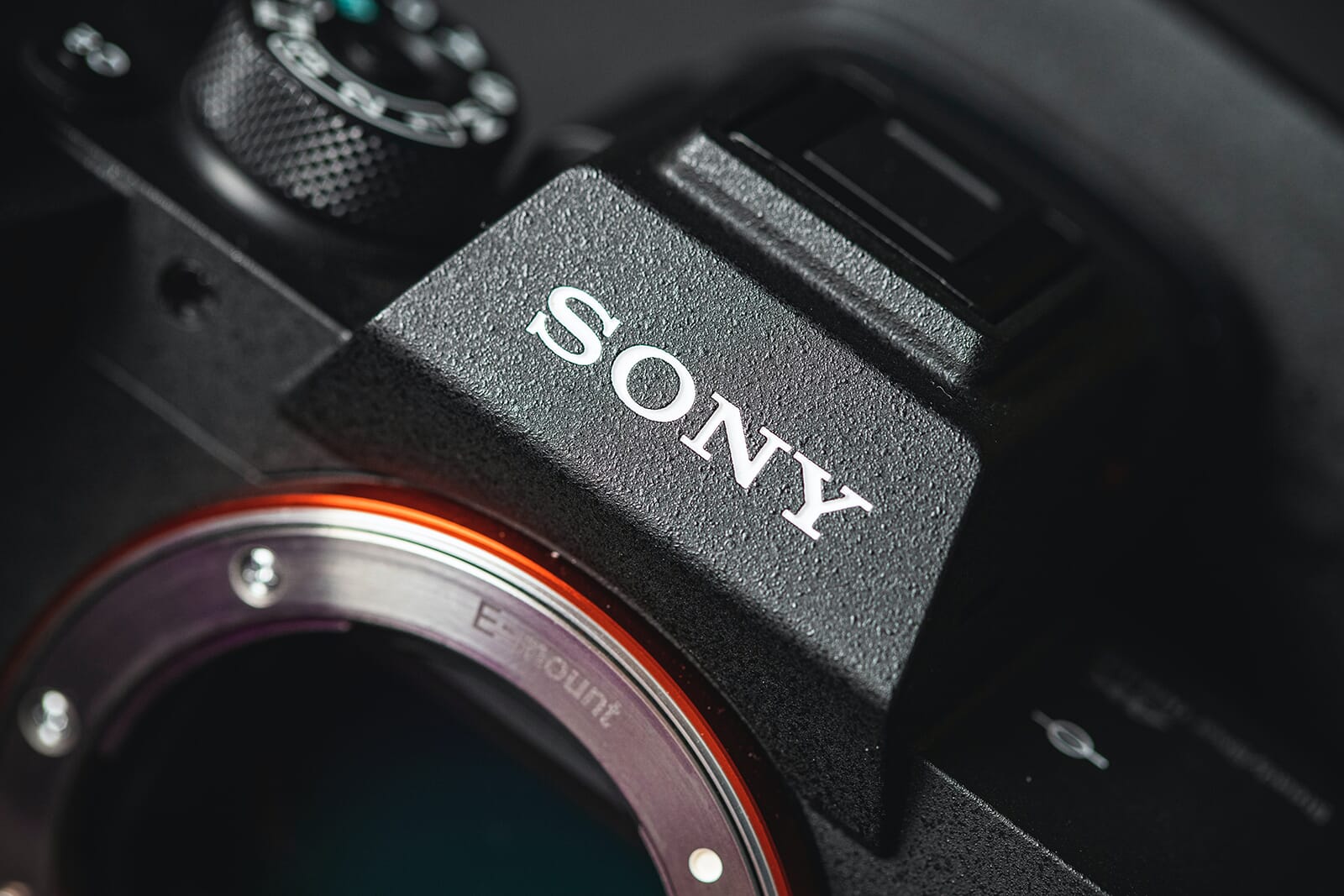 Smallest Full-Frame Cameras in 2022: Top 8 Picks
When you buy through links on our site, we may earn a commission at no cost to you. We evaluate products independently. Commissions do not affect our evaluations.
1. Sony a7C
Our Pick
Great for use with Sony FE lenses
The Sony a7C is tiny but packed with features. It has a 24.2 MP sensor and benefits from an advanced AF system that includes eye-tracking modes.
Pros
Can record 4K video at 30 FPS
Compatible with Sony E-mount lenses
Incredibly lightweight and compact
Cons
Some may not like the position of the EVF
Our top pick for the smallest full-frame camera is the Sony a7C. This is a versatile full-frame model that has some great features for photography and video recording.
It has a powerful 24.2 MP full-frame sensor, which means you can expect sharp images with excellent colors and contrast. It also has a powerful autofocus system that features 693 detection points and a range of tracking modes. The Sony a7C even has advanced in-body image stabilization to help keep your shots sharp when shooting handheld.
Compared to other compact cameras, the Sony a7C has a pretty decent battery life. A single charge should get you up to 740 images (not bad for a mirrorless model!). It can also be charged via a USB connection. Lastly, we like the fully articulating touchscreen display and EVF, which are great for composing in the field.
2. Sigma fp
Also Great
Great for travel photography
The Sigma fp is incredibly small and lightweight, plus it's compatible with a variety of Sigma and Panasonic lenses.
Pros
Tiny body
Has a powerful 24.6 MP sensor
Weatherproof for outdoor use
Cons
Not the best AF system
The Sigma fp is an impressive compact full-frame camera that weighs only 0.9 lb/422 g. It can also fit in the palm of your hand and almost looks like a traditional point-and-shoot camera.
The Sigma fp features an excellent 24.6 MP sensor. It can take incredibly sharp photos and also has a decent autofocus system. We like the functionality of this camera: It has a fixed-position LCD touchscreen and in-body image stabilization. And it's weather sealed, splashproof, and dustproof.
It is also important to note that this full-frame camera has an L mount. This is a collaborative Leica, Sigma, and Panasonic mount, and it gives you access to some Sigma lenses and a range of Leica and Panasonic lenses, too.
The Sigma fp can also record in 4K at 30 FPS. If you want a compact, affordable, full-frame camera for general photography, vlogging, or general videos, the Sigma fp is a good option.
3. Sony Cyber-shot DSC-RX1R II
Great for walkaround photography
The Sony Cyber-shot DSC-RX1R II is an impressive compact camera that fits snugly in the palm of your hand.
Pros
Incredibly compact
Has an excellent 42.4 MP sensor
A pop-up EVF for improved ease of use
Cons
Not the lightest compact camera
The Sony Cyber-shot DSC-RX1R II is an incredibly compact full-frame camera that has a fixed Zeiss lens and excellent capabilities. This is a unique Cyber-shot camera and could be an excellent choice for high-end travel photography or even walkaround photography.
It weighs 2.45 lb/1111 g, so it's not terribly light. However, it is compact and measures just 4.5×2.6×2.8 in/11×6.6×7 cm. As a result, it fits easily in the palm of your hand and can be carried around in a pocket or bag.
This is a fixed-lens camera; it has a 35mm f/2 lens that is great for multiple types of photography. The only thing that it lacks is any kind of telephoto capabilities.
We love the improved image sensor, which has a 42.4 MP resolution. You can expect fantastic image quality from this camera. The Sony Cyber-shot DSC-RX1R II also has a hybrid AF system with 399 phase-detection points. If you don't want to use the screen for compositions, you can use the pop-up EVF (which is a great extra touch).
4. Leica Q2
Great for wide-angle photography
The Leica Q2 is an exceptional camera that excels at wide-angle photography thanks to its 28mm f/1.7 lens.
Pros
Ultimate build and durability
Incredibly compact and stylish
High-quality 47.3 MP sensor
Leica is famous for its range of handcrafted luxury cameras. One of the smallest full-frame cameras from this premium manufacturer is the Leica Q2, a lightweight and compact camera that looks fantastic and is built to last.
There is something special about owning a handcrafted Leica camera, and it offers amazing performance, too. It has a 47.3 MP full-frame sensor, and you can expect consistently outstanding sharpness. The camera also has a decent ISO range of 100-50,000.
The Leica Q2 is a fixed-lens, full-frame camera. Some may find this limiting; you get a 28mm f/1.7 wide-angle lens and therefore cannot capture telephoto shots. But others will appreciate the creativity required to use such a lens!
Regardless, the Leica Q2 is a great camera that is highly portable. You just need an expansive budget to buy it.
5. Nikon Z6 II
Great for video
The Nikon Z6 II is an excellent compact camera that could be a great option for video due to its 4K recording capabilities and other video features.
Pros
24.5 MP full-frame sensor
Can record 4K at 60 FPS
Dual card slots
Cons
Not as high resolution as the Z7 II
Nikon also has a couple of small full-frame cameras that are a major improvement over the relatively large and heavy older models. The first of these is the Nikon Z6 II.
The camera body weighs 1.36 lb/616 g, which makes it noticeably lighter than the Z7 II (featured below). It also has a simple but ergonomic design, and in most instances, your attached Z lenses will be larger than the camera itself. We also like that it is weather sealed and built for outdoor use.
The Nikon Z6 II has a 24.5 MP sensor that is great for low-light photography. It is also capable of recording full 4K UHD video at 60 FPS. Combine this with the excellent autofocus system, and you have a capable camera for vlogging and video recording.
The Nikon Z6 II also has some useful shooting modes, including a multiple-exposure mode where you can compose and combine up to 10 images with different exposures. It also offers focus-shift shooting and 4K time lapses.
6. Nikon Z7 II
Great for handheld use
The Nikon Z7 II offers plenty of features for professional photography, including a 45.7 MP sensor, in-body image stabilization, and a sophisticated AF system.
Pros
Uses the latest EXPEED 6 image processors
Dual card slots
Ergonomic body with a comfortable grip
Cons
The LCD screen cannot be flipped outward
Another great compact model from Nikon is the Nikon Z7 II. This is the second iteration of the popular Z7 full-frame mirrorless camera and offers many improvements over its predecessor.
The Z7 II is not as compact as the Sigma fp, Sony a7C, or Leica Q2. However, it's considerably smaller than traditional Nikon full-frame cameras. It weighs only 1.9 lb/861 g and is comfortable to hold due to the large handgrip.
The Nikon Z7 II has a 45.7 MP sensor and dual EXPEED 6 image processors. It also has an advanced AF system with 493 points. We also like that it has 5-axis in-body image stabilization. This means that it is a joy to use handheld and that you can get sharp photos consistently, even in low light.
The Z7 II does have dual card slots, but the touchscreen isn't fully articulating. In our opinion, for such an advanced camera, this is a big oversight.
7. Sony a7R IV
Great for high-resolution photos
The Sony a7R IV has a 61 MP sensor for beautiful landscape photography, macro photography, and more.
Pros
Eye-AF tracking for humans and animals
Can shoot at 10 FPS in its continuous shooting mode
Excellent ISO range of 50-102,400
Cons
Relatively expensive
The Sony a7R IV is not as small as the Sony a7C. However, it is still considered to be a lightweight and compact full-frame mirrorless camera. It also offers some amazing features that make it one of the best smallest full-frame cameras available.
The a7R IV can easily be used in a professional capacity due to its 61 MP sensor. You can expect fantastic image resolution and sharpness, not to mention a 15-stop dynamic range and a versatile ISO range of 50-102,400.
Sony has also taken steps to greatly improve the a7R lineup's autofocus. The a7R IV is capable of real-time tracking and has some advanced AF modes including eye detection for humans and animals.
The camera even looks great. It has a handy touchscreen and a high-quality electronic viewfinder. You can also use a wide range of Sony full-frame lenses for different types of photography.
8. Canon EOS R6
Great for action photography
The Canon EOS R6 has an advanced AF system with a host of special tracking modes; therefore, it's great for wildlife, bird, and sports photography.
Pros
Ergonomic design with multiple controls
Dual card slots
Uses the latest DIGIC X image processor
Cons
Not as compact as Canon EOS M cameras
Our last pick is the Canon EOS R6. Canon is steadily developing its range of mirrorless full-frame cameras, and the EOS R6 is one of the company's best.
The Canon EOS R6 is similar in size to the Nikon Z7 II (just slightly wider). And it is much smaller and lighter than most Canon full-frame cameras like the Canon EOS 5D Mark IV. It is also a great camera for traveling, and its portability is more than adequate.
At the center of this mirrorless camera is a 20 MP full-frame sensor, which offers amazing performance and will provide you with consistently sharp photos in pretty much any light. The lightning-fast autofocus is also a huge selling point, and the EOS R6 includes advanced tracking features for people, animals, and cars.
It's also a highly usable camera with a high-quality LCD touchscreen, dual SD card slots, and a range of dials and controls for quick settings changes. It's currently one of the smallest full-frame cameras that Canon has to offer and is an excellent buy for professional shooters and serious amateurs.
Pick a Small Full-Frame Camera and Start Shooting!
As you can see, there are lots of small full-frame cameras on the market. Due to improvements in technology, we now have compact cameras that offer great image quality, advanced features, and plenty of versatility.
But which compact, full-frame camera is right for you? If size is the defining factor but you still want the versatility of a 35mm full-frame camera, the Sony a7C and the Sigma fp are two of the smallest options available.
Alternatively, if you want the best in terms of professional features, you might go for slightly larger options like the Nikon Z7 II or the Sony a7R IV.
---
As an Amazon Associate, we earn from qualifying purchases. Certain content was provided "as is" from Amazon daily and is subject to change or removal at any time.