It's difficult to master photography. Learning your way around the camera is one thing, and finding out how to take great images can take years of practice. One challenge that photographers don't usually foresee? Actually, housing and organizing all of their files.
However, keeping track of your images doesn't have to be a major obstacle to overcome. Check out these programs available for Mac designed to simplify your photographic life.
Before we start, here are a few specs you should know about our top Mac photo management software picks:
When you buy through links on our site, we may earn a commission at no cost to you. We evaluate products independently. Commissions do not affect our evaluations.
The Best Mac Photo Organizers
Regardless of your budget or needs, there's Mac photo management software out there made to fit your needs. We've included paid and free programs of varying difficulty levels on our list.
Paid Software
Free Software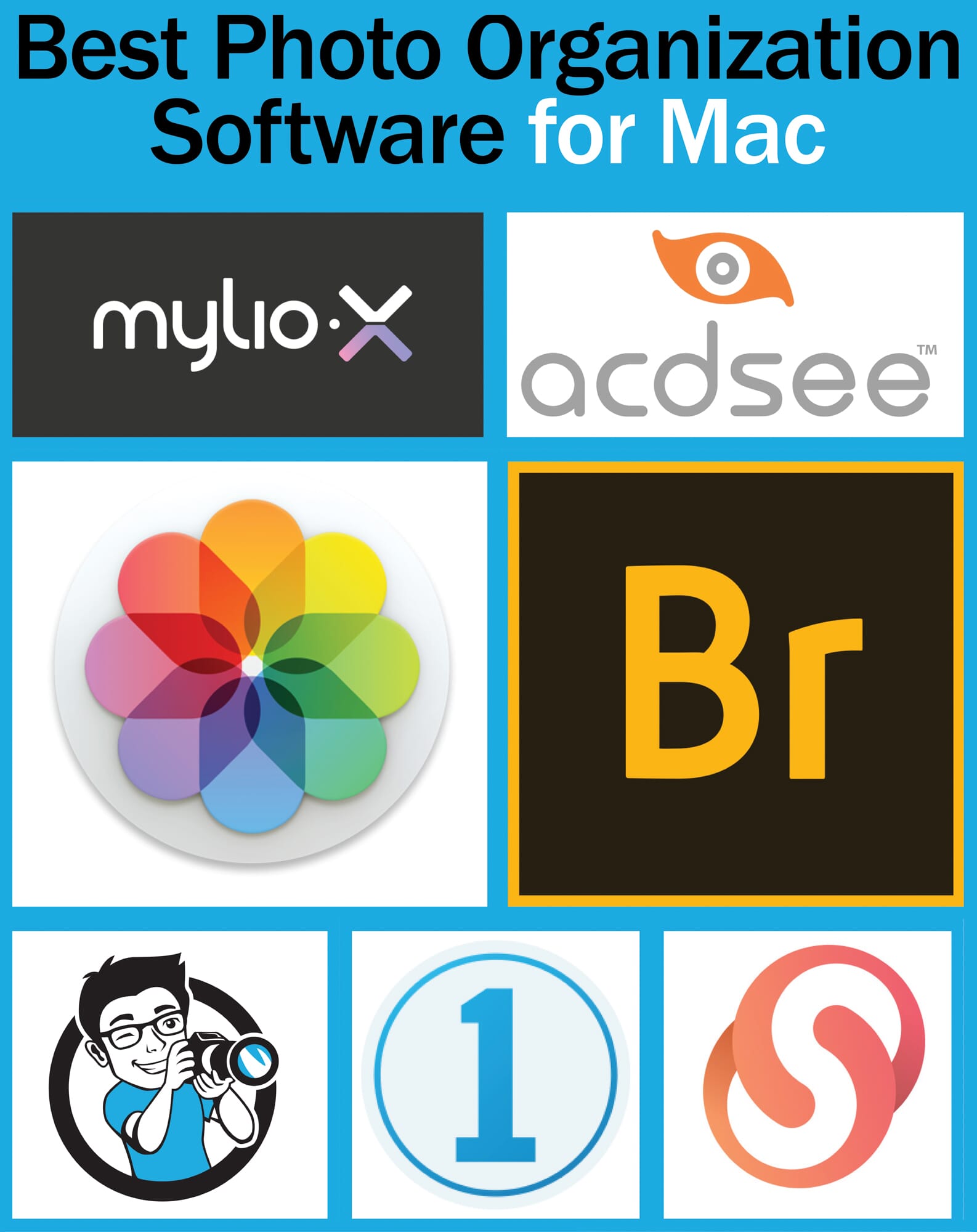 Paid Software
1. Mylio (NEW Version)
Mylio stands out from the crowd for good reason. Unlike many competitors, Mylio is aware of photographers' growing need not just to organize but to consolidate images.
Using a peer-to-peer connection on a shared network, Mylio brings photographs from multiple devices into one spot. What's more, you can access all of those photographs through any device connected to your Mylio account. Any changes you make to a photograph on one device sync to all other devices.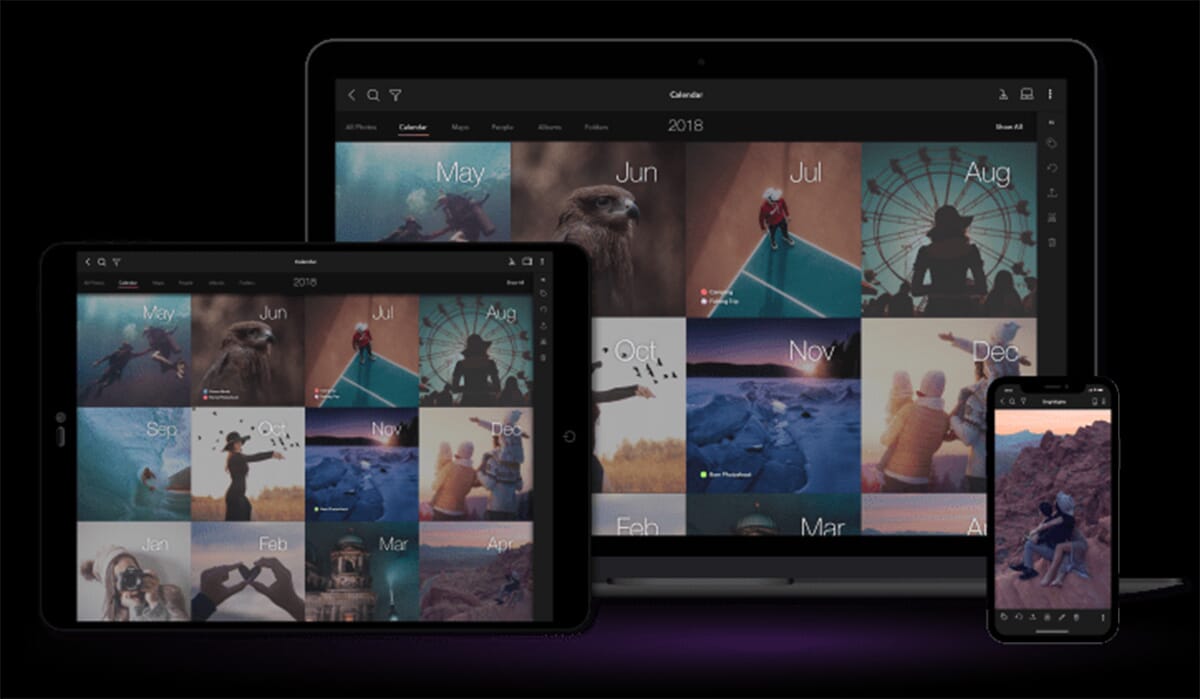 Mylio allows you to import any existing folder structures you may have into the program. But the software also makes it easy to start organizing from scratch. Mylio allows you to find photos based on dates, places, and even people. Thanks to their facial recognition feature, you can tag pictures of your friends and family.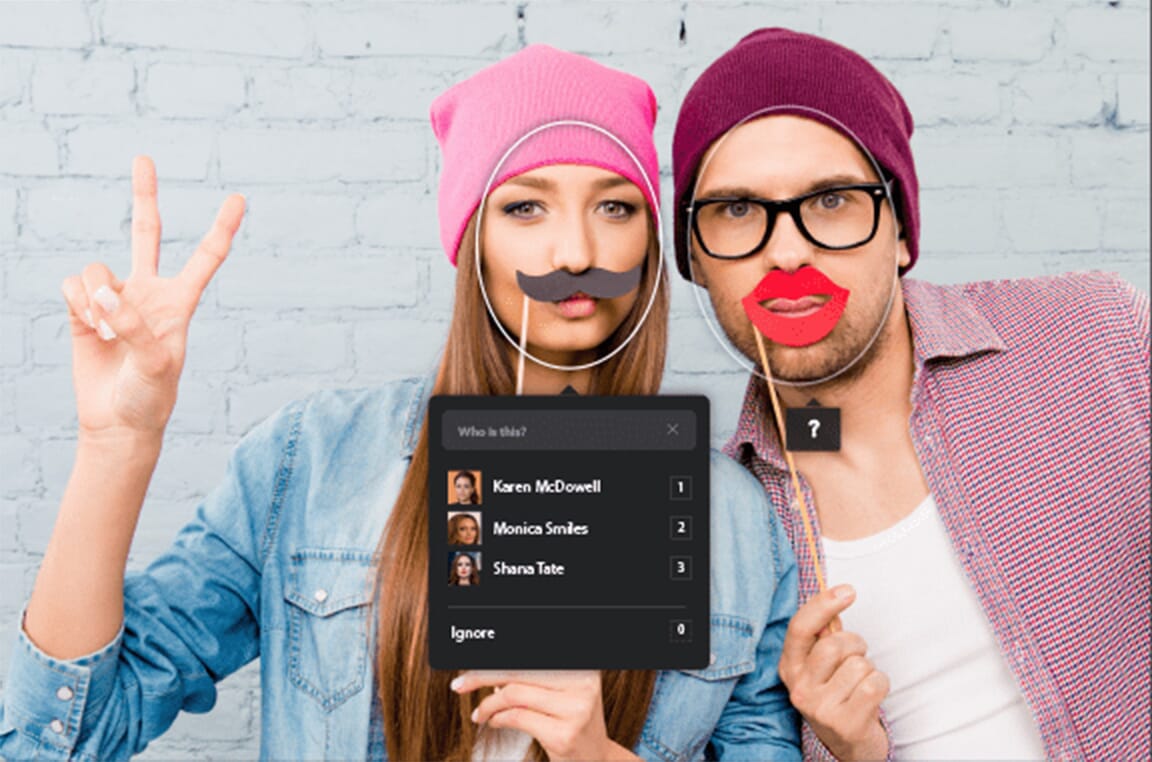 You can start using Mylio for free, but there are a few catches to consider. You start with a three-device limit and 25,000 individual images. To upgrade to unlimited storage and unlock features like RAW image editing, you'll have to pay into their $9.99/month subscription.
2. Adobe Lightroom
Adobe is a leader in the world of creative technology, so it shouldn't come as much of a surprise that Lightroom tops our list. It can be a little overwhelming for beginners, and it's not always the most intuitive program to use. However, once you've learned the ropes, the catalog system is suited to take on any professional photographer's archives.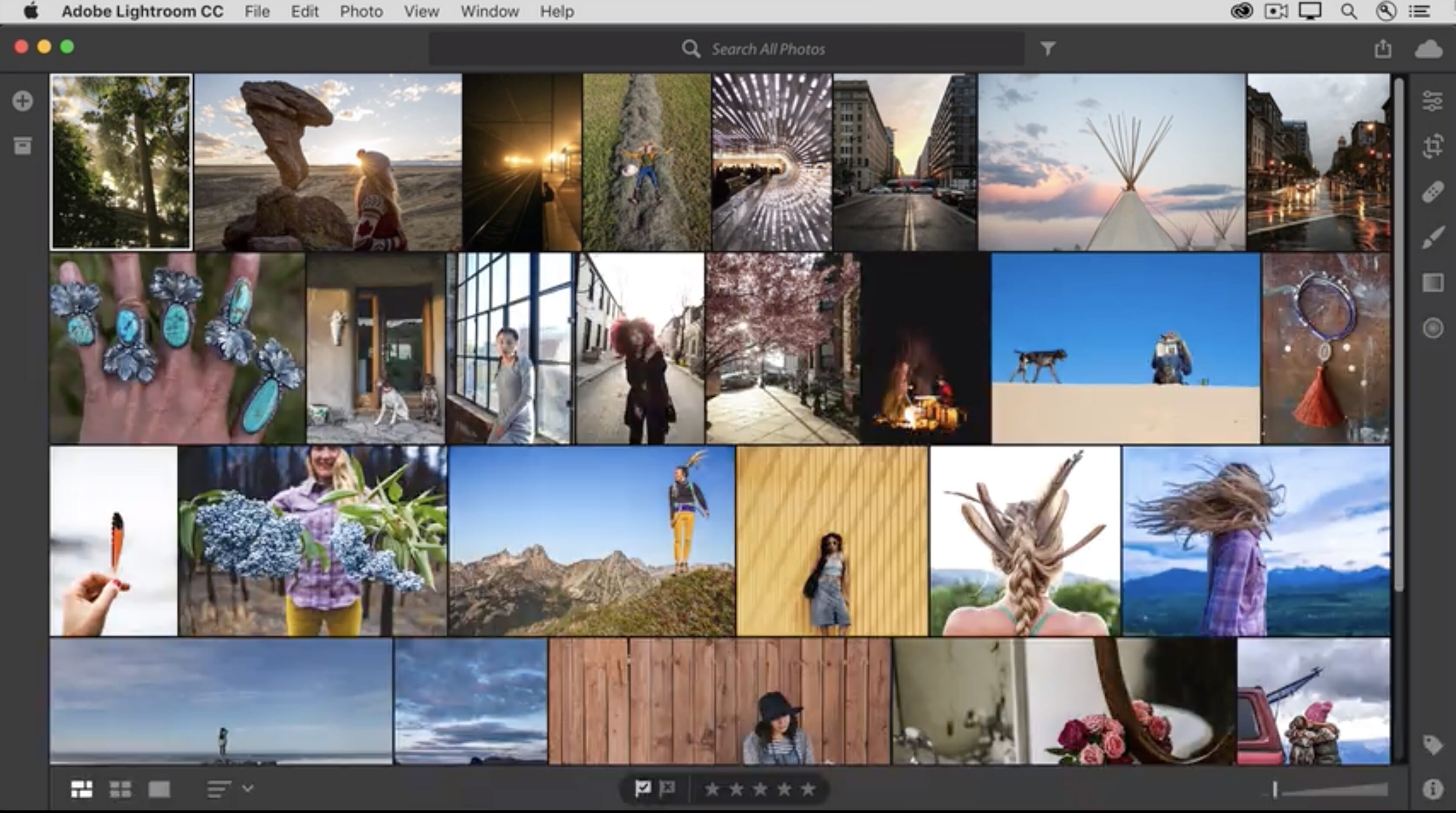 One of the things that makes Lightroom such a great choice is the constant tweaks and improvements that go into it. With each upgrade, users can expect new innovative solutions to make organizing their assets easier.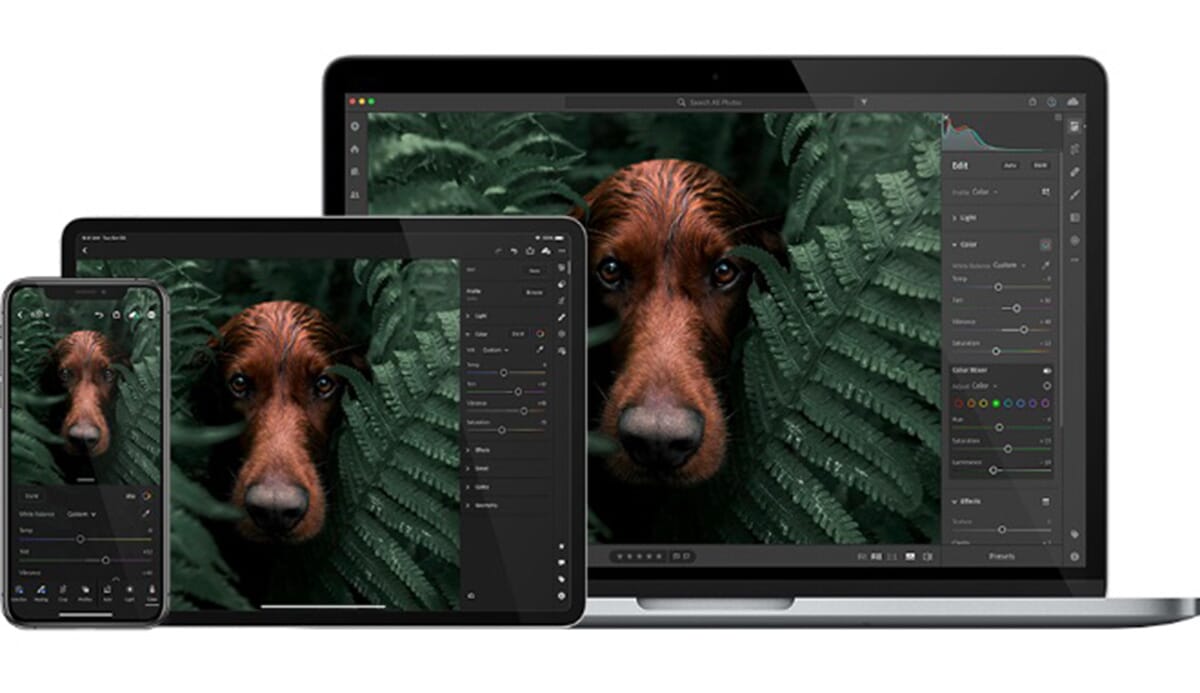 A perfect example comes in the form of Adobe's recent Sensei AI addition. Using machine learning, it's able to intuitively add appropriate keywords to your image. This makes searching through thousands of files infinitely easier. Aside from that, Sensei can also suggest some basic edits to help improve the overall look of your photos.
The fact that Lightroom is sold as a subscription service under the Adobe Cloud umbrella has its advantages and drawbacks. On one hand, it ensures that you're always working with the latest software available. On the other hand, it can become costly over time – especially when compared to programs that allow you to pay a one-time fee upfront. But, prices aside, it's clearly some of the most promising Mac photo management software available.
Download Free Adobe Lightroom Trial
3. Luminar
We've given Luminar a lot of praise in the past. One of the reasons we recommend this software frequently to our readers is its ability to manage and organize images.
The Mac photo management software has a clean interface. It's possible to view large numbers of photograph thumbnails at once, and there's little to no lag when expanding files to full detail. Luminar also allows you to access your computer's folder hierarchy and create personal albums. You can even reach recently added or edited images in an instant with shortcuts.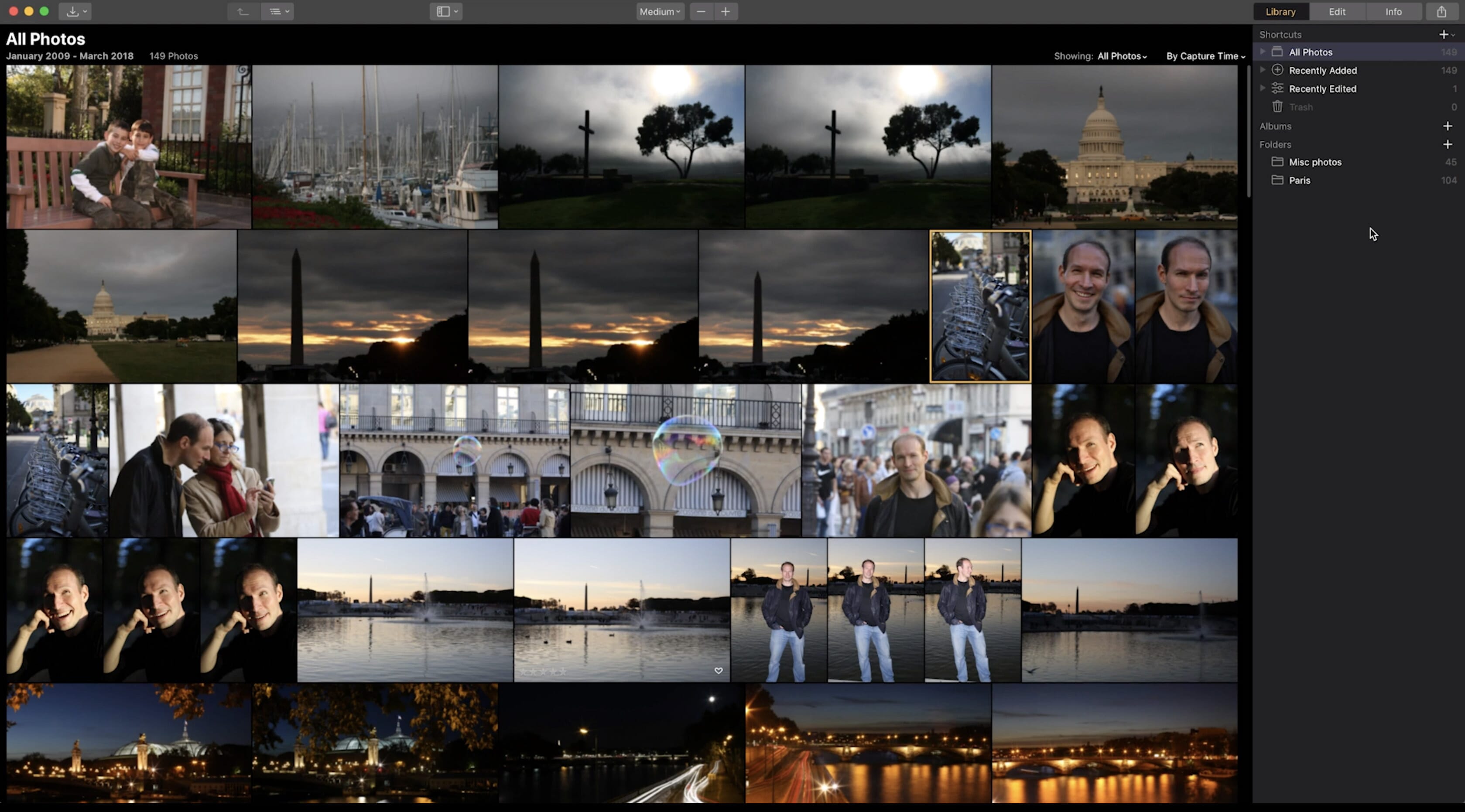 Related Article: Luminar 4 Review
The toolbar makes it especially easy to navigate and filter through archives. Color labels, flagged favorites, and ratings further aid in organizing (although, for the time being, you may not add tags or keywords). Best of all, applying notations and sorting through your files is made easy with keyboard shortcuts.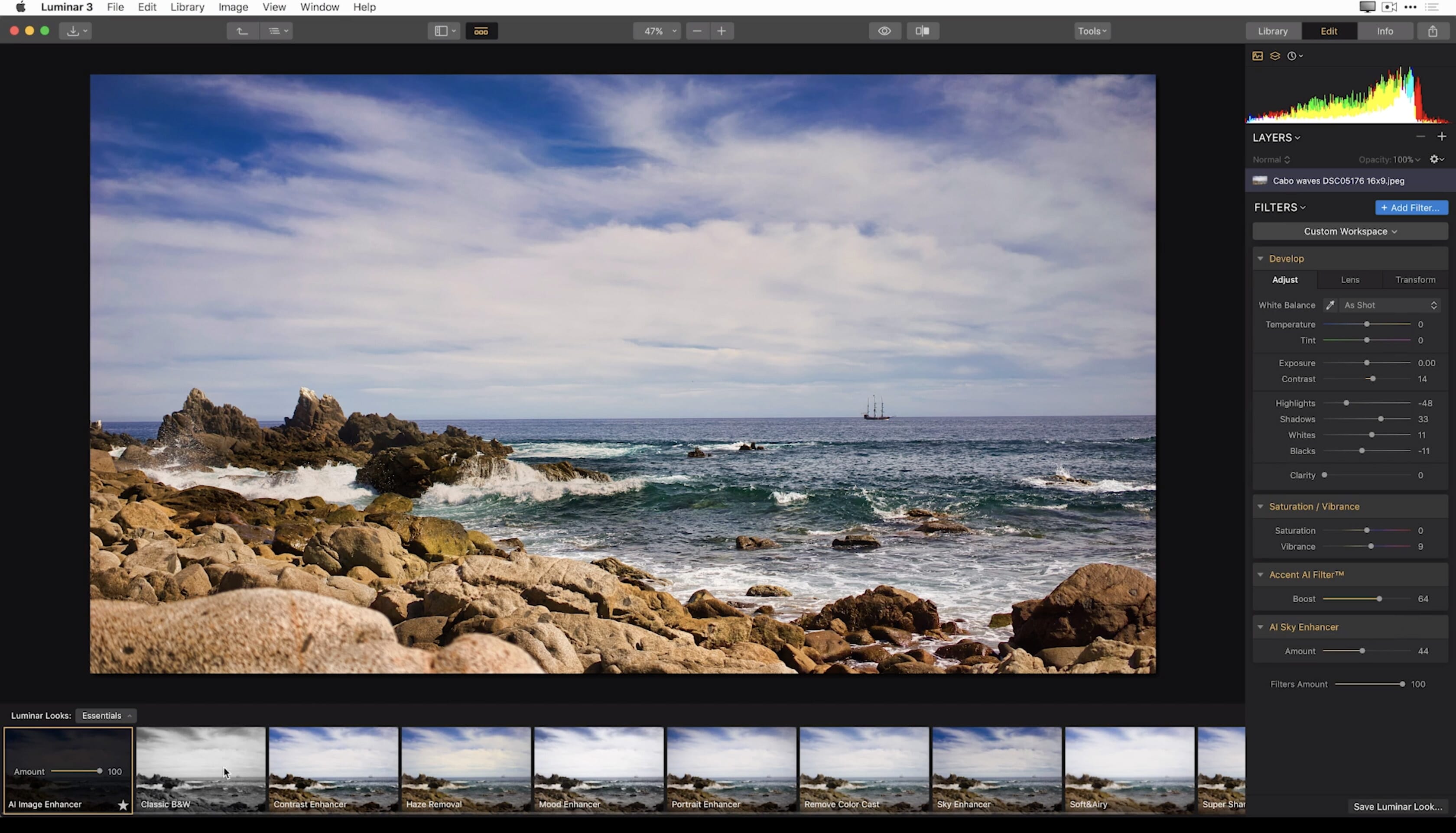 But there's more to it outside organizing. Luminar goes above and beyond in terms of editing abilities. The latest release has introduced a slew of new AI features, from sky replacement to structural enhancements.
Currently, these features primarily focus on image manipulation. However, Skylum will almost certainly implement the same state-of-the-art tech to its library.
In short, this software is a winning combination that helps you get the most out of your photographs.
Buy Luminar (30 Days Money Back Guarantee)
4. Movavi Photo Manager
Movavi Photo Manager's slogan is "focus on the memories, forget about managing photos". And, while it is a bit simplistic in some regards, it does have some valuable organizing assets.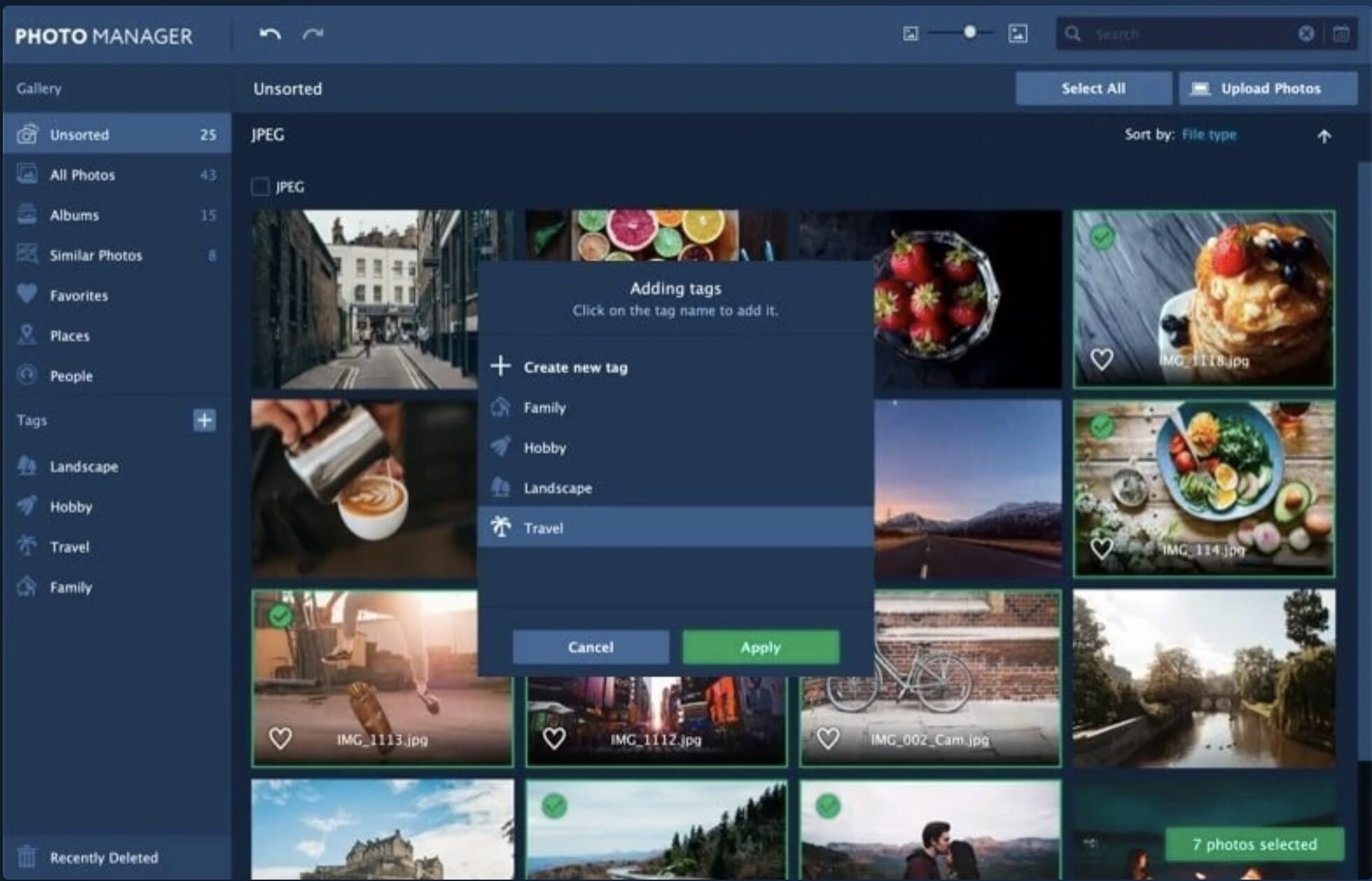 Uploading files can be a pain, especially since the software doesn't seem to provide options to move photos or restructure folders. However, when you take the time to do so, Movavi has some wonderful tools for keeping track of and simplifying your work. For instance, the software can detect and remove duplicate files to free up disk space on your computer. Tags can be added to make your archives easier to navigate.
Related Post: Apple's M1 Compatible Photo Editing Software
There are also a few helpful AI tools in the mix. Geolocation allows you to sort photos by location. Movavi can even create automated folders by a photograph's city or country of origin. A recent development is a facial recognition program. Like PhotoDirector, Movavi can automatically create albums based on individuals in your images.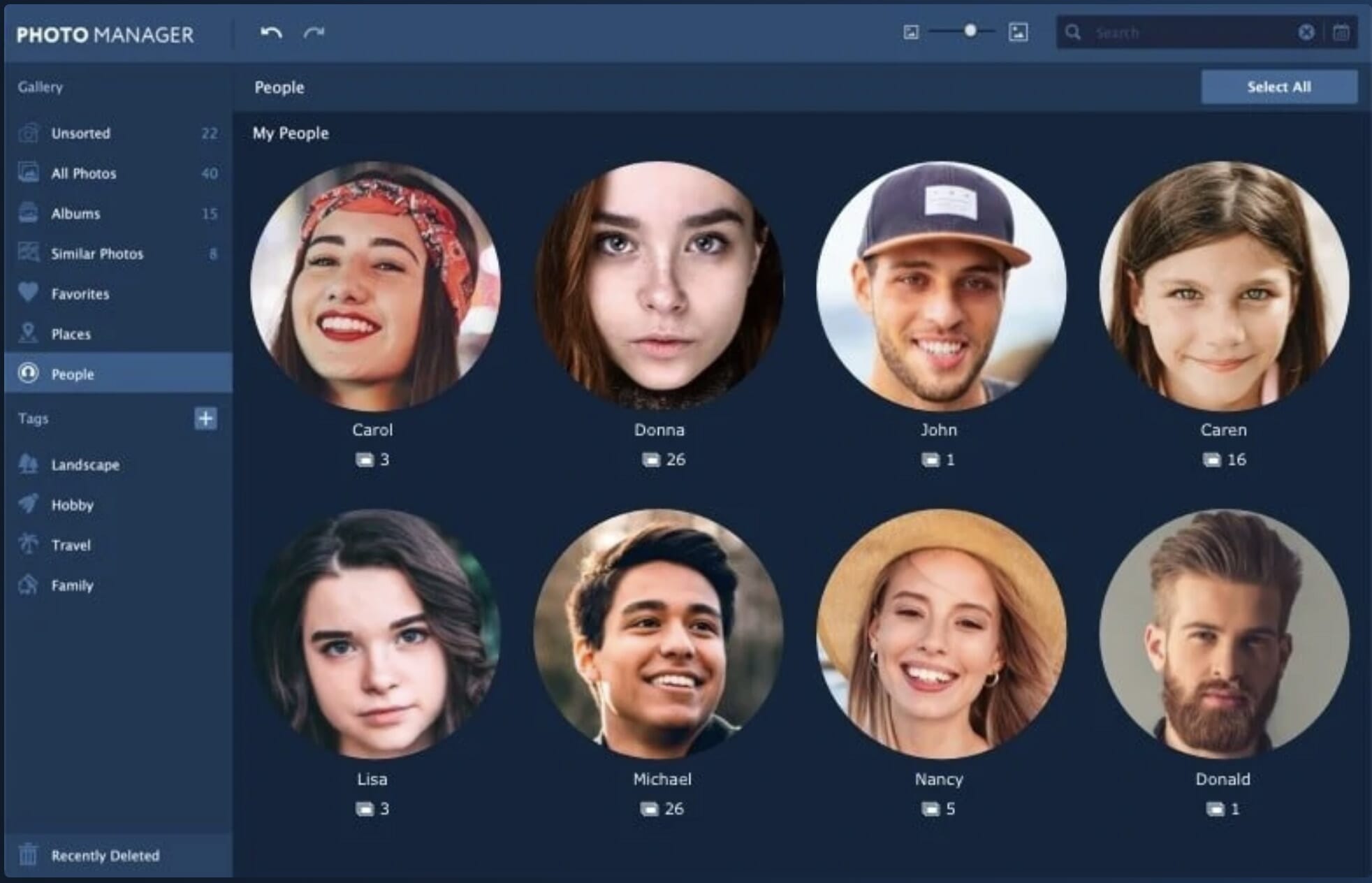 The interface is a little clunky, and not nearly as customizable as some other organizational options. That being said, the program is minimal enough that it isn't hard to get the hang of. For photographers looking for something that's easy to manage and understand, that's a huge plus.
Download Free Movavi Photo Organizer Trial
5. Capture One Pro
Capture One is an excellent Photoshop/Lightroom alternative packed into one convenient program. A popular choice among career photographers, it's as effective in storing and organizing images as it is as a stand-alone image editor.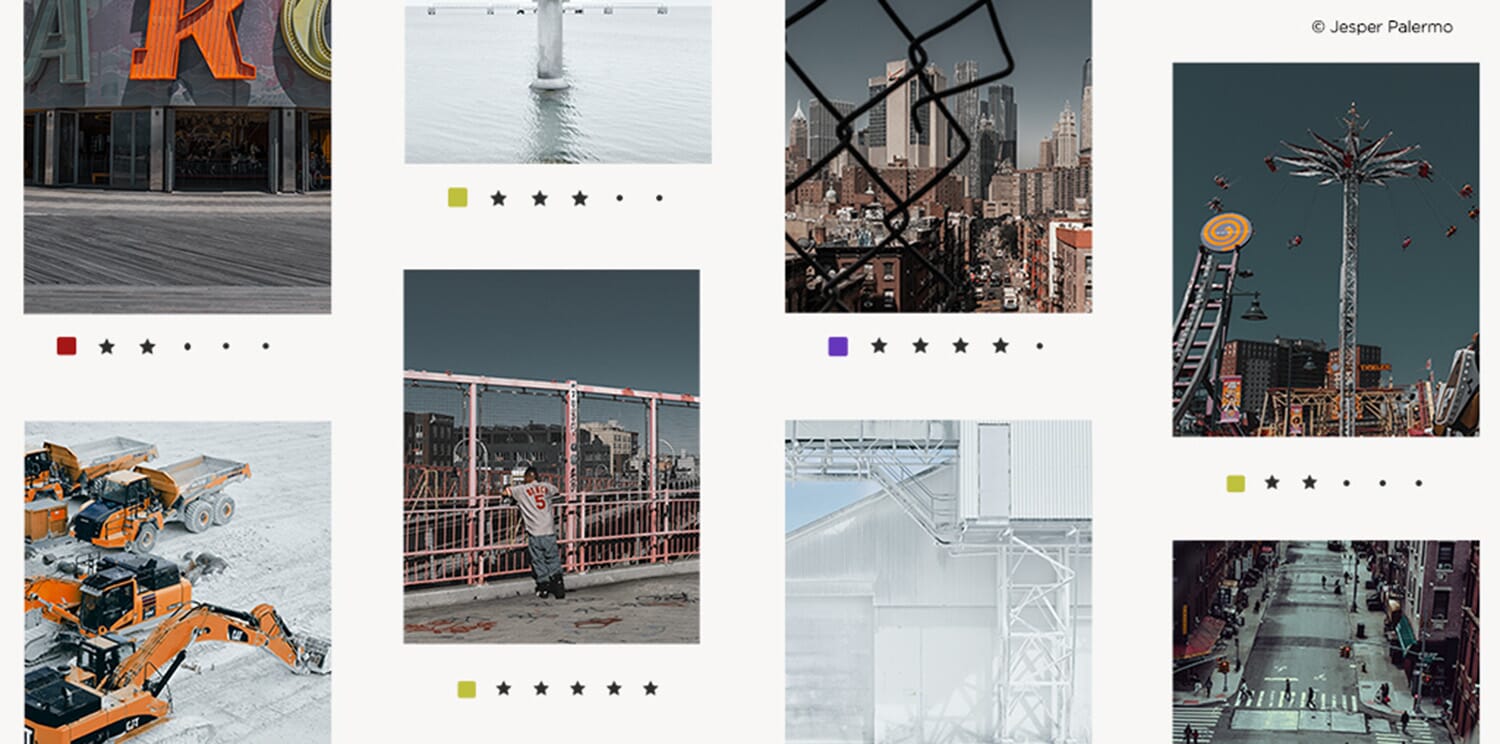 Capture One organizes photographs into catalogs (larger, permanent collections) and sessions (distinct photoshoots). Simplifying things even more so, Capture One prides itself on its ability to quickly import images while tethered to a camera. The capture and organizational strategy is clearly oriented towards professionals juggling assignments. However, it's relatively easy to adjust the Capture One formula to fit whatever your needs may be.
Since the software often runs with active shoots, managing images is easy via keyboard shortcuts. Keywords applicable to individual images or entire sessions are also included, making it easy to pull up a specific type of image. From there, you can set up Smart Albums, which automatically collect photos with certain attributes.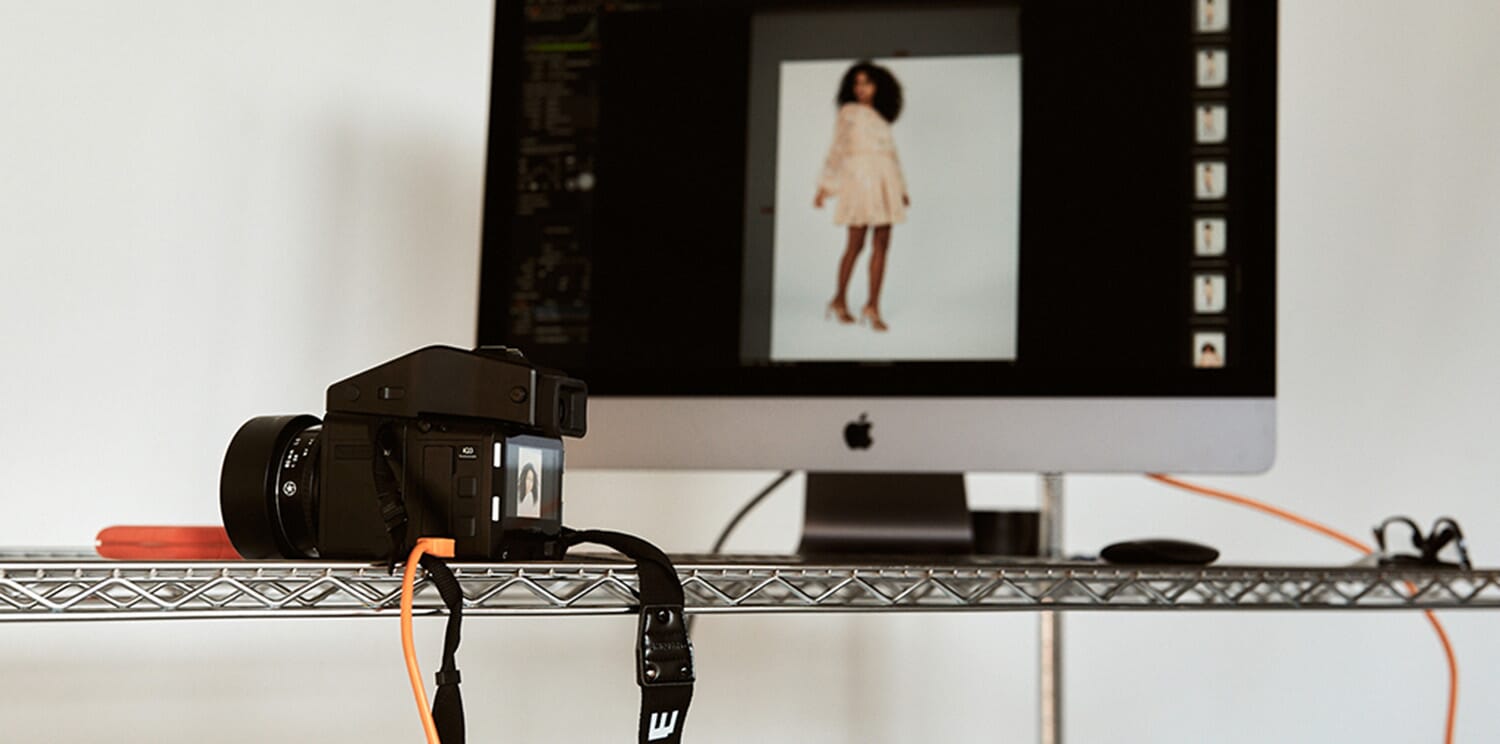 Workflow is also pretty customizable. Despite having some of the most varied and advanced tools on our list, Capture One users are controlling what's hidden and what's visible. You can even pin your favorite tools to the top of the window for instantaneous access while you browse and adjust.
If Capture One seems like the software that best suits you, be sure to download their free trial.
Download Free Capture One Trial
6. ACDSee Photo Studio (for Mac Version)
The best thing ACDSee Photo Studio has going for it is its customizability. If you need things to look and function a certain way, the flexibility in ACDSee's appearance and controls might be for you. What's more, you can toggle between databases to separate personal and professional collections.


You can organize your workspace to fit your needs by moving, stacking, docking, or hiding individual tool modules. All of the information and options your library has to offer can be contained in one window, or you can focus on one aspect at a time. ACDSee makes it all about finding the workflow that works best for you.
There's also a Manage Mode that allows you to find, move, and sort through files directly on your computer. Even keyboard shortcut configurations are customizable to make navigation as intuitive as possible.
Related Article: Reviewing ACDSee Photo Studio
As if that weren't enough, ACDSee can save searches to easily reach images that meet certain criteria. With the most recent release, ACDSee has also improved its keyword management. Aside from the program's pre-loaded keyword sets, users may create their own custom sets of related keyword categories.

Finally, ACDSee can automate some metadata management and photo backups. For instance, it's possible to geotag images and organize them based on picture location. Through Manage Mode, you can back files up to iCloud to ensure shots are safe and secure. What more could you want?
Download Free ACDSee Photo Studio Trial
7. Picktorial
This Mac-exclusive software is a diamond in the rough. Often overlooked by bigger names, Picktorial is a fully capable, competent workflow companion.
The program has a slick interface, with customizable modules that you can view simultaneously in a single window. It also provides a number of options on sorting through and stacking shots, much like ACDSee. These features may seem superficial, but the design is what makes it such a great tool for organization.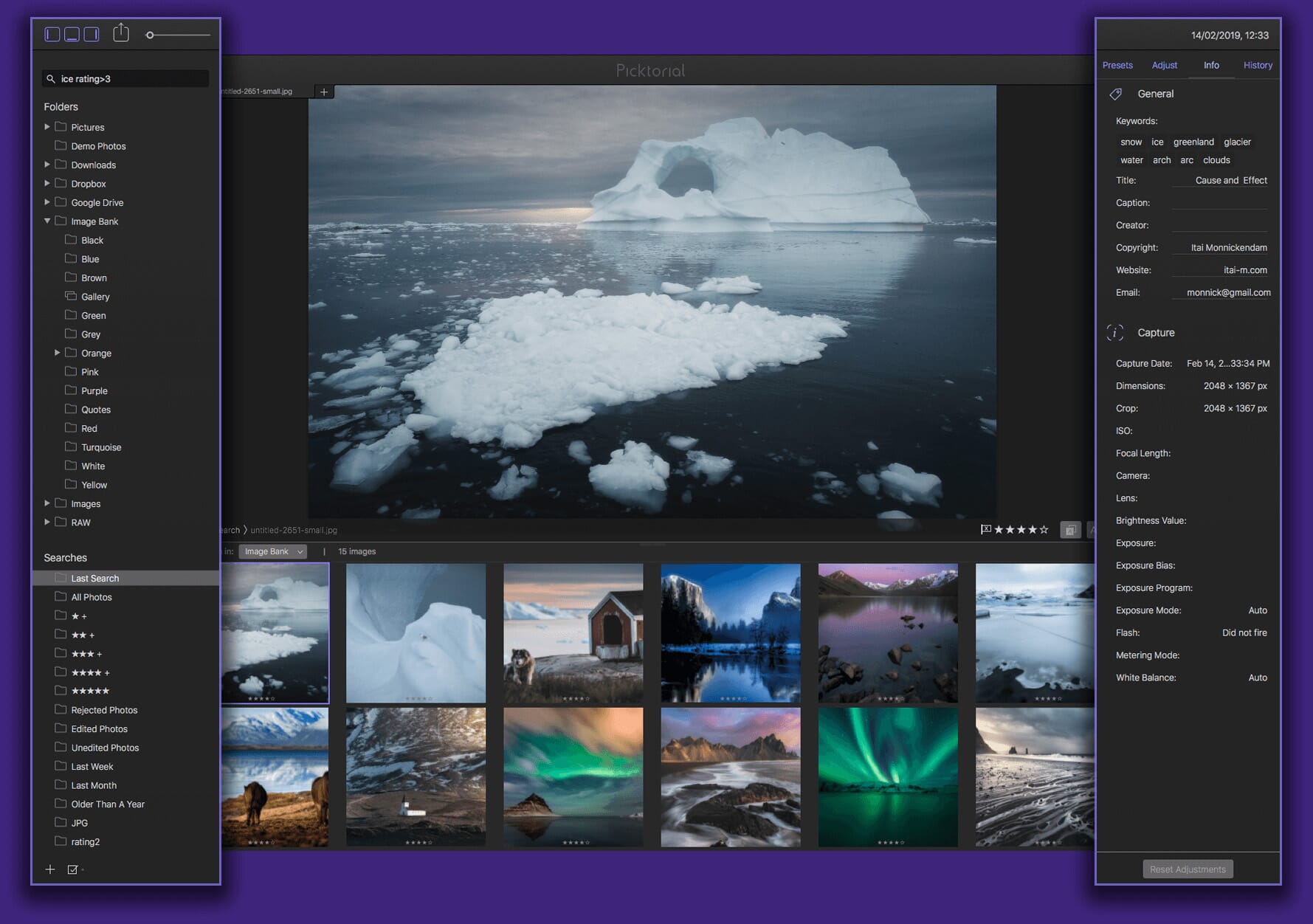 Along with the ability to search metadata, keywords, and ratings, Picktorial also allows the creation of custom albums. There are also smart albums, which are created when you save one of your search queries. For instance, you could make a smart folder that collects any black and white images or photos that have been tagged in a specific location
Related Article: Reviewing Picktorial v.3.0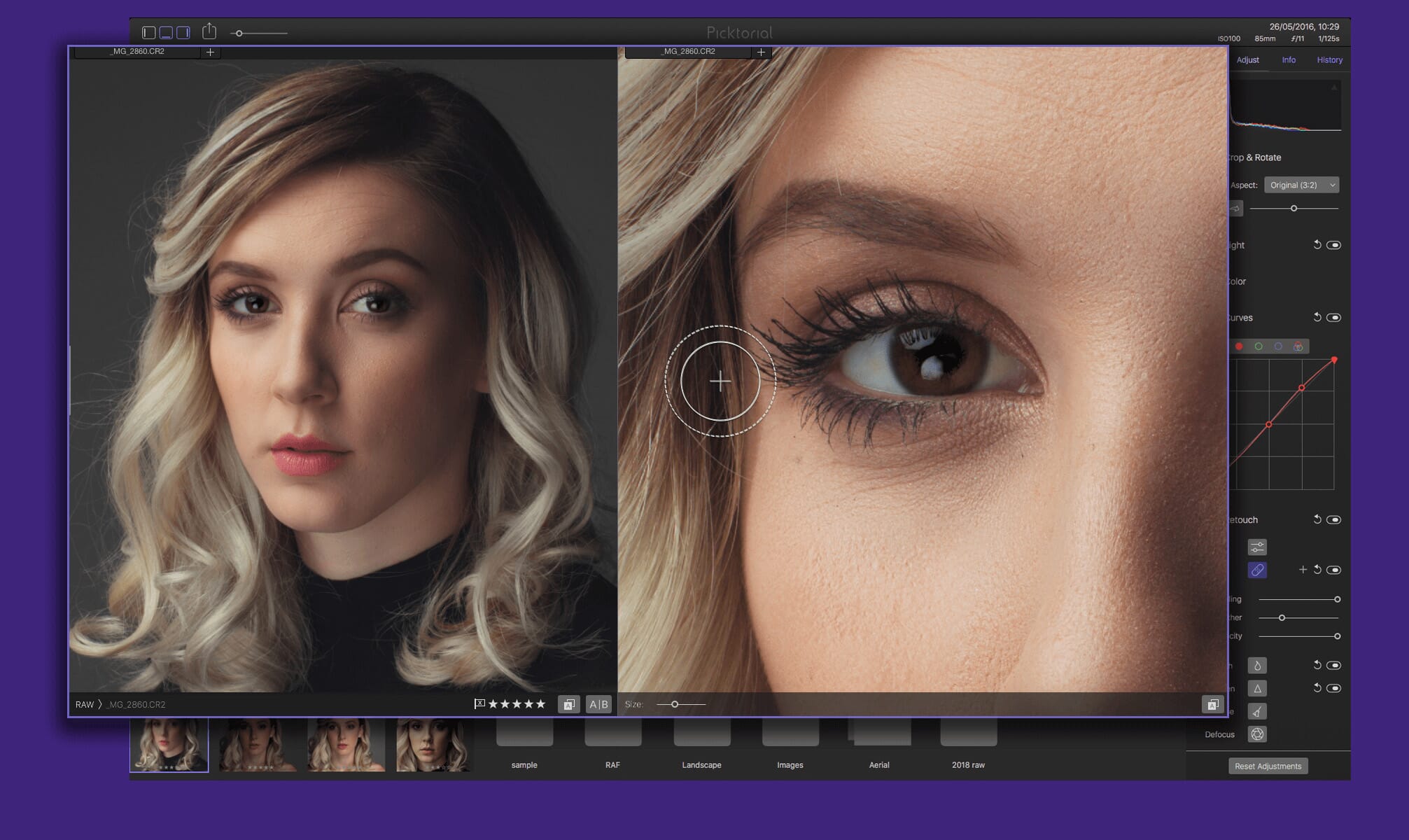 One of Picktorial's major draws is its price. Available for a one-time fee of $69.99 or on a subscription basis for $4.99 per month, the full premium software delivers a lot of bang for your buck. But if you're uncertain whether Pictorial is right for you, there's also a limited free version available for download.
Download Free Picktorial Trial
8. PhotoDirector 365
PhotoDirector 365 doesn't spend much time bragging about its library capabilities. Admittedly, it is a bit clunkier than some other Mac photo management software. That being said, there's a case to be made for this software.
Related Post: PhotoDirector Review
Though it's not the slickest interface around, it's got all the essentials other competitors provide. There's easy access to your folder hierarchy, the ability to create new albums, and a few select smart collections for easy photo access.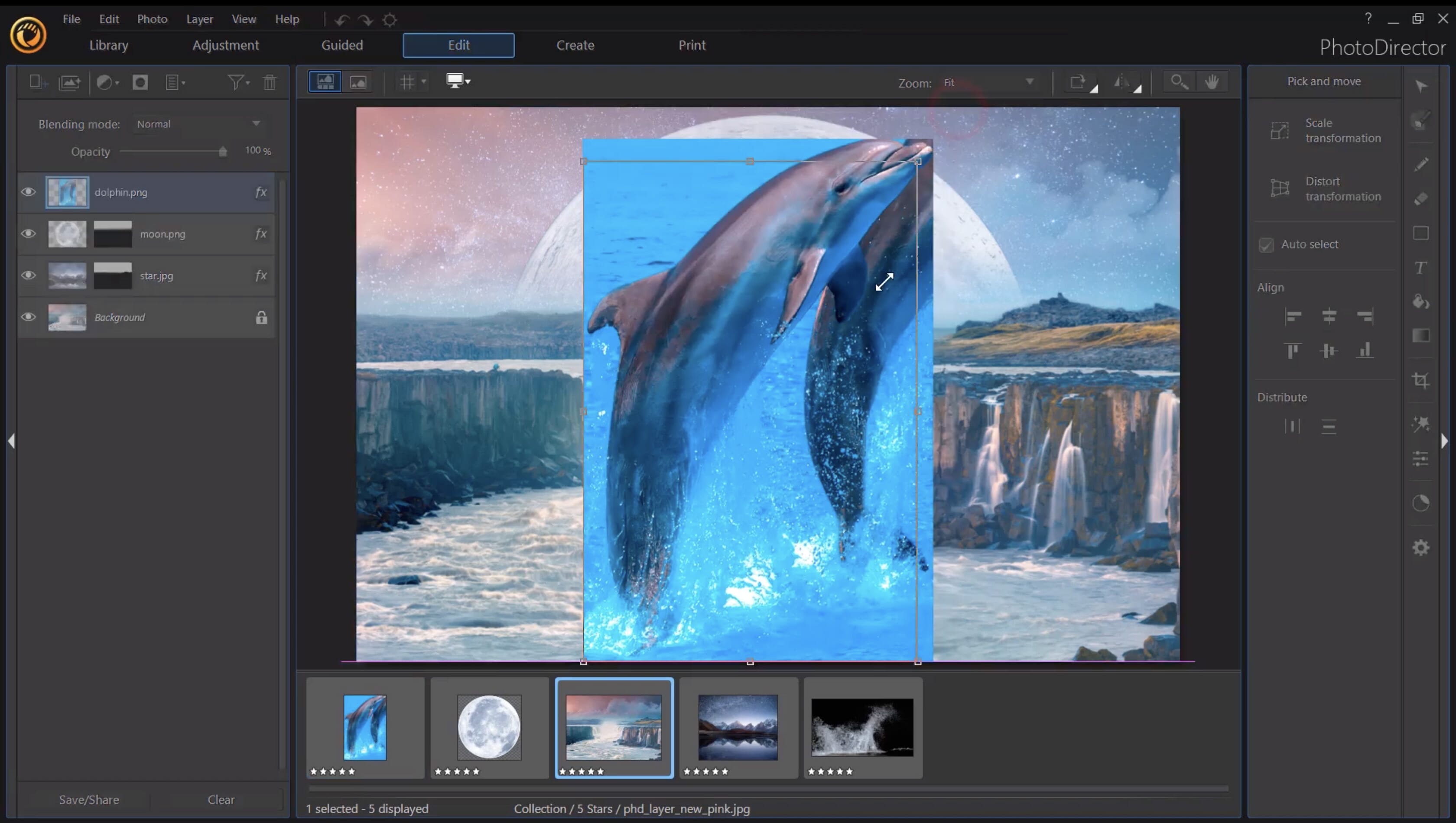 But the real draw in PhotoDirector lies in its advanced AI features.
Unlike Luminar, they're not solely dedicated to your edits (although there are some features in place that can enhance your shots). Most notably, PhotoDirector has included AI facial recognition that works in line with managing your photos.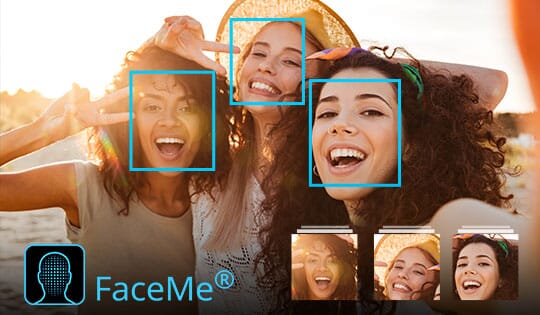 In short, it can auto-detect faces present in select photos. Once the program has identified and tagged a face, you can sort through photographs based on the individuals present. A "faces" tab allows you to sort through your models after upload. For prolific portrait photographers, this is a godsend.
Download Free PhotoDirector 365 Trial
9. AfterShot Pro
AfterShot is Corel's answer to their user's increasing need for a photo storage solution. In the past, Corel has neglected Mac users – its most popular product, Paint Shop Pro, is still a Windows exclusive. Even so, there are a few bright spots that make AfterShot a good choice for some.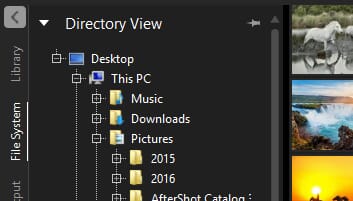 One great aspect? Accessing and viewing images is fairly easy. In fact, you don't even have to import shots or commit them to your library to view.
You can simply take a look at the files on an outside folder or a connected network or device by browsing through the Directory View. This can really cut down on clutter over time, allowing you to only bring in the files that you need or want.
The software itself also takes up considerably less room on your hard drive than programs like Lightroom. If you're working with a limited amount of storage space and have a budget for how much your photo library can take up, AfterShot may be a smart choice.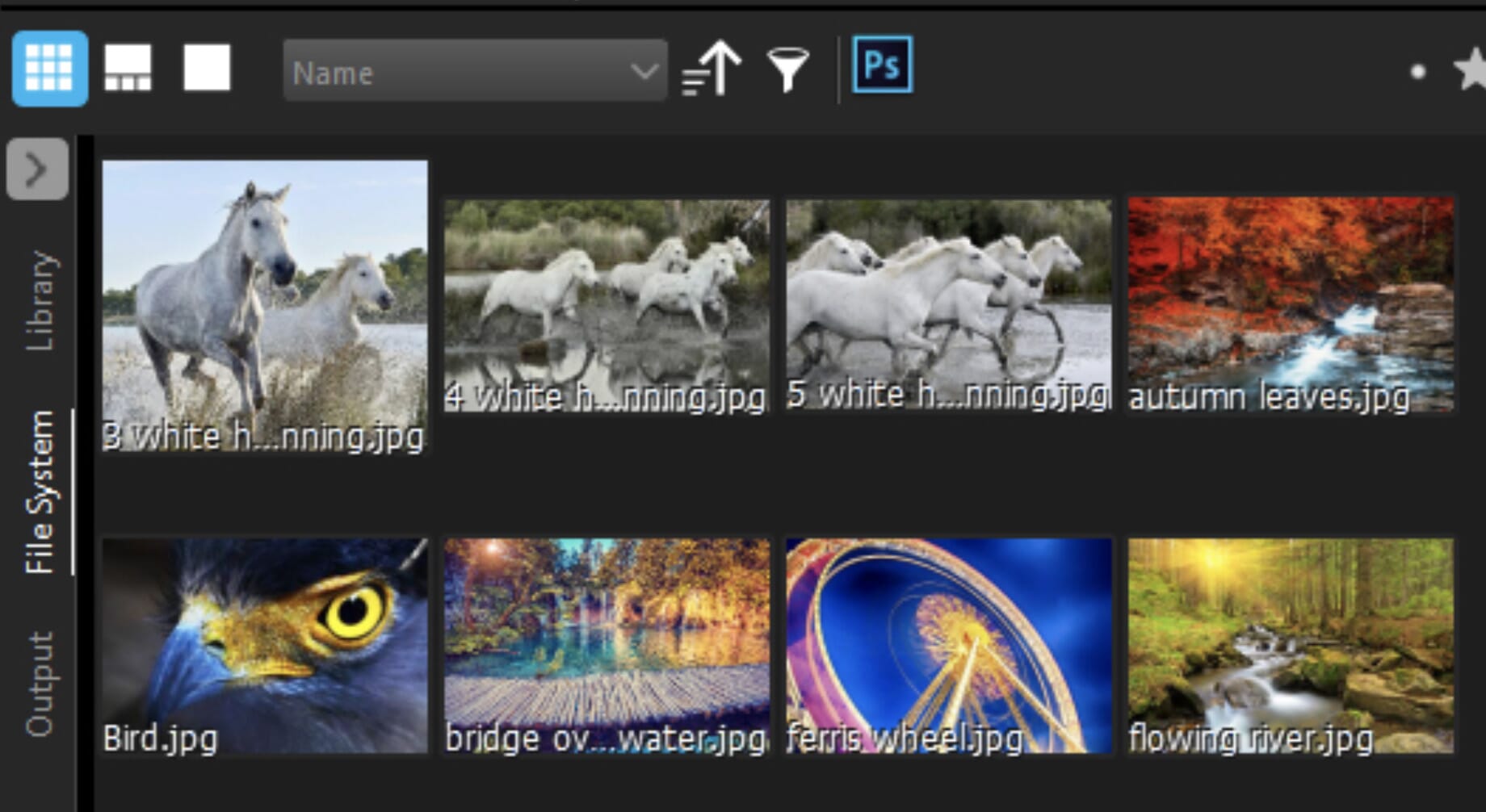 However, any room that this system might save gets muddled by the program's somewhat unnecessary "versions". In short, whenever a master file is altered, a new version of the file is stacked on top of the original. While other programs also do this, AfterShot's presentation of individual edits can be confusing.
For some, having every little aspect on immediate display is a bit much. For others, having everything spelled out makes it easier to find exactly what they want when they want it. AfterShot isn't our first choice for organizational purposes, but it is a way of looking at things if other programs are leaving you confused.
Download Free AfterShot Pro Trial
Free Software
There are a few free Mac photo organizers worth looking a close look at. Though they face some limitations compared to their costlier counterparts, they all have the power to get your files in order. Here's a breakdown of their basic specs: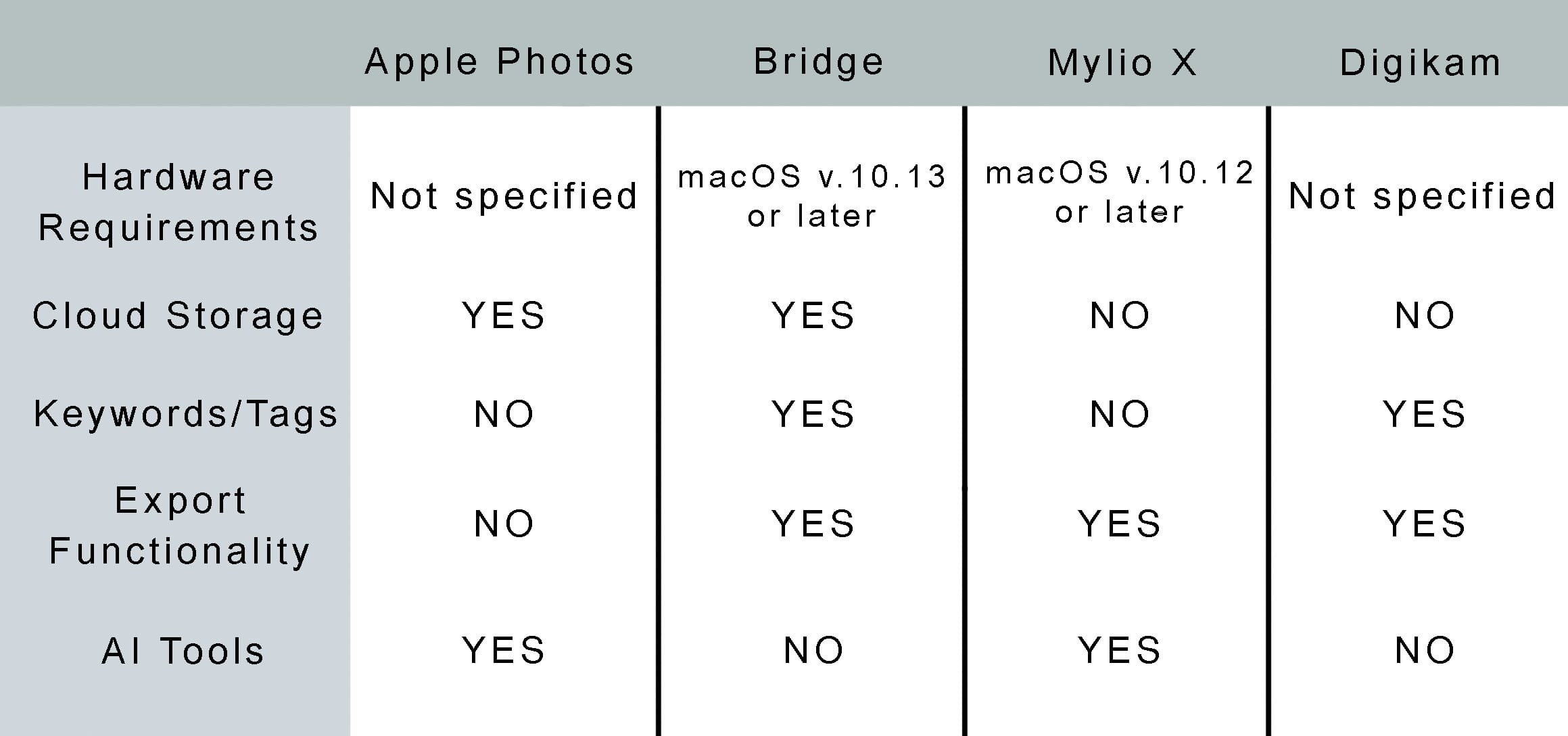 10. Apple Photos
Sometimes the best options are the easiest and most obvious. If you've ever owned an Apple product, you're probably already somewhat familiar with Mac's Photo App. It's pre-installed on every smartphone and computer, so getting started is hardly a hassle.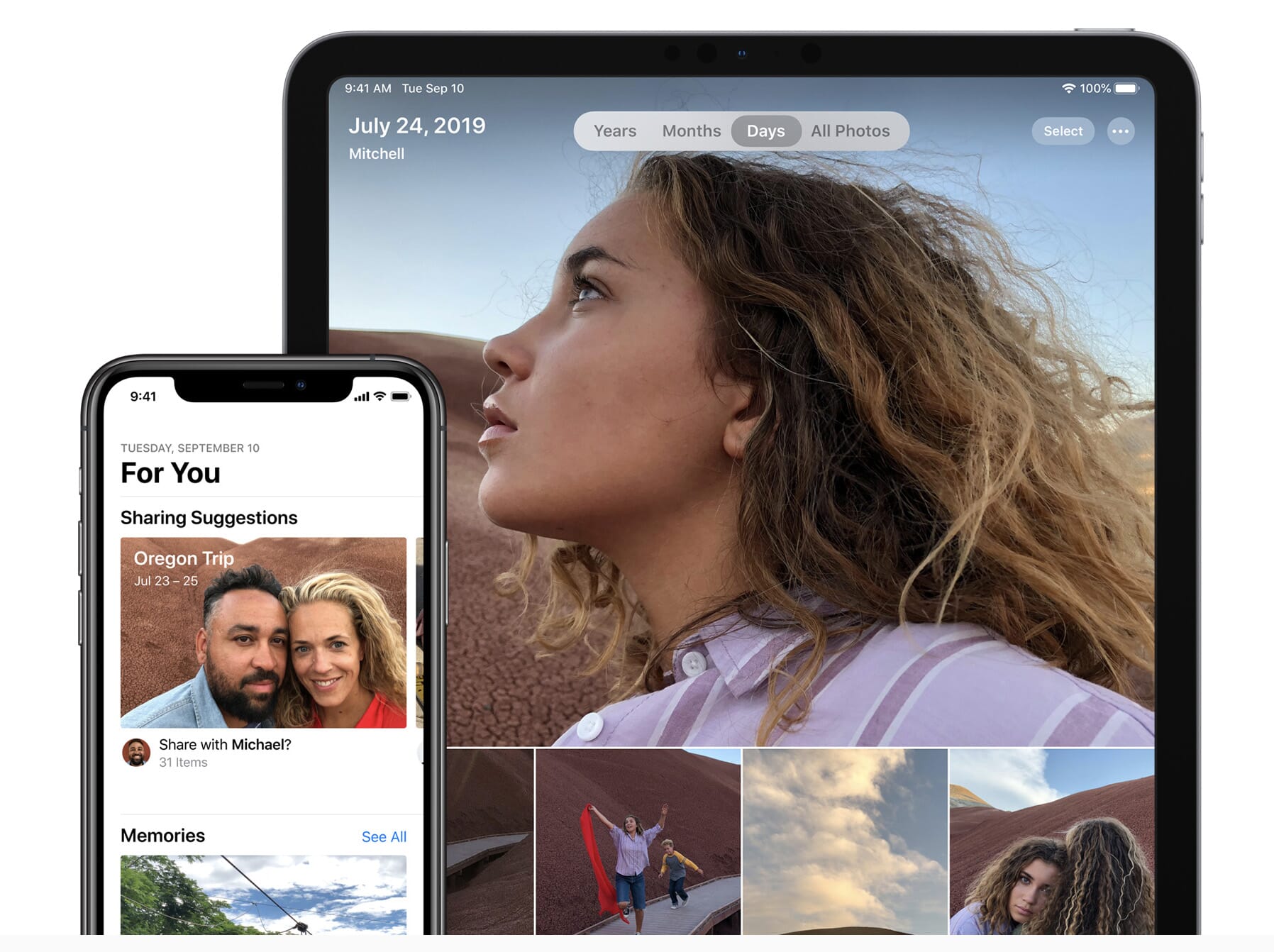 In some regards, the Mac photo management software is rudimentary. That being said, it's received a bit of a makeover with some of the most recent Apple updates. For instance, the application can now use smart curation to make personalized albums, from day trips to pet pictures. You can also search for specific people and places, as the program uses facial recognition and GPS info to organize your shots.
But not everyone needs all of those extra frills. At its core, the Photo app provides a clean means to scroll through images chronologically. You can create albums and apply basic edits as well, though these features are rather limited compared to our other entries.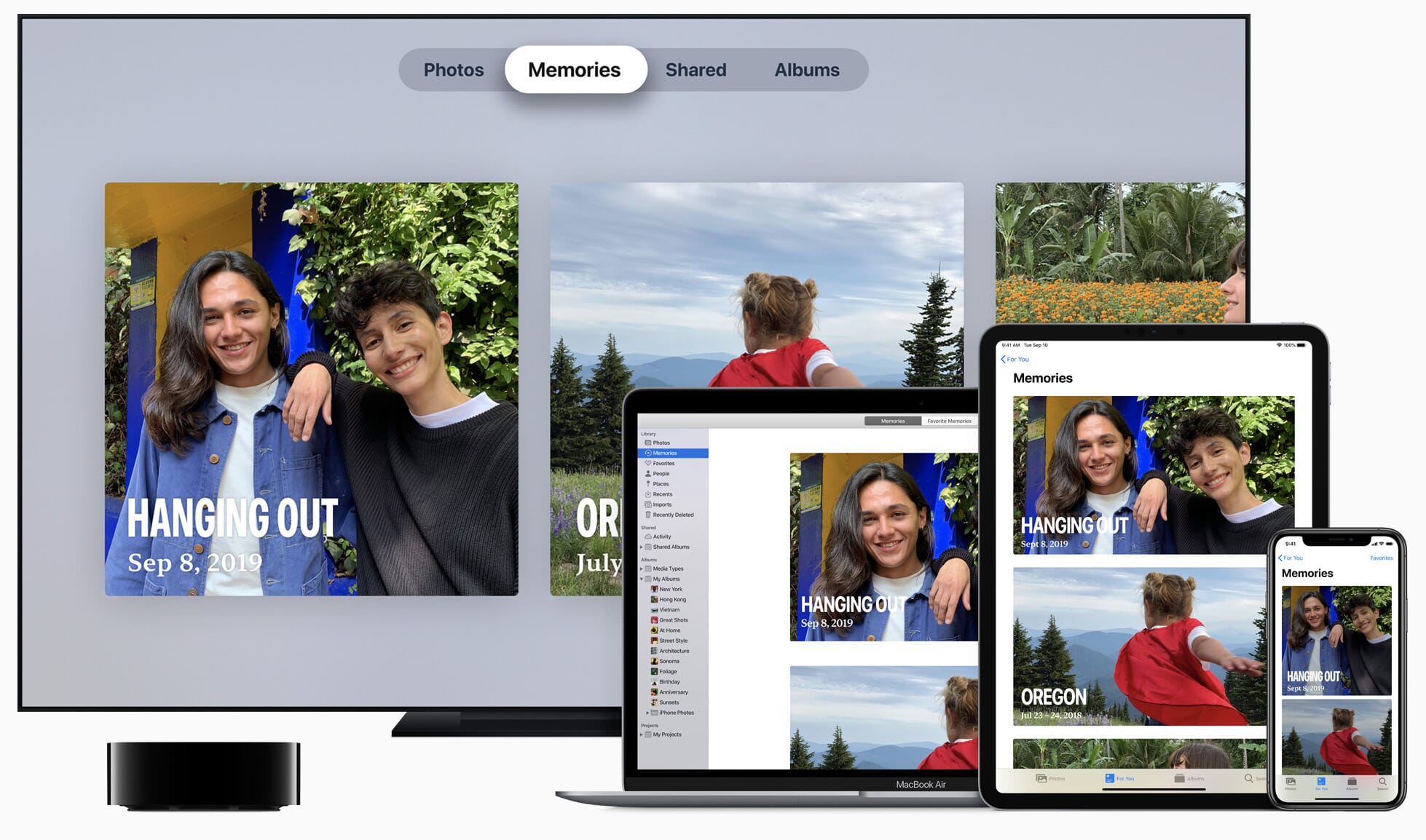 One word of warning – the app is better suited for your iPhone than it is your MacBook. While it's an easy, automated option on the go, it's not the best choice when you have storage space to play with. One particularly inconvenient feature is the app's compression of its library files. On a phone, it's an excellent storage-saving trick. However, it makes accessing the original source files on a computer unnecessarily difficult.
11. Adobe Bridge
Adobe Bridge is great for getting started if you're new to organizing images. Essentially, it's a file browser with Camera RAW capabilities. Bridge reads the image files that are already living on your hard drive and presents them in a way that makes it easier to organize. Any moves or changes you make to your file's location in Bridge are applied to the folder hierarchies on the drive.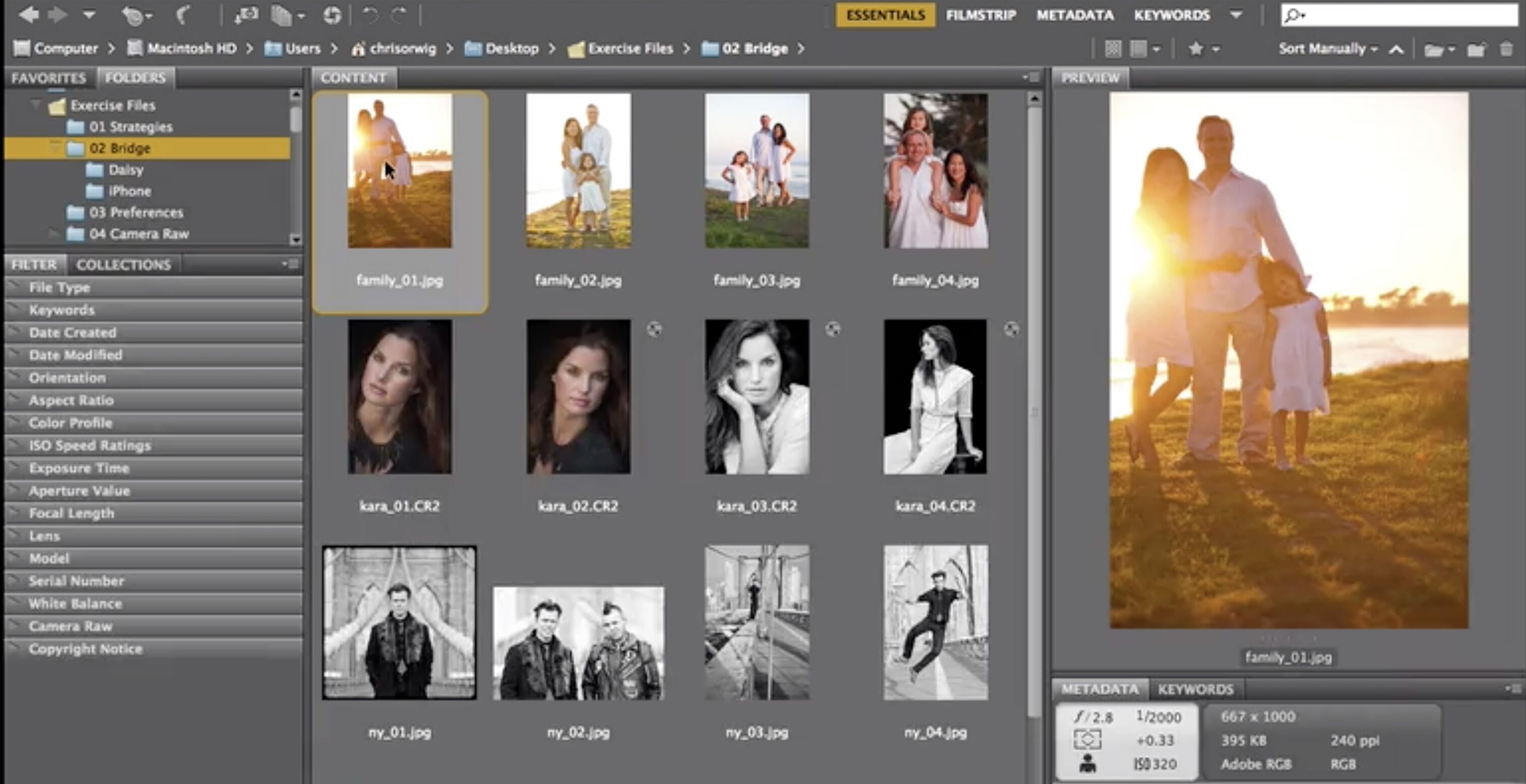 Of course, it doesn't have all the advanced editing and organizing features of Lightroom. But for some, this is an advantage. Lightroom can often be overwhelming to newcomers, while Bridge is much more straightforward.
Unlike most of Adobe's software, Bridge is available at no cost to you. No need to get onto a cloud subscription or buy additional software to get started. This makes Bridge some of the most accessible Mac photo management software.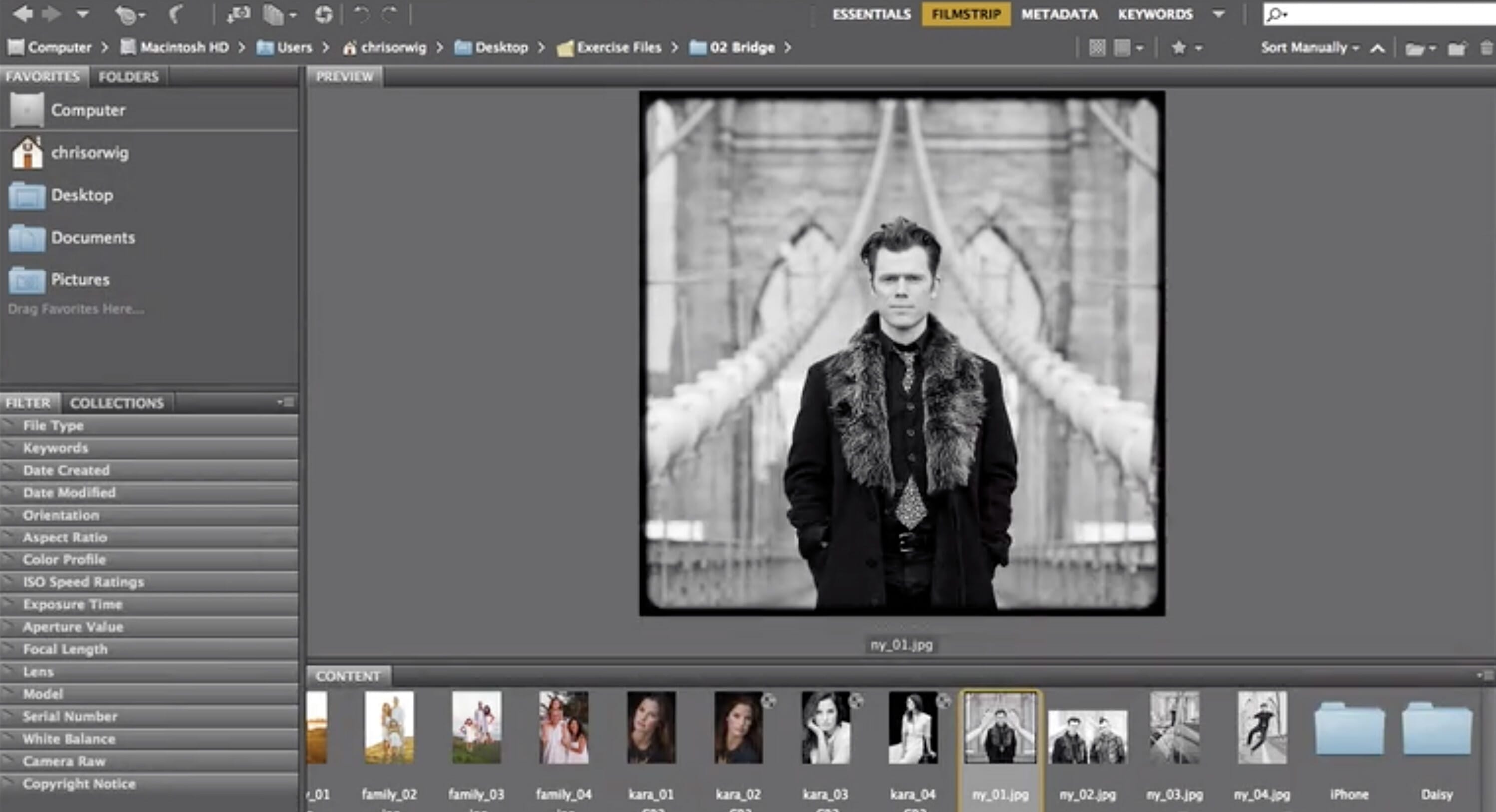 A good rule of thumb? If you're just starting to organize, give Bridge a try. If you like the format but find that the program isn't enough to accommodate your needs, upgrade to Lightroom.
Download Adobe Bridge for Free
12. Digikam Open Source
Digikam may not be the most glamourous option available, but it is reliable, free, and open-sourced. Anyone can contribute to the code or design, meaning that the capabilities of this tool are perpetually evolving. This potential, in our opinion, more than makes up for any of the clunkiness of Digikam's design.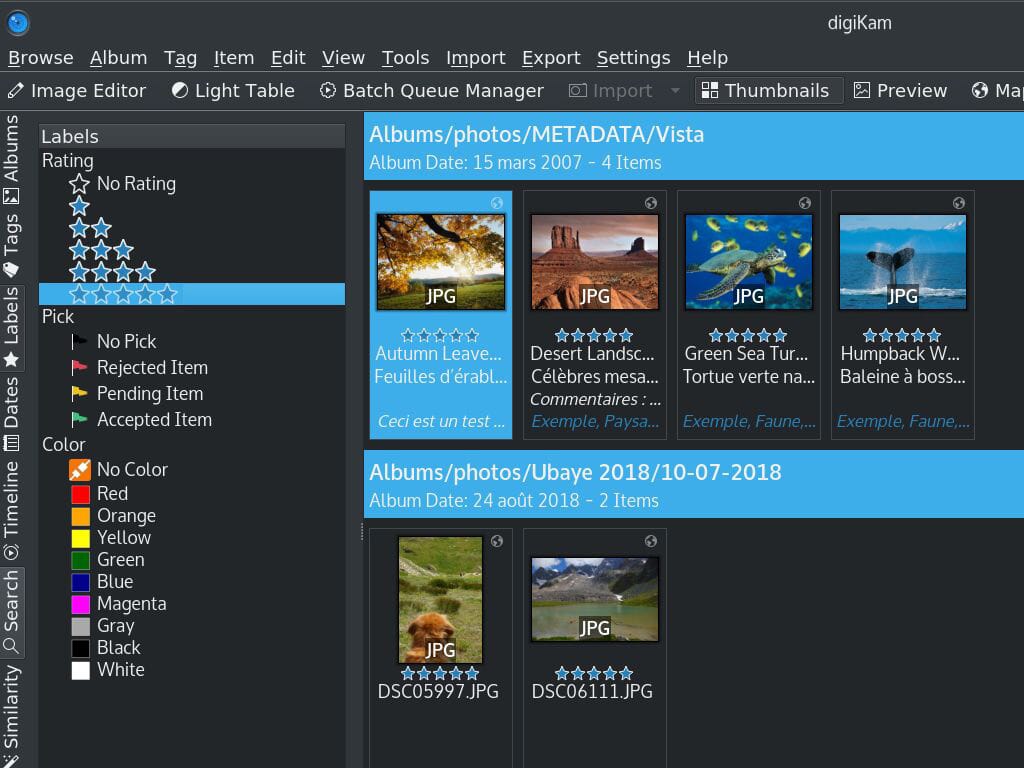 Aside from being an adept editor, the software is well equipped with everything a digital organizer should have. There's an album directory that directly reflects the folder hierarchy on your disk. A tag manager helps to organize the properties of your images, making them easier to access. A particularly complex search feature further aids in navigating large collections.
One aspect that Digikam has over other free editing options is its ability to process all the major RAW image formats. Almost every other program out there requires that you pay a premium to do so. This, among other things, makes it a great option for serious photographers that would rather spend their cash on gear than on post.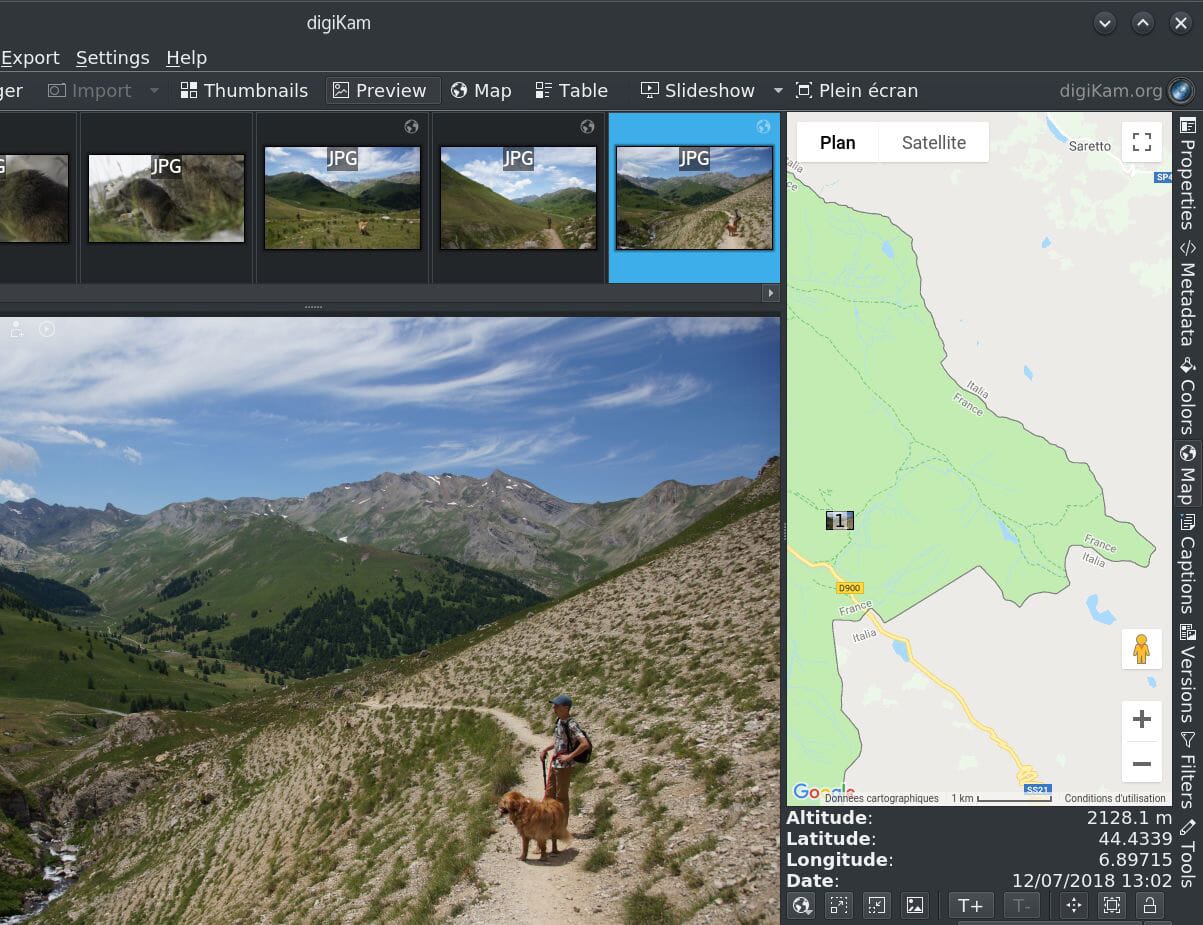 The downside to it is that it can all feel a bit technical at times. Finding information or help with a specific hiccup can be difficult at times. And, while a v.7.0 beta was released in Feb 2020, the folks at Digikam don't seem to post updates all that often.
Which Photo Organizer for Mac Is Best for Me?
We've only covered the tip of the iceberg of Mac photo management software. Today's entries just represent some of the most promising options across the gamut of photographers out there.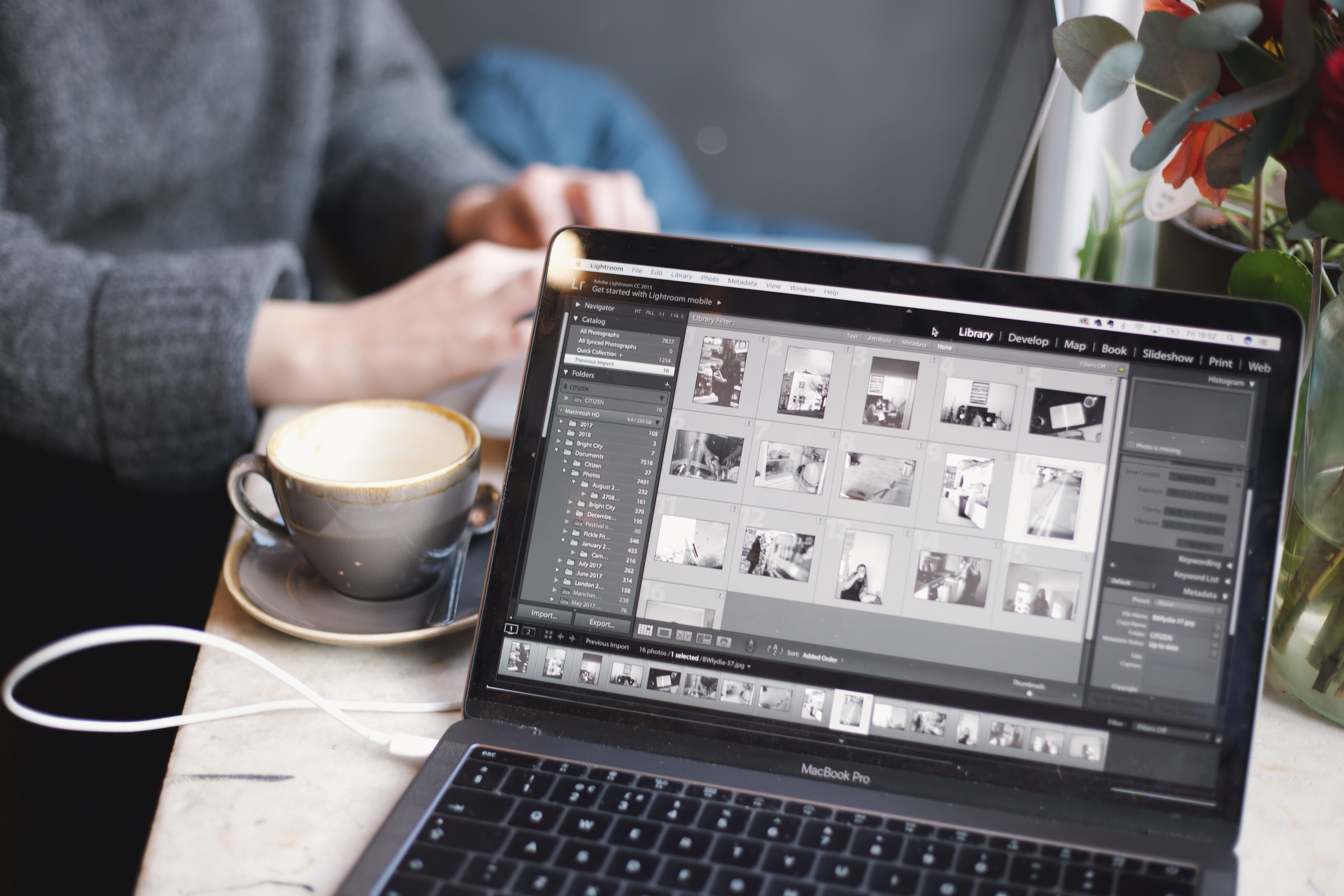 Finding the organizer that's right is a matter of determining the points that matter most to you. Are you looking for something simple and straightforward, or incredibly detailed? Does your organizer also need to edit and enhance images? How much are you willing to pay to get your photos in order?
Everyone has their own style of organization. The one thing all of these programs have in common is the capability to make sense of your digital assets. There's no need to feel buried under your archives – for anyone with a Mac, photo management software is a game changer.
FAQ: Mac Photo Management Software
Which is the best photo organizer for Mac?
Mylio and Adobe Lightroom are among the best photo organizer for Mac users. Both are cloud-based services that give you everything you need to edit, organize, store, and share your photos across any device.
Which is the best Lightroom alternative to manage photos on a Mac?
The best alternative to Lightroom is Luminar 4 by Skylum. Luminar offers revolutionary tools and AI technologies to power creative photo editing. With Luminar you can explore, rate, and sort all your images in folders.
What is the best-priced software to manage photos on a Mac?
The Movavi Photo Manager is the best option to organize your photos when you are on a tight budget. Movavi's Photo Manager focuses on the memories by automatically creating albums by date or location. It is an essential tool to organize photos, remove duplicates, and edit images.
What is the best free photo managing software for Mac?
Adobe Bridge is the best free software to manage your photos on a Mac. Even though Mac computers already come with the free "Photos app", you may want more functionality at no extra cost. Bridge lets you preview, organize and publish photos and media assets for free.