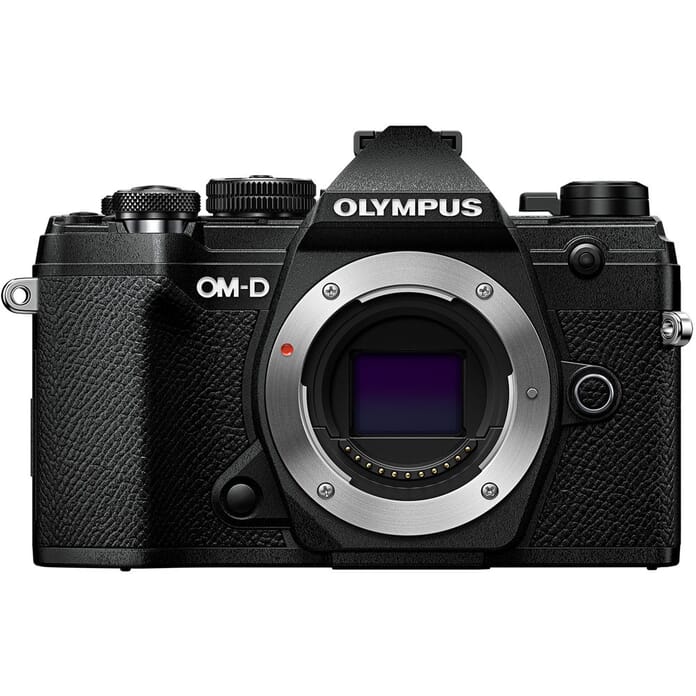 Olympus recently announced their newest mirrorless micro four-thirds camera: the OM-D E-M5 Mark III. This camera is the successor to the extremely well-made and much appreciated OM-D E-M5 Mark II. Both the cameras have a similar build quality, but the specs and capabilities have been almost entirely redeveloped.
When was the Olympus OM-D E-M5 Mark III announced?
Olympus announced their latest micro four-thirds based system camera the OM-D E-M5 Mark III on October 17, 2019.
What's new on the OM-D E-M5 Mark III?
The OM-D E-M5 Mark III is a completely revamped unit as compared to the older camera. The new camera gets a bump in resolution: 21.8 effective MP as compared to 17.2 MP in the outgoing camera. In that regard, the new Mark III now shares the same resolution as the flagship OM-D E-M1.
Bumped-up native ISO
The native ISO range has been bumped up. The new camera has a native ISO range of 200–25600 as against 200–6400 in the older model.
On-sensor phase-detection autofocus introduced
The more important addition to the OM-D E-M5 Mark III is the phase detection autofocus mechanism. The older camera only had an 81-point contrast-detection AF system. It was definitely slow.
The new camera incorporates a new phase-detection AF mechanism that is powered by 121 cross-type AF points. The AF performance should be much better and much more accurate with the new hybrid system.
Revamped in-body image stabilization
While both the Mark II and the new Mark III has essentially a 5-axis sensor-shift type image stabilization system, the new camera's system is much more compact.
You get up to 5.5 stops of image shake compensation. You can further add one more stop of stabilization if you use a compatible stabilized lens.
Olympus uses a mechanism known as 'Sync IS,' which takes image stabilization up to 6.5 stops.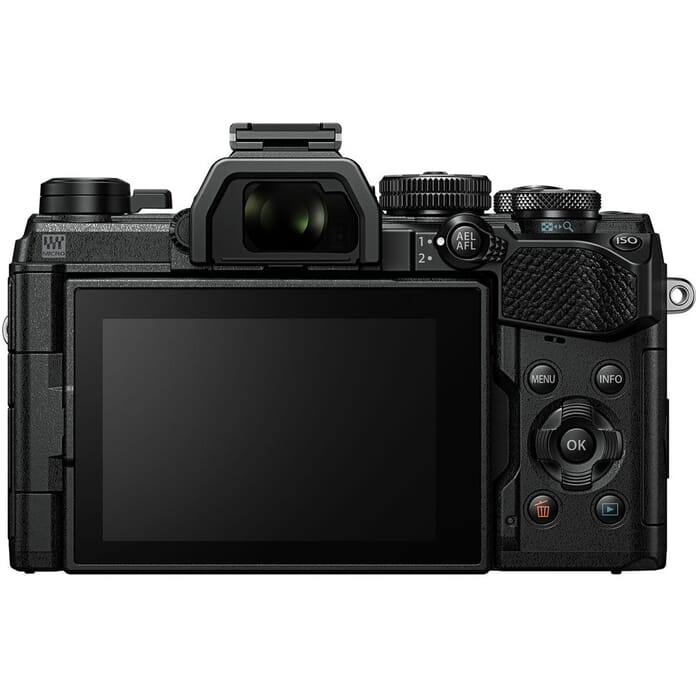 Revamped EVF
The OM-D E-M5 Mark III has a revamped EVF. The old EVF was LCD but the new EVF boasts an OLED one. Therefore, you will get a much more contrast-heavy image through the new EVF–though the magnification ratio is higher because the new EVF is smaller.
Ideal for wildlife, sports, and birding enthusiasts
Fast frame rate is essential for shooting wildlife, sports, and bird photography. The OM-D E-M5 Mark II shot at a frame rate of 10 fps at full resolution. The new camera shoots the same number of frames but with continuous autofocus and autoexposure.
Manual focusing is very difficult to use in fast-action situations. But there are moments where you would be compelled to use manual focusing or use the electronic shutter. And in those moments you get a bump in frame rate (30 fps to be precise), which is perfect for wildlife photography.
And speaking of wildlife photography, the OM-D E-M5 Mark III is weather-sealed just like the previous Mark II.
Great for shooting videos
A significant improvement in the Mark III is the addition of DCI 4K video shooting capabilities. The maximum frame rate is 24 fps. The outgoing camera had only full HD video shooting capability. At UHD/4K resolution the Mark III shoots at a maximum frame rate of 30 fps.
It does have a 120 frames per second slow-mo mode. But the one problem is you don't get the brilliant face-tracking functionality that is available at slower frame rates.
Still on the subject of video, you may choose to record RAW footage to an external monitor. The OM-D E-M5 Mark III records 4:2:2 8-bit footages at 24p.
Pricing
The OM-D E-M5 Mark III will be available at a price tag of $1199, body only. Several kit lens options are also available. You can get the all-purpose 14-150mm zoom lens which offers an effective zoom of 28–300mm. The older camera is still available but at a heavy discount.
Final verdict on the OM-D E-M5 Mark III: Should you buy it?
It depends on the kind of work you do. There is no doubt about the photographic quality of the camera. Video capabilities too are top-notch. It is quite a capable video shooter with DCI 4K, 120 fps slow-mo mode, 8-bit 4:2:2 recording, and a built-in stereo mic.
If you are upgrading from a point and shoot to a mirrorless this is definitely a great buy. The larger sensor, the higher resolution, and the semi-pro grade video capabilities give you a lot more in terms of creative freedom. Even if you are upgrading from the older camera, the OM-D E-M5 Mark III is definitely a much better choice, even with the slightly higher price tag.
As someone who prefers using a slightly larger APS-C sensor or a very big full-frame one, migrating to a micro four-thirds system may not seem like a great idea–especially if you are a Sony fan. Sony's full-frame mirrorless systems are much more capable still shooters in that regard. But for someone who is already heavily invested in the micro four-thirds system, the OM-D E-M5 Mark III is a great addition.