Antarctica has to be one of the ultimate bucket list destinations, and those lucky enough to visit the white continent such as myself are truly blessed.
This diverse, unforgiving and mesmerizing chunk of land in the Southern Hemisphere is like nowhere else in the world – penguins gather in their thousands in immense colonies, icebergs as large as houses float through the freezing cold Antarctic waters, and there are snow and ice as far as the eye can see – it is magical.
Related Post: How to Become a Travel Photographer (6 Career Boosting Tips)
Most Antarctic adventures start from either Ushuaia in Argentina or New Zealand. I set off from Ushuaia and took the dreaded two-day boat crossing from the southern tip of South America, across the notorious Drake's Passage, eventually landing in the Antarctic Peninsula – the experiences and memories I had here will last a lifetime, and I also managed to take some superb photographs.
If you are planning a trip to Antarctica, and you want to take some fantastic photos, you must prepare. Taking photos in Antarctica (or any extreme cold climate for that matter) requires special care and attention and this guide will help you on your way – enjoy!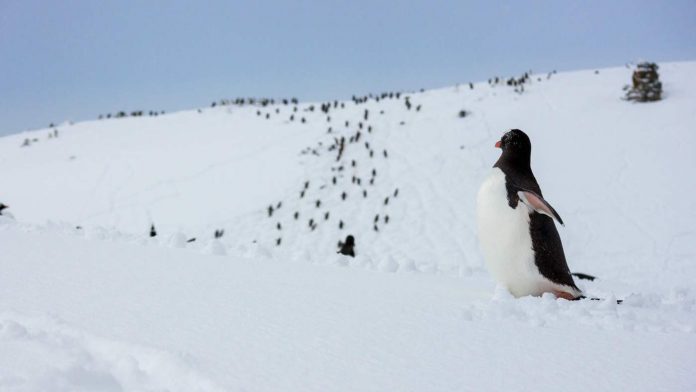 Camera Equipment and Care
When traveling to Antarctica, it is vital that you take care of your equipment and protect your camera and accessories. The temperatures of the white continent can be deadly, and the weather can suddenly change in an instant; therefore, you must be prepared and have the correct equipment with you.
Basic Camera Equipment
DSLR Camera body
DSLR Camera standard lens (a standard zoom lens such as a 55-200mm)
DSLR Camera zoom lens (300mm+ ideally)
DSLR Camera wide-angle lens (Around 22mm)
The essential camera equipment is nothing out of the ordinary – as with any trip or photo shoot you should take your DSLR, and a wide range of lenses.
Accessories and Spare Kit
A minimum of 3 batteries
A minimum of 3 32gb memory cards
A portable tripod such as a Gorillapod
A remote control
Lens cleaning cloth
Bubble wrap or insulating foam
Related Post: Best Travel Tripods Compared
The batteries and memory cards are vital – batteries can freeze or run flat in a matter of minutes depending on the temperatures; therefore, you must always carry three or more to be sure. Furthermore, you need several memory cards to ensure that you have redundancy and that you don't save all your photos on one single card. In the event of an accident, if you have spread your photos over three cards, you will at least have some to take home with you.
Other Necessities
Warm clothing (ideally you want a base layer, mid layer, and top layer)
Warm gloves that still allow you to control your camera comfortably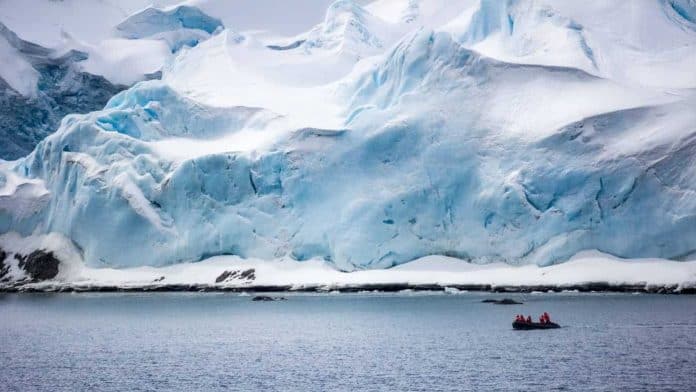 I won't go into a full clothing breakdown here – there are plenty of articles available on the web for that, but the gloves are hugely important. I had a couple of pairs of gloves, and neither were suitable – my camera has a touch screen to focus therefore I had to take my gloves off in the extreme cold to take photos – don't make the mistake that I did!
Camera Settings and Battling the Elements
Now that you have an idea of what equipment you should take on your Antarctic expedition, it is essential to understand how to use that equipment and how to deal with the varied climate and often harsh conditions. The weather does change depending on many factors and also, of course, the time of year you visit.
Related Post: Best Travel Cameras
I traveled to Antarctica in November. During some days such as our landing at Neko Harbor, the weather was fantastic – the sun was out, and the temperatures were excellent. I can remember hiking up the side of a mountain to view the spectacular natural bay and having to strip down to my trousers and thermal top.
However during other days the snow lashed down on my face, the winds bit into my skin and visibility was poor – it was that changeable. To that end, you must have in mind your camera settings beforehand, and understand how to deal with the weather.
Battling the Elements
It is hugely important to protect your camera and keep it concealed as often as possible from the cold weather. If you do not take care of your equipment, you could risk damaging it and ultimately losing the ability to take photos of your Antarctic adventure. I advise the following to help battle the elements:
Keep your camera and lenses in their cases unless taking photos
Wrap your camera and lenses up in bubble wrap within their cases for extra insulation
Only use your camera for short periods of time
Carry ALL of your spare batteries with you fully charged
Try and avoid pointing your camera lens into oncoming snow or rain
If you consider the above advice, then you should be able to protect your camera and ensure that you can take photos throughout your time in Antarctica.
Camera Settings
I would advise choosing your camera settings before you head out as you may not have time while you are exploring. Furthermore, if your hands are cold, you may struggle to operate the camera buttons and pick the settings you require. The below are some other tips to help choose the correct camera settings:
Consider setting your exposure two or three stops less than usual
Shoot predominantly in AV mode
Use faster shutter speeds when shooting wildlife or snowfall
Exposure is possibly the most important camera settings in Antarctica. As you can imagine, in Antarctica there is a heap of snow and white landscapes. You have to lower your default exposure to compensate for this brightness manually otherwise all of your photos are going to be washed out. This problem is even more evident when the sun is shining and reflecting on the snow.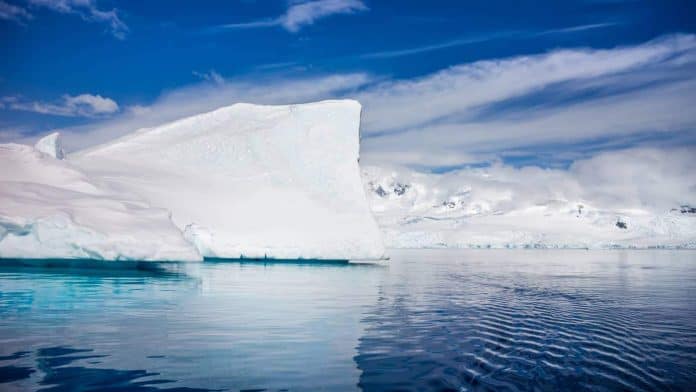 By lowering your exposure by two to three stops, you can counterbalance the brightness of the snow – if your photos turn out too dark, you can always increase the exposure and highlights in post-processing afterward.
Composition and Creativity
Antarctica allows you to experiment and unleash your creative genius. There is something amazing waiting for you at each new encounter. Every time you step foot out of the zodiac boat, there is a new opportunity or some fascinating new landscape to capture.
The following are some Antarctic photography tips to help with composition and creativity:
Landscape Shots
Although the wildlife of Antarctica is impressive, I found myself in constant awe of the landscapes. The enormity, the tranquillity, the beauty and the scale of this continent is just breathtaking. I enjoyed taking landscape photos and trying to capture the serene beauty of this untouched part of the world.
In most cases, you don't even have to try hard to take amazing landscape shots in Antarctica – every seen you stumble upon is magnificent and photo-worthy. There are some guidelines you can follow, however:
Try to use human objects to portray a sense of scale
Look for contrasting colors to offset the overwhelming whites
Consider using wide-angle or panoramic shots to help portray enormity
Look for reflections in the sea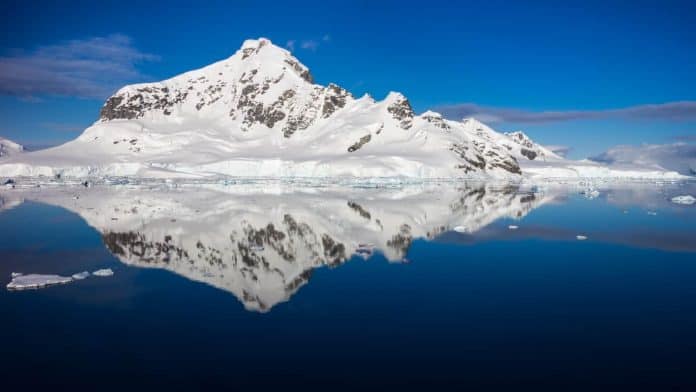 As you can see from the photos I have taken, I have tried to use objects such as the zodiac boats to show the scale of the ice-shelves or the expedition boat to show the size of the bay and icebergs.
Furthermore, as the sea is usually a deep blue, and the landscapes are white, you can produce some fantastic reflection shots from the water.
Finally, always try and look for contrast – due to the vast amount of snow, landscape shots in Antarctica can sometimes be bland therefore the sky, sea and rocks can provide a welcome focal point.
Wildlife Shots
Antarctica is teeming with wildlife. If you visit during the right seasons, then you are going to be treated to a spectacle of nature. Colonies of Gentoo and Chinstrap penguins spread as far as the eye can see. Huge birds, such as Petrels, Skua's and Albatross patrol the skies. You can see Whales, Leopards, Weddell Seals and even Orcas in the waters – you won't know where to look!
Taking wildlife photos in Antarctica is such a rewarding experience! My main tip is to invest in a decent zoom lens! For the most part, you may not be able to get extremely close to the wildlife. You can get close to the penguins, but you must always observe them from a respectable distance. Therefore, a zoom lens is going to help you capture distant details.
Related Post: Canons' Best Zoom Lenses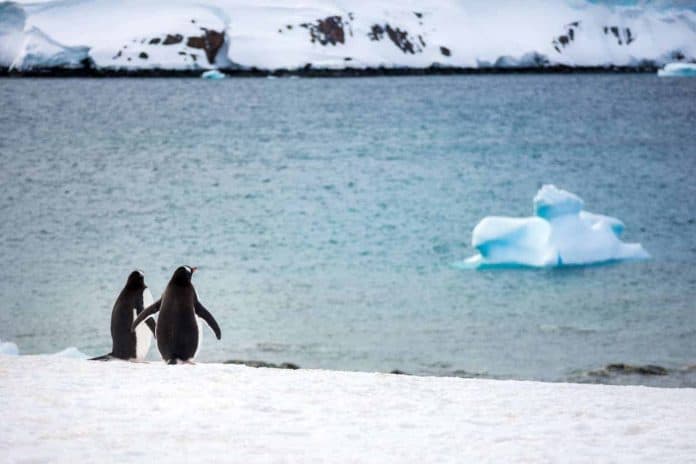 Some other Antarctic Photography Tips are listed below:
Consider using shutter speed priority mode and setting a faster shutter speed
Look for natural movements as opposed to just static poses
Don't be afraid to shoot scenes you may feel are inappropriate such as predator vs. prey scenarios
Always consider the surroundings and give the wildlife subject a sense of scale
Listen to your tour guides to help spot wildlife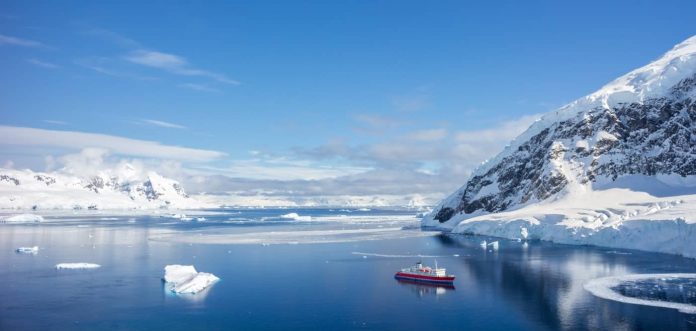 Fast shutter speeds are a must, especially when taking photos of birds or wildlife swimming in the waters – you must have a fast shutter speed to capture their movement without motion blur. Also, try and take a mix of individual portrait style shots (of single penguins for example), together with group shots (such as penguin colonies or flocks of birds) – this helps show close-up detail, but also the animal's natural habitat and behavior.
Miscellaneous Tips
The above tips should give you a great head start, but there are some generic tips that you can apply during your Antarctic adventure too:
Always take multiple shots of the same photo to provide a fail-safe
Backup your photos at the end of each day to a flash drive laptop or tablet- Don't spend time reviewing your photos on the spot: review them afterward during downtime
Don't let photography take-away from the experience
For me, backing up my photos was the most important tip – I was lucky to visit Antarctica once, what would be the chances of me visiting again? At the end of each day, I used the public computer on the ship to transfer my photos onto an external HDD – this ensured that if my camera broke or I lost my cards, that I still had a backup and my once in a lifetime photos were safe.
Finally, although taking photographs during your exploration in Antarctica will prove endless fun, please remember to enjoy the experience. Take time to put your camera away and immerse yourself in the glory and majesty of the Antarctic landscape – take the polar plunge, get to know your fellow expeditionary; enjoy the moment and make some brilliant memories!