Do you want to know the 30 most famous photographers of all time?
And are you interested in the lessons you can learn from them?
Look no further.
Most Famous Photographers:
Because we've compiled a list of the 30 most well-known photographers. And we've included some key lessons to learn from these photographers – which you can use to take stunning photos of your own!
1. Annie Leibovitz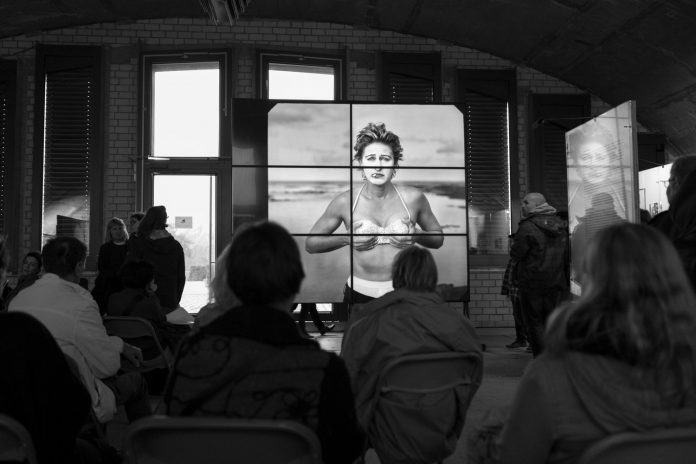 Annie Leibovitz is an incredible American portrait photographer.
She studied at the San Francisco Art Institute and began her career as a photographer for Rolling Stone magazine. Leibovitz's notable work includes a photograph of John Lennon on the day he was murdered. She is best known for her intimate and emotional portraits of celebrities.
What can we learn from Annie Leibovitz?
Leibovitz is a storytelling master. She uses her subjects to convey mood and emotion – something that all portrait photographers should do.
Her setups are often simple. But she infuses her portraits with intense emotion and intrigue.
So remember:
Tell a story with your portraits. And the more of a personal connection you can bring to the photo, the better.
Annie Leibovitz currently teaches a Masterclass on photography.
2. Ansel Adams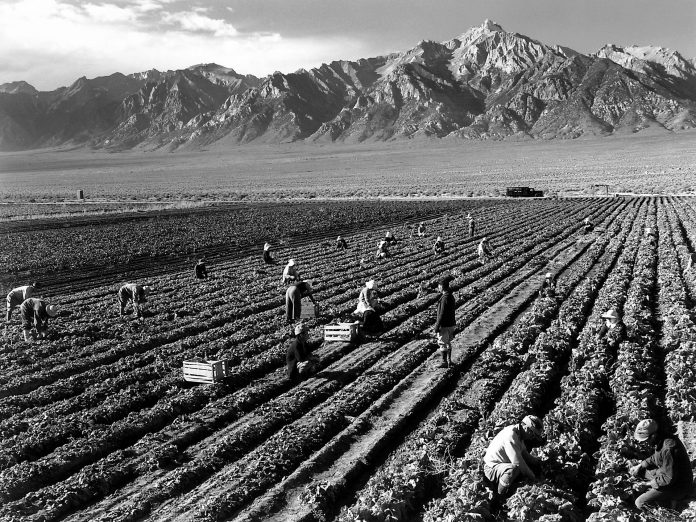 Ansel Adams was a pioneering American landscape photographer. He is best known for his depiction of the American West (in black and white). He was also an environmentalist: He worked with both the Sierra Club and the U.S. National Parks system.
What can we learn from Ansel Adams?
Adams taught us that beauty is in the details. His images require several viewings to fully appreciate – because he was a master of creating depth and gravity through detail.
So try to think about every aspect of your photos. Make sure that even the small things are perfect. Because that's how you'll create a masterpiece.
3. Henri Cartier-Bresson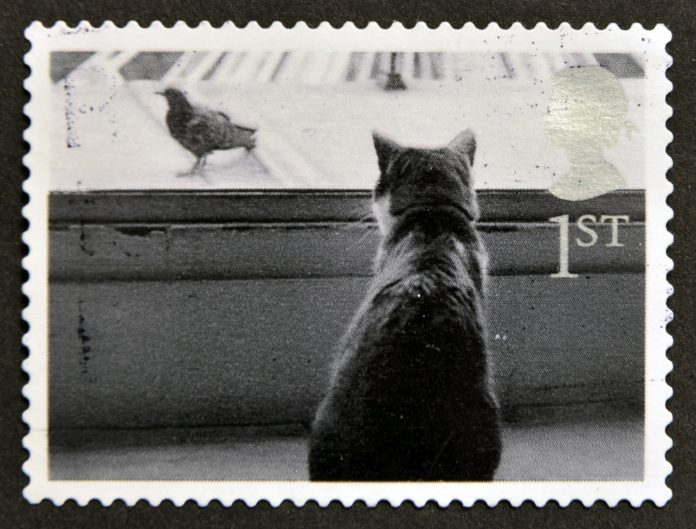 Henri Cartier-Bresson was a French photographer. He is known as the master of candid photography. He was also one of the early users of 35mm film.
Bresson is well-recognized for his captivating imagery, which ultimately developed and defined the concept of street photography.
What can we learn from Cartier-Bresson?
As photographers, we can learn to appreciate the human condition through Bresson's work.
No matter your style of photography, capturing humanity and the experiences of society is key to creating art that lasts lifetimes.
So don't get too bogged down in creating the perfect setup.
Instead, think about the magic in everyday moments.
4. Dorothea Lange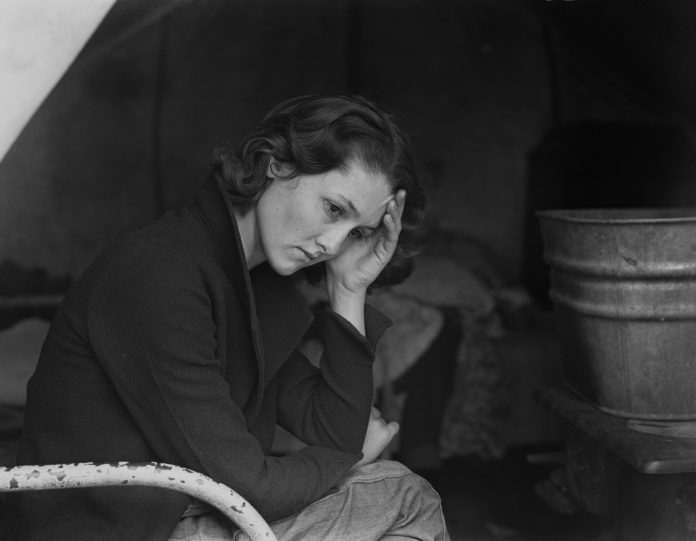 Dorothea Lange was an American documentary photographer and photojournalist. She is most known for her Depression-era work. She is a founder of documentary photography.
What can we learn from Dorothea Lange?
Lange shows us how photography plays a major role in the recounting of historical events. Through her photojournalism work, we can see how an image can depict an event, a time, and a place.
With Lange's imagery, we are able to visualize and understand events that have shaped our country's history.
5. Richard Avedon
Richard Avedon was an American fashion and portrait photographer. He was a fashion photography pioneer – and he worked with magazines such as Harper's Bazaar, Life and Vogue.
What can we learn from Richard Avedon?
Avedon shows us that we can express ideas about our subjects – by creating simple photos. Avedon often captured the essence of his subject with beautiful but uncomplicated images.
In photography, simple is often best!
6. Robert Capa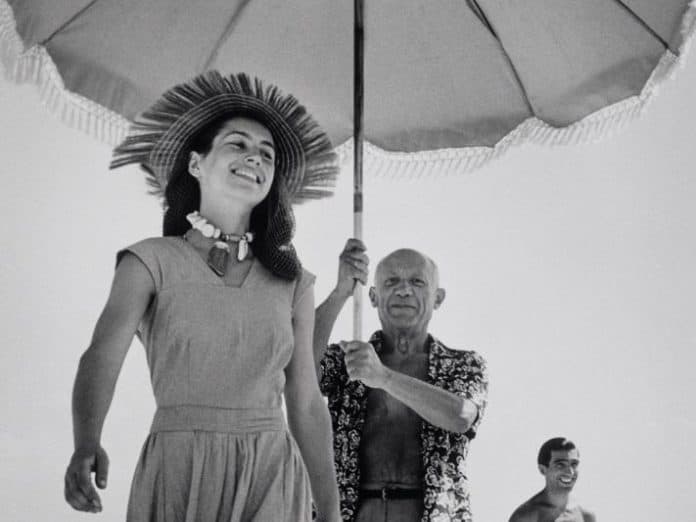 Robert Capa was a Hungarian war photographer and journalist. He documented a number of major events, including:
Omaha Beach on D-Day
World War II in London, North Africa, and Italy
The liberation of Paris.
What can we learn from Robert Capa?
Capa taught us how to capture the personality of a subject. While photographing in times of war, he portrayed the individual strength and power of his subjects.
Even in the most chaotic of times, individuals still exist. And, as photographers, we can capture their personalities and emotions.
7. Steve McCurry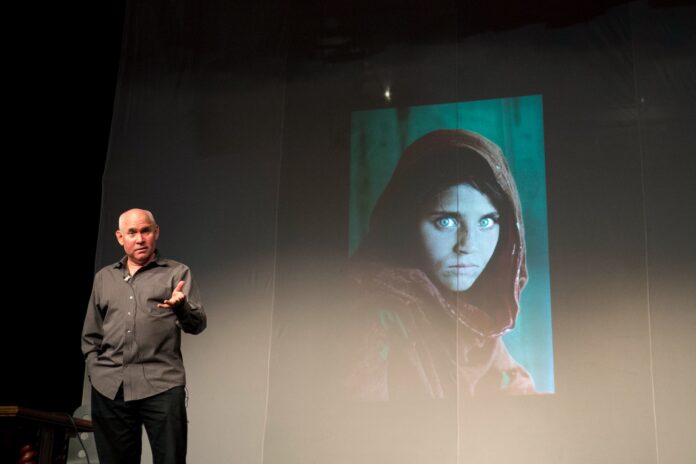 Steve McCurry is an American photographer and photojournalist. His most famous image is of the "Afghan girl" (pictured above) that appeared on the cover of National Geographic. He regularly completes photo assignments for Nat Geo.
What can we learn from Steve McCurry?
McCurry's work teaches us how color can be used to emphasize the main subject. His work is marked by the beautiful colors and textures present in African and Middle Eastern cultures. And he repeatedly uses these colors to draw attention to his subjects.
8. Irving Penn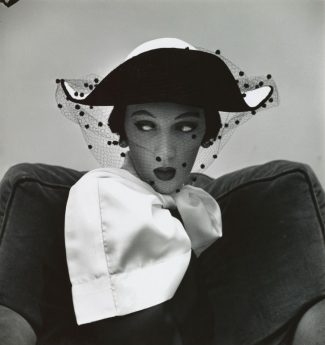 Irving Penn was an American photographer – well-known for his fashion, portrait, and still-life images. Penn often pushed the envelope in the fashion world, creating images that were strikingly beautiful.
Penn worked extensively with Vogue magazine and with several commercial clients. His work is on view in galleries in San Francisco and Boston.
What can we learn from Irving Penn?
Penn's work teaches us about the importance of expression. His images were all about the subject – about showcasing their unique and individual personality.
Penn understood that simplicity and an emphasis on a story was the most vital component of a photo.
9. Cindy Sherman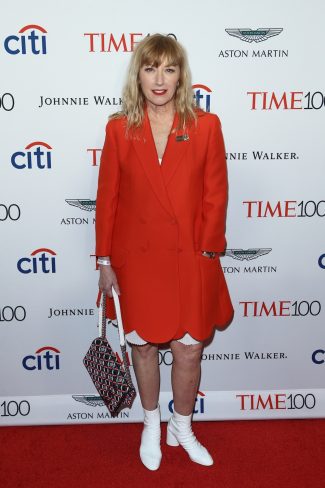 Cindy Sherman is an American photographer best known for her self-portraits. She produced works such as the "Complete Untitled Film Stills," which were black and white images aimed to showcase the stereotypes of women in media. Her self-portrait work is provocative, alluring, and marked by the use of vibrant color film.
What can we learn from Cindy Sherman?
Sherman teaches us an important lesson: sometimes our best inspiration is ourselves.
By creating self-portraits to showcase critiques of gender and identity, she effectively uses her own persona to drive the meaning of her work.
So don't worry if you can't find a portrait photography subject.
Because you can always use yourself!
10. Walker Evans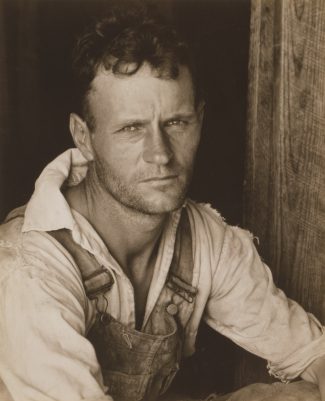 Walker Evans was a photographer and photojournalist during the Great Depression. He created large-format images (that is, photos with larger film, and therefore more detail). His images are known for their detail and elegance.
What can we learn from Walker Evans?
We can learn from Evans's work that life is always changing and that we, as photographers, can capture that change. His images showcase distinctive characters, groups of people, and expressions of American society during a tumultuous time.
That's something that all documentary photographers should strive to do.
11. Helmut Newton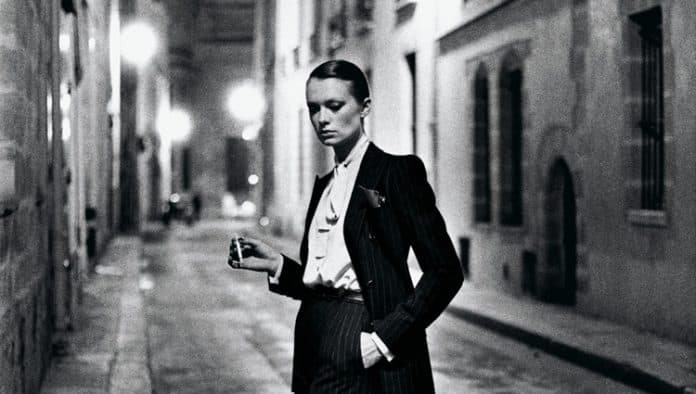 Helmut Newton was a German-Australian fashion photographer. He was known for his provocative and erotic images that were showcased in publications like Vogue. Striking a chord and creating images that redefine the traditional standard of beauty were pillars of Newton's work.
What can we learn from Helmut Newton?
We need to understand that pushing the boundaries should always be done with intention, purpose, and an interest in evoking emotion in our viewer. As photographers, we can create controversy – and we can use that controversy to create change.
12. Vivian Maier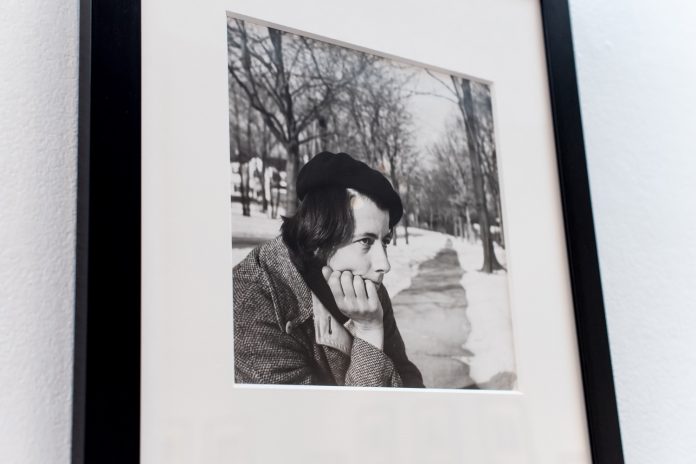 Vivian Maier was an American street photographer who captured the people and architecture of Chicago, New York City, and Los Angeles. Maier's work became an international sensation after her death – because she refused to share her photos in life. Her life and work has been featured in books and documentary films.
What can we learn from Vivian Maier?
Maier had an incredible ability to capture the emotion and personality of her subjects, most of whom were complete strangers. We feel a deep connection and closeness when viewing her images.
When we take portrait photos, we should strive to portray the unique character of our own subjects. If we can do this, we'll capture far more powerful images.
Related Article: Stunning Portrait Photography Tips
13. Mary Ellen Mark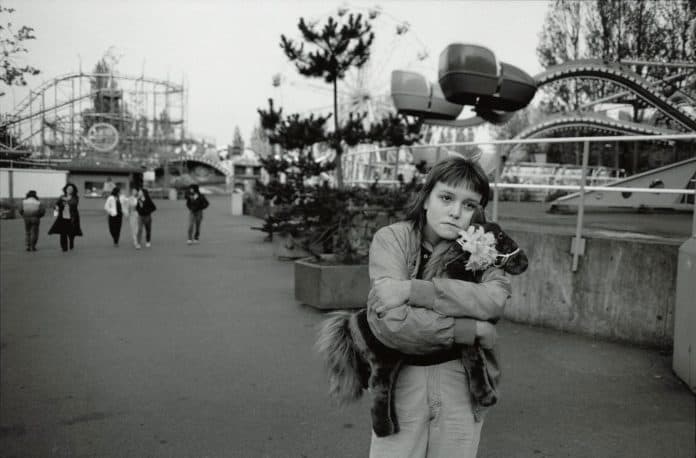 Mary Ellen Mark was an American photographer known for photojournalism, documentary, portrait, and advertising work. Her images have been published in Life, Rolling Stone, the New Yorker, the New York Times, and Vanity Fair.
What can we learn from Mary Ellen Mark?
Mark teaches us that we don't have to photograph popular subjects. You see, Mark photographed the outcasts of society. In doing so, Mark was able to focus on a subset of individuals and their specific human experience. Mark teaches us that photography doesn't need to consist of pretty photos to have meaning.
14. Robert Frank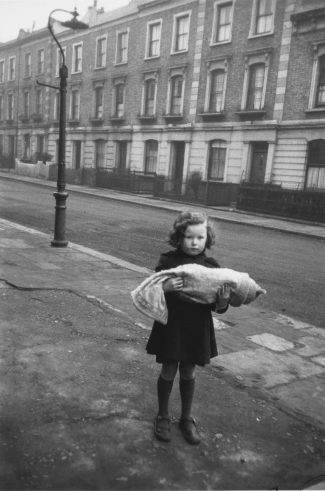 Robert Frank is a Swiss-American photographer and documentary filmmaker. He is best known for his book, The Americans. The images in this book consist of his journey across the U.S. in the mid-1950s while on a Guggenheim fellowship. The photographs are iconic symbols of American life and hardship.
What can we learn from Robert Frank?
Frank teaches us that you can photography anything – including the everyday workings of society. Frank photographed American strife, but his images are natural, authentic, and unique.
So don't worry about finding beautiful subjects.
There's beauty all around you.
15. W. Eugene Smith
William Eugene Smith was an American photojournalist. He created important and significant photo essays of World War II, French Equatorial Africa, Pittsburgh, and the pollution in Minamata, Japan. His series of photographic essays were featured in Life and other publications.
What can we learn from W. Eugene Smith?
Smith teaches us that the subject is the most important aspect of your photo. This may be the single most essential factor in creating beautiful portraits. In fact, Smith's photographs are up-close and personal.
So if we want to create beautiful portraits, we must focus on the subject.
16. Imogen Cunningham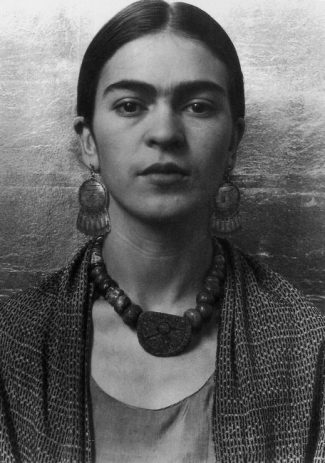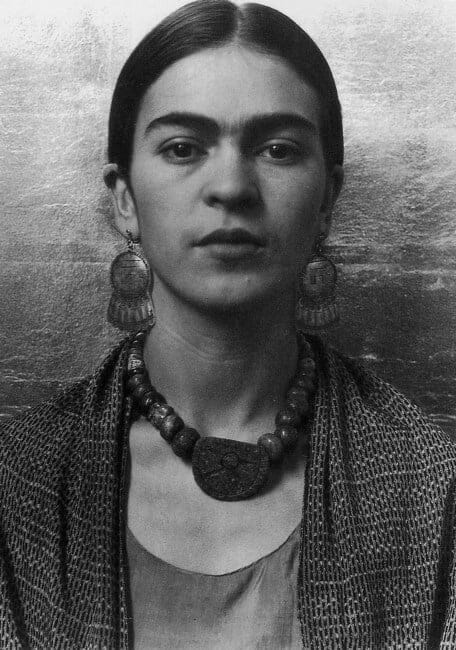 Imogen Cunningham was an American photographer, known for her work of botanical photography, portraits, nudes, and industrial landscapes. She famously photographed Frida Kahlo (shown above). She was one of the first professional female photographers in America.
What can we learn from Imogen Cunningham?
Cunningham teaches us the importance of drawing inspiration from other mediums. She was an artist influenced by Pictorialism, a style of painting, and she applied it to her portrait work. We can pull inspiration and ideas from other art forms in order to create our own unique photos.
17. Frans Lanting
Frans Lanting is a Dutch photographer for National Geographic. He focuses on creating images that highlight the wonder of our living planet. He has also worked with Life magazine and has exhibited many photos.
What can we learn from Frans Lanting?
Lanting shows us the power of promoting conversation through our images. He focuses on photographing images of nature, such as the forest, polar landscapes, wildlife, and jungle scenes. By photographing nature, Lanting is able to showcase the power that images can have in framing our mindset and beliefs.
18. Diane Arbus
Diane Arbus was an American photographer, known for capturing the outsiders of society. Her work featured individuals such as strippers, carnival performers, nudists, and more. Her portraits also featured ordinary subjects; she photographed them in settings such as their homes, the streets, and even parks.
What can we learn from Diane Arbus?
Arbus teaches us that our images have the ability to shed light on specific subsets of society. While Arbus photographed both ordinary and extraordinary individuals, her work was especially appreciated by the marginalized.
19. Elliott Erwitt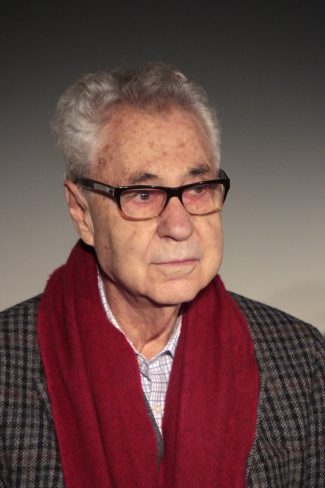 Elliott Erwitt is an American advertising and documentary photographer. Born in Paris, he studied photography at Los Angeles City College. His portraits include figures such as Marilyn Monroe and Richard Nixon.
What can we learn from Elliott Erwitt?
Erwitt teaches us the importance of evoking and expressing emotion through images. Erwitt is known for his off-the-cuff style of shooting, and he often emphasizes the search for simplicity. In a world where we constantly process our photos, we should aim to utilize Erwitt's technique of capturing a person or place exactly as it is.
We don't need to make things more complex than they have to be!
20. Paul Strand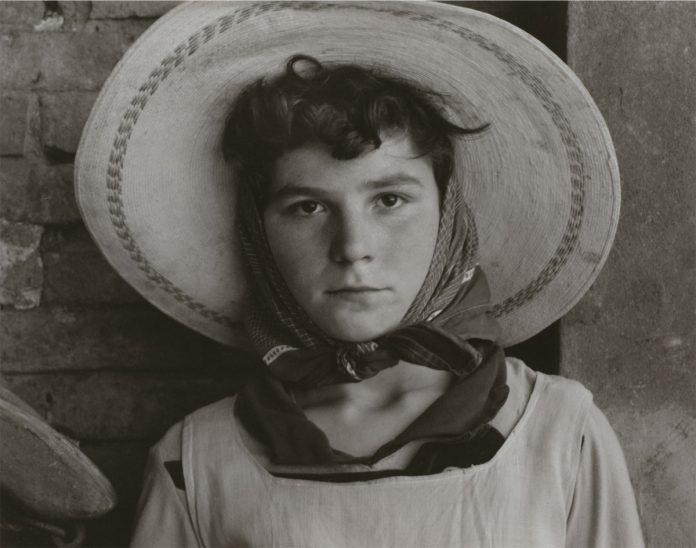 Paul Strand was an American photographer, often credited for establishing photography as an art form. His work spans several genres, but his street photography is the most well-known.
What can we learn from Paul Strand?
Strand taught us the importance of size and perspective. His street photography style was both close and distant, depending on the subject he was photographing.
We, too, should experiment with different distances. Close-up photos offer completely different perspectives from wider, more environmental shots.
21. Don McCullin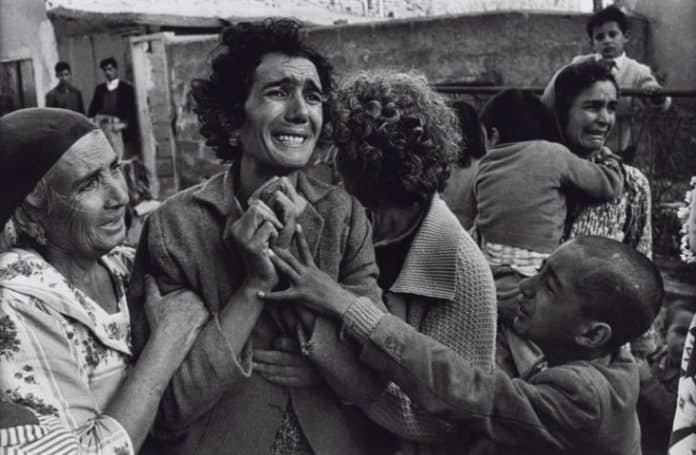 Don McCullin is a British photojournalist known for his war photographs. His images depict the hardships of society; McCullin's photos often show the unemployed, the downtrodden, or the impoverished.
What can we learn from Don McCullin?
McCullin teaches us that some of the hardest moments are worth capturing. Your main goal as a photographer should be to capture each significant moment, even if the subject matter is controversial or difficult to digest.
Ultimately, McCullin showed us that art isn't always beautiful. But sometimes we have to create images to remember the rough times as well as the good.
22. Margaret Bourke White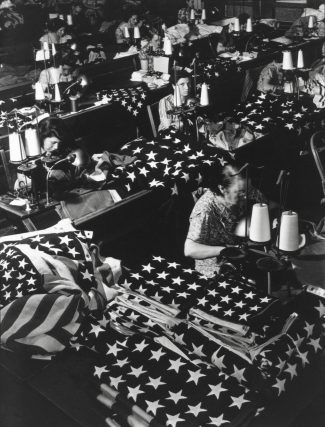 Margaret Bourke White was an American photographer who focused on documentary work. She was the first foreign photographer allowed to take pictures of Soviet industry, she was the first female war journalist, and she had her work shown on the cover of Life magazine.
What can we learn from Margaret Bourke White?
White teaches us that photography requires confidence. It takes courage to photograph the truth and tell a difficult story.
White had that courage. And if we want to capture truly compelling photos, we have to find that courage, too. Otherwise, we won't manage to break barriers with our photography.
23. David Bailey
David Bailey is an English fashion and portrait photographer. He is considered to be one of the pioneers of contemporary photography. Some of his most famous portraits include the Rolling Stones, the Kray Twins, Damien Hirst, and Kate Moss.
What can we learn from David Bailey?
Bailey is a master of showcasing his subject's true personality and character. When we're taking portraits, we should try to do the same.
In particular, Bailey uses simple setups and compositions in his photos. This simplicity allows the subject to take control of the image and tell a beautiful story.
24. David LaChapelle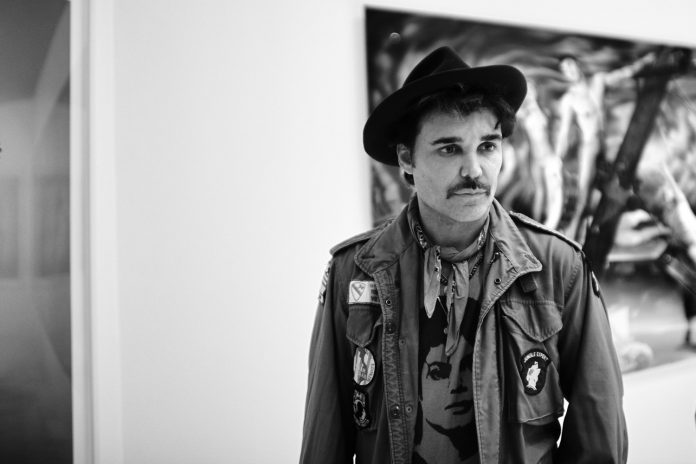 David LaChapelle is an American fine art photographer, music video director, and film director. He was discovered by Andy Warhol and began his career at Interview Magazine. He has famously photographed the likes of Paris Hilton, Muhammad Ali, Britney Spears, Madonna, and Tupac.
What can we learn from David LaChapelle?
LaChapelle is known for his eccentric and eclectic images. That's what he does – it's clearly his personal style.
As photographers, we need to find our own personal style. Because your personal style is what can set you apart from the crowd in today's artistic landscape.
25. Yousuf Karsh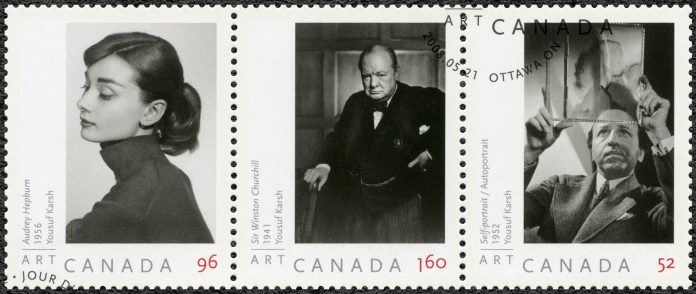 Yousuf Karsh was an Armenian-Canadian portrait photographer. His photos included portraits of Winston Churchill, Marilyn Monroe, and Albert Einstein. His works can be seen in Ottawa, New York, and London.
What can we learn from Yousuf Karsh?
Karsh taught us about the importance of posing. By posing your models differently, you can convey different emotions.
For instance, individuals in Karsh's photos are not always facing the camera directly, but instead are shown in profile. Slight changes like these gave Karsh's work a personal touch, and made his work recognizable throughout his career.
26. Andreas Gursky
Andreas Gursky is a German photographer, known for his large-format images of the modern world. He captures landscapes, people, architecture and industries. His work includes supermarket products, soccer players, windows on a building, and islands in the sea.
What can we learn from Andreas Gursky?
Gurksy teaches us the importance of experimentation with angles. The majority of his work is shot from a high vantage point. And this angle allows him to add a unique perspective to his images.
Ultimately, we must realize that pushing our creative eye to new heights can greatly enhance our imagery.
27. Robert Mapplethorpe
Robert Mapplethorpe was an American photographer. His work consists primarily of black and white portraits. He focused on the beauty that can be found in nudes, still life, and self-portraits.
What can we learn from Robert Mapplethorpe?
Mapplethorpe had a deep understanding of composition. His images are compositional masterpieces – every one of his photos is shot with incredible precision.
The lesson?
Don't forget the basics. Even once you know much about the technical side of photography, it pays to remember the basic rules of composition.
28. Anne Geddes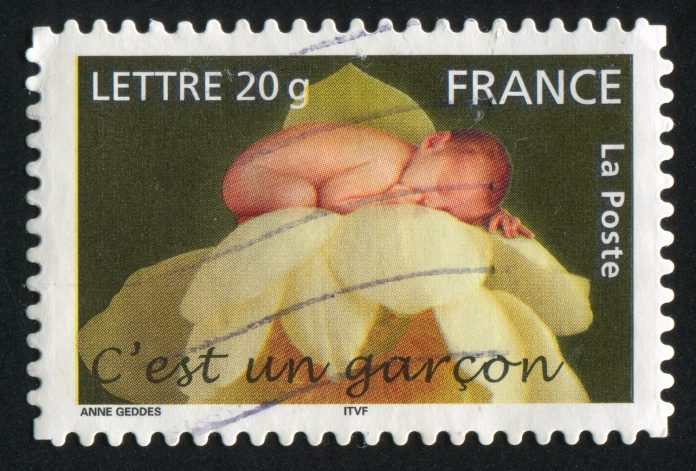 Anne Geddes is an Australian photographer whose photography books have been published in 83 countries. Her work is focused on newborn and infant imagery. She aims to capture the beauty, purity, and vulnerability of children.
What can we learn from Anne Geddes?
Geddes teaches us the value of color and repetition. Her newborn imagery often features twins in beautifully-chosen costumes and sets. And she often uses color to frame her subjects (such as in the photo above).
If we can become more aware of color, we can take our photos to the next level.
29. Robert Doisneau
Robert Doisneau was a French photographer best known for his images of 1930s Paris. He is known for his image of a couple kissing on a Parisian street (pictured above). His assortment of images includes portraits and street images depicting French life.
What can we learn from Robert Doisneau?
Doisneau teaches us how to capture life in the moment. His images showcase life in Paris – and use no setup or planning. It's clear that immediacy and spontaneity were a part of Doisneau's process. We can try to capture life as it happens, rather than carefully setting up our photos.
30. Mario Testino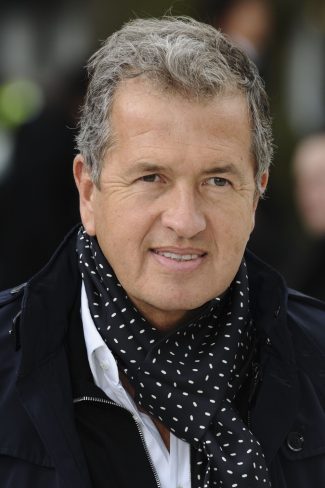 Mario Testino is a Peruvian fashion and portrait photographer. His work has been featured in magazines such as Vogue, V Magazine, Vanity Fair, and GQ. His commercial clients include Gucci, Burberry, Versace, Chanel, and more.
What can we learn from Mario Testino?
Testino teaches us that we can use bright, vibrant colors to enhance our subjects' personalities. His images are fashion-driven, and his style has been developed to represent this. We must remember that personal vision is what drives our success and future as a photographer.
The 30 Most Famous Photographers: Next Steps
Now you know the 30 most famous photographers – and you know what we can learn from them.
I urge you to study them carefully. The masters do have a lot to teach us, and learning more about photographers like Annie Leibovitz and Frans Lanting will truly improve your own work.