Ensuring that your image catalog is organized, and your image files stored in multiple places is the key to running a successful photography business.
In this article, we will teach you how to back up your images in Lightroom, organize your folders and hard drives, and manage your collections. You will also learn what to avoid, such as editing your photos in the folder structure or unnecessarily keywording your images.
Once you implement these eight Lightroom tips and tricks, you will be a pro at organizing and backing up your images!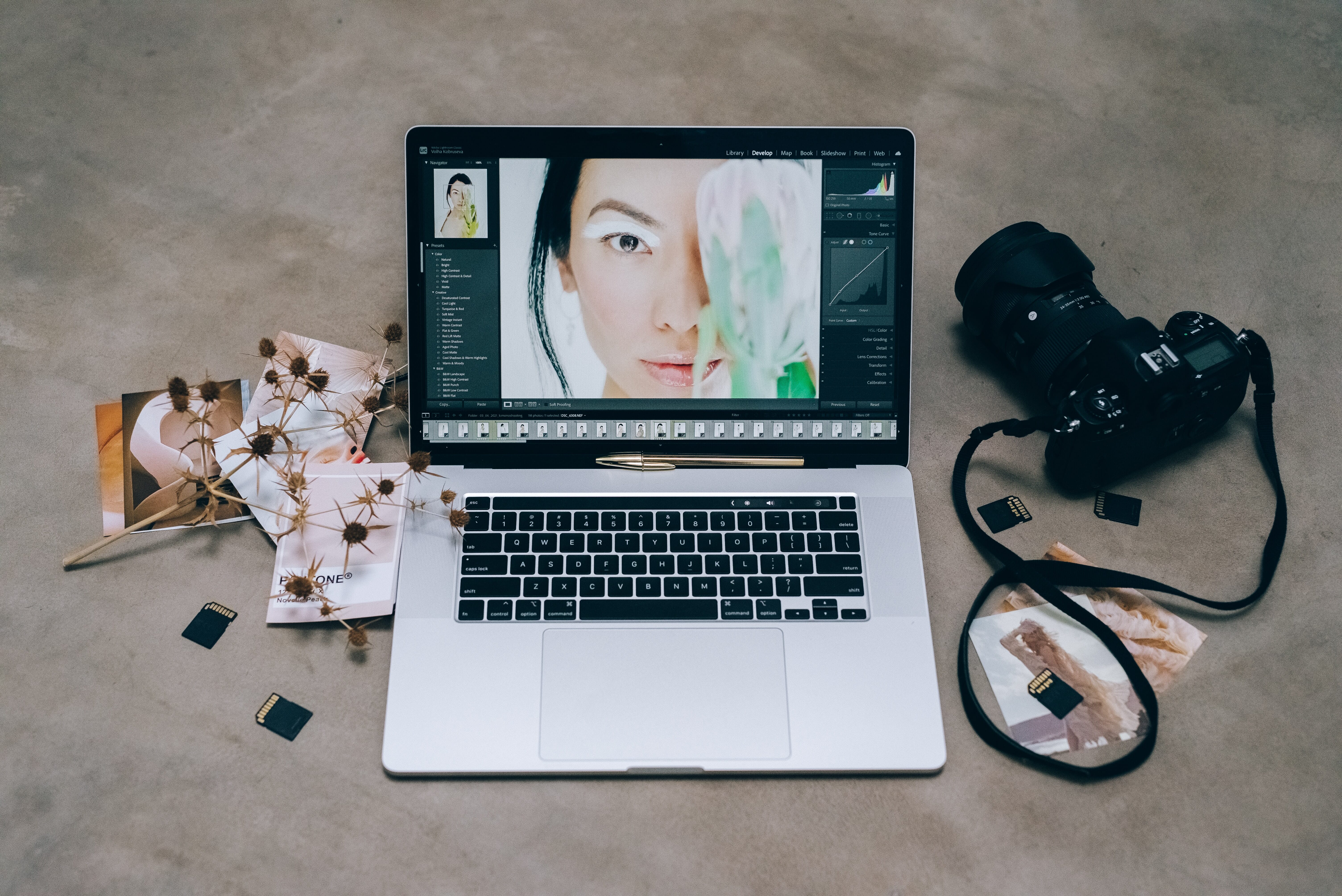 8 Steps to Organize, Edit, and Save Images:
1. Store Your Images in Two Different Places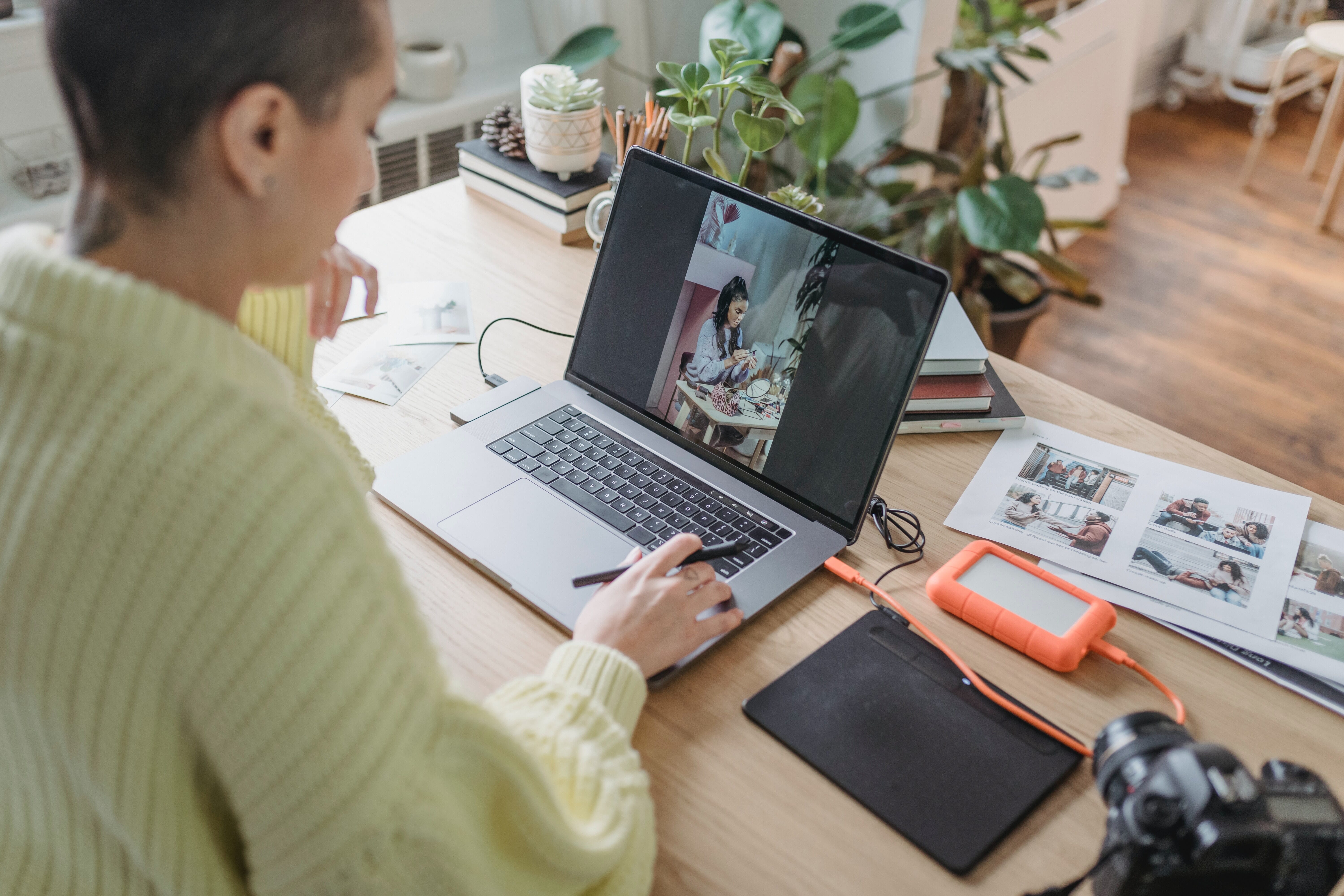 Don't save your photos on your computer or laptop. Instead, copy them from your memory card to external hard drives.
Our best external drive recommendations include the WD MyPassport.
You'll need at least two hard drives; that way, you can back up your Lightroom images to one drive that you keep nearby and one drive that you keep at a different location (e.g., your workplace) just in case one of your external drives stops working or your house burns down.
2. Sync Your Hard Drives
You should regularly sync your devices so that all of your photos are on both drives (depending on how many pictures you take, you should do this once a week, once a month, or after every major photoshoot). That way, you'll always have an ongoing backup of your Lightroom images.
Syncing your drives is easy and can even be automated. If you're a Mac user, you can use a software called Carbon Copy Cloner.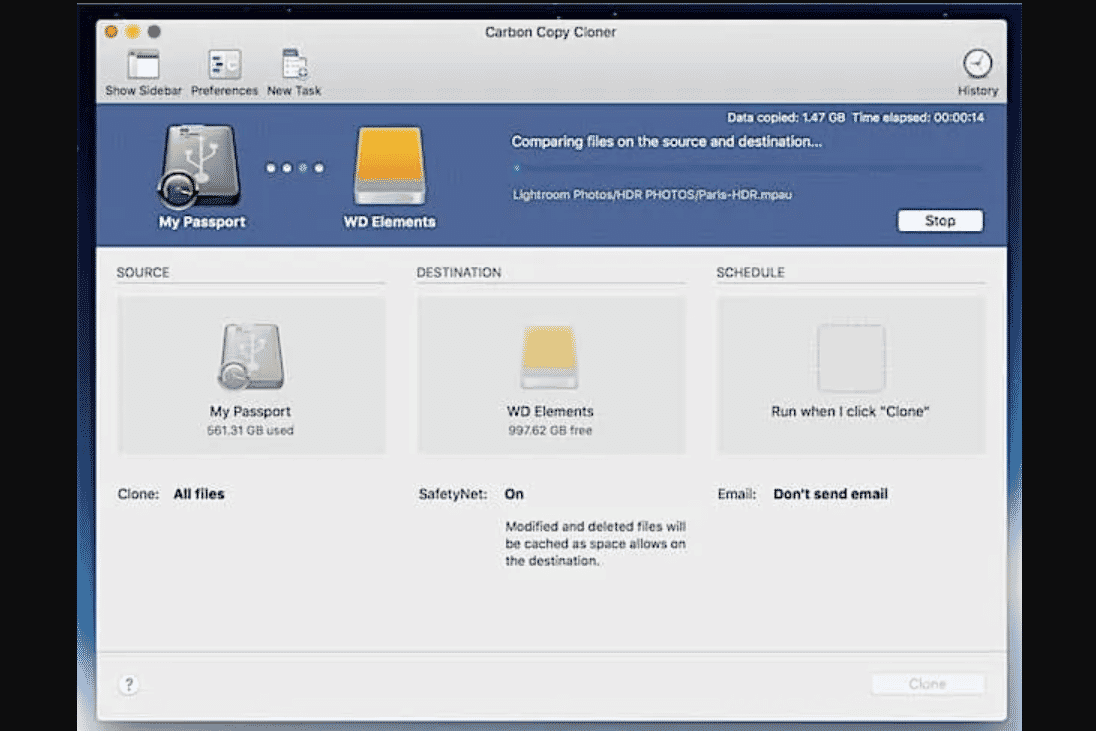 Windows users can get Backupper by AOMEI, which seems to be the best alternative to Carbon Copy for Mac.
For those using Backblaze and other such cloud-based solutions (see the next tip!), your subscription should provide you with the software to do automatic updates and backups.
The sync software only checks for new photos on each drive, so it is a fast and easy process.
3. Create a Cloud Backup
Don't be afraid of the cloud! It is the way to go, and as long as you're not a celebrity or politician, nobody actually cares about your photos. It's better to have a secure cloud backup of all your Lightroom photos than to risk losing files because you were too worried about your privacy.
Plus, it's very easy, secure, and cheap to back up your entire computer and unlimited external hard drives (with all your photos on them) to the cloud. We recommend Backblaze, a full backup service that runs quietly in the background and only costs a few dollars a month.
4. Make a Folder Structure
On your external hard drives, start with just one folder. Call it "Lightroom Photos," "LR Photos," or something similar.
Then, within that one folder, create a main folder structure. Keep it focused on image categories. You can choose topics like:
Vacation
Family events
Weddings
Flowers
Portraits
Of course, the structure will be different for each photographer, and pros may want to choose categories that clearly reflect the work they do (e.g., product photography, senior portraits, etc.).
Then, in each category folder, add a single folder for each new photoshoot. So in the Vacation folder, I might add "Venice Trip with Jack 2014," or "Manhattan 2019." And in the Family Events folder, I might add "Samantha's Wedding in Hawaii" or "Daughter's First Birthday."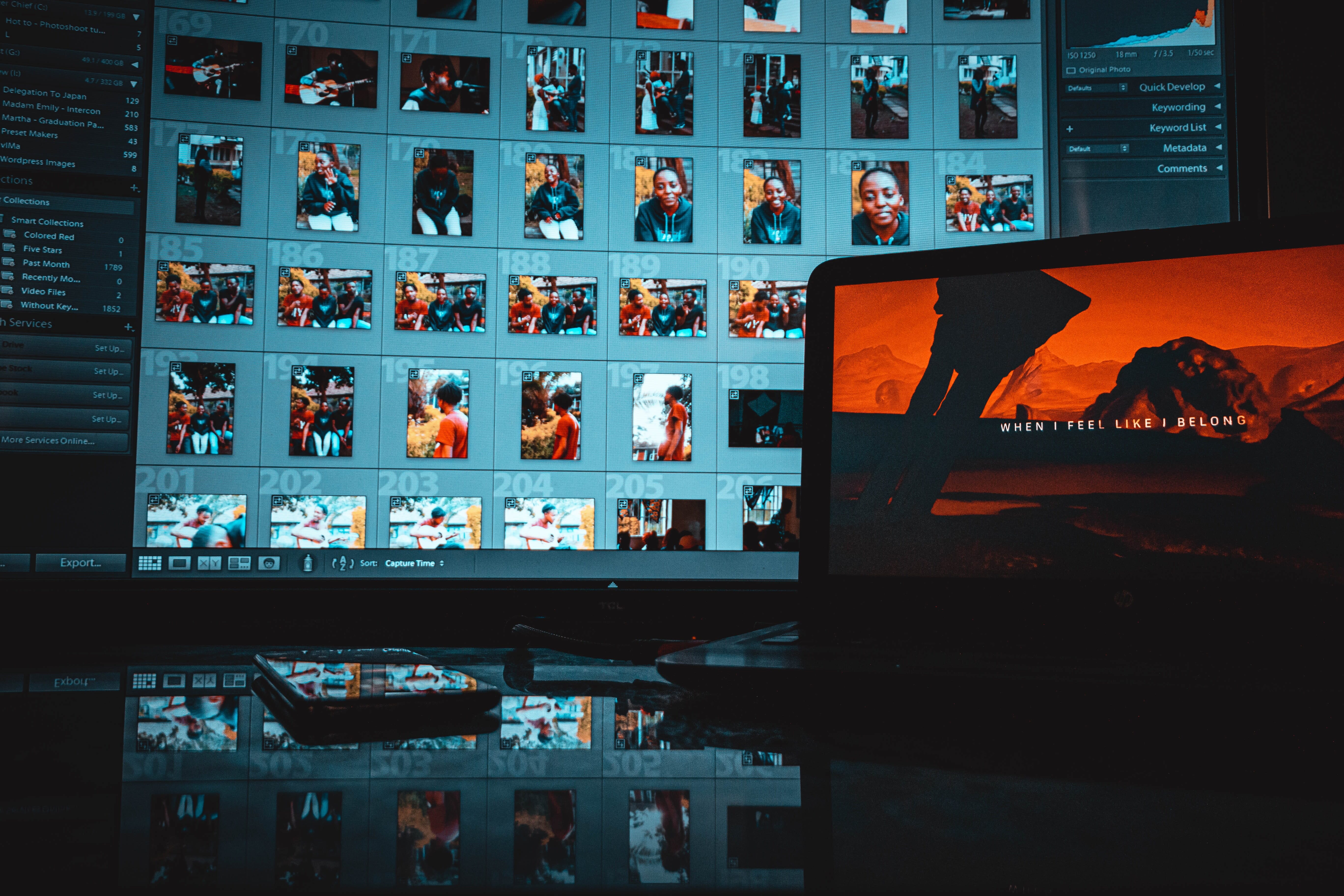 Name these photoshoot folders so that they're easy to find and identify in the future. If you've traveled to Venice three times, for instance, don't call one of your folders "Venice Photo Spots." You need to add additional details, such as the specific location you traveled to, the year, etc.
Pro tip: Don't categorize your folders based on a date (month/year). This is unnecessary work, though Lightroom does let you sort images by date (go to Library Filter>Date>Year>Month). It can be helpful to add a year to your folder, but make sure you include other identifying information, too.
5. Only Work with Collections and Collection Sets
Next, create Collection Sets in Lightroom. These should correspond directly to the main category folders on your hard drives.
Then import your folders into Lightroom one at a time. In the Folders section of Lightroom, you will see your main folder name, then under that, your single photoshoot folders will appear. Select the photoshoot folders and drag them down on top of the corresponding Collection Sets.
Once you are done, all your single photoshoot folders will be displayed as Collections categorized by Collections Sets in the Collections sidebar.
This is important: Once you've imported your folders into Lightroom, don't touch your hard drive or move photos around outside of Lightroom. (Except to add new images, of course.)
In Lightroom, click the little arrow to the right of your "Folders" section so that it collapses.
You only want to go back to the "Folders" Section after you've imported new photos and you need to drag them into your Collection Sets. That's it. Otherwise, stay away from your folder structure!
Feel free to add main categories to your primary hard drive folder as required (e.g., you start shooting wedding pictures and want to add a "Wedding Photography" folder). Just make sure you update your Collections Set in Lightroom so your folder structure always corresponds perfectly.
6. Don't Use Keywords
Once you've imported your photos into Lightroom, don't waste your time keywording your images.
Keywording takes a lot of time, and unless you are a stock photographer, it's just not worth it!
The time it takes you to keyword images will be immense. Instead, spend a few extra seconds searching for photos later instead of spending hours keywording your shots. (If you have a good file structure, finding your images will only take a moment, anyway.)
7. Rename Your Photos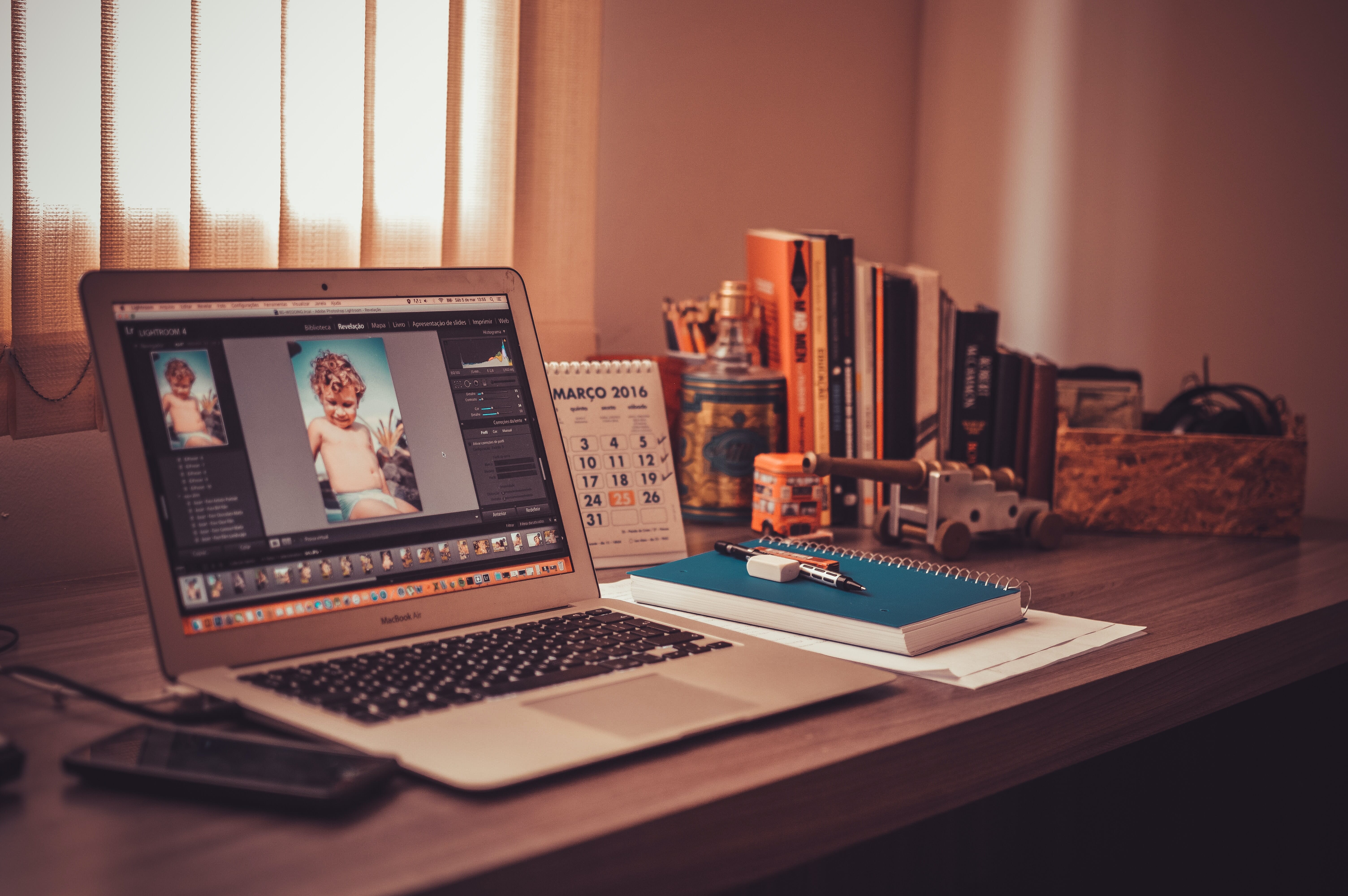 Once you have imported your photos into Lightroom, you should rename them.
Note: Lightroom never copies your photos (unless you specify that you want the program to create an additional copy). Instead, Lightroom adds photos as thumbnails within the Lightroom software.
To rename a Collection of images, select all the photos (you can use Ctrl+A or Cmd+A), then click Library>Rename Images.
Give your poorly named images (normally something like "DSC0020987.ARW") a nice custom name (e.g. "Colorado Trip with John") and add a sequence number. Doing this will also change the file names on your external hard drive and will make it easier for you to find them in the future.
8. Create Three Collections for Each Shoot
Once you start working on individual photoshoots, create three new Collections for each photoshoot (within your Collection Sets):
Full Shoot
Picks
Selects
"Full Shoot" should contain all of your images from a photoshoot. You can then go through and flag your decent shots by hitting "P" on your keyboard. Put all these flagged shots in the "Picks" folder.
Finally, go through the "Picks" folder and give your images star ratings. The best images – those with four or five stars – should go in the "Selects" folder. Know that these images require editing and will eventually be shared, posted, sold, etc.
This three-part structure is only meant for Lightroom and will not be saved on your hard drive. But it will be part of your Lightroom catalog file.
Get Your Photos Organized!
We hoped you liked these Lightroom backup and workflow tips. And we hope you take the time to implement them because it's going to make your life much easier!
The PhotoWorkout.com team has used and tested this workflow system described above, and it is based on the advice given by the pro photographer Scott Kelby.
Scott labeled this process the Simplified Lightroom Image Management System. We highly recommend that you check out Scott's free class on Lightroom image management as well as the many other photography lessons offered by Kelby One.
---
Disclosure/Disclaimer: As an Amazon Associate, we earn from qualifying purchases. Certain content was provided "as is" from Amazon and is subject to change or removal at any time.