Full body portraits involve a lot more work than when you are photographing just the head and the shoulders.
Why?
Because when you incorporate the full body in your imagery, you have to focus on posing your model, choosing the right lens, the right camera angle, use more light and spend more time setting things up.
Many of the techniques that we covered, e.g. the outdoor portrait photography tips, are equally applicable for full body portraits.
Posing
In full body portraits positioning of the hands become important.
Most people don't have modeling experience (and that's 90% of the people you will ever photograph), and they feel awkward with their hands. They don't know what to do with them. Most leave them dangling on the sides.
Posture becomes important too. If someone slouches or positions the head in a certain way that can produce a stiff posture and a bad image. You don't want that.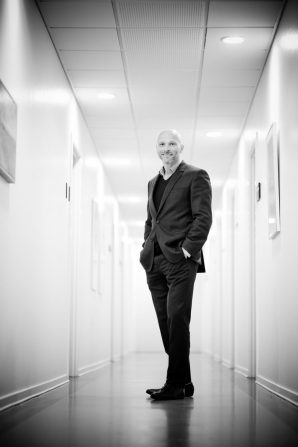 The position of the feet and the legs are also important. I have previously discussed at length about how to pose a bride and a groom. All of those posing techniques are applicable here.
The legs shouldn't be together. They should be positioned in a way so that the weight is on the back leg. That frees up the other leg to be positioned as one chooses. For example, a slightly bent leg or one that
For example, a slightly bent leg looks far better than the 'attention' posture.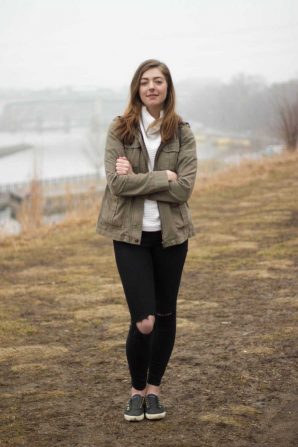 I have written about how to create the letter 'S' with a female model's body. That posture requires the transfer of weight from the front to the back leg. It brings out the feminine form and creates a much better pose.
For a male model, leaning against a wall, with one foot resting against it and the other foot on the road/floor, body turned slightly away from the camera and the head turned towards it is a nice pose to start off.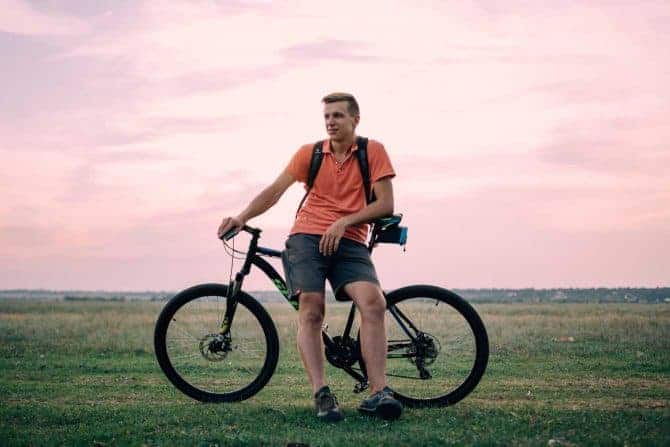 The easiest way to find some inspiration about the best postures is to look at several good fashion magazines.
Try to understand why these professionally made images with professional models work.
Related Post: Best Cameras for Fashion Photography
Concentrate on the postures of the models. These will become your rough and ready guide when you go out to make full body portraits.
The Look
The manner in which your model gives her/his facial expressions can go a long way in shaping your photos.
A bland, emotionless expression might not look good. A slight smile, an off-camera look or even a cover tilt of the head can produce a far better and visually pleasing image than one where the model is giving a straight emotionless look at the camera.
As a portrait photographer a majority of times you will come across models who are not professionals and therefore have no clue about how to pose or give a facial expression. To make matters worse, they would be tensed facing up to a camera.
A good portrait photographer always brings out the best in his/her models. It is the job of the photographer to break the ice and to ease the mind of a nervous model.
As they say, 80% of the energy of a portrait photographer him/her on setting up the model, speaking to him/her and preparing him/her for the shot.
Only spent 20% of your time making the actual photos.
Best Lenses for Full Body Portraits
For full body portraits, the best option is not to shoot with too wide a lens. Wide angle lenses are affected by distortions, especially at the corners and edges.
Wide angle lenses will make your model look weird. With a wide angle lens, you cover a lot of the scene. As a result, you have to move in close in order to get a tight shot. That is what creates distortions.
Another reason to avoid a wide zoom lens is they are difficult to work with in small studios.
The best choice is something like a 50-70mm. On the other hand, with telelenses, you have to stand too far away in order to crop out negative space. That means your subject will be compressed against a background.
Between a wide-angle zoom and a telephoto, however, choose the latter. The look is a lot more natural with a telephoto. And always shoot from a distance and zoom in rather than use the widest focal length and shoot from a close distance.
As already noted above wide angle lenses will distort anything that is at the fringe or the corners. So, your model's head might appear larger, and his / her legs will appear shorter. Not exactly the sort of result you might have in mind.
A few recommended lenses are
the 24-70mm,
the 24-105mm and
the 24-85mm.
These zoom lenses cover the essential working focal range necessary for shooting full body portraits.
Camera Angle
When shooting full body portraits, lens choices go hand in hand with the camera angle.
Camera angle denotes what angle you shoot from. There is nothing that prevents you from experimenting with your camera angle as well as the actual focal length you shoot with.
Always experiment and figure what works best for you. But as a general guide use these following tips.
Don't shoot with a wide angle lens from too close.
Don't shoot down with a wide angle lens from a close angle. You are going to shorten the legs of the model and extend the upper body. Also, we have explained how it can make the head look weird. That is never a great thing.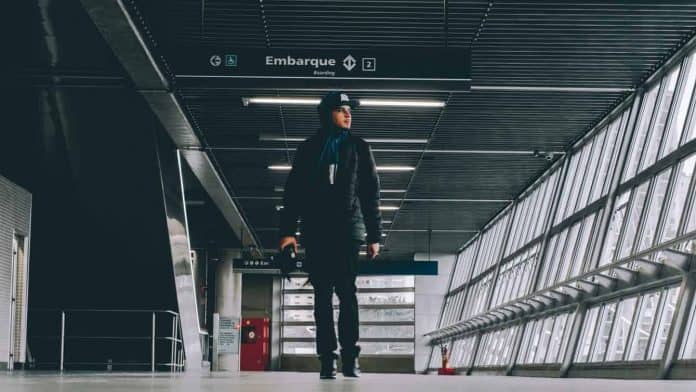 Shooting from about waist level is a better angle. At the same time, it is also a clichéd and boring way to shoot.
Try shooting from a low camera angle. Just so that you can see what difference does it make. Usually, when you shoot from a low angle the legs get longer and the upper body gets compressed (and therefore shorter).
Maximum Aperture of the Lens
Another thing to note when selecting a portrait lens is the maximum aperture. A wide maximum aperture will blur the background of the subject and isolate the subject. Most portrait photos with this creative effect look really pleasing to the eye.
Related Post: Example of Wide & Narrow Aperture Setting
However, this is not etched in stone. You are encouraged to shoot with a small aperture as well. Try to incorporate the surrounding if it's nice and is likely to add something interesting to the image.
Lighting for Indoor Full Body Portraits
For full body portraits, you need to be able to light the whole body. Just one small flash with a diffuser will not work in this situation.
Flash units are smaller and they tend to produce harsh lighting. You need a more powerful light, preferably something like a strobe and one or two softboxes, depending on the number of lights you use.
Softboxes help to reduce the intensity of bare flashes and turns them into a softer source of light.
Related Post: Portrait Photography Lighting Basics
Another thing that these softboxes do is they expand the coverage area of small flashes. There are reflectors inside these softboxes. Plus, the front has baffles which further scatters the light.
In certain situations you need to shoot with an egg-crate (grid), but not for full body portraits.
Strip boxes are my favorite when it comes to lighting models inside a studio. As a matter of fact, they also work very well when shooting outdoors.
Strip boxes like the Profoto RFi 1' x 4' or the 12" x 71" Dynalite Strip Box cover a larger area and therefore are capable of lighting an adult model from head to toe.
You need two of these firing from camera right and left, just out of camera view. The placement of the light is also important. Use one as the key light to light the side facing the camera. Use the other light to produce an edge that separates the model from the background. This light should be slightly towards the back. Even the intensity of the two lights should be different to ensure that the image does not become flat.
Related Post: Great Outdoor Photoshoot Ideas for Models (10 Locations)
The zoom lens will be helpful as you zoom in slightly while shooting in portrait mode, thereby just missing the two lights in the frame.
Raising the light about 3 -4 inches above the camera view and at an angle of about 35 ˚ from camera view will lead to a bigger coverage area. This is because the light now comes down from an angle instead of going straight on.
At the same time, there will be some dramatic light fall off as the light has to travel a much larger distance from the head towards the feet. Have a second light set-up on the floor, which will fill in the shadows towards the lower part of the body.
If you don't have the second light, then use a reflector to throw some light back to the subject as the key light fires.
Related Post: How to Shoot Portraits Indoor (without a flash)
Lighting for Outdoor Full-Body Portraits
Outdoor Portrait Photography Tutorial: Natural Light Portraiture Sunny Day
How to improve your natural light portraits for bright sunny mid-day portrait shoots outdoors using a 5 in 1 reflector. In this video, you will learn some trick…
I would recommend mixing artificial lights with ambient light when shooting outdoors.
Use the ambient light to expose for the background, and then use the artificial light to light your model. The artificial light should be set up at least a stop higher than the ambient light.
With a strip box or a large octa softbox, you have an incredible amount of light to play around with.
The sun is the biggest source of light that we have. Unfortunately, however, it is not a soft light. It is one of the harshest light sources you can shoot under, except at certain times of the day. These are during dawn and the dusk.
For most other times, shooting under the sun means high contrast images with deep shadows and 'raccoon eyes'.
Not exactly the best example of great lighting. Look for shade when you are shooting under the sun.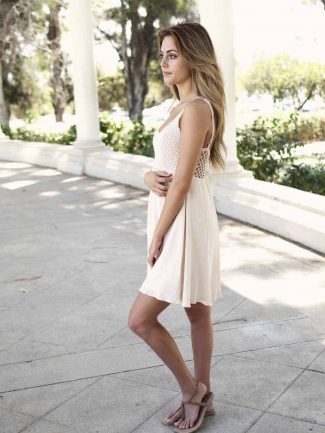 Trees produce dappled shade. It is not the best, but isn't as bad as shooting under direct sunlight.
You can get better results when you shoot under the shade of a building or a rain shed if nothing is available to hold a reflector over the head of your model.
I always consider reflectors as extremely versatile pieces of photography tools. Diffusion panels also work great, but they are more difficult to pack and carry.
Recommended Book (for more Full-Body Portrait Photography Tips):
Recommended Online Course (Posing Guidelines 101):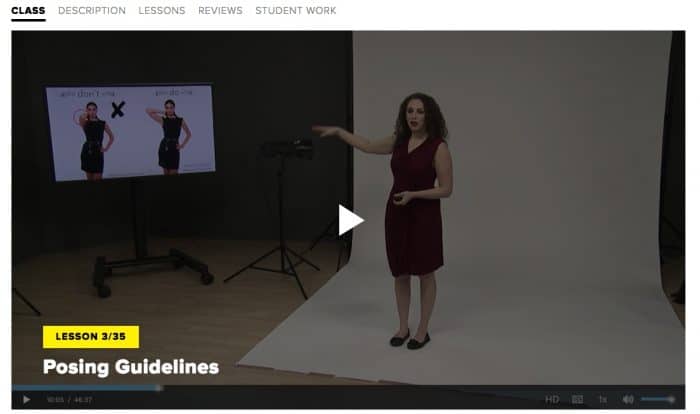 ---
As an Amazon Associate, we earn from qualifying purchases. Certain content was provided "as is" from Amazon daily and is subject to change or removal at any time.