The list of the best point shoot cameras under $500 have seen some reshuffling over the last year. A few new cameras that qualify for this segment saw the light of day. A few older cameras have been replaced with new ones. Some older cameras like the Canon PowerShot G9 X Mark II, however, are still going strong.
Best Point Shoot Cameras Under $500:
We had listed the Canon PowerShot SX730 in our previous list. But the camera has been replaced recently by the Canon PowerShot SX740 HS.
The new SX740 HS comes with the new DIGIC 8 image processor, compared with the older DIGIC 6 image processor in the older camera. The second function is the ability to shoot 4K / UHD.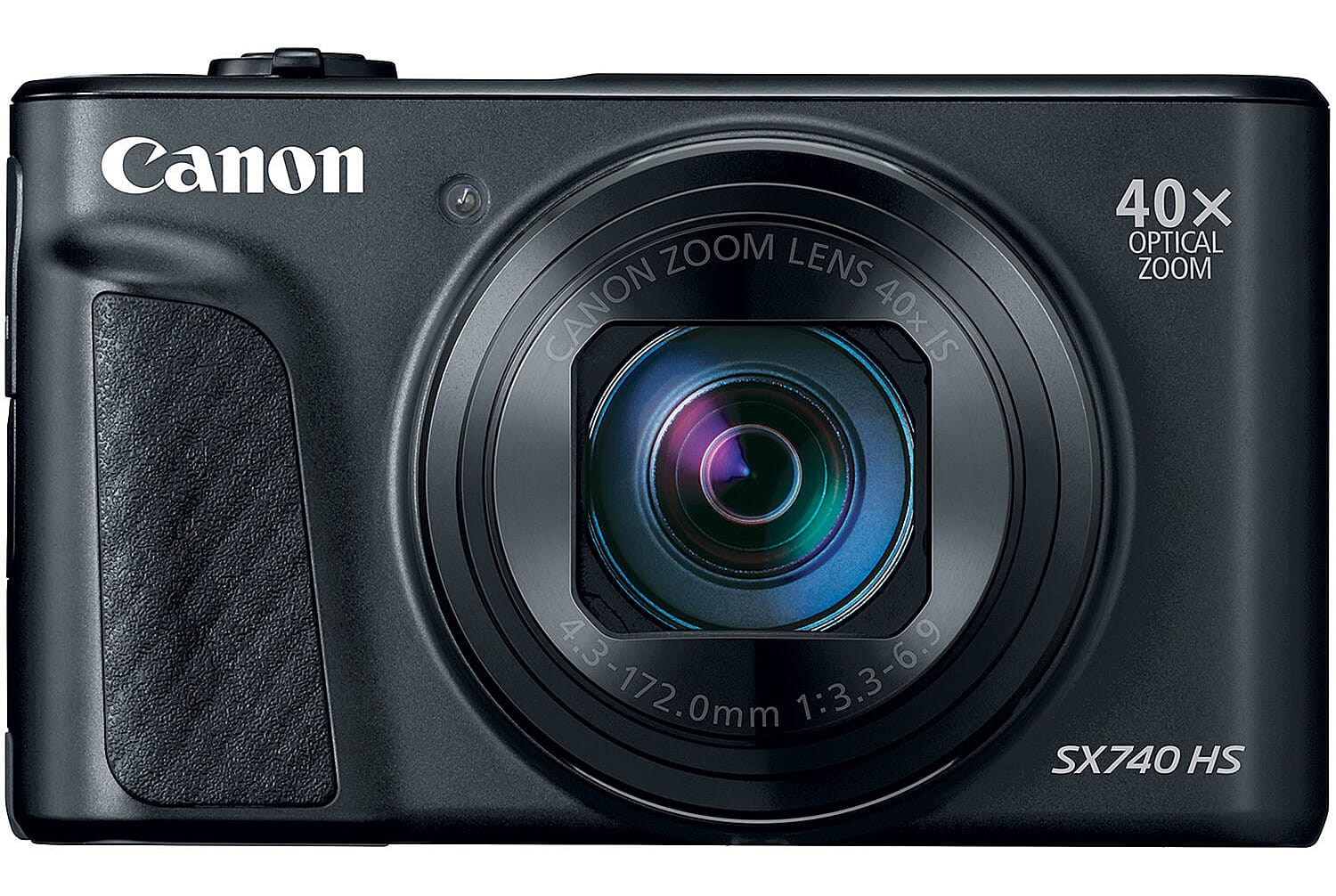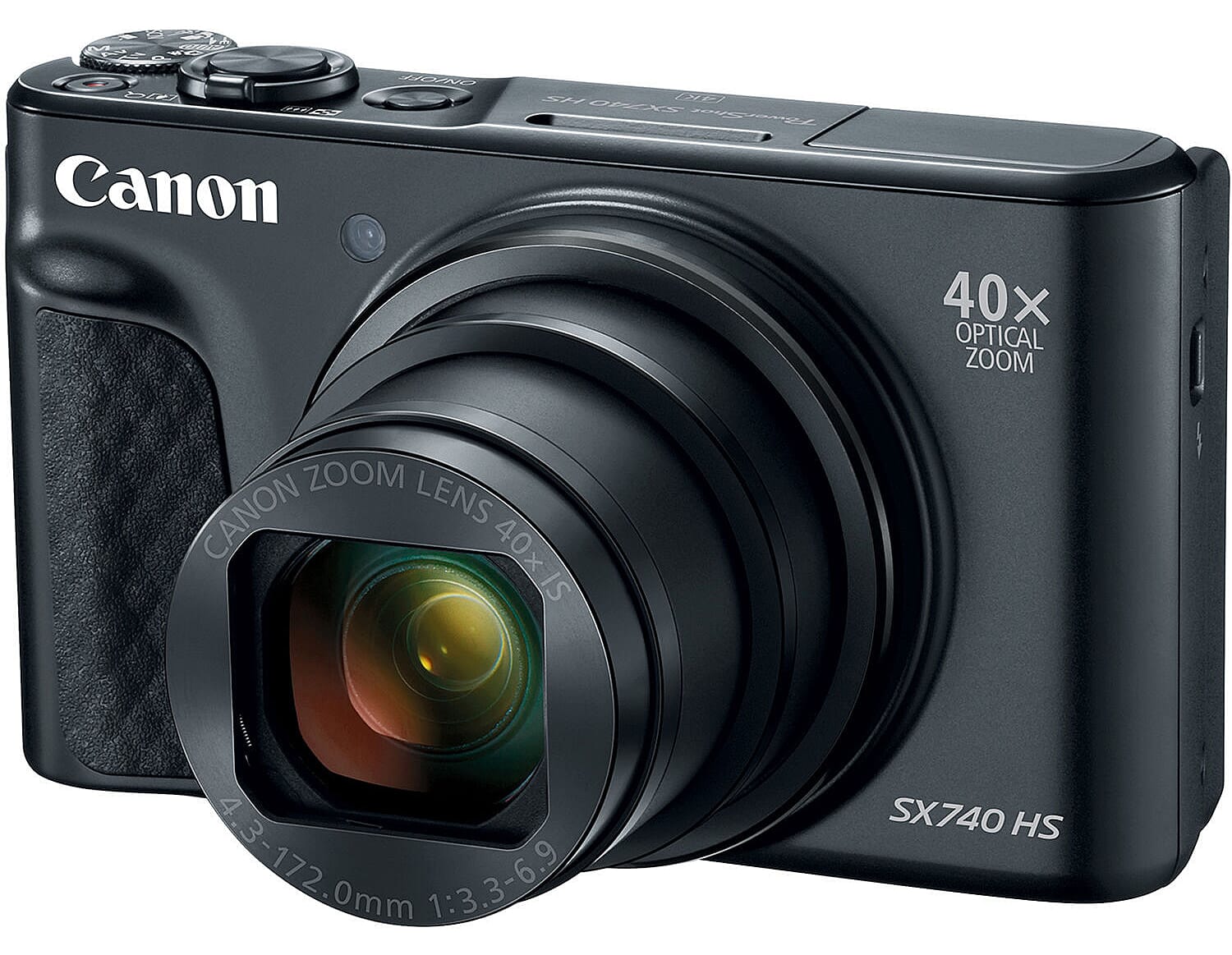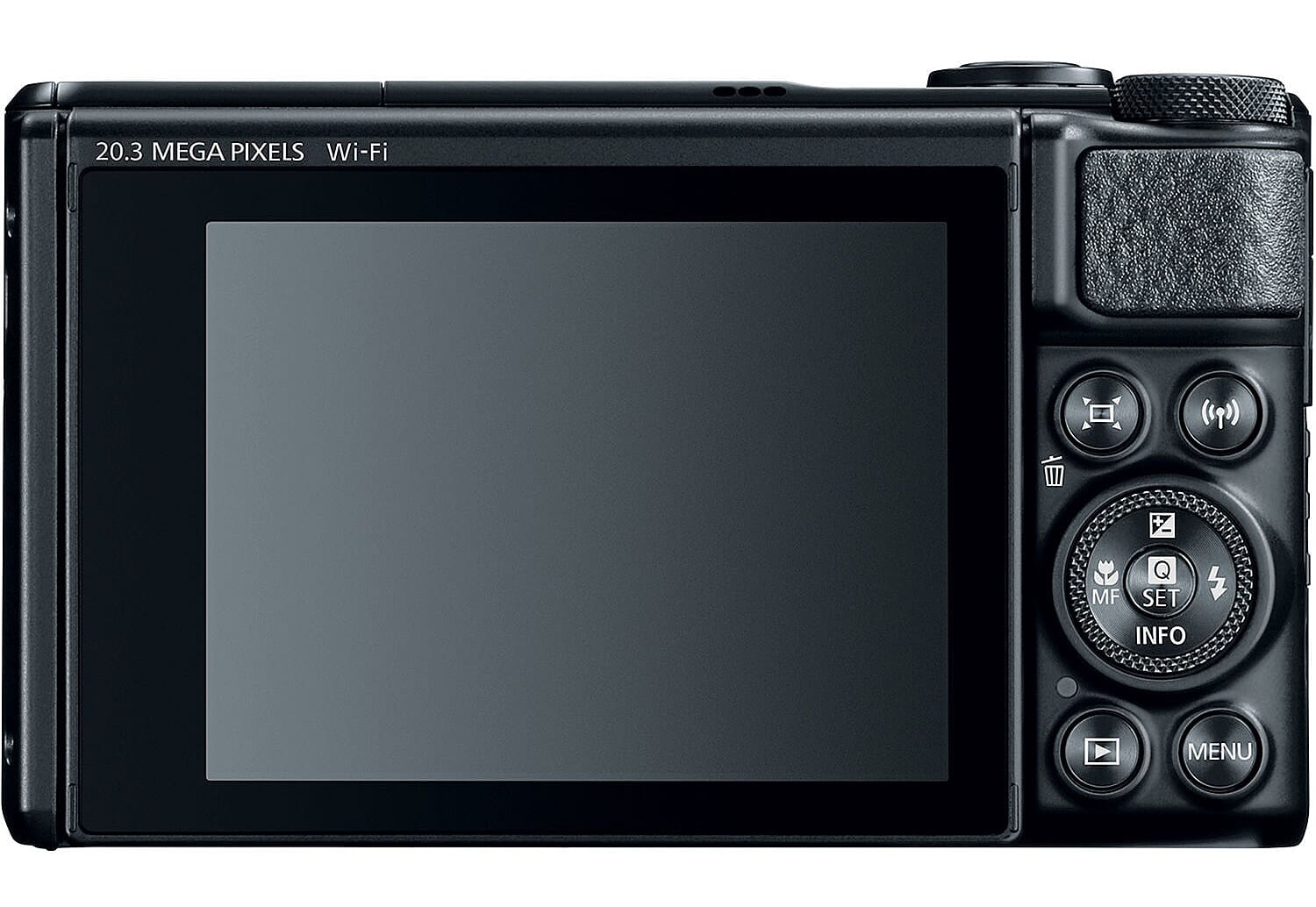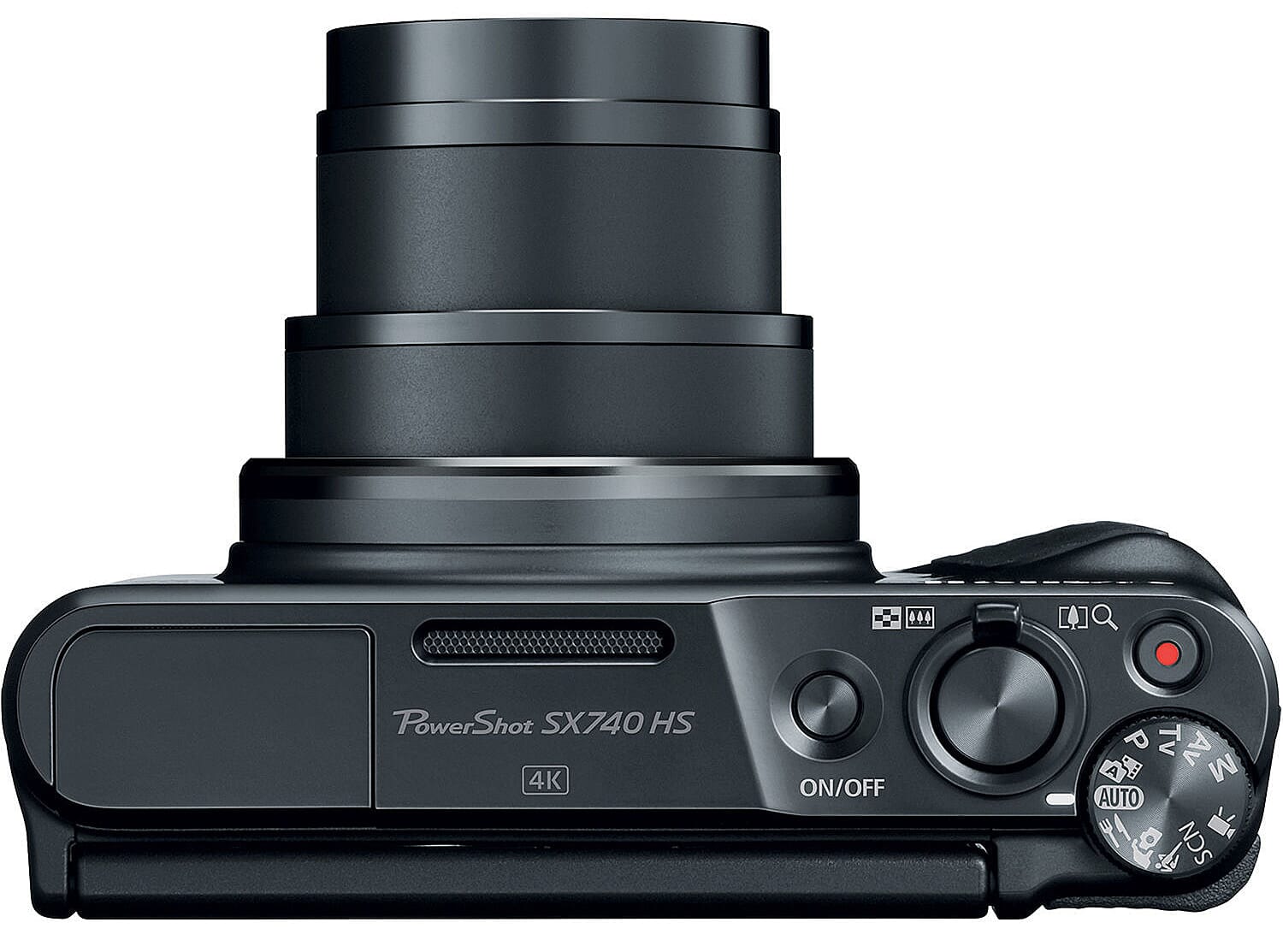 You also have 4K time-lapse feature on this camera. One more functionality is the increased continuous shooting speed. You can now shoot at 10 fps compared to 5.9 fps in the older camera.
The Panasonic LUMIX FZ300 is an amazing Panasonic model that is liked by many users because of its long zoom.
Panasonic LUMIX FZ300 Long Zoom Digital Camera Features 12.1 Megapixel, 1/2.3-Inch...
4K video & 4K photo: Panasonic's exclusive 4K photo technology uses 30 frames per second in high resolution 4K ultra HD...
Leica DC Vario Elmarit lens: 24x zoom (25 600 millimeter with Full zoom range F2; 8 aperture for enhanced low light shooting...
High image Quality: The 12.1 Megapixel high sensitivity MOS sensor with the venus engine excels in diffraction compensation,...
Rugged Camera Design: Splash Proof/dustproof rugged camera design with tight seals on every Joint, dial and button, so it...
5 Axis Hybrid Optical Image Stabilizer Plus: Reduces blur from 1 handed video shooting by compensating for 5 types of...
Some of the features include a 4K video at 30 frames per second. Plus, 4K photo modes-free your creativity. This 4K feature operates in three ways:
to burst shoot images as long as the shutter function is pressed,
4K burst stop/start function that enhances movie recording and
4K burst pre-burst that is modified to start recording one second prior and after the user presses the shutter function.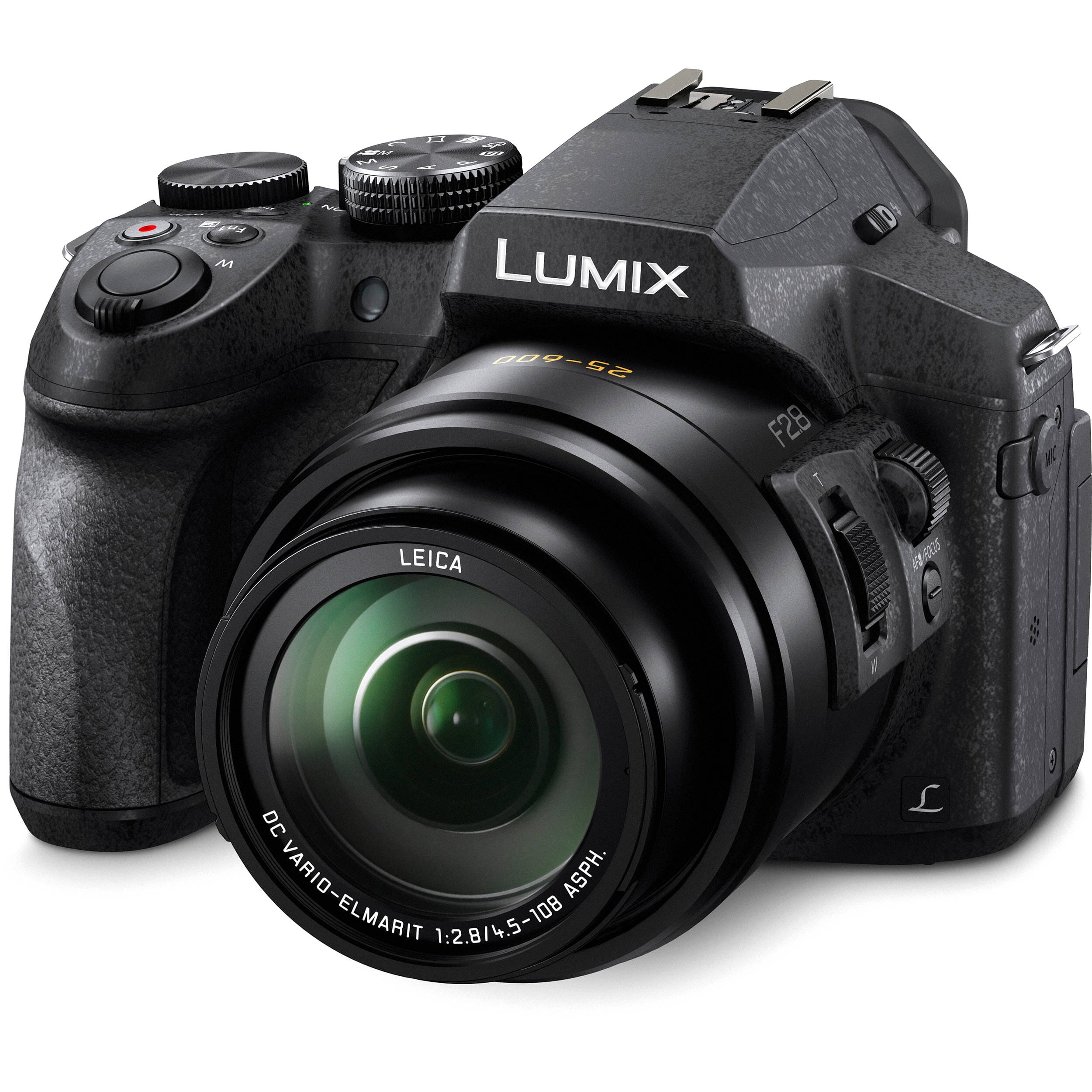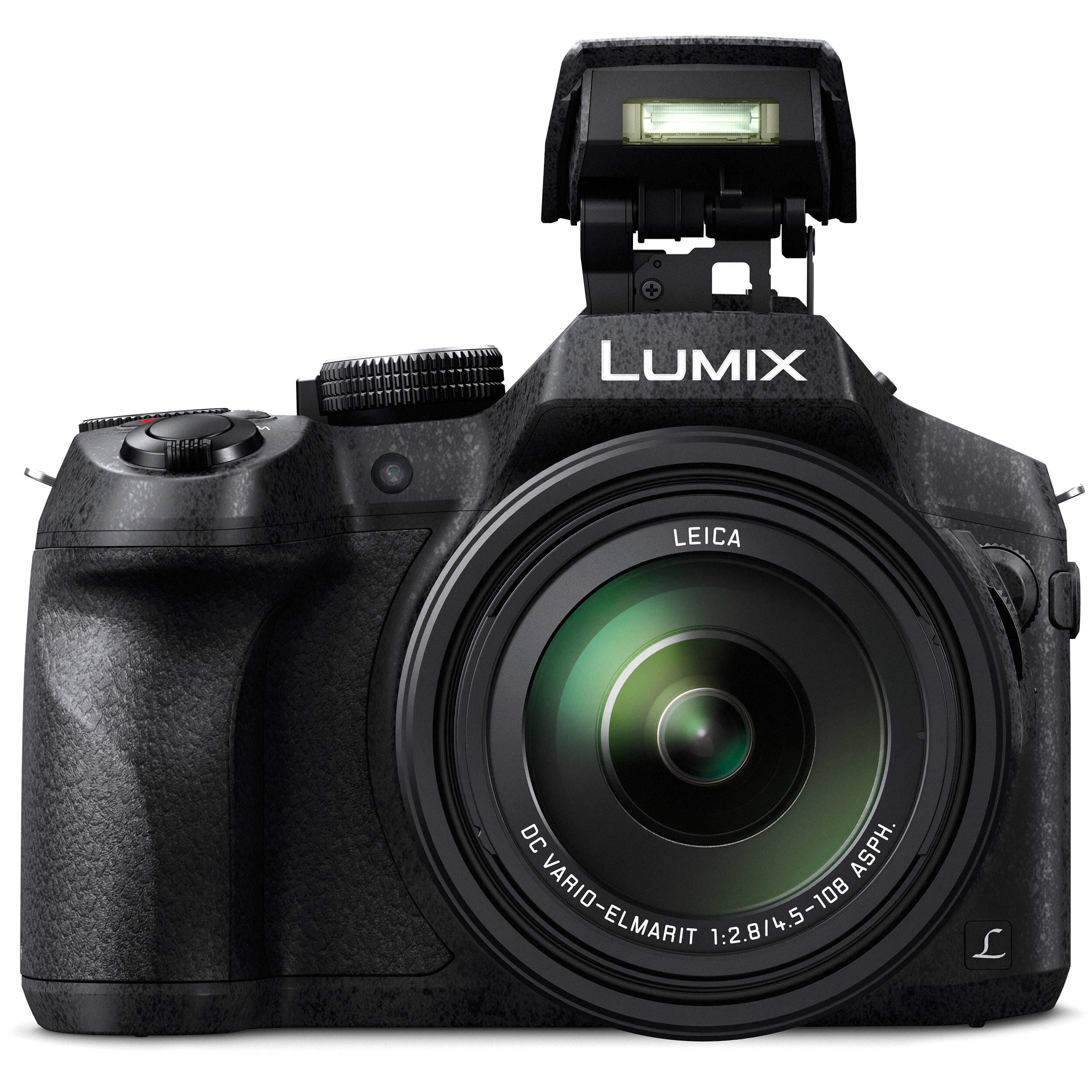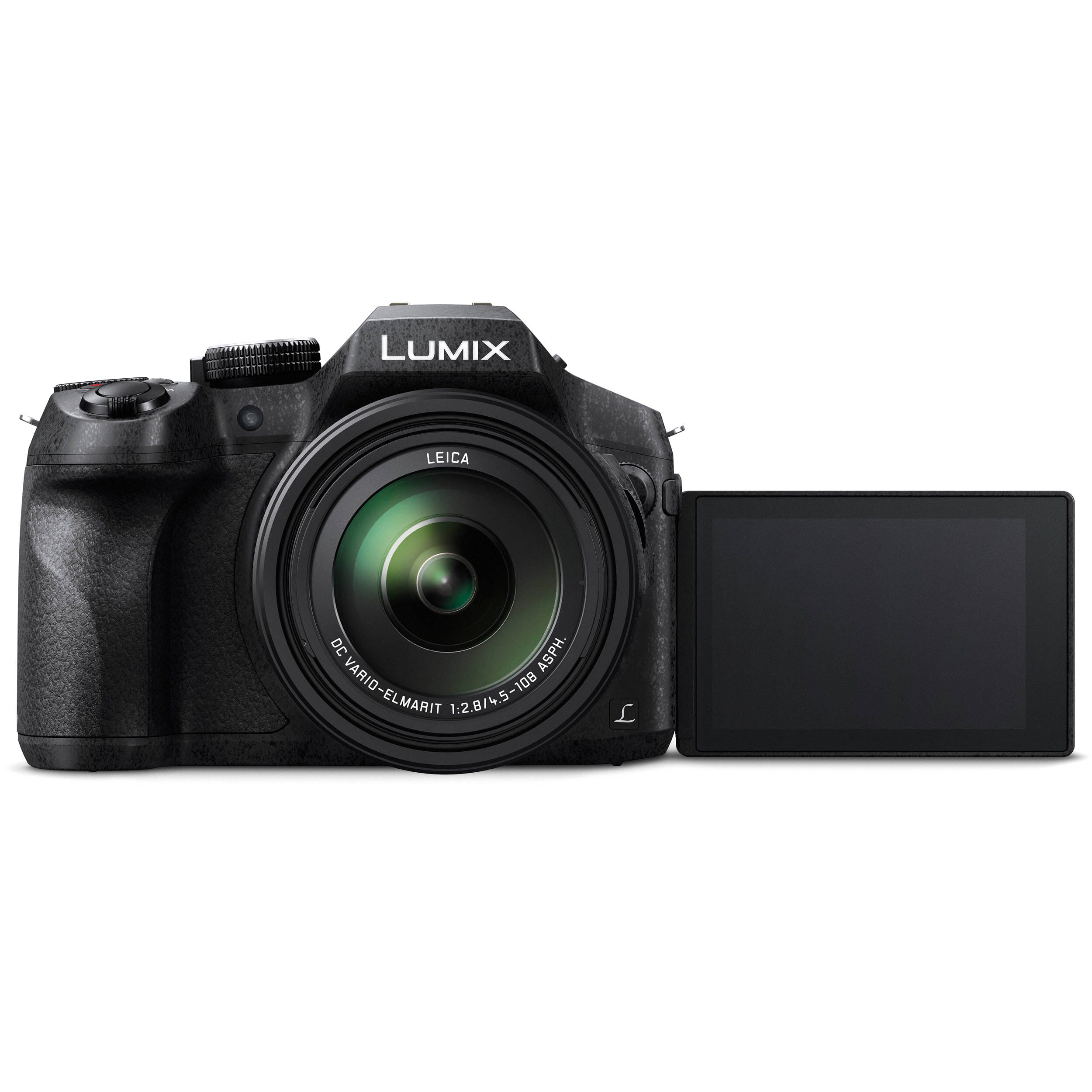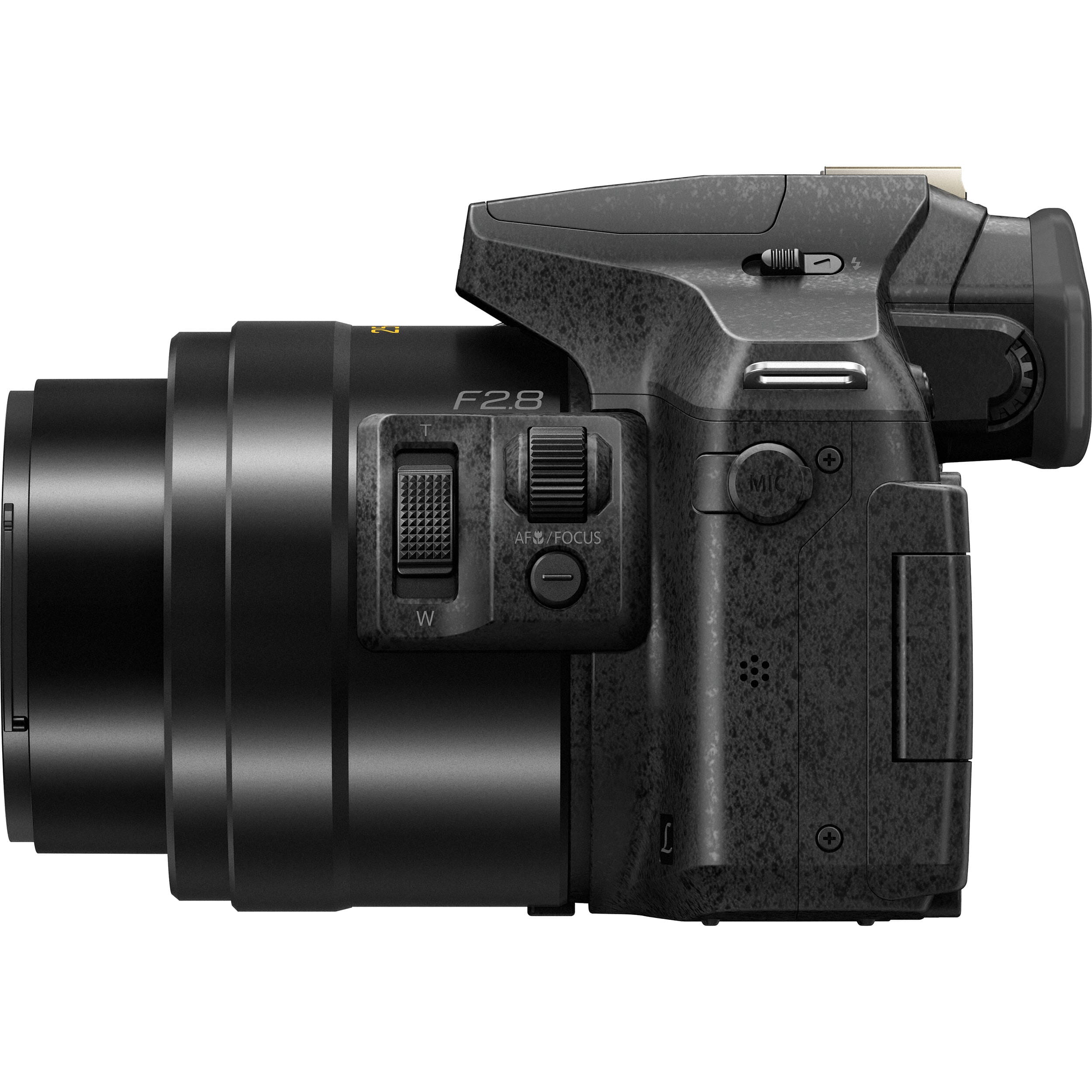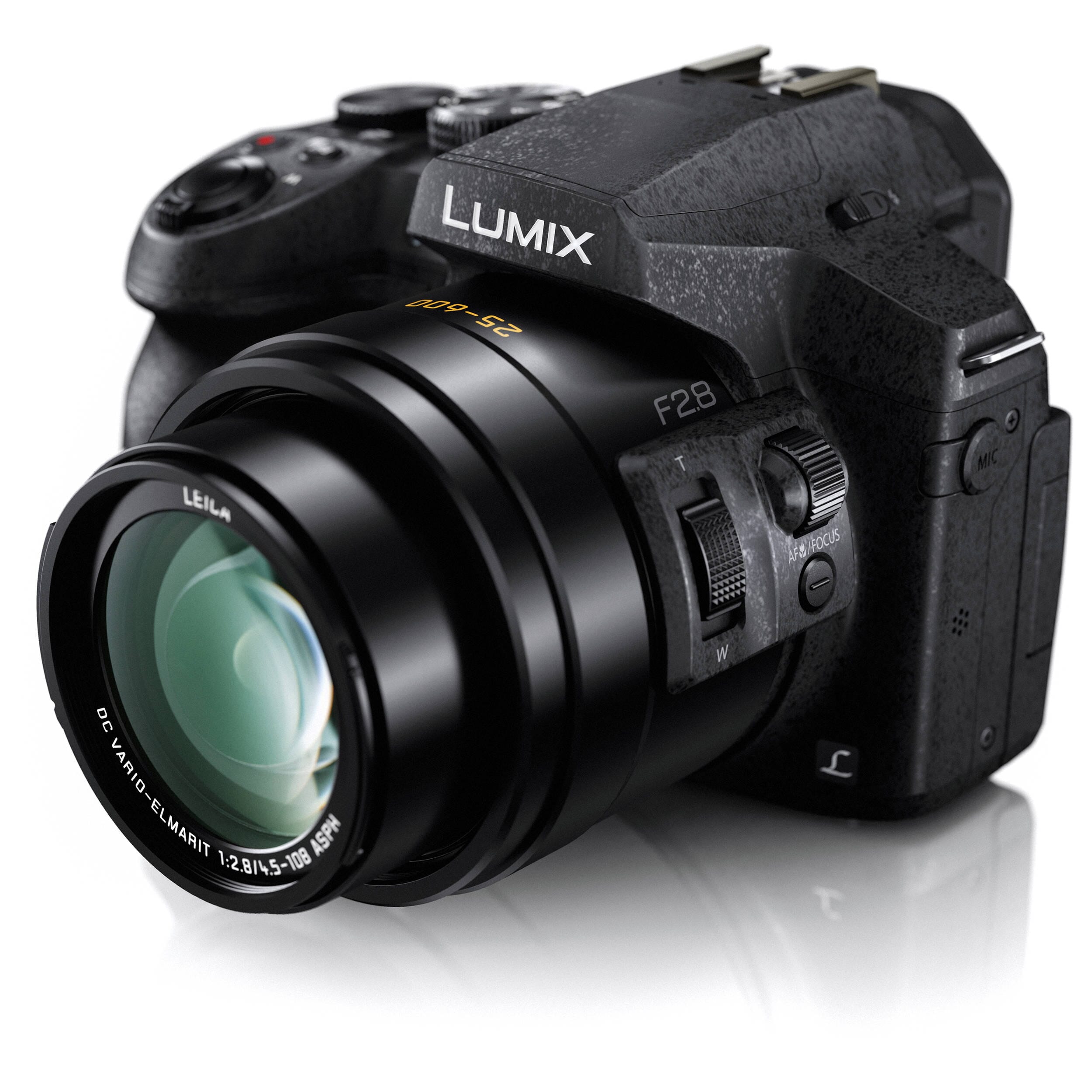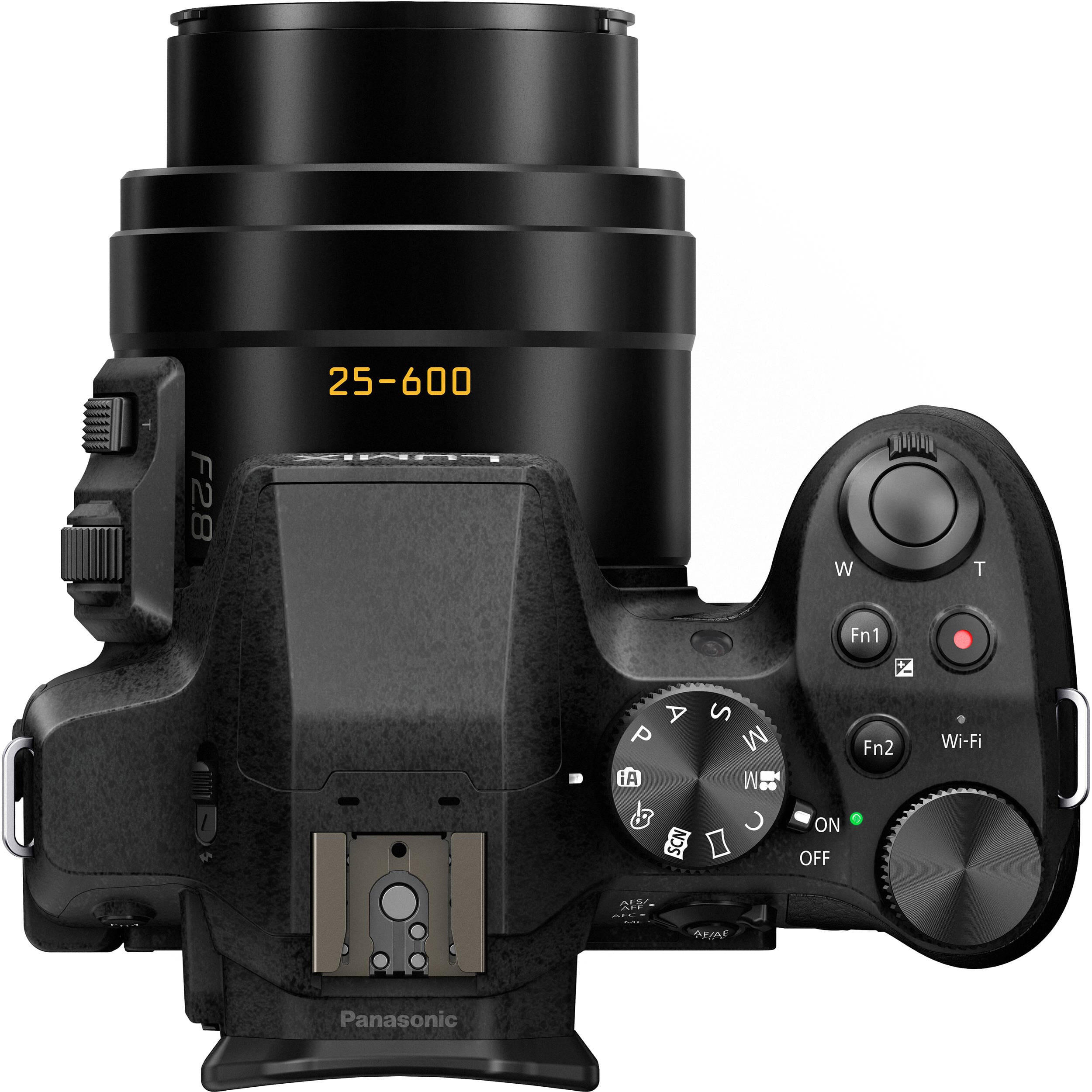 The camera has a 25-600mm zoom with full-range f/2.8 aperture and a ELMARIT lens that contributes to enhanced caption even in low light.
Unlike other models in this category, this unique camera has a high-speed auto-focus with DFD advancements that ensures quick calculations of the background and foreground distances to bring the object into fine focus.
Other exciting characteristics that customers liked include high image quality, 5-axis correction/tilt correction.
The LUMIX FZ300 has everything in the right place:
1,440k-dot, 0.7x Large OLED LVF
3.0″ free-angle display
rear touch panel
Wi-Fi connectivity
close-up macro shooting
Disadvantages
The large-sensor superzooms image quality is not that good.
The Canon PowerShot G9 X Mark II is great because it captures and produces remarkable images and quality videos even in low light or bad weather.
This camera is easy to carry around because of its small size and low weight. The point & shoot camera has an impressive 20.2 Megapixel sensor, a powerful image processor, and a quick f/2.0-4.9 lens (3x optical zoom, raging from 10.2 to 30.6mm focal length).
The G9 X Canon connect application available for this camera helps users to post photos to social media via the inbuilt Wi-Fi. The camera also has an inbuilt Near Field Communication (NFC) icon that works to do away with the manual way of starting the Canon Camera Connect App.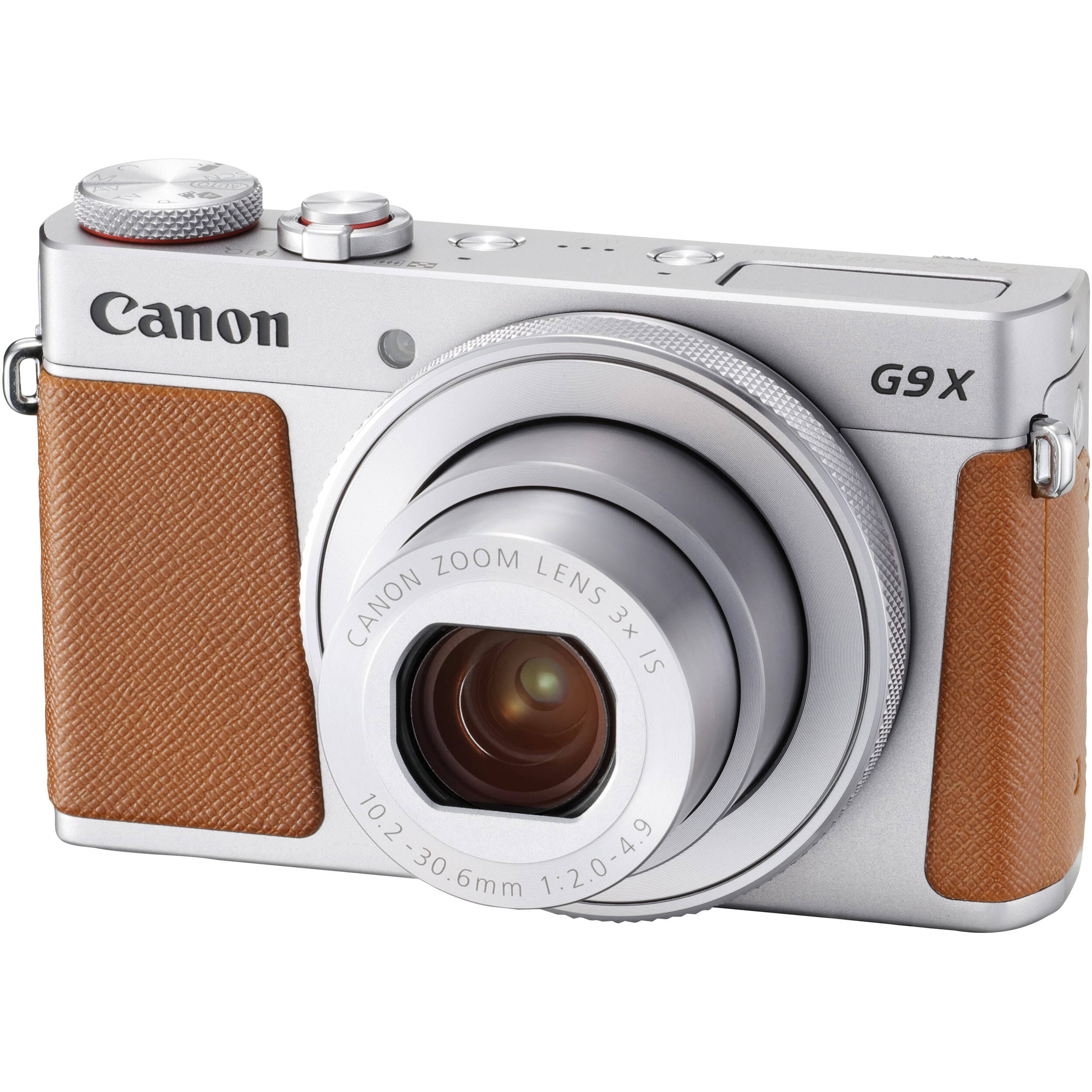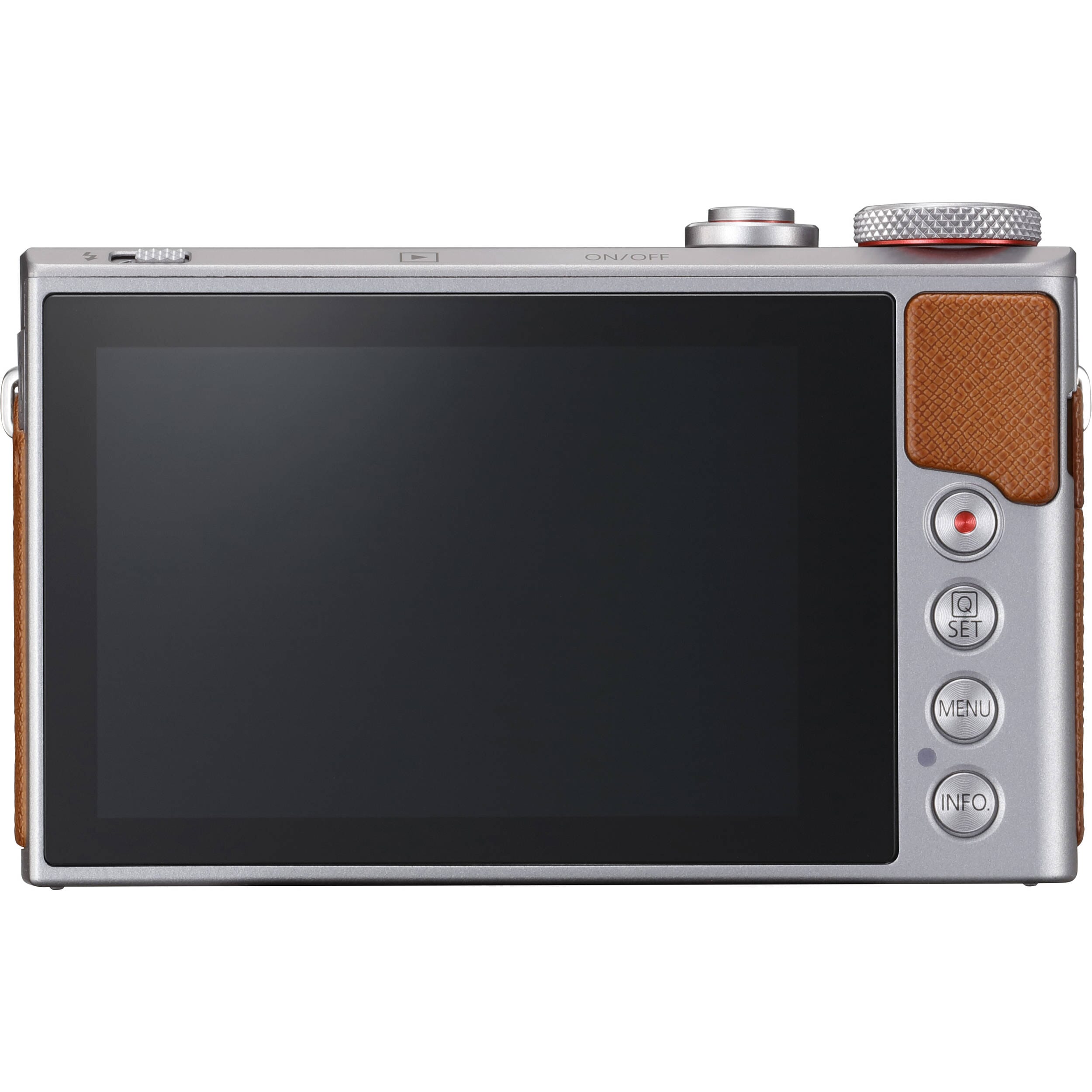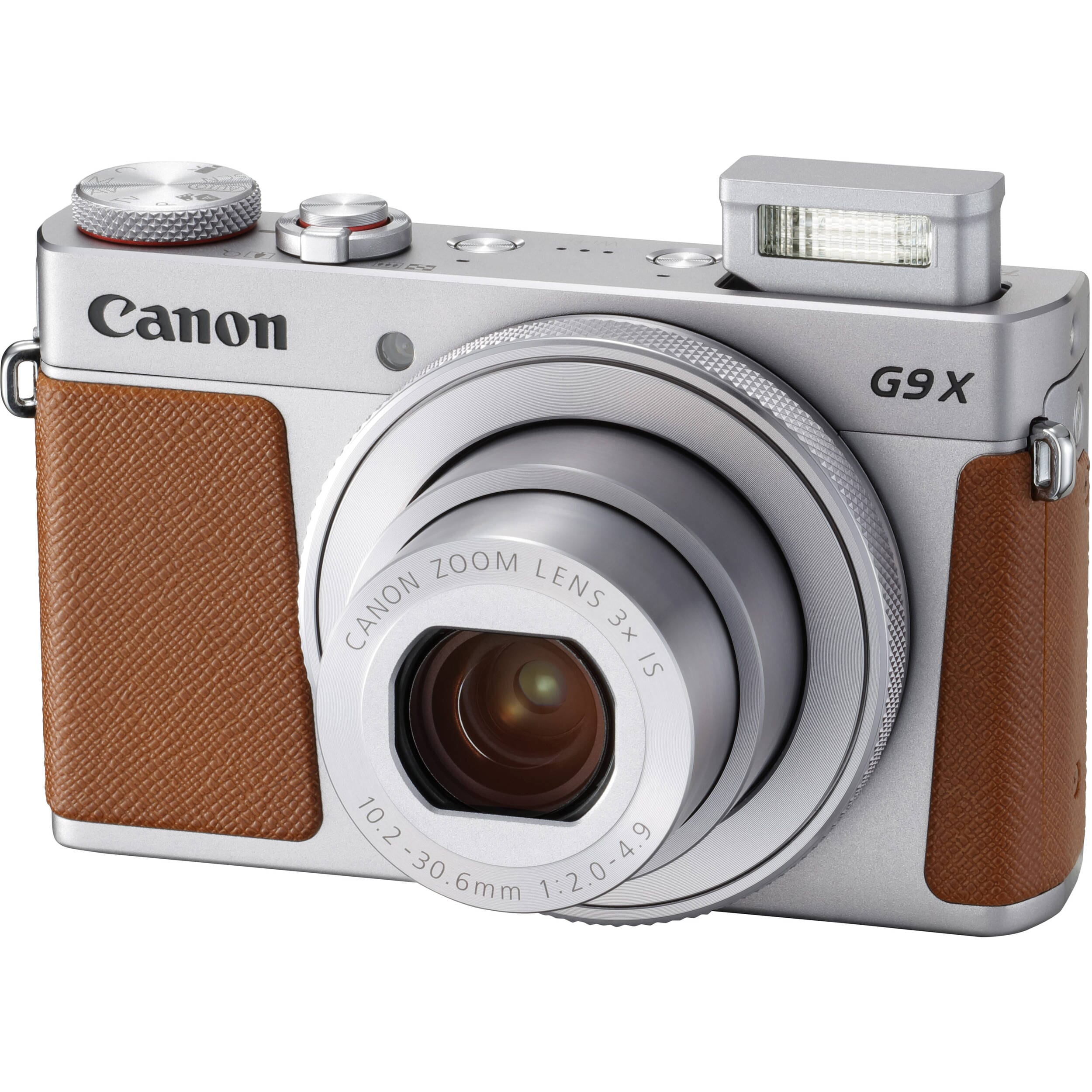 The ISO range is 125-12800 which enables sharp and bright images even when shooting fast moving / low light situations.
Additionally, the Canon Power Shot G9 X is fitted with a DIGIC 6 Image Processor that captures excellent steady quality MP4 videos.
Customers also liked:
remote shooting with the camera connect application,
a mobile device connect button,
an image synchronizing function, and
compatibility with the Canon connect station CS 100
Disadvantages
The camera has slightly noisier high-ISO images and poor auto white balance when shooting indoors in tungsten light. The performance is also under-rated because 6.5fps JPEG is limited to 10 frames only.
The Sony DSC-HX80 is another fascinating camera that Sony made in order to get clear details up close with the small and light 30x zoom camera.
Sony DSCHX80/B High Zoom Point & Shoot Camera (Black)
30x Optical/60x Clear Image Zoom ZEISS Vario-Sonnar T* Lens, 18.2MP Exmor R CMOS Sensor for superb low light images, Built-in...
Versatile video w/ high-quality XAVC S, AVCHD & MP4 formats, Simple connectivity to smartphones via Wi-Fi w/NFC, 5-axis image...
Selfie-ready 3" Extra Fine LCD multi-angle display, P/A/S/M modes, customizable settings and Memory Recall mode, Enhance...
Focus Range Wide: 1.97" (5 cm) - Infinity Telephoto: 8.20' (2.5 m) - Infinity.Adjustable Angle Up by approx. 180 degrees....
In-The-Box: Rechargeable Battery Pack NP-BX1; AC AdaptorAC-UUD12; Micro USB cable; Wrist Strap; Instruction Manual
The Sony has a 30x optical ZEISS zoom lens plus 60x Clear Image Digital Zoom to help users get very close to the object under focus for high-quality imaging and video recording.
The image quality has been advanced further by the gorgeous 18.2MP image quality with backside-illuminated Exmor R CMOS image sensor to deliver stunning images under low light environment and reduce the image and video shakes.
Moreover, this model has an inbuilt retractable OLED Tru-Finder viewfinder that accurately displays what will happen in your recording for accurate monitoring of the results. Additionally, this camera has the ability to capture high-quality HD movies with the help of XAVC S that ensures minimal noise and little shakes.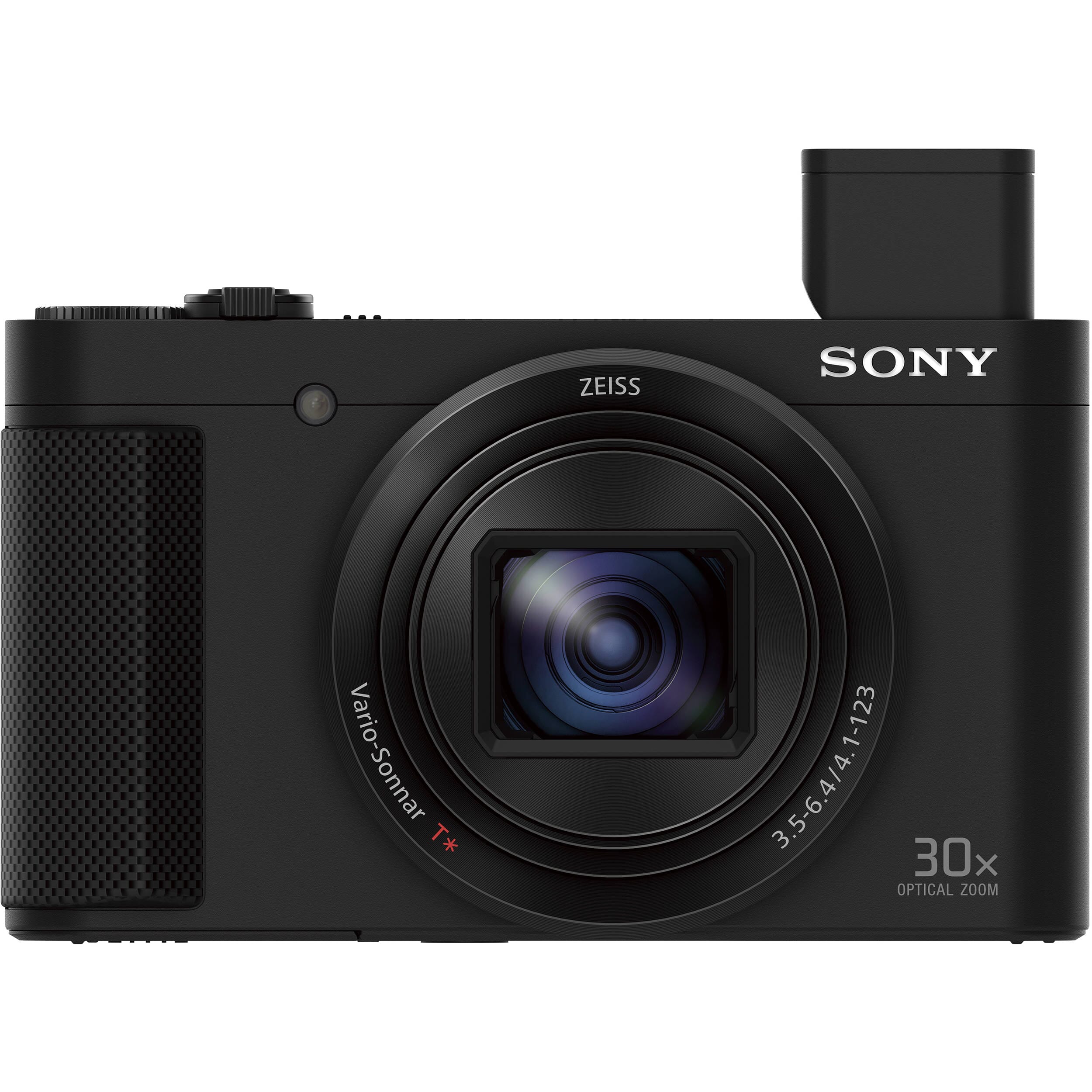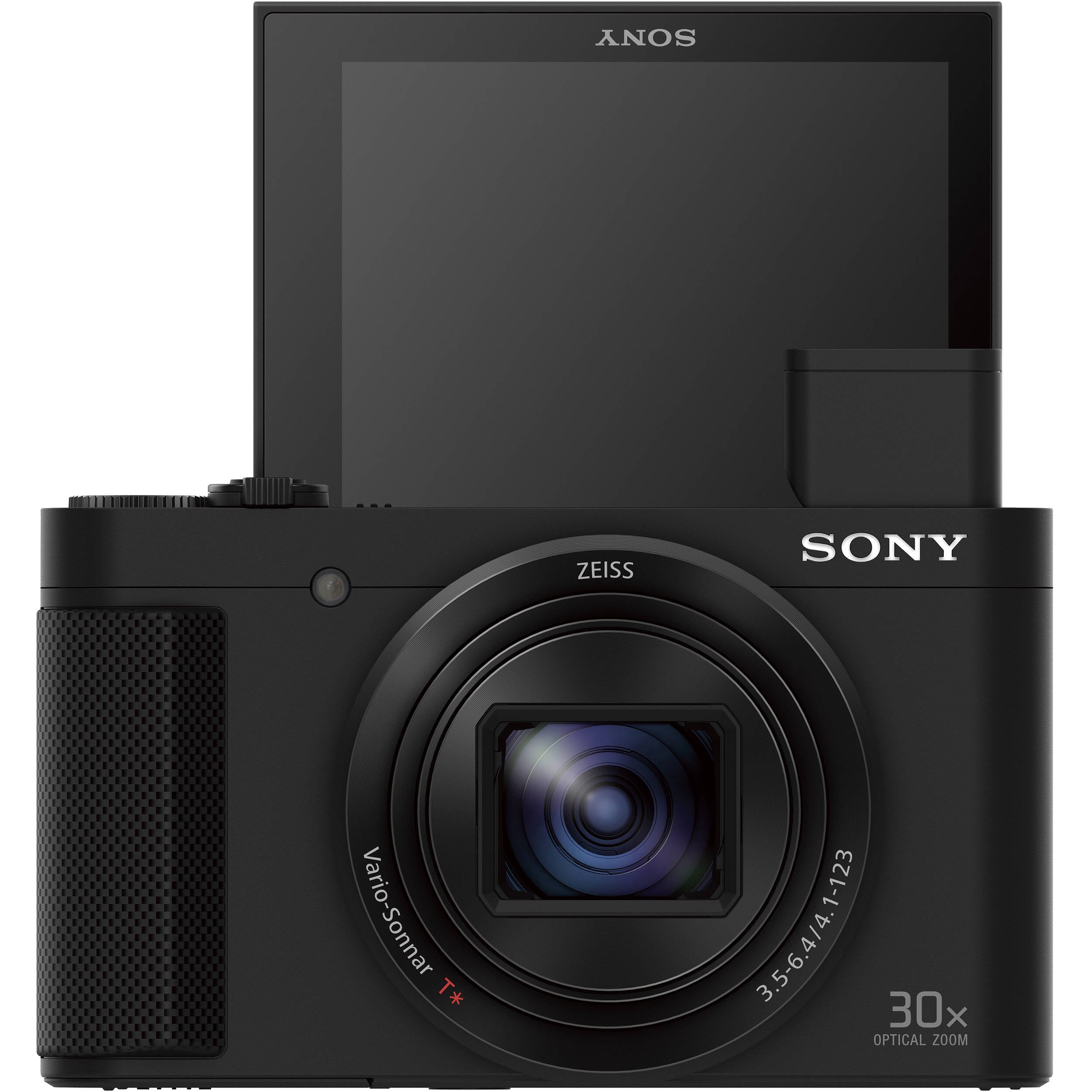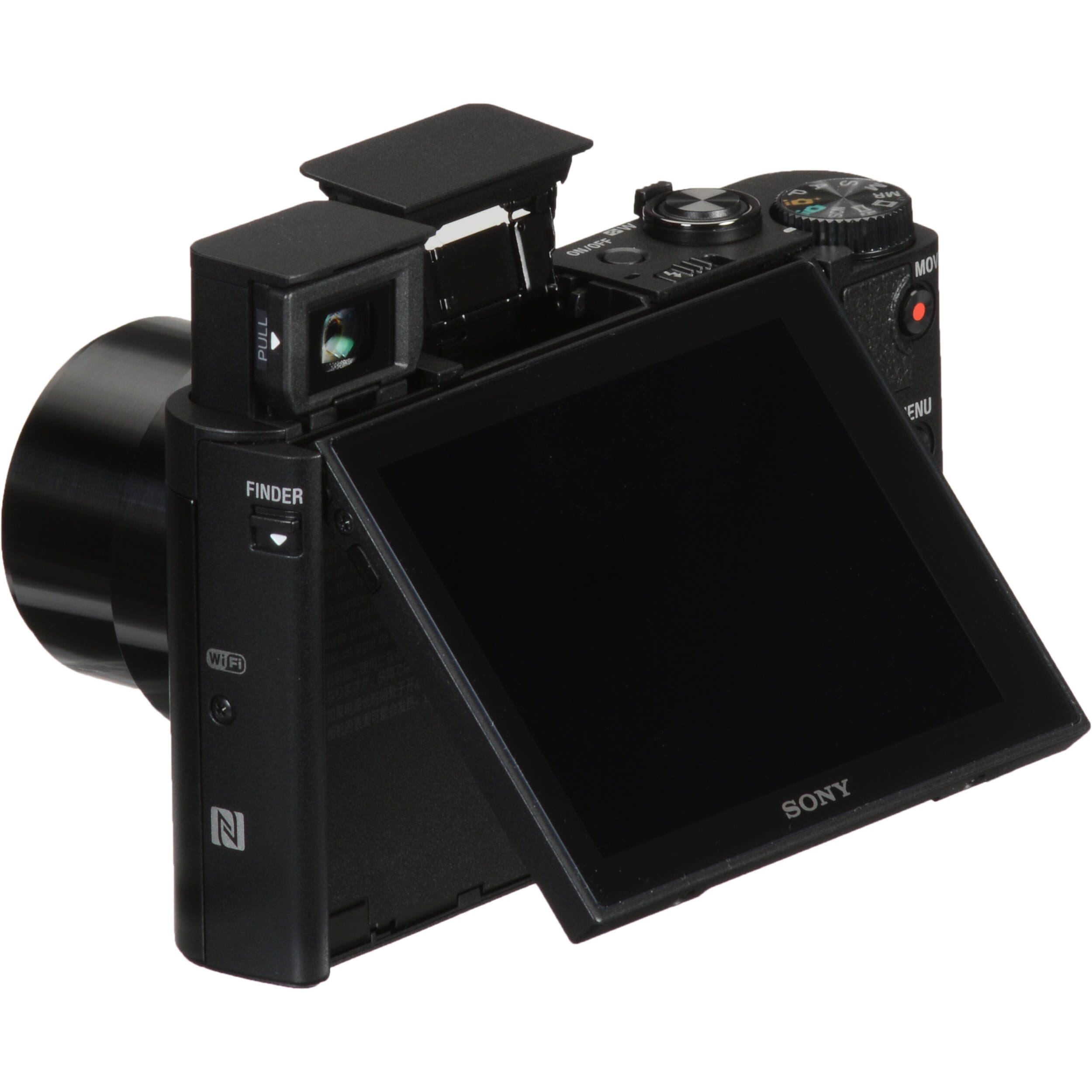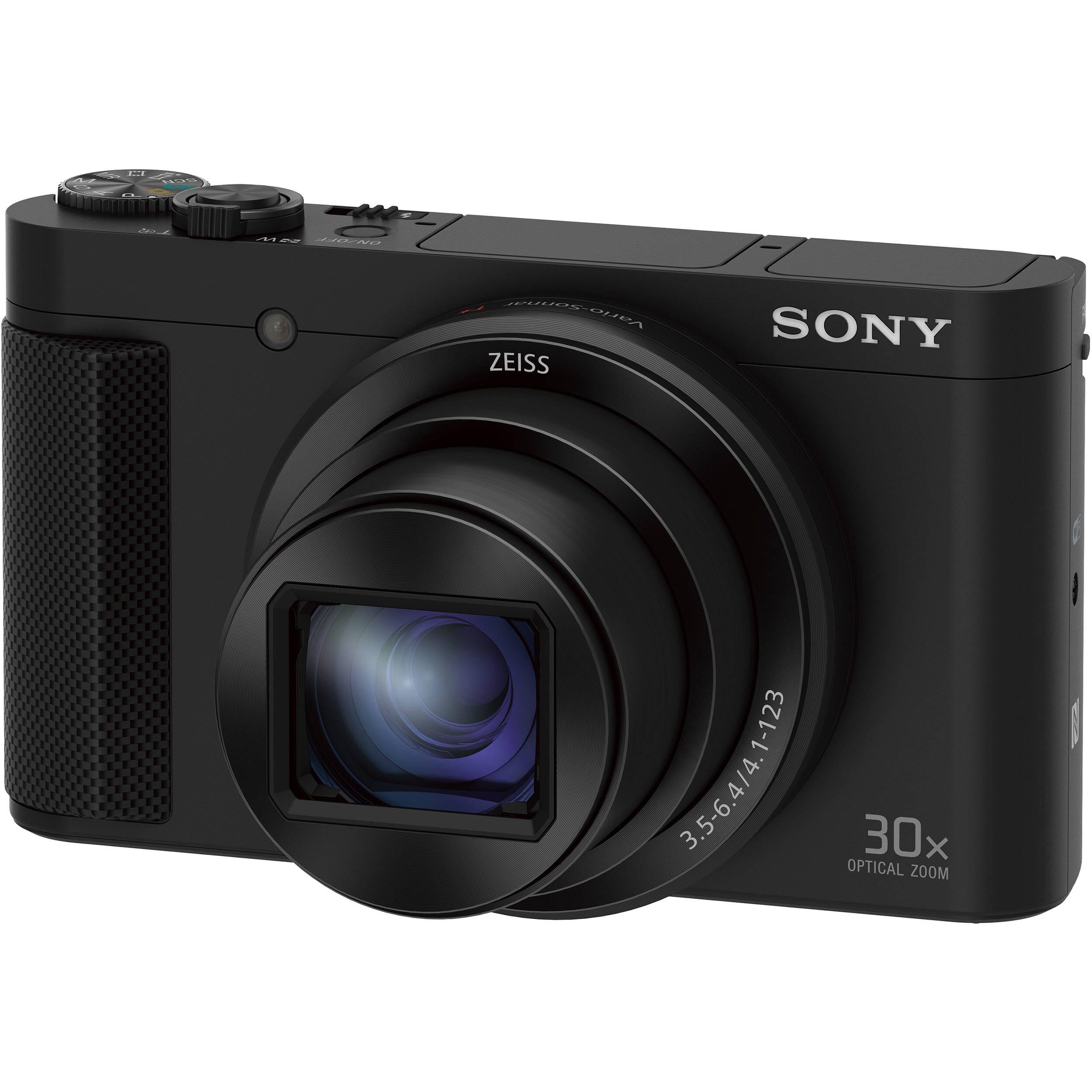 The Sony DSCHX80/B has a simple connectivity to smartphones via Wi-Fi and NFC to allow you transfer images directly to your smartphone and to family members, and even uploading to social media and websites by just one touch.
Besides, it is fitted with selfie-ready multi-angle 3″ Xtra Fine LCD display. Other additional features liked by customers include customizable settings, 5-ais image stabilization greatly reduces blur and many more.
Users like this great camera because of its stunning features. It has all-inclusive characteristics that a user may need and some include:
high zooming ability (attributed to the 50x optical zoom) and
smooth full HD video recording.
In addition, the Sony Cyber-Shot DSC-HX400V is fitted with a new BIONZ X processor and an optical steady-shot function that work simultaneously to ensure quality images with minimal blur and low noise.
Furthermore, the model has a 20.4MP Exmor R CMOS sensor that makes it easy to use in the low light environment. Also, it has an inbuilt Lock-On AF that ensures that the images taken are in focus even when the camera is shaken or when in motion.
Transfer of images to Android devices and subsequent uploading has been made easier because of a simple connectivity to a smartphone through Wi-Fi and NFC.
Moreover, this camera has GPS installed in it that enables a user to track a photographic trip and later view the track and pictures on a plot.
Additional features include:
the motion-shot video traces subject movement,
ability to create cinematic full HD videos,
downloadable camera apps such as Play-Memories Camera App, and
4k quality still images production through HDMI2.
Drawbacks
Few post-capture and in-camera picture effects
cheap plastic feel
We had the Panasonic LUMIX FZ300 in our old list of best. That camera is still quite relevant after 4 years of being launched. But the Panasonic Lumix DMC-ZS100 clearly is the winner if you compare to two spec by spec. That said, it may not be fair to the LUMIX FZ300 because that camera is powered by a smaller 1/2.3" MOS sensor.
Panasonic LUMIX ZS100 4K Digital Camera, 20.1 Megapixel 1-Inch Sensor 30p Video...
POINT-AND-SHOOT CAMERA: Large, 1-inch 20.1-megapixel MOS sensor plus 10X zoom LEICA DC VARIO-ELMARIT lens (25-250mm) and...
EYE-LEVEL ELECTRONIC VIEWFINDER AND LCD DISPLAY: High-resolution 1,166k-dot viewfinder and rear touch-enabled 3-inch LCD...
4K VIDEO CAPTURE: 4K QFHD video recording (3840 x 2160), plus exclusive LUMIX 4K PHOTO and 4K Post Focus with...
LENS-MOUNTED CONTROL RING: Manual lens-mounted control ring brings DSLR-like exposure control to a compact point-and-shoot...
USB CHARGING AND WI-FI CONNECTIVITY: Enjoy travel ready technologies like USB charging and Wi-Fi connectivity to your mobile...
While the Lumix DMC-ZS100 is powered by a 1" high sensitivity MOS sensor. The two cameras have more differences than similarities. Needless to say, larger sensor means more light gathered. Resultantly, less noise. Especially, when shooting in low light situations. Plus, there is the question of bulk.
The Lumix DMC-ZS100 is a compact camera. The dimensions make it the ideal sort of point and shoot camera for travels. Easy to use, is super light, slips right into your pocket and makes wonderful images when you press the shutter.
The LUMIX FZ300, on the other hand fits the definition of a mega-zoom camera. It is still a travel camera though. But it is shaped like a DSLR and has the genes of a compact. Sort of a bridge camera. So, if you don't need the 25-600mm (35mm format equivalent) zoom of the LUMIX FZ300, then the Lumix DMC-ZS100 clearly makes better buying sense.
On the plus side you get the larger sensor and the advantage of a lighter camera. Notwithstanding, we keep the Panasonic LUMIX FZ300 on this list of the best point shoot cameras under 500. Because, one more critical advantage of that camera is it is weather sealed.
The Panasonic Lumix DCZS80 is a point and shoot camera designed around a 20.3 megapixel 1/2.3" MOS sensor. The camera has a zoom lens with a 35mm equivalent zoom lens that gives a 24-720mm equivalent zoom range.
PANASONIC LUMIX ZS80 20.3MP Digital Camera, 30x 24-720mm Travel Zoom Lens, 4K Video,...
LARGE SENSOR – 1/2. 3-inch 20. 3MP MOS high-resolution sensor provides improved low- light performance by significantly...
LEICA DC VARIO-ELMAR LENS - features an impressively sharp 24 millimeter ultra-wide angle 30x telephoto lens (35mm camera...
POWER O. I. S. - Optical Image Stabilizer (O. I. S.) effectively compensates for hand shake to minimize blur during telephoto...
4K VIDEO - QFHD 4K video in 3840x2160 at 30p; Also via 4K PHOTO Mode to capture fleeting photo opportunities at 30 fps in 8MP...
CAMERA BODY VIEWFINDER AND DISPLAY – Large 0. 21-inch (2, 330K-dot equiv.) viewfinder and 3. 0-inch (1040K-dot) 180-degree...
The lens is equipped with 5-axis POWER optical image stabilization. The major features of the camera is UHD / 4K video capability and a 10 fps continuous shooting speed. There is also a 4K photo mode for capturing stills while recording 4K videos. But the two features which stands out are Post Focus and Focus Stacking.
Both these functionalities are made possible because of a combination of focusing technologies used. These are contrast detection focusing as well as intelligent depth from Defocus.
Basically the images are recorded as a 4K video file. Focus is spread across the frame allowing you to choose any specific spot in the frame where you wish to have focus. A still image will be created using that point in focus.
The Sony Cyber-shot DSC-X99 is an upgrade of the Sony Cyber-shot DSC-X90. There are a few revamped functionalities and a few major feature upgrades.
Sony DSC-HX99 Compact Digital 18.2 MP Camera with 24-720 mm Zoom, 4K and Touchpad –...
ZEISS Vario-Sonnar T* 24-720mm High Magnification Zoom and High Image Quality Lens
Stunning 4K video with full pixel readout and no pixel binning
Upgraded BIONZ X image processing engine and newly implemented front-end LSI ensure outstanding image quality
Versatile operability and shooting functions including Eye AF, EVF, Control Ring, Touch Focus/Touch shutter, 180°Tiltable...
The sensor resolution remains the same. So does the image processing engine. The lens remains the same too. The Sony Cyber-shot DSC-X99 has 4K / UHD shooting capabilities with full pixel readout.
Full pixel readout means the sampling size is larger than what is necessary for creating 4K videos. That helps in reducing moiré and false colors which are normally seen on 4K videos created by some cameras.
---
As an Amazon Associate we earn from qualifying purchases. Certain content that appears on PhotoWorkout.com comes from Amazon. This content is provided 'as is' and is subject to change or removal at any time.