The best camera is the one that you have on you – and oftentimes, bringing a full DSLR with interchangeable lenses is not feasible. Likewise, cell phones have significant limitations in their photo capabilities, so what are you to do? Invest in a pocket-sized camera, of course!
Here is our list of the best point and shoot cameras under $500, perfect for anyone seeking a travel-friendly, easy-to-operate snapper.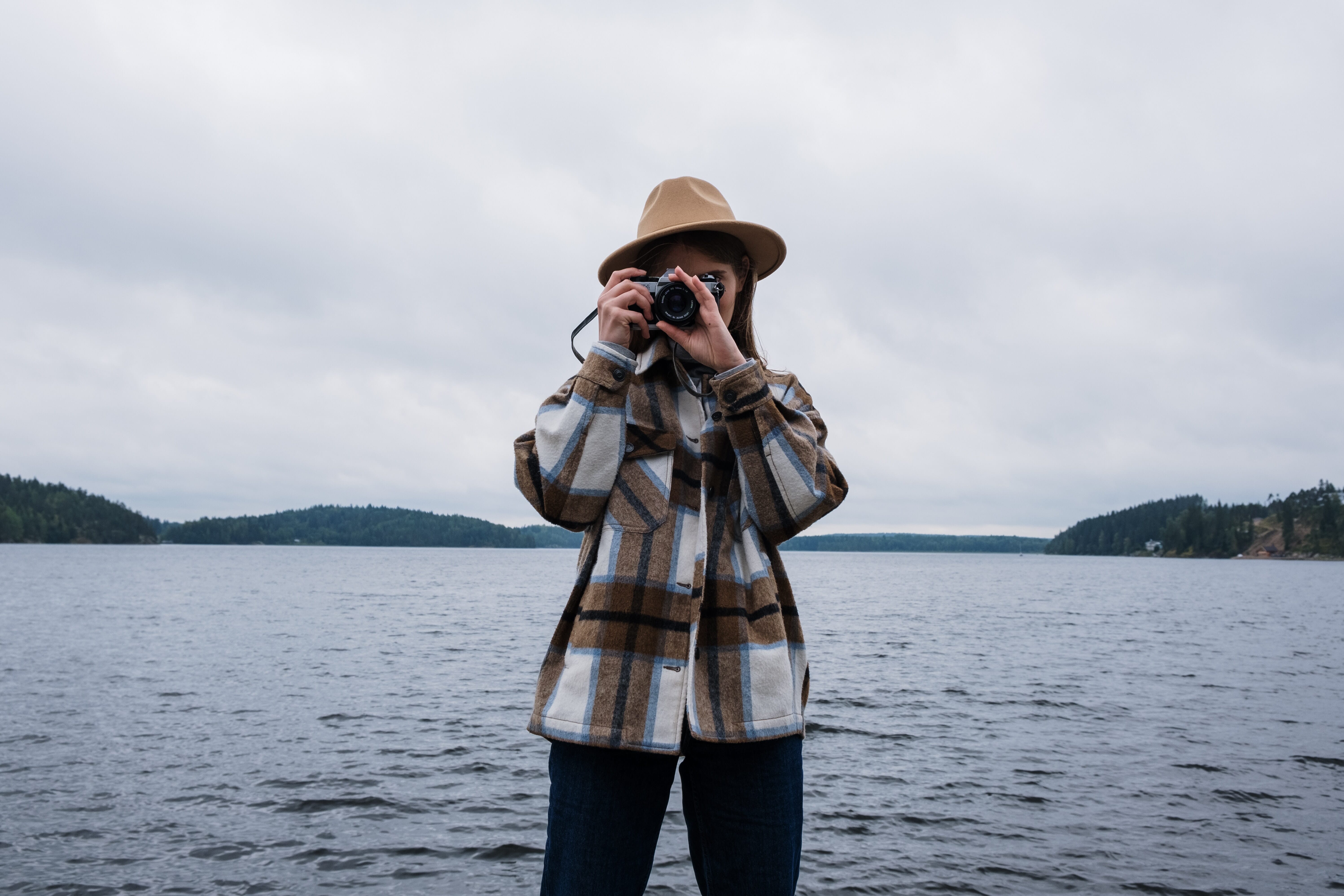 Best Point and Shoot Cameras Under $500: Our Top 6 Picks
1. Panasonic Lumix ZS80
Our Pick
A super-powered camera in a teeny package
This camera is built for vacations, thanks to fast shooting and an incredible zoom!
Built-in Leica 24-720mm lens
20.3-megapixel sensor
Great autofocus system
Built-in image stabilization and other awesome features
Excellent build with a variable LCD screen
Lacking shallow depth of field
Complicated menu and options
The Panasonic Lumix lineup is excellent, and the ZS80 is a powerful little camera. Chock full of professional features, the Panasonic Lumix ZS80 aims to help you capture all of life's most action-rich moments with ease.
Most notable is the addition of the built-in Leica lens. After all, Leica is famous for its superb sharpness and legendary quality. To have a point and shoot camera with a Leica lens is something of a wonder.
The focal length is intended for all of your travel escapades, ranging in from a (wide-angle) 24mm all the way to a (super-telephoto) 720mm! There are limitations to the lens's capabilities, though; for one, you'll find that the aperture stays sat around f/3.3 through f/6.3, depending on the zoom range. This basically means you can't shoot with an ultra-shallow depth of field.
However, this is made up for by a slew of impressive features. At 20.3 megapixels, you'll get lovely image quality and can print at very reasonable sizes. The built-in optical image stabilizer is another fantastic touch, allowing you to capture handheld images in low light.
Autofocus is quite superb, and with up to 10 JPEG frames per second (5 frames per second in RAW format), action is a breeze. There is even a sequence composition mode, in which the camera merges multiple images together for a composite.
On the physical front, the camera has a large touchscreen that can move and tilt and looks quite sleek. Built-in Wi-Fi and Bluetooth help you sync the camera with your mobile device so you can share the images to Instagram or Facebook as quickly as you take them. Unfortunately, the menu and controls can be quite complex and disorganized, but this just takes some getting used to.
2. Sony DSC-HX99
Also Great
Another fantastic option
Comparable to the Panasonic ZS80 above, the extra benefit of this Sony is the eye tracking focus.
Similar in perks to the Panasonic Lumix ZS80
Eye tracking autofocus that is very accurate
The build quality is not as durable as you would expect
Sony is one of the most revolutionary imaging companies to date, becoming quite famous in the photography world for their exceptional mirrorless camera systems. As such, it would be a disservice to not mention Sony's point and shoot cameras on our list! The Sony DSC-HX99 is an excellent choice for those looking to spend under $500 on a great little camera.
The Sony DSC-HX99 is on the higher side of the price point, but features a very impressive build. The camera does have fewer megapixels than some of the others on our list at only 18.2 effective pixels, but that's still going to far supersede your cell phone (which is kind of the point of using a point and shoot camera instead). But, the Zeiss Vario Sonnar built-in 24-720mm f/3.5-6.4 lens makes this another fantastic choice!
Very similar lens to the Panasonic we listed above, the big difference between the two cameras is the incredible autofocus – in true Sony style, the Sony DSC-HX99 has eye focus tracking! A feature typically seen in high-end mirrorless or DSLR cameras, the eye-tracking will lock on to your subject's eyes and use that to hold focus, aiming to have nicely in focus shots every time. This makes the higher price point well worth it, especially since many of the other features are quite similar to the Panasonic (from the tilting LED screen all the way to the 10 frames per second).
The downside is that the build quality is not as durable or professional as you would expect being at the higher end of the price point, but the focus features are difficult to pass up for sure.
3. Olympus Tough TG-6
Best Build
The toughest point and shoot camera on the market
If you're an adventurer, this indestructable camera is the right pick!
Waterproof (up to 50 feet)
Indestructible
Fog resistant
20 frames-per-second action shooting
Only 12 megapixels
Contrast detection autofocus has some glitches
If you're an adventurer who loves to put your camera through the wringer, look no further than the Olympus Tough TG-6!
The Olympus Tough TG-6 is waterproof, dust and dirt proof, and all-around begs for you to take it on your absolute wildest adventures. The Olympus Tough TG-6 is able to dive up to 50 feet underwater and comes with a slew of underwater modes, which is super fun for the divers out there. Designed for the creative explorer, Olympus didn't sacrifice anything when it came to packing this camera full of cool features. It even has an anti-fog system!
With a brilliant 24-100mm f/2 lens, you can capture those creamy shallow depth of field photographs you've always dreamed about!
Action is no problem thanks to an impressive 20 JPEG frames-per-second shooting speed (that's faster than a lot of professional cameras). Even in RAW, you can get a very impressive amount of images by continuously holding down the shutter button. The autofocus is quite nice, but there are bugs associated with contrast-detection autofocus to be aware of.
At only 12 megapixels, the TG-6 features one of the lowest megapixel counts on the list, but for many photographers, the outstanding build quality more than makes up for it.
4. Canon Powershot SX740
A great point and shoot for beginners
The SX740 is excellent for beginners and non-photographers who need a nice camera that won't break the bank.
Amazing 80x optical zoom
Framing assistance for composition
Feature assistant to help the camera's ease of use
20.3 megapixels
Built-in image stabilizer
Autofocus system can use some work
These days, the Canon PowerShot lineup is so famous that some people even refer to point and shoots as PowerShots. As such, having a No products found. is an obvious point and shoot pick.
The awesome part of the SX740 is the 40x optical zoom paired with image stabilization to help you capture crisp and clear images even at maximum zoom! Don't worry about your hands shaking; this little Powershot has you covered. The widest part of the lens sits at 24mm, helping you capture the full scene. And if 40x the zoom isn't enough for you, there is a Zoom Plus mode that extends an extra 40x (for a maximum zoom of 80x).
Speaking of capturing the scene, the Powershot SX740 comes with something called Framing Assist, which helps you achieve the best possible composition (and can even find the subject if you've it somewhere in the frame). This is awesome for families who love photographing their fast-moving pets and children. The Feature Assistant mode is also a built-in tutorial system that explains all of the capabilities of this nifty little camera.
5. Nikon Coolpix B600
Packed full of awesome effects and modes
If you want to be able to edit in-camera, the B600 is the right choice.
Very comparable to the Canon PowerShot
19 different scene modes to choose from
Lots of in-camera post-production effects and features
A direct competitor to the Canon PowerShot, the Nikon Coolpix B600 is an excellent option, as well. The rivalry between the two brands is quite well-known and can get contentious, but it's certainly good for consumers!
Where the Coolpix B600 shines over the PowerShot is in its slew of feature modes – there are 19 different scene modes to help you achieve the look that you're after! You can also enhance photos in-camera by adding a series of fun and creative filters, effects, and edits, no Photoshop required. With its Wi-Fi and Bluetooth capabilities, your smart device can turn into a remote for the Nikon Coolpix B600, helping you use it hands-free with ease.
It is only 16 megapixels, but if you're using the camera solely for social media posts, this should be more than fine!
6. Sony DSC-RX100 III
Best for serious hobbyists
If you're willing to dish out a bit more money for an all-around improvement, this model is an excellent pick.
A very impressive f/1.8 aperture
Great overall size and design
Yes, it's on the higher end of the budget range (slightly over $500 new; under $500 used), but the Sony RX100 III is a stellar camera that packs quite a punch.
When it comes to photography, the wider the aperture, the shallower the depth of field (and the better the low-light capability). To find a point and shoot compact camera that photographs at f/1.8 is nearly impossible, but Sony made it happen with the RX100 III. Your shots will have a stunning shallow depth of field and will look like they were taken with a professional-level DSLR and lens combination.
The ISO sensitivity goes up to 6400, ensuring your low-light images are beautifully illuminated. And the RX100 III is developed to be ultra-light and highly compact for a literally pocket-sized device.
What Is the Best Point and Shoot Camera Under $500 for You?
With all of the choices on our list ranging between $300 and $500, picking the perfect camera depends on what you need. For an excellent all-purpose camera, the ZS80 should meet all of your needs and expectations! The Sony DSC-HX99 is also a great pick, though if you're a casual user who just needs a device to snap some nice photographs, the No products found. has plenty of tutorials and assist modes to help you nail the perfect shot.
---
As an Amazon Associate we earn from qualifying purchases. Certain content that appears on PhotoWorkout.com comes from Amazon. This content is provided 'as is' and is subject to change or removal at any time.