Looking for the best beginner tripods?
Your search ends here.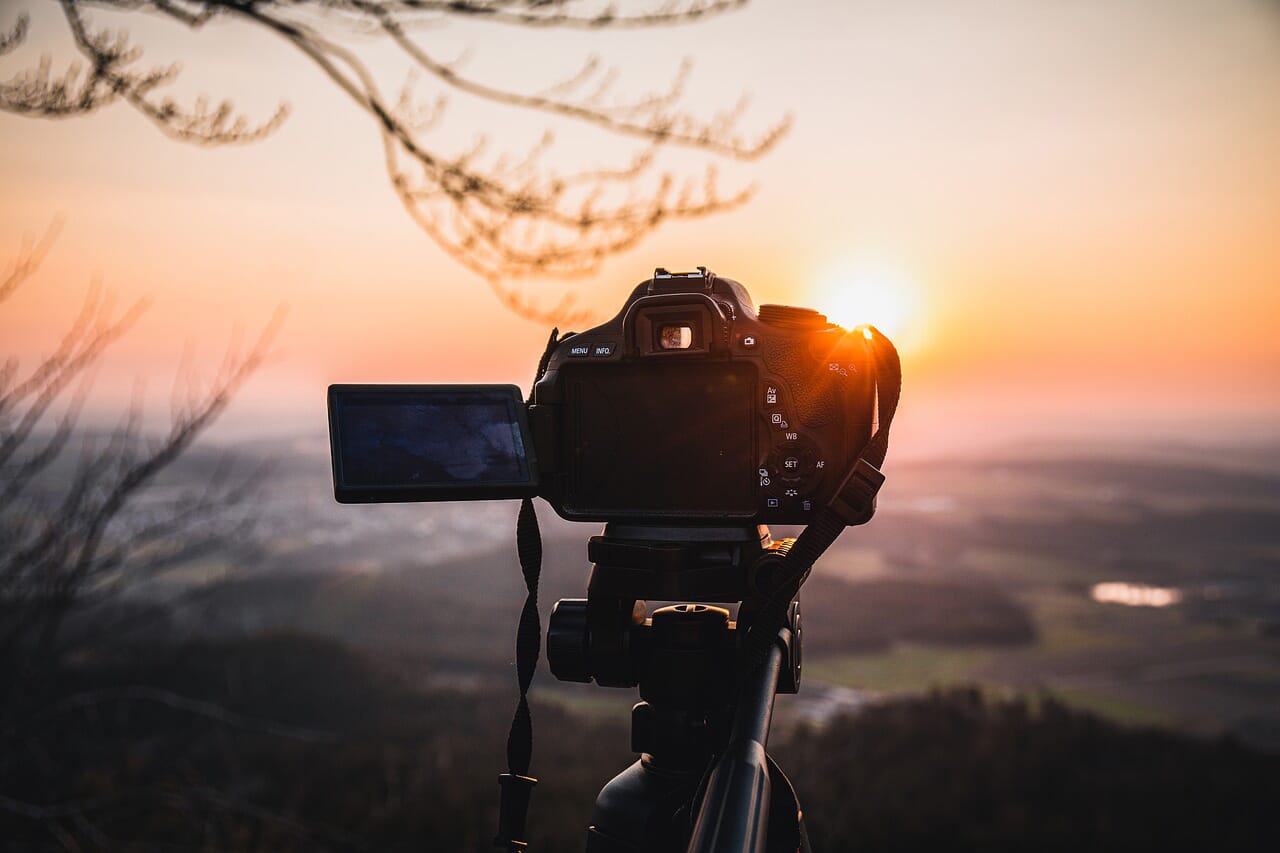 With so many makes and models, the problem is in selecting one that checks all the boxes. Due to different construction quality, material, head systems, and legs, picking the perfect tripod can quickly become overwhelming.
That's why we've put together a list of our favorite beginner tripods in 2022:
Manfrotto Compact Action Tripod
Our Pick
A small but robust tripod
Joby JB01507 Gorillapod 3K
The perfect portable tripod
Neewer 2-in-1 Aluminum Alloy Camera Tripod
A stable tripod or monopod
MACTREM Professional Camera Tripod
A stable tripod for entry-level DSLRs
Neewer 72.4-inch Aluminum Camera Tripod
Ultimate quality and stability from this premium tripod
1. Manfrotto Compact Action Tripod
Our Pick
The best tripod for beginners
This compact Manfrotto tripod is easy to carry and great for traveling with compact or mirrorless cameras.
Made from durable aluminum
Has a quick-release plate to support various devices
Great stability
May not be suitable for larger full-frame DSLRs
The Manfrotto Compact Action Tripod is one of the best beginner tripods and our top pick. It is everything you need from a tripod – compact, lightweight, durable, and flexible. It offers fantastic support and stability without being too heavy and difficult to carry.
The frame and legs are made from high-quality aluminum – this means that it is lightweight but still sturdy. The legs can be adjusted easily in three stages using the simple plastic leg locks. This allows you to adjust the height up to a maximum of 155 cm/61 in.
We also love the design of the tripod head. It has a useful selector that allows you to switch between video or photo mode and thus adjust the angle of the head. It also has a trigger handle that is amazing for positioning the head for photos or panning when recording video. It even features a quick-release tripod mount so you can detach your camera in a few seconds.
2. Joby JB01507 Gorillapod 3K
Budget Choice
The perfect portable tripod
The Joby 3K Gorillapod is incredibly easy to use and a great option for smaller cameras and smartphones.
Fully adjustable tripod legs
A simple and compact design
Works with all Joby accessories
Not as stable as other tripods
Joby specializes in compact tripods that are excellent for beginners. They have a unique style and design with their Gorillapod series of tripods, and the 3K model is a brilliant first-time option. Unlike a traditional tripod, it has fully flexible legs that are made from multiple rotatable ball joints. This means you can wrap the legs around objects and mount your camera in some unique ways.
Despite the flexible legs, the Joby JB01507 GorillaPod is still sturdy and offers great support for mirrorless and compact cameras. Although, you may struggle to support a full-frame DSLR with a large lens. We also like the simple head attachment – it is secured in place by a single locking screw and it can be rotated 360 degrees and used at various angles too.
If you don't want to pay a fortune for a tripod, and want a simple item to use for traveling and outdoor adventures, the Gorillapod 3K is one of the best beginner tripods available.
3. Neewer 2-in-1 Aluminum Alloy Camera Tripod
A stable tripod or monopod
This Neewer tripod doubles as a monopod and is therefore also great for vlogging and taking selfies.
Made from finely crafted aluminum
Has a removable leg to convert to a monopod
Includes a bubble level for precise camera positioning
The pan feature of the head can be stiff
For those looking for something a little larger and sturdier, the Neewer 2-in-1 Aluminum Alloy Camera is a good option. This 71.2 in/180 cm tripod has a durable aluminum frame and head and is great for supporting mirrorless cameras and full-frame models.
The tripod head has a range of features that make it easy and quick to use. This includes a simple release knob that allows you to pan and rotate the tripod head 360 degrees. The head also has a long panning handle so you can easily reposition your camera with a high degree of accuracy.
For height adjustment, the minimum height with the legs retracted is 62 cm/24.4 in. Using the leg adjustment clips, you can extend the three legs to a maximum height of 180 cm/70.9 in. It can also be used as a monopod and the monopod tube can be set at two different heights – 53 cm/20.86 in, or 142 cm/55.90 in. The only downside to this tripod is that it is heavier than some of the other options in this list.
4. MACTREM Professional Camera Tripod
A stable tripod for entry-level DSLRs
This MACTREM product can support cameras up to 33lbs and also has a monopod attachment.
Center column can be flipped upside down for macro shots
Fully rotatable tripod head
Quick to setup with quick-release leg locks
Many not be suitable larger telephoto lenses
The MACTREM Professional Camera
is one of the best beginner tripods due to its simple ball head and sturdy design. It can carry a maximum load of 33 lb/15 kg so it should be able to support even larger full-frame cameras. Despite this, it still weighs just 1.3 lb/589 g and this is mainly due to the aluminum construction.
The legs fold easily, too, and give this tripod a small footprint when fully retracted. In terms of extension, the minimum height is 42 cm/16.53 in with the legs fully retracted, and the maximum height is 162 cm/63.77 in. You can extend the legs in three stages to give greater flexibility.
For stability, the legs have rubber feet and the legs are secured via strong plastic locking clasps. We also like how the ball head can be rotated 360 degrees, and that it has a simple mechanism for adjusting the angle of your camera. Overall, this is a great beginner tripod and it is reasonably priced.
5. Neewer 72.4-inch Aluminum Camera Tripod
Premium Choice
Ultimate quality and stability
This Neewer 72.4-inch tripod is a beast and offers fantastic stability even for larger DSLRs and lenses.
Can support up to 15 kg/33 lb in weight
Has a multi-angle column for different shooting angles
Easily adjustable tripod legs
Not the lightest of tripods to carry
If you want to pay a little more and get a truly robust tripod, the Neewer 72.4-Inch Aluminum Camera is a fantastic choice. This is more expensive than the other models in this list, however, it also offers greater quality and more features.
One of the best features about this tripod is the rotatable center column – it can be positioned at any angle and can operate independently from the tripod legs. This means that for video recording, it is easy to capture sweeping shots and multi-angled panning shots, for example.
The maximum height of this beginner tripod is 184 cm/72.44 in, and when the legs are retracted it is just 65 cm/25.59 in. You can also use this tripod as a monopod which can be great for squeezing into tight spaces.
Take Your Photography to the Next Level with the Best Beginner Tripods
A tripod is one of the first accessories you should look to buy when starting out in photography. Having a tripod allows you to experiment with different photographic techniques such as long exposure photography. We hope you have found this guide on the best beginner tripods useful.
If you want something simple and small, the Joby JB01507 GorillaPod is an excellent choice. Alternatively, if you want a sturdy compact tripod for your mirrorless camera, the Manfrotto Compact Action Tripod is another fantastic model. Finally, if you can afford a little more, why not grab the durable Neewer 72.4-Inch Aluminum Camera?
---
As an Amazon Associate we earn from qualifying purchases. Certain content that appears on PhotoWorkout.com comes from Amazon. This content is provided 'as is' and is subject to change or removal at any time.