Nighttime photography is a challenge for most photographers because this unique shooting situation often comes down to your lens' ability to pick up light. Lots of light. As such, investing in the proper gear that maximizes the ambient light source you may have and brightens your whole frame becomes the key to success. Here is our article on the best lenses for nighttime photography, helping you illuminate the darkest of conditions!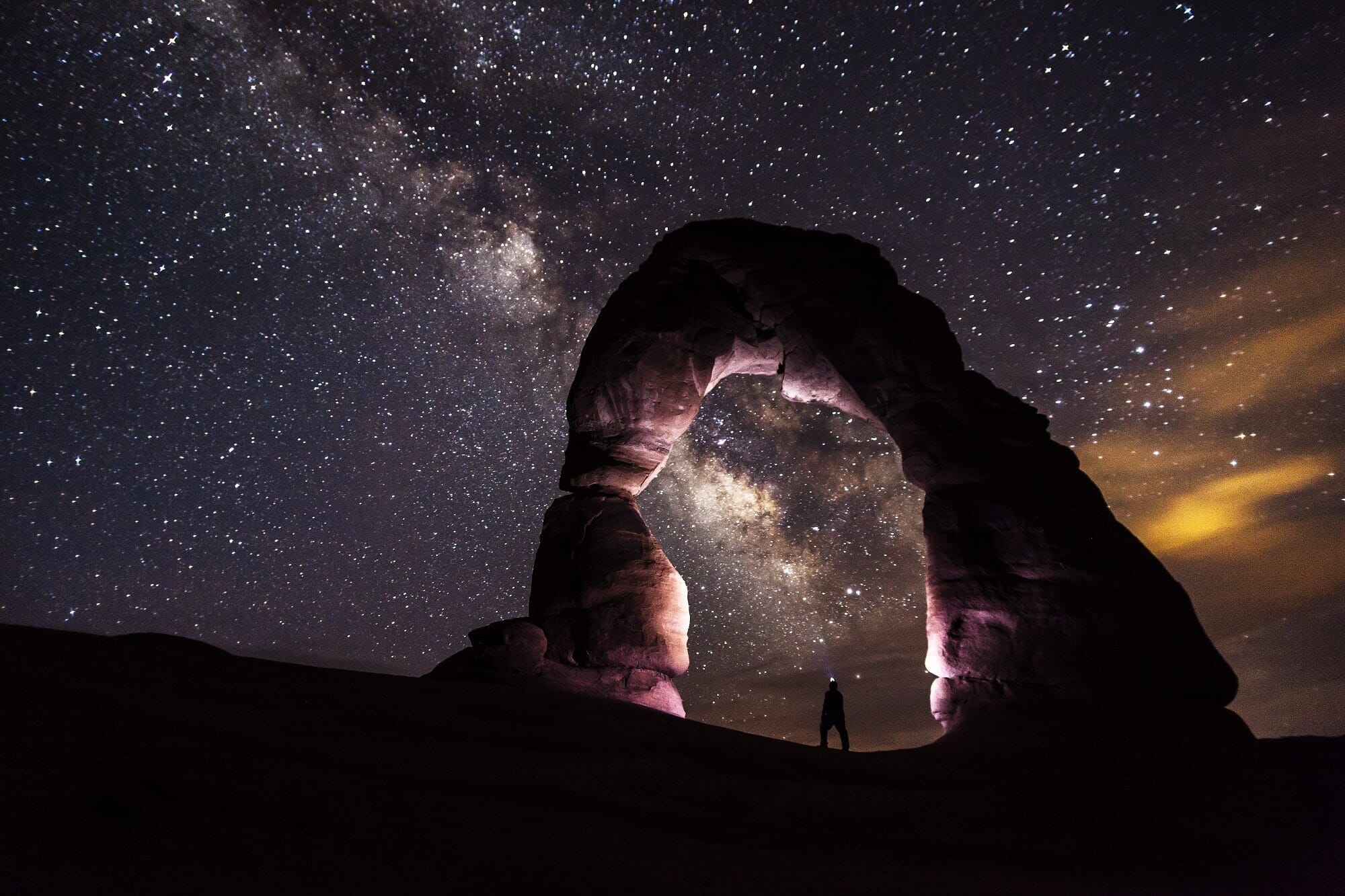 Best Lenses for Nighttime Photography:
When you buy through links on our site, we may earn a commission at no cost to you. We evaluate products independently. Commissions do not affect our evaluations.
The Lowdown on Nighttime Photography
Before we dive into our list, there are some things you should know when deciding upon which lens(es) to invest in. Nighttime photography can come out in a variety of forms, whether it be evening portraits, astrophotography, cityscapes, and more.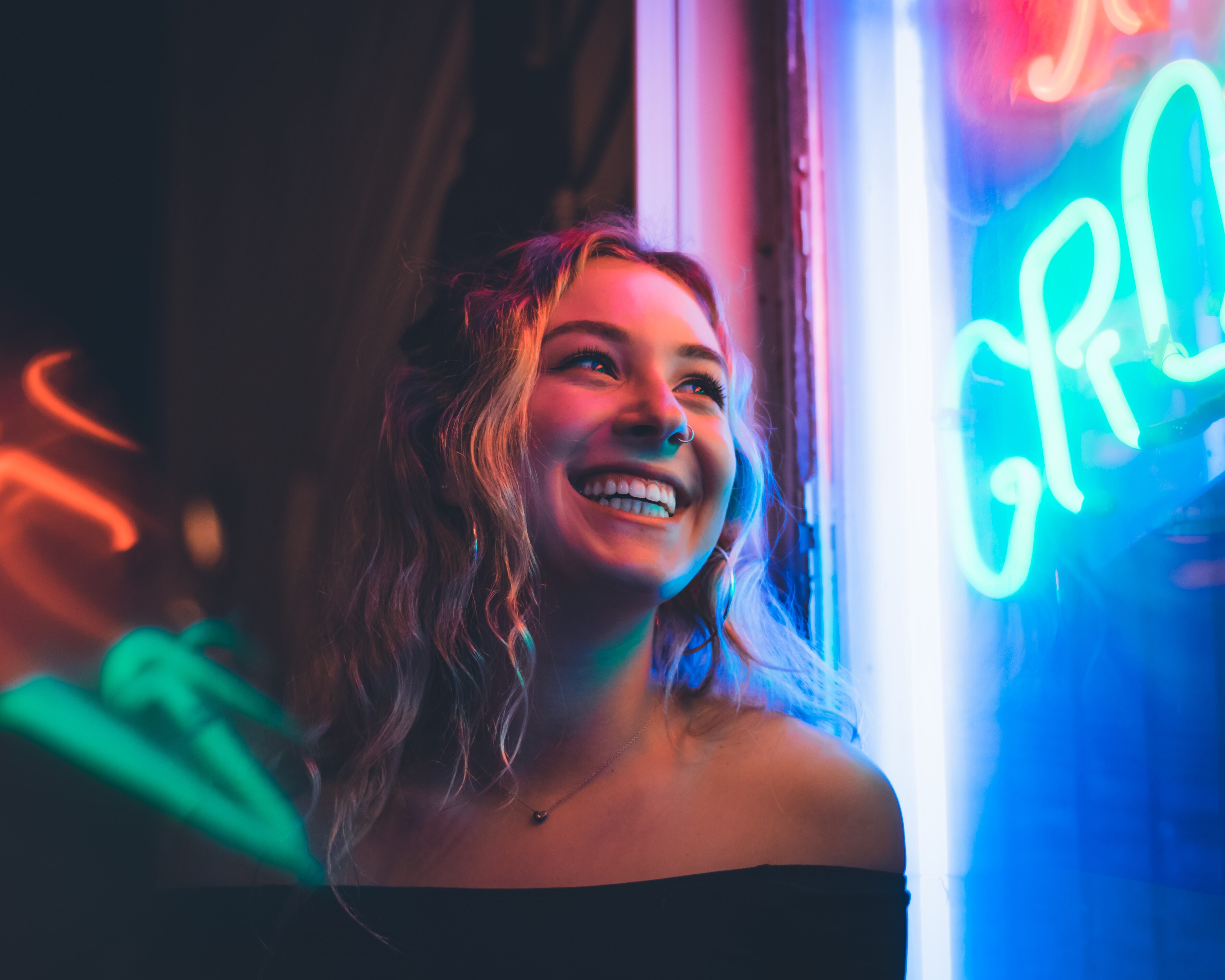 Generally speaking, you need a fast lens for any low-light condition. What do we mean by 'fast'? Fast refers to the lens' aperture. The wider the aperture, the more light comes in towards the sensor, the 'faster' you are able to achieve a lighter exposure. Ideally, nighttime photography requires lenses that are a minimum width of f/2.8, with anything wider than that being even better. Aperture ranges for nighttime photography are best kept at f/1.2, f/1.4, f/1.8, f/2.0, and f/2.8. Just remember that the wider the aperture, the shallower the depth of field.
Prime lenses (or lenses that do not zoom) come with wide apertures. Because they don't zoom in or out, manufacturers concentrate on the optical quality of the lens. Lenses such as the 50mm, the 35mm, and the 24mm are prime candidates for great image quality even in low-light conditions.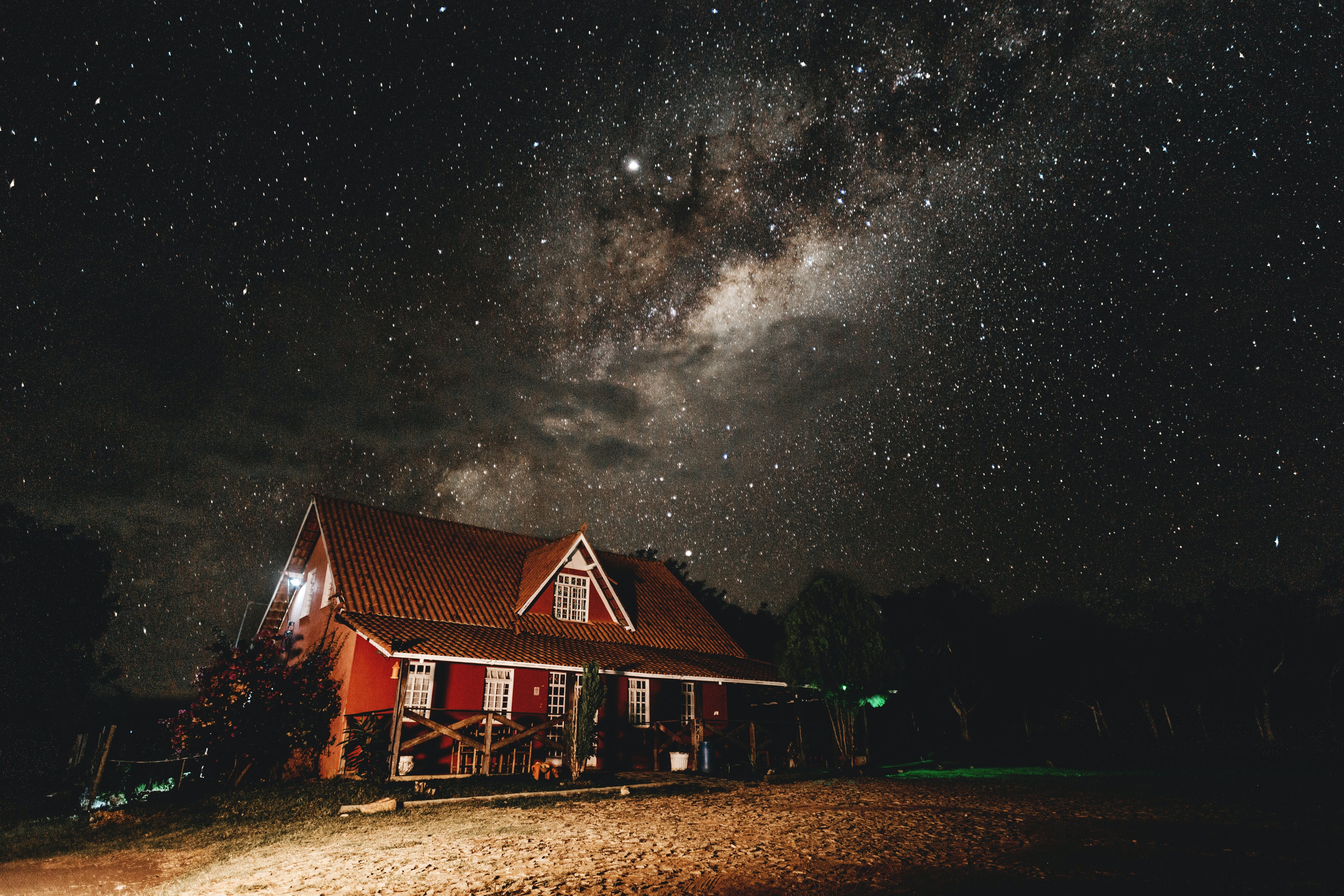 However, there are certain aspects that you have to keep in mind. At super-wide apertures, most lenses tend to suffer from chromatic aberrations and coma. Coma is an effect that you would find in nighttime photography with small pointy light sources in the image. The light sources will appear distorted. This is typically seen in Milky Way or constellation photos, as well as cityscape photos, shot at night.
Chromatic aberration is a lens deficiency and one that results in the different waves of light getting focused at different distances leading to an effect known as 'color fringing.' You would find the edges of your image having a lot of purple fringing.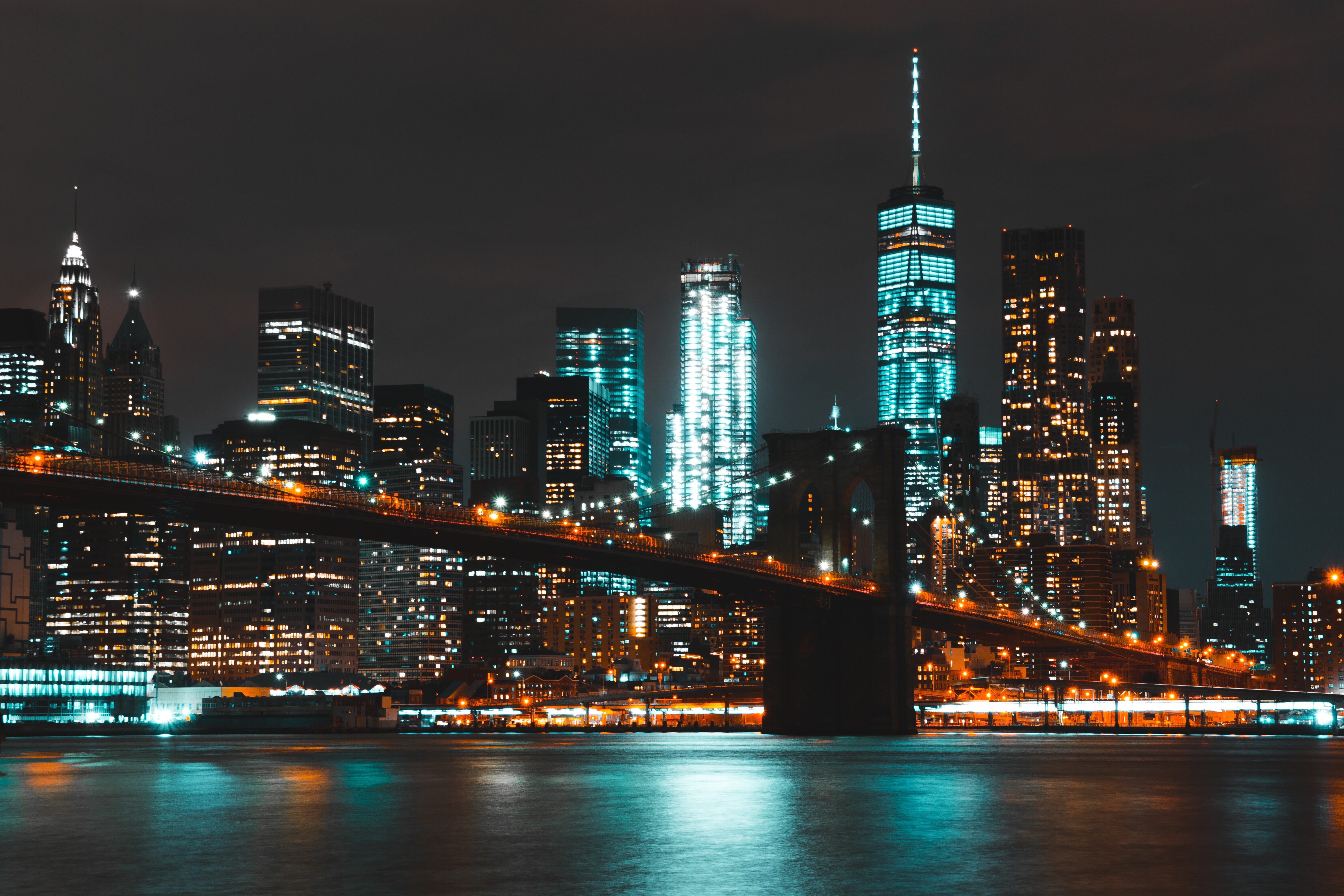 Thus, it is imperative that when you go about choosing the best lenses for nighttime photography, you must look at its specifications and reviews to determine whether it has any serious issues. Specifically, look for chromatic aberrations or coma-related issues.
Image stabilization is another feature you'd like to pay attention to in your lens. Image stabilization refers to any mechanism within the lens intended to, well, stabilize. This system allows you to actually shoot at slightly slower shutter speeds than you would expect to and still get pretty clear images, letting your exposure settings reach optimal brightness much easier.
Now, on to the list you've been eager to read!
1. Canon EF 50mm f/1.8 STM
Best Budget
Cheap but hardy
If budget is big on your mind, this one achieves great results for not very much!
Pros
Great price
Small and lightweight
Wide aperture with an easy-to-use focal length
Cons
Cheap construction makes for a not very durable lens
Slow focusing speed
This Canon option is a 50mm prime lens (also known as standard prime) designed for full-frame Canon systems. The 50mm is a standard focal length that is closest to the human eye, which makes it easy to use this lens as you won't have to account for any sort of distortion!
The lens has a maximum aperture of f/1.8 and is powered by Canon's STM (Stepping Motor Technology). Stepping motor technology is a slower than usual auto-focusing mechanism, but the use of this technology is geared toward movie shooting where smoother auto-focus locks are needed.
The feature of importance, however, and what we need, is the wide aperture. The 50mm's wide f/1.8 aperture collects a lot of light. It is almost one stop faster than traditional kit lenses and nearly a stop and a half faster than cheaper zoom lenses.
Doubling the aperture also means doubling the amount of light that is collected. In low light, that essentially means you don't have to drag the shutter speed beyond the threshold that creates image blur.
The lens comes with an array of coating that takes off glares and flares, in typical Canon standard. At only $125 (give or take), this is one of the best budget lenses you can buy.
2. Nikon AF Nikkor 50mm f/1.8D
A budget option for Nikon users
Similar to the Canon option above, this lens is a budget favorite for Nikons.
Pros
All of the same perks of the Canon f/1.8 STM lens above
Great glass coating to reduce flares and glares
Excellent price
Cons
Cheaply constructed
Not compatible with all Nikon cameras, some relinquish this to manual focus only
The Nikon AF Nikkor 50mm f/1.8 F-mount lens is an all-time favorite among Nikonians. This is a 50mm prime lens with a maximum wide aperture of f/1.8. The lens comes with a manual focus ring and an aperture ring and a focus distance indicator.
Super Integrated Coating on the lens takes care of flares and ghosting. The manual focusing ring on the 50mm along with the physical ring that controls aperture gives it versatility.
This is one of those rare lenses you can reverse mount using a lens reversal adapter ring and still be able to change apertures. This allows you to use it for macro photography as well.
But for the purpose of shooting nighttime photography, its wide f/1.8 aperture is the feature that would come in handy.
3. Canon EF 24-70mm f/2.8L II USM
Best Zoom
A perfect walkaround lens
If you need versatility with a zoom, this walk around focal length is the greatest gift.
Pros
Excellent focal range from 24mm all the way to 70mm
Consistent f/2.8 aperture throughout its zoom range
Solid, durable build with great lens coating to reduce chromatic aberration
Cons
Expensive
Can be bulky and heavy
The Canon EF 24-70mm f/2.8L II USM is one of the best lenses for shooting general purpose photography. The greatest advantage of this is the fast f/2.8 aperture and the fantastic build quality. Often referred to as the "walk-around lens;" this focal range covers everything you could possibly want to shoot – from landscapes to tight portraits.
f/2.8 is a stop slower than the f/1.8 lenses that we detailed at the start of this article. But the Canon 24-70mm f/2.8L II comes with an array of features that makes it a great lens to shoot with in low-light conditions.
The lens features Ultra-low dispersion, Super UD, and aspherical elements. These ensure that the lens does not suffer too much from distortion and chromatic aberrations. This is something extremely important for lenses that have a wide-open aperture.
Additionally, the lens has lens coatings that can suppress ghosting. This lens is ideal for outdoor work, capturing portraits and street shots, as well as landscapes in almost any lighting conditions. A fluorine coating ensures that the lens can repel smears and the general build quality ensures that the lens is not affected by the elements.
A version of this lens, the Canon RF 24-70mm f/2.8L IS USM, is available for Canon's mirrorless systems.
4. Sigma 85mm f/1.4 DG HSM Art Lens
A perfect nighttime portrait lens
This focal length is excellent for portraits, the wide aperture makes it ideal for low light.
Pros
Great focal length for portraits and a nice wide aperture
Available in all different camera mounts
Sharp, durable, great color rendition
Compact in length and stature
Cons
Expensive
Heavier than some comparable models
Sigma's Art lenses are notoriously sharp and exceedingly durable, and the Sigma 85mm f/1.4 DG HSM Art Lens is no exception to this rule. The 85mm focal length is widely considered the best lens for portrait photography. This lens works great both in abundant light conditions and low light.
Thanks to the wide-open aperture of the lens it is possible to shoot clear images in really low light without having to push the ISO or slow the shutter speed.
This lens is designed for full-frame cameras and offers a maximum aperture of f/1.4. This is what ensures that the lens captures enough light even in low-light situations in order to produce a well-exposed image.
The construction of this lens includes two Super-Low Dispersion elements and one aspherical element. This takes care of spherical aberration and other aberrations. Apart from that, the lens has a Super Multi-Layer Coating that helps suppress ghosting and flares. Resultantly, the images produced are high in contrast and richer in color.
A version of this lens, the Sigma 85mm f/1.4 DG DN Art, is also available for mirrorless systems.
5. Sigma 35mm f/1.2 DG DN Art Lens
Best Prime
Widest aperture you can find
Boasting the widest aperture possible for an autofocus lens, this one is a beast!
Pros
Incredible f/1.2 aperture with autofocus
No optic distortion at 35mm
Exquisitely fast autofocus
Very durable construction
Cons
Expensive
Large for a 35mm
Exclusively for mirrorless
The Sigma 35mm f/1.2 DG DN Art Lens is one amazing piece of glass. It produces fantastic results with its maximum aperture of f/1.2, which is the widest an autofocusing lens can go.
The lens has a floating mechanism which means close-up focusing as well as focusing throughout the rest of the focusing range is going to be a breeze.
The lens comes with four Super-Low Dispersion glass elements and one 'F' Low Dispersion Element also known as FLD element. This element performs nearly the same as a fluorite coating. Additionally, there are two aspherical elements. Together, these elements ensure that the lens does not suffer that much from chromatic aberration and distortion. On top of it, the lens has a Super-Multi-Layer coating. This suppresses flares and ghosting and creates a sharper and more saturated image.
This lens is exclusive to mirrorless systems, but the Sigma 35mm f/1.4 DG HSM Art lens is available for DSLR cameras.
6. Nikon AF-S NIKKOR 14-24mm f/2.8G
The quiest of them all!
If silence if what you're looking for, you've found it with this Nikon lens.
Pros
Quietest motor around
Great wide angle focal range
Lack of ghosting, chromatic aberration, and flares
Consistent aperture throughout the zoom range
Cons
Expensive
Only an f/2.8 aperture
The Nikon AF-S NIKKOR 14-24mm f/2.8G may only have a maximum aperture of f/2.8, but what it lacks in aperture it makes up for in a completely silent motor! So if you're looking to capture street photography or nighttime wildlife, this is perfect! The wide-angle aspect allows you to capture the entire landscape or night sky, ensuring it's a significant part of the image.
The construction of the lens includes an aspherical extra-low dispersion element, up to three aspherical elements, and two extra-low dispersion elements. Additionally, there is a high refractive index element. All of these help in suppressing chromatic aberrations and other distortions.
Lens flare and ghosting are other reasons your images will lack contrast and richness of color. To suppress these issues, the lens has a Nano Crystal coating along with Super Integrated Coating. Plus the application of a fluorine coating ensures that the front element of your lens isn't a dust and dirt magnet.
The best feature of this lens is the constant maximum aperture of f/2.8 across its focal range. This is a critical advantage when shooting in low-light situations. With normal zoom lenses, as you rock back and forth the zoom, the lens' maximum aperture tends to shoot up or drop. But not with this lens! With this model, you can maintain consistency across all your images.
7. Rokinon 24mm F1.4 ED
Manual focus, but still mighty
This lens may require your manual effort, but the sharpness well makes up for that
Pros
Great price
Sharp and crisp with a durable build
Specially built to make manual focus easier
Cons
Manual focus only
Rokinon is another third-party lens brand like Sigma that produces great optics for a variety of camera models. The Rokinon 24mm F1.4 ED is an excellent lens at a very affordable price point for the exceptional optical quality it is capable of producing.
Although this lens is manual focus, a lot of nighttime photography does end up being in manual focusing mode if your camera isn't able to keep up with focusing on a subject. What makes this lens stand out tremendously is its ultra-wide f/1.4 aperture, letting in a ton of light. The 24mm focal length is great for a variety of subjects, but be mindful of optic distortion on living subjects standing too close to the lens element.
Because this lens is manual focus, it's actually fully designed to make achieving tack-sharp focus very easy! The focus ring is buttery smooth and very tactile, which allows for super-smooth handling when nailing your focus!
Add on the multi-layer lens glass coating and you can kiss flares and ghosting goodbye.
8. Sony FE 14mm f/1.8 GM Lens
G-Master made famous
The G-Master series from sony is well regarded for its quality, with this lens being one of its more popular options
Pros
Excellent quality build with an ergonomic design
Edge to edge sharpness
Minimal to no chromatic aberration
Cons
Expensive
On the heavier side
Last, but certainly not least, on our list is the Sony FE 14mm f/1.8 GM Lens! If you have a Sony mirrorless camera, the G-Master is your best friend. Sony's GM line is the highest-end lens you can buy from the brand itself, and the beloved Sony FE 14mm f/1.8 GM Lens is one such optic in the lineup.
With a wide focal length, this lens is pretty nifty for astrophotography, paired with the great f/1.8 aperture! Sharpness is second nature to this GM lens as it features edge-to-edge sharpness, which means that the stars you capture on the corners of the frame will be just as sharp as those that appear in the middle of the image.
Good chromatic aberration control helps keep the neon fringing from appearing in the contrasted parts of your image. The ergonomic lens design also makes this one quite comfortable in your hand.
Which Lenses for Nighttime Photography Are Right for You?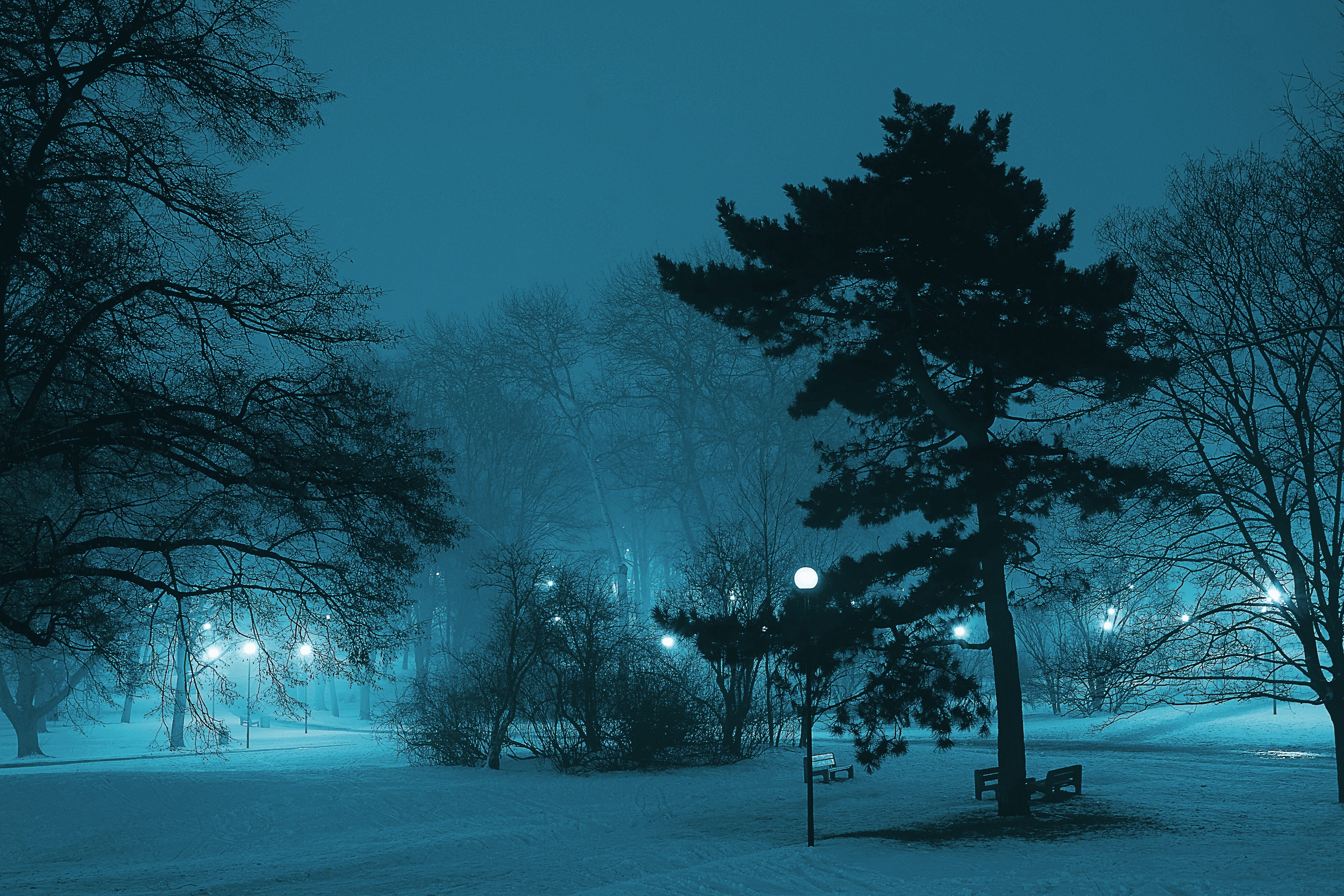 With so many great choices out there, what should you invest in? Well, if camera brand and mount are out of the question, these are our favorites!
For those that favor primes and extremely wide apertures, you cannot find fault with the Sigma 35mm f/1.2 DG DN Art Lens! Photographers looking for more versatility will greatly enjoy the walkaround Canon EF 24-70mm f/2.8L II USM. Budget users will enjoy the easy-to-acquire and just as easy to use Canon EF f/1.8 STM!
---
Disclosure/Disclaimer: As an Amazon Associate, we earn from qualifying purchases. Certain content was provided "as is" from Amazon and is subject to change or removal at any time.