Do you want to know the best Tamron lenses out there?
Don't worry.
Because in this article, I'm going to share with you the 10 best Tamron lenses in 2021. Lenses that you'll want to check out–because they're just that good!


Now, Tamron has something for everyone: portrait photographers, macro photographers, landscape photographers, and more. I've made sure that all these genres on the list. So no matter your favorite genre of photography, you'll find a lens on this list that will suit your needs.
Are you ready to discover some amazing Tamron lenses?
Let's get started.
The 10 Best Tamron Lenses in 2021
Now it's time to reveal the absolute best Tamron lenses you can buy in 2021.
This list includes lenses for any budget and for any style of photography.
Starting with:
The Tamron 24-70mm is no lightweight, in any sense of the word.
First, build-quality is impressive; when you use this lens, you feel like you're holding a rock-solid piece of equipment.
Unfortunately, this build-quality comes with a price: the Tamron 24-70mm is heavy. It's pretty big, too, so don't expect this to become a walkaround lens.
Handling is good. You can use the manual focus ring without any trouble, and the lens's vibration compensation lets you handhold down to ultra-slow shutter speeds (such as 1/25s). This makes low-light photography easier than ever, and will appeal to photographers who often shoot in difficult lighting situations.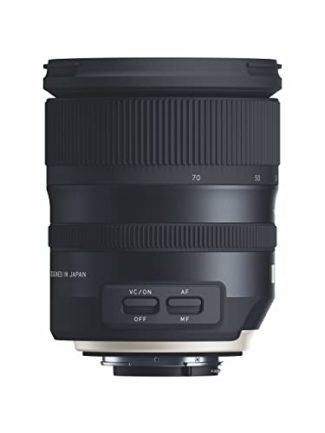 The 24-70mm focal length is ideal for landscape photographers who prefer a slightly tighter field of view, as well as portrait photographers, architectural photographers, and street photographers. However, the weight and size of this lens make it less viable for street photography, which often involves lots of walking and unobtrusive shooting.

Autofocus performance on the Tamron 24-70mm is fantastic. The lens is fast and quiet, something which portrait photographers and event photographers will appreciate. Note that the f/2.8 maximum aperture allows for even better low-light photography.
Related Post: Best All-Rounder Zoom Lenses for Your DSLR
Finally, image quality is where this lens really shines. The Tamron is tack-sharp in the center of the frame, and remains sharp toward the corners.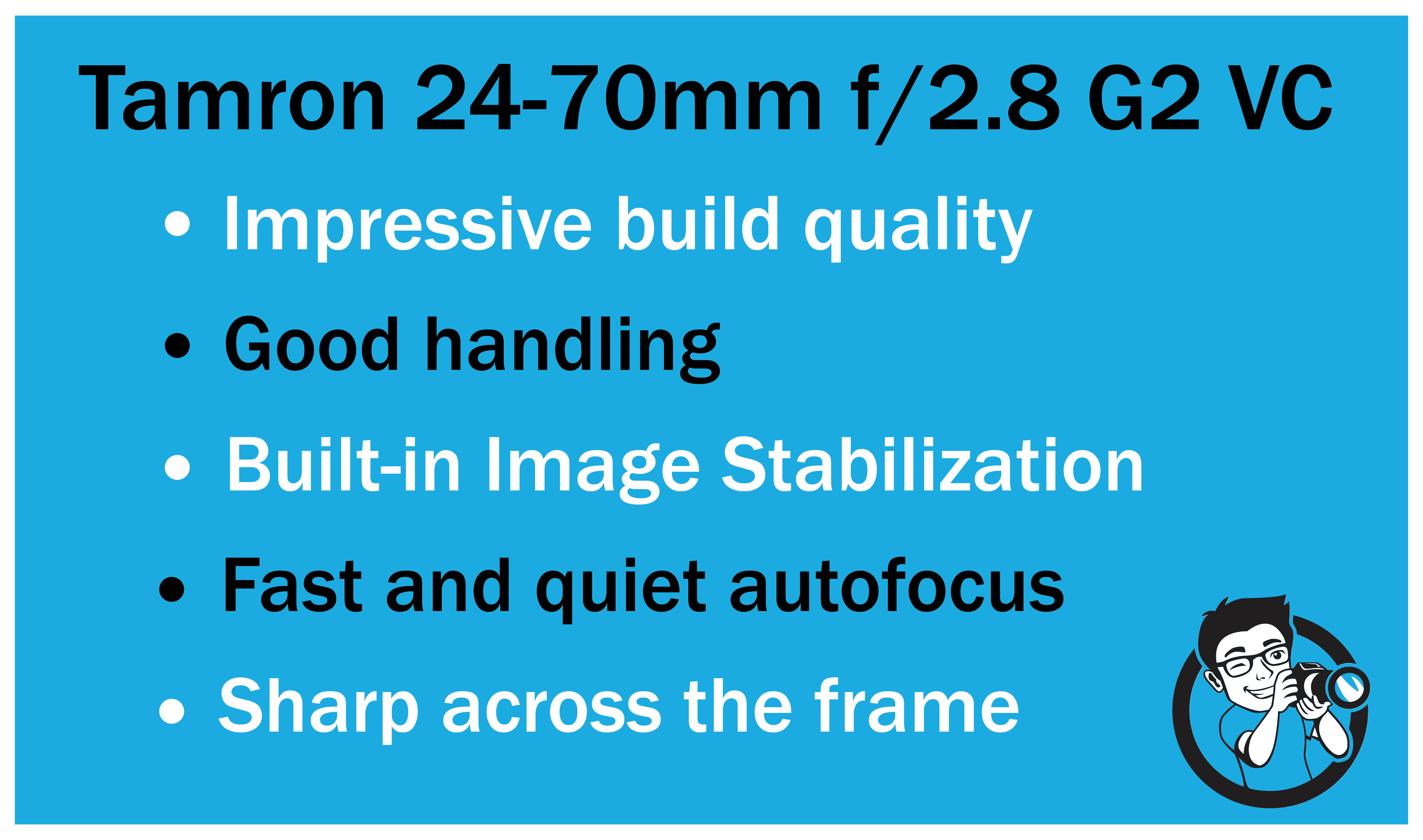 In other words:
If you can get past the weight, you're going to love the images this lens produces.
Tamron 24-70mm F/2.8 G2 Di VC USD G2 Zoom Lens for Nikon Mount
Eband coating provides superior anti-reflection Properties, and Reduces flare and ghosting
High performance MPU for AF dramatically improves autofocusing accuracy and speed
Dedicated MPU delivers the highest image stabilization in class at 5 CIPA-rated stops
New VC auto detect mode 2 for panning and focal length is 24-70mm. Minimum Focus Distance-0.38m (15 inch)
Fluorine coating and moisture-resistant construction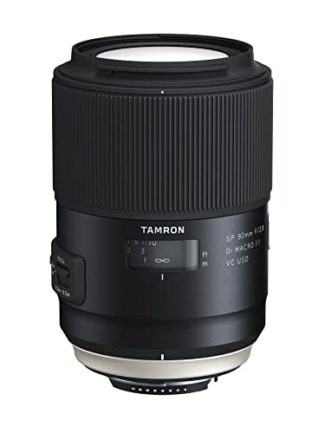 Tamron has created a series of 90mm macro lenses, each one arguably better than the last. The Tamron 90mm f/2.8 VC is the latest and, without a doubt, the greatest.
For macro shooters, especially those who are looking for professional-quality optics, the Tamron 90mm is an excellent choice. It offers all the basic macro functions, such as a 1:1 focusing, a nice manual focus ring, and a telephoto focal length. And while the price isn't exactly low, it's decent for such a powerful lens.


Let's take a look at some of the features that make this lens amazing:
First, image quality is superb. Tamron lens reviews all agree: The Tamron 90mm macro displays center sharpness throughout its aperture range, and manages to maintain sharpness even at the corners of the frame. Chromatic aberration is well-controlled, which indicates how far Tamron has come in its macro series–the first 90mm macro's main weakness is CA at wide apertures.
The f/2.8 aperture combined with the excellent vibration compensation means that you can shoot this lens in low-light conditions without too much trouble, though macro shooters should beware: the closer you get to your subject, the more light you lose. The fast aperture also makes this lens a good backup portrait option, or even a decent choice for wedding shooters, especially if you're looking to shoot a mix of telephoto and detail shots.
Build-quality is quite strong. The lens feels quite solid to the touch, and while it's a fairly bulky piece of kit, that shouldn't be a big deal to a macro shooter. The Tamron 90mm also includes some nice weather sealing for those who like to photograph in more difficult conditions.
Macro lenses aren't known for their autofocus abilities, which makes this Tamron unique: Focusing is impressively fast, which is an added bonus for macro shooters who shoot quick moving subjects (e.g., insects).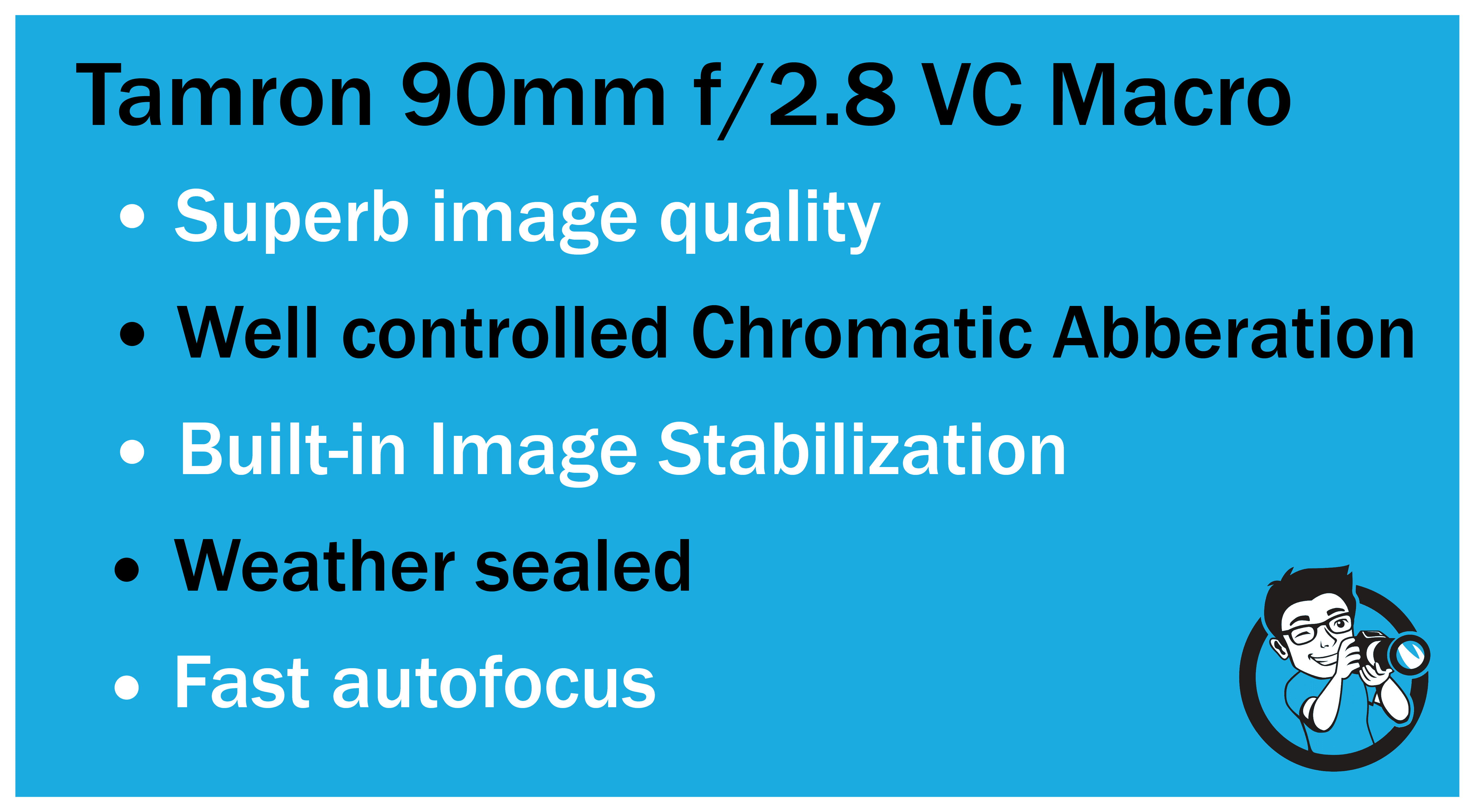 Here's the bottom line:
The Tamron 90mm f/2.8 macro is an amazing lens, one that's bound to satisfy macro photographers for years to come. If you want amazing images for a decent price, the Tamron 90mm is the way to go.
Tamron AFF017N700 SP 90mm F/2.8 Di VC USD 1:1 Macro for Nikon Cameras (Black)
Moisture-Proof and Dust-Resistant Construction
Durable Fluorine Coating on the front element repels water and fingerprints
Advanced coating technology reduces flare and ghosting ; Camera Mount Type Nikon F
Circular aperture to achieve beautiful, rounded blur effects bokeh ; Format Compatibility Nikon FX/35mm Film, Nikon DX
VC enhanced with shift compensation ; Focal Length 90mm ; Aperture Maximum: f/2.8, Minimum: f/32
Related Post: Macro Photography Lighting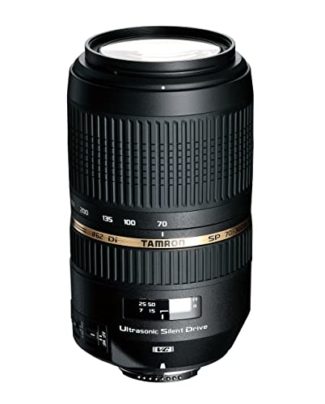 The Tamron 70-300mm f/4-5.6 VC isn't a professional-quality lens, but it's still a fantastic option for the price–especially for hobbyists looking to round out their gear bag.
The Tamron 70-300mm lens reaches from standard to telephoto focal lengths. This makes the 70-300mm a good option for a slew of photographers: nature photographers looking for their first wildlife lens, travel photographers wanting to have a longer walkaround option, and portrait photographers hoping to get some tighter headshots.


Build quality is good–the lens feels solid, even if it's not quite as durable as some of its more expensive competitors. Handling is decent, though the lens is both a hefty weight and size.
Unfortunately, the 70-300mm struggles when it comes to autofocus. Focusing is slow, so you'll struggle if you're hoping to photograph action sports or car-racing. On the other hand, you won't have much trouble working with slow-moving portrait subjects or people walking on the street.
You should note that the variable aperture (f/4 to f/5.6) means that the maximum aperture changes as the lens zooms. At 70mm, you'll be able to shoot at f/4, but as you approach 300mm, you'll be forced up to an f/5.6 aperture. This can be frustrating, especially for low-light shooters who rely on fast apertures to shoot in tough situations.
On the other hand, the 70-300 does come with Tamron's vibration compensation–which will get you an extra few stops of handholding at slow shutter speeds.
Finally, when it comes to image quality, the Tamron 70-300mm is a bit of a mixed bag.
At 70mm, sharpness is good, even at the corners. Sharpness remains strong up through about 200mm, when it starts to fall off and becomes soft by 300mm. This is common in long zooms, but it's a disappointment, nevertheless.

But if you're looking for a good quality telephoto zoom for a great price, the Tamron 70-300 is one of your best options.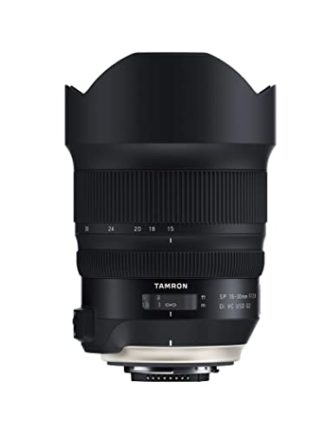 When it comes to wide-angle lenses, the Tamron 15-30 f/2.8 VC is the best of the best.
First, note the focal length. This lens spans from an ultra-wide 15mm to a standard wide 30mm focal length. This should appeal to landscape shooters of all stripes: You can capture sweeping vistas at 15mm, then zoom in for slightly tighter, but still wide, landscape photos.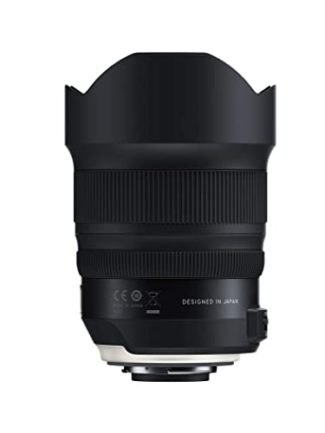 The Tamron 15-30mm is a well-built lens. While the body is plastic, it feels nice and solid, so you don't have to worry about the occasional knock. Overall, this is a big lens–it's quite thick and heavy. But if you're a serious landscape photographer, you won't mind a bit of extra weight for your workhorse lens–which this lens is bound to be.
The Tamron 15-30mm has two unique features: the f/2.8 aperture and the built-in vibration compensation. You see, this is one of the widest lenses to have an aperture beyond f/4 and to have image stabilization–which makes it uniquely situated to handheld, low-light shooting. For serious landscape photographers, this won't be much of a benefit, but for those looking for an ultra-wide lens for events, the 15-30mm fits the bill. As an added bonus, autofocus is nice and fast.


Now let's talk about performance:
This Tamron wide-angle exhibits outstanding sharpness across the board, from 15mm to 30mm, at the corners and the edges. Chromatic aberration is well-controlled, though present at 15mm. As you'd generally expect from such a wide lens, distortion is noticeable at both 15mm and 30mm, though this is correctable in post-processing.
Like many ultra-wide lenses, the 15-30mm will not accept screw-on filters (e.g., a circular polarizer). Just be aware of this before making a purchase!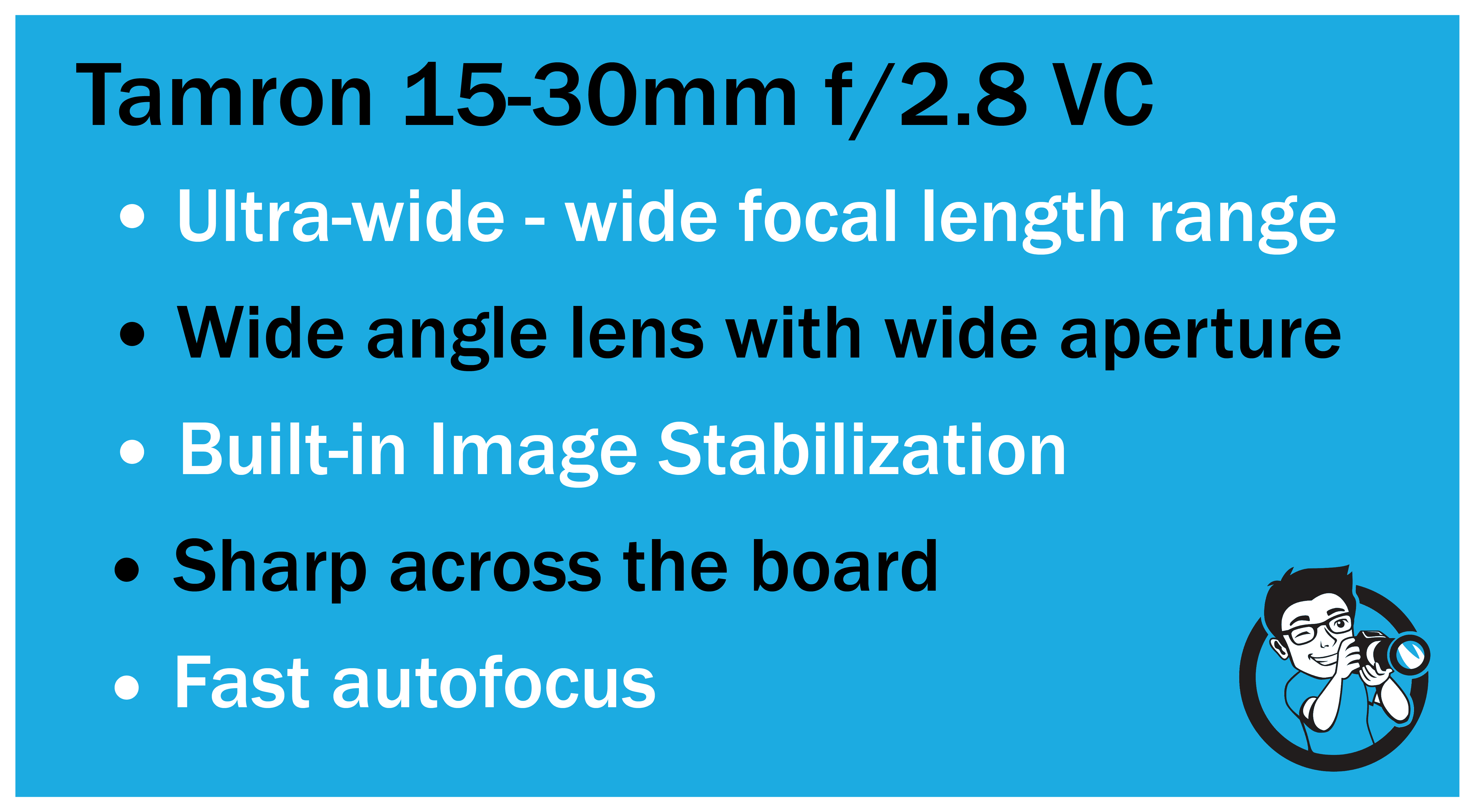 The Tamron 15-30mm f/2.8 VC is an amazing lens, providing top-notch image quality that will stand up to professional scrutiny. If you can afford this lens, get it; you won't be disappointed.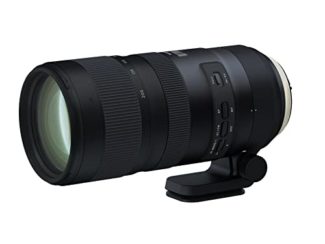 Are you looking for a superb 70-200mm f/2.8 lens, but can't afford the cost of the Canon or Nikon versions?
Don't worry.
Because the Tamron 70-200mm f/2.8 VC G2 is exactly what you need.
But first things first:
Who is this lens for?
70-200mm lenses are ultra-versatile pieces of kit, especially with the fast (f/2.8) aperture and the vibration compensation. Serious landscape photographers carry around a 70-200mm to grab those tighter scenic shots; portrait photographers use a 70-200mm f/2.8 for tight portraits and headshots; sports photographers use a 70-200mm f/2.8 as their main lens; wildlife photographers use a 70-200mm for environmental wildlife photos.


Now, the image quality on this lens is truly outstanding. It can go toe-to-toe with its professional-level competitors in terms of sharpness, color fringing, you name it.
In fact, the 70-200mm is sharp at every focal length, at every aperture, and in every area of the frame. Chromatic aberration is well-controlled, and what does appear in the frame can easily be removed in post-processing. And the f/2.8 aperture gives pretty stellar background bokeh, especially when doing close focusing (which is another area where this lens shines).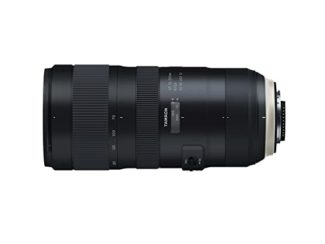 Autofocus is good, though not stellar. But the autofocus does do well in low light, which–combined with the fast aperture–makes this a good option for indoor sports shooting.
Build-quality is also impressive, with a metal, weather-sealed body. Is this lens a bit heavy? Yes. But 70-200mm lenses are rarely light, especially with an f/2.8 aperture.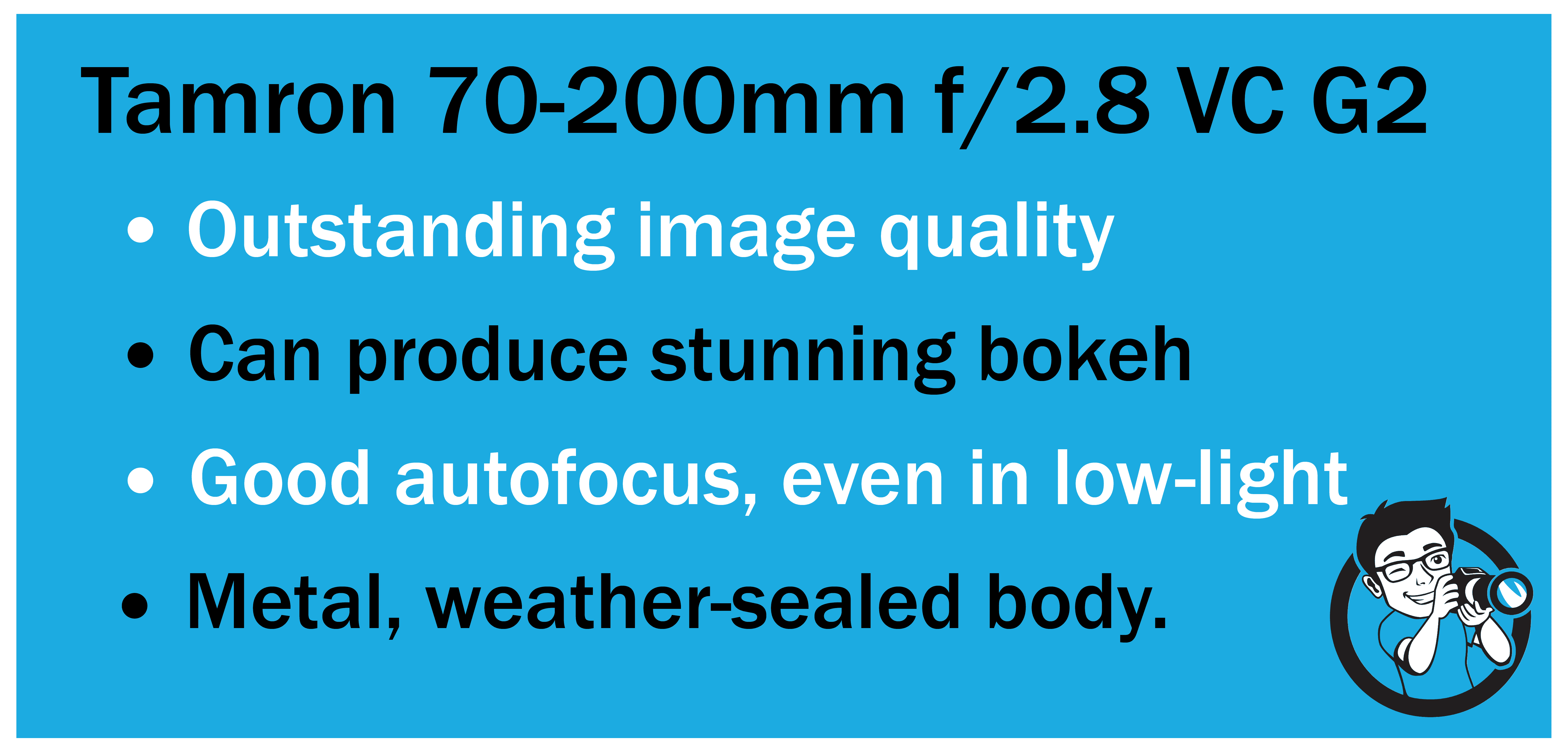 The Tamron 70-200mm f/2.8 doesn't come cheap–but compared to the other competitors in this focal length range, serious shooters will appreciate the price difference.
Tamron SP 70-200mm F/2.8 Di VC G2 for Nikon FX DSLR (6 Year Limited USA Warranty for...
VC performance is 5 stops (VC mode 3) and offers three modes optimized for different shooting situations
MOD reduced to 37.4" (1:6.1 max. mag. Ratio). Angle of view (diagonal): 34°21' - 12°21'(for full-frame format), 22°33' -...
Lightweight and easy-to-hold tripod mount is compatible with an Arca-Swiss style quick release plate
Compatible with TAMRON TAP-in Console, an optional accessory product; The front surface of the lens element is coated with a...
Teleconverters (optional) compatible with this new Tamron lens.Aperture Blades:9 (circular diaphragm)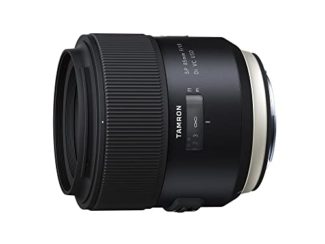 The Tamron 85mm f/1.8 VC is a great 85mm lens at a decent price, and potentially does enough to pose a threat to its Canon and Nikon competition.
This is a portrait lens, through and through. The 85mm focal length is perfect for capturing full and half-body shots without distortion, and the f/1.8 aperture guarantees some wonderfully creamy background bokeh.

Note that the wide, f/1.8 maximum aperture and the vibration compensation together make for a good shooting experience in low light. This makes the 85mm ideal for indoor photography, including events (e.g., weddings).
As for the build quality, the Tamron 85mm is a durable lens, with a metal body and a solid feel. Add to that built-in moisture resistance, and you've got yourself a winner. It's not a light lens by any means, but it's not terribly heavy, either. You shouldn't have much trouble shooting with this lens for long periods of time.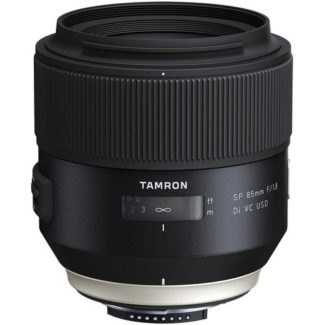 Autofocus is good but not amazing. You'll have a pretty easy time in good light, especially if your subject isn't moving too fast. Fast-moving subjects are more difficult to deal with, but while your keeper rate won't be one hundred percent, you should still see good results.
Finally, regarding image quality:
The Tamron 85mm gives decent results at f/1.8. While it's not tack-sharp wide-open, that's often the case with these fast aperture lenses. Sharpness gets better as you stop down, becoming excellent around f/2.8. Chromatic aberration is well-managed, though you'll notice some vignetting, especially wide-open.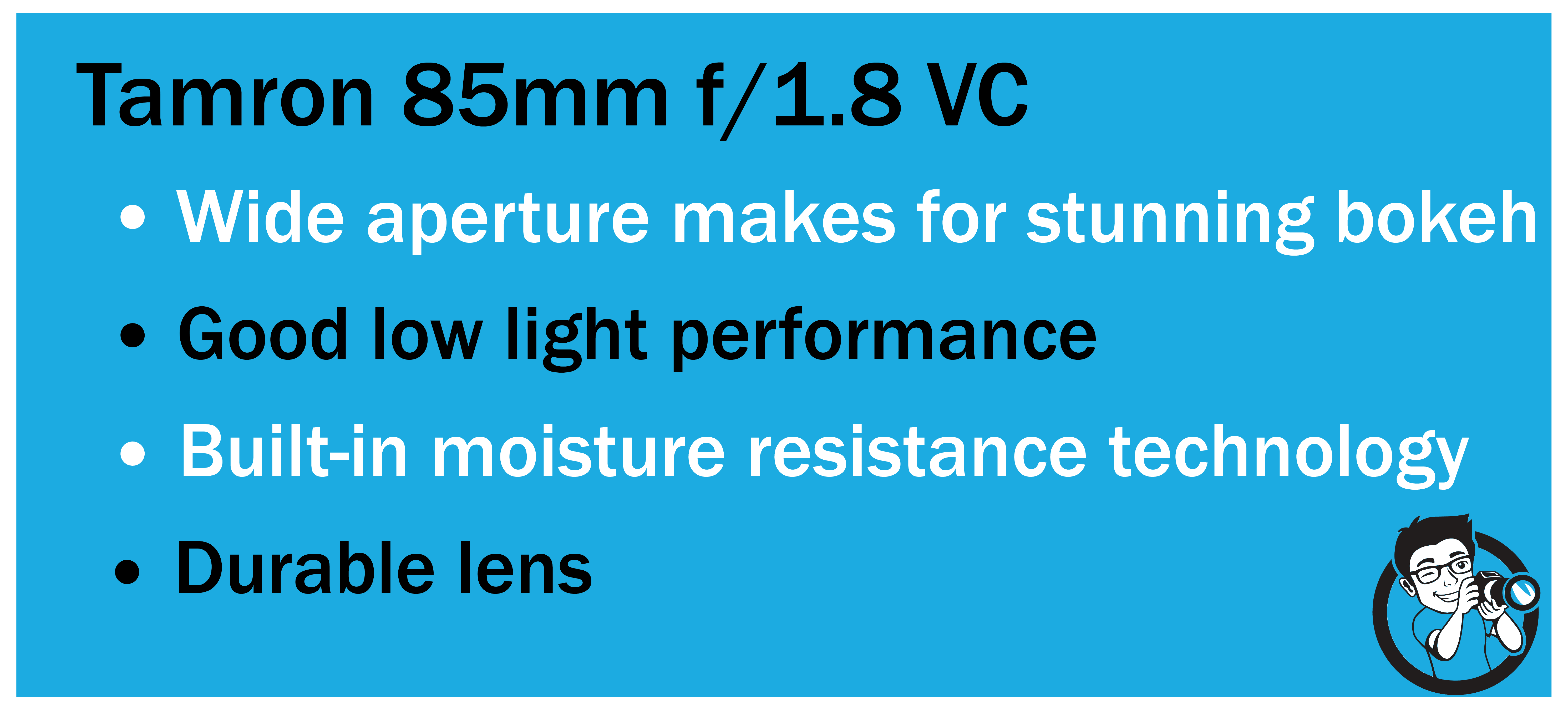 For portrait photographers looking for a high-quality, durable lens, the Tamron 85mm f/1.8 is a great choice.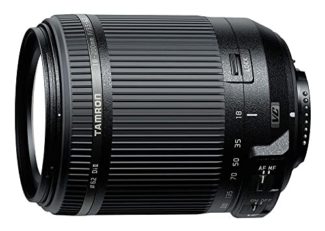 The Tamron 18-200 f/3.5-6.3 II VC is no powerhouse lens–but at just under $200 USD, it's a great bargain, especially for beginners looking for an all-around zoom. Note that this Tamron 18-200mm will only work on crop-sensor (APS-C) DSLRs, which should be just fine for beginners.
As you'd expect for a sub-500 dollar lens, the Tamron 18-200mm doesn't feature stellar build-quality. The body is mostly plastic and rubber, with a bit of metal inside for added support. It doesn't have weather sealing, though it's labeled by Tamron as 'splash proof.' The upshot of the plastic build is that this lens is light–light enough to work as a walkaround lens or as part of a travel photography kit.
Autofocus performance is decent, though not incredible. You won't get a lightning-fast lens at such a low price, but you'll do just fine shooting in bright light.
Image quality is a bit disappointing, but nothing out of the ordinary. At 18mm, this lens is sharp, especially in the center of the frame. But as you move toward 200mm, softness sets in, and the corners become afflicted with chromatic aberration. Sharpness and chromatic aberration can be helped by stopping down, but that comes with a tradeoff (i.e., reduced light).
Fortunately, the 18-200mm does have vibration compensation, which means that you can handhold this lens pretty consistently in low light conditions, and still manage to get sharp shots.


Where this lens really stands out, aside from the price, is in its focal length range. The huge zoom range allows you to capture beautiful wide scenics at 18mm, then tight headshots or flower photos at 200mm. If you're a hobbyist photographer looking for a good travel, portrait, landscape, street, or all-around lens, then the Tamron 18-200mm is a bargain.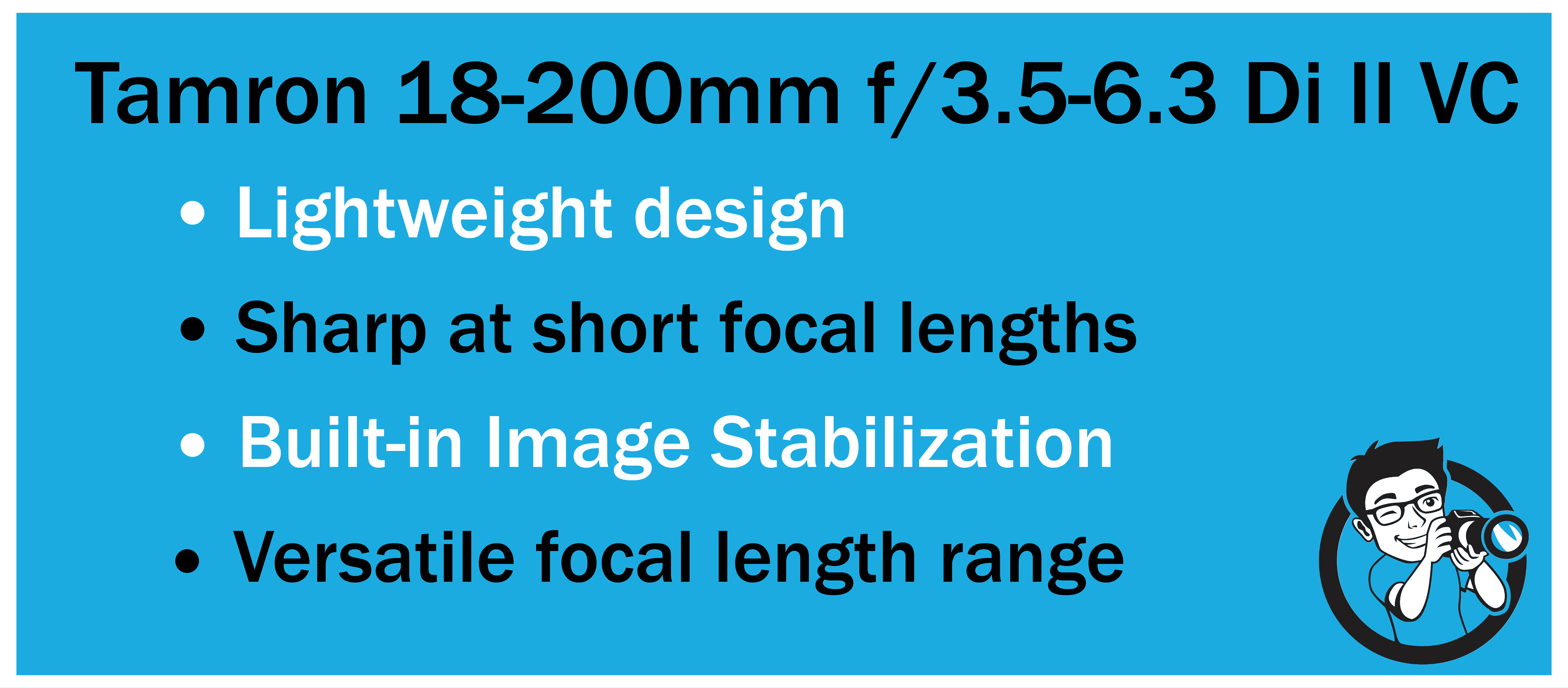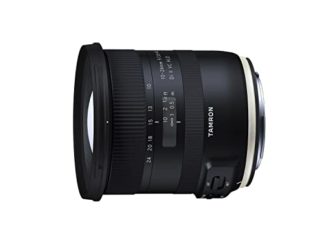 To start with, the Tamron 10-24mm f/3.5-4.5 Di II VC is an ultra-wide zoom for a very attractive price. It also provides some good image quality, which is paramount for those who are likely to need this focal length–that is, landscape photographers.
Because this is a landscape photographer's lens. At 10mm, you get an ultra-wide field of view, which is perfect for capturing stunning vistas, and at 24mm you can still get that wide perspective, but will be able to do some tighter framing. Of course, architecture photographers, travel photographers, and maybe even event photographers will appreciate this lens as well.


You should note, however, that this is a hobbyist's lens–the Di II designation indicates that the lens will only work on crop-sensor cameras.
At the center of the frame, the Tamron 10-24mm performs very well when wide open and improves when stopped down. Unfortunately, the corners aren't quite as strong, showing significant softness at all focal lengths. The corners also displayed noticeable chromatic aberration, though this can be reduced with a bit of post-processing.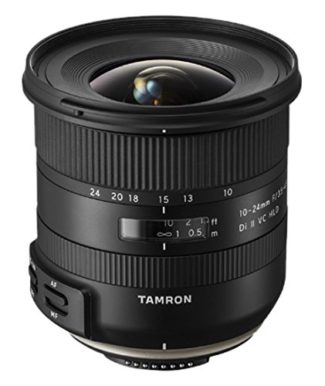 When it comes to image quality, the Tamron 10-24mm is far from perfect. But it's a decent performer, and does well for the price.
If you're a landscape photographer, you're probably less interested in focusing speed than the average shooter. But you'll still be glad to know that this lens has a decent autofocus system. While it's not exactly snappy, you won't have to sit around while the focus hunts back and forth.
As for build quality, the Tamron doesn't disappoint. The lens is weather-sealed, which means you can take it out into tough conditions and shouldn't do too much damage, though I wouldn't risk it in heavy rain. The body feels solid and handles well, plus it's relatively light.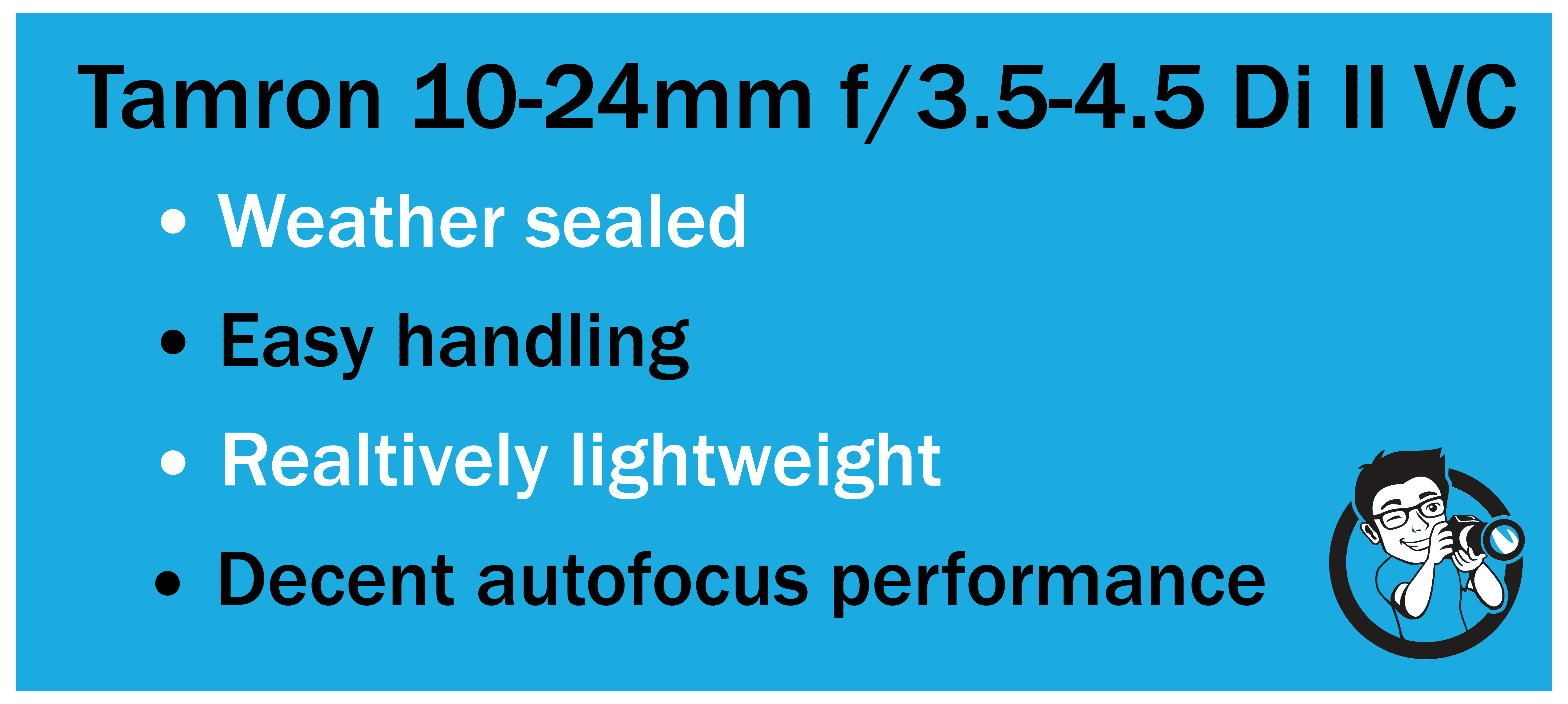 All in all, this is a nice lens for anyone looking to get into landscape photography, especially for the price.
---
How to Choose the Best Tamron Lenses
If you're looking for an amazing lens from Tamron, you'll need to focus on a few specific factors.


Note that the best Tamron lenses for Canon and the best Tamron lenses for Nikon are one and the same: All Tamron lenses are built so they'll work on either Canon cameras or Nikon cameras, depending on which you select when making the purchase.
Image Quality
First and foremost, you're going to want a lens that provides top-notch image quality. Tamron sells quite a few of these, so they're not hard to find.

Image quality consists of a few main features:
Sharpness from corner to corner and at most apertures. The best Tamron lenses are sharp everywhere in the image, not just at the center. And they give you beautiful images at every aperture, including wide-open.
A lack of chromatic aberration, also known as color fringing. Poor-quality lenses tend to create purple fringes in high-contrast areas, which looks very unprofessional and requires extra post-processing to remove.
If the lens is a wide-angle, you'll want a minimum amount of distortion. Low-quality wide-angle lenses often produce serious distortion, which will give your photos an unnatural look around the edges.
In this article, I'll talk a lot about lens sharpness. But if you want to confirm sharpness ratings for yourself, you can always consult Tamron lens reviews.
Build-Quality and Handling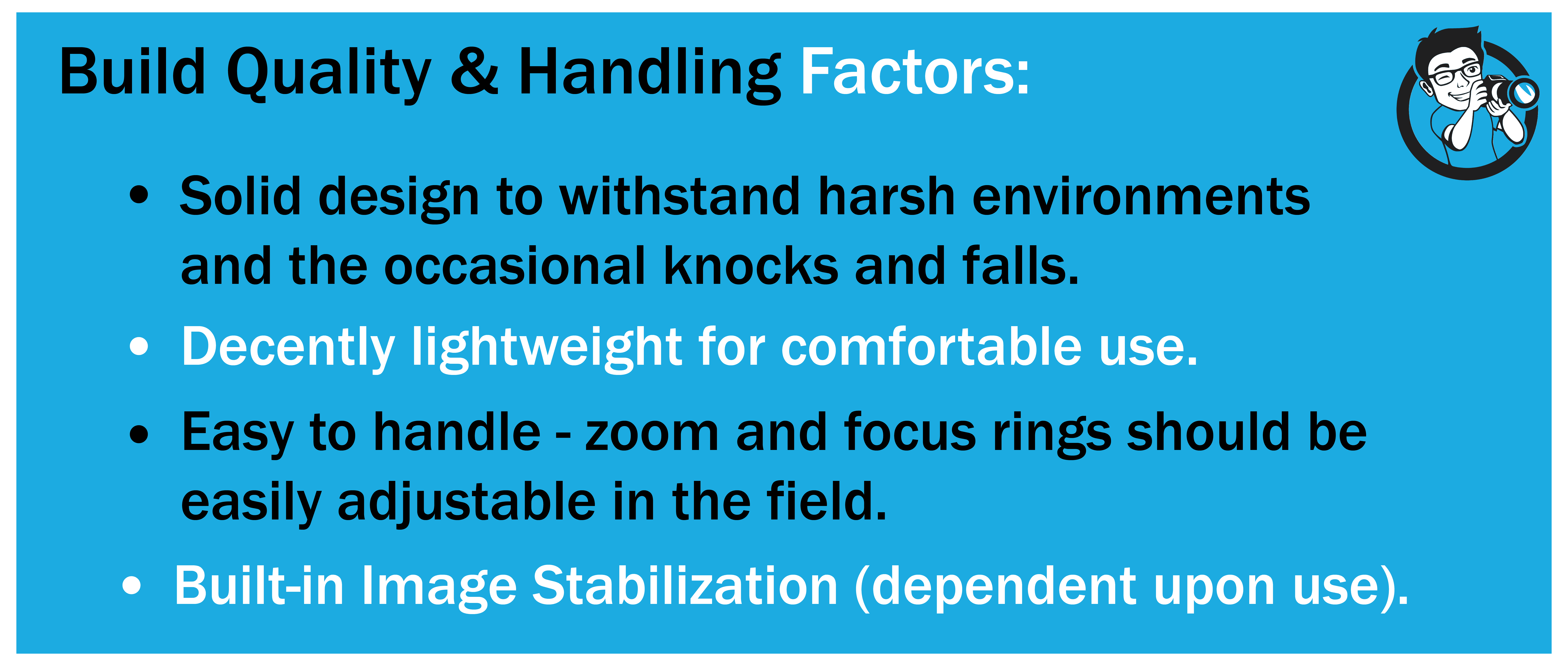 The best Tamron lenses have stellar build-quality.
In other words, they're solidly made, so that you don't have to worry about working in harsh environments or letting your lens take a tumble. At the same time, good lenses should be decently lightweight–you don't want a lens that clocks in at 10 lbs.
Great lenses also feature easy handling. You should be able to confidently rotate the zoom ring and focusing ring while in the field. And any good lens should fit comfortably in your hand.
Many modern lenses have image stabilization. Here, the lens compensates for any camera shake, so that you can achieve sharp shots even with low shutter speeds. This is especially useful for photographers who photograph handheld late into the evening or indoors. Note that Tamron's image stabilization technology is referred to as Vibration Compensation, or VC.
Autofocus Performance
The best Tamron lenses have strong autofocus systems.
Excellent autofocus is fast and accurate. It doesn't hunt in low light; it's able to grab focus as soon as you press the shutter button your camera, no matter the conditions.
Fast autofocus is especially important for action photographers, such as those who shoot sports, birds, and other wildlife. If you want to photograph a bird in flight, you cannot settle for a slow-focusing lens. By the time you lock focus, the bird will be long gone!
Focal Length
Finally, before choosing a Tamron lens, you should think about focal length.
Now, there is no one best lens focal length.
Instead, different focal lengths are good for different photographic projects.
If you want to shoot close-ups of birds, you'll want a long lens, in the 400-600mm range.
If you want to shoot landscapes, you'll probably appreciate a wide-angle lens in the 10-40mm range.
And if you want to shoot portraits, you'll enjoy shooting somewhere in the 50-100mm range. So before you purchase a Tamron lens, ask yourself:
What do I want to do with this lens? What do I want to photograph?
And go from there.
The Best Tamron Lenses in 2021: Conclusion
You should now know all about the best lenses Tamron has to offer in 2021.
And you should know which lenses are best for you.

If you're still struggling, check out our best Tamron lens FAQ section below!
What is the best Tamron lens for portrait photographers?
The best Tamron lens for portrait photographers is the Tamron 85mm f/1.8 VC. The 85mm focal length is perfect for a mix of full-body and tighter shots. The image quality is strong, and the f/1.8 aperture produces fantastic background bokeh while allowing you to shoot handheld in low light.
What is the best Tamron lens for landscape photographers?
The best Tamron lens for landscape photographers is the Tamron 15-30mm f/2.8 VC. It's a powerhouse of a lens, giving you a huge range of focal lengths, and image-quality that will impress even professionals. It's perfect for capturing gorgeous scenic shots in any situation.
What is the best Tamron lens for macro photographers?
The best Tamron lens for macro photographers is the Tamron 90mm f/2.8 VC. This lens is one of the best macro options out there; it offers 1:1 focusing, ultra-sharp photos, vibration compensation for low-light shooting, and excellent build quality.
What is the best Tamron lens for beginner photographers?
The best Tamron lens for beginner photographers is the Tamron 18-200mm f/3.5-6.3 Di II VC. The lens is impressively cheap, and it offers decent quality, especially for the price. You'll get a huge zoom range in a great walkaround lens.
---
As an Amazon Associate we earn from qualifying purchases. Certain content that appears on PhotoWorkout.com comes from Amazon. This content is provided 'as is' and is subject to change or removal at any time.