One of the largest third-party lens manufacturers in the industry, Sigma makes some of the best pieces of glass that photographers can get their hands on. Quickly rising to the ranks of a household name, Sigma lenses offer competitive lens options, often at lower price points.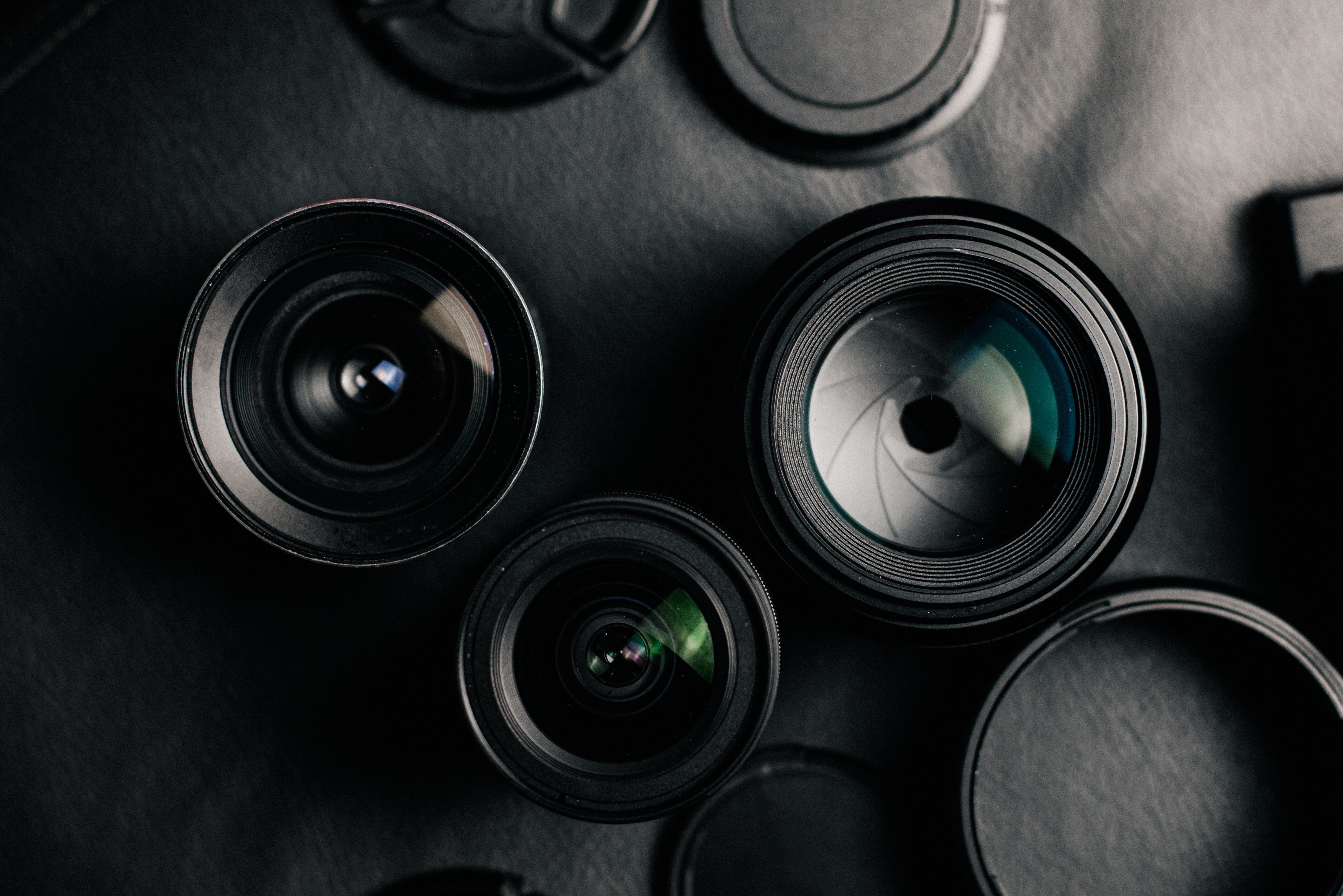 Professionals and amateurs alike swear by their quality, sharpness, and lack of distortion. So, if you're thinking of adding some Sigma lenses to your kit, this roundup of the 10 best Sigma lenses covers the ground of all photographic genres, providing every photographer with a good option!
When you buy through links on our site, we may earn a commission at no cost to you. We evaluate products independently. Commissions do not affect our evaluations.
1. Sigma 20mm f/1.4 DG HSM | Art
This 20mm is one of the best wide angle lenses on the market, known for its edge-to-edge sharpness and pristine quality.
Pros
Edge-to-edge sharpness
Minimal barrel distortion for this focal length
Bright f/1.4 aperture
No chromatic aberration
The Sigma 20mm f/1.4 DG HSM | Art is specially designed to excel in all facets of wide-angle lens capability, from edge-to-edge sharpness to a beautiful focal length. While most would say that the f/1.4 aperture is not practical for typical wide-angle subjects, there are many instances in which a wide-open aperture would suit you well. For instance, concert photographers often find themselves packing a wide-angle into their kit, capturing unique images of music venues in lower-lit conditions. If you know how to incorporate the shallow depth of field into your images, there is no reason why you wouldn't want to pick this lens in place of anything else.
Competitive brands do have comparable lenses, and these lenses are actually significantly smaller than this Sigma model. However, the weight and size difference all boils down to the Sigma lens's spectacular construction, ensuring that the quality is superb. At a weight of 950 grams (approximately 2 lbs) your arms will feel it over time, however, the lens is made up of metal materials that can withstand an accidental drop and rough weather conditions. This is especially useful for landscape and astrophotographers who tend to find themselves in tumultuous outdoor conditions!
The lens has a 9-blade aperture diaphragm, which in layman terms, creates out-of-focus areas that look very natural with a beautiful roundness. The 20mm focal length itself gives you a very large field of view, but the barrel distortion (the reason an image might look like it was shot through a round fish bowl) is rather subtle in comparison to other lenses of this angle of view.
This particular 20mm lens is quite famous for having great edge-to-edge sharpness, which is unusual for a wide-angle lens. This means that the subjects you photograph closer to the corners of the frame will be just as sharp as the subjects in the center. In many other lenses, anything shot near the edge of the lens will be significantly softer than sharp subjects in the middle.
Sigma's patented glass coating prevents chromatic aberration from rearing its ugly head, limiting your time in the editing room.
This lens comes in Canon EF, Nikon F, and Sigma SA mounts. For use on a Sony E-Mount or Sigma | Leica L Mount, an adapter would need to be used.
2. Sigma 85mm f/1.4 DG HSM | Art / Sigma 85mm f/1.4 DG DN | Art
OUR PICK
This 85mm is exceptional for portraits, but also has a fast enough autofocus for action photography!
Pros
Superb image quality, bright colors, and sharp rendering
Very fast autofocus
Available for all camera systems
Cons
Expensive
Not weather proof
The 85mm focal length is a classic for capturing portraits, and as such, has a version in every lens brand under the sun. So what makes the Sigma one stand out from the rest? Several different things!
For starters, the f/1.4 wide aperture creates a beautiful separation between your subject and their background, creating stunning isolation that is quite trendy in portrait photography today.
Continuing in the same vein as the 20mm Sigma lens above, the 9-blade aperture creates the same type of organic and visually pleasing out-of-focus areas. Pair that with exquisite sharpness, and you have a lens ready to work miracles for your clients.
The lens's autofocus is equally superb. It is quick to lock onto subjects! The lens is fluent in the language of the camera, helping keep all of the awesome autofocus features intact. Because of this, you can actually utilize this particular Sigma 85mm lens as a sport and action lens as well (something the 85mm is not typically known for).
Although this lens is not weather-proof, it is weather sealed – helping keep water droplets, dust, dirt, and sand out of the vital components (nobody wants to send their precious glass to the repair department). The mount that attaches to your camera is actually made of brass, which helps prevent expansion or contraction due to temperature- helping keep your mind at ease that the lens won't break on you in 100-degree weather!
The Canon, Nikon, and Sigma SA mount version is the 85mm f/1.4 DG HSM | Art while the Sony E-Mount and Sigma/Leica L-Mount is the Sigma 85mm f/1.4 DG DN | Art. The biggest difference between the two is the size, with the mirrorless-only version being significantly smaller than the DSLR version. However, the quality remains the same.
3. Sigma 50mm f/1.4 DG HSM | Art
This nifty fifty is very competitive against other brand versions, featuring a thermally stable composite build and very bright colors.
Pros
Amazing build quality
Great saturation of colors
Fast focus
Beautiful depth of field
Cons
The largest 50mm lens on the market
Not discreet for street photographers
The 'Nifty Fifty' is referred to as such for a reason – because it's so useful! Being a focal length that is closest to the human eye, the 50mm is a great lens for beginners to start with because you don't have to factor in any sort of distortion when using it. Like the 85mm we chatted about above, as a result of its popularity, every brand under the sun has a 50mm version.
This means that Sigma had to find a way to make theirs more enticing to you than the million other options on the market! This competition helps you, the photographer, win in the long run.
For starters, Sigma's promise of delivering outstanding sharpness rings true with this lens. You will never have to use the Clarity or Sharpness slider on your photo editing program again! Speaking of editing, the color rendering is something to note too – this lens is capable of capturing vivid and poppy colors. The goal is to take images correctly in-camera, and this lens helps do just that.
The thermally stable composite that the lens is built out of ensures that no matter what temperature you are shooting in, the lens will remain at a neutral temperature. As in, if you're photographing in the sweltering desert heat, the lens will remain cool in your hands. Likewise, if the 50mm has traveled all the way to the Alaskan cold with you, it will remain at room temperature.
To its detriment, this is probably one of the largest 50mm lenses on the market- but its features help make up for that con. That being said, you might hear some pushback from street photographers (who favor the 50mm focal length) because this lens is not very discreet.
This lens is available in all of the mounts on the market: Canon EF, Nikon F, Sigma SA, Sigma L, Leica L, Sony E-Mount, and Sony A-Mount.
4. Sigma 70-200mm f/2.8 DG OS HSM | Sport
The Sport version of the beloved 70-200mm telephoto focal length is built like a workhorse- with great weather sealing, a durable body, and lots of custom buttons on the lens barrel.
Pros
Great weather sealing
Many custom buttons and switches on the lens barrel
Built-in image stabilization
Very quiet autofocus
Cons
Heavy weight
DSLR exclusive
If you photograph pets, wildlife, weddings, or sports, you can't get away with not having a 70-200mm lens in your kit! Acknowledging the photographers who use this telephoto lens the most, Sigma released a 'sport' version to help you achieve your action photography goals. A lens that is free of any sort of ugly optical distortion, is fast, and has crazy accurate focus, the Sigma 70-200mm f/2.8 DG OS HSM | Sport is genuinely enjoyable to use.
The maximum aperture of f/2.8 keeps your images bright and shallow, helping isolate whatever fast-moving subject you are capturing. Pair that with the glass's various coatings to prevent flares and ghosting (those light leaks that like to wash out your image if the light source hits the lens at an angle) and you really do have the perfect lens to capture split-second moments.
In the process of keeping the lens's primary use in mind, this model features built-in image stabilization, allowing you to shoot at a shutter speed 3 to up to 4 stops slower than what the camera's metering system tells you when hand-holding the camera and yet get sharp images. This is especially useful in lower light situations, such as photographing a soccer game that is going into the early evening.
For those that photograph wildlife, the lens has a hypersonic motor which means that the lens can remain super quiet when focusing, ensuring that you don't scare away the animals you're photographing.
The sport aspect of the lens really comes into play with the weather-sealing, allowing this lens to shoot in any condition, from a decent rain to a windy day at the beach. Another new addition to this classic model is all of the buttons on the lens itself, allowing you to create custom presets and features (fully altering the lens for your purpose). You can even adjust what distance the lens focuses at!
It's also worth noting that the price of this lens is very competitive in comparison to other brand's versions of it, offering a big bang for your buck. The downside is that this lens is only natively available for DSLR mounts (Canon, Nikon, Sigma SA) and not for any mirrorless system. If you want it on your Sony or Leica, you will need an adapter.
5. Sigma 35mm f/1.4 DG HSM | Art / Sigma 35mm f/1.4 DG DN | Art
ALSO GREAT
This is Sigma's flagship lens that made the brand known in the photography world.
Pros
Competitive price
No optical distortion
Absolute sharpest 35mm on the market today
Cons
Edge vignetting on the DSLR version
Just as nifty as the 50mm (but with less of a ring to it), the 35mm is also a common focal length for a wide array of subjects. What makes this one special, however, is that the Sigma 35mm f/1.4 DG HSM | Art is Sigma's flagship lens. This lens is so famous in Sigma's lineup that it's actually the reason that the Art line became so popular!
Continuing to hold all of the beloved features we've been mentioning in the lens options above, the Sigma 35mm f/1.4 DG HSM | Art is the absolute sharpest 35mm lens on the market (as shown by recent MTF charts). This lens also features no optical distortion, ensuring your subjects are proportioned properly and realistically. Not the largest lens by any means, the 35mm is still comfortable to throw in a bag and carry to any photoshoot- whether it be weddings, pets, people, landscapes, architecture, you name it!
The price is also a big selling point on this model, coming in lower than any competitor of its same quality standard. This really ropes in a tremendous amount of photographers, which is likely how the Sigma 35mm f/1.4 DG HSM | Art became a household name in the photography world!
The Sigma 35mm f/1.4 DG HSM | Art comes in all available DSLR mounts, with the newly released Sigma 35mm f/1.4 DG DN | Art being specifically redesigned for Sony E-Mount and Sigma/Leica L-Mount mirrorless systems.
The downside is that the DSLR version of this lens model can have some vignetting around the edges (the edges become darker than the center). This isn't uncommon for this focal length, but it's still worth mentioning that this lens does have this issue. The mirrorless version does not have edge vignetting.
6. Sigma 35mm f/1.2 DG DN | Art
You cannot beat an f/1.2 aperture, this 35mm is built for professionals.
Pros
Bright f/1.2 aperture, widest on the market
Aperture barrel ring
Extremely durable build quality
Cons
Only available in Sony E-Mount and SIGMA / Leica L-Mount
Very expensive
Huge and heavy
This one definitely deserves its place on the list as the ultimate upgrade to the 35mm above. Featuring all of the same benefits and then some, the Sigma 35mm f/1.2 DG DN | Art is a drool-worthy beauty. Yielding a maximum aperture of f/1.2, the widest on the market for an autofocus lens, the possibilities are endless. With full control over absolutely every aspect of your image taking, this is the ultimate professional photography lens.
Coming in at a higher price tag than the f/1.4, and at a larger weight, this lens is really geared towards the seasoned professional – but it will last you a lifetime. However, unlike the Sigma 35mm f/1.4 DG HSM | Art, this lens is only available in E-Mount and L-Mount and is mirrorless exclusive. The reason for this is that its features are only really possible on a mirrorless system.
7. Sigma 150-600mm f/5-6.3 DG OS HSM | Sport
The focal range on this lens is very attractive, despite the narrower aperture.
Pros
Weather-proof design
Image stabilization built in
Built-in zoom lock feature
Manual focusing override included as well
Cons
Variable aperture of f/5 – 6.3, limiting your control and darkening your image
Monster-sized lens
Expensive
If you need the ultimate zoom lens, this one is your guy! With a whopping focal length of 150-600mm, nothing is too far away to get in frame! The Sigma 150-600mm f/5-6.3 DG OS HSM | Sport is a telephoto lens beast, built for professional use (which is what lands it on our list).
Although the aperture is variable (it changes depending on how much you zoom the lens) and narrower at f/5-6.3 rather than most people's preference of an f/2.8, the aperture shortcoming is made up by the many features this lens has. With built-in image stabilization (similar to the 70-200mm lens above) and the toughest build around, this lens will adventure with you to the highest of the mountains! That is after you build up the strength to carry 4.25 lbs in your hands!
What's really neat about the Sigma 150-600mm f/5-6.3 DG OS HSM | Sport is that the lens barrel comes with an array of switches and controls. The zoom lock feature is especially useful for a lens of this focal length range, locking the zooming function of the lens when you have your subject at a fixed distance from the camera. There is also a manual focusing override which allows you to precisely adjust the focus manually when the lens's auto-focusing mechanism seems to be hunting for it.
In regards to performance, this isn't the fastest lens on the market, but it does great for its specific focal length. Although there are instances where it is slow and hunts, if you're capturing images on a brightly lit day, you'll be completely fine. The attractiveness is the focal range, which is hard to find of this quality.
Again, like the 70-200mm lens, this one is only available in DSLR mounts natively and will need an adapter if you want to use it with a mirrorless system.
8. Sigma 24-70mm f/2.8 DG OS HSM | Art
Keeping with Sigma's quality standards, this older lens can stand the test of time with its competitive price point, image stabilization, and dust/splash proof coating.
Pros
Great price
Built-in image stabilization
Dust-and-splash proof coating
Consistent performance throughout the zoom range
Cons
Older model
Softer focus at f/2.8
Some chromatic aberration in high contrast
Another staple of every photography kit, this brilliant walkaround focal length is a great addition for any photographer. Arguably the most adaptable lens there is, the 24-70mm exists in all brands – so it would be a disservice to not include this model in our list.
Sigma's version of this elegant f/2.8 is an older model on the list, but still holds Sigma's promise for delivering the best quality it can. Although you can tell its age in comparison to some of the newer options, that doesn't mean it's a bad lens!
Some of the downsides do include slightly less sharpness at its maximum aperture of f/2.8, vignetting on the edges, and some chromatic aberration in brightly contrasted shooting conditions. This is made up for by an extremely competitive price point, consistent performance throughout its zoom range, the addition of image stabilization, and its brilliant dust-and-splash-proof coating! This means that you can get this glass wet and dirty and it'll still be alright. Pair this with native communication between the camera body and the lens, and you have accurate autofocus that won't give up in tough shooting situations.
With some give and take, purchasing this lens really comes down to what is a priority for you. The advantages and attractive price make it a top contender in the realm of 24-70mm lenses, but you'll have to decide if the sacrifices are worth it.
9. Sigma 65mm f/2 DG DN | Contemporary
BEST VALUE
The start of the brand new Sigma I Series, this 65mm is the best budget-friendly option on the list- offering great quality at a unique focal length and small size. Bang for your buck!
Pros
Good price for the quality
Small, compact, and very lightweight
Includes a magnetic lens cap
Specially designed for mirrorless systems
Aperture control ring on lens barrel
Cons
Mirrorless exclusive
No click silencer
No weather sealing
The Sigma 65mm F/2 DG DN | Contemporary is synonymous with packing a big punch in a tiny packet! The smallest (and least expensive) lens on our list, the brand new Sigma 65mm F/2 DG DN | Contemporary is part of Sigma's Contemporary Series; small and powerful lenses specially crafted for mirrorless systems.
The 65mm focal length often goes unnoticed by photographers, living in the shadows of the 50mm or 85mm lengths. Even with the well-known 24-70mm f/2.8 lens, photographers often find themselves at 65mm for many subjects without even realizing it.
One of the great advantages of this Sigma 65mm F/2 DG DN | Contemporary is that it is just long enough for you to not influence the moment, you are simply taking what is there. This is a great advantage when photographing people. The f/2 aperture allows plenty of light to reach the sensor, resulting in creamy bokeh while maintaining a deep enough focus plane to capture the most important features, such as your subject's entire face.
This lens is constructed out of reasonably tough material, so it can be easily thrown into a bag without much concern. However, being a Contemporary lens and keeping the price tag reasonable, some compromises had to be made. One such compromise is the lack of an aperture ring on the body itself, requiring aperture control to be inside of the camera only. The second compromise is no weather sealing (so do keep it out of the bad weather!).
An added bonus is the magnetic lens cap, an included option to switch out the push cap for one that instantaneously snaps onto the front!
Built for the Sony E-Mount and Sigma/Leica L-Mount only, this lens cannot be used on DSLR systems.
10. Sigma 105mm f/2.8 EX DG OS HSM | Macro
This macro lens is is often touted as the 'no cons' lens it doesn't have any substantial negatives to it.
Pros
Image stabilization built-in (a first for the macro)
Fully weather sealed
Focus limiter
Full autofocus and full time manual focus override
Cons
Not available natively for mirrorless cameras
Last on our list is for the Macro photographers out there: the Sigma 105mm f/2.8 EX DG OS HSM | Macro. Easily turning any subject into something incredibly interesting, macro lenses have an amazing magnification that can bring even the most mundane thing to life. The Sigma 105mm f/2.8 EX DG OS HSM | Macro allows you to capture even the most minuscule details in clear precision, and you won't even need to stand very close to your subject.
This lens is regarded by peers as a choice that 'has no cons', only pros. The Sigma 105mm f/2.8 EX DG OS HSM | Macro is also the very first Sigma macro lens to feature image stabilization, allowing dimly lit subjects to still be easily captured. This lens is fully weather-sealed, allowing it to be used outside with ease. There is a very significant reduction in vignetting in this model as compared to competitive brands, and the sharpness is superb even at its widest f/2.8 aperture!
Akin to other high-quality macro lenses, the Sigma version has a great focus limiter, allowing you to control autofocus much easier. If autofocus isn't doing what you want for the smaller subjects, there is a full-time manual focusing override built into the lens.
Available only for Canon and Nikon, this lens is pretty exclusive to two DSLR lines.
Comparing the Best Sigma Lenses: Conclusion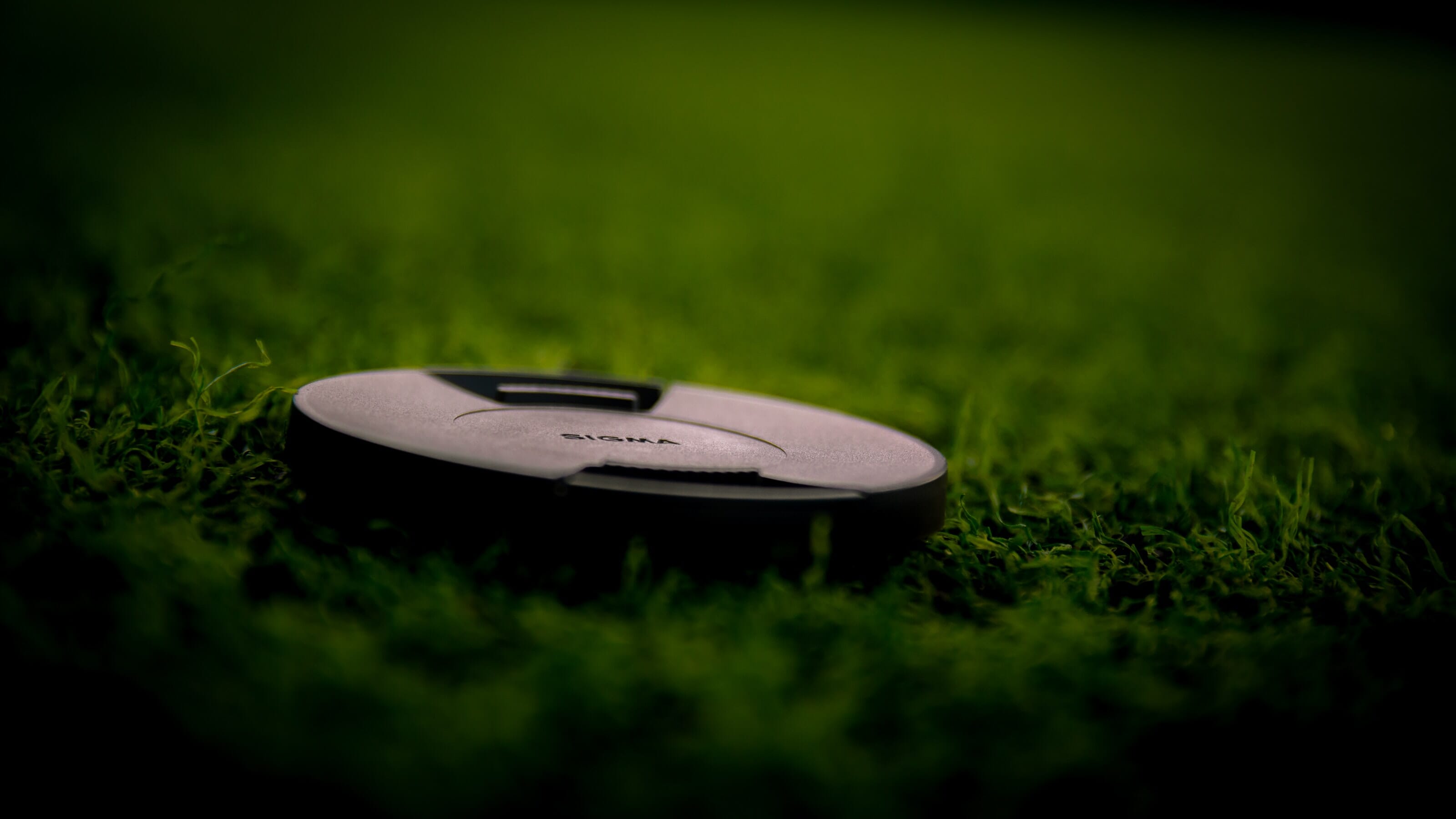 Sigma provides a highly competitive alternative to native brand-name lenses, filling countless photography kits around the world. From consistent sharpness and beautiful color rendering all the way to reasonable pricing for such features, Sigma lenses are a good choice to consider.
The Sigma 85mm f/1.4 DG HSM | Art is a top pick on the list, offering versatility and extraordinary quality. At a price point of nearly $1,200, it is a pricey choice, but one that will last you years. The Sigma 35mm f/1.4 DG HSM | Art is a close second, offering the same advantages as the 85mm but in a wider focal length. The best value lens would be the Sigma 65mm f/2 DG DN | Contemporary for both its outstanding precision and small, compact size.
Just keep in mind that the lenses tend to be on the heavy and bulky side, so you'll be unintentionally working out those arms mid-shoot!
Frequently Asked Questions
What are the differences between the Art, Contemporary, and Sport lenses? 
The Art line is Sigma's high-end lenses, built with the highest lens standards. These lenses are aimed primarily at professional photographers seeking the highest quality available. The build is solid and sturdy, but can be on the larger side.  The Contemporary line is Sigma's consumer line. The Contemporary lenses are small and compact, but may not be as durable in construction as the Art lenses. That being said, the versatility and compact nature make these lenses great for casual shooting.  The Sport line is Sigma's series of workhorse lenses. Developed specifically for sport and event photography (as the name implies), these lenses add extra buttons and functions designed for photographing fast-paced subjects.  
Can you upgrade the firmware on a Sigma lens?
Sigma offers a mount you can purchase that plugs into the computer, allowing you to upgrade the firmware of the lens. 
Can Sigma convert the lens mount if I change camera brands?
Sigma offers a mount-conversion option for those that have switched camera brands! However, conversions are only currently possible between the following:  Sigma, Canon, Nikon, Sony, and Pentax mounts can be converted to Sigma, Canon, Nikon, Sony or Pentax. Mirrorless lenses can be converted to Micro Four Thirds and Sony-E Mount. 
---
Disclosure/Disclaimer: As an Amazon Associate, we earn from qualifying purchases. Certain content was provided "as is" from Amazon and is subject to change or removal at any time. Product prices and availability: Amazon prices are updated daily or are accurate as of the date/time indicated and are subject to change. Any price and availability information displayed on Amazon.com at the time of purchase will apply to the purchase of this product.