Wouldn't it be fantastic if you didn't have to manually sort, organize, and filter your photos? As an experienced travel photographer, I certainly understand how tiresome this process can be – especially for those who have a vast photo collection.
You spend what feels like an eternity simply organizing each new set of image files. You spend long hours searching fruitlessly for a particular shot you took years ago. It's frustrating, but there is a tool that'll dramatically increase the speed of your image management workflow: an AI photo organizer.
These software programs use deep learning and photo analysis to perform tasks such as adding keywords, identifying subjects, and logically categorizing your images. With a good organizer, you don't have to do much – or any – of the work; you can instead use AI tools to sort and find the photos you want. And while AI-based image organization is still relatively new and underdeveloped, I did extensive research and testing in order to locate a handful of excellent programs. Below, I share my favorites, including both free and paid options to suit every budget!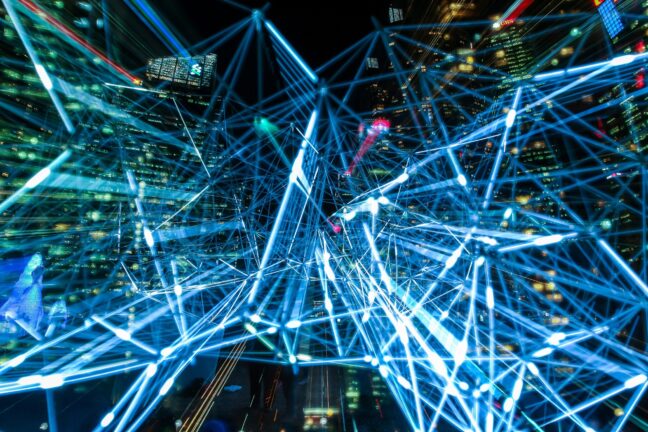 Top AI Photo Organizers in 2023:
When you buy through links on our site, we may earn a commission at no cost to you. We evaluate products independently. Commissions do not affect our evaluations.
1. Excire Foto 2022
Our Pick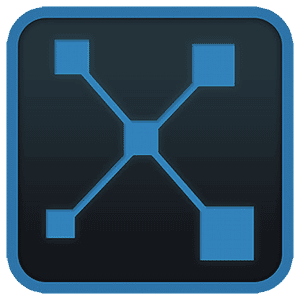 Great for professionals
Excire Foto makes it easy to manage large photo collections due to the advanced AI search features like "Find people" and "Find by keyword."
Pros
Advanced AI search tools
Automatic keyword tagging
Individual rating options for photos
Easy to use and understand
Cons
The price might seem expensive
Initial photo upload and analysis can be slow
Excire Foto 2022 is my pick for the best AI photo organizer thanks to its advanced tools, outstanding keyword features, and wide range of different methods for finding photos. I have a photo collection with over 14,000 images, so it's easy to misplace photos or forget about some hidden gems.
As I discuss in my Excire Foto review, the program lets me quickly sift through my huge image catalog using tools like "Find similar," "Find faces," and "Find by keyword." This is all driven by AI, and the technology behind the software is impressive. For example, I can select a photo of myself and then use the "Find people" tool to search through my database to find all other photos with me in them!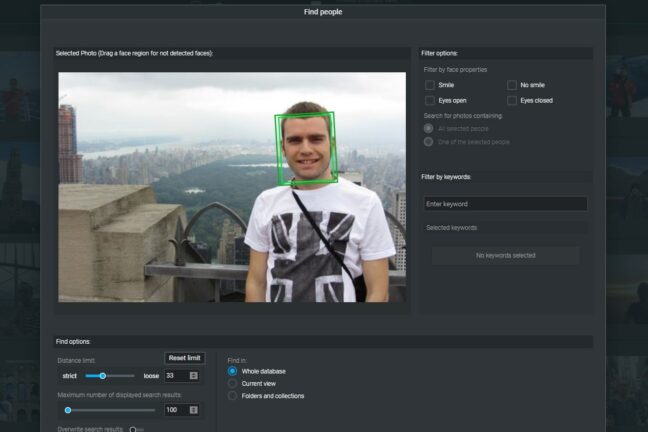 The keyword functionality is also superb. Excire Foto automatically analyzes your images when they're first added and selects appropriate keywords based on the image contents. The automatic tagging is accurate, and the AI can identify objects like flowers, people, architecture, and cars. The keywords also play a key role when searching for images, as there is a dedicated "Find by keyword" tool. When testing Excire Foto, I was able to find all of my sunset photos, all of my flower photography, and more.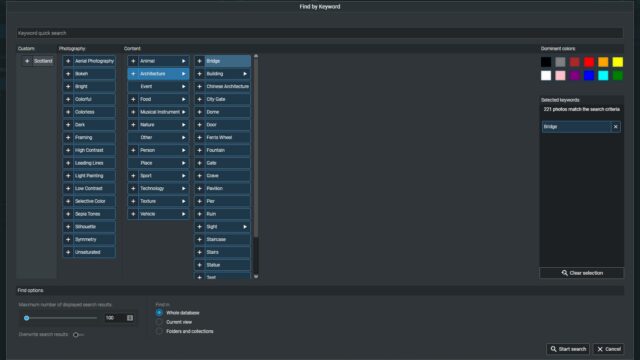 I found Excire Foto really easy to use, and for the most part, it runs smoothly. If you have a large image catalog to import, don't expect the analysis and keyword tagging to be quick, though; it took approximately 55 minutes to process my collection!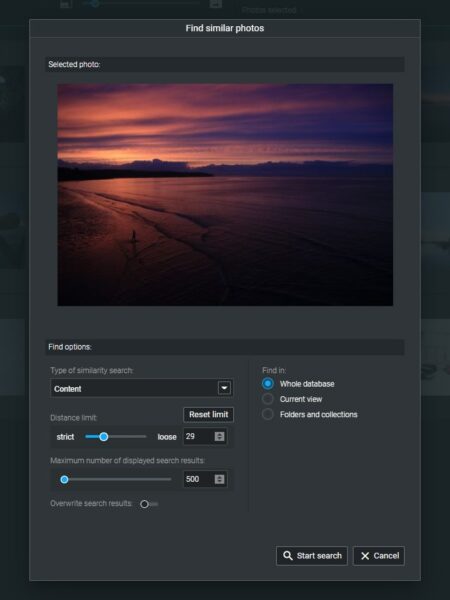 You also have a host of rating options for individual photos, including colors, star ratings, and flags. Some people find this useful for highlighting photos they want to edit. The only downside is that Excire Foto has no editing capabilities – you must organize your photos first, then open separate photo editing software after.
Pricing
Excire Foto 2022 is available for a one-off purchase price of $99. There is also a free 14-day trial available. I encourage you to use this before you buy the software; that way, you can see if you like it or not.
I get that $99 might seem expensive, but I believe it's worth it for the amazing AI functionality you get and the tools available. Due to the cost, I don't recommend Excire Foto for beginners, but it is great for serious hobbyists and photography professionals.
2. Mylio Photos
Also Great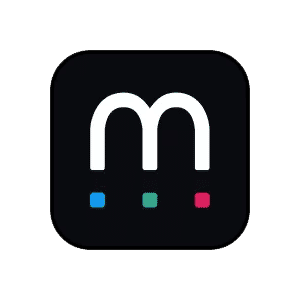 Great for photo security
Mylio Photos has an intelligent AI-powered organizer, and you also get a range of security features such as cloud encryption and Mylio Vaults to protect your treasured memories or client photos.
Pros
Great security features
Easy to use
Calendar view to find photos by date
The free version is comprehensive
Cons
Some of the AI tagging is wrong
Mylio Photos offers a blend of image organization and digital photo storage. It's a top choice if you need more than just organization and want to access your photos from multiple places while keeping them safe.
At the core of this product is the Mylio Photos software. It's available for various devices including computers, tablets, and smartphones. I appreciate the different filter options, which allow you to easily find photos based on parameters like the date, the folder, the event, and the category.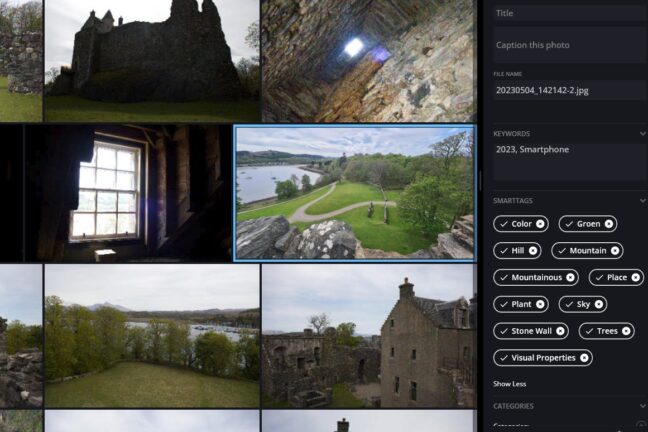 All of this is supported by AI technology, which analyzes your photos and does things like automatically adding keywords and smart tags. The smart tags are particularly impressive and include things identified in your photos like locations, people, animals, and color tones. I did find some smart tags strange, though, and there were instances of tags in other languages that I couldn't remove.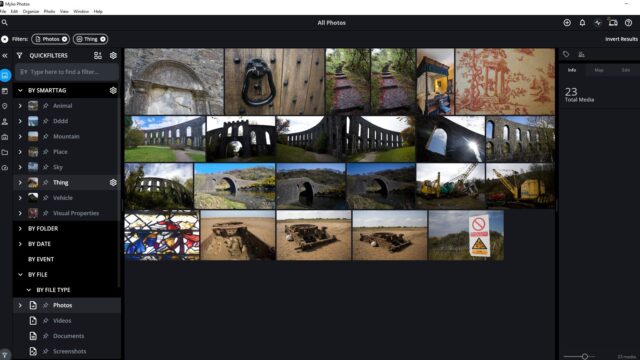 The Calendar view is handy; it shows a straightforward monthly calendar with thumbnails of photos. From here, clicking on the month reveals photos taken on different days.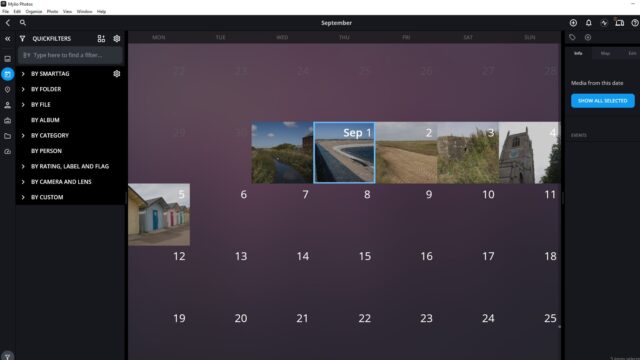 Besides organization, you get features like multi-device access, cloud encryption, and the option to create secure "Mylio Vaults" using external storage drives to protect your clients' photos.
Pricing
I'm thrilled that there's a free version of Mylio Photos, and this makes it a fantastic budget option. The free version offers full functionality except for some security features and connectivity capabilities.
For professional photographers without an external storage drive, the security features of the $9.99 per month Mylio+ plan might be beneficial. For example, it offers data protection against loss or theft, a photo recovery service for drive failures, and unlimited device connectivity.
The paid plan also comes with premium customer support and automated image backups. It might seem a bit pricey, but if you're a professional handling client photos, the security features can definitely justify the cost.
3. Eden Photos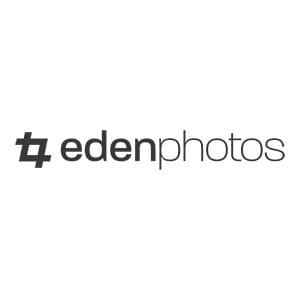 Great for beginners
Eden Photos is incredibly simple to use and has some great automatic tagging and sorting features that are powered by AI.
Pros
Simple and modern interface
Automatic tagging
Automatic album creation
Runs smoothly without using too many system resources
Cons
No support for RAW files
The Gallery view has no Folder view option
If you want a simple and inexpensive program to level up your photo organization workflow, I recommend Eden Photos. It's user-friendly, and I had no issues importing photos from my HDD. The clean and modern interface is appealing, too.
Even if you're new to photo organization software, Eden Photos shouldn't pose any problems. After importing your images, you can view them in either the Gallery or Album view. I personally prefer to keep the original folder structure, but the Gallery view tends to combine the photos together, which is a bit bothersome.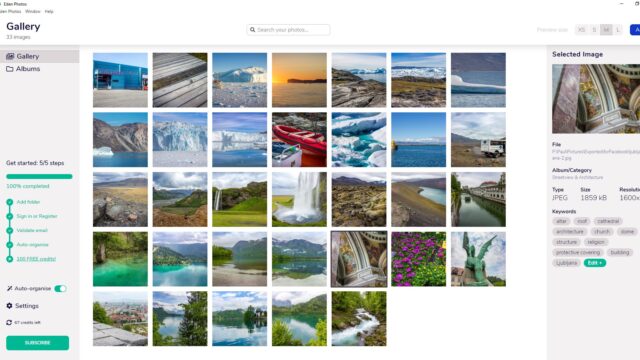 Nevertheless, the automatic tagging and organization features that use AI are impressive. I like how the AI analyzes your photos and adds relevant tags, which can help with filtering. Though it appears to be pretty accurate, the detection of the country may depend on the filename.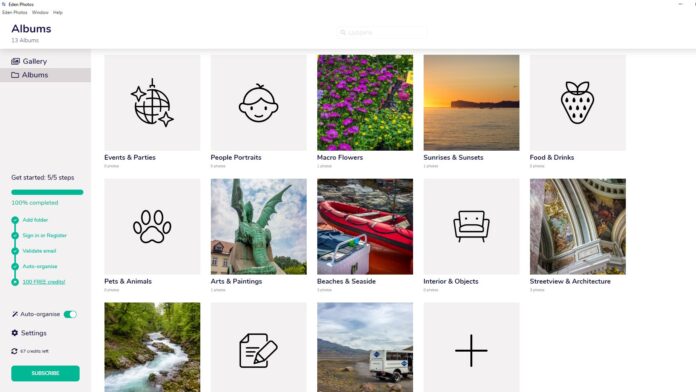 The automatic album creation and automatic organization work well, but a few of the program's decisions during my tests did seem odd. Fortunately, you can quickly move misplaced photos to their proper locations.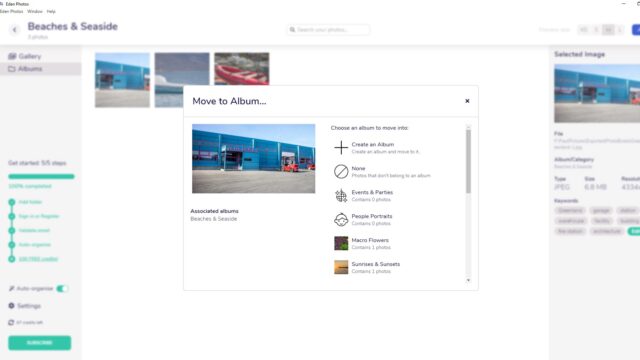 What's really appealing is the simplicity. You don't have to navigate through hundreds of features and tools but can focus on organizing and tagging your photos.
Pricing
Eden Photos is great for budget-conscious users thanks to the nice free version. The only downside is that the free plan lacks auto-tagging and organization. The Personal plan, at just $3.59 per month, allows for auto-tagging and organization of up to 1,000 photos per month, which is good value for most users.
4. PhotoPrism
Great for teams and businesses
PhotoPrism is an excellent choice for digital marketing teams or photography companies that need maximum control over their photo collections.
Pros
Modern and streamlined gallery display
Multiple automatic AI organization tools
Ability to sort photos using various criteria
Support for RAW files
Good free version
Cons
Requires self-hosting setup
Not suitable for novices
PhotoPrism offers a unique approach that caters to tech-savvy individuals. It's designed as open-source software that you need to install, host, and manage (like a server).
Though it has superb documentation and community support, it might not be the best choice if you want a simple Mac or PC photo organizer. Personally, I was a bit overwhelmed by the server setup process.
However, with the right knowledge and environment, PhotoPrism has excellent potential. It includes amazing AI cataloging tools that add keywords and identify people. The modern interface and various display options for your photos are appealing, too.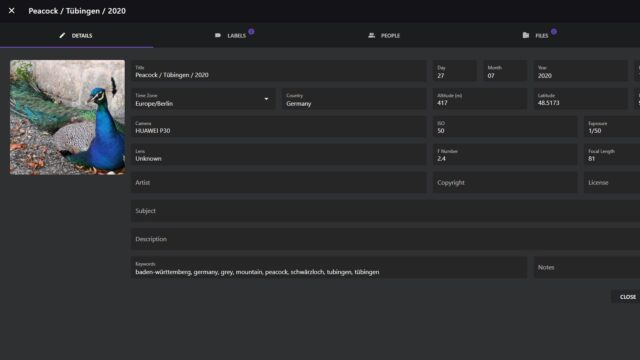 In the main folder view, you can see essential image details such as the date of capture, the location, and the camera used. You can also freely edit the metadata, which is handy for those needing to add precise details to their files.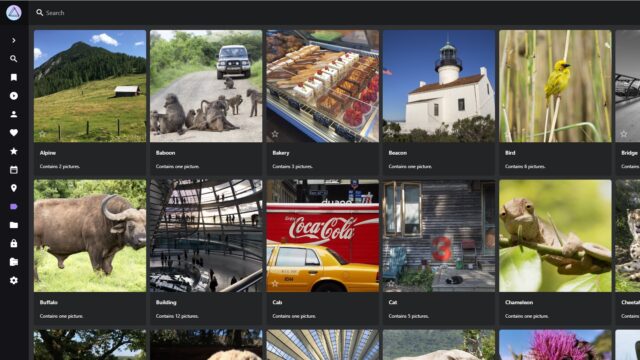 I believe PhotoPrism is an outstanding option for teams of photographers and even digital marketers. Due to the hosting requirements and nonstandard setup, it might not be suitable for beginners or hobbyists. But a team could benefit from the program's multi-device access, cloud functionality, and excellent AI organization tools.
Pricing
PhotoPrism's community version is free, and it essentially has full functionality except for support for vector images. The free version offers access to the open-source code and lets you set up PhotoPrism as you desire.
There are paid options, however, and the Pika Pods plan is perhaps the best choice if you lack hosting or server knowledge. Provided by a third-party hosting company, it's a fully managed version of PhotoPrism and costs only $6.50 per month, which is great value for what you receive.
5. Monument Cloud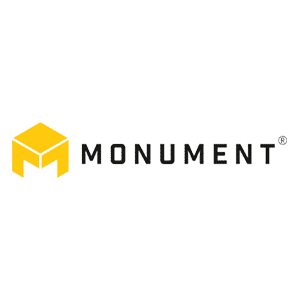 Great for photo security
Monument Cloud keeps your photos safe using encryption and makes them easy to manage thanks to various AI filter and subject-recognition tools.
Pros
Excellent security with data encryption
Advanced facial recognition
Multiple filtering tools to easily find photos
Cons
Some people might not like the idea of storing their photos in the cloud
Monument Cloud is an AI photo organizer paired with private cloud storage. The photo organizing software leans heavily on AI, which makes the task of organizing and finding your photos much easier.
Four key AI features you can take advantage of are facial recognition, image recognition, duplicate detection, and similarity grouping. For example, you can group similar photos to create a more streamlined workflow, or you can use facial recognition to quickly find photos of a particular person.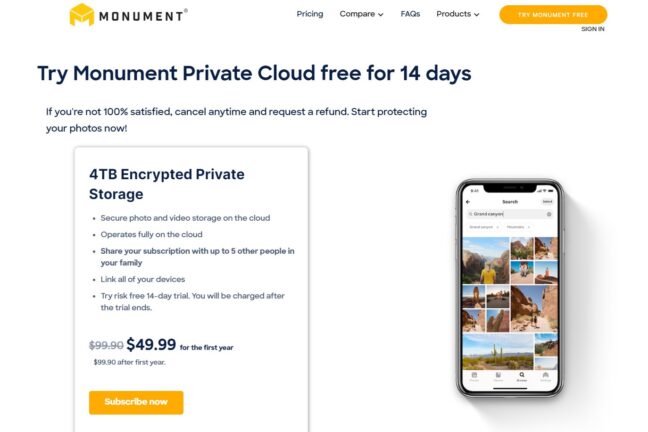 What's great about the program's storage is that it's cloud-based, so you can access your files from anywhere using your smartphone, your tablet, your editing laptop, and more. This also means a higher level of security compared to just storing the files on your computer. You get 4 TB of encrypted storage, and one subscription allows photo sharing with up to five other people.
Pricing
The Monument Cloud package is available for an annual fee. There's an introductory offer of $49.99 for the first year, and after the initial year is up, the cost increases to $99.90 per year.
For this price, you get 4 TB of encrypted cloud storage, full access to the Monument photo organizer, and subscription access for a total of six people (if you include yourself).
6. Google Photos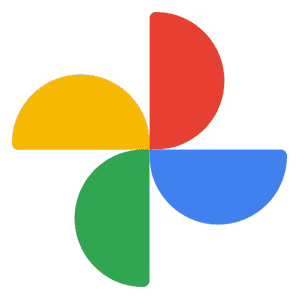 Great for small photo collections
Google Photos is great for basic usage and small photo collections and makes organizing simple with its facial recognition and automatic photo categories.
Pros
Incredibly easy to use
Great web-based performance
Has basic editing tools
Cons
You only get 15 GB of storage for free
The filtering and cataloging tools are limited
You might be surprised to see Google Photos on this list, but it does have some basic AI features and is a fantastic option if you want to organize and share a few holiday snaps. This solution is perfect for non-photographers who may only upload photos a few times per year, and I find it super easy to use, as well.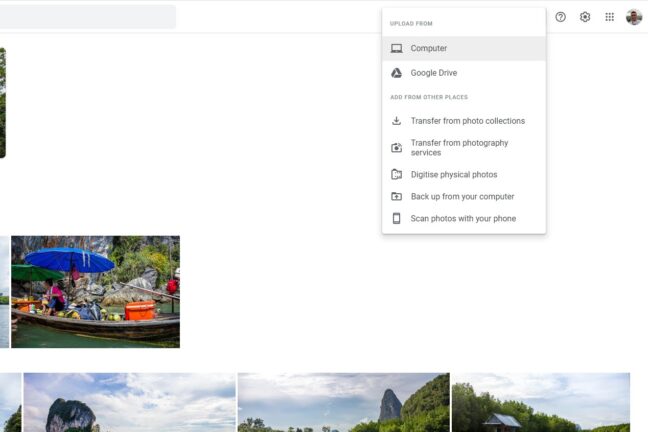 It has a clean and logically structured interface, and you can easily upload photos and navigate through your folders. I appreciate the different upload options as you can import photos from your computer and Google Drive or even transfer files from locations like photography services and your smartphone.
If you frequently take photos with your smartphone camera, this could be a great complementary app, as it comes installed on most Android devices. Google Photos offers various AI tools for editing and content creation, such as slideshows, photo memories, and preset templates. I also like the facial recognition feature and automatic photo categories, which allow for quicker cataloging and filtering of images.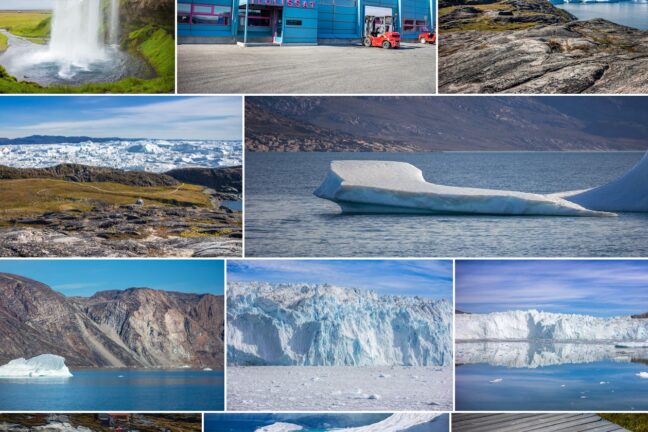 In terms of stability and performance, you shouldn't face any issues with Google Photos, as it's a web-based app. All you need is a web browser and an internet connection. My only significant complaint is the relatively small free storage capacity. You only get 15 GB, and for someone like me with thousands of photos, it doesn't stretch very far.
Pricing
Google Photos is free to use, and you get 15 GB of free storage. This is fine for JPEGs and compressed images but won't last long for large photo collections. You can upgrade the storage to 100 GB, 2 TB, or anything in between, and I find the monthly prices reasonable. For example, 100 GB is just $1.59 per month, and you can get a 16% discount if you pay annually.
7. Waldo Photos
Great for special occasions
Waldo Photos is a unique photo organizer that is perfect for sharing photos during special occasions like weddings and birthday parties.
Pros
QR code and SMS generation for people to add photos
Available for Android, iOS, and web browsers
Facial recognition so people can access their photos easily
The photos can be commented on and shared
Cons
Not really suitable as a long-term organizer
The free version doesn't have any personalization
I chose Waldo Photos because I find the concept truly interesting, and I believe this AI organizer has incredible potential for the right people, groups, and businesses. Waldo isn't a typical photo organizer; instead, it's an app that lets you easily share and organize photos of specific events.
The process is simple: You create a Waldo event within the app, such as a birthday party or wedding. A QR code is then generated, which can be printed or sent to attendees. They can use this to upload photos during the event, and special AI facial recognition is also used; that way, people receive notifications when they appear in photos.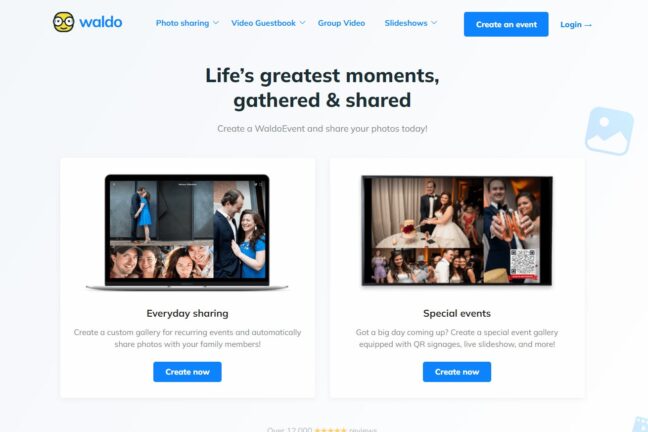 This is excellent for sharing photos of celebrations and events, something we all know can be challenging. Instead of asking people to send photos or trying to search through everyone's social media accounts, you can simply use Waldo. Everyone can see the photos right away!
The app is limited in terms of photo storage and organization, but the AI facial recognition technology is pretty advanced, and for special events, it's a cool concept. It could also be beneficial for businesses, sports teams, and even schools.
Pricing
Waldo Photos is free to use, but there's a gold version of the app that unlocks additional features. The free version is relatively comprehensive, though it lacks the customization and personalization offered by the gold version. Still, you can access it and create photo events for free on Android and iOS devices as well as web browsers.
The paid version costs $49, which seems reasonable, and it includes a range of personalization options. These features include live slideshows, automated photo delivery, and custom SMS messages for those wanting to add photos.
Manage Your Files with an AI Photo Organizer
As AI continues to evolve, you can expect more software to tap into its capabilities. Fortunately, if you're struggling to keep your photos organized and want to harness the power of AI, you already have a few outstanding options to consider.
Excire Foto 2022 is my top pick and currently stands out as the best AI-powered photo organizer. The AI technology is superb and makes quick work of organizing and filtering large photo catalogs. If you're serious about your photography, this is the optimal choice.
Mylio Photos and Eden Photos are budget-friendly options compared to Excire Foto. They are fantastic for beginners, families, and those seeking a simpler AI photo-organizing solution.
Lastly, photography teams, businesses that utilize images, and digital marketing teams could benefit from the flexibility and control that a self-hosted PhotoPrism package offers.