Quality issues in video recordings can be the result of camera shake, difficult lighting conditions, poor focusing, poor resolution, and more.
So, what do you do if you've just recorded some outstanding footage, only to find that it doesn't look good?
You might be tempted to simply delete the video, but you have another option: use a video quality enhancer software, which lets you improve the resolution and quality of the footage.
Generally, there are two types of video-enhancing software. There is software that utilizes AI technology, which uses AI learning and algorithms to improve video quality, and there is software that offers manual quality-improvement tools. The latter requires more knowledge and a hands-on approach, but you are mostly given more control over the editing and enhancement process.
Read on to find out seven of the best video quality enhancer software programs available today!
Best video quality enhancer software in 2023: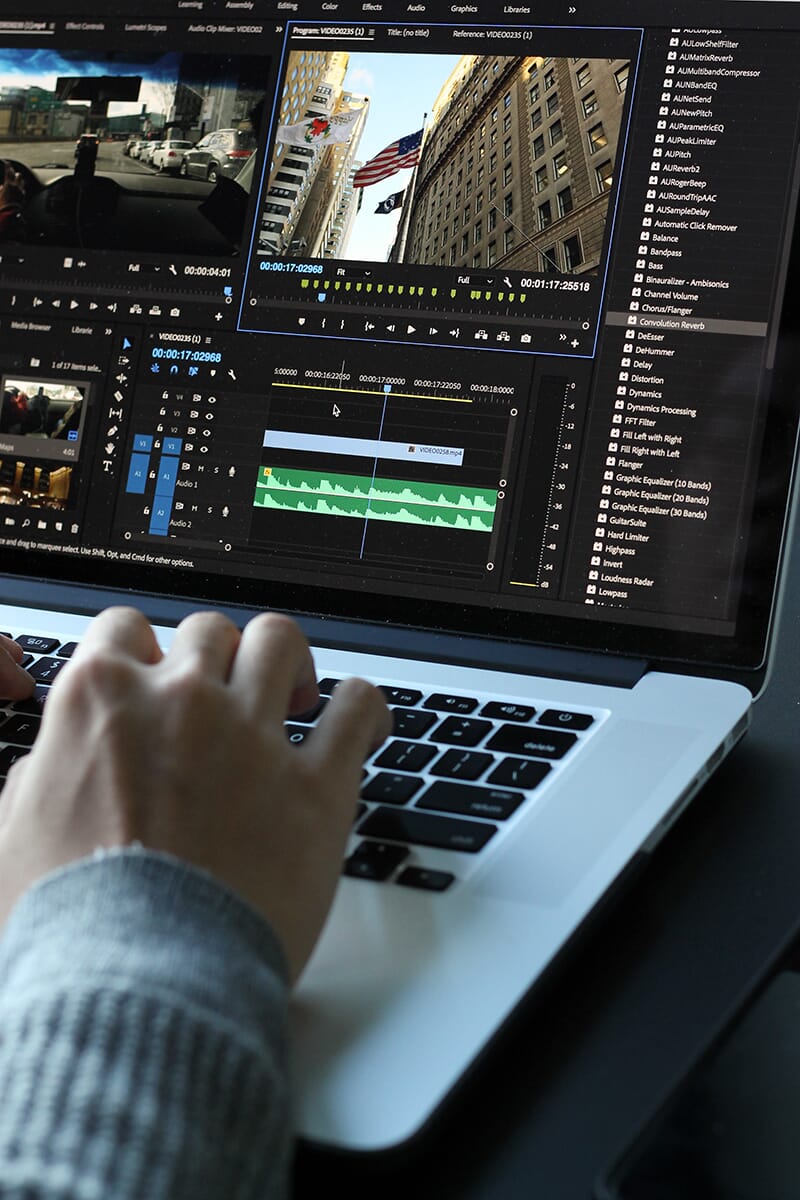 When you buy through links on our site, we may earn a commission at no cost to you. We evaluate products independently. Commissions do not affect our evaluations.
Video Quality Enhancer Software
1. Topaz Lab Video Enhance AI
Our Pick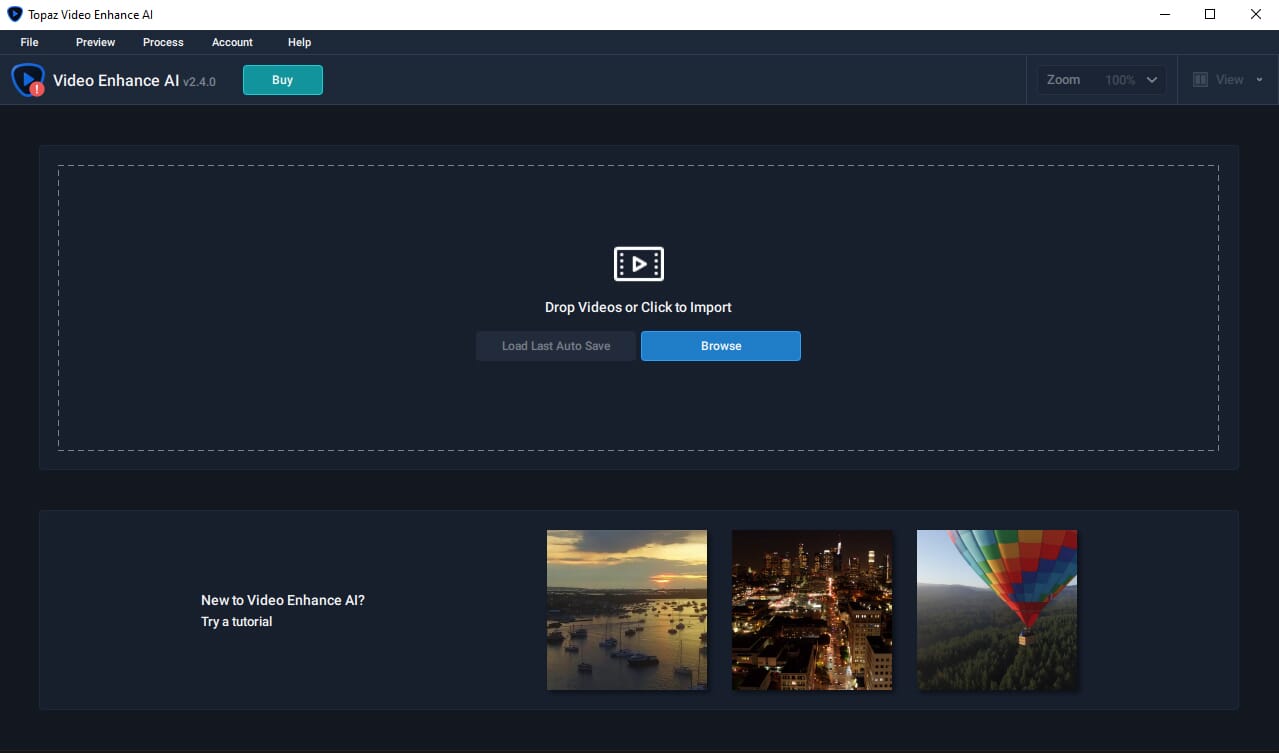 Great for professional use
Topaz Lab Video Enhance AI is a superior tool that offers an automatic enhancement process with great results.
Pros
Excellent enhancement quality
Process is largely automated
Can detect the original video quality
Cons
Relatively Expensive
Topaz Lab Video Enhance AI features a great combination of ease of use and quality. It has a simple layout that anyone should be able to understand, and it automates much of the enhancement process. This means that you don't need extensive knowledge of video editing techniques. Simply open the software, upload a video, and select the enhancement criteria. The AI technology will do the rest for you!
Related Post: Topaz Studio Review
The settings are minimalistic; for example, you can select the initial video quality from either low, medium, or high, which helps the AI technology enhance the video effectively. You can also choose the final output size.
The enhancement process does take a while, but this is expected when working with larger video file formats. Generally, we got fantastic results with clear enhancements.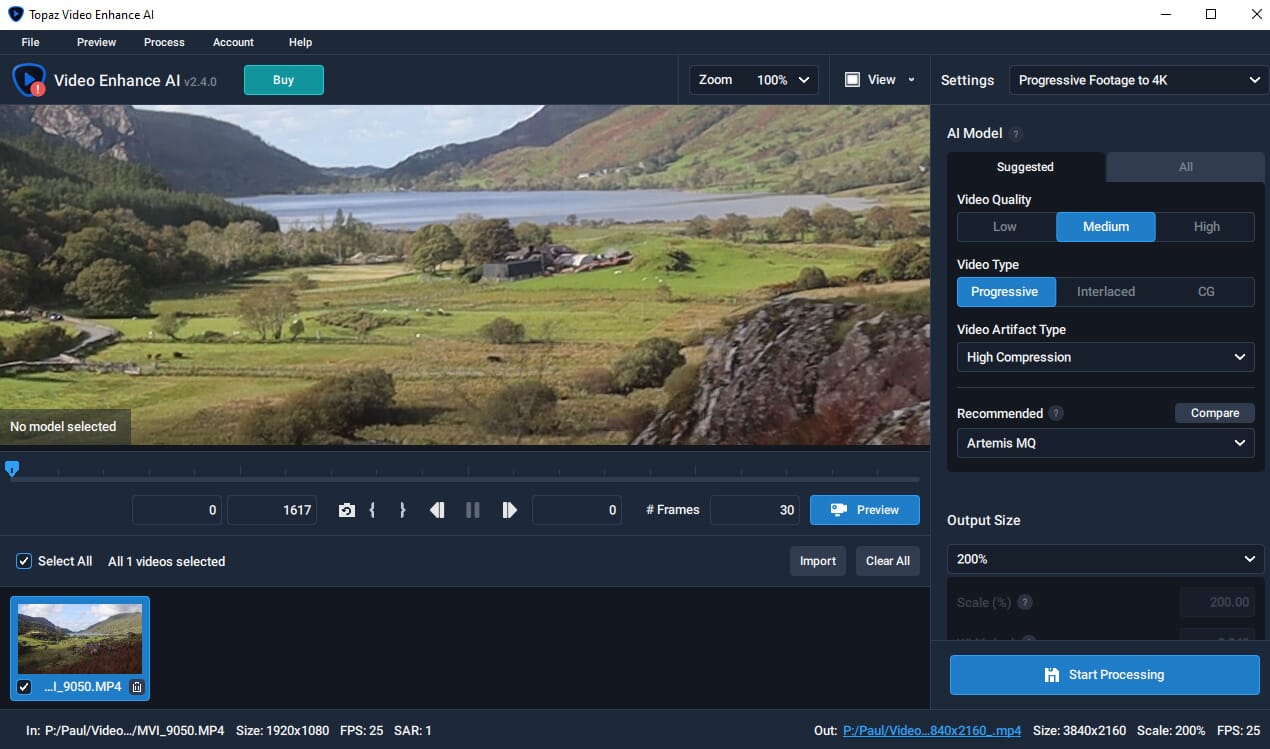 There is a trial version of Topaz Lab Video Enhance AI.
However, videos enhanced using the trial do come with a watermark. The full software is available for a one-off price of $199.99. Yes, it's expensive – but the quality of the enhancements and the ease of use this software provides are worth the extra dollars.
2. Adobe Premiere Pro
Also Great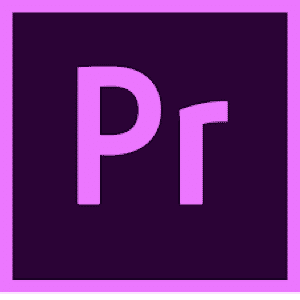 Perfect for comprehensive edits
Adobe Premiere Pro is perfect for those who need more than just basic enhancement software.
Pros
Has a full suite of editing tools
Also has upscaling tools
Can work with other Adobe products
Cons
The monthly subscription is not cheap
If you have a powerful computer for video editing and want to enhance your videos as part of a larger editing process, editing software like Adobe Premiere Pro is designed for comprehensive video editing and also offers quality enhancement tools.
It is often seen as the industry standard for video editing and is, therefore, a good choice for content creators or even would-be film producers. The only downside is that it requires a (relatively expensive) monthly subscription; at present, the cheapest subscription is $19.97 per month. However, if you are serious about video enhancement and editing, the cost is certainly worth it for the features you get.
Using Adobe Premiere Pro, you can improve key aspects of your videos, including elements such as colors, tone, and contrast. There are also options to correct common video errors. And Adobe Premiere Pro has an upscaling option, too, which allows you to choose dimensions, output quality, and the display format of your video so that its basic resolution quality is improved.
3. Ashampoo Video Optimizer Pro 2
Great for quick, manual enhancements
Ashampoo Video Optimizer Pro 2 offers quick, manual edits with a series of simple enhancement tools.
Pros
Has a series of presets to choose from
Has a range of useful enhancement tools
Affordable
Ashampoo Video Optimizer Pro 2 isn't fancy or flashy; it's not a complete video editing solution, nor does it automate the enhancement process using AI learning. Instead, this software provides a series of simple enhancement tools, so you can manually improve the quality of your videos.
As a result, it is easier to use than full video editors like Adobe Premiere Pro. However, it also takes more time to learn and use than AI-driven software like Topaz Labs Video Enhance AI. We do, however, like the relatively cheap price of Ashampoo Video Optimizer Pro 2. The full version costs just $18.56, which makes it one of the best video quality enhancer software options available for filmmakers on a budget.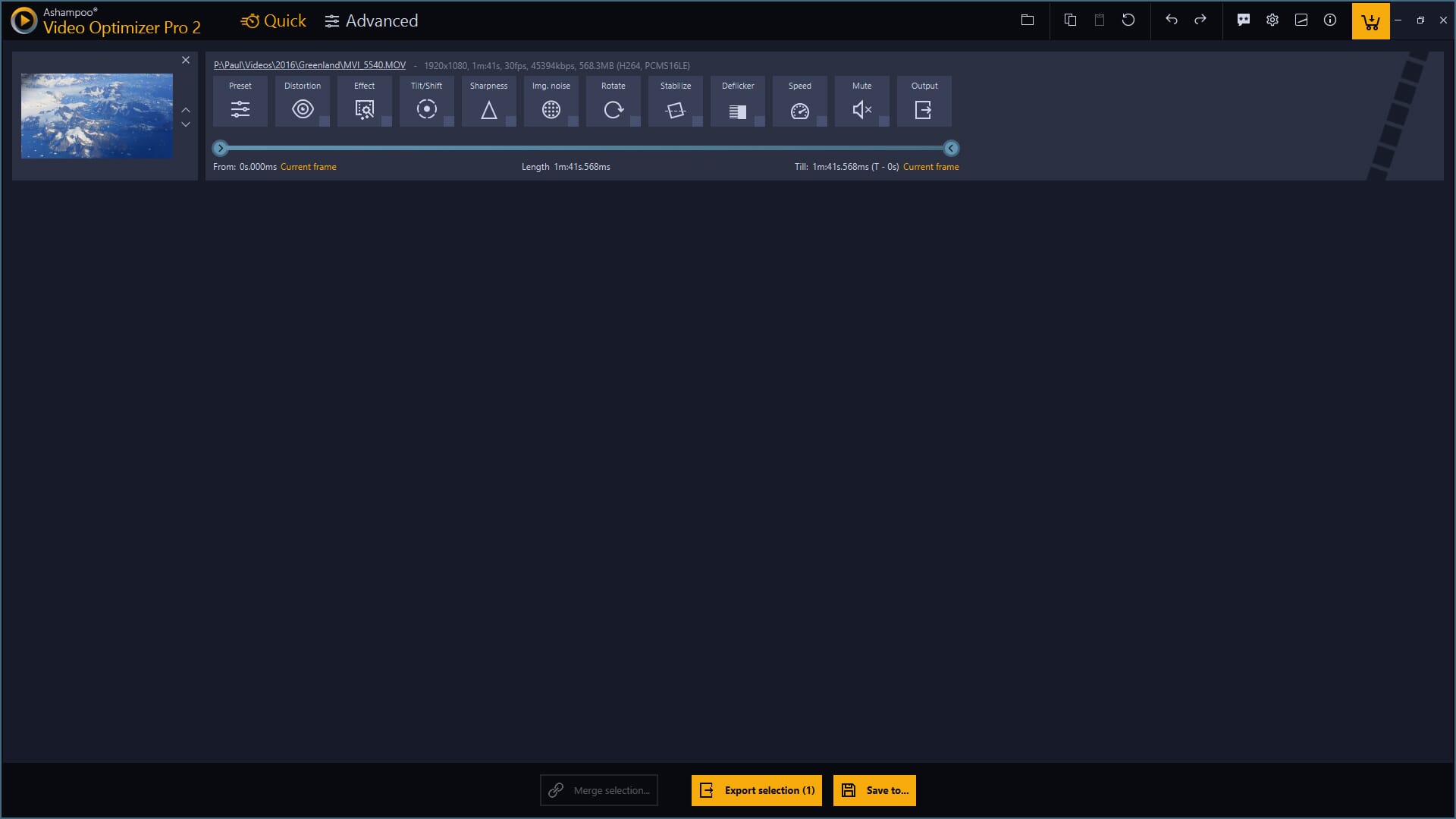 This video quality enhancer has a range of simple options for editing. This includes distortion correction, tilt/shift adjustments, sharpening, noise reduction, and stabilization improvements. We also like that it has a series of presets to choose from, which emulate different cinematography types and are useful if you don't know which settings to choose.
The overall quality of the enhancements is also great. Once you understand the different options, you can quickly and easily enhance your videos exactly as you like.
4. AVCLabs Video Enhancer AI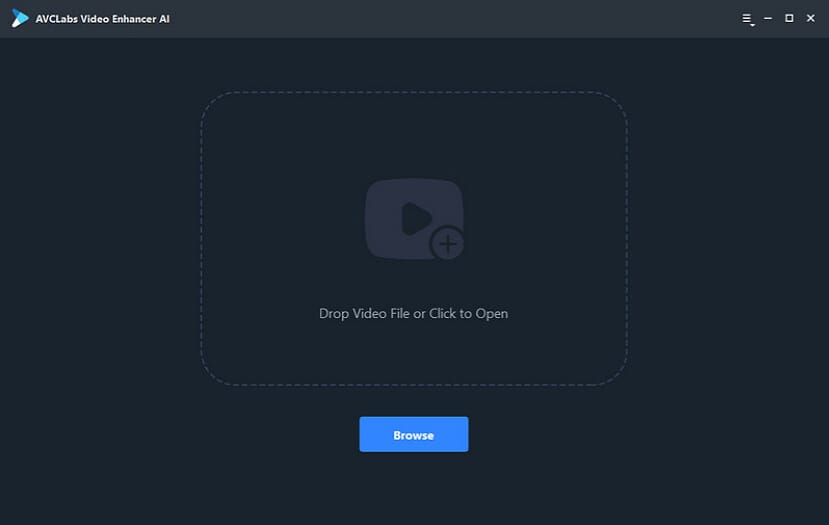 Great for home videos
AVCLabs Video Enhancer AI is a premium option, perfect for those wanting to improve the quality of their home videos.
Pros
Has a minimalistic interface and tools
Can upscale from 1080p to 4K
Cons
Doesn't have any advanced features
If you want top-notch software that enhances videos with minimum input for yourself, AVCLabs Video Enhancer AI is a good option. There is a free download available (with limitations), while the full version is available for Windows devices for a one-off price of $499.95 for a lifetime license, or you can opt for the monthly plan with installments of $39.95.
This software uses a range of AI technologies to enhance video quality. This includes intelligent deblurring and resolution enhancement. You can upscale your 1080p videos to 4K, for example. It is great for home use, and for those who want to improve the quality of their personal videos, such as holiday and event footage.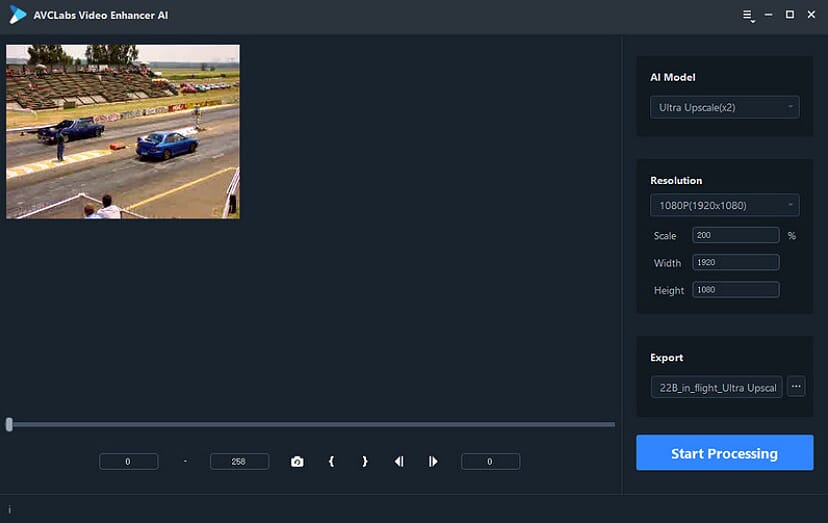 AVCLabs Video Enhancer AI is also easy to use. All you have to do is open the desired file and select the enhancement options, which include the AI model to use, the output scale, and the dimensions. You can also choose the final output location.
The only downside to this software is that it doesn't offer any advanced options; it only has these basic tools. As a result, it may not be suitable for those who require professional video enhancement.
5. DVDFab Video Enhancer AI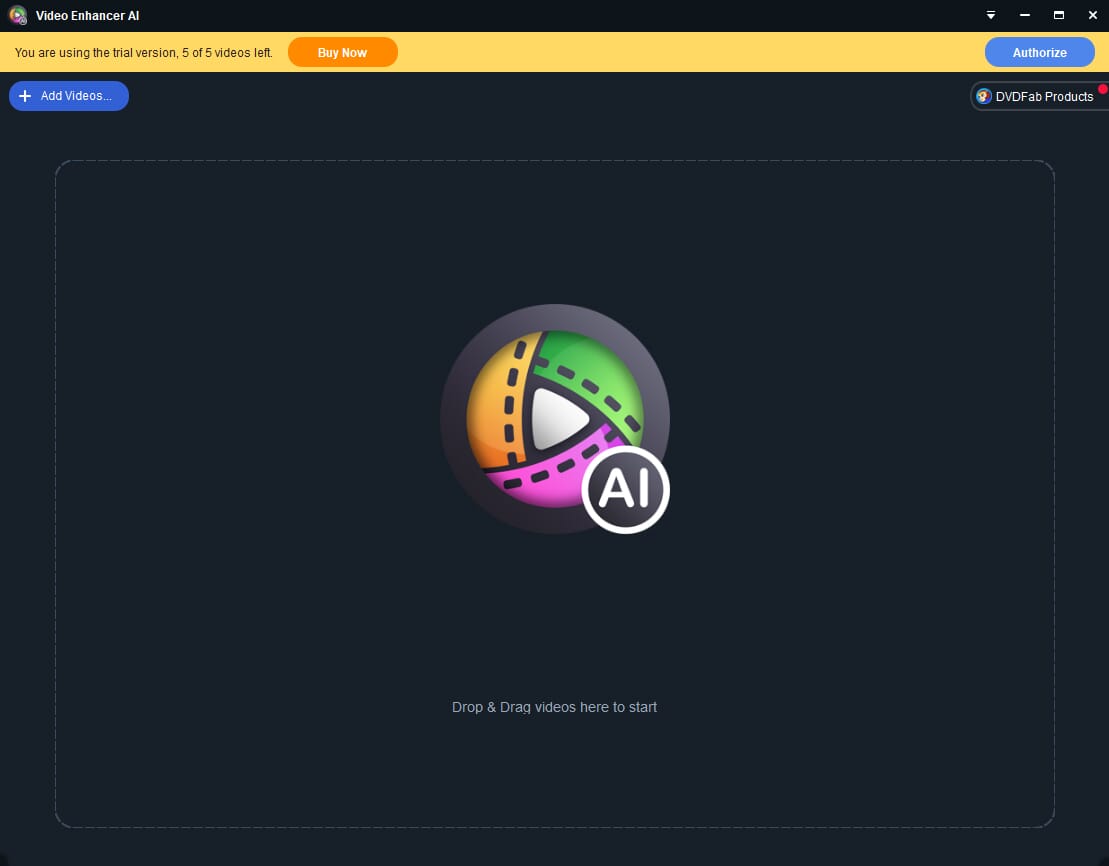 Great for quick enhancements
DVDFab Video Enhancer AI provides a simple approach to enhancements. Using AI learning, it can greatly boost the quality of your videos.
Pros
Can upscale videos
The tools are easy to understand
Inexpensive compared to some other choices
Cons
Only available for Windows users
Next, we have DVDFab Video Enhancer AI. This is another software that utilizes advanced AI learning and algorithms to improve video quality. We like the simplistic interface of the software, which looks modern, plus the toolbars are easy to understand – even if you don't have video editing experience.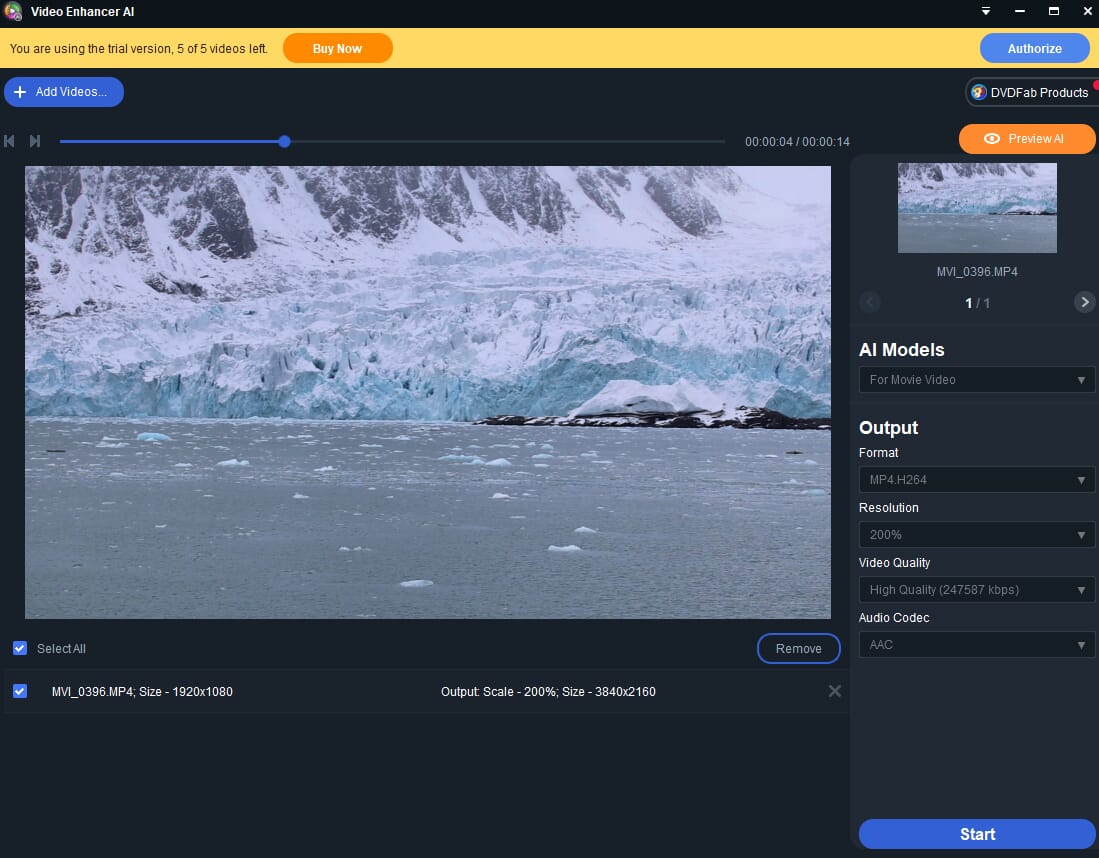 First, you upload your video. You're then presented with a series of enhancement options on the right-hand side, including different AI models and various output formats. We like the AI model option, which lets you choose from different presets for different video types, including Anime, Home Video, and Movie.
The process isn't particularly quick, but this is to be expected for AI video enhancements. And the results are decent, with a noticeable improvement in quality.
There's even a free version that allows you to enhance a maximum of five videos. After this, you must purchase the software for a one-off price of $79.99 (though note that the software is currently only available for Windows users).
6. PikaVue by GDFLab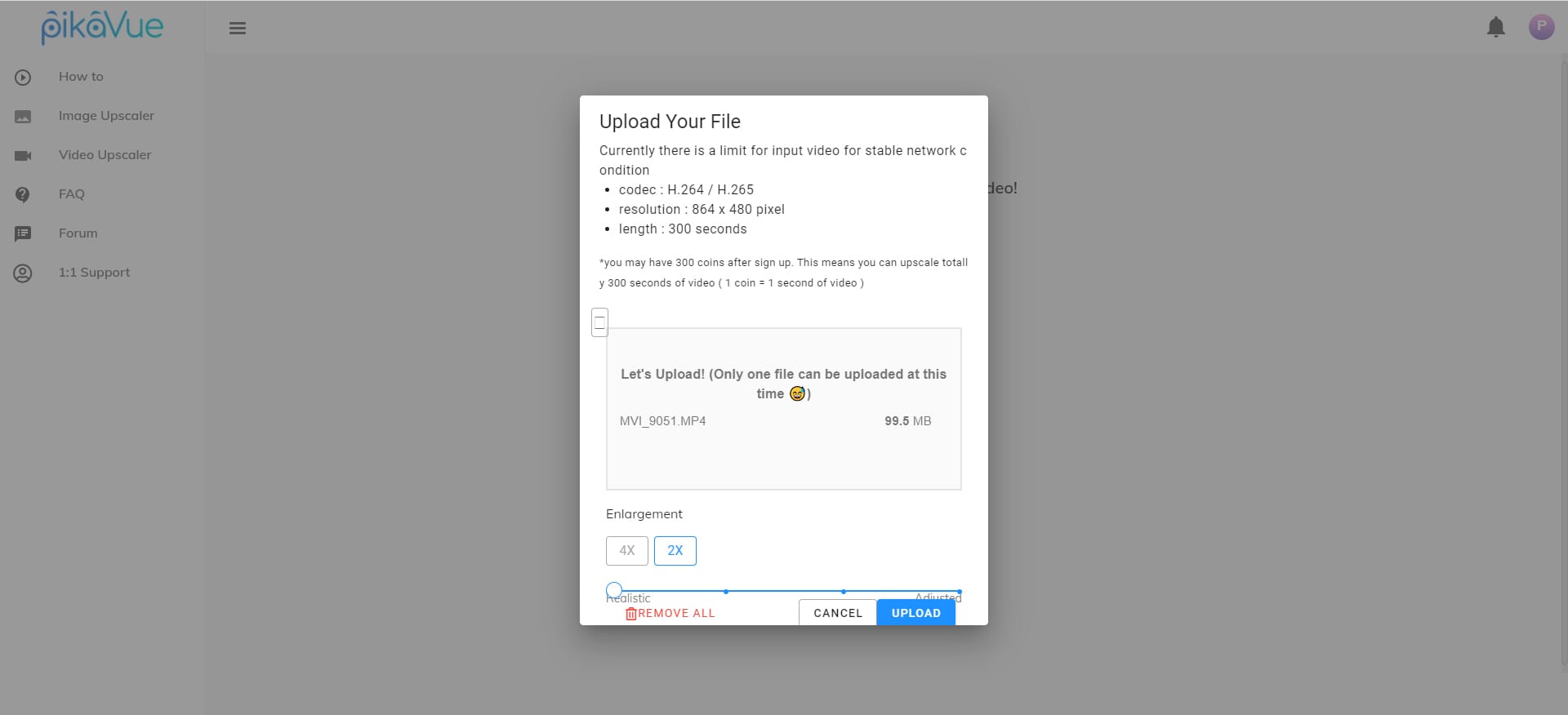 Great for occasional enhancements
PikaVue is a simple online video enhancement tool that offers a minimalistic interface and a quick enhancement process.
Pros
Easy to understand and use
Quick enhancement process
You only pay for what you enhance/download
Cons
Limited file size for the free version
For those who prefer to work in a browser, there are a few online editors available, including PikaVue by GDFLab – a simple and effective video enhancing platform that is easy to use.
To get started with PikaVue, you must first register an account (you'll need to provide your name, email, and password, though the registration process should only take a few minutes).
Once you have registered, you can start using the platform. The dashboard is minimalistic and the first step is to click on the video upscale option, then select your video. The free version has a video length limit of 300 seconds and a maximum resolution of 840×480 pixels.
Hit the upload button and your video will be uploaded and enhanced. Once finished, the enhanced video will appear in your dashboard to download. You can technically use the software for free, but to download your files, you'll need to embrace the PikaVue coin system. Initially, when registering an account, you get 300 coins. You can then purchase additional coins for more downloads. The number of coins used depends on the size and length of your uploaded video.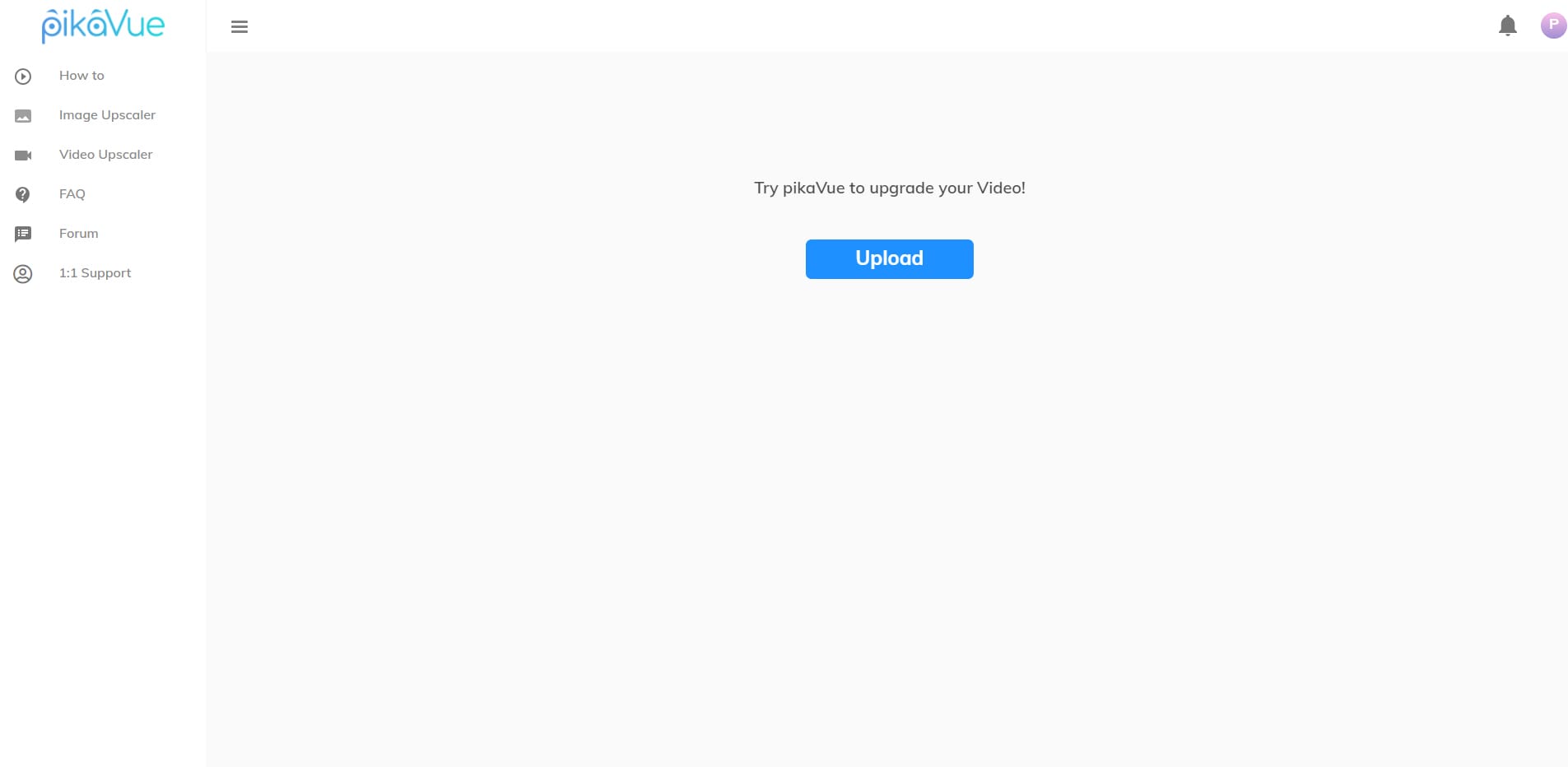 This is a simple tool to use, but the downside is that you don't have any control over the process. Also, the limits on the free version make it unsuitable for HD video.
7. BitSave by iSize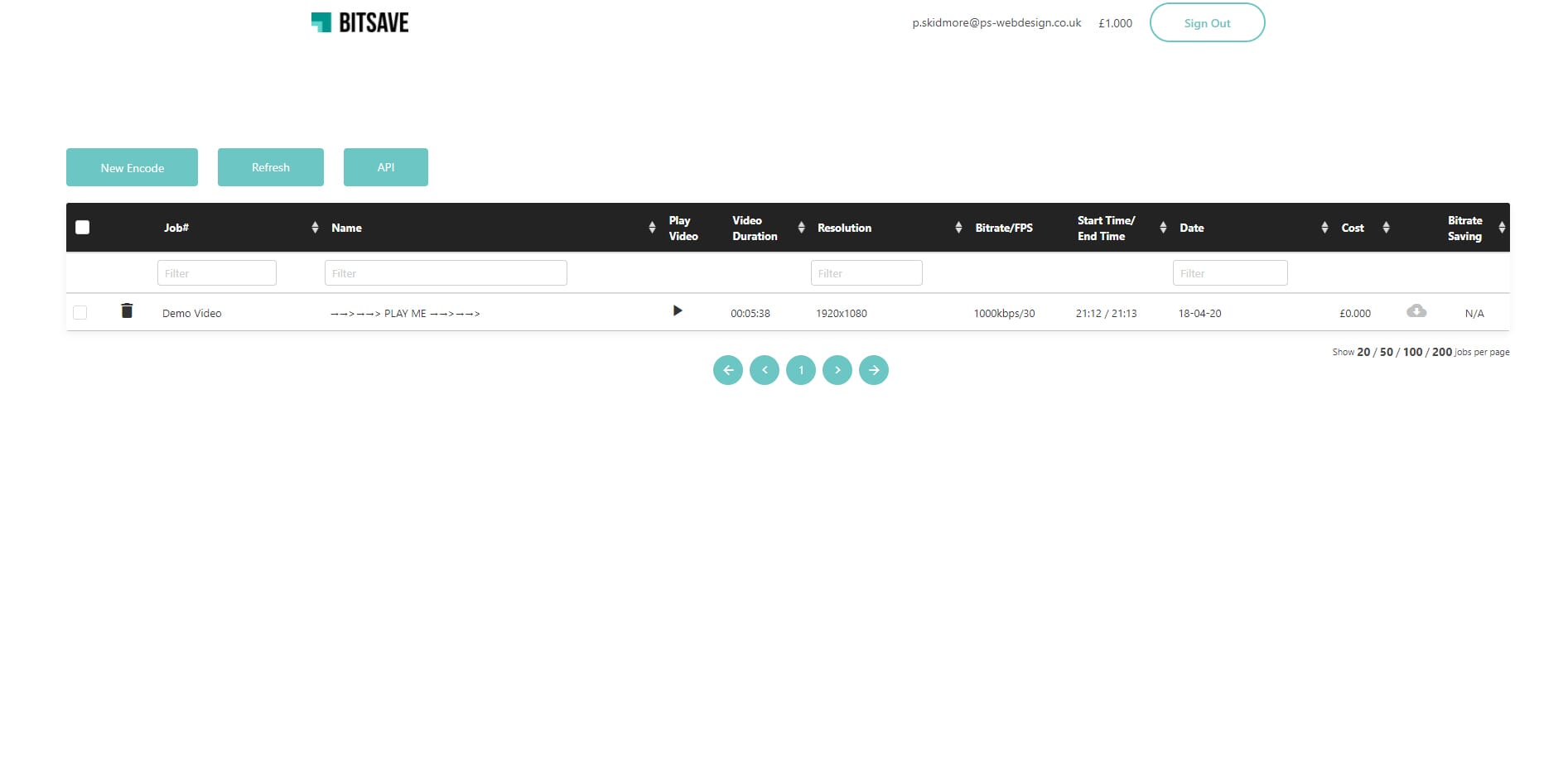 Great for content creators
BitSave is a useful online enhancement tool that is suitable for content creators recording videos on multiple devices.
Pros
Streamlined online dashboard
Only pay for what you download
Offers a quick enhancement process
Cons
Doesn't offer specific AI enhancements
Some of the best video enhancement software uses AI learning combined with using different codecs to boost the video quality. BitSave by iSize is one of these platforms.
To use BitSave effectively, we do advise that you have a little understanding of video editing and that you're familiar with encoding and the different codec types. You must first register an account – then you can open the main enhancement dashboard.
Here you can view all your recent projects and uploaded videos in a simple list view. To enhance a video, simply click on the New Encode button. This opens a pop-up, where you can upload your video and select the encoding information. This includes the format, dimensions, bit rate, key frame interval, and audio output.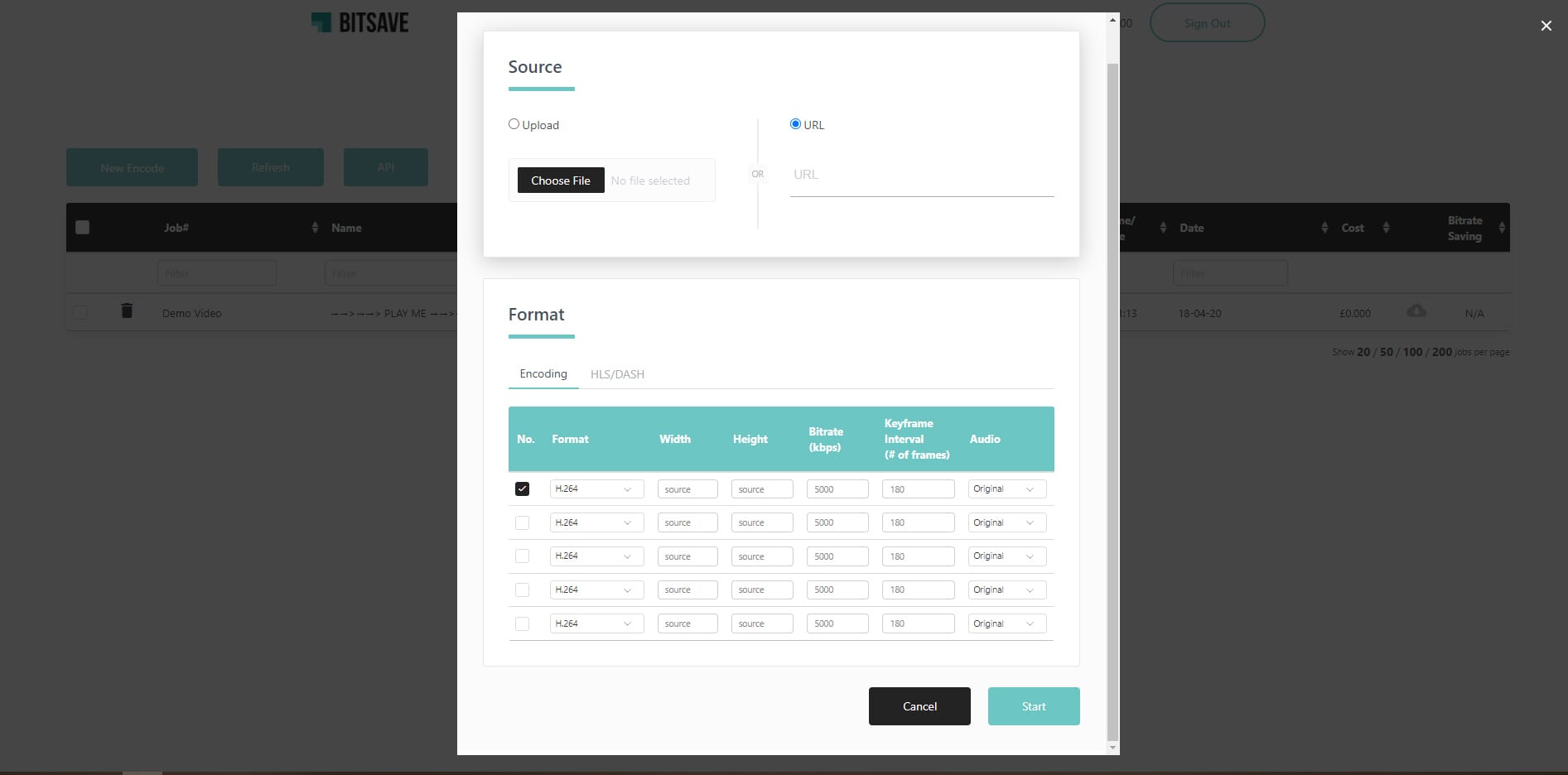 BitSave will then process the video and the enhanced version will show in the dashboard once completed. Once the video has been processed, you will see the total cost to download it. There is a minimum charge per video, and the rate depends on the encoding method, the file size, etc. Overall, this is an effective tool and is great for content creators who need to change their video formats.
Which Is the Best Video Quality Enhancer Software for You?
The best video quality enhancer software can be highly useful. Thanks to these programs, you can improve the quality of your videos and correct common errors like camera shake. But which could be the best option for you?
Our top pick is Topaz Lab Video Enhance AI. This is a high-quality tool that offers simple, effective AI enhancement. Alternatively, if you want manual enhancements and greater control over the process, video editing software like Adobe Premiere Pro is a great option.
Lastly, if you want a simple approach to enhancements, software like PikaVue and DVDFab Video Enhancer AI are relatively inexpensive, easy to use, and are suitable for those who occasionally need to enhance holiday videos, for example.