Photo enlarger software is ideal if you want to increase the size of your photos without losing quality. For example, you may want to use a photo for a canvas but only have a small resolution version that would result in a pixelated print.
The best photo enlarger software uses advanced algorithms and processes to greatly increase image size. This is not a simple process and not really something you could achieve by just increasing the image size in post-processing software, for example. Some post-processing software like Photoshop and GIMP have photo enlarging functions, but in most instances, specialist software is required.
If you want to enlarge photos for print or web usage, we have gathered 10 fantastic photo enlarger software options.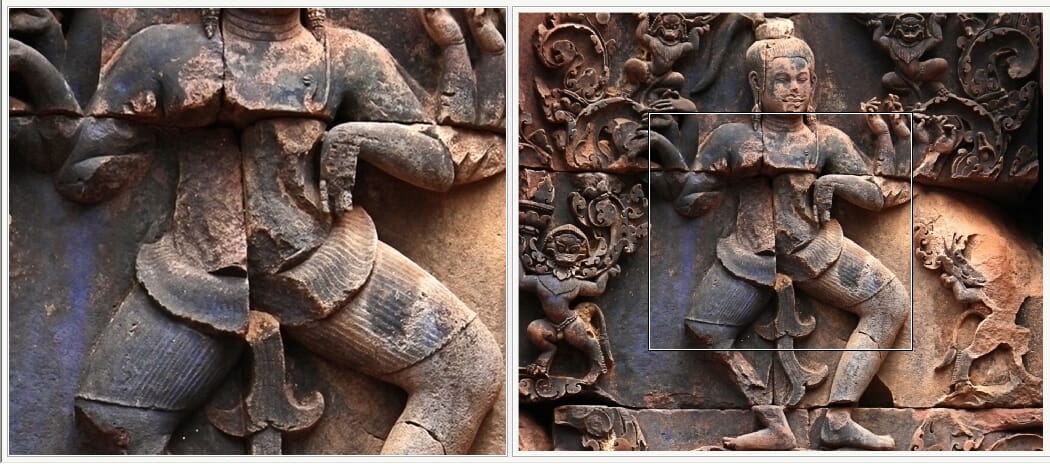 1. ON1 Resize
Best overall choice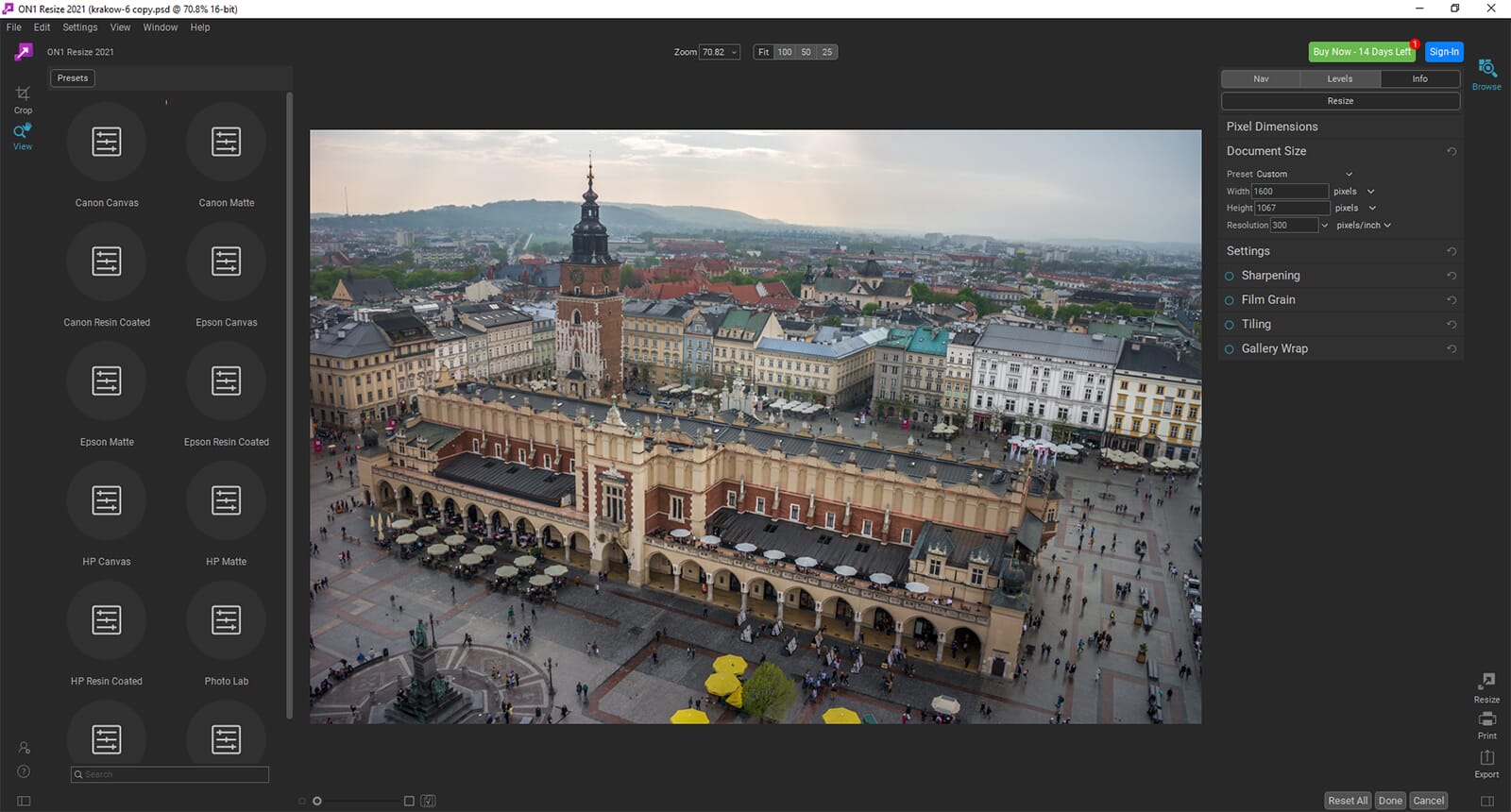 Powerful features but still simple to use; has a great range of canvas presets.
Has a simple and easy to use interface
Excellent range of canvas presets
Can create gallery wraps and tiling
Price – $63.74
Platform – Windows
Notable Feature – Automatically create canvas wraps
If you are familiar with ON1 Photo RAW 2021, you will feel at home using ON1 Resize. This is a powerful, but simple-to-use enlarging program from ON1. It has a simple layout and also has a range of automated options so you can jump right in and start enlarging your photos.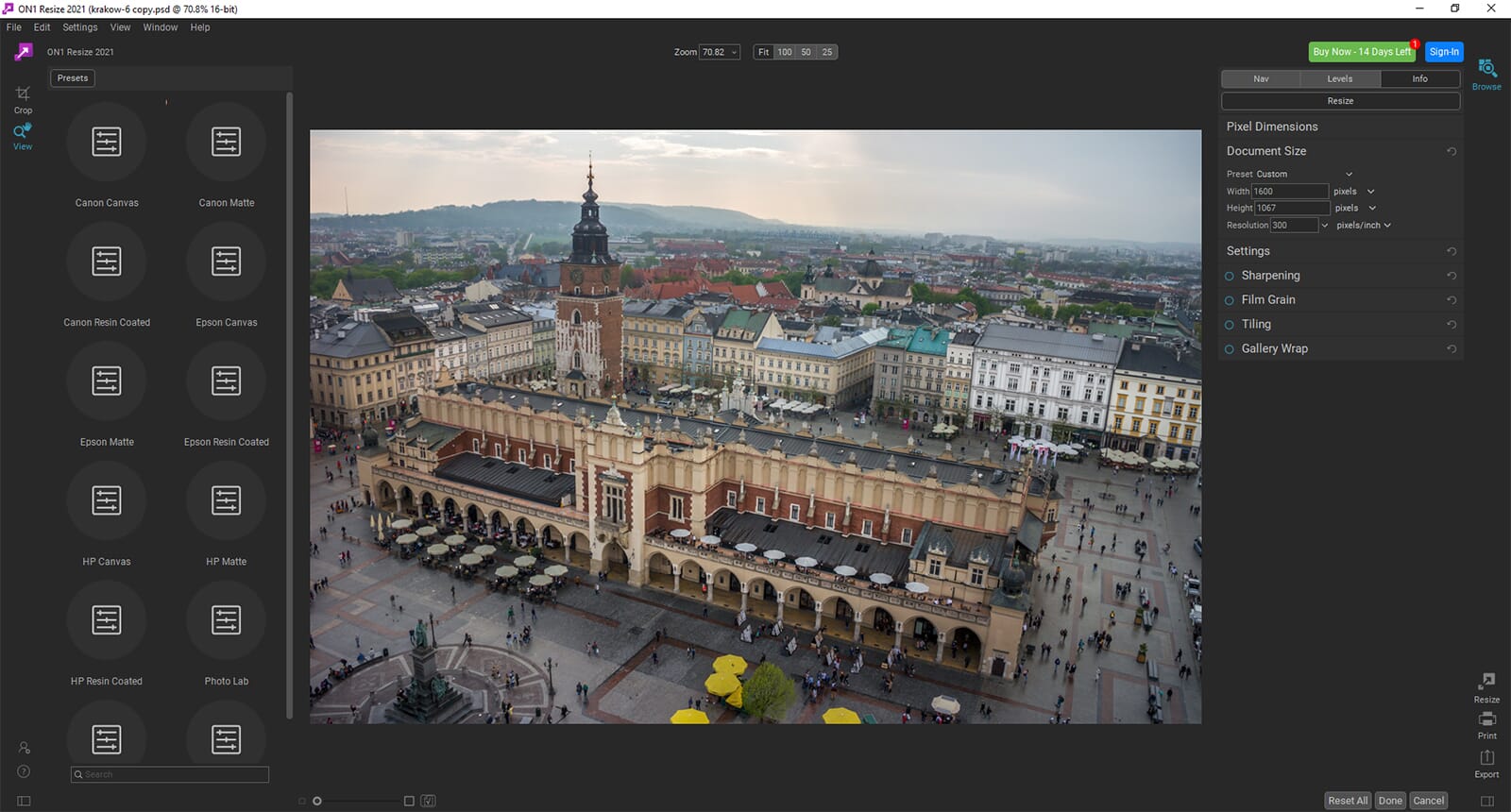 It has a great range of preset canvas sizes for different products and paper types. For example, you can resize your photos to match presets like "Canon Resin Coated," "HP Matte," and "Epson Canvas."
The quality of the enlarging process is fantastic, and you can also perform other editing functions like sharpening and adding automatic gallery wraps for canvas prints. You can also upload photos to the cloud via the ON1 360 service.
2. Topaz Gigapixel AI
Uses intelligent upscaling for brilliant end results
Results in no loss of quality or detail
Can enlarge photos up to 600% larger
Has an expensive one-off purchase fee
Price – $99.99
Platform – Windows & Mac
Notable Feature – Can enlarge photos up to 600% their original size
Topaz Gigapixel AI is easily one of the best photo enlarger software programs available. It offers some of the most comprehensive resizing tools available, and this includes potentially increasing the image size up to 600%. All this is done in a streamlined program with a self-explanatory interface. It really is simple to use and once you have opened a photo, the different enlarging options are presented on the right-hand side.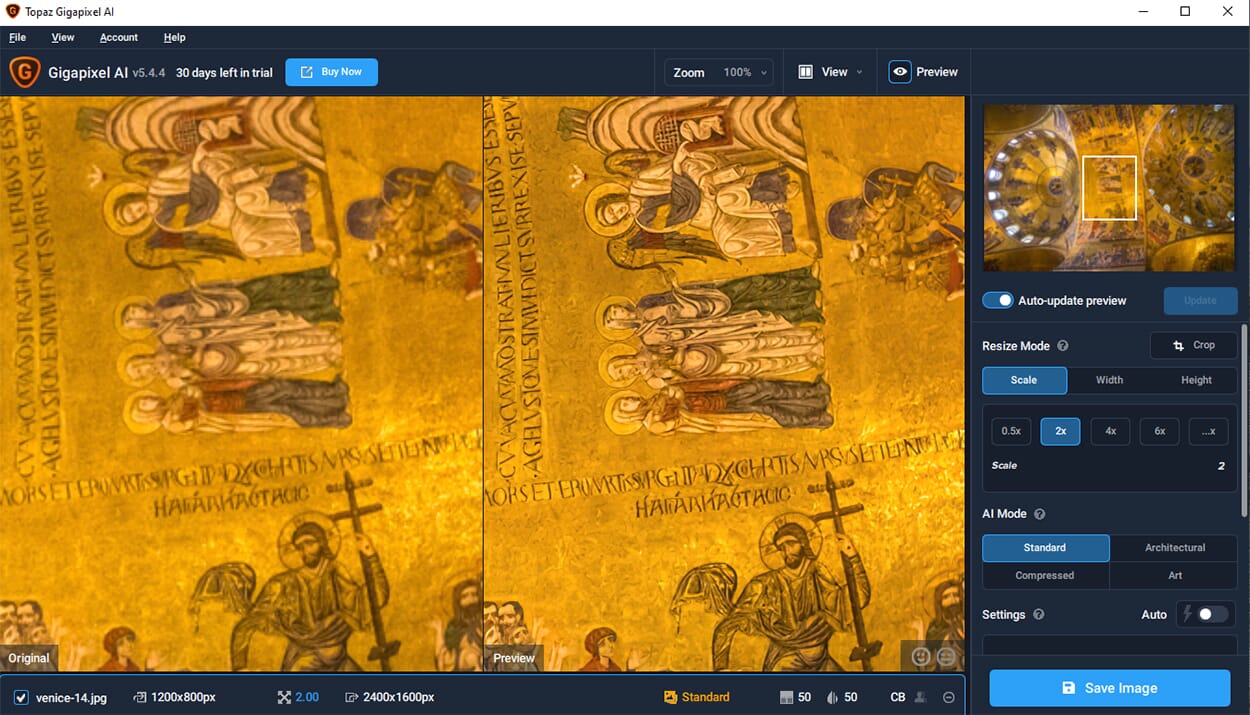 For example, you can choose between different preset enlarging multipliers such as 0.5x and 2x. You can also choose different AI modes which affect how the enlarging process works. Before you enlarge the photo, you can also use basic transformation tools and crop your image if you wish. This program is best suited for professionals who need the best end results and consistently reliable photo enlarging software.
3. Reshade Image Enlarger
Best free photo enlarger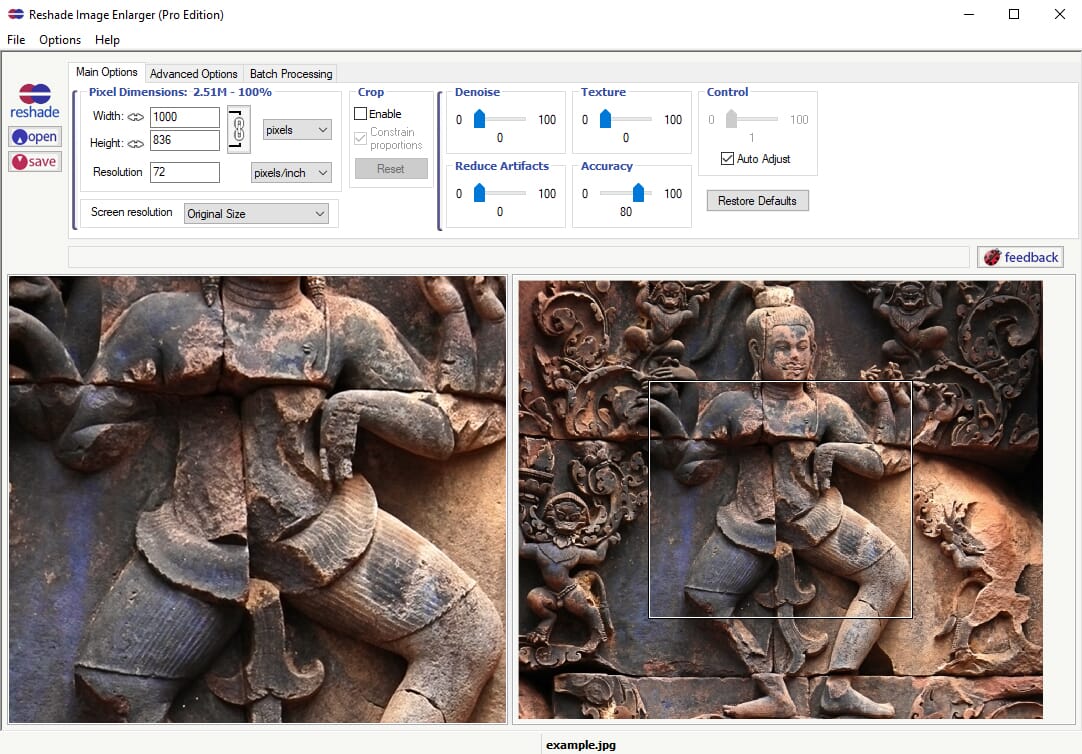 Simple to use tools, and great for batch processing of multiple images.
Can also reduce noise and other photo defects
Has a good range of advanced image resolution techniques
Can crop and transform images before resizing
Has limited functionality outside image enlarging
Price – Free
Platform – Windows
Notable Feature – Has an advanced batch processing feature
If you don't want to spend a ton on photo enlarging software, Reshade Image Enlarger is a good free resource. It has a relatively dated interface and it doesn't look as modern and sleek as some of the other options in this list. However, it is easy to use and offers a good range of resizing options.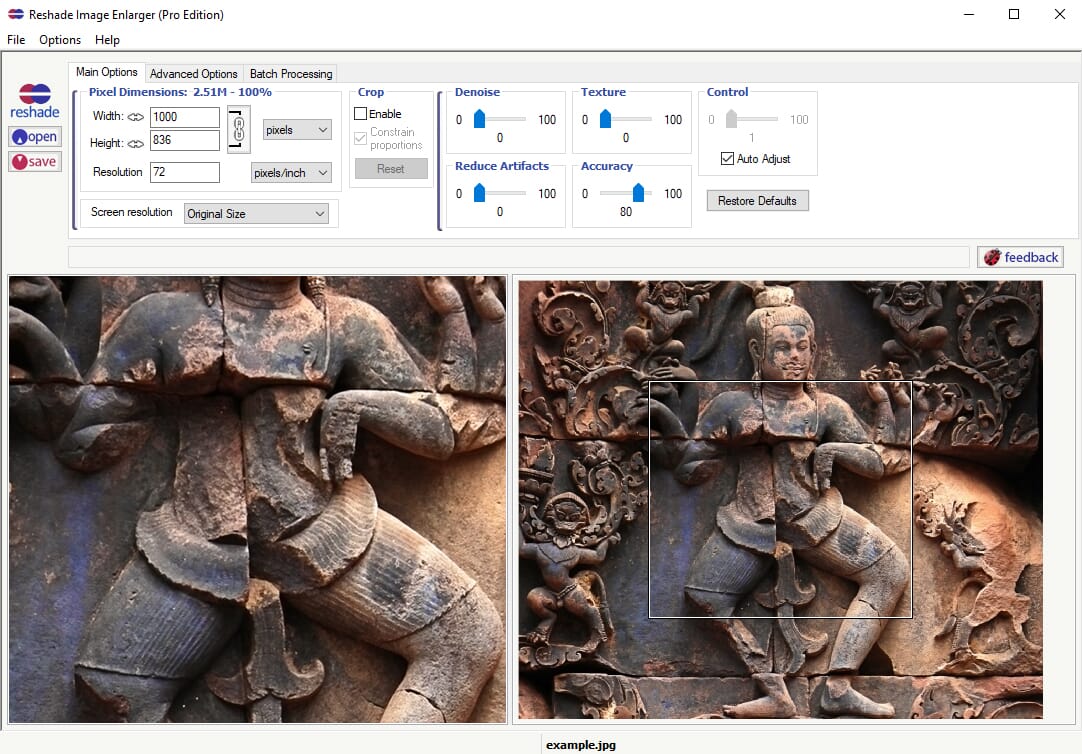 There isn't much to the interface at all, and even those who have minimal technical knowledge should be able to use it. You can quickly enlarge your photos without much degradation of quality. It's not perfect, but it is effective. Also, if you have a large number of photos you want to enlarge, Reshade Image Enlarger has a good batch processing tool. Using this batch tool, you can automatically enlarge entire folders of photos to a specific size.
4. inPixio Photo Maximizer
Best for beginners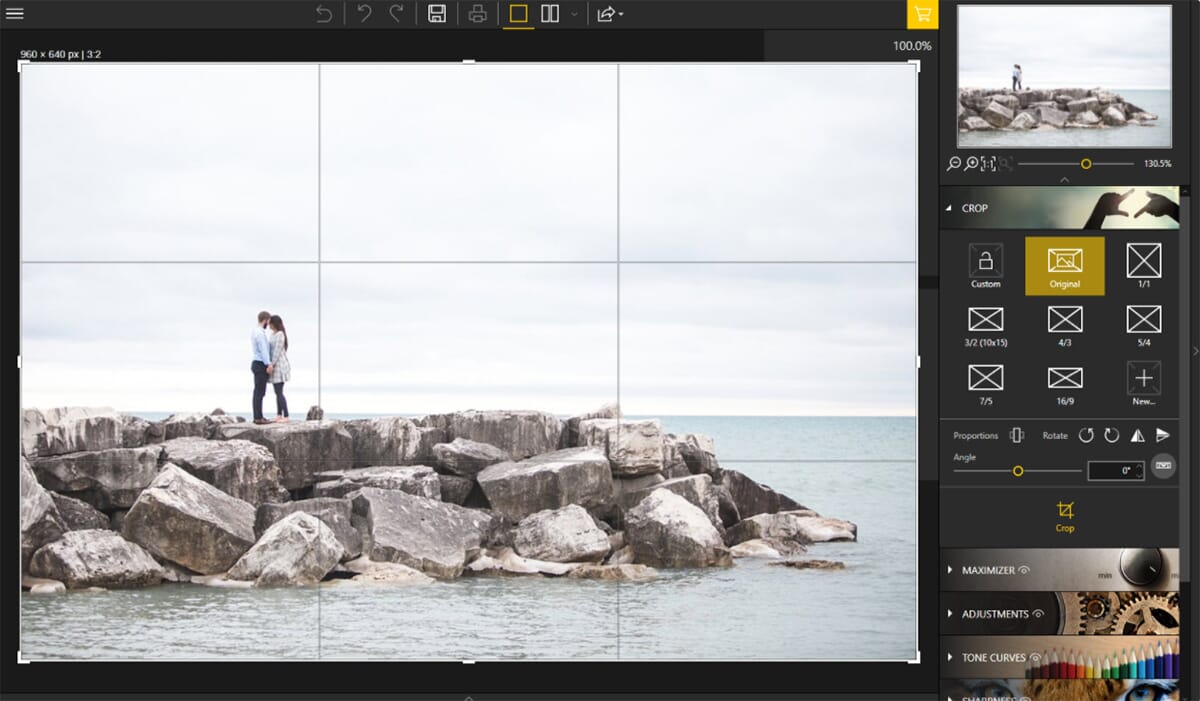 Great for first-time users with minimal post-processing knowledge
Has a good set of post-processing tools
The enlarging tool is easy to use
Has a user-friendly interface
Does not offer advanced enlarging options
Price – $59.99
Platform – Windows
Notable Feature – Can make full RAW image adjustments too
inPixio has an excellent set of editing software like Photo Focus and Photo Studio. It also has Photo Maximizer which is its enlarging software. As with their other products, this software is easy to use and perfect for first-time users. It has a clear set of tools and offers tooltips for the different functions too.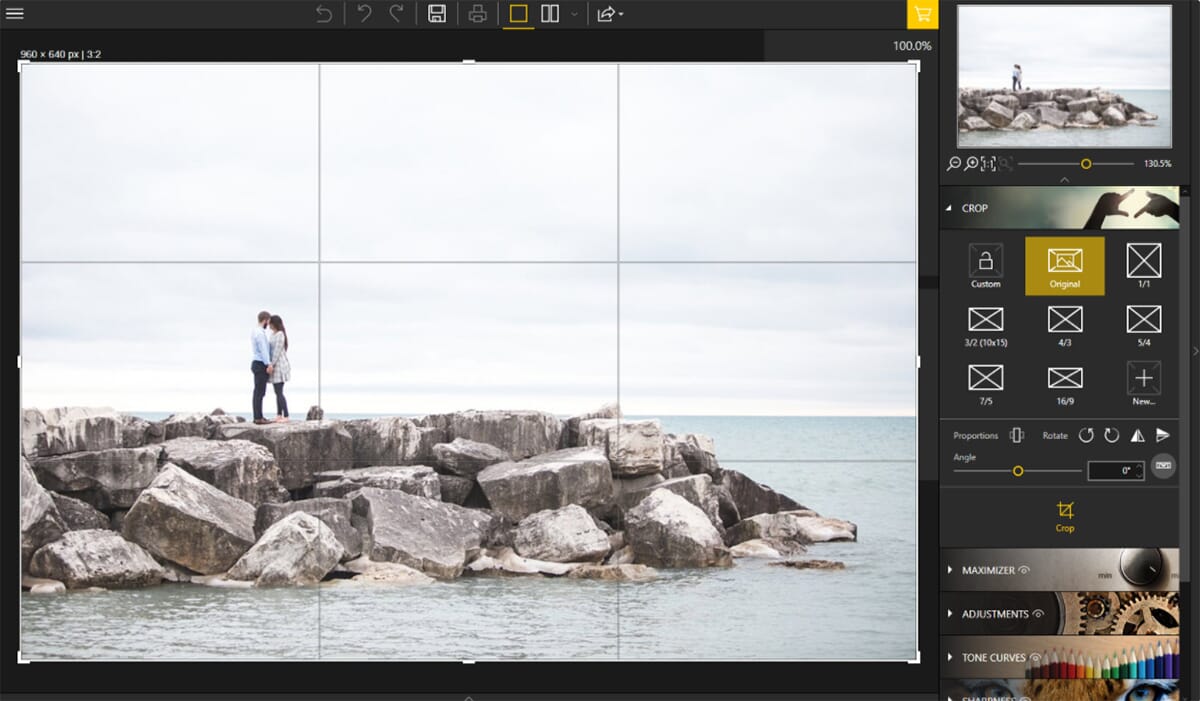 The enlarging process is simple but effective. You do not have much in the way of advanced controls; however, it offers excellent quality and the process runs smoothly, too. Aside from this, Photo Maximizer also has a good set of post-processing tools so you can prepare your photos before enlarging them.
5. A Sharper Scaling
Best open-source software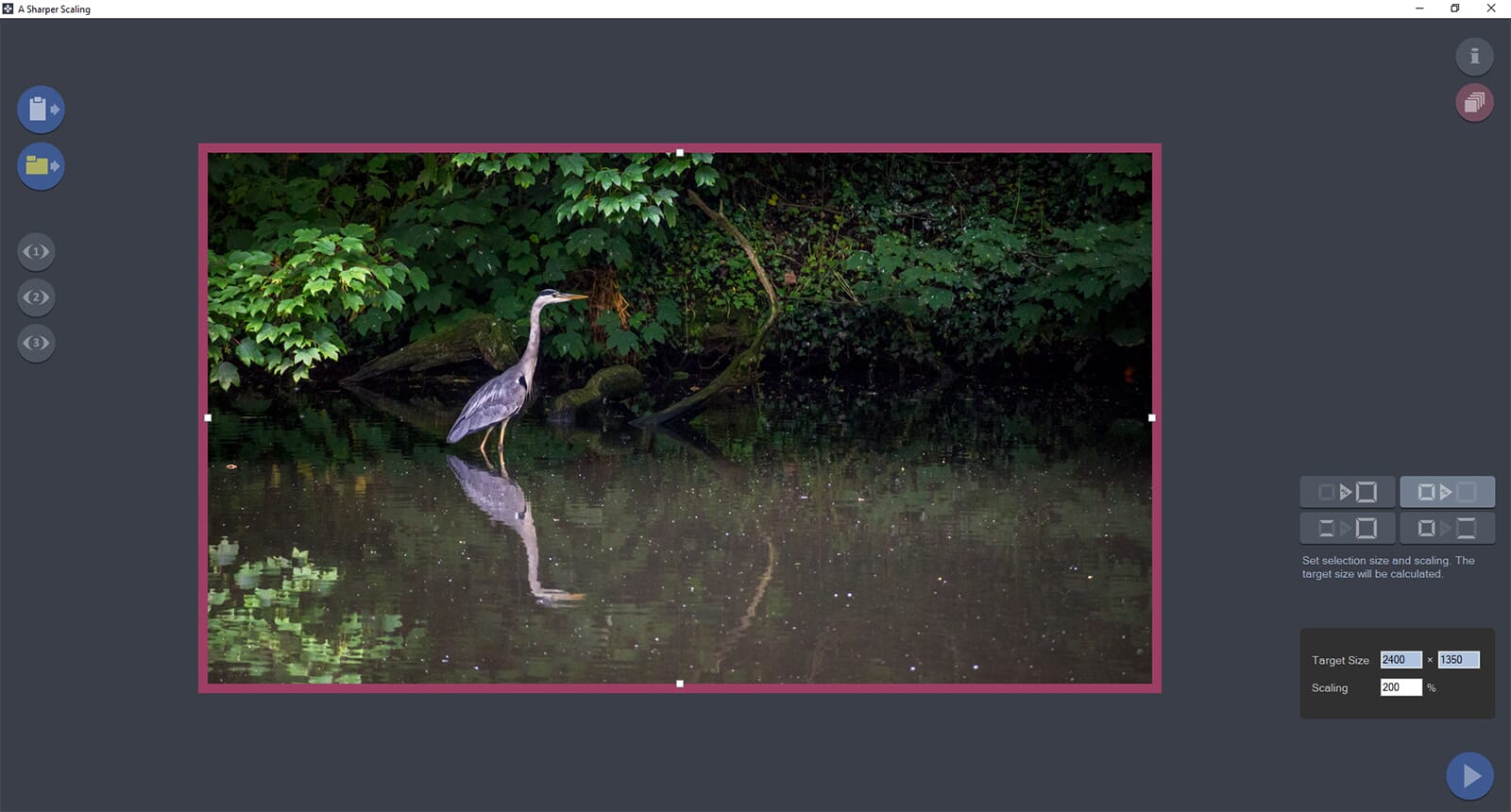 A fast and easy to use interface with support for multiple file types.
Can scale images from 50% to 400%
Open source and completely free to use
Incredibly easy to use
Does not offer a large range of options
Price – Free
Platform – Windows
Notable Feature – Supports multiple image formats
If you want a free, open-source enlarging program with simple controls, A Sharper Scaling is one of the top choices available. It performs smoothly and has excellent processing times. Also, the interface looks great and the resizing process is simple. There is not a great choice of advanced controls, but you can quickly enlarge your images to various percentage increases.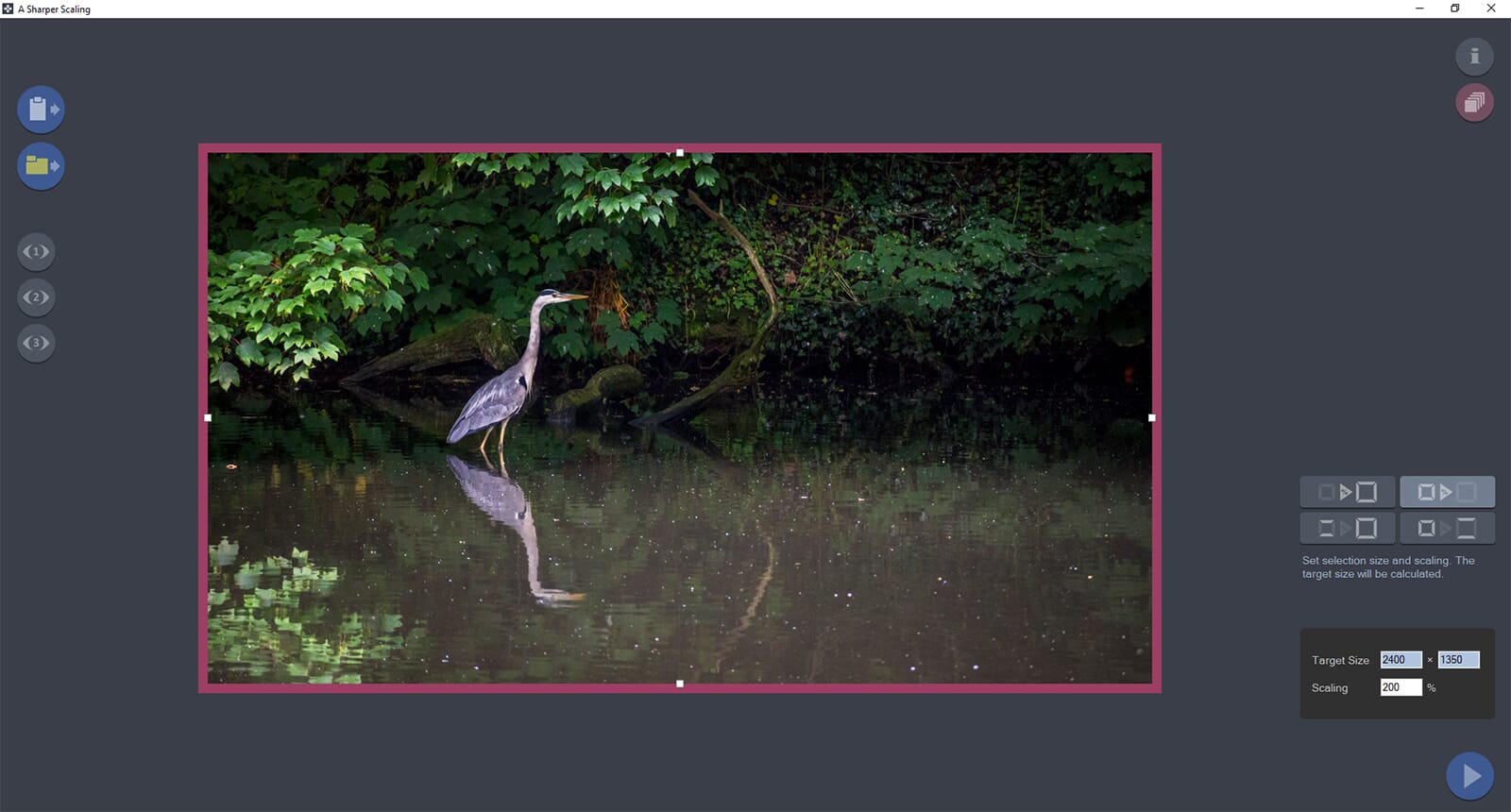 The end results are quite reliable, and there is minimal loss of quality. Also, you can save images in a variety of formats including JPEG, PNG, BMP, and TIFF. If you have multiple folders that you wish to process, A Sharper Scaling also has a bulk processing tool. You can choose the source folder and select a desired enlarging percentage, and the software does the rest of the work for you!
6. Adobe Photoshop CC
Best for post-processing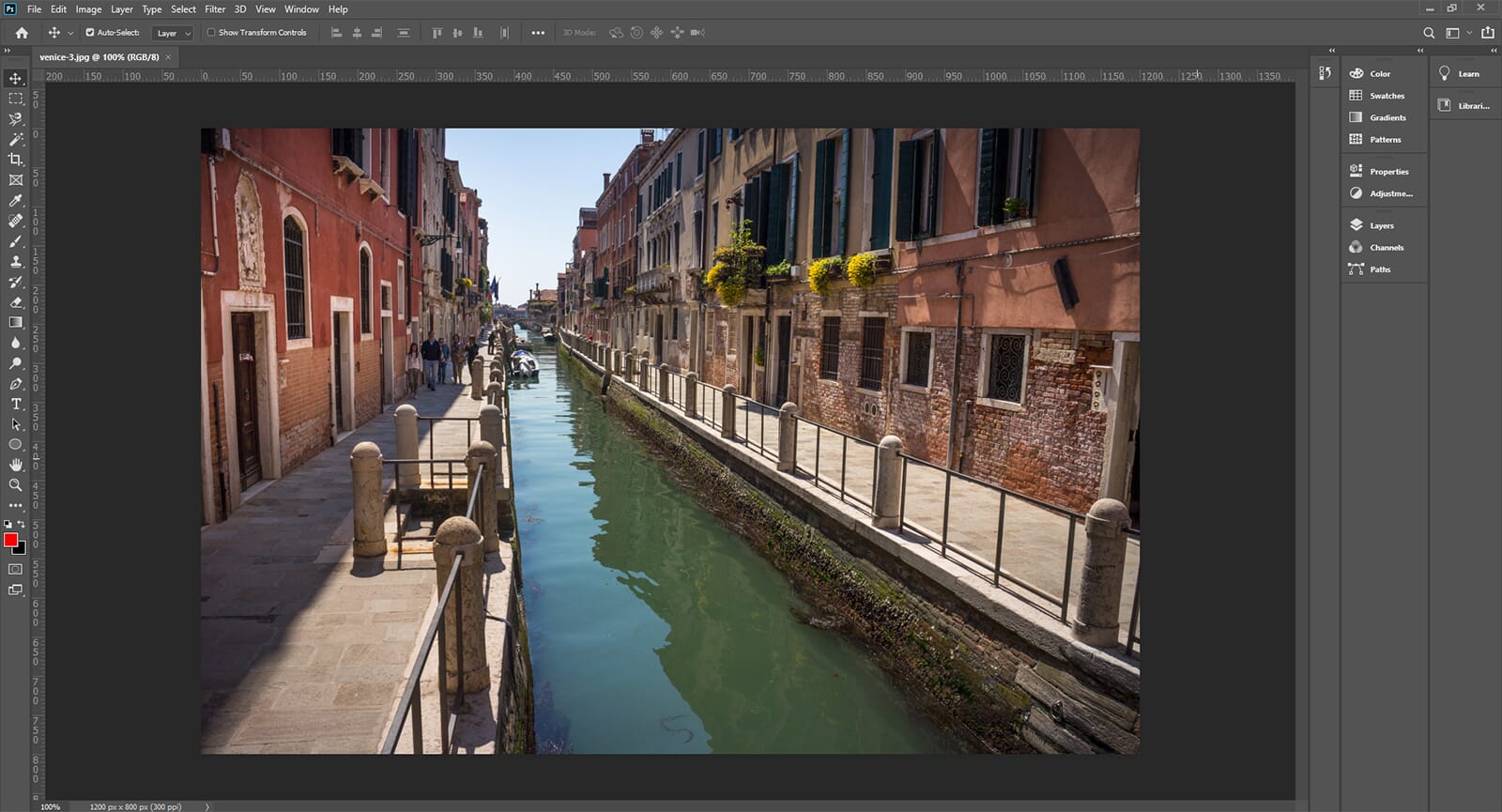 A quick enlarging option within a fantastic raster graphics program.
Has an extensive range of uses aside from enlarging
The enlarging process is incredibly simple
End results are fantastic with perfect quality retention
Expensive if you only want to use it for photo enlarging
Price – From $9.98 per month
Platform – Windows & Mac
Notable Feature – Can choose different sampling methods for enlarging
You may not know that Adobe Photoshop CC has dedicated enlarging tools. This is a simple process and you use the image size command. In this menu, you can choose the resampling option to preserve the original image quality – the different options include preserve details, preserve details 2.0, and bicubic smoother. This process is incredibly quick, and the end results are fantastic.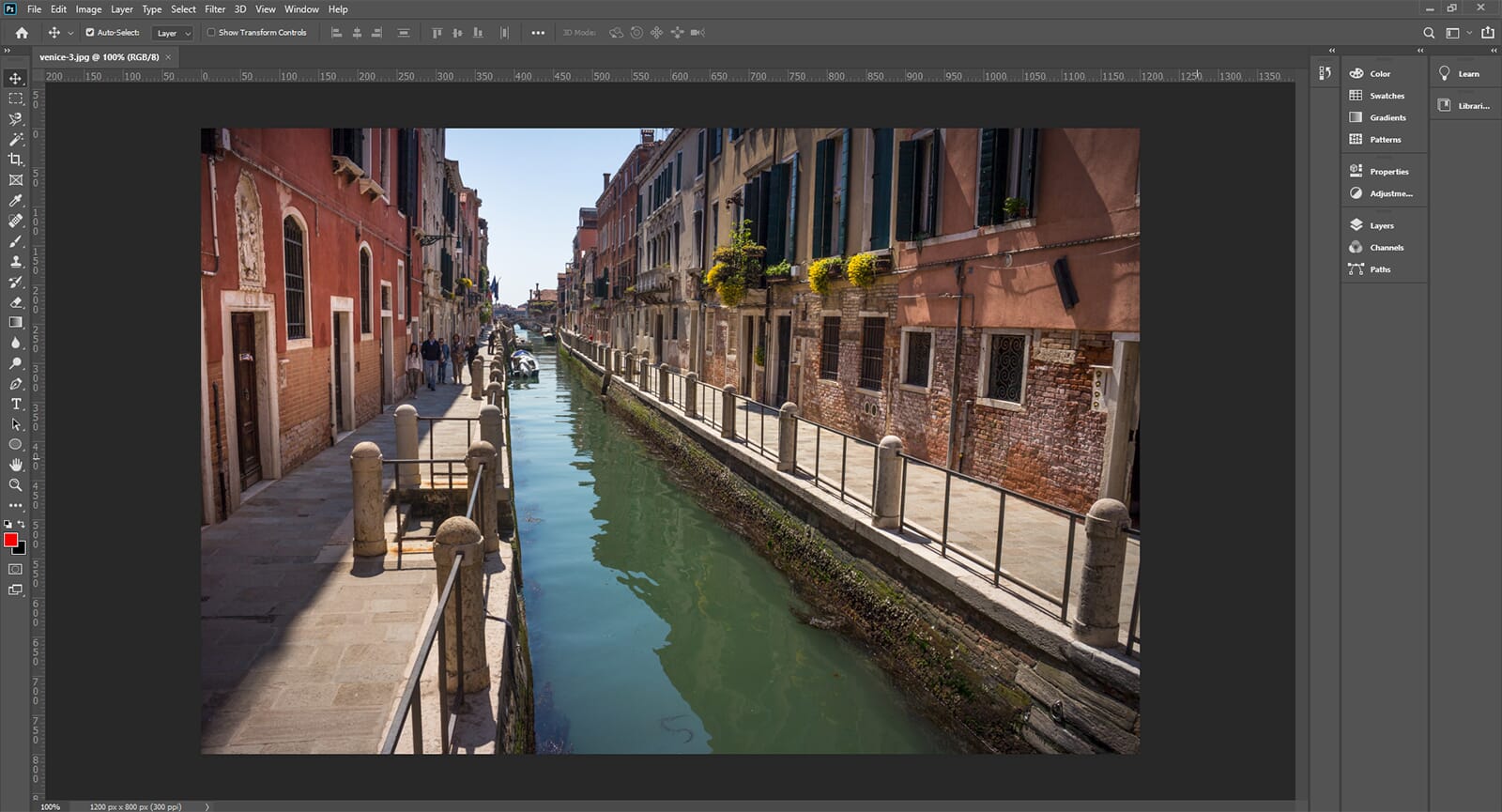 The downside to this is if you just want photo enlarging software, you may not want to pay the $9.98 per month subscription fee. However, if you want an advanced raster graphics tool with this feature to occasionally use, this is the best photo enlarger software available. Also, once you have enlarged the photo, you can then use Photoshop's fantastic range of tools to edit it further.
7. SmillaEnlarger
Has a simple and uncluttered interface
Supports various file types including JPEG, PNG, BMP, and PPM
Can also eliminate distortion and noise
The end results can sometimes be irregular
Price – Free
Platform – Windows
Notable Feature – Has a range of pre-defined enlargement settings
SmillaEnlarger is one of the best photo enlarger software options due to its simplistic interface. For first-time users, this is an ideal program. It has a range of presets to automatically resize images. Also, it does not include a myriad of confusing advanced features. This is also its downfall, however, as professionals may find its features limiting.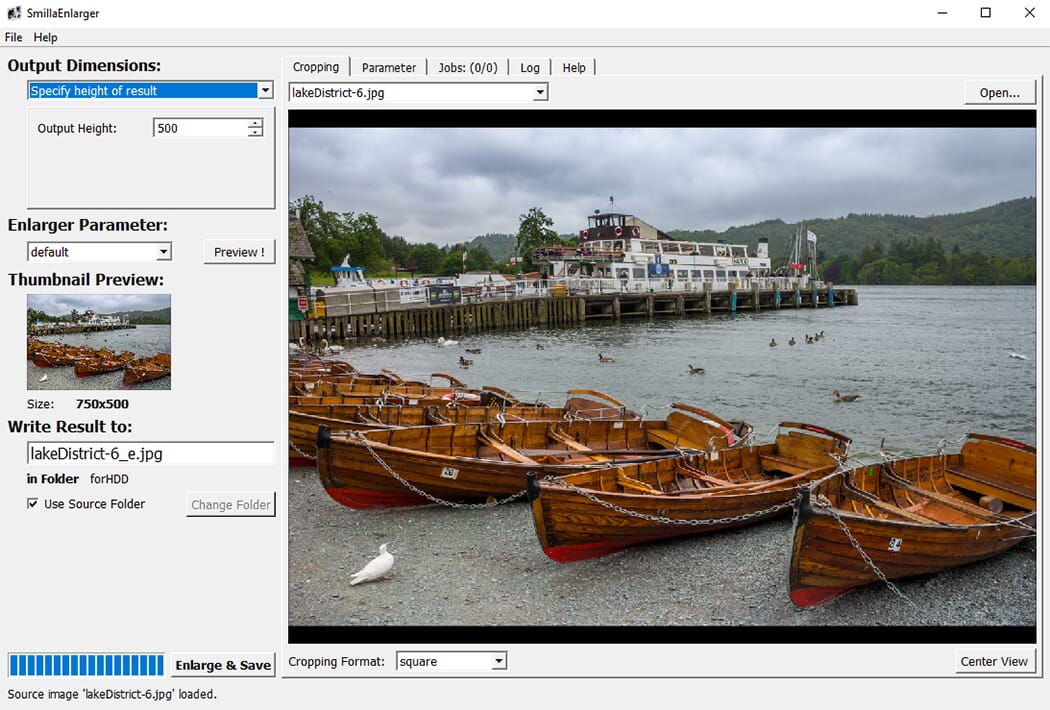 The enlarging process is excellent and the end results are for the most part fantastic. You may find that on the odd occasion, the final image loses some quality, however, this won't happen often. For the best results, you can choose from four different enlarging algorithms. However, you can also enter a range of manual parameters for resizing if you have more confidence.
8. Fotophire Maximizer
Can easily edit, cut, crop, and rotate photos
Has tools to remove the background from photos
Also has a range of enlarging algorithms to choose from
Currently no MAC version available of the software
Price – $69.99 for a lifetime license
Platform – Windows
Notable Feature – Has a decent range of editing tools too
Fotophire Maximizer is a product from Wondershare. It is incredibly easy to use and has a similar interface to inPixio Photo Focus and inPixio Photo Studio. If you are familiar with these programs you will easily be able to use this photo enlarger.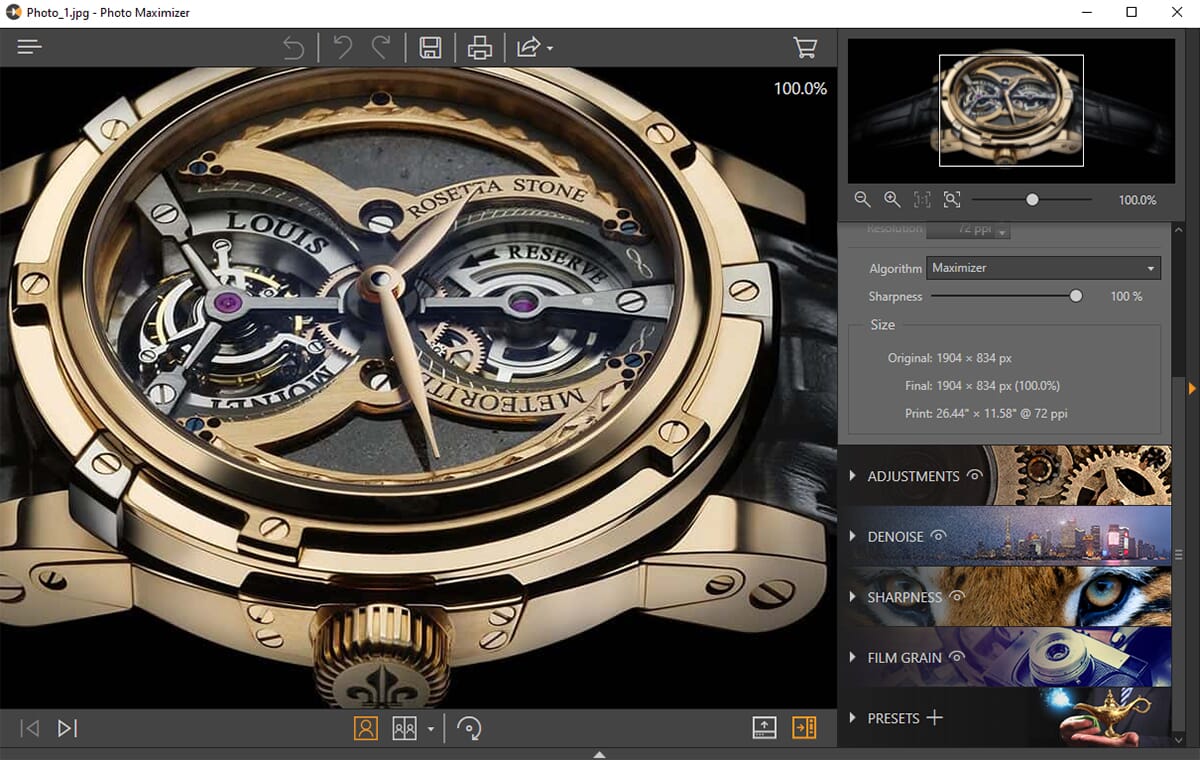 Fotophire Maximizer goes beyond a simple enlarging tool and offers a range of other features too. For example, you can make basic adjustments to the photo like contrast, clarity, and saturation. You can also remove background noise, sharpen the photo, or apply a stylish film grain. The enlarging process itself is simple – you can select the desired output size and choose from a range of resampling algorithms. As a result, the enlarging quality is great, and there is minimal loss in quality.
9. Kneson Imagener
Can enlarge photos to a range of preset parameters
Also has tools to improve image sharpness
Supports a good range of file types
Download process for the free trial is confusing
Price – $49.95
Platform – Windows
Notable Feature – Can achieve a potential enlargement of 300%
Imagener from Kneson is a simple and effective program. When downloading the trial version be careful – the process is convoluted and you do have to provide your email and name. The software itself is easy to use and has a straightforward set of features.


You can enlarge images using a range of parameters like inches, percentage, and centimeters. Also, the overall quality of the end photos is fantastic. There is no loss in quality, and you can achieve an enlargement of up to 300% of the original photo size. We also like that this software supports multiple file types including JPEG, GIF, BMP, and PSD.
10. PhotoZoom Pro 8
Best for batch-processing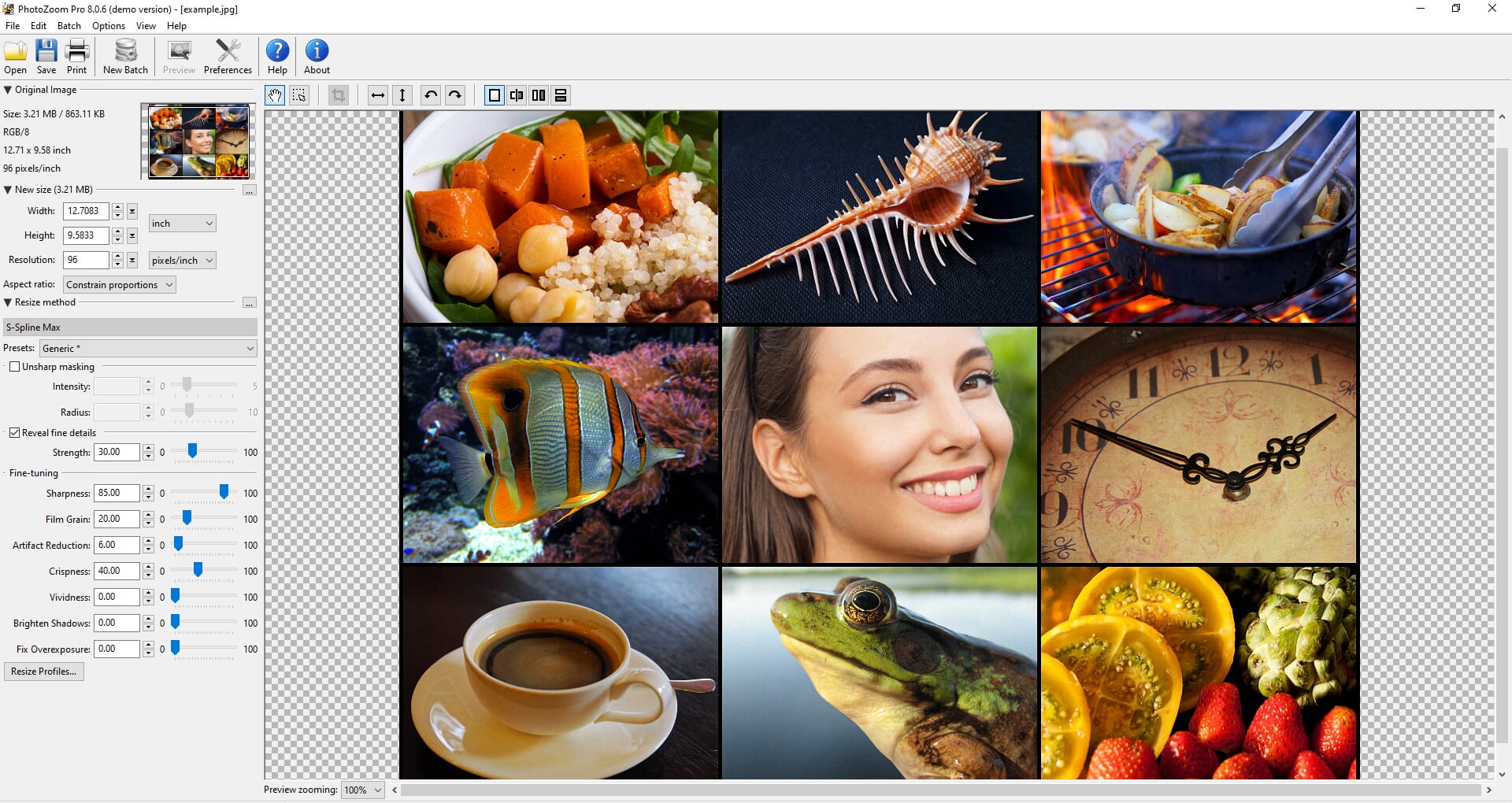 Perfect if you quickly want to enlarge large batches of photos.
Fully maintains the original image quality
Has a good selection of preset photo settings
Can enlarge specific areas of a photo too
Has an expensive one-off purchase fee
Price – $139.00
Platform – Windows & Mac
Notable Feature – Has support for a range of post-processing tools too
BenVista has created a superb enlarging program with a host of useful features in PhotoZoom Pro 8. The downside is the relatively expensive price tag. However, for the price, you gain capable software that can effectively enlarge photos without any reduction in quality.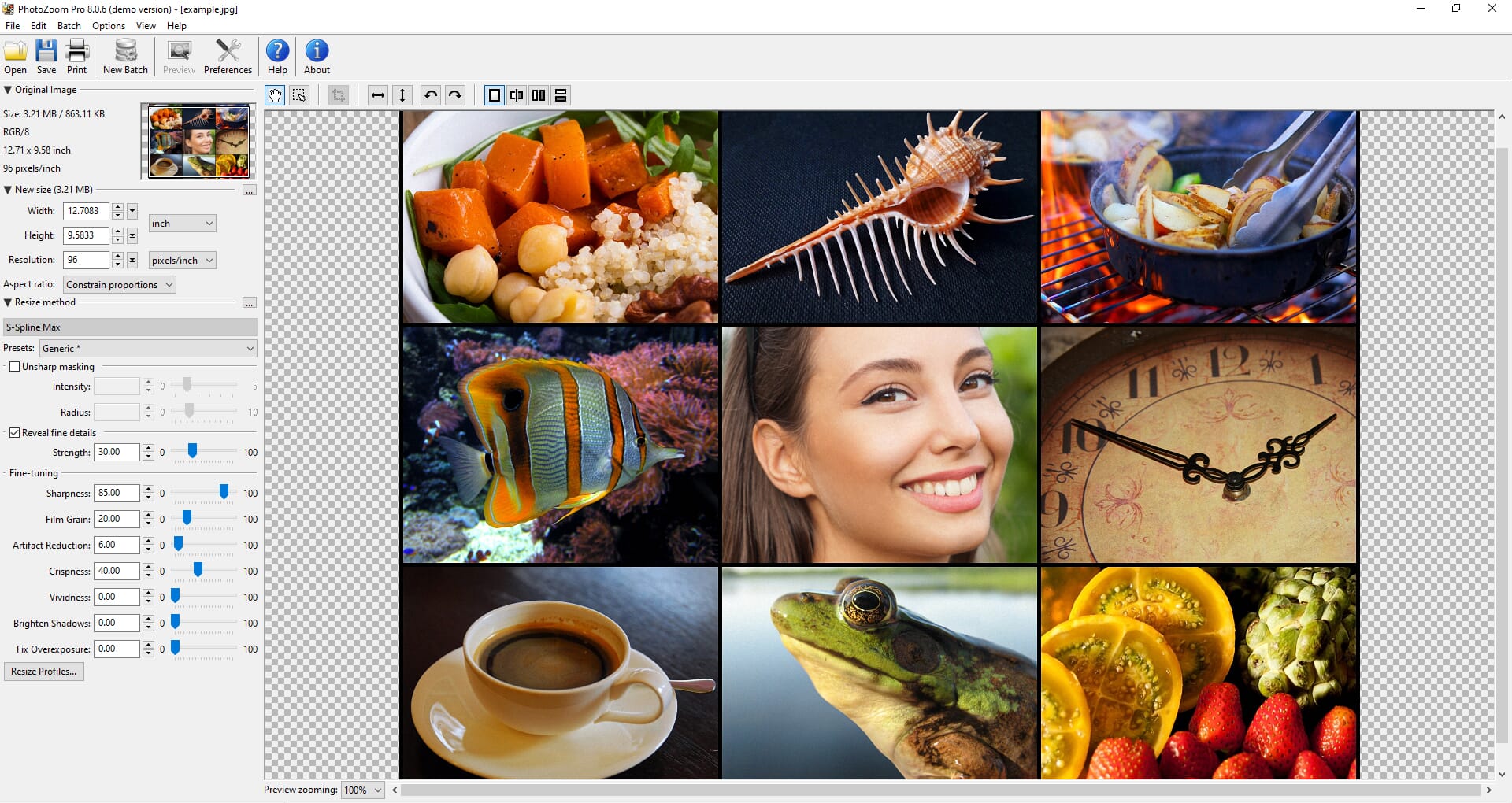 This software also supports batch processing and has a range of presets to make the enlarging process quicker. There are over 10 presets to choose from which are perfect if you do not understand advanced enlarging techniques. The algorithms it uses are advanced and you can enlarge photos to many times their original size. You can also choose specific areas of a photo to enlarge and save them as a separate file.
Conclusion
We hope you have found this guide on the best photo enlarger software useful. As you can see, there is a great range of specialist software available to use. You do not necessarily have to spend a fortune. Many of the programs included are free to use or open source.
If you want to enlarge your photos for printing, or for use in digital media, you will get the best results using dedicated photo enlarging software!
Photo Enlarger FAQs
Does the file size increase when enlarging a photo?
Yes, the overall file size will increase. By how much will depend on how much you increase the resolution by.
Is the original photo destroyed once enlarged?
This depends on if you save the enlarged version as a new file or not. Ideally, you should save a copy of the photo you wish to enlarge and use that instead of the original image.
Which is the best file type for enlarging photos?
Vector images are the easiest to resize, however, JPEG and PNG are two commonly used image formats that can easily be enlarged.