Getting a great photograph doesn't necessarily require an expensive camera. More often than not, the lens you have to hand makes a greater difference than the device it's attached to. Sandmarc's macro lens series perfectly illustrates how a run of the mill iPhone camera can become so much more with the right glass in play.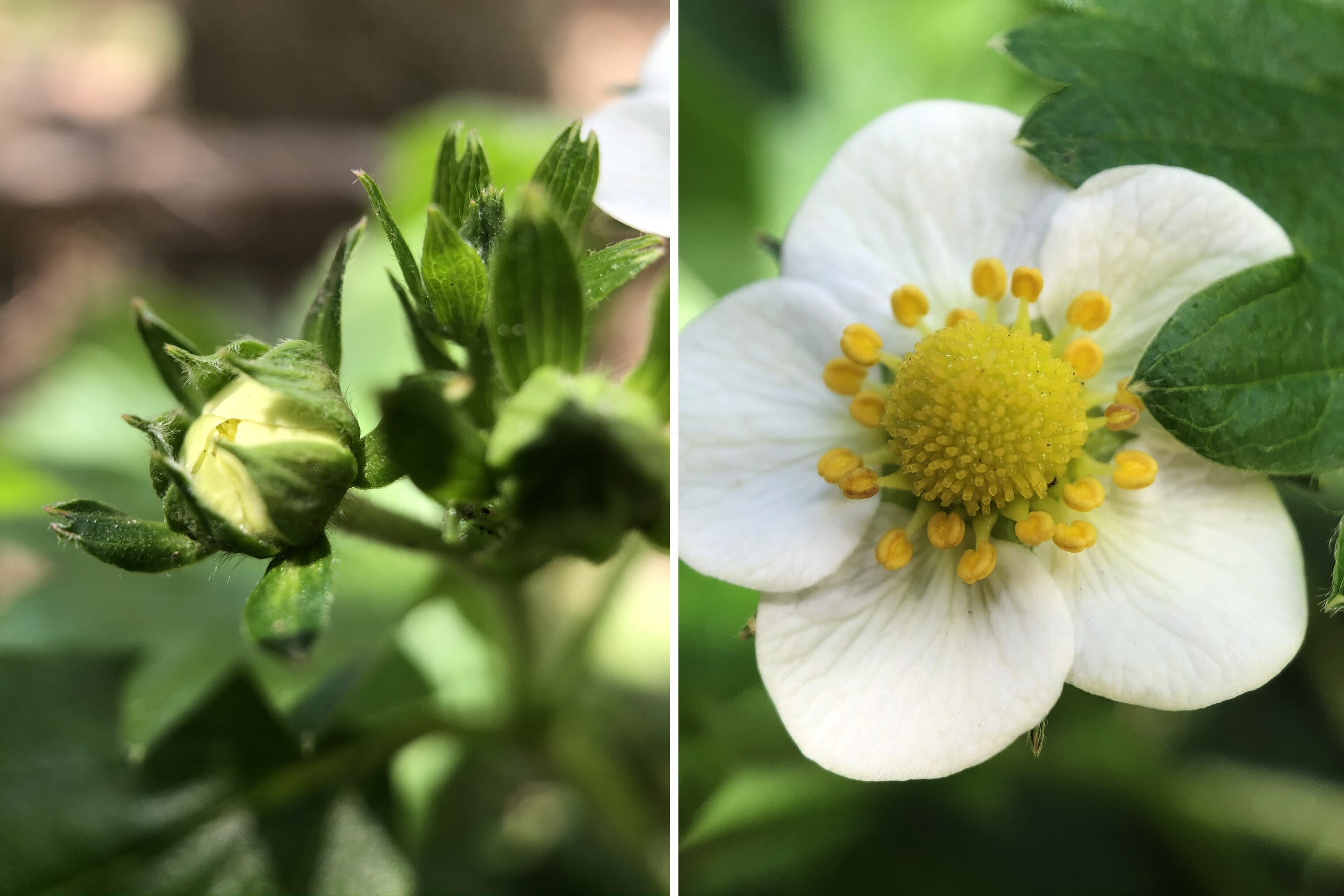 Here are the details you need to know about this handy lens, as well as some sample shots to show off its capabilities.
When you buy through links on our site, we may earn a commission at no cost to you. We evaluate products independently. Commissions do not affect our evaluations.
About the Lens
Based in San Diego, California, Sandmarc is quickly becoming a global force in the imaging market. From film rigs to filters, they specialize in giving the cameras we use in the field most a little bit of oomph. Aside from iPhone lenses and gear, Sandmarc also puts out products for the DJI imaging equipment and the Go Pro action cam series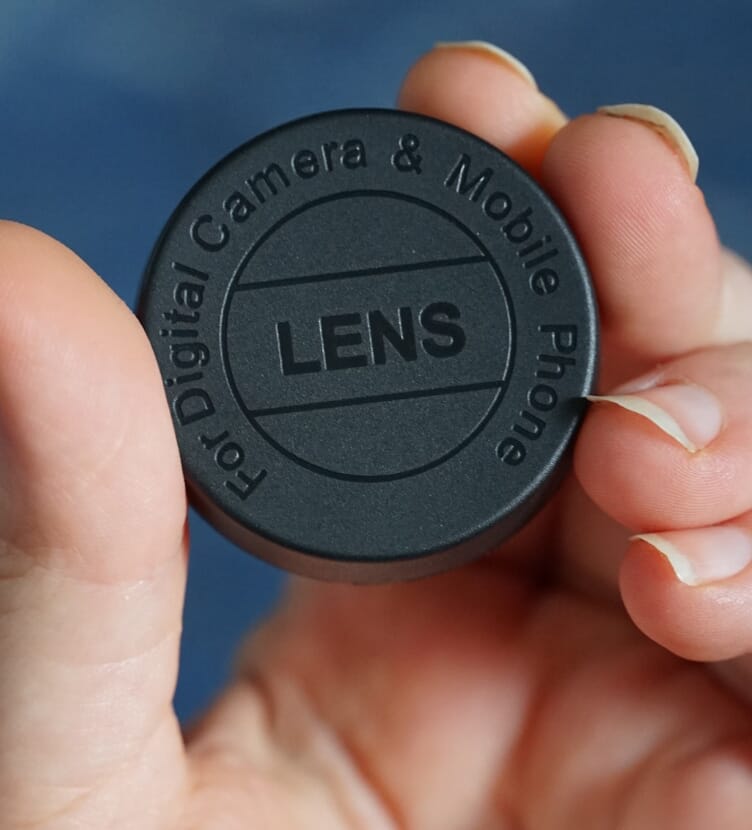 The Sandmarc macro lens is small, making it a great companion for compact cell phone cameras on the go. It weighs 25g total and measures 15mm high, 38mm across.
That said, don't let its small size fool you. This 25mm lens offers 10x magnification. In short, this attachment allows for inventive photography and a new world of imaging capabilities.
What You'll Get
The 25mm iPhone lens isn't the only thing you'll receive with purchase. Bundled with the glass, you'll get a cleaning cloth, carrying pouch, and lens caps to keep your equipment safe and secure.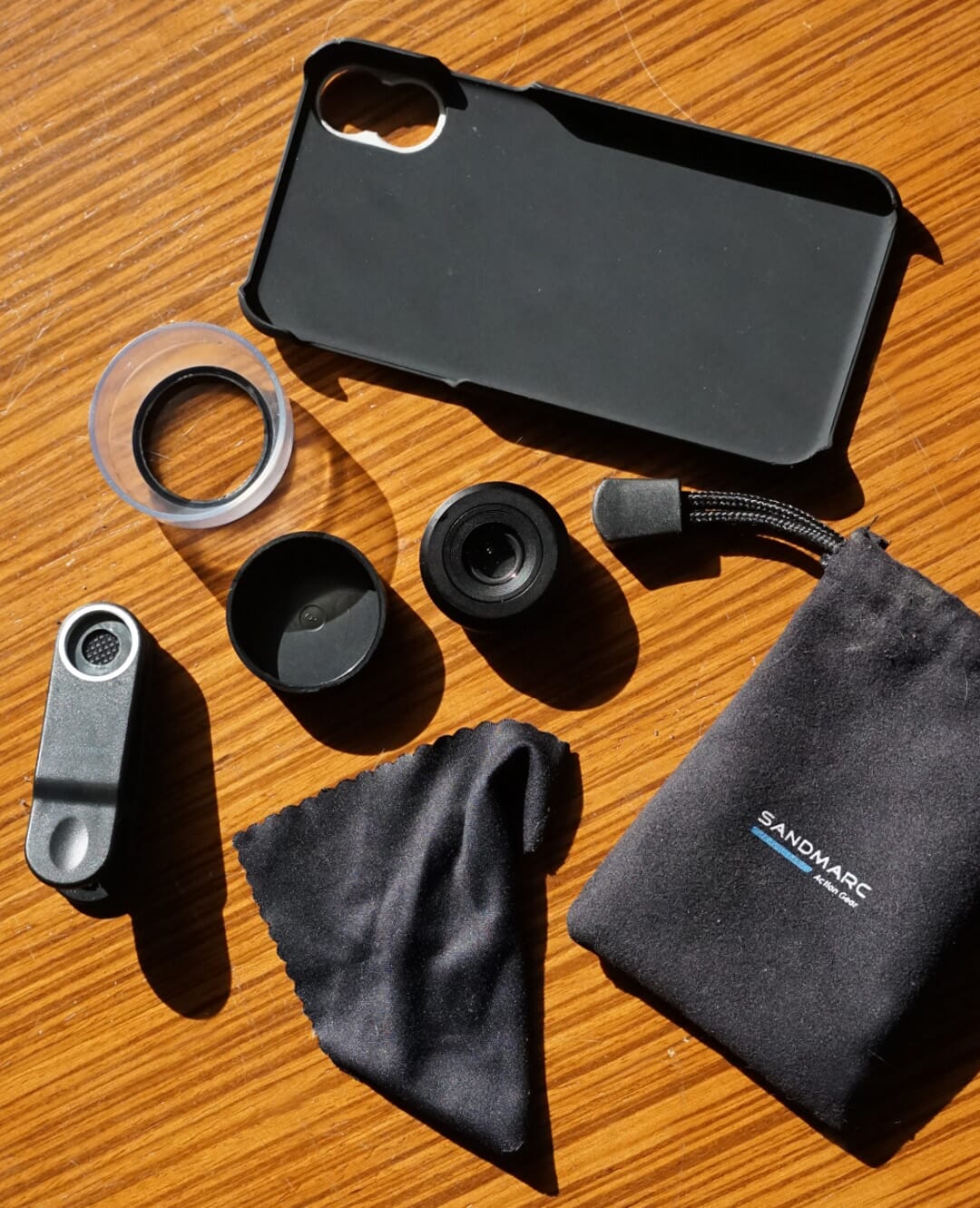 Also included are two separate means of attaching the lens to your phone. I was especially impressed with the fitted iPhone case, which included grooves to screw the lens piece directly in place.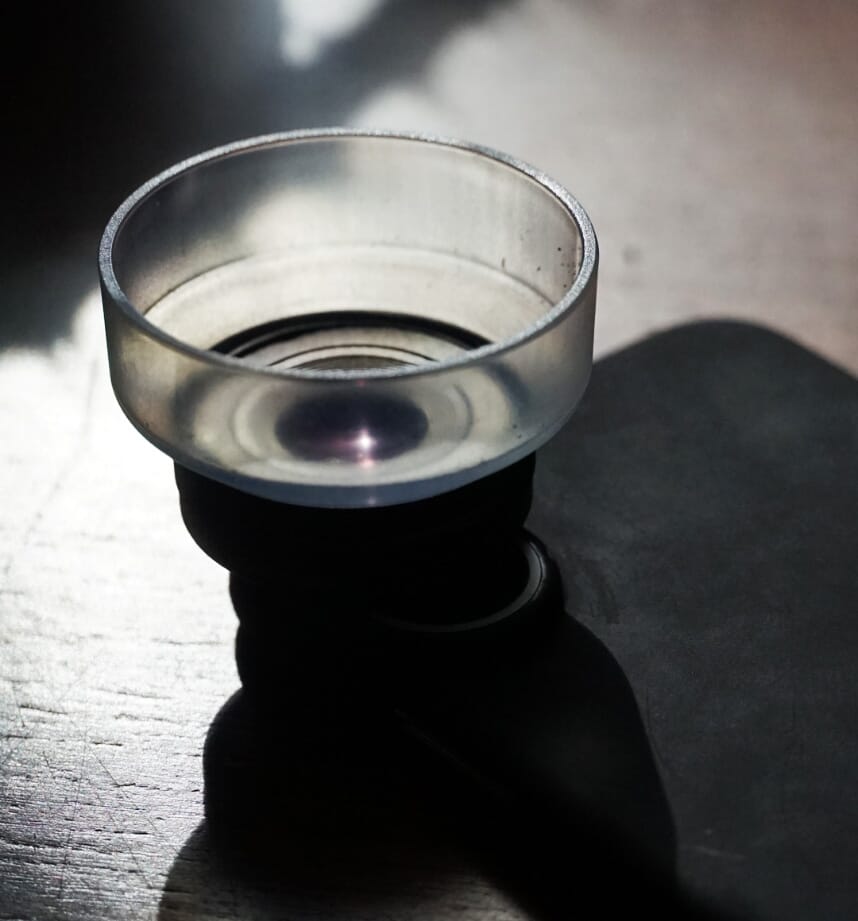 If you'd rather not switch between cases, there's also an adjustable clip-on mount.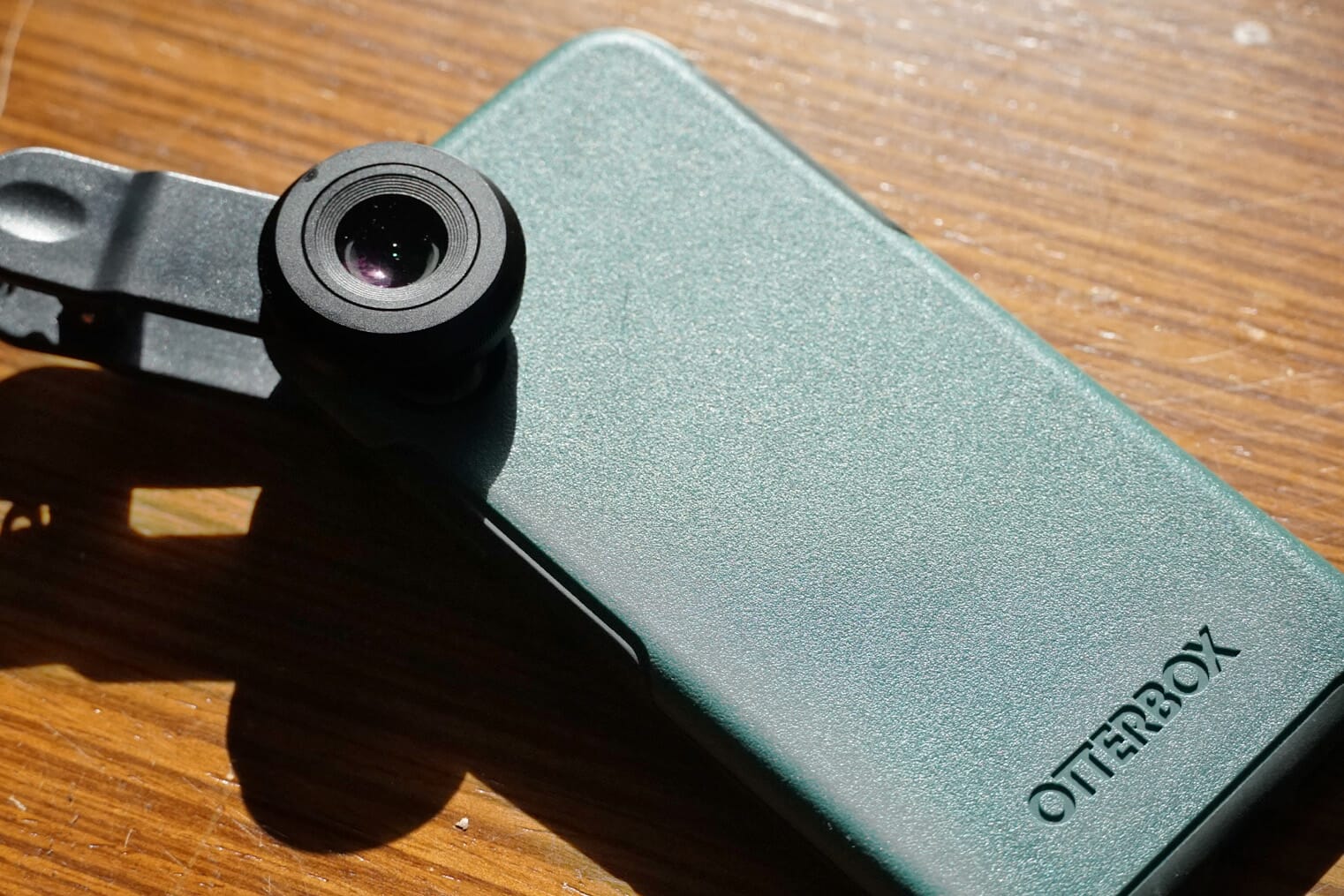 Lastly, you'll find a clear plastic lens hood. This comes in handy on two levels. First, it allows light to reach your camera – a helpful feature considering how close you'll have to get to your subjects. But more importantly, it's measured precisely for racking focus. Since there's no way to adjust the focal point aside from physically moving your camera, it makes the process of getting a crisp image much easier.
Lens Compatibility
For this review, I ordered a macro lens fitted for my iPhone X. Sandmarc makes this lens in varying sizes to accommodate the following iPhone models:
iPhone 7/8
iPhone 7+/8+
iPhone X
iPhone XR
iPhone XS
iPhone XS Max
iPhone 11
iPhone 11 Pro
iPhone 11 Pro Max
iPhone 12 Mini
iPhone 12
iPhone 12 Pro
iPhone 12 Pro Max
All mounts are available at the same price and it is also worth noting that if you choose to upgrade, all you have to do is obtain a new case and your iPhone XR Sandmarc Macro Lens will perform equally as well with your newly purchased iPhone 11 Pro Max with the corresponding case.
Trying out the Sandmarc iPhone Macro Lens
So, now that we've discussed the basics, how did the lens actually perform? Here are a few of the takeaways we gathered from our first test run.
Compare and Contrast
If you've ever tried to get up close to a subject with an iPhone, you'll know that it's not exactly an easy task. Zooming in for a shot reduces image quality, and your phone lens itself has to be a certain distance from your subject in order to focus at all.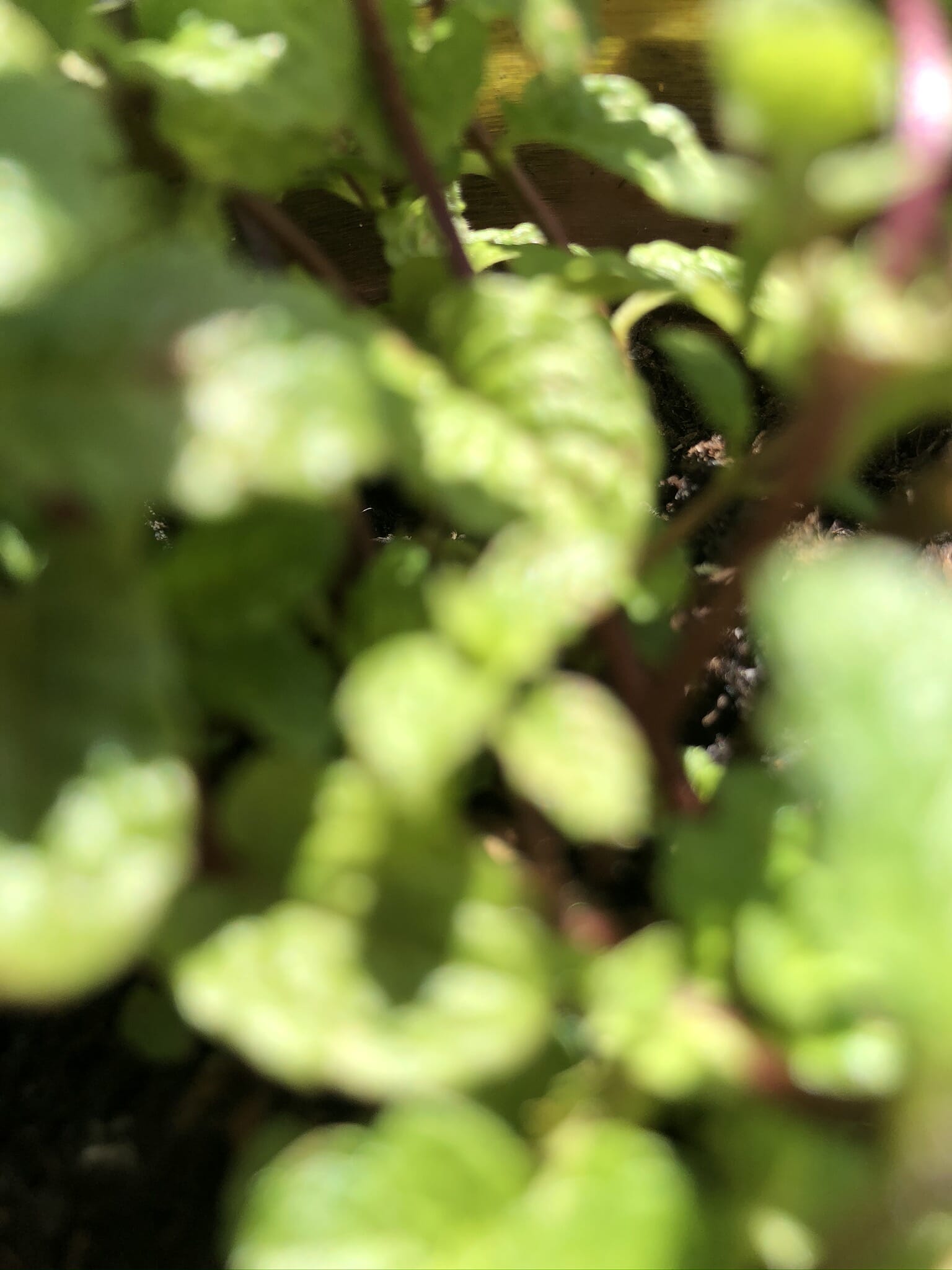 In this example, I tried to get up close and personal with a mint plant that I have growing on my back porch. As you can see, I couldn't capture the details of the new leaves sprouting. Being so close instead transformed my plant into a green, amorphous blur.
Here's what happened when I photographed the same plant from the same distance with the Sandmarc lens attachment…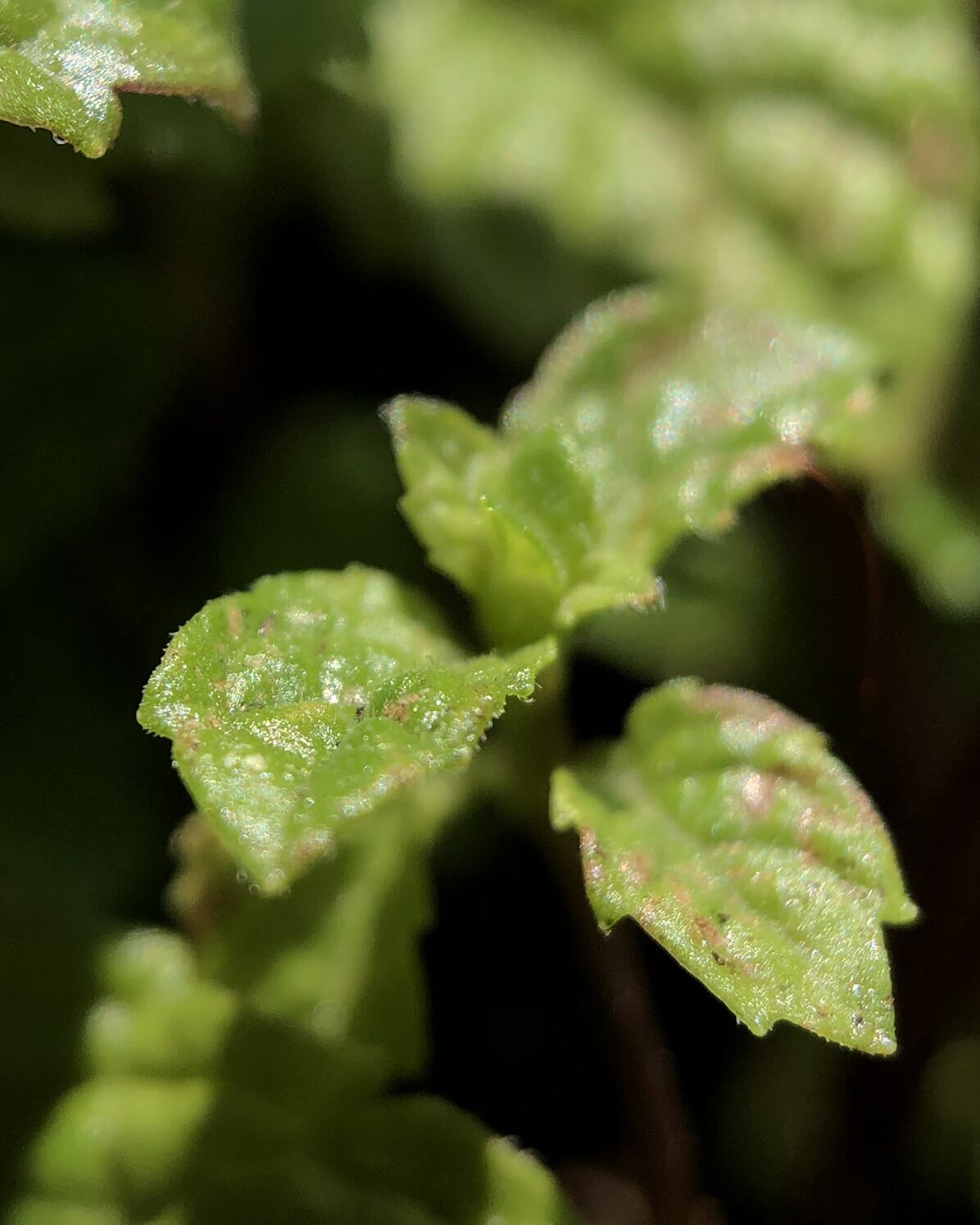 The results are clearly more dramatic and compelling. There's a greater degree of detail to admire and some significant depth thanks to a shallower depth of field.
What makes the Sandmarc iPhone macro lens so great is its ability to make small, unsuspecting subjects interesting. Take a look at how this piece of plant debris on a concrete step completely transforms when you're able to get a closer look.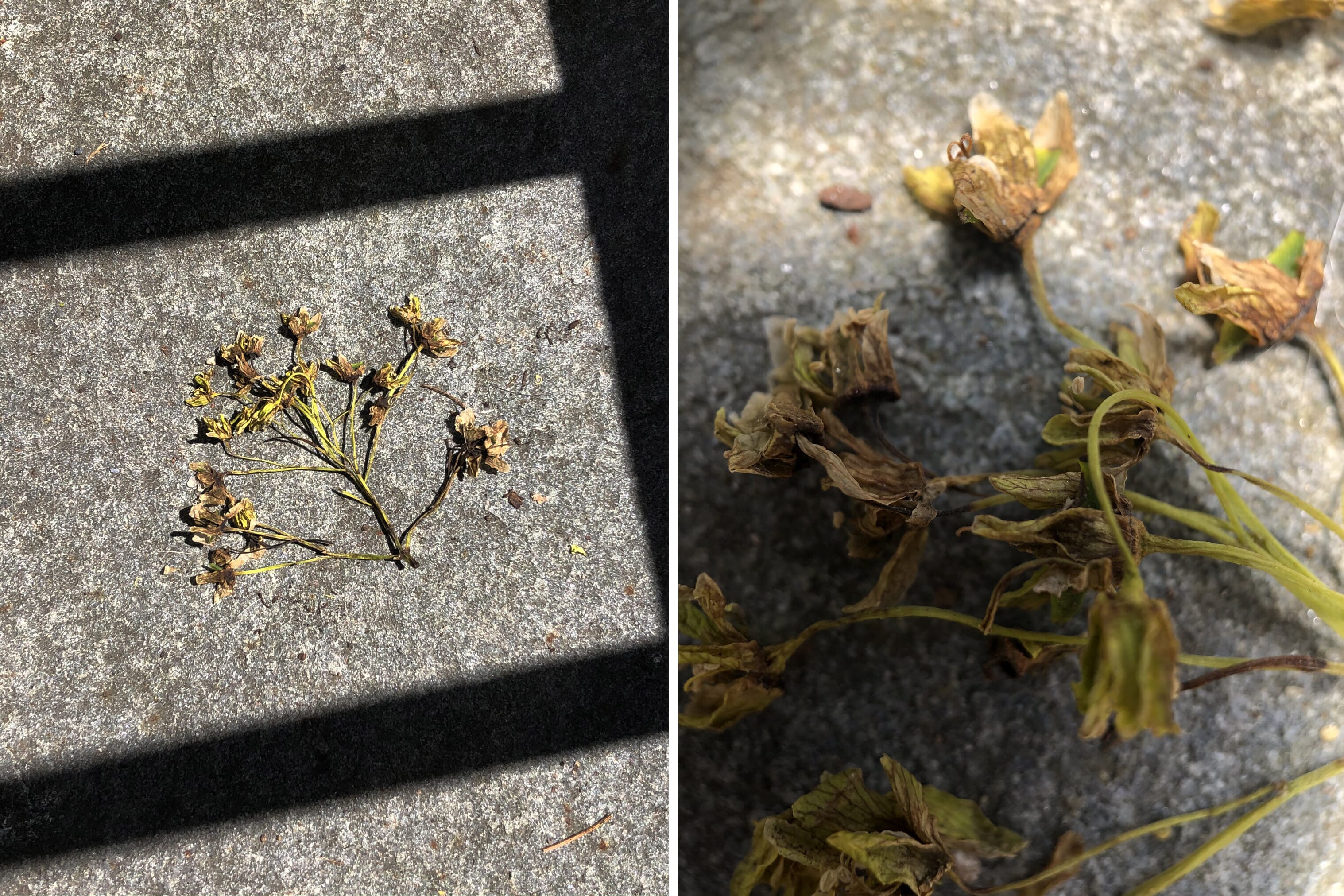 I also played around with this pinecone I found in my backyard. Normally, I'd never take a second look at ordinary yard waste. But thanks to my new gear, I was able to admire grooves and growths that give each woody pinecone panel its character.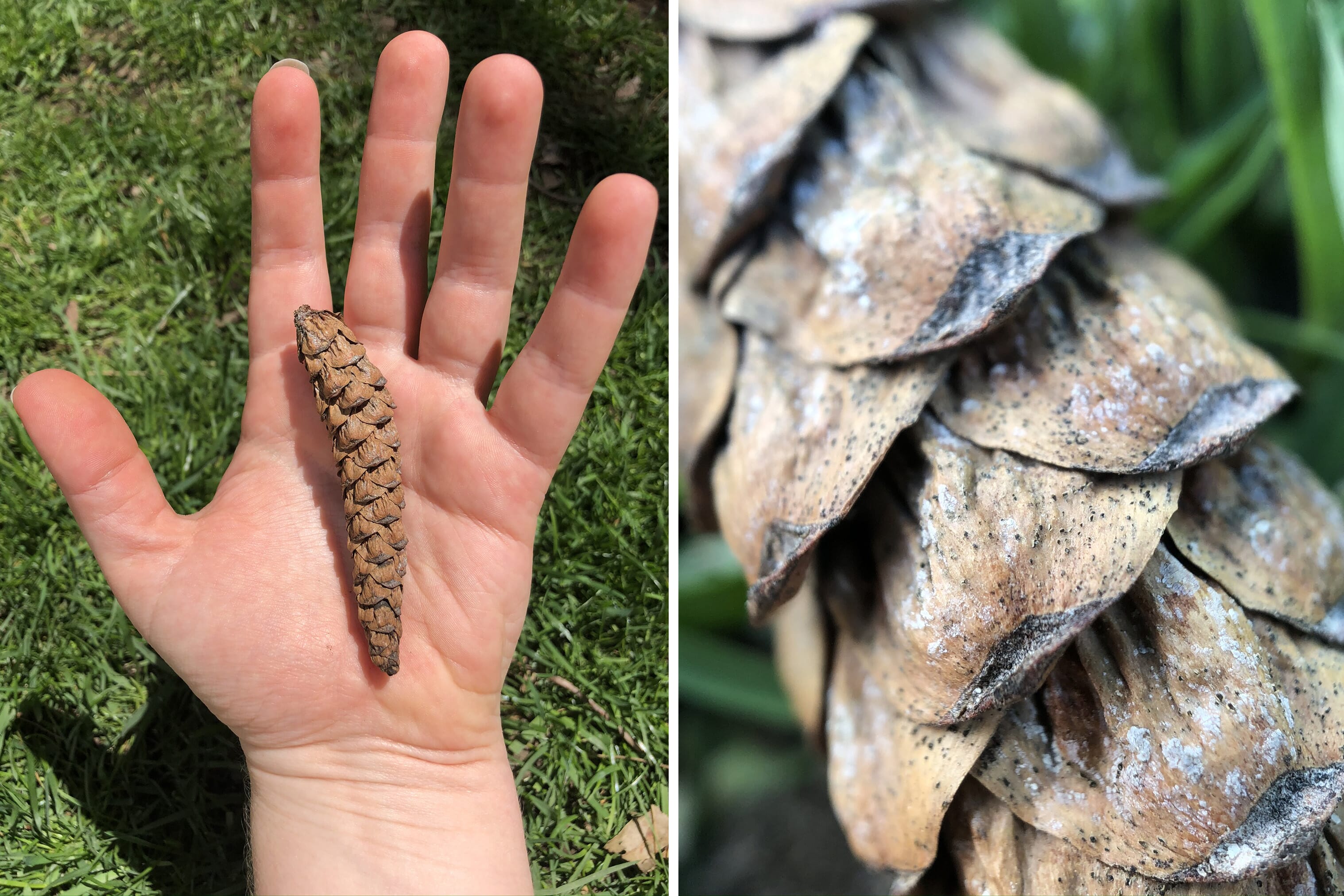 Finding Focus
I do have one major gripe about shooting with the Sandmarc iPhone macro lens. Because it isn't actually physically connected to your camera, you don't get the luxury of a focus ring to precisely hone-in on your composition. If something isn't looking crisp enough, you'll have to manually move back and forth to get the sharpness just right.
The lens itself has a pretty narrow focal plane, which can present issues. It's especially visible when photographing something that isn't positioned parallel to the lens.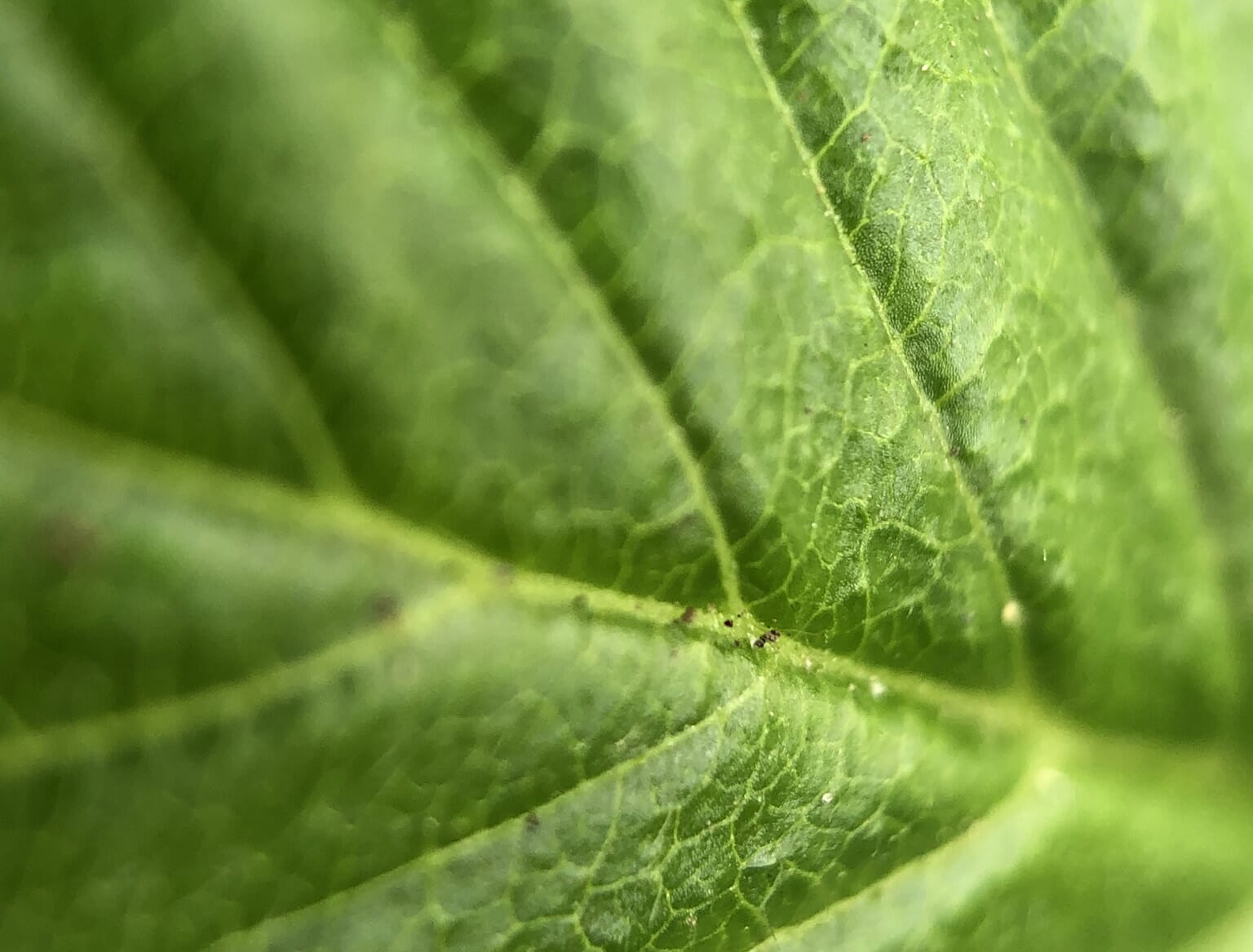 Luckily, the lens hood acts as an excellent gauge for measuring the proper distance between subject and camera lens. If the rim of the hood touches the subject's surface, it will render clearly when viewed through the lens.
Adopt a New Perspective
One of this product's best aspects is its portability. Because it is so lightweight and easy to attach on the fly, it's great for traveling iPhoneographers.
This lens also isn't overly delicate, which makes it an excellent candidate for outdoor imaging. Though I stuck to my backyard for this test run, take a look at some of the interesting results I managed to grab from the surface of an old stump.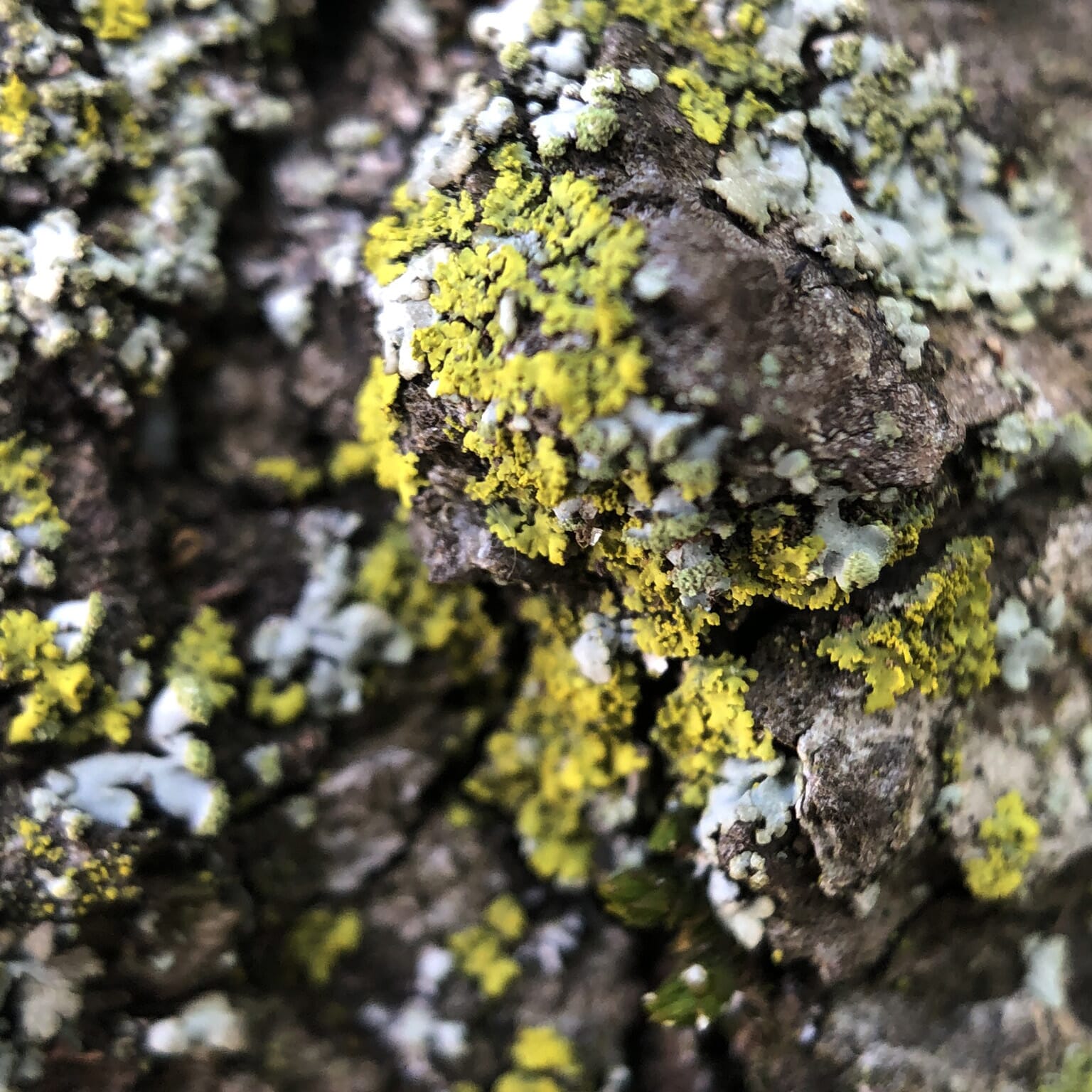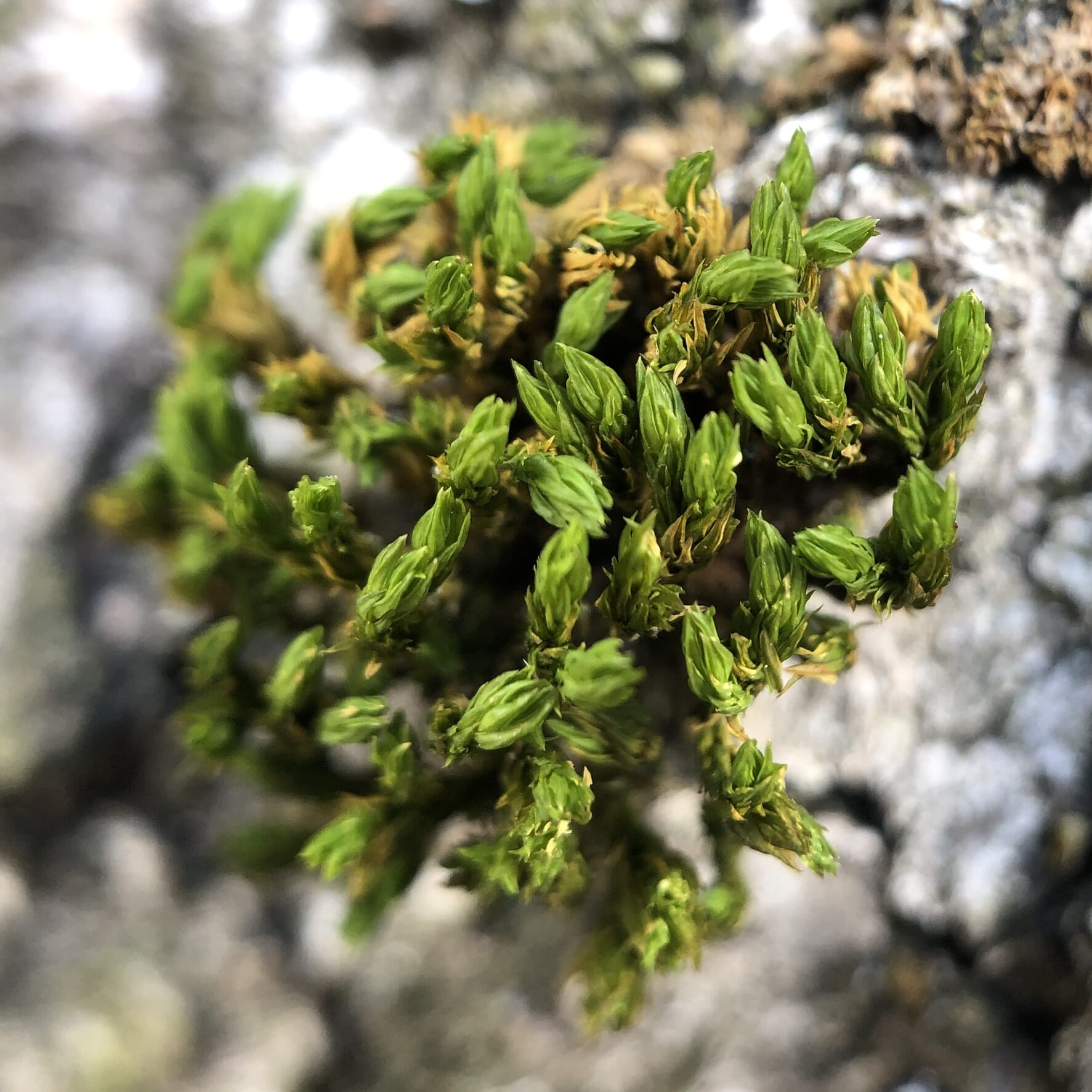 If I could grab these shots by taking a few steps off of my deck, you can only imagine the results you might find on your next hike or climb.
Of course, if you're more of a homebody, the macro lens can also enhance indoor objects. Here's a few sample images I pulled from a beer box destined for our recycling: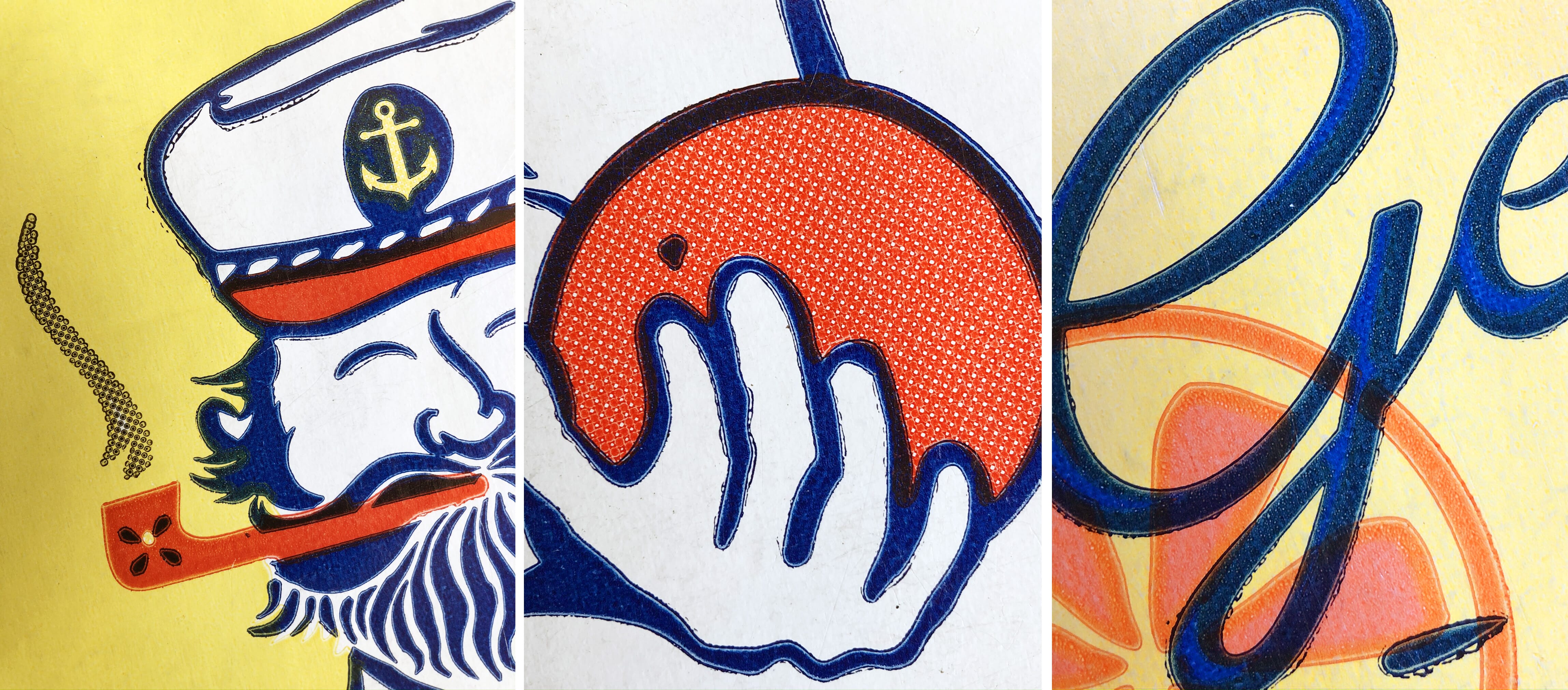 Our Takeaways
Sandmarc Macro Lens for iPhone - Review Summary
Product Name: Sandmarc iPhone Macro Lens
Product Description: The Sandmarc macro lens captures every detail and gives you a complete new view of your close-ups.
Brand: Sandmarc
Offer price: 89.99
Currency: USD
Availability: OnlineOnly
Summary
The Sandmarc Macro Lens captures vivid details you cannot see with the naked eye, enabling you to experience the intimate intricacies the world has to offer.
This small package packs a powerful punch. Many quickly write off their iPhone camera as a legitimate photographic tool. Sandmarc effectively puts those naysayers in their place.

The design of this product is easy to work with, and popping on a macro lens for a spur of the moment shot takes just a few seconds. It's small in size and lightweight which also makes it an easy accessory to pack in a pocket.
The image quality is great, and once you've mastered focusing, getting professional-looking photos is a breeze. Paired with a decent image editor, you'll be able to snag Instagram-worthy shots with ease.
Related Articles: Best Photo Editing Apps for iPhone and Android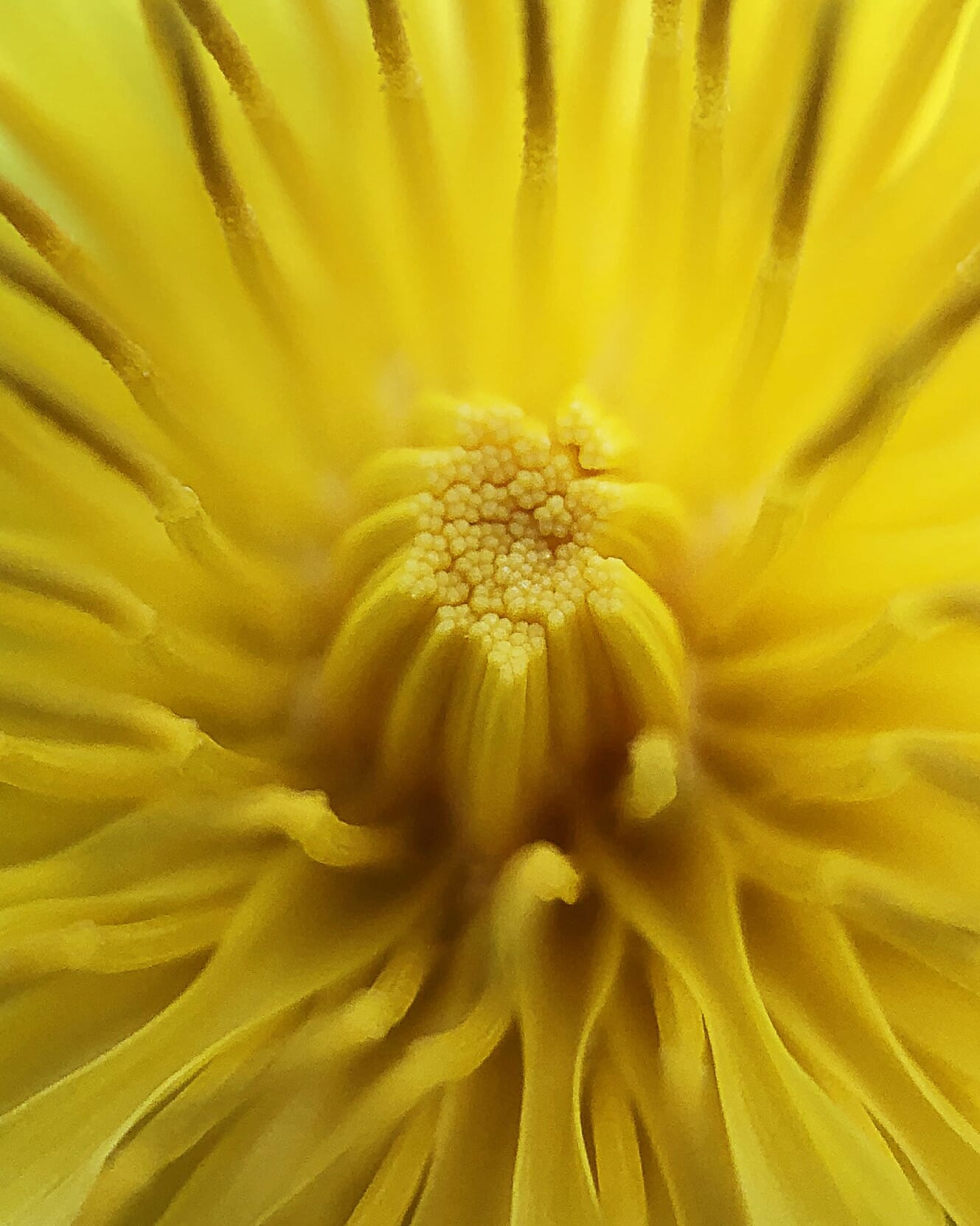 Our advice? Don't go another day passing over great material. With the Sandmarc macro lens in hand, you'll begin seeing beauty in everyday life.
If you're looking for wide angle options, Sandmarc has a great wide angle lens for iPhones, too.