Photography to us is more than just a vocation. It is a way to express ourselves, to capture the diverse moments that string together to form the necklace of life, a way to preserve those moments for life.
It's a different thing that the need to earn money sometimes directs that love for photography to commercial avenues. Still, the ability to merge what one loves to do with what one makes a living out of can be the most blissful feeling. For commercial photographers, who started off in photography solely for their passion for photography it is a dream come true.
To be successful in photography it is important to have a clear vision of what you want to do. Photography can be self-taught. It is a visual art form that uses elements of science so it can be perfected by making mistakes and learning from those mistakes.
Many great masters of photography have been self-taught. Many, even today, are actually self-taught, learning on the job, making mistakes and rectifying them as they go along. There is absolutely nothing wrong if you adopt the same approach. However, the quantum of time that you will need in order to perfect your trade will be definitely long.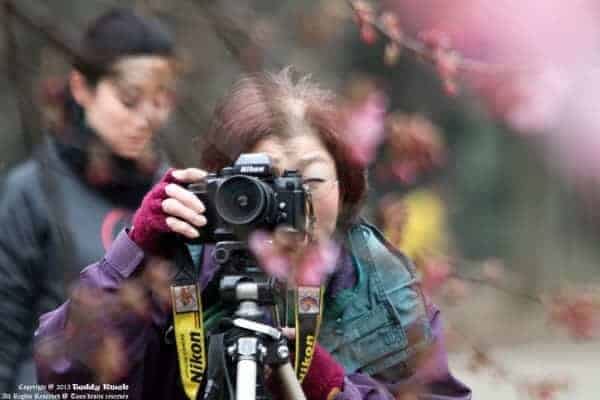 There are several benefits of joining a photography class. Some of them are:
1. Direction
Photography isn't just about being snap-happy, making images everywhere you go without putting in too much of thought into those captures. Photography goes beyond that. Being a visual art it is often defined by the vision of the photographer – what he sees, how he sees it and decides to show it to the rest of the world. This vision comes mainly from within, but a classroom teaching environment and a good mentor can help you to some extent.
Related Post: Best Online Courses to Learn Photography
2. A photography class inculcates the habit of shooting often
Probably you will not realize this yet, but the major reason that budding photographers quit and blame it on the loss of interest is that they don't shoot often. As a newbie photographer, your passion for your new camera and lens will drive you momentarily. You couldn't even dream that someday you can lose interest in making images. But after some time when that honeymoon period is over, your camera will increasingly spend more time tucked inside the closet.
Soon, one day, you will realize that you no longer feel the urge to go outside and shoot images. You will feel that your smartphone is more than enough to satisfy your creative urges. While smartphones have been responsible for an increase in the number of images being taken, they are not designed for creative photography. There is a limit to what you can do with them. Proper cameras like DSLRs or MILCs are better if you are serious about pursuing photography.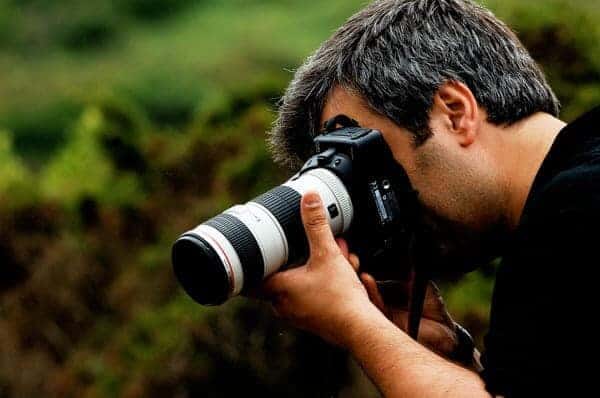 The only way you can avoid this rut and prevent losing what could have been a promising photography career is by shooting often. When you shoot often you keep the creative juice flowing. You force your brain to think how you can make better images or shoot the same scene in a different way to create a different perspective. This can only happen when there is some pressure on you to shoot on a regular basis, which is what happens when you join a photography class.
3. Assignments Test What You Learn at Class
Assignments are an integral part of learning in a photography class. The theories you learn in a classroom environment are best practiced out in the field and that is what assignments are given for. No amount of talk about innovative camera angles, exotic lenses or going beyond the rule of thirds is going to matter much until you put the theory to practice.
This is a forced exercise. You could be handed an assignment of your choice or be asked to choose one among several offered choices. At the end of the day you are given a task and a deadline, so, you are basically forced to shoot!
4. Review of Your Assignment
Sometimes the best in you can only be brought to the forefront when you are put into a competitive environment. But the competition that I am referring to is a healthy rivalry and not something where you try hard to beat the rest of the pack. Remember you are all learners and your objective is to learn what you don't know and not to showcase what you already know.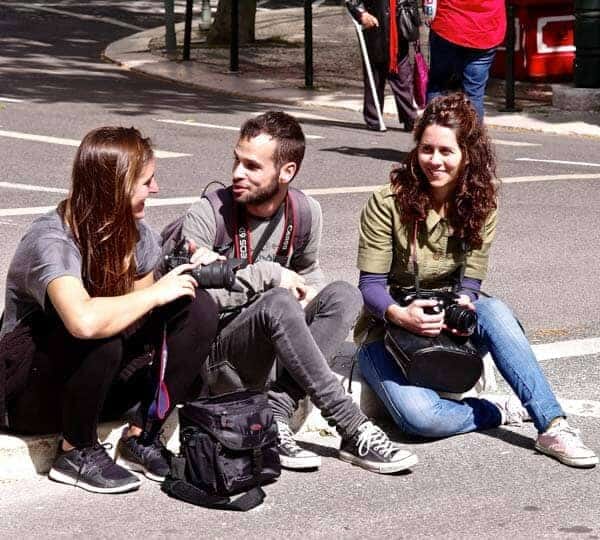 Assignment review is done in several ways. Some photography tutors prefer to first make a one-on-one review of the images. It is best to show him most of the images that you have shot and not only the ones that you feel are your best. S/he will pick the ones that best describe your vision as well as guide you as to the right approach for further post-processing. That inherently brings forth your best work.
The second review is more of a GD type where the best images shot by each of the photographers are subjected to an intense review by all the other photographers. When you join a class you basically subject yourself to that intense highly charged environment that is impossible to be replicated when you work solo.
5. Learning New Post-Processing Techniques
Photography classes are not always about learning how to shoot images. Sometimes skills like learning how to post-process are just as important and taught in a lass. There are many different classes taught which are tailor-made for photographers. You can join a class on advanced compositions that goes well beyond what you have learned on your own and or scourging the internet.
You can join a portrait photo lighting class that lays bare the secrets of how to shoot stunning portraits with a few studio lights. You could even join a wedding photography class like the ones conducted by WPPI which could put your wedding photography skills to a completely different level.
Beginners would do well to join a class on composition and or exposure where they can master the basic elements of photography.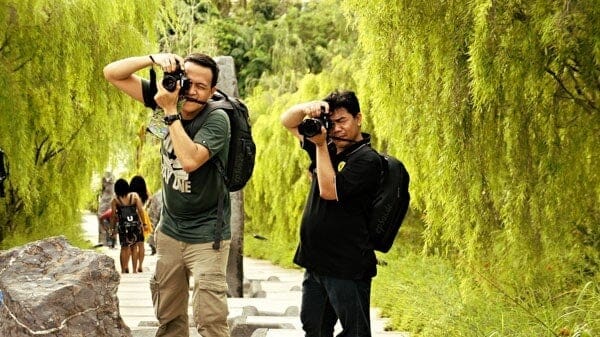 Photography is a dynamic subject and that means there is always going to be new techniques and tools that will catch the fancy of photographers, new equipment that photographers would want to know how to work with and new post-processing techniques that they would like to master.
Experts in their respective areas regularly conduct workshops that brush up the skills of photographers both beginners and pros and help them grasp new ideas and techniques.
7. A word on Identifying Your Own Photography Style
No two photographers think or look at a scene the same way. Their visions are different and their techniques can be divergent too. Even if they happen to start from the same class and under the mentorship of the same photographer, they will never end up with the same eye. Meaning, their compositions, and style of photography are likely to be different.
A photography class is a great place to identify and work on that style to polish it. In a world increasingly cluttered with visions, it is important that you hold on to your own and nurture it because at the end of the day your unique vision will stand out.
Joining a photography class might just be the best decision that you ever made, that is, after deciding to buy yourself a camera.
Related Post: Free Online Photography Classes Compared