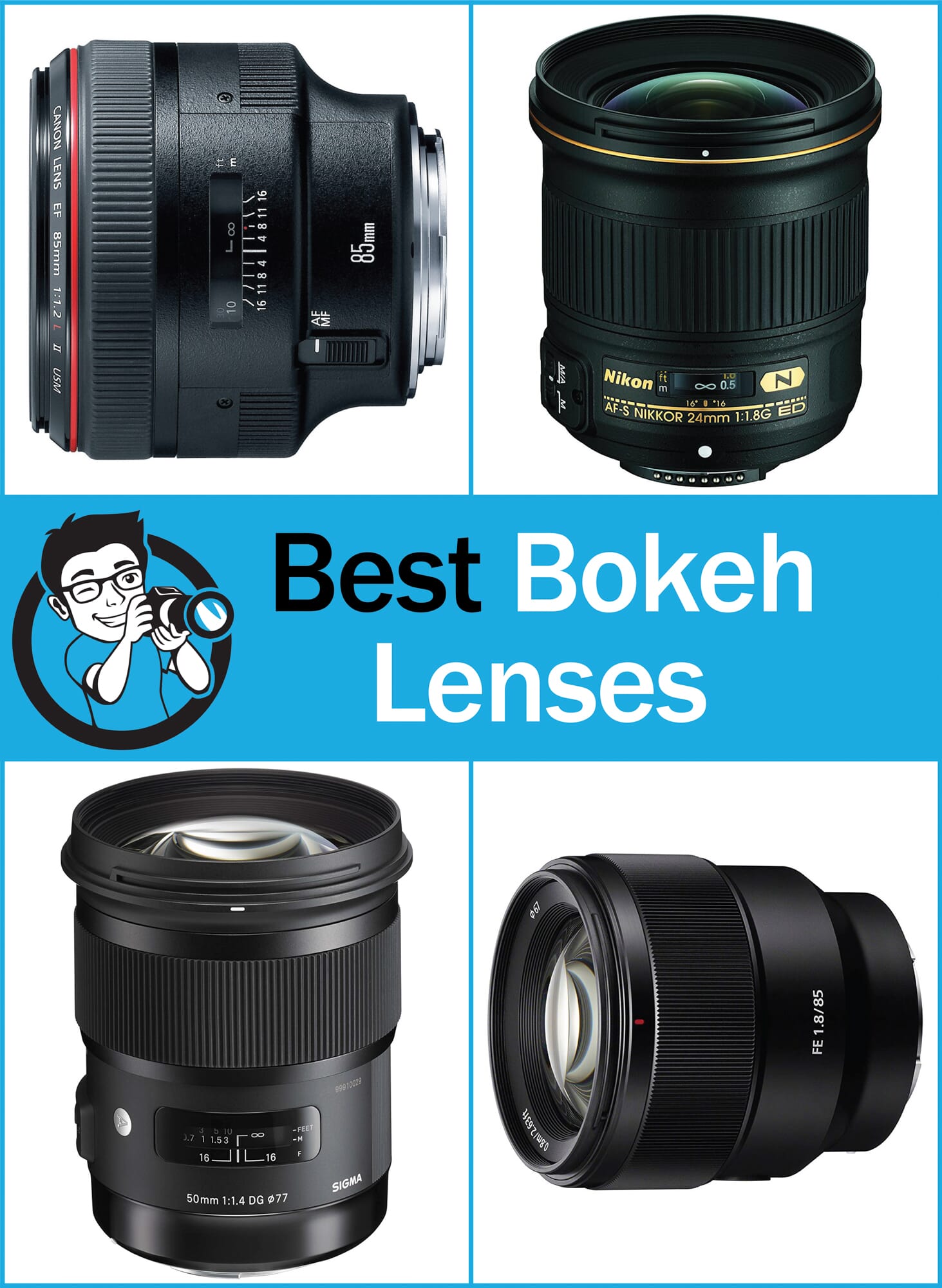 The thing about fast aperture lenses is that they produce the best out of focus effects. If you are reading this that's what you are here for, right? The best bokeh lenses.
You're looking for something that will melt away the background clutter into oblivion. Every photographer, at least once in his/her career, longs for a lens that can do just that.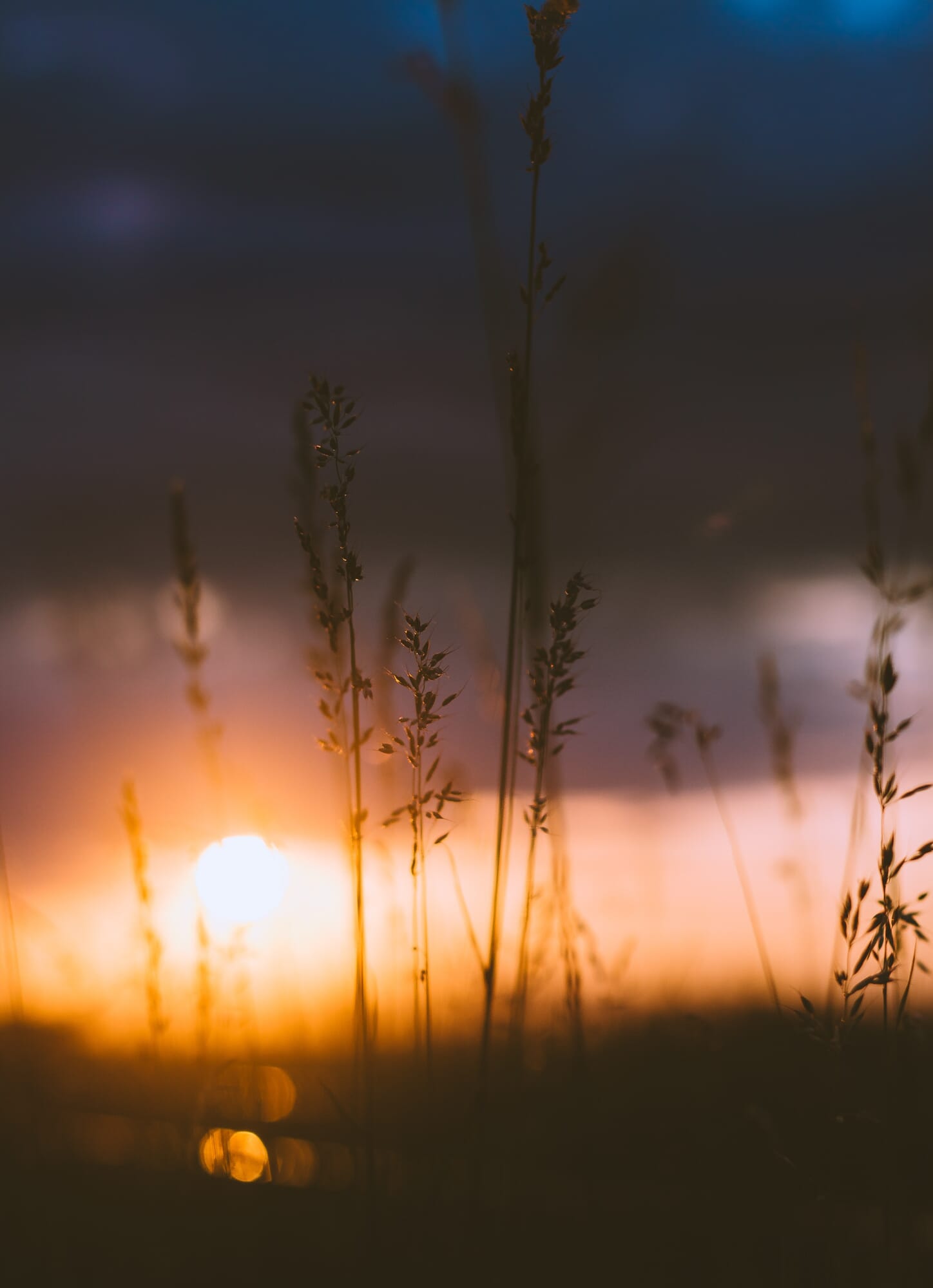 Now, the thing about bokeh is that it is often misunderstood as the capability of a lens to blur the background.
Well, that's not entirely correct…
Bokeh is also about the quality of that out of focus effect. There's a subtle difference.
What Determines the Bokeh of a Lens?
Now, there are a number of parameters that govern the bokeh (or quality of blur) of a lens. A fast, wide aperture is just one of those parameters.
But then, not all fast lenses have beautiful bokeh.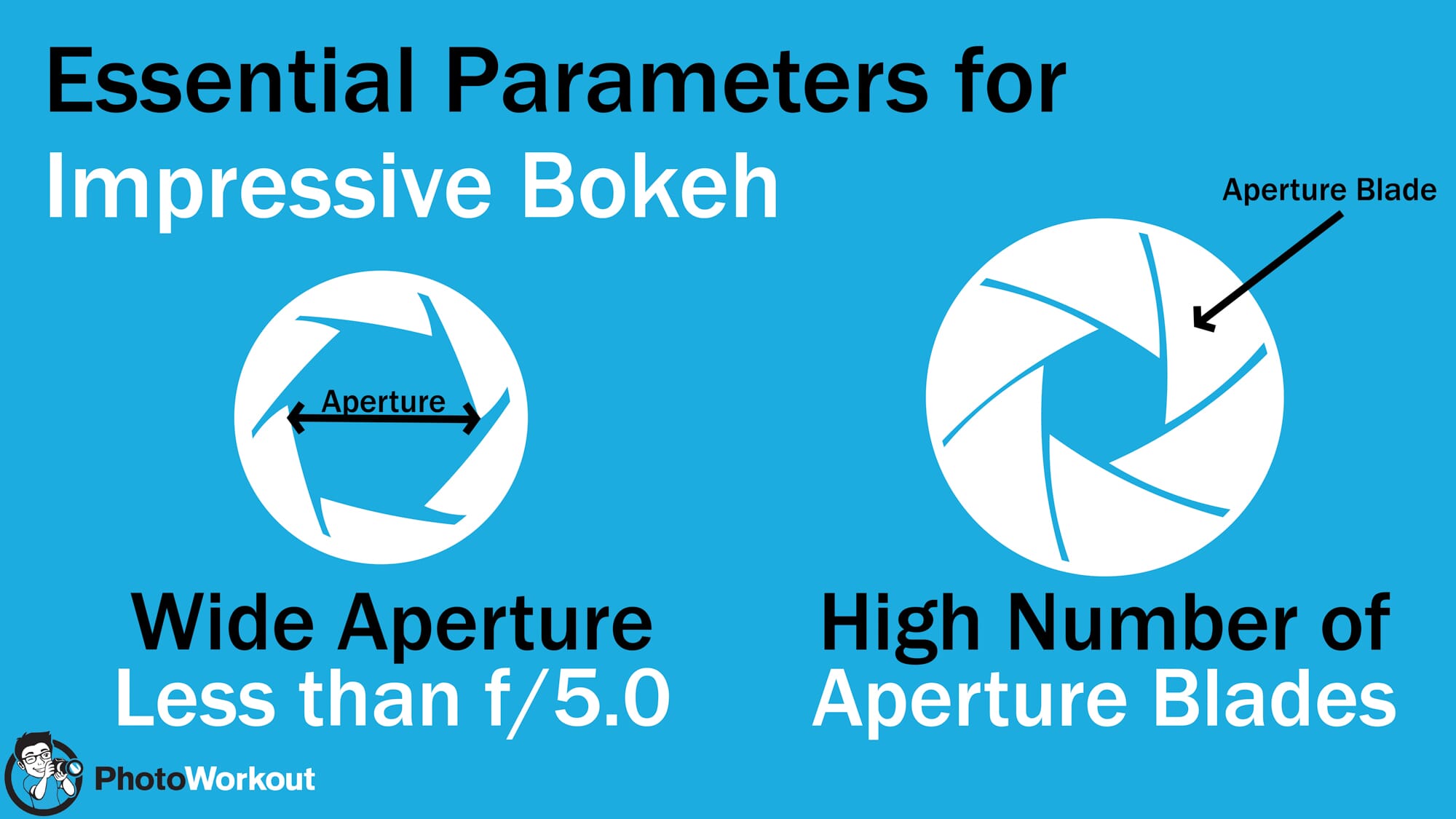 Another parameter is the number of diaphragm blades that make up the aperture of a lens. The more the better! This makes the bokeh more roundish–which is a good thing.
If you factor in these choices when purchasing a lens to produce beautiful bokeh, you'll get a winner. We've considered these parameters in our evaluation.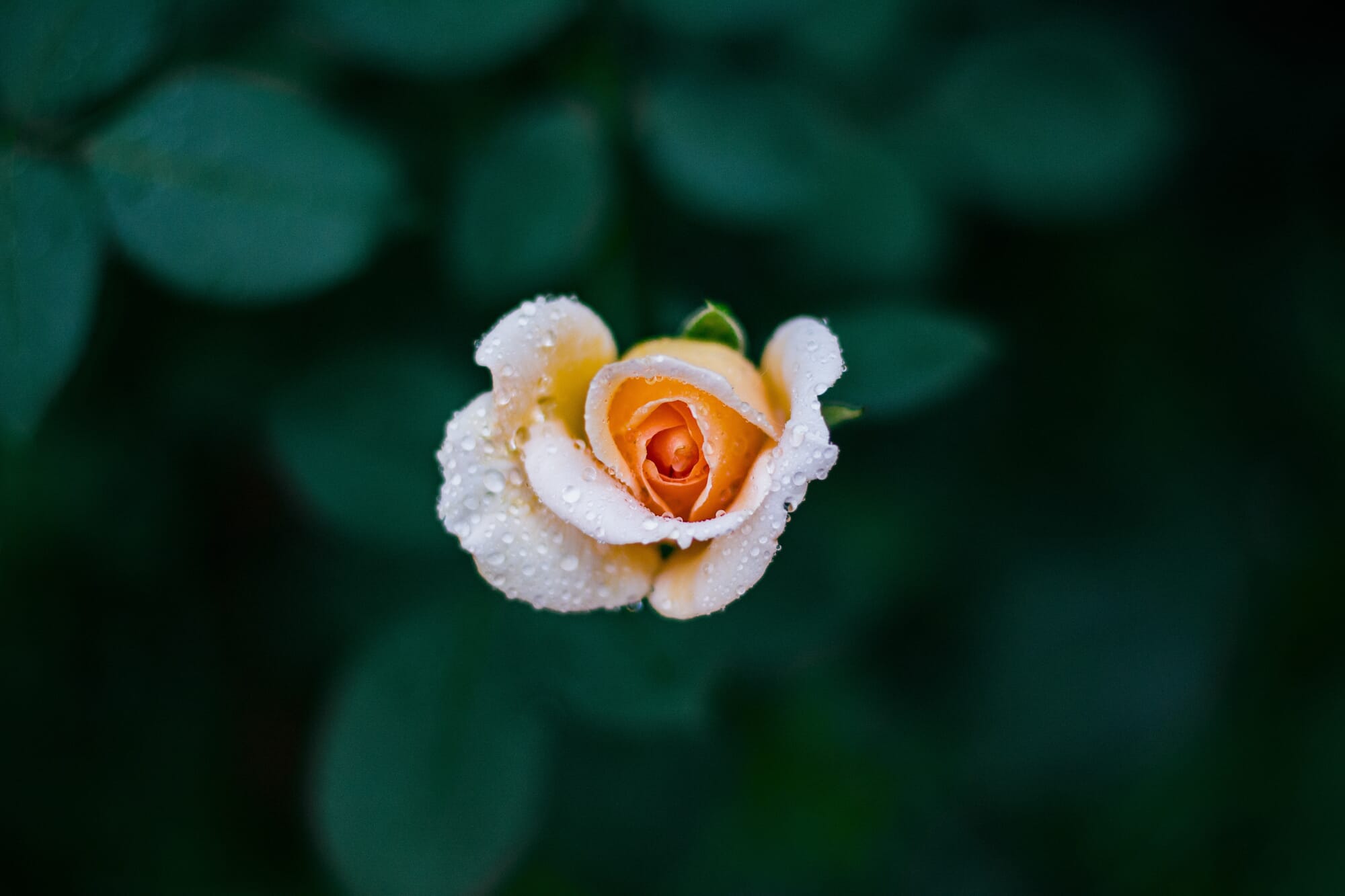 There are some other parameters as well. One is the distance between the subject and the background.
The other is the distance between the subject and the camera. But we will not go deeper into that discussion here. We are here to find the best bokeh lenses that will fit in a reasonable budget.
So, without further ado, here they are:
The 10 Best Bokeh Lenses:
Let's start with the Canon EF 85mm f/1.2 L II USM. It's truly a classic! In fact, this is one of the best bokeh lenses for Canon full-frame systems.
This extremely well-made lens is optically superior. The maximum aperture of the lens is f/1.2. That comes in handy when shooting in low light, or when trying to obliterate the background into creamy bokeh.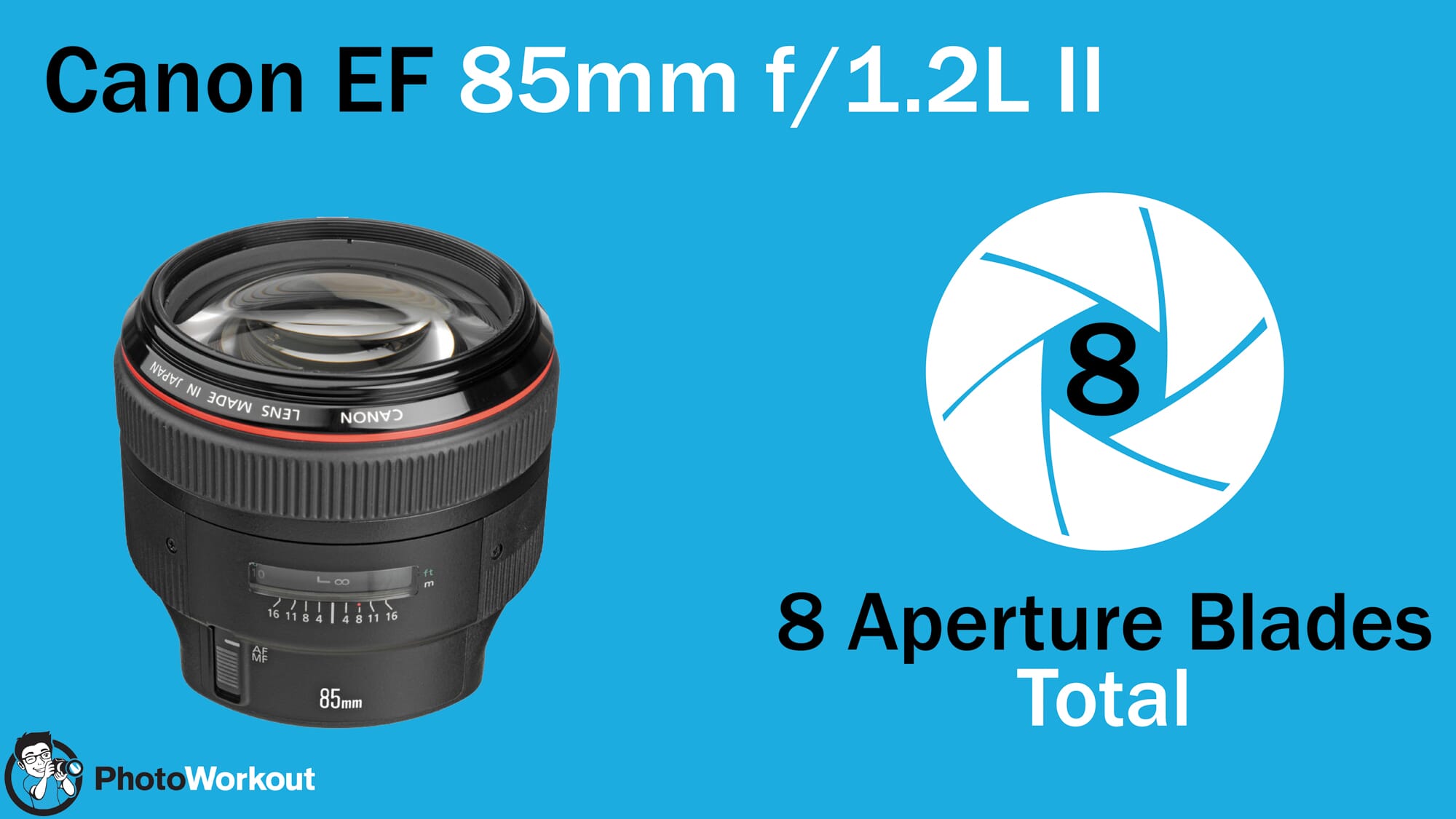 The lens construction includes a total of 8 elements arranged in 7 groups. The lens has a total of 8 aperture diaphragm blades. Something that will help in producing great bokeh.
Canon EF 85mm f1.2L II USM Lens for Canon DSLR Cameras - Fixed
f1.2 maximum aperture
Ring-type UltraSonic motor (USM), Focal length : 85mm, Closest focusing distance : 3.2 feet
EF mount, medium telephoto lens, High-speed AF and circular aperture create shallow depth-of-field
111mm focal length for APS-H sensors, 136mm for APS-C sensors, Lens not zoomable
If you're looking for the best bokeh lenses for Canon then this one should be on your radar. The EF 50mm f/1.2L prime is one hulk of a lens.
It's loaded with features perfect for bokeh.
Unfortunately, the image quality, though, is not as great as other lenses on our list. Especially at wide open apertures.
To be honest, there are other budget lenses which can do the job just as well. If not better. But then we are discussing the best bokeh lenses and not the best lenses in terms of image sharpness.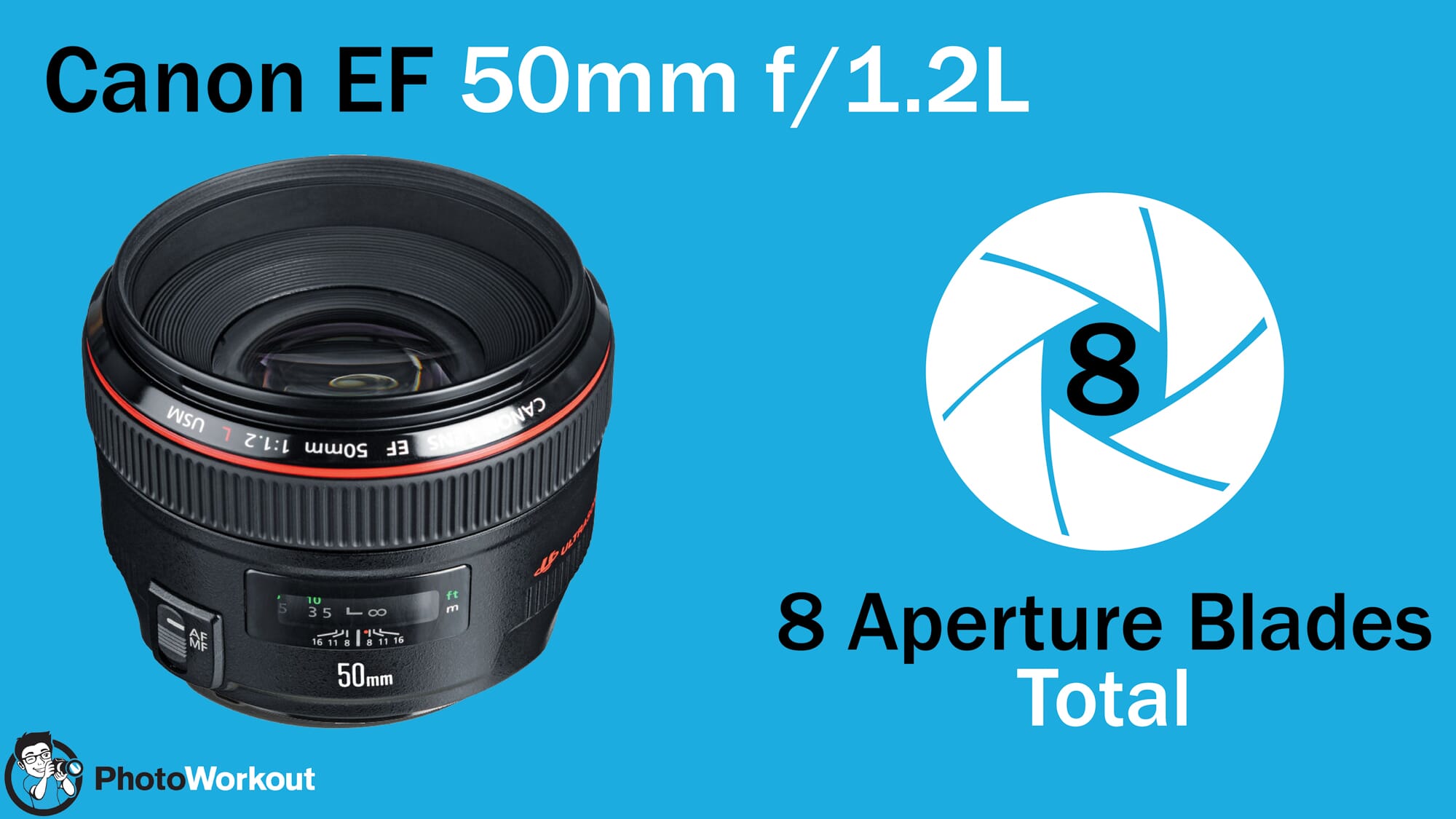 The lens has 8 elements arranged in 6 groups. There are 8 aperture diaphragm blades just like the 85mm f/1.2 L discussed above. Thus, you can rest assured the quality of bokeh would be extremely good.
Canon EF 50mm f/1.2 L USM Lens for Canon Digital SLR Cameras - Fixed
Weather-resistant standard lens
Focal Length & Maximum Aperture-50mm F/1.2, Closest Focusing Distance - 1.48 ft. / 0.45m
AF with full-time manual focus, 72mm filter size
Ultrasonic Motor (USM), Lens not zoomable
Purchase this product between May 1, 2016 and July 30, 2016 and get 13 months of free damage protection from Canon. The...
This Sigma Art series 35mm lens is available for both the Nikon and the Canon mounts. We've already reviewed this lens before. And we love its optical quality. The lens is composed of 13 elements arranged in 11 groups.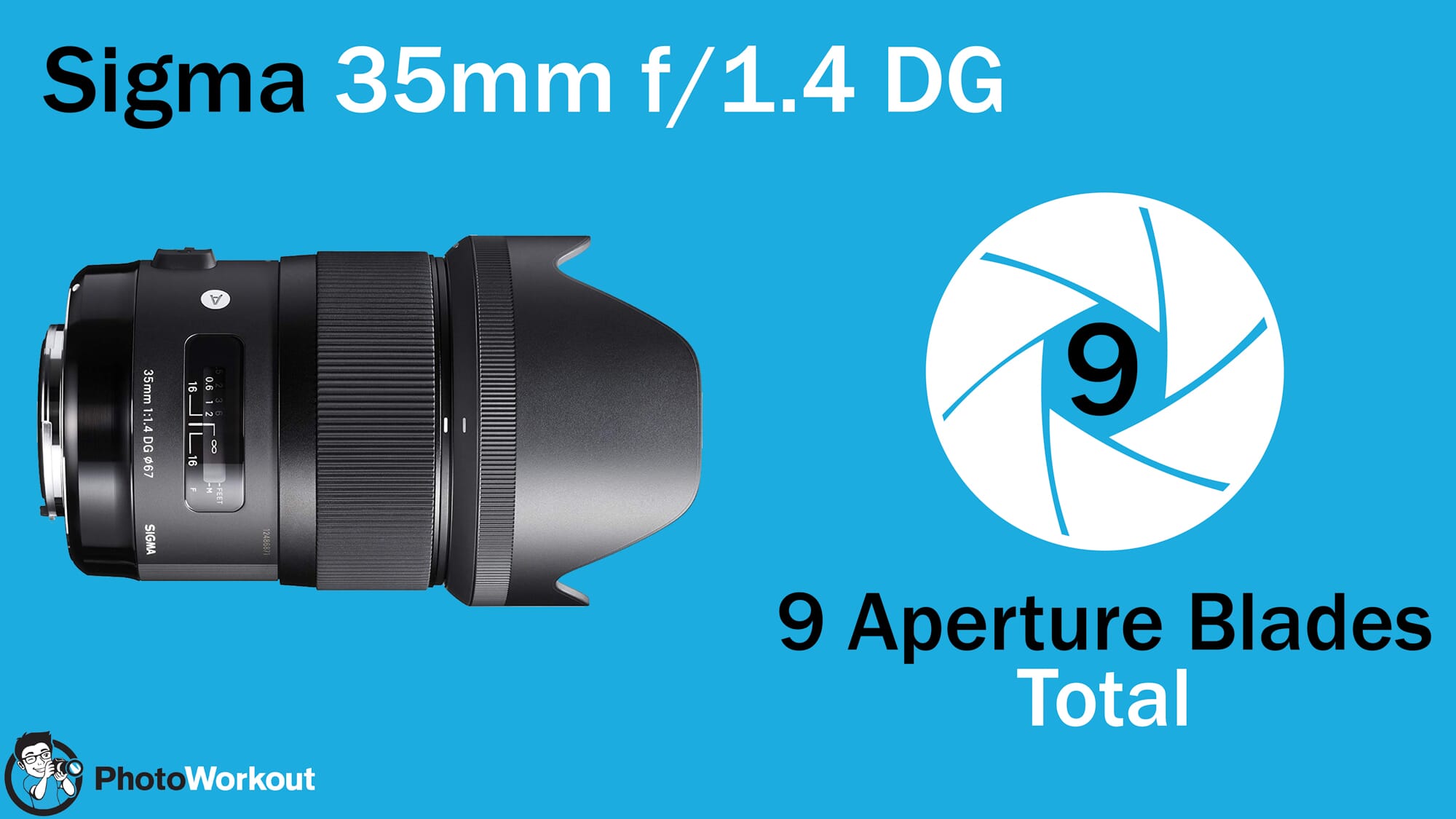 There are 9 aperture diaphragm blades. That should ensure nice bokeh when you use the other parameters.
However, if you don't need to be shooting with such a wide angle, and really want the bokeh effect… You would be better off shooting with a slightly longer lens.
Why's that?
The thing about wide angle lenses is that if you're shooting from a distance the scene is going to be more or less in focus. Even when shooting at wide open apertures. The depth of field is not that much for such lenses.
Something like the 85mm or even the 105mm will produce better bokeh effects. That being said, sometimes you need a wide angle lens, and in such cases, this is the one that delivers the best quality bokeh.
The Zeiss Loxia 50mm lens is designed specifically for the Sony E mount camera systems. This is a manual focusing lens. So, it's definitely an acquired taste. This is because not many enthusiasts and entry-level photographers would opt for a manual focusing lens.
Not only that, the lens has no image stabilization either. But considering that a number of Sony E mount cameras come with sensor-shift image stabilization you won't miss it anyways.
In regards to construction, this lens is designed with a total of 6 elements arranged in 4 groups. It also boasts 10 aperture diaphragm blades–the most of any lens on our list so far!
Zeiss Loxia 50mm f/2 Planar T Lens for Sony E Mount, Black
E Mount Lens/Full-Frame Format/Planar Optical Design
Aperture Range: f/2 to f/22 with manual Focus Design
Electronic Interface Transmits Lens Data
All-Metal Barrel, Engraved Scales
Weather-Resistant Lens Mount Gasket & Zeiss T Anti-Reflective Coating
The Sigma 50mm Art lens is one of the best bokeh lenses available. This particular lens is available to use with three different mounts:
Nikon's F-mount
Canon's EF-mount
Sony's A-mount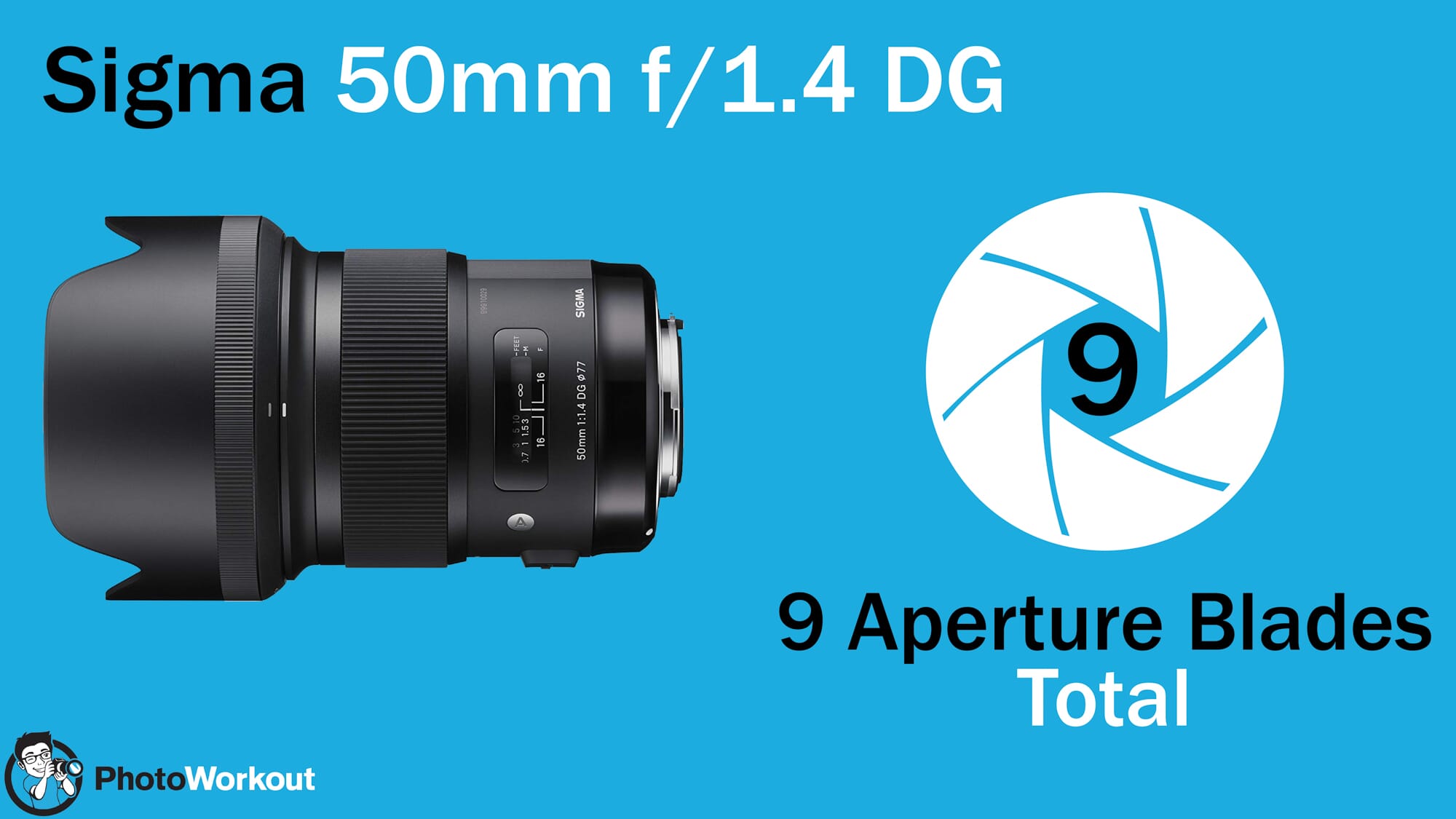 There are a total of 9 aperture diaphragm blades. Additionally, it has 13 elements arranged in 8 groups. That should produce some interesting bokeh.
Sigma 50mm F1.4 Art DG HSM Lens for Canon
50mm focal length
75mm equivalent focal length on APS-C cameras, 80mm equivalent focal length on Canon APS-C cameras
F1.4 maximum aperture; F16 minimum
Ring-type ultrasonic-type AF motor with full-time manual focusing
77mm filters.Angle of View (35mm):46.8°
RELATED POST: Best Nikon FX DSLR Lenses (The Ultimate Full-Frame Selection)
The Nikon 105mm is a short telephoto lens ideal for shooting portraits.
Plus, the fast f/1.4 aperture is great for producing bokeh.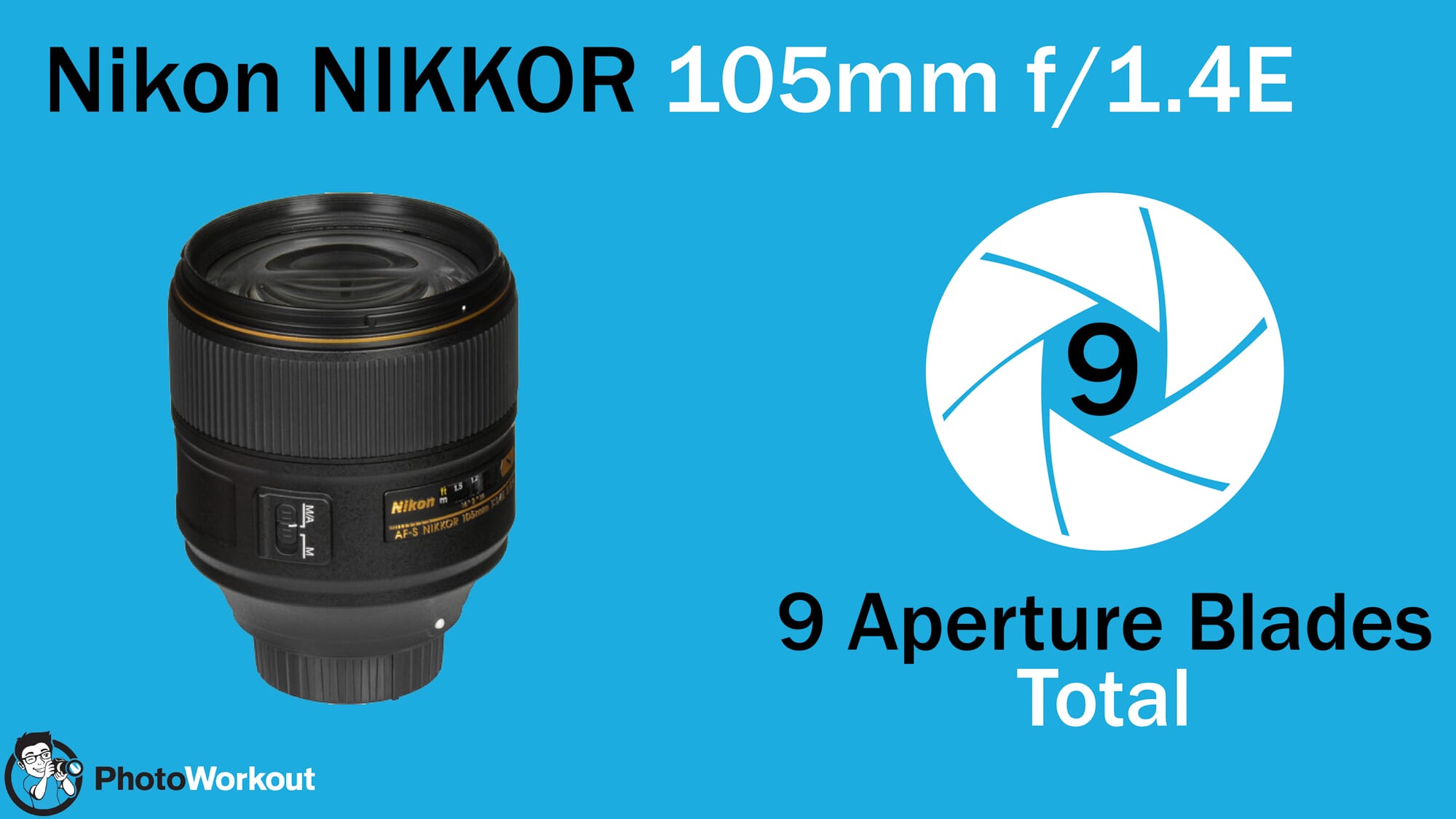 The construction of the lens consists of a total of 14 elements arranged in 9 groups. The aperture diaphragm consists of 9 rounded blades.
The result?
Avery nice soft quality bokeh.
A relatively inexpensive lens with a fast wide maximum aperture, the Canon EF 50mm f/1.8 is designed to excel in low light conditions.
Canon sells a lot of these lenses, and for good reason.
But beyond its low light capabilities, the lens is perfect for background blur as well. Which is why it's one of the best bokeh lenses for Canon systems.

The construction of the lens includes 6 elements arranged in 5 groups. The aperture diaphragm is made up of 7 rounded blades. That's not quite as many as some other options on our list, but it will still produce good quality bokeh.
If you're interested to know more about this lens, check this link to read our full review.
Canon EF 50mm f/1.8 STM Lens
50 millimeter focal length and maximum aperture of f/1.8
Great for portraits, action, and nighttime photography; Angle of view (horizontal, vertical, diagonal): 40º, 27º,46º
Minimum focusing distance of 1.15 feet (0.35 meter) and a maximum magnification of 0.21x
Stepping motor (STM) delivers near silent, continuous move Servo AF for movies and smooth AF for stills
80 millimetre effective focal length on APS C cameras, 50 millimetre on full frame cameras. Lens construction: 6 elements in...
The Sigma 30mm is a fine walk around lens. There are a number of aspects that make this lens a budget alternative when compared to some of the best bokeh lenses we've discussed here.
Please note this lens is designed for the Sony E mount and specifically for the APS-C format. As a result, it'll work with the likes of the Sony Alpha a6500 and the Sony Alpha a5000 series cameras.
The effective focal length is 45mm when compared to the 35mm format.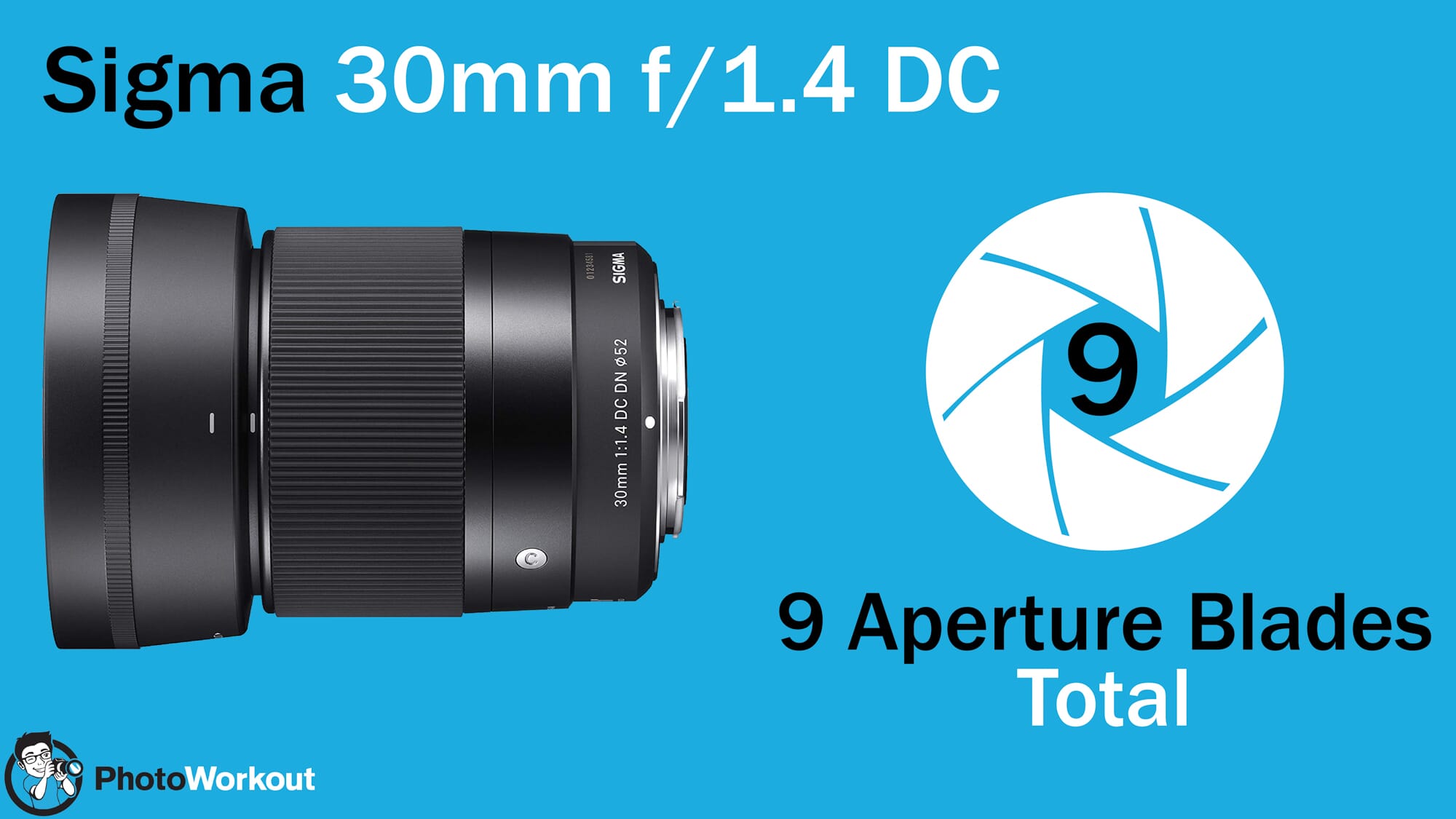 The maximum aperture of the lens is f/1.4. The construction of the lens includes a total of 9 elements arranged in 7 groups. A total of 9 rounded diaphragm blades make up the aperture. The lens produces decent bokeh in the right hands.
There is no image stabilization on the lens. That could be one area where the lens falls short of some of the other best bokeh lenses we have discussed here. Then again, as I've already said, the Sony camera bodies do a pretty great job of stabilization on their own.
Thus, this lens lacking image stabilization isn't much of a dealbreaker for us.
Sigma 30mm F1.4 Contemporary DC DN Lens for Sony E
SONY E-mount
With nine rounded aperture blades, a stepping ring motor, and compact design
Perfect paring of high performance and pricing, Contemporary compactness, Art line Image Quality
Accessories Included: Lens Hood, Rear and Front Cap
For APS-C Mirrorless cameras including Sony E mount and Micro Four Thirds
I choose another wide angle lens for this discussion of the best bokeh lenses. As far as wide angle lenses go, the Nikon AF-S Nikkor 24mm f/1.4 G ED is one of the best bokeh lenses for Nikon DSLR systems.
Designed for the full-frame cameras from the Nikon stable, this lens has a maximum aperture of f/1.4.
A bit of advice to capture great bokeh with this lens…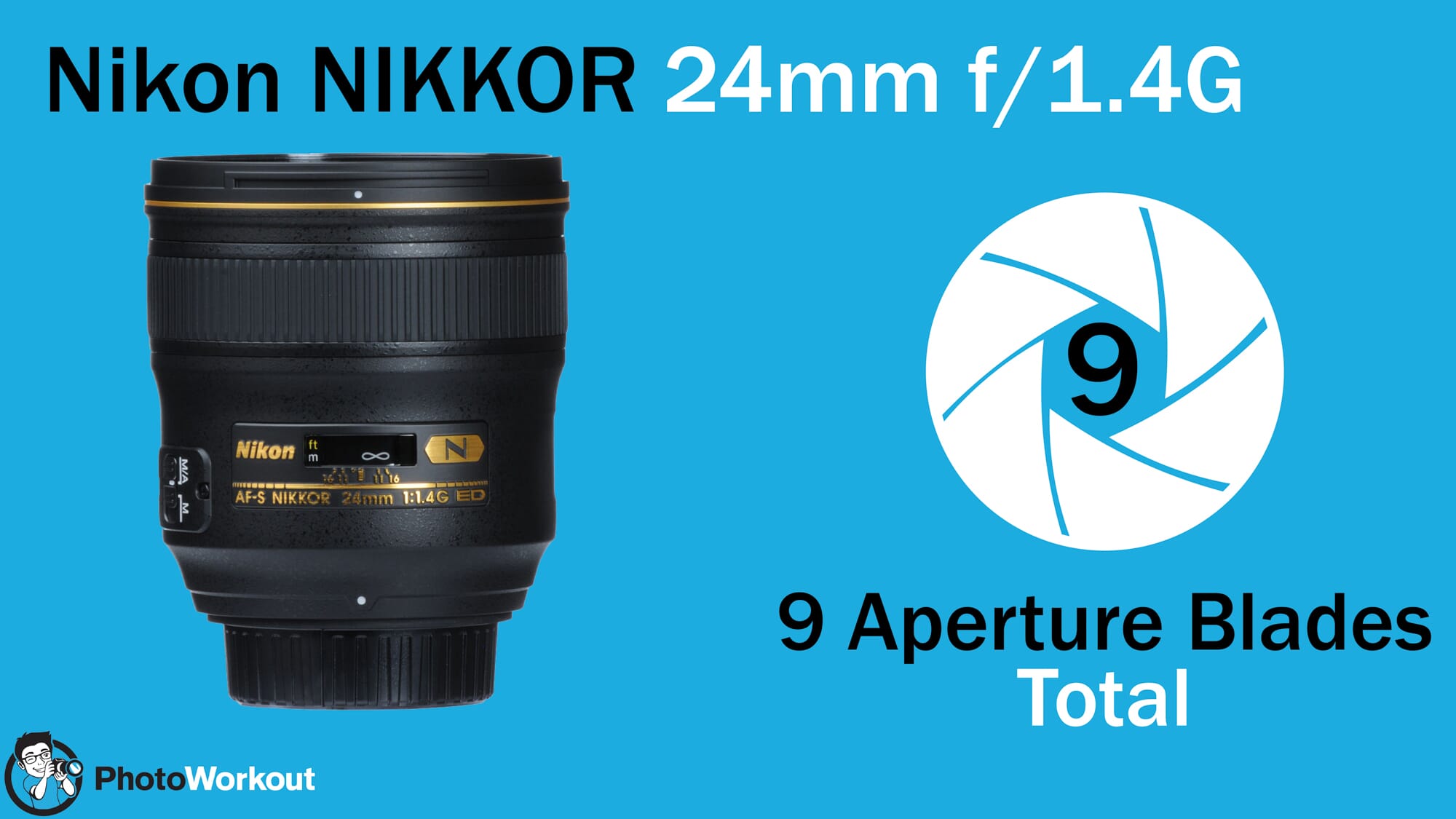 Keep a considerable amount of distance between the subject and the background. Then stand close to your subject as works for your composition. This will help throw the background out of focus into gorgeous bokeh. The Nikon NIKKOR 24mm has 9 aperture blades.
The design of this lens consists of 12 elements arranged in 10 groups. There are 9 rounded diaphragm blades making up the aperture of the lens.
Nikon AF-S FX NIKKOR 24mm f/1.8G ED Fixed Lens with Auto Focus for Nikon DSLR Cameras
Fast f/1.8 aperture for beautifully blurred backgrounds and great low-light performance
Draws peak performance from high-resolution DSLRs
Great for landscapes, skyscrapers, environmental portraits, food, action, hobbies and much more
Part of Nikon's exceptional system of full-frame f/1.8 prime lenses
Versatile wide-angle prime lens will widen your creativity. Minimum aperture - f/16
The Sony FE85 f/1.8 is a classic portrait lens. The fast, wide aperture is ideal for melting everything in the background.
It undoubtedly makes this one of the best bokeh lenses for Sony mirrorless cameras.
This is a full-frame lens designed for E mount system. Thus, it's compatible with all of Sony's major E mount system cameras. This includes the Sony Alpha A7 II, the Sony Alpha a7R III, and the Sony Alpha a7S II.
RELATED POST: Our Top 6 Wide Angle Sony E-Mount Lens Choices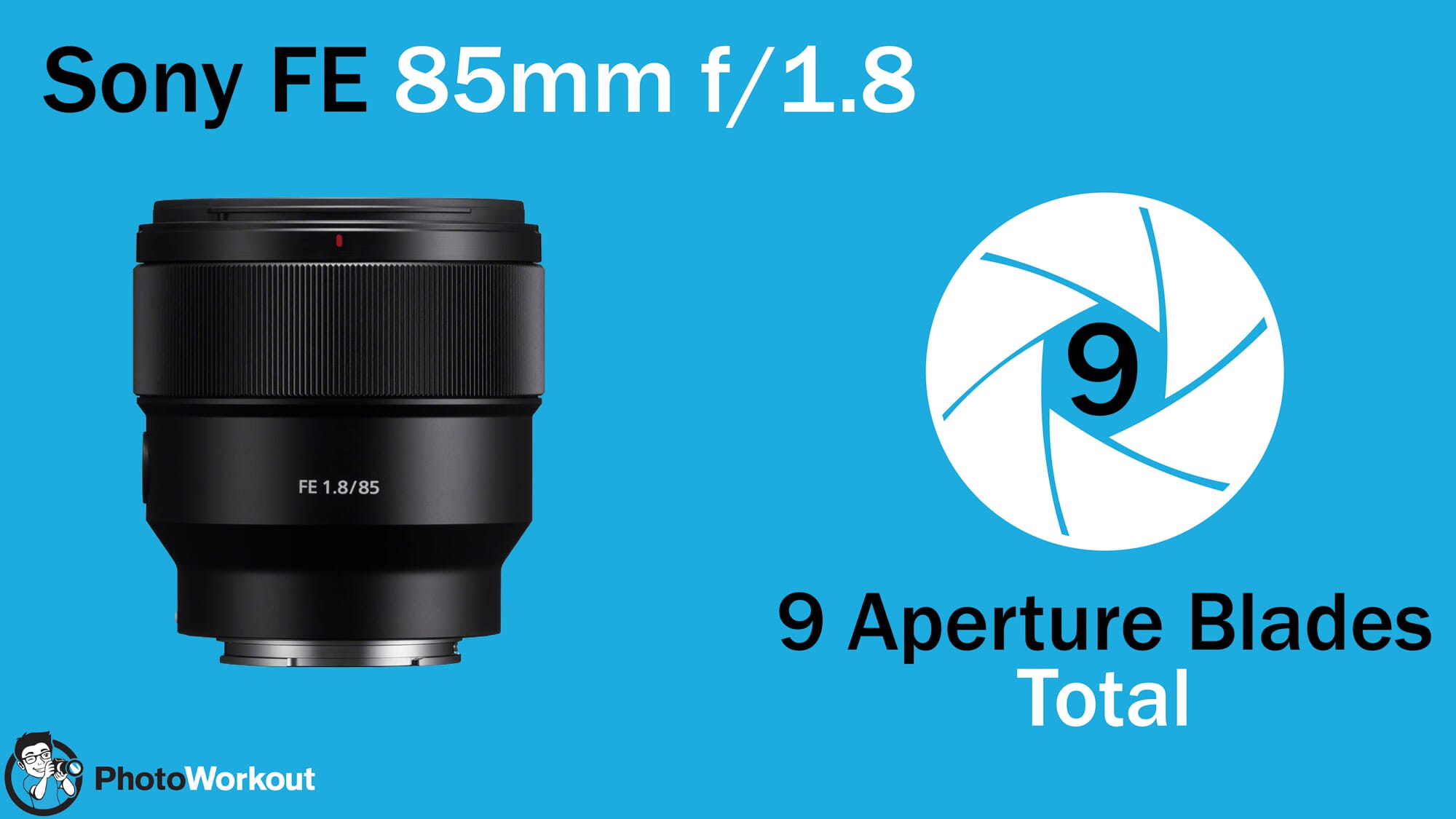 The construction of the lens includes 9 elements arranged in 8 groups. The aperture diaphragm is composed of 9 rounded blades. Quality of bokeh is beautiful.
Sony SEL85F18 85mm F/1.8-22 Medium-Telephoto Fixed Prime Camera Lens, Black
Wide F1.8 maximum aperture enables beautiful defocusing effects
9-blade circular aperture creates beautiful round defocused bokeh
ED glass element for corner-to-corner sharpness,Minimum Focus Distance:2.63 feet (0.8 m)
Double Linear motor system for fast, quiet and precise focusing. The maximum magnification ratio is 0.13 and the angle of...
Direct control w/ customizable focus hold button and AF/MF switch.35 mm equivalent focal length (APS-C):127.5
Finding The Best Bokeh Lenses
Just a few things to keep in mind when choosing the best bokeh lens for your setup. First, and most obviously, make sure it fits your camera body! Second, keep in mind it's generally easier to get great bokeh with a mid or long focal length than it is with a wide angle lens.
Regardless of your needs, you should be able to find the right one for you from the lenses we've listed above. If not, let us know what your favorite lens is to capture great bokeh.
---
As an Amazon Associate we earn from qualifying purchases. Certain content that appears on PhotoWorkout.com comes from Amazon. This content is provided 'as is' and is subject to change or removal at any time.