If you want to capture photos with gorgeous, creamy bokeh, you've come to the right place.
In this article, we share the best bokeh lenses on the market in 2021 – the lenses that are capable of jaw-dropping background (and foreground!) blur. We include a mix of Canon, Nikon, and Sony models, so that no matter your brand preference, there's a lens here for you.
Are you ready to create pro-level, bokeh-tastic photos? Let's get started.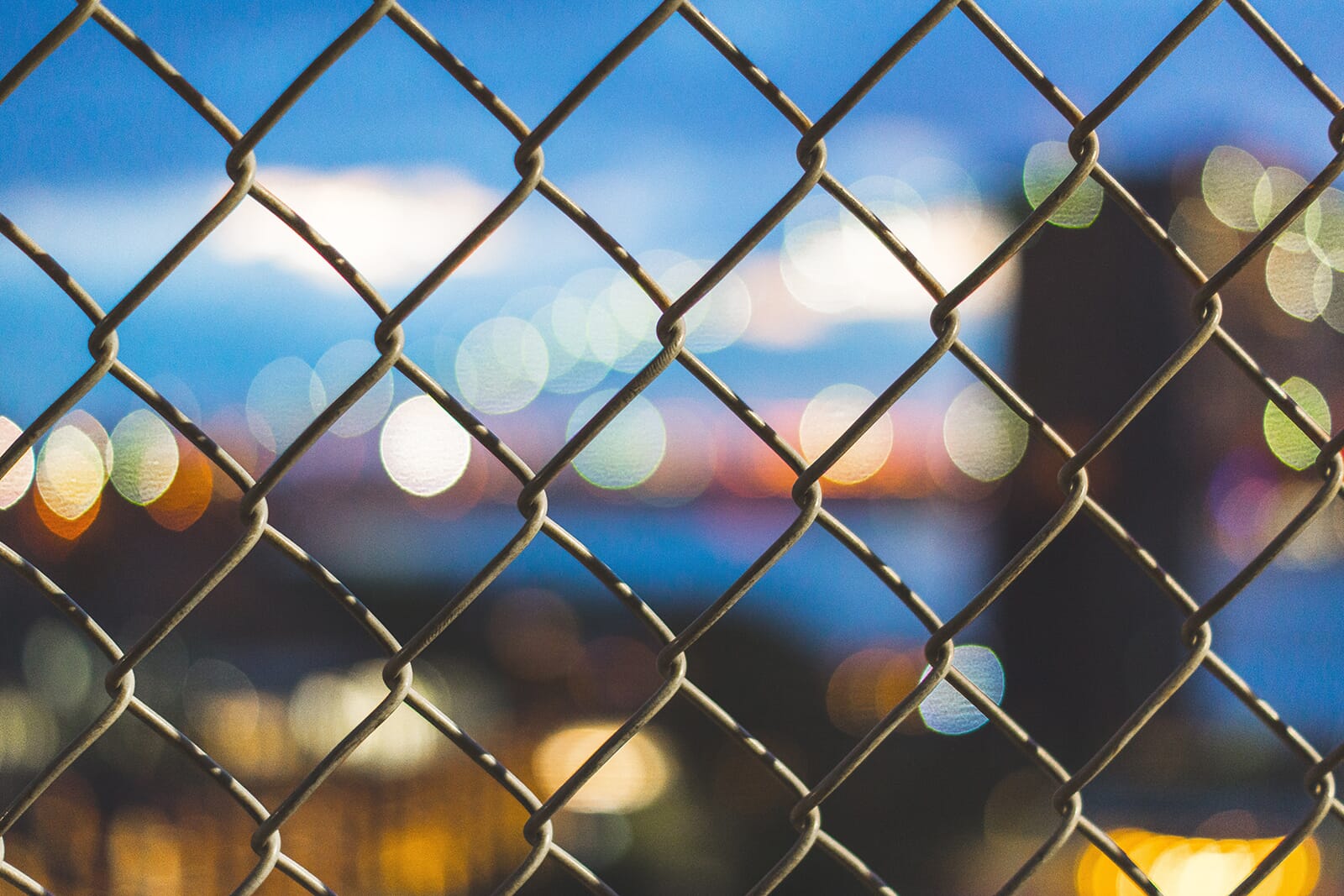 Images from Amazon
When you buy through links on our site, we may earn a commission at no cost to you. We evaluate products independently. Commissions do not affect our evaluations.
1. Canon RF 50mm f/1.2L USM
Canon RF Pick
Great for general photography
The Canon RF 50mm f/1.2L USM is a high-quality lens capable of beautiful bokeh effects at close distances.
Pros
Programmable control ring
Brilliant f/1.2 maximum aperture
Durable build quality
Cons
No image stabilization
Let's start with the newer Canon RF lens series, where one of the best bokeh lenses available is the Canon RF 50mm f/1.2L USM. It's a durable, premium lens, one that benefits from Canon's top-quality RF-mount technology plus its L-series upgrades.
The 50mm focal distance is great for portraits, casual shooting, and even still-life and photography of objects like flowers and plants. And the large maximum aperture of f/1.2 and rounded aperture blades will ensure exceptional bokeh effects.
Thanks to the top-notch lens construction, you can also expect your main subject to be pin-sharp; the lens elements reduce distortions and provide photos with excellent colors and sharpness.
As with other Canon RF-mount lenses, the Canon RF 50mm f/1.2L USM also has a programmable control ring, which you can set to control the aperture when creating a bokeh effect.
2. Canon RF 85mm f/1.2L USM
Great for low-light portraits
The Canon RF 85mm f/1.2L USM excels at low-light photography, and can create beautiful bokeh in nighttime scenes.
Pros
Advanced lens elements to reduce distortion
Great low-light performance
Dust- and water-resistant body
Cons
Relatively expensive
Next, we move on to the Canon RF 85mm f/1.2L USM. It's one of the best Canon RF lenses for portrait photography, and could also be an excellent choice for event photography like weddings and parties. Why? For one, the 85mm focal length is ideal, plus you get a maximum f/1.2 aperture and superior L-series build.
Thanks to the large maximum aperture, the Canon RF 85mm f/1.2L USM performs well in low light. You can use it to create amazing bokeh effects at night using external lights such as street lamps.
This premium lens also has special blue spectrum refractive optics as well as aspheric and UD lens elements. As a result, you can expect virtually no chromatic aberration and incredibly sharp photos.
We also like that this lens has a decent minimum focusing distance of 2.79 ft which means you can still get relatively close to your subject for greater detail, background separation, and bokeh.
3. Canon EF 24mm f/1.4L II USM
Canon EF Pick
Great for wide-angle bokeh shots
The Canon EF 24mm f/1.4 II USM is a well-rounded wide-angle lens capable of amazing bokeh effects.
Pros
High-quality design and lens elements
Great maximum aperture of f/1.4
Uses the Ring-USM autofocus system
Cons
Not the most compact lens
If you have a traditional Canon DSLR, check out our top EF pick, the Canon EF 24mm f/1.4L II USM. It's an excellent Canon lens and offers some of the best wide-angle bokeh photography on the market.
This L-series prime lens features fantastic build quality and the signature L-series design. It is weather-sealed and is both dust- and water-resistant. As a result, however, it is on the heftier side.
At 24mm, the Canon EF 24mm f/1.4L II USM is perfect for wide-angle photography. You can create photos that show more of the background in comparison to the focal subject, though you also have the option to enhance the bokeh (an effect that is enhanced by the rounded aperture blades and f/1.2 maximum aperture).
This lens is also superb for landscape photography and is a great choice for Canon DSLR owners.
4. Canon EF 50mm f/1.4 USM
Budget Pick
Great for beginners
The Canon EF 50mm f/1.4 USM is an ideal lens for those who want to start experimenting with advanced photography techniques like bokeh.
Pros
Lightweight and small design
Various lens elements to reduce distortion
Stylish body design
Cons
Bokeh effect will not look as good as the top lenses on this list
If you want to experiment with bokeh effects but are still new to photography, the Canon EF 50mm f/1.4 USM lens is a fantastic option; yes, it's capable, but it's also quite cheap, making it a great pick for a Canon beginner.
There is a cheaper f/1.8 version available, but the Canon EF 50mm f/1.4 USM offers slightly better aperture control and low-light performance. Plus, it's compact and lightweight and is great for traveling, too.
Inside, the 50mm f/1.4 packs two high-refraction lens elements that help suppress distortions. And when set to the maximum aperture, the lens is capable of creating great bokeh effects.
The quality may not compare to L-series lenses, but it's still a strong starting point if you want to try your hand at creating bokeh effects. As for its autofocus speeds, this standard Canon lens is fast, accurate, and virtually silent.
5. Nikon AF-S 105mm f/1.4E ED
Best Nikon AF-S
Great for sports and wildlife
The Nikon AF-S 105mm f/1.4E ED is capable of pro-level telephoto photography with stunning backgrounds.
Pros
Nano-crystal coatings on several elements
Rounded aperture blades
Great maximum aperture of f/1.4
Cons
Quite heavy and bulky
Our first pick for Nikon users is the Nikon AF-S 105mm f/1.4E ED, an AF-S lens suitable for Nikon full-frame DSLRs. It's an older model, but it remains a great choice thanks to its focal distance, build quality, and more.
The 105mm focal length will allow you to get the most from your bokeh effects, and thanks to the telephoto reach, you can use the 105mm f/1.4 for portraits, wildlife, and sports.
The quality of this lens is also excellent. The elements boast a nano-crystal coating for improved optics and the aperture diaphragm has rounded blades. The lens also includes three ED elements, which improve sharpness and minimize distortion.
The 105mm f/1.4 is definitely one of the better FX lenses available, and certainly, one of the best bokeh lenses for Nikon full-frame cameras in 2023.
6. Nikon Z 50mm f/1.2 S
Great for street photography
The Nikon Z 50mm f/1.2 S is a multi-faceted lens that is great for a wide range of photography styles.
Pros
Great maximum aperture of f/1.2
Weatherproof exterior casing
Fast and quiet autofocus motor
Cons
Not the lightest of lenses
Our favorite bokeh-focused Z-mount option is the Nikon Z 50mm f/1.2 S, a great all-rounder with a versatile focal distance, incredible low-light performance, and a top-notch S-series build.
The 50mm focal length is perfect for a range of photography genres; the lens will excel at wedding photography, street photography, and portraits. The maximum f/1.2 aperture will also help nail professional shots in dim lighting (plus it's great for that desirable bokeh effect!).
We also like the sleek and stylish black finish of this Z series lens. On the other hand, the 50mm f/1.2 is not particularly small or lightweight, but it makes up for it with consistent performance and superior image quality.
7. Nikon Z 58mm f/0.95 S Noct
Best Nikon Z Pick
Superb for low-light bokeh effects
The Nikon Z 58mm f/0.95 S Noct is a unique lens that excels at creating professional bokeh effects in virtually every composition.
Pros
Superior build quality
Amazing maximum aperture of f/0.95
Durable exterior build
Meet the Nikon Z 58mm f/0.95 S Noct, a specialist lens, and the best Nikon bokeh lens currently available for Z-mount cameras – assuming you can stomach the price.
Noct lenses are designed to be shot wide open and excel at creating amazing bokeh effects. And the premium quality and wide maximum aperture ensure that this lens will have incredible performance in low-light situations.
With a 58mm focal length, this Noct lens can be used for a range of photography types and features excellent build quality. It also offers a gigantic maximum aperture (f/0.95!). It is a manual focus lens, so autofocusing isn't an option – though manual focus will give you greater control when working at shallower depths of field.
In terms of build quality, this lens packs a special fluorine coating that repels dirt and grime. That way, you can comfortably use it outdoors and in harsh conditions. The only downside is the larger price tag, but this is surely a lens for professionals who must excel at portrait photography no matter the situation.
8. Sony FE 24mm f/1.4 GM
Best Sony E-Mount pick
Great for wide-angle photography
Thanks to a premium build and top-notch features, the Sony FE 24mm f/1.4 GM is a brilliant buy for E-mount users.
Pros
Nano AR coatings to reduce flare and ghosting
Fast and accurate autofocus
Rounded aperture blades for circular bokeh
Cons
Relatively expensive
Sony also has an excellent range of bokeh lenses, including the Sony FE 24mm f/1.4 GM. This wide-angle lens boasts great construction, a brilliant maximum aperture, and a wide-angle focal length suitable for many types of photography.
Compared to standard Sony lenses, the 24mm f/1.4 offers improved sharpness and an unusually smooth bokeh effect (and the latter is enhanced by the f/1.4 maximum aperture).
The Sony FE 24mm f/1.4 GM excels at wide-angle shots; you can either have fun shooting up close or experiment with a more distant perspective that highlights the background.
We also like the autofocus system, which offers precise focusing even in low-contrast situations and comes complete with a hybrid design!
9. Sony FE 85mm f/1.4 GM
Great for wedding photography
The FE 85mm f/1.4 GM is one of the top Sony choices for wedding and event photography.
Pros
Superior weather-resistant design
Advanced light simulation for bokeh effects
Various special elements to eliminate distortion
Here we have the Sony FE 85mm f/1.4 GM, another premium Sony G Master series lens that is arguably one of the best bokeh lenses for Sony mirrorless cameras available today.
If you need a professional lens for weddings, parties, or studio work, the Sony FE 85mm f/1.4 GM is an outstanding option. The lens construction includes one XA element, three ED elements, and Nano AR coatings for consistently sharp images with no distortion, ghosting, or flare.
As for bokeh effects, this lens has a host of advanced technologies specifically designed to improve blur. Plus, the maximum aperture of f/1.4 and rounded aperture blades enhance the effect significantly.
The Sony FE 85mm f/1.4 GM also has a dust- and moisture-resistant coating that makes it perfect for outdoor use. The rubberized rings and seals also mean it can easily operate at lower temperatures.
10. Sony FE 135mm f/1.8 GM
Great for wildlife photography
The Sony FE 135mm f/1.8 GM excels at telephoto work and has a premium build quality for professional photos.
Pros
Two customizable focus-hold buttons
Dust and moisture resistant
Excellent maximum aperture of f/1.8
Cons
Not the cheapest of lenses
Our last pick is the fantastic Sony FE 135mm f/1.8 GM, a great choice for sporting events, general events, and even wildlife photography. The 135mm focal distance is both long and popular, and when combined with the superior technology of this G Master lens, you can create beautiful bokeh effects with ease.
The G Master design fills the lens with a host of special features, such as XA, ED, and Super ED elements – which provide fantastic photo resolution and sharpness. The 11-blade circular aperture also means that your bokeh effects will have a smooth, rounded look.
We also like that the Sony FE 135mm f/1.8 GM has two customizable focus-hold buttons. These are convenient to use and allow you to lock focus at will; the lens also benefits from a magnesium alloy chassis that reduces its overall weight.
Which of the Best Bokeh Lenses Is Right for You?
Any of these excellent lenses should allow you to create professional bokeh effects. They should also allow you to easily separate your subject from the background to produce professional portrait shots.
But which lens is suitable for you? This depends on what you want to do with it (and your lens mounts). Canon camera owners can enjoy high-quality bokeh lenses like the Canon RF 85mm f/1.2L USM, and Canon EF 24mm f/1.4L II USM.
Alternatively, Nikon owners have some specialist options like the Nikon Z 58mm f/0.95 S Noct, and the Nikon AF-S FX NIKKOR 105mm f/1.4E ED.
Lastly, the Sony GM series offers excellent quality from models like the Sony FE 85mm f/1.4 GM, and Sony FE 135mm f/1.8 GM.
---
Disclosure/Disclaimer: As an Amazon Associate, we earn from qualifying purchases. Certain content was provided "as is" from Amazon and is subject to change or removal at any time. Product prices and availability: Amazon prices are updated daily or are accurate as of the date/time indicated and are subject to change. Any price and availability information displayed on Amazon.com at the time of purchase will apply to the purchase of this product.