Download Your Free e-Book Now
Completely Free, no sign-up required.
>> Download Here <<
eBook Reveals: "How to Make Your First $1,000 with Stock Photography"
This simple and easy-to-read guide will show you how to make your first 1k selling your photos online…and become a better photographer!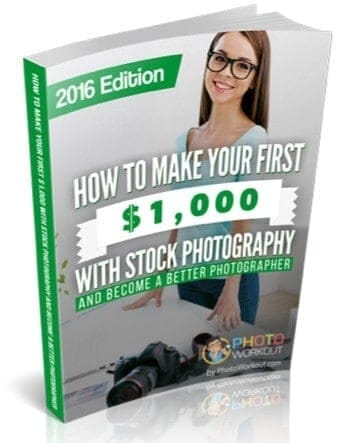 In this eBook You Will Discover…
Recommended Photography Gear
Gear You Need to Succeed in Stock Photography: DSLR, lenses & studio gear you should have.
Research, Ideas & Inspiration
What images sell online? How you can find new trends and discover the next bestseller!
How to get to your first 1k
How long does it take to get to 1k? And how many pictures do you need? This eBook has the answers.
Post-Processing Your Images
How to use Adobe Creative Cloud Software to get the best out of your pictures.
The Importance of Key-Wording
Learn how to keyword your images. Categorize and Organize like a Pro Photographer
Getting Accepted at the Best Sites
How the get accepted at the top 3 Stock sites: Shutterstock, iStockPhoto, and Fotolia.
Included in the eBook: Sample Images Making Over $1k!
Learn which Images are Making Good Money for theses Stock Photographers…
Stefan Holm
✔ Stefan is an accomplished stock photographer having over 4,000 images on Shutterstock.com.

✔ He now pays his rent in Sweden and buys new gear with his stock photography income!

✔ In the eBook, we will show you some of his best-performing images which have made him hundreds of dollars.

✔ Stefan reveals his camera gear and lenses which are ideal for Stock Photography.
Nikita Starichenko
✔ Nick shows you which images made him well over $1,000.
✔ He is a successful stock photographer with some of his images having been downloaded well over 1,000 times and earning him more than $1K each.
✔ Bonus Content: Examples of 5 top selling images
✔ Ten practical tips helping you to get started with your stock photography income!
…the book takes you through the steps to becoming a stock photographer, the legal aspects involved, the various stock companies, and the advantages and disadvantages.
What I liked about this book was it gave the reader realistic expectations of income.
No promises of exorbitant riches after you read the book, but a guide to direct you in the right direction to make money, leaving the amount up to you…

Roger, Verified Buyer (Amazon.com)
This eBook used to retail at $9.99 on Amazon.
Now you can get it for free here!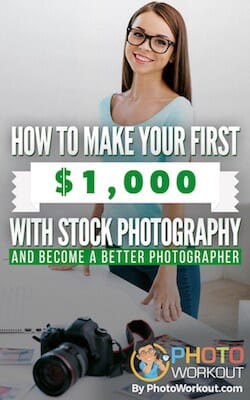 …just wanted to say thanks for offering a free copy of the ebook 'How to make your first $1000 with stock photography'. The contents are down to earth with good solid information and it provides sufficient information (without the "rose coloured glasses") to help a person to decide to go for it or not…

Terry Jones
>> Download Here <<