Download Your Free e-Book Now
Completely Free, no sign-up required. Have fun 😉
New eBook Reveals: "How to Make Your First $1,000 with Stock Photography"
This simple and easy-to-read guide will show you how to make your first 1k selling your photos online...and become a better photographer!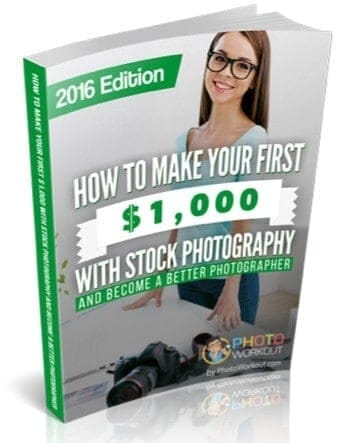 In this eBook You Will Discover...
Included in the eBook: Sample Images Making Over $1k!
Learn which Images are Making Good Money for theses Stock Photographers...
Stefan Holm
✔ Stefan is an accomplished stock photographer having over 4,000 images on Shutterstock.com.

✔ He now pays his rent in Sweden and buys new gear with his stock photography income!

✔ In the eBook, we will show you some of his best-performing images which have made him hundreds of dollars.

✔ Stefan reveals his camera gear and lenses which are ideal for Stock Photography.
Nikita Starichenko
✔ Nick shows you which images made him well over $1,000.

✔ He is a successful stock photographer with some of his images having been downloaded well over 1,000 times and earning him more than $1K each.

✔ Bonus Content: Examples of 5 top selling images

✔ Ten practical tips helping you to get started with your stock photography income!

"...The book takes you through the steps to becoming a stock photographer, the legal aspects involved, the various stock companies, and the advantages and disadvantages.

What I liked about this book was it gave the reader realistic expectations of income.

No promises of exorbitant riches after you read the book, but a guide to direct you in the right direction to make money, leaving the amount up to you..."
Roger
Verified Buyer (Amazon.com)
This eBook used to retail at $9.99 on Amazon.
Now you can get it for free here!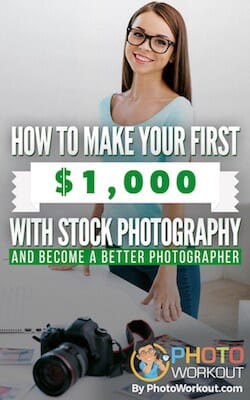 ...just wanted to say thanks for offering a free copy of the ebook 'How to make your first $1000 with stock photography'. The contents are down to earth with good solid information and it provides sufficient information (without the "rose coloured glasses") to help a person to decide to go for it or not...
Download Your Free e-Book Now
Completely Free, no sign-up required. Have fun 😉