There are many online photography classes aspiring photographers can take, but which ones present value for money and go above and beyond to provide the student with an all-encompassing experience? We feel that KelbyOne is one of the most comprehensive and detailed online learning platforms for photographers available on the market today and fits the bill perfectly.
Get $20 OFF (the Annual Membership)
To help your photographic journey and allow you to benefit from world-class professional tutoring, PhotoWorkout.com has a superb KelbyOne coupon code that provides a whopping $20.00 discount on the annual membership! (Please note: it only works if you select annual payment at check out, it won't work if you select the monthly payment plan.)
Get $20 Off the KelbyOne Annual Membership (Use Code "pw20" at Checkout)
Aside from the excellent and varied classes and our membership discount, students can also benefit from a variety of KelbyOne discounts and coupon codes (once subscribed) – these discounts can further your interest in photography and allow you to indulge in some cool complimentary products and services. Before we look at the range of other KelbyOne perks, however, we will first divulge what this online learning platform has to offer for the budding photographer.
Why Choose KelbyOne as Your Photography Learning Platform?
KelbyOne is the brainchild of world-renowned photographer Scott Kelby. Since the early 1990's, Kelby has developed the KelbyOne training brand into one of the most popular of its kind and enlisted the help of various standout photographers who provide excellent classes on a range of different subjects.
The courses are highly detailed and provide a host of useful information and catchy, easy-to-follow video lessons. Students can sign up to the KelbyOne experience and pay a monthly subscription fee – this grants access to the whole course library – you can also cancel your subscription at any time – there is no long-term commitment required.
Related Post: KelbyOne Membership Review
As mentioned, there is a vast range of classes to choose from, and they are broken down into several main categories including business, design, equipment, Lightroom, Photoshop, Photography, and Video.
The photography lessons, in particular, are exceptional and we have listed some of the courses below:
Top Ten Things Every
Photographer Should Know About Their Camera
Photographing Everyday People
Landscape Photography: Post-Processing in Camera Raw
Travel Photography: A Photographer's Guide to Paris
Night-Time Photography Techniques
This is just a small sample of what you can expect – why not have a look at the whole catalog and see what other classes you can find? As you can see, there is something for every level of a photographer – from detailed beginners classes on how to use your camera, through to advanced techniques involving lighting and post-processing. What makes these classes even more appealing is the fact that you can learn in your own time, and at your own pace – you can watch the training videos from the comfort of your own home, at a time that suits you!
10 Selected KelbyOne Discount Codes (out of 50+ Perks!)
Now that you understand why KelbyOne is a great learning platform, we can discuss the additional perks you can receive! As mentioned above, aside from the superb $20.00 annual membership discount we provide, there is also a host of coupons and discount codes members can use. We have selected 10 of the top value coupons so give you a clearer picture of exactly what you could receive if signing up to the KelbyOne learning platform.
1. Vigil Website Monitoring Service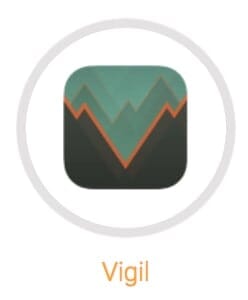 Website uptime is one of the most important factors in running a successful online business. It is important to try and achieve 100% uptime or as close to this figure as possible.
If a customer tries to access your website, but they receive an error message, in all likelihood, they will simply forget about your business and find an alternative supplier – this is something you cannot afford to have happen!
Vigil is a website monitoring service that can alert you immediately of any errors – this is a great tool to have if you are running an online photography store for example.
KelbyOne members can benefit from a free first month trial (plus one more free month) to this awesome service.
2. Apple Association Member Purchase Program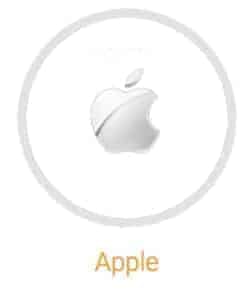 Apple is one of the most popular electronics distributors in the world – everyone has heard of products such as the iPhone, iPad, and Mac computers.
Photographers often need additional equipment and devices to help view and process their photos – maybe you need to view your pics when you are out at a photoshoot? Or maybe you need to process your photos using Lightroom?
A KelbyOne membership provides you access to the Apple Association Member program. Using this program, you can purchase a variety of Apple products at a discounted rate.
3. Africa Wild Safaris Discount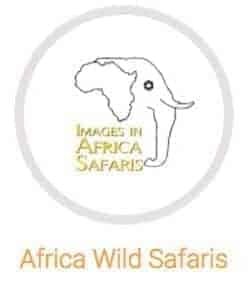 If you love travel photography and want to experience the world or improve your wildlife shots then this discount, in particular, is superb!
Safari adventures offer you a unique chance to marvel at some iconic animals such as Lions, Elephants, and Giraffes. Safari adventures also offer the chance to truly test out your photographic skills and create some masterpieces.
When joining KelbyOne Pro, you can benefit from a $400 discount for a safari tour with reputable company Images in Africa Safaris. This tour group also offers some awesome photography-based tours.
4. LensProToGo Lens Rental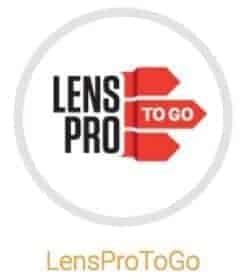 Camera lenses are one of the most important pieces of equipment a photographer can possess.
Sometimes it is not possible to own every single lens for your camera, but you may need a particular lens for a photo shoot.
This is where LensProToGo pays dividends – this company offers camera lens rentals at great prices.
With a KelbyOne membership, you can benefit from a 15% discount on your first lens rental. This can provide you with flexibility and a greater variety of tools for your photoshoots.
5. iTextPhoto.com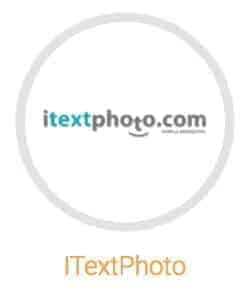 When you operate a busy photography business, you may find it hard to juggle your appointments and keep track of your meetings and photo shoots, etc.
iTextPhoto is a fantastic platform developed specifically for photographers.
This platform allows you to manage all aspects of your photography venture such as appointments and other aspects of mobile marketing.
When signing up to KelbyOne, you can benefit from 50% off of the StudioStarter plan.
6. Office Depot
Office Depot is not something you may consider immediately as a photographer but is certainly an important part of your business.
If you have a freelance photography business or a studio, you will undoubtedly require office equipment. You may need such things as a desk, chair and stationary – it is important to have a dedicated office space for your business and to feel comfortable and organized in your place of work.
As a KelbyOne member, you can benefit from the group savings program and receive discounts of up to 80% on the Office Depot range of products.
7. Triple Scoop Music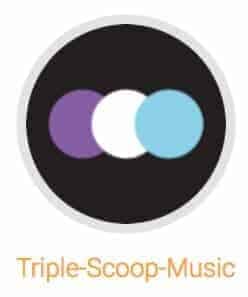 Photographers often enjoy listening to music as they work – music can enhance your creativity and also act as a form of stress relief.
There are many music streaming platforms available, but Triple Scoop Music has many accolades and is widely used by photographers and other creative professionals around the world.
This music licensing service gives you access to a wide range of tracks!
KelbyOne customers can benefit from a 10% discount on music purchases through this platform.
8. Mpix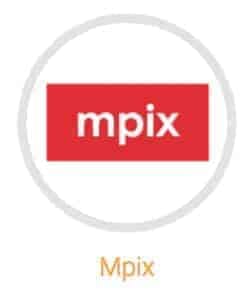 Printing and presentation is a huge part of photography. As a professional photographer, you will undoubtedly need a range of printing methods at your disposal.
Customers may want professional prints of their photos or even specialized items such as albums or canvas prints. Mpix is one of the leading providers of photography based prints and has a marvelous product range.
Using this service you can print wall art, cards, photo books and even textured prints such as metal and wood. If you sign up to KelbyOne using our discount code, you can benefit from 20% off of all photo prints, premium panoramic books, and soft cover panoramic books!
Related Post: Best Online Printing Services Compared
9. Promote Control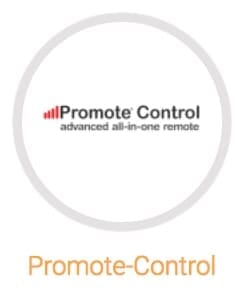 Photographers often have to use a remote control to take certain types of photo. Long exposure photos, for example, require the camera to be still and therefore to get the best results you must not press the shutter button.
A remote control is a fantastic piece of equipment to use and can make a photographers job that much easier. The Promote Control is a fantastic all-purpose DSLR remote control that has a variety of functions and settings.
KelbyOne members can purchase the Promote Control starter kit including a shutter cable, and Bulb ramping with a saving of $57 compared to the retail price.
10. DriveSavers Data Recovery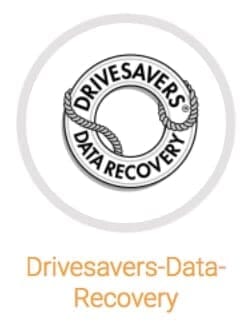 As a professional photographer (or even as a hobbyist) you will undoubtedly store a huge volume of photographic data on your computer or laptop HDD. Digital photo files can be extremely large in size, especially RAW files (these can easily take up to 20mb of space!). Due to this large volume of data storage required, it is advisable to have a backup plan in place in the event that your HDD becomes corrupt and you cannot access your photos.
This is where DriveSavers comes into play – DriveSavers are data recovery specialists and can help recover files from mechanically or physically damaged storage devices.
If you sign up to KelbyOne, you can enjoy a 15% discount on their data recovery services.
Get these Deals and Many More using our Kelbyone Discount Code pw20
As you can see, there is a whole host of other benefits from using our $20.00 KelbyOne discount code: pw20 (applies to annual membership only). If you are interested in improving your photography skills and taking an online class or two, why not sign up today and make use of the learning facilities and coupons available? You can then benefit from some excellent photographic tutoring and a host of complementary equipment and accessories for your new hobby/business.
Related Post: Best Online Photography Classes