Wondering what changes you can make today to become a better photographer tomorrow? If so, you're not alone. Getting the basics down is a trial in and of itself. And with millions of camera owners scattered across the world, getting your photographs to stand out amongst the crowd has never been a more significant challenge.
Luckily, there's an abundance of tools and resources the fledgling self-taught photographer can access. However, finding a learning platform that delivers accurate, easy-to-understand information can be a formidable task. In the following review, we'll delve into what KelbyOne.com has to offer – and whether or not it can fulfill the needs of those looking to grow in their medium.
About KelbyOne
Kelby Training was initially launched as an online education hub in 2007. Within seven years, Kelby had merged with the National Association of Photoshop Professionals, thus forming KelbyOne. Having worked closely with the program since its debut in the 1990s, the minds driving the NAPP team were the most knowledgeable digital artists around. In turn, this further cemented Kelby's name as synonymous with top-notch education.
Today, KelbyOne continues to serve photographers by seeking out trends within the photographic world and sharing them in a way that any self-motivated go-getter can comprehend. The goal is to bring quality education to anyone that's willing to put in the time and effort necessary, regardless of location or background.
The Scoop on KelbyOne Memberships
KelbyOne offers three different memberships to its users. The first option is the Campus Tour, which is available at absolutely no cost. As the name suggests, it's meant to give you a small taste of what to expect from the KelbyOne experience. As such, it's fairly limited in comparison to its counterparts. Even so, the Campus Tour grants access to five courses for all those interested in learning what the platform has to offer.
The second option is the Pro Membership, the costliest and most in-depth option of the bunch. We will be going into further detail concerning what Pro has to offer later on in this article. Finally, the Standard Membership lies somewhere in between the two. Available for just $9.99 per month, the sheer amount of content KelbyOne provides users proves to be well worth the price.
✔ A Wide Selection of Courses to Choose From

For standard users, there are over 200 unique courses available through KelbyOne. Each course is categorized into practical tracks grouped in order to propel photographers toward understanding broader career-building skills. A few of the tracks included are as follows:
Creative Cloud Fundamentals
Lighting Fundamentals
Wedding, Landscape, Travel, and Wildlife Photography
Headshot and Portrait Guide
Photoshop and Lightroom Intensives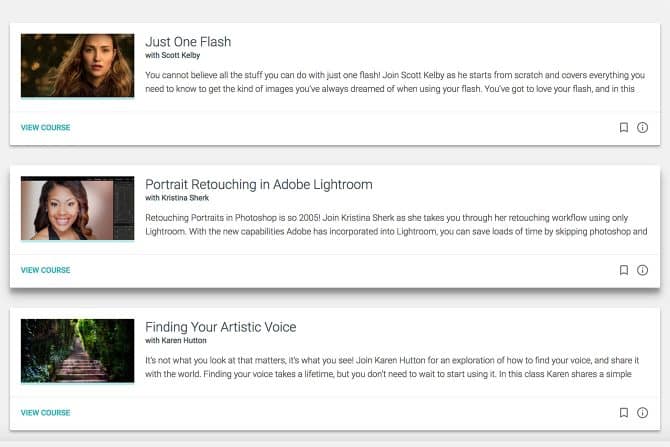 As you go, the site keeps track of the topics and techniques that you've already covered. That means that you can step away or pick up a skill at any time without any fear of losing your progress. Using each course's table of contents, you can scroll through and choose which lessons would be most beneficial to you. With the ability to skip past segments or revisit past lessons, it's easy to learn at your own pace using KelbyOne.
Related Post: The School of Photography Review
Also, each lesson comes complete with a written transcript. So, if something is tripping you up visually in any of the lessons, you can read step by step how something is done. Being able to read the lesson also eliminates the need for note-taking.
Courses also come with image downloads, making it possible to follow along in real-time with everything that's being covered in a specific lesson.
✔ Access KelbyOne Insider + The Grid
Among KelbyOne's main objectives is to bring the latest and greatest to the average image maker. The Insider's purpose is to fill in the gaps not discussed in KO's standalone courses.
Chock full of articles and links meant to keep you in the loop with everything happening in the photographic world, the Insider blog also serves to update users on changes within the site itself.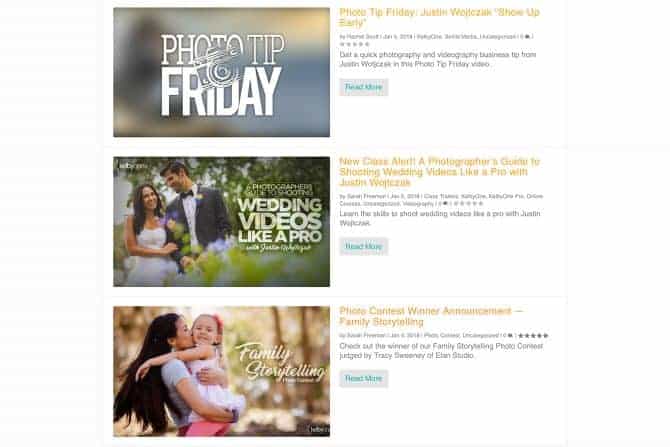 In addition to the Insider is The Grid.
Initially launched in 2013, the webcast goes over a range of topics pertinent to the lives of photographers in every stage of their careers. This isn't necessarily relegated to strictly technical talk on the ins and out of Photoshop or Lightroom. Instead, the hosts discuss topics ranging from holiday gift ideas to inspirational Instagram photographers.
Pro Membership Exclusives
While the standard KelbyOne membership already has quite a bit to offer users, it's hard to ignore the long list of perks a pro membership has to offer. At $19.99 per month, going pro is a mere $10 more than the standard membership fee. Nevertheless, KO Pro manages to bring significantly more photographic firepower to your desktop.
Most notable is full access to KO's extensive course database, which is stocked with over 700 individual courses.
Also, Pro users are provided with four or more new courses per month. This fact alone would be enough to convince plenty of people to opt for an upgrade. However, the benefits don't stop short there.
✔ Creative Toolkit
A Pro membership takes users the extra mile by offering a variety of apps and virtual instruments. Within the creative toolkit, users will find presets, plugins, and textures applicable to Adobe Photoshop and Lightroom. When used in conjunction with the information taught throughout KO's lessons, they're sure to enhance the look of your images.
Additionally, the toolkit is also equipped with supplemental reading materials. Several downloadable ebooks can be found on some topics.
A guide on keyboard shortcuts for Lightroom and Photoshop is also included in the mix.
Perhaps the most exciting bonus within the Creative Toolkit is the free Aurora HDR preset packs (plus 15% on the Software). For those looking for image processors outside of the Adobe spectrum, Aurora is among the most popular options available. At the very least, it's an excellent opportunity to try the program, considering that it usually sells for $99!
If you're attracted to KO but concerned about cost, the exclusive Pro member discounts might be a deal-breaker. Over 60 businesses have teamed up with KelbyOne, ranging from small startups to industry giants. Some of the most recognizable names include:
B&H Photo
Apple
F-stoppers
SmugMug
Hertz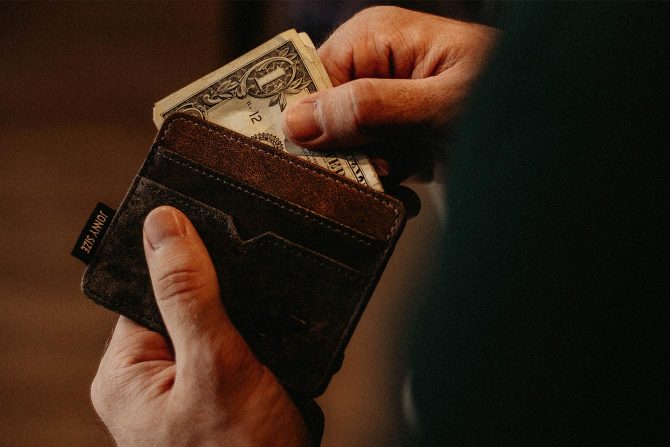 But that doesn't even begin to cover the savings opportunities available through KO. Pro members can also expect to find:
Price deductions on photography software including Photo Mechanic, Drivesavers Data Recovery, and Alien Skin
Savings on workshops and experiences from organizations like Africa Wild Safaris and Light Photographic Workshops
Deals on specialty gear produced by smaller companies such as Spinlight 360, LensProToGo, and Red River Paper
No matter what your needs are, you're very likely to find a use for some of the discounts included with this membership. KelbyOne has even partnered up with Choice Hotels to offer users exclusive rewards.
✔ Forum and Help Desk
One of the best ways to improve as a photographer is to get involved with a community of like-minded individuals. KO offers just that in the form of its online forums.
Directly connecting users, the Pro forum provides a space for aspiring photographers to discuss ideas and answer each other's questions. There are provided spaces for students to discuss individual lessons as well. Through the message boards, users can even ask instructors for specific information concerning the content.
If you're looking for something a bit more personal and intimate, KO Pro also has a one-on-one chat feature. If you find yourself needing a bit of supplementary information, shooting a direct message can quickly get you the help that you need.
✔ Magazine Archive
In recent years, the minds behind KelbyOne have also begun to focus their attention on a set of digital publications meant to act as a companion piece to the existing video courses. One magazine covers Photoshop-related content, while the other is devoted to covering Adobe Lightroom. Standard members are granted access to the most recent editions of each.
Pro members, on the other hand, are allowed to browse the entire publication archive whenever they please. With over 85 pieces released to date, the sheer amount of content this collection provides is enough to keep even the most experienced photographers busy.
✔ Monthly Webcasts
The Grid isn't the only webcast produced by KelbyOne. Exclusively for Pro members, co-founder Scott Kelby broadcasts an additional webcast alongside a rotating cast of industry experts.
Once a month, users have the opportunity to learn a lesson live from Scott and his guests. The topics vary each episode to cater to a vast number of followers. Although the content changes, each live session offers a live Q&A to go along with it.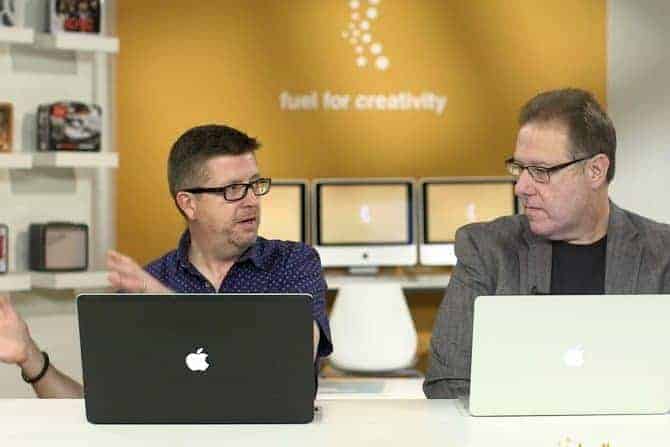 The ability to ask questions in real-time makes each session active, engaging, and reminiscent of the physical classroom experience. Ultimately, this will allow you to connect with the content at hand to a greater degree. So if you find that the standard courses are a bit too impersonal, KO's monthly webcast may be just the remedy you need.
Our Opinion?
KelbyOne's credentials are certainly difficult to downplay. As a tool for educators and students alike, the lessons it has to offer are in-depth and pertinent to photographers of all styles and skill levels. With personalized tracks catered toward specified photographic goals, KO makes it easy to move forward in any direction of your choosing.
Unlike similar services, KO also acknowledges that becoming a photographer does not rely on technical information alone. For this reason, it keeps users in the know concerning innovations and current events happening throughout the photographic world.
KelbyOne also offers tools outside of class meant to foster individual growth in image making. Webcasts and monthly magazines offer additional lessons and tutorials that build upon the materials the site already makes available.
KelbyOne also opens users up to a community of individuals looking to improve their craft. And through forums and one-on-one conversation, KO allows open dialogue to go over all concepts to the fullest.
With an affordable membership fee comparable to other online education communities, KO is an excellent option for those looking to take a serious dive into photography.
A 100% money-back guarantee further sweetens the deal – if you find that the program doesn't suit your needs, you can cancel your membership at any time. Furthermore, the Campus Tour membership option leaves little risk involved in signing up for KelbyOne.
Now that you understand why KelbyOne is a great learning platform, we can discuss the additional perks you can receive! As mentioned above, aside from the superb $20 annual membership discount we provide, there is also a host of coupons and discount codes members can use. We have selected 10 of the top value coupons to give you a clearer picture of exactly what you could receive if signing up for the KelbyOne learning platform.
1. Vigil Website Monitoring Service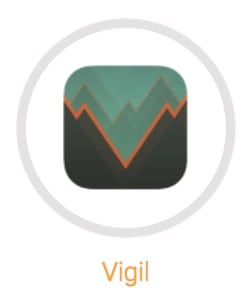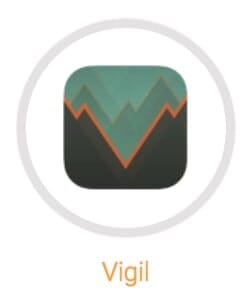 Website uptime is one of the most important factors in running a successful online business. It is important to try and achieve 100% uptime or as close to this figure as possible.
If a customer tries to access your website, but they receive an error message, in all likelihood, they will simply forget about your business and find an alternative supplier – this is something you cannot afford to have happen!
Vigil is a website monitoring service that can alert you immediately of any errors – this is a great tool to have if you are running an online photography store for example.
KelbyOne members can benefit from a free first-month trial (plus one more free month) to this awesome service.
2. Apple Association Member Purchase Program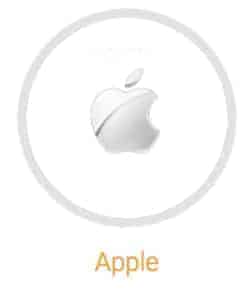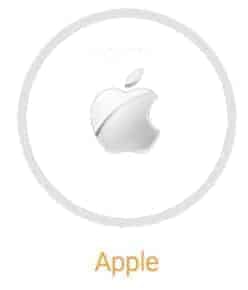 Apple is one of the most popular electronics distributors in the world – everyone has heard of products such as the iPhone, iPad, and Mac computers.
Photographers often need additional equipment and devices to help view and process their photos – maybe you need to view your pics when you are out at a photoshoot? Or maybe you need to process your photos using Lightroom?
A KelbyOne membership provides you access to the Apple Association Member program. Using this program, you can purchase a variety of Apple products at a discounted rate.
3. Africa Wild Safaris Discount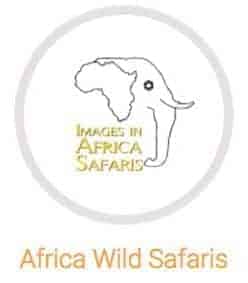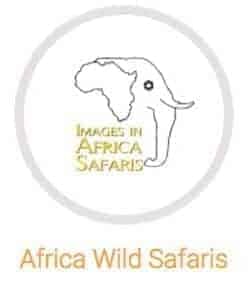 If you love travel photography and want to experience the world or improve your wildlife shots then this discount, in particular, is superb!
Safari adventures offer you a unique chance to marvel at some iconic animals such as Lions, Elephants, and Giraffes. Safari adventures also offer the chance to truly test out your photographic skills and create some masterpieces.
When joining KelbyOne Pro, you can benefit from a $400 discount for a safari tour with reputable company Images in Africa Safaris. This tour group also offers some awesome photography-based tours.
4. LensProToGo Lens Rental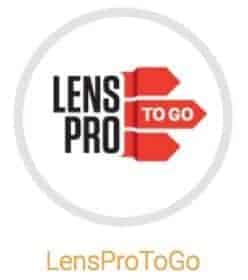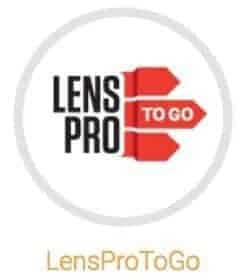 Camera lenses are one of the most important pieces of equipment a photographer can possess.
Sometimes it is not possible to own every single lens for your camera, but you may need a particular lens for a photoshoot.
This is where LensProToGo pays dividends – this company offers camera lens rentals at great prices.
With a KelbyOne membership, you can benefit from a 15% discount on your first lens rental. This can provide you with flexibility and a greater variety of tools for your photoshoots.
5. iTextPhoto.com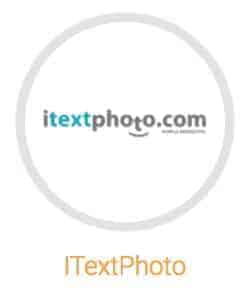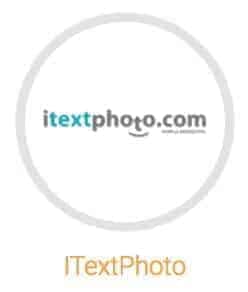 When you operate a busy photography business, you may find it hard to juggle your appointments and keep track of your meetings and photoshoots, etc.
iTextPhoto is a fantastic platform developed specifically for photographers.
This platform allows you to manage all aspects of your photography venture such as appointments and other aspects of mobile marketing.
When signing up to KelbyOne, you can benefit from 50% off of the StudioStarter plan.
6. Office Depot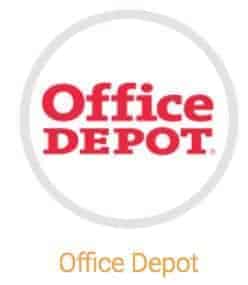 Office Depot is not something you may consider immediately as a photographer but is certainly an important part of your business.
If you have a freelance photography business or a studio, you will undoubtedly require office equipment. You may need such things as a desk, chair, and stationary – it is important to have a dedicated office space for your business and to feel comfortable and organized in your place of work.
As a KelbyOne member, you can benefit from the group savings program and receive discounts of up to 80% on the Office Depot range of products.
7. Triple Scoop Music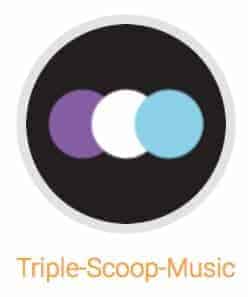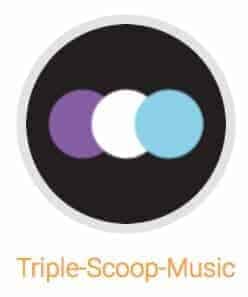 Photographers often enjoy listening to music as they work – music can enhance your creativity and also act as a form of stress relief.
There are many music streaming platforms available, but Triple Scoop Music has many accolades and is widely used by photographers and other creative professionals around the world.
This music licensing service gives you access to a wide range of tracks!
KelbyOne customers can benefit from a 10% discount on music purchases through this platform.
8. Mpix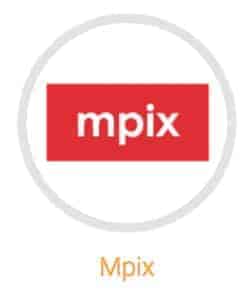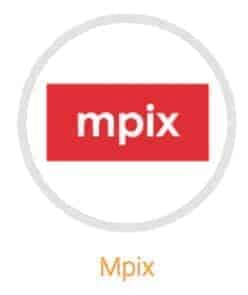 Printing and presentation are a huge part of photography. As a professional photographer, you will undoubtedly need a range of printing methods at your disposal.
Customers may want professional prints of their photos or even specialized items such as albums or canvas prints. Mpix is one of the leading providers of photography-based prints and has a marvelous product range.
Using this service you can print wall art, cards, photo books, and even textured prints such as metal and wood. If you sign up to KelbyOne using our discount code, you can benefit from 20% off of all photo prints, premium panoramic books, and softcover panoramic books!
Related Post: Best Online Printing Services Compared
9. Promote Control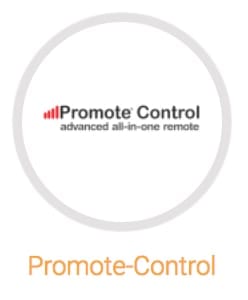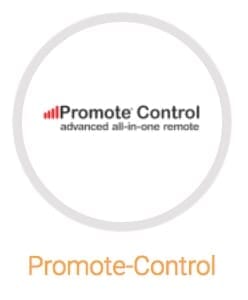 Photographers often have to use a remote control to take certain types of photo. Long exposure photos, for example, require the camera to be still and therefore to get the best results you must not press the shutter button.
A remote control is a fantastic piece of equipment to use and can make a photographer's job that much easier. The Promote Control is a fantastic all-purpose DSLR remote control that has a variety of functions and settings.
KelbyOne members can purchase the Promote Control starter kit including a shutter cable, and Bulb ramping with a saving of $57 compared to the retail price.
10. DriveSavers Data Recovery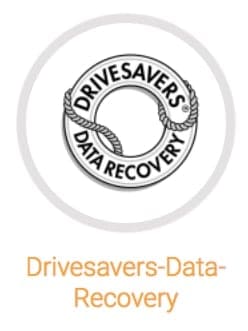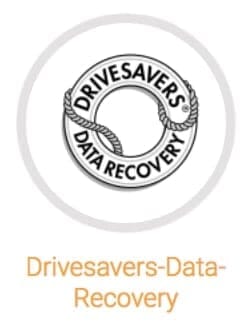 As a professional photographer (or even as a hobbyist) you will undoubtedly store a huge volume of photographic data on your computer or laptop HDD. Digital photo files can be extremely large in size, especially RAW files (these can easily take up to 20MB of space!). Due to this large volume of data storage required, it is advisable to have a backup plan in place in the event that your HDD becomes corrupt and you cannot access your photos.
This is where DriveSavers comes into play – DriveSavers are data recovery specialists and can help recover files from mechanically or physically damaged storage devices.
If you sign up to KelbyOne, you can enjoy a 15% discount on their data recovery services.
Get These Deals and Many More Using Our KelbyOne Discount Code pw20
As you can see, there is a whole host of other benefits from using our $20 KelbyOne discount code: pw20 (applies to annual membership only). If you are interested in improving your photography skills and taking an online class or two, why not sign up today and make use of the learning facilities and coupons available? You can then benefit from some excellent photographic tutoring and a host of complementary equipment and accessories for your new hobby/business.