Update 2 January, 2020: Luminar 4 is now available. You can read our latest Luminar 4 review.
Luminar is Skylum's flagship product – it offers high-quality RAW photo editing and a plethora of useful processing tools. Furthermore, it provides a dazzling array of filters, pre-sets, and AI-enhanced features.
Luminar 3 was successful and introduced artificial intelligence. Skylum looks to build upon the success of their AI tools in Luminar 4 – it contains some interesting enhancements such as AI structure and AI Skin Enhancer. In this article we look at the Luminar 4 release date, and what you can expect from this exciting new release.
Luminar 4 – Release dates and prices
The release of Luminar 4 has been long-awaited. Although Luminar 3 was considered a success, it was apparent that the program had more potential. We had a glimpse of what artificial intelligence could offer but we were ultimately left wanting more. Luminar 4 is set to satiate our desire for AI and includes a superb set of AI tools. Before we look at these new features, let's look at the Luminar 4 release date and availability:
When is the Luminar 4 Release Date?
The Luminar 4 Release Date is November 18th, 2019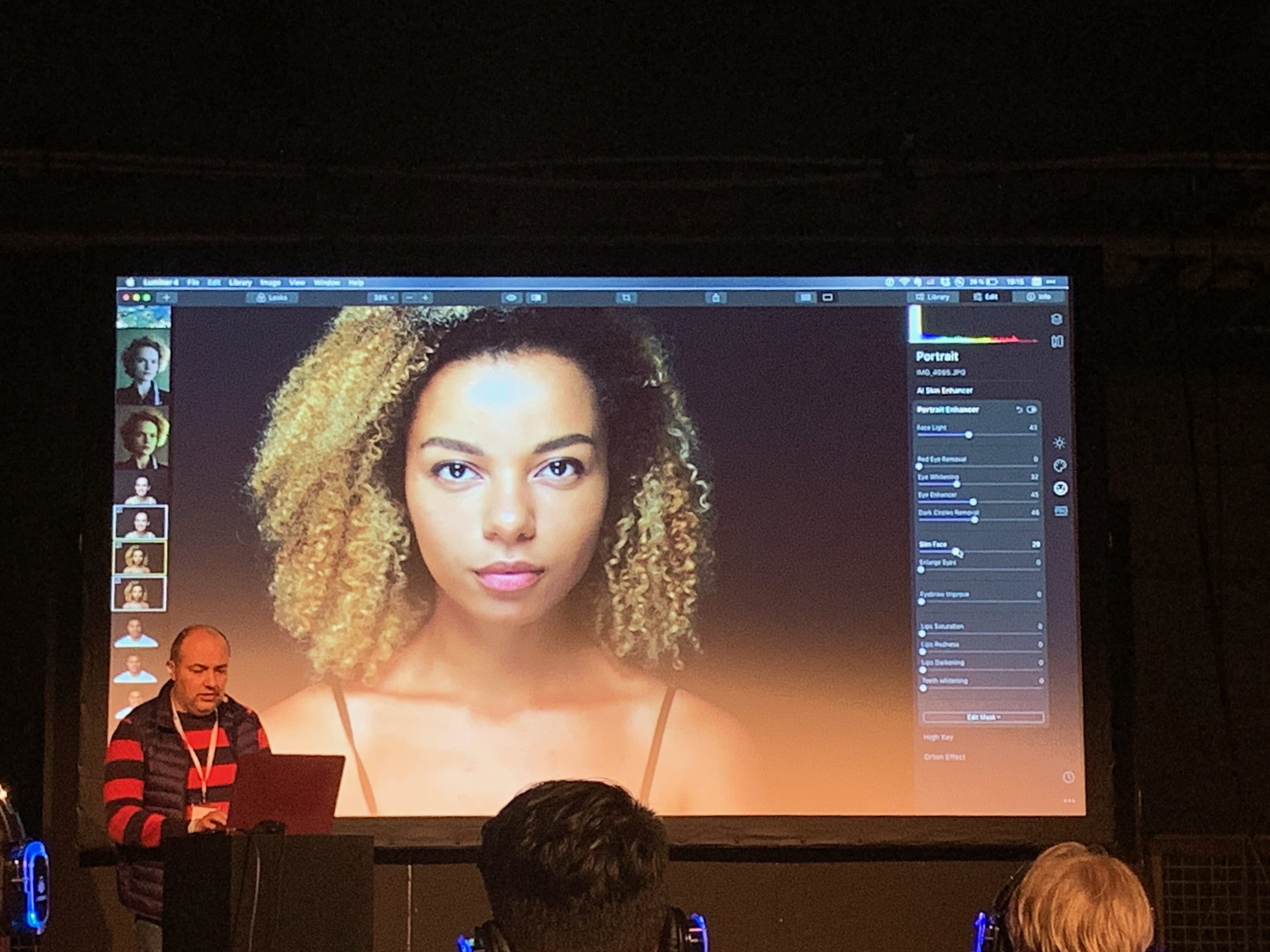 Dubbed as the most intelligent photo editor yet, Luminar 4 is due for release in the third week in November. Moreover, there are several price plans available. Furthermore, customers can actually pre-order the product now and make a saving. Existing Skylum customers have the option to upgrade their current version of Luminar at a reduced rate too.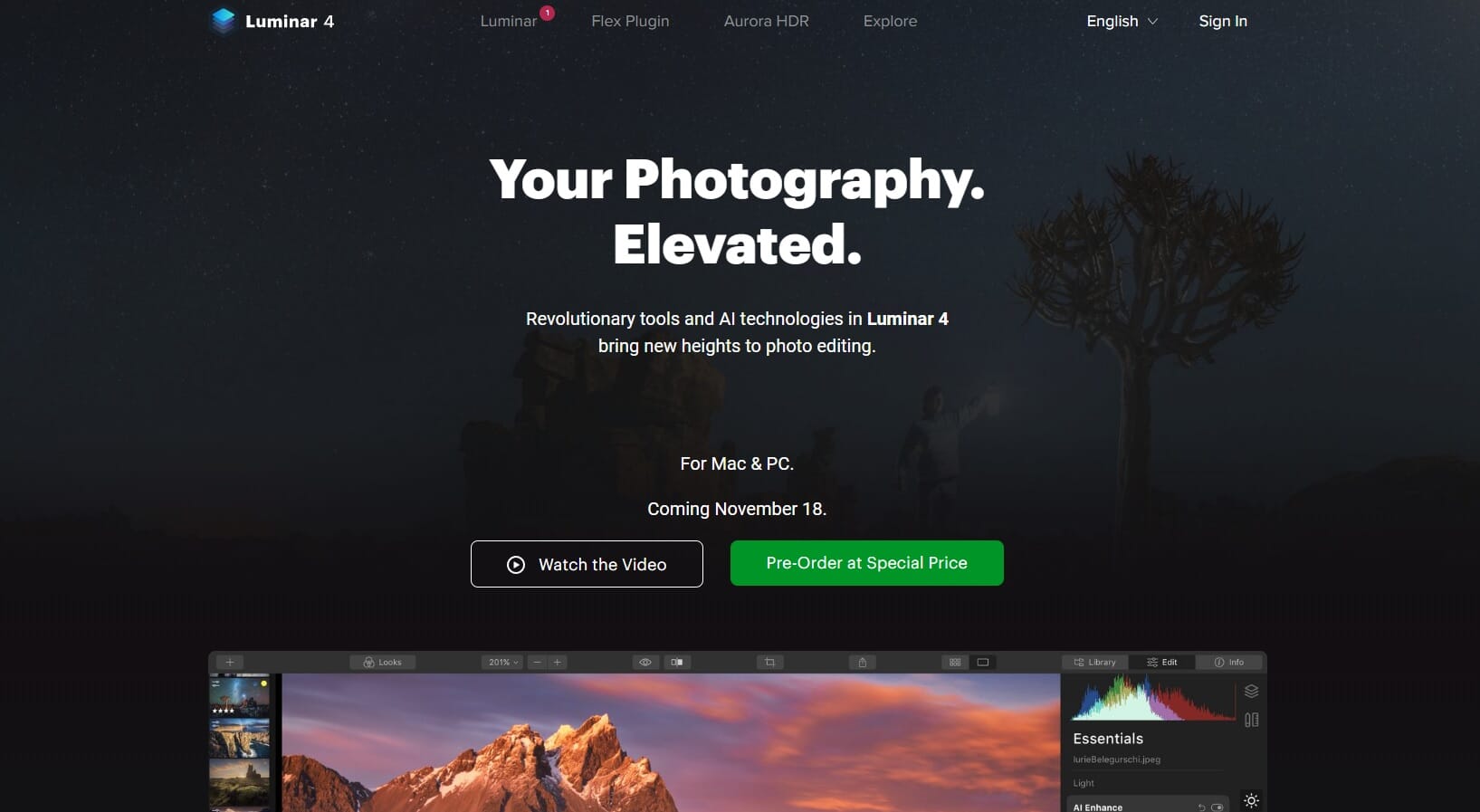 Prices & Availability
Luminar 4 is available for pre-order now. Existing customers can upgrade from version 3 to version 4 (or from the version they have installed). Full pricing and availability are listed below:
Luminar 4 Pre-Order (Luminar 4 + Inspiration Looks) – $72.00
Luminar 3 & 4 Pre-Order (Luminar 3, Luminar 4 + Inspiration Looks) – $91.00
Alternatively, the standard pre-order offer can be found here
The inspiration looks package is a set of LUT or presets photographers can use. The looks include:
EyeEm Creators
Capture Your Wanderlust
Magical Forests
Metro Tokyo
Each look presents a different style and theme – users can create fantastic works of art using these LUTs together with Luminar's post-processing features.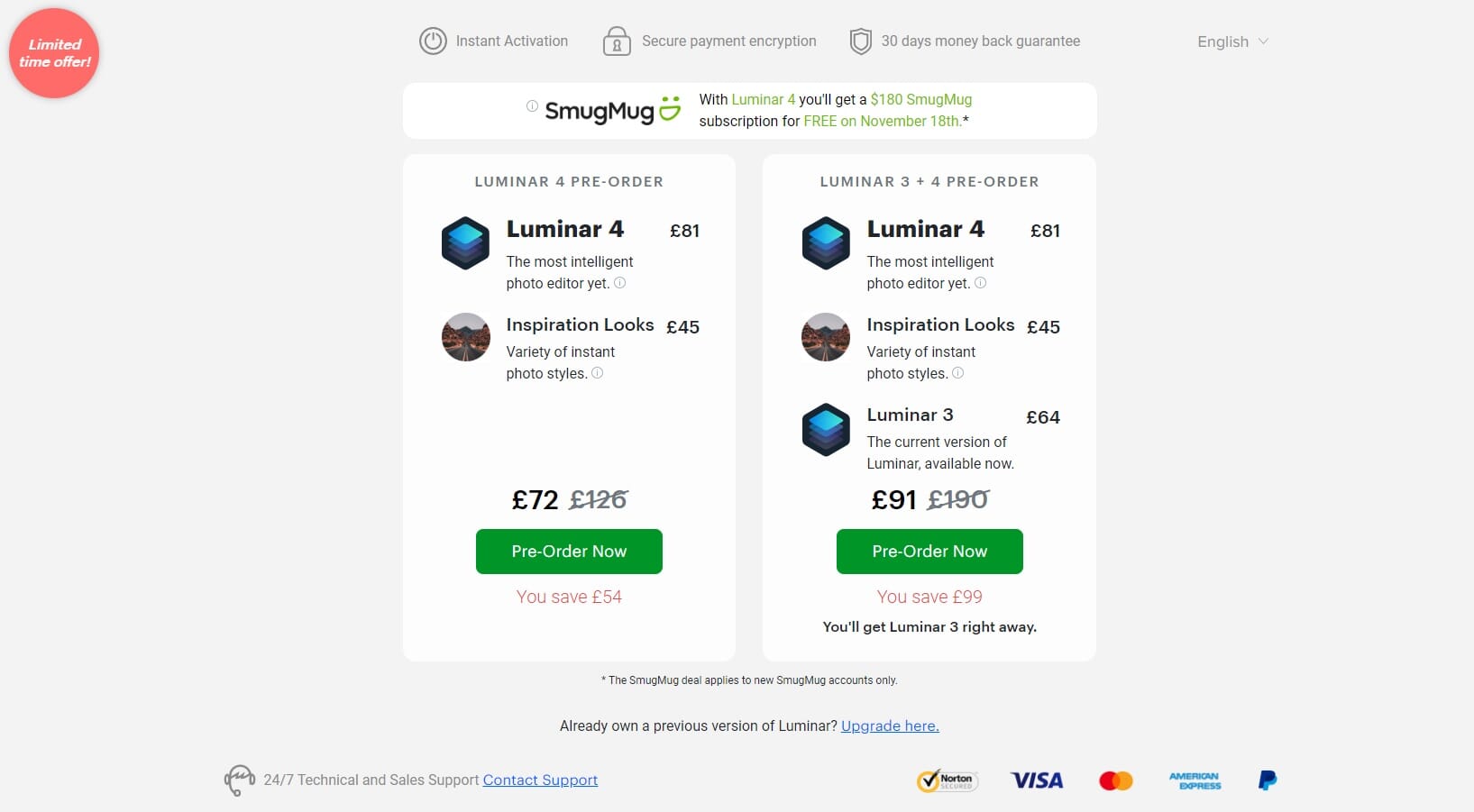 Artificial Intelligence, Enhanced Portraits and more
We feel that Luminar 4 is reasonably priced – Skylum prefers a one-off cost approach as opposed to monthly subscriptions like Lightroom. Aside from the price plans, what can we expect from Luminar 4? It is apparent that the main concentration of this release is AI technology.

Luminar 3 introduced superb AI features such as the Accent AI tool. Moreover, this represented a great leap forward in technology. In addition to this, Luminar 3 had many UI improvements to give customers a satisfactory experience. Luminar 4 takes these improvements ten steps further – the new version is packed full of AI technology to enhance user experience. We have detailed the main features below:
AI Skin Enhancer
Luminar 4 presents several features to enhance the editing process for portraits. One such technology is the AI Skin Enhancer. This is a simple but effective tool that allows users to quickly improve the quality of a portrait subject's skin.

Editing portrait photos is one of the most time-consuming processes a photographer can undertake. Painstakingly editing minute facial details is a necessary evil. Using the AI Skin Enhancer tool, however, can reduce processing times and make portrait editing a breeze.

The AI technology is human-aware – it can detect human faces and minute details present on the skin. Users then simply drag the slider to increase/decrease the strength of the filter. AI Skin enhancer removes blemishes, smooths skin, but preserves important features such as hair and skin pores.
Luminar 4 Video preview:
AI Sky Replacement
We cannot wait to test this new tool and see what potential it has. Have you ever had a beautiful landscape photo that you wish was taken at a different time period? Or maybe you have a photo with a great subject matter, but a mundane sky with no detail? AI sky replacement could transform these photos and breathe new life into them.

AI sky replacement uses advanced artificial intelligence and algorithms to create a cutting mask for any sky present in a photo. In addition to this, it analyzes the photo automates several editing tasks. The end result is an ability to completely change the sky and lighting on a photo using Luminar 4.
Create superb skylines instantly
Let's say, for example, your photo has a grey sky with little cloud – it looks flat and uninteresting. Using AI Sky Replacement, a completely different sky could be implanted – a beautiful sunset, or a blue sky bursting with clouds. Furthermore, the AI technology changes the lighting of the foreground items to match the sky – the result is a seamless creation with a sky and subject matter that match. We have listed some pointers about this exciting new tool:
Quickly change sky scene
Automatically re-lights the photo
Range of pre-set sky styles to choose from
Option upload user sky imagesRemoves halos, artifacts, and hard edges
Portrait Enhancer
The Portrait Enhancer tool builds upon the AI technology used in the Skin Enhancer feature. This advanced tool provides a detailed set of sliders relating to portrait photography including:
Face lightRed-eye removal
Eye enhancer
Dark circles removal
Slim face
Enlarge eyes
Eyebrow improve
Each slider automatically edits the specific facial feature. The AI technology analyzes each portrait and identified these different features such as eyes, nose, and skin detail. Furthermore, users can create presets of their portrait enhancer settings to speed up the process for future editing. It appears that this tool will revolutionize how photographers approach portrait photo editing. Where a photo could take 30 minutes to edit, Portrait Enhancer could reduce this to mere seconds.
AI Structure
Structure and clarity are tools used to increase the detail within a photo. An issue with these standards tools is that it is a blanket edit – if you apply 50% clarity to an image, that clarity is applied to the whole composition. Sometimes, depending on the image, this can result in a distorted photo that looks unrealistic.

Luminar 4 will contain an AI Structure tool. As we understand it, this works in a similar manner to a standard structure or clarity tool. The difference is that the photo is analyzed and edited only where appropriate.

Let's say, for example, you have a gorgeous landscape photo with a few people in the foreground. You want to boost the detail and clarity of the landscape, but not of the people. AI Structure would analyze this photo, and the resulting edit would not affect those people – it is an intelligent enhancement tool that creates balanced compositions.
Sunrays
Photos utilizing sunlight sometimes look flat or lack that little extra detail. Luminar 4's Sunrays tool can help give photos containing sunlight a huge boost. Light rays add depth, vibrancy, and detail to photos – they can turn a quality photo into a masterpiece.

Sunrays is an automated tool that allows users to add light rays into their images. As with other new features, this tool uses AI technology. The photo is analyzed, and realistic light beams are inserted. In addition to this, the direction and positioning of the primary light can be changed – if you want the light source to cast rays from the right-hand side, simply move the source in that direction.

The volumetric sunbeams look superb. Furthermore, they filter between objects in a realistic manner as they would in a real-world situation.
Accent AI
Accent AI was introduced in Luminar 3. We tested this tool previously and were pleased with the results. It is essentially an all-in-one editing filter that utilizes AI technology. Complex algorithms are used to look at the photo.

Once the analysis is complete, Accent AI creates a logical edit – parameters such as saturation, clarity, contrast, and temperature are altered. Users edit the strength of the edit using the slider – greater strength results in a more pronounced and noticeable edit.

In Luminar 4, the Accent AI technology looks to be refined and improved. We are sure to test the latest version and see how it compares to the original release in Luminar 3.
Smart Contrast
When changing contrast, colors are often unwittingly altered. Furthermore, the overall temperature of an image changes. Luminar 4 contains a Smart Contrast tool. From what we can understand, this builds upon the basic premise of a standard contrast tool but adds additional functionality.

Once again using AI technology and advanced image analysis, when contrast is applied, details such as colors, clarity, and overall temperature are maintained. We are excited to try this tool and compare it to the basic contrast tools of other post-processing software such as Lightroom and GIMP.
An improved array of Luminar "Looks"
Previous versions of Luminar have included "looks" – these are preset edits users can apply instantly to transform a photo. In previous releases such as Luminar 3, the availability of "looks" was limited. There was literally a handful available.
In Luminar 4, to continue with the trend of user-friendly design, and quick editing, Skylum has added a whole new range of "looks". 70 new "looks" are included in Luminar 4, each of which has a unique style and represent various artistic movements. Furthermore, each pre-set is created by a recognized photo artist who has in-depth knowledge of photography and post-processing.
We look forward to testing the new pre-sets with the upcoming Luminar 4 release date and looking at what artistic compositions we can create.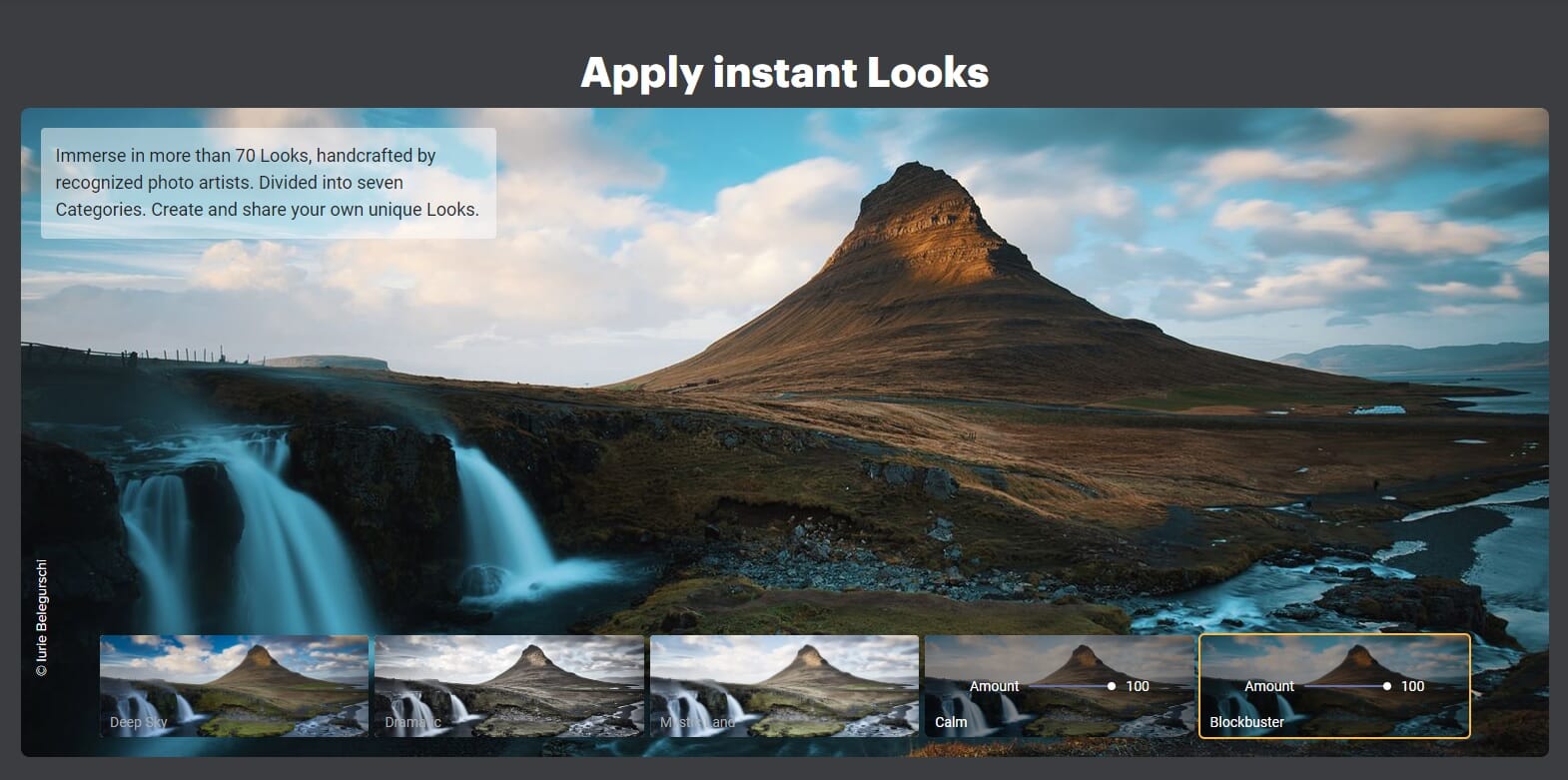 Landscape Enhancer
Skylum has combined several pre-existing features from previous versions of Luminar together to create the Landscape Enhancer. It appears this tool will allow quick and efficient editing of landscape photography. The following elements are available to edit using the Landscape Enhancer:
Dehaze
Golden Hour
Foliage Enhancer
Foliage Hue
The tool automatically creates a mask to select landscape areas of a photo. Moreover, this mask can be edited to add or remove additional areas of the image. In addition to this, Dehaze removes mist and fog from landscapes to create a clearer image. Furthermore, Golden Hour adds a warm sunlight effect to the photo. Finally, foliage enhancer improves the detail and color of natural elements such as trees, plants, and grass.
November – the month of intelligent photo editing
The technology Skylum is using in Luminar 4 could potentially transform post-processing. Moreover, AI technology has never been used in such a dramatic way. We can all agree that post-processing is often time-consuming – especially if you have a large batch of photos to edit.
Luminar 4 looks to use AI as a way of reducing this time and effort – using tools such as landscape enhancer, smart contrast, and AI enhance should speed up editing times. Furthermore, the portrait enhancer tool could save wedding photographers and portrait specialists time and create new business opportunities. With a Luminar 4 release date of November the 18th, this month certainly looks to be exciting and could push Skylum's popularity to new heights.
Get Luminar Now 👉Special Luminar Pre-Order Deal