Luminar Flex Review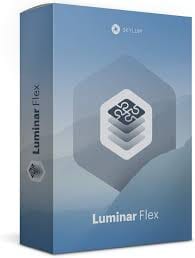 Name: Luminar Flex
Description: Luminar Flex adds the power of Luminar photo editing experience to most photo editing tools on the market today. It used to be a plugin (e.g. for Lightroom), but now it is part of Luminar 4 and the upcoming Luminar AI.
Offer price: 69
Currency: USD
Operating System: Windows, Mac
Application Category: Multimedia
Author: Skylum
Price

Usability

Quality

Performance
Luminar Flex Review Summary
Luminar Flex is a brilliant plugin. It works seamlessly with Photoshop, Lightroom and Apple Photos. If you want to make simple and quick edits with minimal effort then this is a great tool. The automatic enhancements and filters are excellent quality. Also, the level of control is spot on too – you can adjust the filters and edits if you wish. This plugin does not provide the same level of detail as the full version of Luminar, but it does offer ease of use and speed.
Skylum has a fantastic catalog of photo editing software. Programs such as Luminar, Aurora HDR, and Photolemur allow photographers to create works of art. And Luminar Flex is no different. And in this Luminar Flex review, we're going to show you what this superb plugin has to offer.
Update 2020: Luminar Flex is now part of the latest Luminar 4 (it comes with a LR Plugin). Luminar Flex will no longer be updated.
A Brief Introduction to Luminar Flex
Part of what makes Skylum's products so worthwhile is their versatility. They can often be used as standalone products, or as plugins with other popular editing programs. Luminar Flex, for example, works with Photoshop, Lightroom, and Apple Photos.
Skylum promotes this plugin as a tool enabling photographers to create better-looking images quicker.
Some of the main benefits are listed below:
Ability to make quick edits with minimal effort
Automatically enhance different image elements such as sky and foliage
Utilize automatic filters to recreate a myriad of styles
Add artificial elements such as fog and sunlight
Luminar Flex provides the powerful editing abilities of Luminar condensed into an easy to use plugin format. If you regularly work with photos and require quick edits, this is a great plugin to use.
Alright, let's get this Luminar Flex review started!
Our Complete Luminar Flex Review
For the first part of our Luminar Flex review, we'll look at how you can use the plugin, and what it costs.
Supported programs
Luminar Flex can be used as a plugin for the following software:
Adobe Lightroom
Adobe Photoshop
Photos for MacOS
Each version of the plugin has the same features. On the Luminar Flex site, the Photoshop version is listed as having fewer features than the Lightroom version; on testing, we didn't find this to be true.
In the examples below, we used Luminar Flex as a plugin for Photoshop and had access to all the tools and features.
What's Luminar Flex Going To Set You Back?
The plugin is reasonably priced. For what it does, it offers great value for money, especially compared to other plugins on the market.
Try Luminar Flex first with the 14-day free trial version from their site. This trial version gives full access to all of the plugin's features.
After your two week trial and you decide you like it, choose the best price package for you. Here are your options at the time of writing:
Basic: $65.00 – Luminar Flex plugin
Signature Edition: $110.00 – Luminar Flex plugin + Signature looks (filters package)
Creative Pro: $165.00 – Luminar Flex plugin + Signature looks + Landscapes photo course
You can purchase Luminar Flex using Visa, MasterCard, American Express or PayPal.
We recommend checking the official Skylum page for up to date prices as they do appear to run promotional offers. At the time of writing this Luminar Flex review, for example, the basic Signature edition package was listed at a reduced price of $69.00.
Minimum System Requirements
When testing Luminar Flex we used a computer with higher specs than the recommended. Naturally, it ran just fine.
As a general rule of thumb… if you can run Photoshop, Lightroom or Photos for MacOS, you should have no issue running Luminar Flex.
The full system requirements are listed below:
MAC
Model: 2010 or later
OS: 10.11 or later
RAM: 8GB+
HDD: 10GB free storage
Windows
Graphics: Open GL 3.3+
Processor: Intel Core i5+
Operating System: Windows 7
RAM: 8GB+
HDD: 10GB free storage
In my opinion, 16GB of RAM would be ideal. If your machine isn't quite up to par, you can easily pick up a stick of RAM on the cheap. You'll likely appreciate the power boost for processing large files and RAW photos.
RELATED POST: The Best Software to Organize your Photos on a Windows PC
Our Method Of Testing For This Luminar Flex Review
To create our Luminar Flex review, we tested the plugin extensively using Adobe Photoshop. We edited 5 different photos using both the preset filters and the automatic enhancement tools.
We loved the end results all around!
Performance
Using the plugin is quite easy. Of course, that earned it some major bonus points.
First, you must open the image you wish to edit. Secondly, you must navigate to "Filters" in the top menu, then "Skylum Software", and click on "Luminar Flex".
This launches the Luminar Flex plugin in a separate window with the photo you chose to edit. This process is extremely quick. Once we had a photo open, the plugin loaded in no time at all.
The actual plugin itself ran without a problem. The filters and edits applied quickly and the preview pane updated without too much delay.
Layout and Ease of Use
One of the best aspects of Luminar Flex is its simple and user-friendly layout. Some photo editing programs have complex layouts with many different toolbars.
Luminar Flex keeps it simple.
There are two main toolbars: presets and filters.
The presets toolbar is located at the bottom. It contains different preset styles you can apply to your photos. You can see thumbnails of each preset so you can preview the effect that will be applied.
Related Post: 10 Luminar Effects You Must Know
The filters toolbar is located on the right-hand side vertically. This again is easy to use. Each of the different enhancements has its own box with individual sliders.
The standard toolbar is located at the top of the plugin window. The Luminar Flex layout is really intuitive. We hadn't researched the plugin beforehand. Yet, we quickly understood how to make edits and how to use the different tools.
Presets and Looks
In this part of our Luminar Flex review, we looked at the presets you can apply to your photos. There's a whole host of presets split into different categories. Each of these presets applies certain enhancements to your photo to mimic different styles.
Here are the categories:
Professional
Creative
Portrait
Landscape
Aerial
B&W
Analog
Furthermore, you can download additional looks from the official Skylum store. Adding to the ease of use, you can add certain looks into your favorites for future use.
If you don't want to use the individual enhancement tools then the presets are a great way to quickly improve the quality of your photos. If you want to create a certain style, effects such as the creative category can easily do this.
In the screenshot below, we applied the "Morning Fog" filter to a photo of the Singapore skyline. As you can see, the sky and foreground now look hazy as if a layer of fog has fallen:
Tools
If you want to make basic adjustments to your photo, use the standard tools. These tools can be accessed either using the top window, or the tools drop-down list at the top of the preview phase.
Here are your tool options:
Adjustment Layers
Clone stamp
Erase
Free transform
Flip
Remove distortion
Remove chromatic aberration
One great feature is that you can apply adjustment layers. You can make edits to specific areas of the photo without compromising the quality of the whole image. Furthermore, using the clone stamp you can quickly remove any imperfections and blemishes from your photo.
There is a free transform tool, but this changes the actual resolution and stretch of your photo. You can use it to squash, widen, or shorten your image.
But no crop. We couldn't find a crop tool when using Luminar Flex. A little strange, but not a dealbreaker.
By the way, if you've found a crop tool, let us know in the comments! Surely we must have missed it?
Dealing With Lens Distortion
When taking photos, camera lenses can often cause distortion. For example, edges of photos can appear rounded. Luminar Flex has a couple of tools to fix these imperfections.
You can easily remove distortion and chromatic aberration – all you have to do is tick the relevant box.
Image filters
If you want to spend a little more time editing your photos, use the filters toolbar. This toolbar is located on the right-hand side of the plugin.
It's split into 8 different categories, each of which provides different editing parameters.
Accent AI Filter
AI Sky Enhancer
Golden Hour
Foliage Enhancer
Saturation
Structure
Brilliance / Warmth
Advanced Contrast
The top four filters utilize AI technology to automatically enhance certain aspects of your photos. The AI analyzes the image before the edits are applied.
It's smart too!
The AI Sky Enhancer, for example, analyzes the sky of your landscape photos. It looks at the current contrast and details. This allows it to apply enhancements making the colors bolder, and the details more visual.
We were pleased with the results the AI provided during testing.
RELATED POST: The Best Free Luminar Preset Packs
In the screenshot below, we used both the sky enhancer and the foliage enhancer. As you can see it improved the detail of the trees in the foreground, and the clouds in the sky:
Individual Enhancements
The bottom four filters alter the individual aspects of your photo. The saturation and vibrancy filter boosts or reduces the boldness of your colors.
The structure enhancer works in a similar manner to the contrast/clarity tool on Lightroom. It increases the detail in your photo.
Brilliant/Warmth allows you to alter the color temperature of your photos. For example, turn a cold photo into a warm image with golden colors.
Finally, the advanced contrast tool allows you to alter the highlights and shadows of your image.
For our Luminar Flex review, we spent time testing each of these tools. They were easy to use. As you move the sliders, the preview pane updates the image in real time.
The actual quality of the enhancements was spot on too.
Exporting
Once you've completed editing an image, you can then export it. There's no actual exporting feature. All you do is press the "apply" button in the top right-hand corner.
This applies the edits to your photo and exports the changes into the original program you opened the plugin with.
For example, in the screenshot below we pressed the "apply" button and the image (complete with changes) was then re-opened in Photoshop ready to be saved.
Closing Thoughts On Our Luminar Flex Review
Alright, before we close out this Luminar Flex review let's take a look at some before and after shots. Below, we have 5 different examples of edited photos.
Each photo has been processed using Luminar Flex as a Photoshop plugin. As you can see, the end results are fantastic. Each of these edits took practically no time at all to complete.
The process was extremely easy and straightforward. For several of the photos, we used preset filters. For others, we tweaked the automatic enhancement parameters and sliders.
We particularly liked the Analog style that we applied to the photo of the Rialto Bridge in Venice. If you want artistic or old school styles, Luminar Flex creates some awesome effects.
That's it for our Luminar Flex review! Go ahead and try out the plugin free during the 14-day trial period. Then, head back here and let us know what you think about it in the comments.
Related Post: Luminar Trial & Review