Review Luminar 3.1 by Skylum
Library & Photo Management

Photo Editing

Export Functionality

Price
Summary
The new Luminar 3.1 has it all: photo management (library) and editing tools (including fast AI-tools, filters, and presets). The latest Luminar version performed fast and was a pleasure to use. We can recommend Luminar (by Skylum) to anyone who is looking for a Lightroom alternative or just wants a powerful and yet easy-to-use photo editing & organizing software.
Luminar is Skylum's flagship photo editing program. This Luminar 3.1 review looks at the latest update for this fantastic software. New features and improvements Skylum have added include:
Re-imagined Accent AI 2.0 technology
Ability to import JPEG and RAW pairs
Improved sorting abilities in gallery view
General performance improvements
Support for more social media sharing
Download Lumiar Free Trial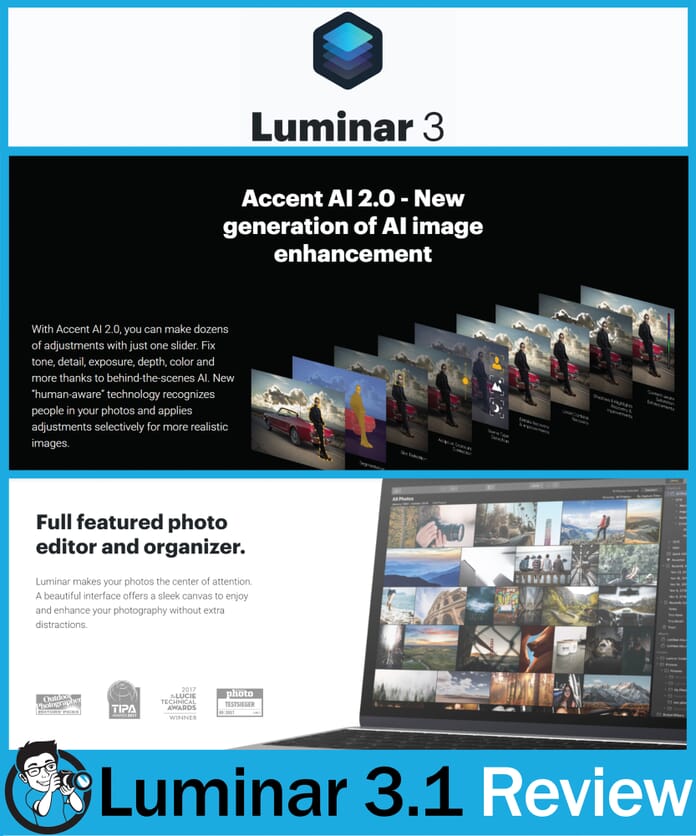 We took the time to look at these changes and test out Luminar 3.1.
In our Luminar 3.1 review below, we look at the photo management and editing features. Furthermore, we have also created some edited photos using various effects and the improved Accent AI technology – enjoy!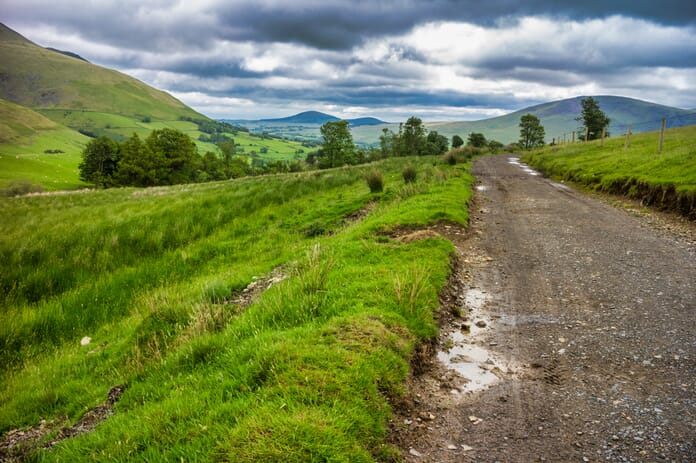 Luminar 3.1 Review: Prices & Specs
In the first section of our Luminar review, we look at the technical and sales aspects. We analyze how much it costs, and what you need to run the software:
Available Versions and Free Trial
Luminar is available as a full software download or a free trial. Moreover, the free trial is available once per unique email address/IP address. It lasts for 14 days and gives you full access to Luminar 3.1 features.
Price Plans
When creating our Luminar 3.1 review, we used the full version. This version is available in several different packages. We have listed the current 3 price packages below (make sure to also have a look at the special PhotoWorkout deals):
1. Basic
The Luminar Basic Edition retails at $70.00 ($60.00 with coupon "PHOTOWORKOUT"). The Basic edition includes Luminar 3 (for Mar/PC).
2. Signature Edition
The Luminar Signature Edition retails at $79.00 ($69.00 with coupon "PHOTOWORKOUT"). It includes:
Luminar 3 for Mac or PC
Photography 101 by SLR Lounge (Photography Guide)
3. Creative Pro
Luminar 3 Creative Pro retails at $149.00 ($139.00 with coupon "PHOTOWORKOUT") It includes:
Luminar 3 for Mac or PC
Photography 101 by SLR Lounge (Photography Guide)
Aurora HDR (Automated HDR editing software)
👉 Special PhotoWorkout Deals:
Skylum Luminar Bundles (Luminar + AirMatic/Aurora)
Other Special Ongoing Offers
At the time of writing this article, there was a special springtime offer for Luminar 3. This gave quite a considerable discount. Always check the Skylum website for any special offers they may have. We felt that Luminar 3.1 was fairly priced.
Minimum computer specifications to run the software: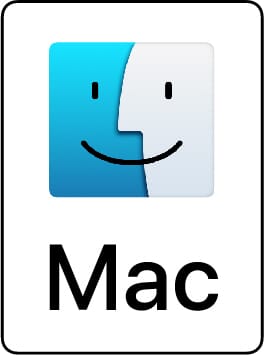 Mac OS X
Model: 2010 or later
OS: 10.11 or later
Skylum has taken measures to improve the performance of Luminar. This is a central point of the 3.1 patch notes. The following are the minimum specifications required to Memory (RAM): 8GB or higher
HDD (Storage): 10GB of free storage space

Windows
OS: Windows 7 or later
Processor: Intel Core I5 or better
Memory (RAM): 8GB or higher
HDD (Storage): 10GB of free storage space
When testing Luminar 3.1, we used a Windows computer. The processor, RAM, and graphics were higher than the minimum settings. Every aspect of the software ran smoothly. We didn't notice any discernible lag or delay.
Our Luminar 3.1 review is split into sections. We have analyzed the photo management and photo editing sections separately:
1. Luminar 3.1 Review: Library View & Photo Management
As part of our Luminar 3.1 review, we looked at its photo management capabilities. Management is an important aspect of photo editing. An ideal program would allow you to easily find, move and catalog your images. Luminar 3.1 only has rudimentary management tools. We feel this is one area where the software lacks. In comparison to Lightroom, for example, the management tools look extremely basic.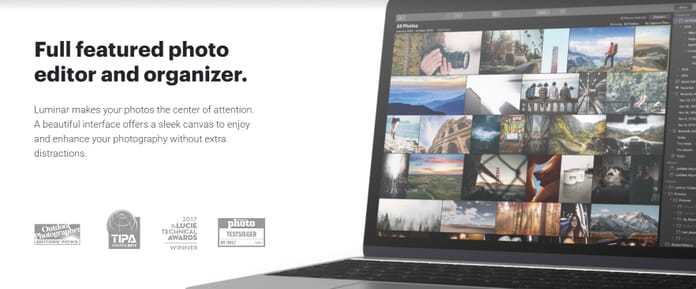 Luminar Flex
The main consideration to remember, however, is that Luminar has a separate plugin for exiting Lightroom, PhotoShop, and Photos for MacOS users. If you want to keep using your current photo software, getting the Luminar Flex Plugin is a way to use Lightroom/PhotoShop/Photos for Mac together with Luminar.
Related Post: Luminar Flex Review
Flex is a supporting plugin that adds fantastic photo management features to Luminar. We have a separate review that looks at Luminar Flex. Nonetheless, in the below, we look at what management tools Luminar 3.1 has:
Usability & Performance
Photos are managed in the Library pane. This pane works extremely well. Moreover, it looks fantastic and is highly usable. In the library pane, you are presented with thumbnails of your photos. The thumbnails load quickly without delay. In the below screenshot you can see the basic layout of the library pane: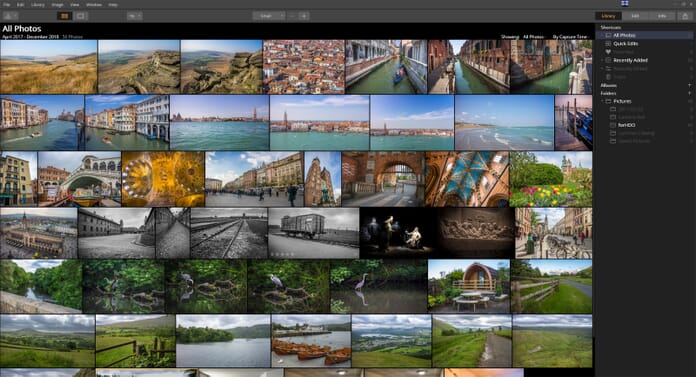 Generally, we found the Luminar 3.1 library pane to be really easy to use. You can quickly find your photos and assign ratings to them. Furthermore, everything loads quickly. Even when you have a large number of photos within your folder hierarchy.
Photo Management
As stated above, Luminar 3.1 only has basic photo management functionality. If you want advanced management options, we recommend installing the Luminar Flex plugin.
Using the standalone Luminar software you can essentially move your photos and create new folders. This process was extremely easy.
If you don't need advanced management features, the basic functionality of Luminar 3.1 will suffice.
If you need to look at the details of your photo, there is the "info" tab. This tab can be displayed as part of the library pane. Once you click a photo, the info tab will be populated with details about the image. These details include camera make & model, ISO, aperture and shutter speed. The screenshot below shows the info tab: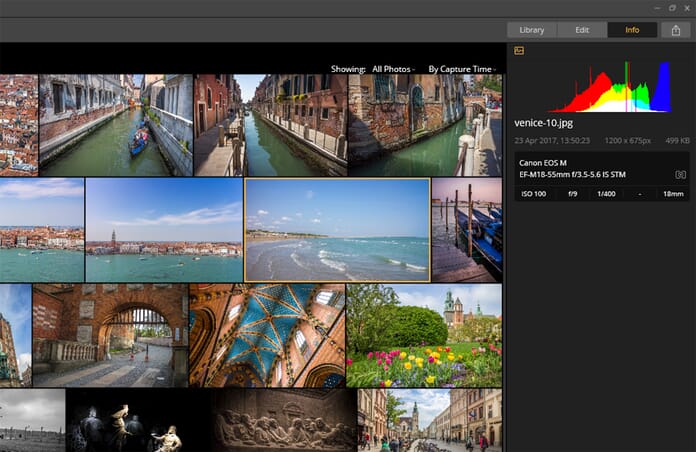 Ratings and Search Functionality
As part of our Luminar 3.1 review, we looked at the rating system.
Luminar has a variety of options to rate your photos. If you right-click on a photo in the library tab, you can assign different ratings to it. The following are rating options:
Flag
Star Rating
Color Label
You can also click in the corners of the thumbnail to assign ratings. This is convenient once you know where the different buttons are. This makes finding and organizing your photos extremely easy. You can search for photos.
Furthermore, you can filter the search by different rating parameters. Examples include color and star rating. In addition to this, if you have a batch of photos to edit, you could set them all to red for example. In the screenshot below you can see the different rating options available: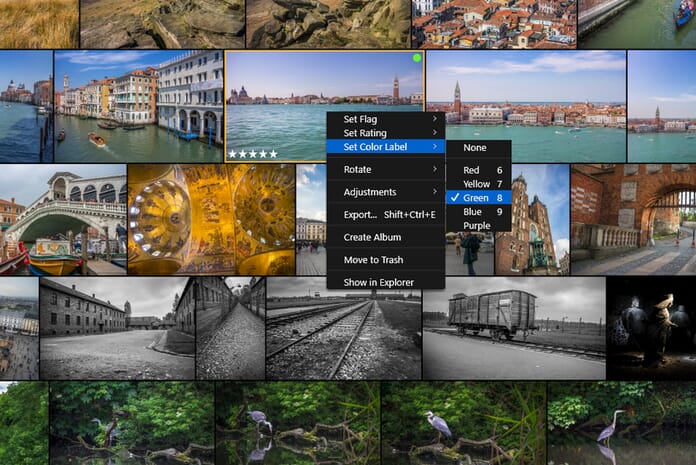 2. Luminar 3.1 Review: Photo Editing
In this second part of this Luminar 3.1 review, we tested the software's editing capabilities. The image below was edited using the Accent AI tool. As you can see the final result looks fantastic. The only thing we did, was to apply the Accent AI filter and the Sky Enhancer tool. This took less than a minute to complete: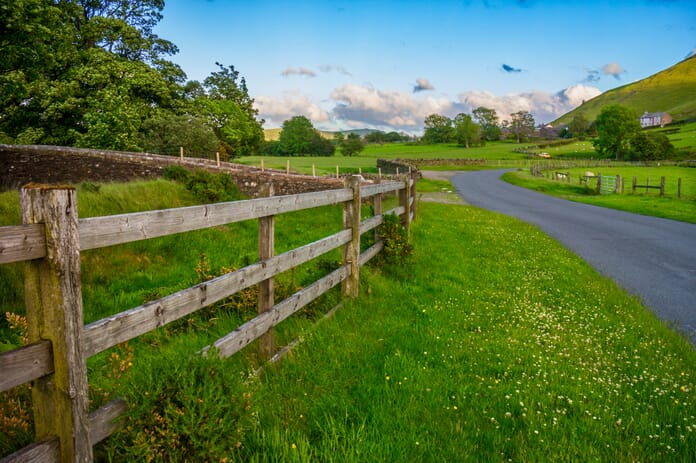 Usability & Performance
Although Luminar requires a hefty amount of memory, it performs really well. We loaded up various different photos including RAW and JPEG images.
The load times were fast and the editing took little to no time to apply.
The layout of the editing pane is simple.
On the right-hand side, you can find the different editing tools and filters. These are split by category. In addition to this, beneath the image preview, there is also the Luminar Looks panel. This shows thumbnails of the different effects you can apply. You can see the basic editing layout below: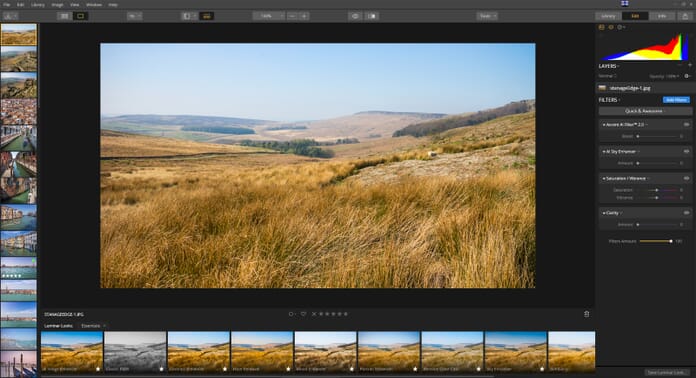 Basic Editing Tools
Luminar 3.1 features all the basic editing tools you would expect.
These tools can be applied using sliders. The list below shows the different categories of tools:
Denoise
Saturation / Vibrance
Advanced Contrast
Curves
HSL
Split Toning
Structure
Vignette
We found each tool to apply effectively. Furthermore, the quality of the enhancements is superb. For RAW files, you are given a fantastic degree of control. As a result, this can really bring out hidden detail in your images.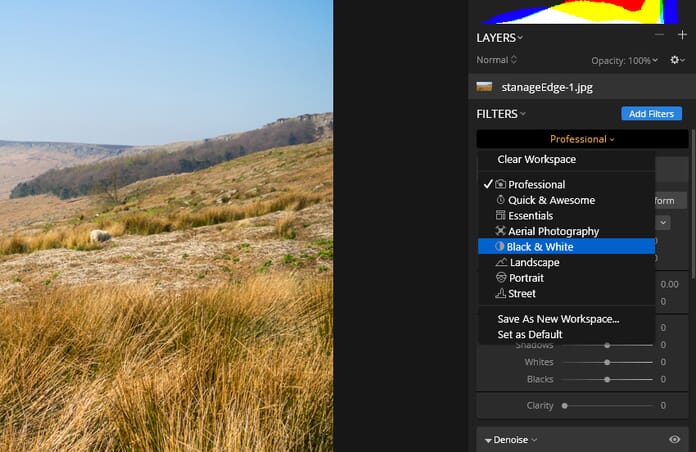 Filters
Aside from the basic tools, when creating our Luminar 3.1 review we found the filters panel highly useful. This groups together different editing features into the below categories:
Essential (Accent AI, Structure / V&W Conversion, etc.)
Issue Fixers (Clarity, Dehaze, Polarizing Filter, Sharpening, etc.)
Creative (Cross Processing, Fog, Golden Hour, Grain, etc.)
Professional (Color Balance, LUT Mapping, etc.)
Using the filters panel you can easily find different editing tools. Furthermore, you can customize your workspace. Moreover, it is even possible to save your workspace layout for future use.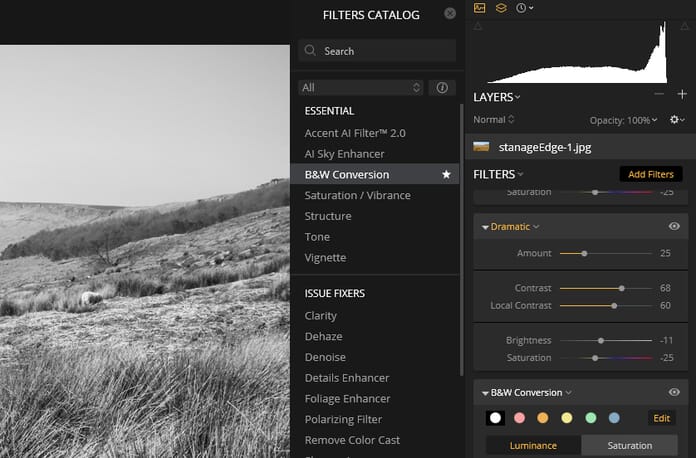 AI Editing Tools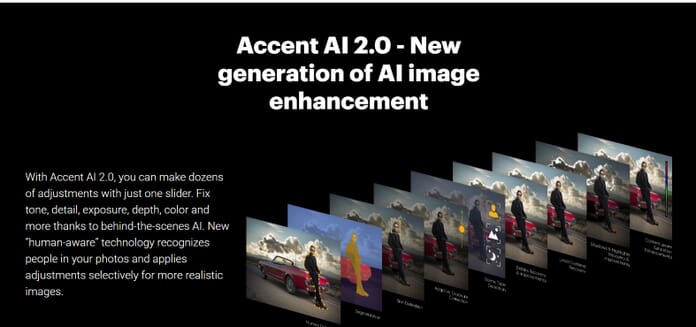 AI editing tools are a feature that Skylum appear to promote in the Luminar 3.1 update. Furthermore, it is clear that they see Accent AI as an important part of their editing suite. Comparatively, there are several other AI-enhanced editing tools available which we have listed below:
Accent AI Filter 2.0
AI Sky Enhancer
Foliage Enhancer
Details Enhancer
We tested each of the tools on various photos. Accent AI is essentially an all-in-one editing tool. All you have to do is drag the slider and it automatically enhances your photo. The below image was edited using only the Accent AI slider: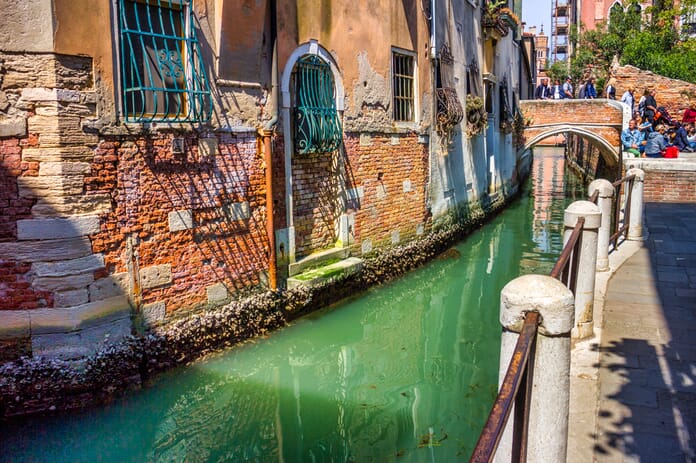 The other tools are just as useful. AI Sky enhancer, for example, allows you to bring back and enhance details within the sky – you can turn washed out landscapes into beautiful images packed full of detail.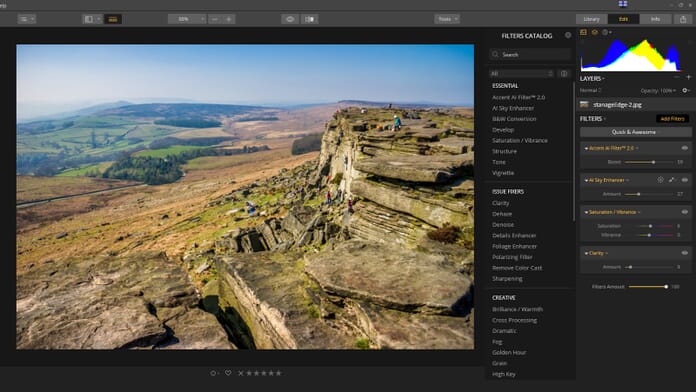 Luminar Looks / Presets
As with other versions of Luminar, you can use a myriad of "Luminar Looks". These are preset filters that apply a specific style to your image. Comparatively Luminar 3.1 features a great selection of looks to choose from including the following categories:
Essentials
Street
Landscape
Portrait
Lifestyle
Dramatic
Aerial
We tested some of the looks. The quality is impressive and you can actually alter the opacity and strength of the filter. The below image has been edited using the "Blockbuster" effect:
3. Luminar 3.1 Review: Exporting
The exporting dialogue box is basic and easy to use. The following options are available when exporting your edited photos:
File Name
Sharpen
Resize
Color Space
Quality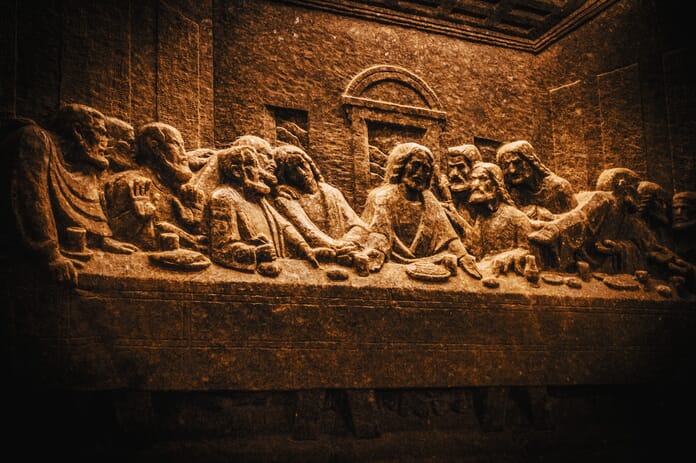 We exported a myriad of photos using different parameters – the process was smooth and the images exported quickly.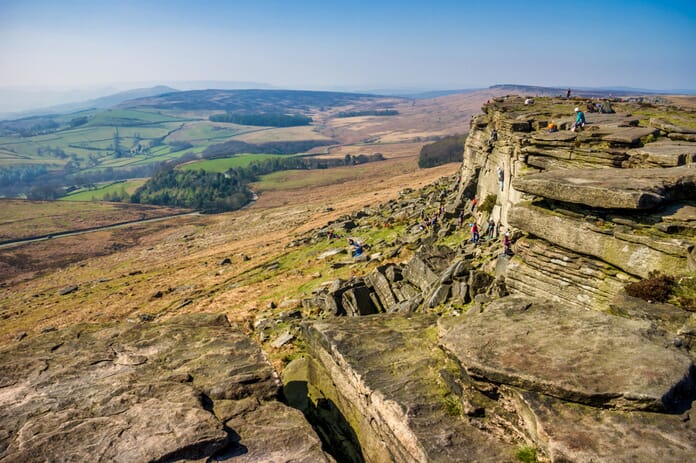 Overall, we found the updates in our Luminar 3.1 review to be a step in the right direction.
Moreover, the software certainly appears to perform quicker. Furthermore, we really like the artificial intelligence technology such as Accent AI.
In addition to this, we felt that this takes automated editing to the next level – it gives the user an unparalleled level of efficiency.