With an eye-catching interface and nicely tailored branding that inspires confidence, Picfair is a tempting endeavor for photographers looking to sell their spare images. But how does Picfair fare in relation to other microstock websites? Is it worth your time? Here is our review to answer just that.
When you buy through links on our site, we may earn a commission at no cost to you. We evaluate products independently. Commissions do not affect our evaluations.
Picfair: Overview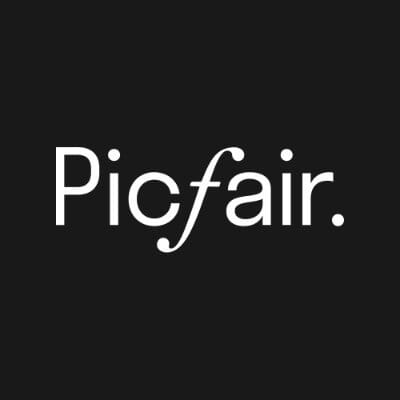 Picfair is a photo marketplace that helps amateur and professional photographers sell their work through personal online stores and a central marketplace.
Pros
Your work is shown to a major global market
You keep a lot more of your money in commissions
You are free to sell your work elsewhere too
Cons
A lot of your own marketing is required to make sales
If you're a photographer with thousands of images lying around collecting digital dust, Picfair can help put those photographs to use. Today, Picfair offers photographers a place to share and sell their images on a global level. The company is backed by several high-profile investors and offers a microstock platform.
Microstock Photography is a term that refers to images sold at a traditionally lower cost than stock photography, most often on a digital platform. Despite the name including 'micro', there is nothing small about the profit opportunity when entering the image-sales world.
From a pet health magazine looking for photographs of dogs at the vet to a cooking company looking for images of gourmet dishes, your work could be licensed for any of these uses – earning you some extra cash.
Sign Up and First Impressions

Right off the bat, the company name Picfair gives the impression of a fairer treatment towards photographers than some of the competitive companies. Indeed that is correct, Picfair does offer significant benefits over alternative options, such as a higher profit margin and better terms and conditions. This already set the impression off to a positive start.
The front page is beautifully crafted and engaging. A graphic designer may even state that the front page impression is quite confidence-boosting. Signing up is equally as easy, just requesting basic information to get your profile started.
The only nuisance, and that's if this sort of thing bothers you, is that there are quite prevalent advertisements to enroll in Picfair Plus. These ads are fairly constant, even prior to your sign-up. Being bombarded with ads to upgrade to something you've never even tried before can be a bit off-putting.

Once you've successfully signed up, the front page changes into a simple-to-navigation dashboard with vibrant squares offering suggestions on what to do next, walkthroughs on features, and a direct link to Picfair's educational resource Focus (more on this later on).

The side panel features the usual suspects, such as account settings and store settings. However, the marketing button is a nice addition. This takes you to a page that offers you marketing guides and tools to help boost the publicity of your store to the world.

Free vs. Picfair Plus
As can be expected, Picfair has a free version as well as a paid subscription option. Unlike some of the other websites, you can sit on free indefinitely if you wish, rather than on a trial basis. Of course, the paid option offers significantly more features than the free version but as a whole, free is perfectly fine.
Picfair Plus offers much more in terms of store customization. You can have your own domain attached to your store and include other business branding. There's also no limit to the number of photos you can have in your store. For the ultimate sales experience, this is going to be far more liberating than the limited 50-image cap on Picfair's free version. Plus, if you're finding your store to be incredibly successful, even the offer of 0% commission is enough to make Picfair Plus worth the purchase.
Related Post: How to Sell Pictures as NFTS
At $119.90 annually or $11.99 monthly, this isn't an investment that is going to break the bank. However, if you're looking at definitely recouping this cost every year, you'll need to sell several images (approximately 8 – 10 photographs, depending on price).
Picfair Focus (Free Educational Resource)
A unique and favored feature of Picfair is the access to Focus, a free educational resource for photographers on the platform. The Focus webpage takes you to a slew of articles, videos, and tutorials for all facets of the photography world – with an emphasis on improving the content you upload to Picfair. The sidebar allows you to navigate categories, while scrolling simply lets you browse recent articles.

The tutorials are decent and helpful, written by professional photographers (that are implied to be utilizing Picfair's service). Improving your craft is never a bad thing, and a free resource is always a big plus.
Profile, Gallery, and Store Customization

To keep everything streamlined and cohesive, Picfair doesn't offer a tremendous amount of customization as compared to, say, your own website or a self-built online store. That being said, there are enough options on Picfair to ensure that viewers know that you are the individual behind the images.
You can do simple adjustments, such as the light or dark theme, image viewing options, and personal branding. The free version does limit your options, while the Picfair Plus subscription expands upon your customization allowance. 

In the end, the store will still end up looking like everyone else's, with just your photography and little branding tidbits here and there separating you from the sea of users.
Ease of Use

What stood out as one of the most positive features of Picfair is its ease of use. Getting images uploaded and ready for purchase requires little to no effort. In fact, it really only demands time if you have a lot of images to upload. For example, let's upload this photograph of a happy rooster.

The upload screen takes you to a page that looks like this, with helpful hints featured below. Picfair expresses the types of images they are looking for, helping new photographers navigate the requirements. This simple touch makes the system significantly more user-friendly and inviting than other platforms.

Once the image file has been added to the system, the next screen will ask for more information on your image, such as the title, description, and tags. It would be nice for Picfair to offer suggested tags within their already existing categories, but it's not a dealbreaker that this isn't available.
Finally, the sale price. By default, Picfair opened up in English pounds, but this can be changed to US dollars pretty easily. You input your own price and Picfair will add their commission on top of this, expressing what the buying price is to a consumer.
This whole process was streamlined, efficient, and hassle-free, making Picfair's ease of use a 10/10.
Image Organization

The store and gallery themselves are very simple, yet modern in appearance. Organizing your images is a breeze, as you can create multiple folders to categorize your images. On a bonus note, Picfair does not compress images for preview, ensuring your shots aren't pixelated.

As a consumer, images are organized in a random manner – you punch in a keyword, and photographs under that key phrase begin to appear. There isn't much of a rhyme or reason, just an assortment of results.
Licensing and Pricing

Picfair's method of applying a license to your image is a bit different from some of the other microstock services. Instead of setting the license yourself initially, Picfair will actually put your image through an approval process and then add the license they suggest. You can change this later on, but it's an interesting way to see how your image categorizes within their system of appropriate licenses. If you're not versed in licenses, that's alright, Picfair explains each one with pretty good detail. Images can be licensed for digital download, personal, editorial, commercial, and advertising use.

In regards to the terms and conditions for licensing and pricing, Picfair is the best of the best. You add your own custom price upfront, with Picfair's 20% fee added on top of this. Their fees are quite minimal, so the price increase is not significant to the buyer. Picfair takes care of all of the administrative and business aspects of the sale and also monitors the usage of your image to ensure the buyer isn't using the photograph beyond the scope of the license.

The terms and conditions are very simply laid out, with no legal jargon to deal with in order to understand the conditions.
Picfair also does not have a minimum payout, allowing you to withdraw your funds at any time with any amount. This is highly unusual in many microstock marketplaces.
On the topic of pricing, maybe your work looks more appealing as a fine art print than it does as a stock image to be licensed? Those visiting your store also have the option of purchasing prints, making Picfair both an opportunity to sell licenses and act as an online art store. This also allows you to share Picfair with your photography audience, allowing you to encourage sales with your current fanbase.
Picfair Alternatives
There are, of course, alternatives to Picfair as Picfair is not the only platform on the microstock market. Popular competitors include:
Each one is unique in its own right, offering something different to users in order to differentiate themselves on the market.
Shutterstock, Adobe Stock, and iStock are likely the most commonly known alternatives, which push them upfront with their highly used marketplace (aiding in sales). Due to their large customer base, these three also pay the most but, as a result, there is very stiff competition. You can definitely feel like a small fish in a big pond.
Depositphotos and 123rf are equally large platforms but offer tiered commission rates depending upon your type of subscription, which can benefit high sellers but be detrimental to newcomers.
Pond5, Dreamstime, and Creative Market let you set your own price, but both feature hefty fees, upwards of 60% of your profit. Their excellent sales records, however, can make up for this significant profit margin.
Alamy and CanStockPhoto require an approval process based on the quality of your images to enter the market, but once accepted, you can be assured that quality buyers visit the platforms – allowing you to cash in on higher earnings (as quality comes at a price!).
Can You Actually Make Money with Picfair?

The burning question: can you upload your entire photographic library, make hundreds in daily sales, and sail off to Hawaii on your new yacht?
No (sadly).
Although the above is an exaggeration, some photographers do make a living off of selling their work in the microstock world. However, Picfair may not be the most profitable option. Despite all of the features, conditions, and company philosophy being extremely favorable for photographers, the platform itself doesn't seem to have risen to a level in which frequent sales are possible.
From independent user feedback, despite a high volume of picture views, sales are a seldom occurrence. Browsing forums and social media for additional feedback, a common consensus is that Picfair has the nicest guys on the market but the lowest sales.
We can only speculate as to where the discrepancy lies, but the educated guess is simply on the platform not being able to overcome household names in the industry such as Shutterstock, Adobe Stock, and iStock. Picfair is significantly lesser-known, and as such, pursued by buyers less than other platforms (which likely have an image the buyer is looking for).
Although Picfair connects you to their global-scale marketplace, it appears that success is best generated when a bit of marketing exists on your end (and a sprinkle of luck). This somewhat defeats the purpose of the platform, which is supposed to help generate sales without much of your intervention. It may be of more benefit for Picfair to express itself as a storefront rather than a stock sales site.
Is Picfair Right for You?

As to whether you should run and make an account on Picfair… how much time do you have on your hands?
In all seriousness, there isn't much to lose by taking a day to upload your content to Picfair. With their lack of exclusivity clause, you are still free to use your photography work as you please (or share it with other sales services). The website acts as a gateway to a digital marketplace in which your content has the opportunity to sell; if you have hundreds (if not thousands) of images stored on your hard drives that aren't currently making you any money, it might as well be worth listing them on Picfair for the opportunity to make money.
Don't quit your day job however, unfortunately, Picfair does not have a grand track record of high sales. That being said, we never know what the future may hold – Picfair may rise to become even more competitive in the microstock market, taking your photographs up there with it.
Picfair Review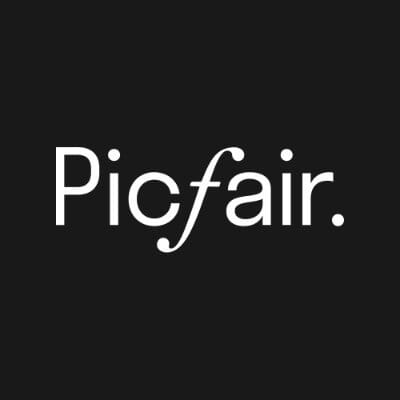 Product Name: Picfair
Product Description: Picfair is a photo marketplace that helps amateur and professional photographers sell their work through personal online stores and a central marketplace.
Brand: Picfair
Offer price: 119.90/yr.
Currency: USD
Availability: OnlineOnly
Design and Aesthetic

Ease of Use

Profit Margin

Profitability

Customization
Summary
Picfair offers photographers an excellent platform to sell their images, from offering buyers licenses to prints. From favorable conditions for photographers to an easy-to-use interface, Picfair certainly kept the creators in mind. However, the platform is not yet as big as competitive microstock websites, which can make sales less frequent than other options. 
Pros
You are part of a large global stock photography marketplace

Good commission margins (and you get to set your own price)

Sell both digital licenses and prints

Professional online store design

No exclusivity clause

No minimum payout
Cons
Not very customizable 

Lower sales than competitor sites 

Lack of text area 

If you're on the Free version, the upgrade ads can be irritatingly frequent.
Picfair FAQs
What rights do I have to my own images?
Picfair does not sell your copyright, so you remain the owner of your own work. This means you can use your pictures however you want. However, those that purchase your images are much more limited in terms of what they can do as they are bound by the license they purchase.
Can I sell the same images somewhere else?
Picfair does not have an exclusivity or non-compete clause, so you are welcome to sell the images via other services as well.
Is there a mobile app?
Picfair does not currently have a mobile app, but it seems like a mobile app is in the works for the future. That being said, the Picfair website is decently optimized for mobile and tablet use.