Looking to Make a Little bit of Extra Cash with your Camera in 2018?
For many image makers, creating and selling stock photography is a convenient way to supplement an artist's income.
However, many photographers get tripped up on what sort of photos and footage buyers are in the market for. Unfortunately, the answer to what's in demand is constantly changing.
Luckily, it is possible to forecast upcoming trends and make informed decisions on what sort of content will prove to be profitable in the immediate future.
👉 Looking for the 2017 trends? Jump down to download last years' trends as a free PDF.
What makes a Trend?
Before we get into what's trending this year, it's important to take into consideration what exactly determines a trend. In reality, a variety of factors play into the formation of a trend. Knowing where to look to make predictions will directly impact whether or not your imagery will ultimately sell.
As one might suspect, current events happening in the real world play a huge role in influencing whether an object or idea gains traction with a widespread audience. Everything from politics to pop culture impacts popular taste.
Being cognizant of what's happening across the social landscape plays a huge role in determining the "trendability" of a photograph. If you're looking for inspiration, go online or open a newspaper to find out what people are talking about.
Related Post: Learn from Amazing Stock Photographers (3 Success Stories)
Fashion and popular aesthetics also play a big role in determining what's "in."
Check out image sharing sites.
Step into a clothing store and see what's being displayed on the mannequins.
What's garnered the most likes?
What's selling out?
Colors, patterns, and designs are constantly going in and out of style, but there are ways of making educated guesses on what will be popular ahead of time. Don't ignore your surroundings – when you notice a craze, find a way to incorporate it into your images.
Lastly, for a trend to catch on, it has to have some degree of flexibility to it. That is, the idea itself has to be able to resonate with a variety of different people and demographics.
An image of a niche subject is less likely to sell well than an image that can be applied to a variety of situations. Furthermore, there are certain subjects that will always be in demand.
For instance, "vintage" material has a long stock photography shelf life because it's representative of nostalgia, a sensation experienced by people of all shapes, sizes, and creeds (see stock photography trends 2017).
By examining each of the factors that craft a trend, we were able to forecast some of the latest styles and subjects for the 2018 market. To find out what you should start photographing today, read on!
Stock Photography Trends 2018 (Images & Footage)
Pastels
Lately, image makers have been using soft colors to make bold statements. A quick glance at everything from high heel shoes to kitchen appliances quickly reveals that all things robin's egg blue, mint green, and canary yellow are here to stay.
When working with people, consider cladding them in clothing sporting a subtle shade of pink or purple.
If you tend to focus on objects, consider investing in a few pastel paper backdrops to bring some color into your shots. Though these details may seem insignificant, following along with prevailing aesthetics certainly isn't going to hurt your chances of making a sale.
Related Post: Stock Photography Equipment (Best Gear to Get Started)
Soccer/Football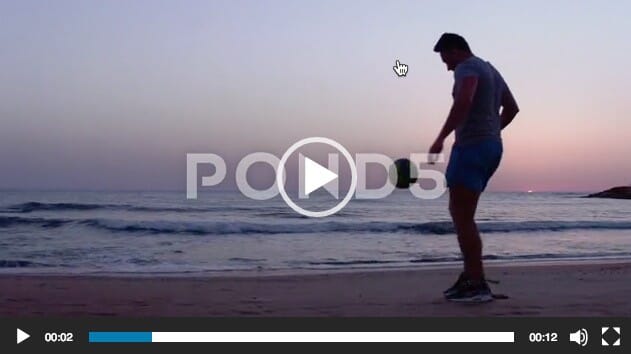 In many parts of the world, the most anticipated sporting events of all are the FIFA World Cup games. Featuring representatives from 32 countries competing head-to-head in a series of 64 games, excitement, and anticipation for the matches is stirring up across the globe.
Therefore, images consisting of all things football are sure to see a surge in demand over the months up to and following Russia's World Cup ceremonies.
If you don't have access to a stadium to get your shots, don't fret. There are an estimated 3.5 billion soccer fans throughout the world primarily due to the accessibility and ease of the sport. For the majority of players worldwide, a pick-up game in an alley or backyard evokes a stronger emotion than a professional game played under bright, glaring lights. Even a closeup of the stitching between the ball's patches can be enough to convey the idea of the game and entice a potential buyer.
Related Post: How to Sell Stock Footage Online
Technology
Like it or not, the internet and smart technology are becoming increasingly pertinent to our everyday lives. Billions of people are connected to social media, and technical proficiency has become a necessity in a wide gamut of occupations. A constant flow of new solutions and updates simplify our lives every day. So, it goes without saying that images portraying technology in all of its varied forms are becoming increasingly applicable to a wide range of markets.
Because of the steady stream of innovations, there's always demand for media showing off the latest and greatest tech changes. As technology becomes dated, so too does the imager. Footage and photography that portrays the latest changes give users the appearance of being in touch with the potential client's technological needs.
Related Post: Best Selling Stock Photos (3 Download & Earning Examples)
Geometric Patterns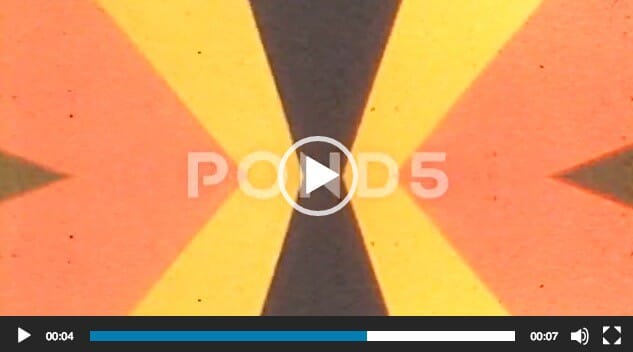 Mathematical patterns are abundant throughout nature. Studies claim that people are naturally attracted to symmetry and pattern. So, it should come as no surprise that geometric designs and motifs are highly sought after in the stock photo market.
Simple yet compelling, it's not unusual to find vector drawings and digital designs portraying geometric patterns all overstock imagery sites. However, there's a significant lack of photographs that portray the beauty of geometry.
Look for prominent patterns, symmetrical subjects, and naturally occurring reflections. Images and footage that manages to incorporate strong line and shape automatically catches eyes – regardless of what the content happens to be.
Sisterhood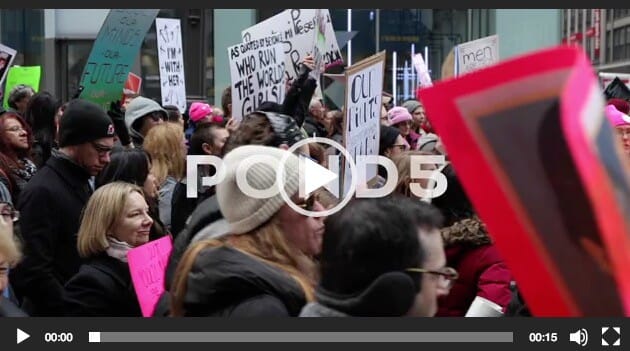 As of late, women of all ages and races have taken to the streets and social media alike to communicate the changes they'd like to see in their communities. Marches and demonstrations around the globe have captivated and inspired millions. In turn, this has increased the demand for imagery featuring female empowerment in all of its forms.
In this context, any form of togetherness and strength between women falls within the category of 'sisterhood'.
Of course, content that directly connects to protest and demonstration will fit perfectly with the thousands of published current event pieces floating around in cyberspace. But something as simple as a pair of girls holding hands could potentially evoke the same emotions and ideas that are driving women's movements worldwide.
Related Post: Make Your First $1,000 with Stock Photography (Free eBook)
Stones and Minerals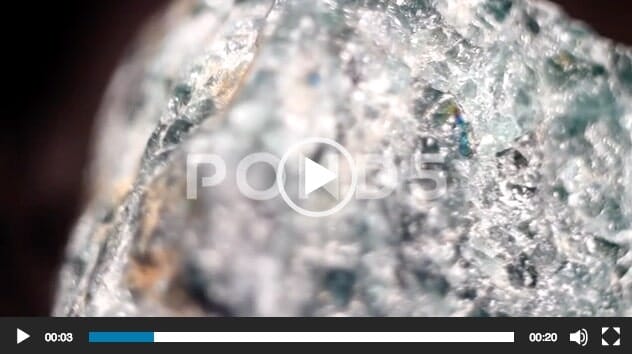 As mentioned earlier, technology has inundated our day to day lives. For some, this has resulted in an increased attraction to content evocative of nature and all things "organic". In particular, mineral patterns and pictures have recently begun to trend online. A simple search on Amazon will yield all sorts of products sporting agate and marble-esque designs.
Despite being rooted in geology and science, the swirls of color and line common in stones and rocks retain a fantastic, almost mystical feel to them. For similar reasons, succulents and cacti are also trending at the moment. Though they too often have strong symmetrical elements intrinsic to their structure, they still retain a natural, free-flowing feel.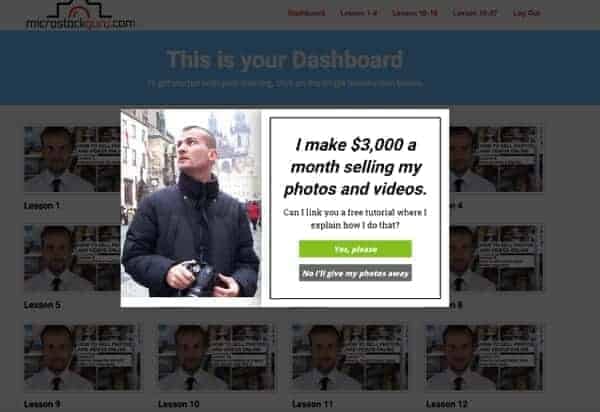 Fantasy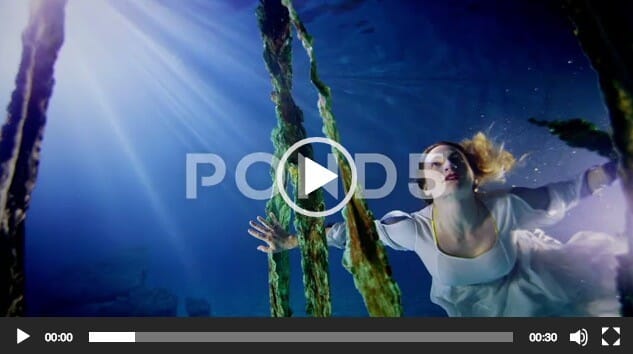 For the past two decades, fantasy epics have dominated the entertainment industry. HBO's Game of Thrones may very well be one of the most talked about shows of all time. Marvel Comic action thrillers continue to crush box-office records year after year.
Even franchises such as Harry Potter and Lord of the Rings remain very prominent parts of our pop culture vernacular. In response, there's been significant demand for all things supernatural and fantastic among advertisers and content creators.
Superheroes, mermaids, dragons, unicorns, and aliens are all fodder for those looking to capitalize on the boom. Of course, these subjects are few and far between in the real world. However, some careful compositing and a well placed green screen can quickly create a surreal scene. Furthermore, the content itself doesn't have to be impossible – it has to feel impossible.
Minimalism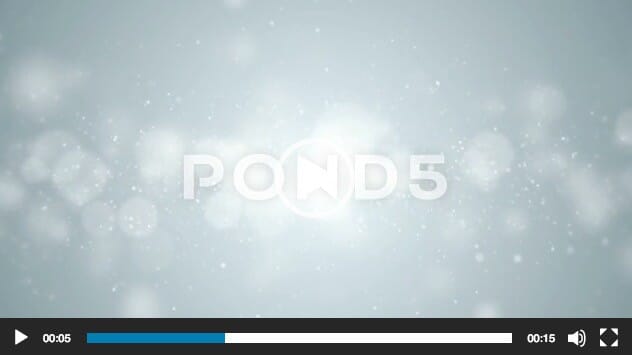 Busy compositions are apt to confuse viewers. Instead, those browsing stock photography market often seek out photographs that portray products or ideas in a simple, straightforward way.
In turn, imagery with minimalistic qualities tends to resonate with potential buyers. For most, the word 'minimalism' immediately conjures the bold colors and crisp lines and shapes of a Piet Mondrian painting. However, as time has gone on, the definition has expanded.
Searching stock imagery sites, you'll likely notice that a term called 'new minimalism' has been trending across the board. Ranging from continuous line drawings to objects against subtle textures and soft color gradients, these video clips and images fall within the broad definition of what minimalism can be. However, they simultaneously push the boundaries of what the genre traditionally adheres to.
Related Post: How to Sell Stock Photos & Make Money (Ultimate Guide 2018)
Human Body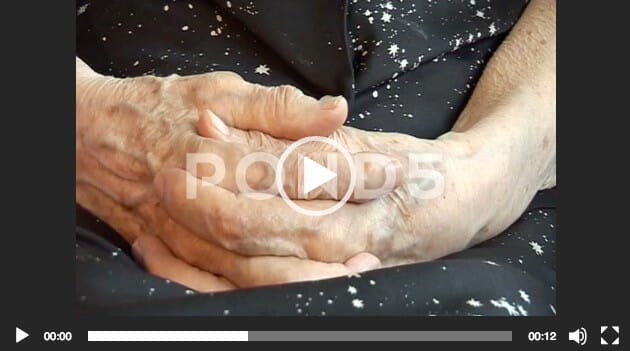 Last but not least, one of the most relatable subjects a photographer/videographer can focus on is the body itself. Applicable to content ranging from health and beauty advertisements to a heartfelt op-ed piece, our anatomy is instantly recognizable.
Pictures featuring the body are easy for viewers to place themselves inside of (especially when they lack distinct identifiable features). Therefore, vignettes of hands, eyes, and lips, as well as complete silhouettes, are always going to be desirable for those looking to buy stock photography.
It's important to try to create something open-ended enough to fit into a variety of situations. However, truly successful shots also contain unique attributes that aren't prominently featured on popular stock searches. Study your competition and make notes of poses or model demographics that might be lacking in the sea of available stock images.
Looking for the Stock Photography Trends of 2017?
We covered the trends in 2017 too but have archived the blog post, you can however still download the Stock Photography Trends in 2017 (as a PDF).