Wide vs. Narrow Aperture
Wide Aperture means that the aperture value (f/stop value) is small (smaller than f/5.0). Narrow Aperture means that the aperture value (f/stop value) is big (bigger than f/5.6). An aperture value of f/5.6 can be considered as a normal aperture value.

Related Article: Using your Camera in Aperture Priority Mode
10 Example Images
1. Wide Aperture
Represents careful focusing on the main subject, the eyes of the girl, on the right you have more space (rule of thirds) and the bookshelf in the background is blurred and out of focus due to the wide aperture of f4.0.
2. Narrow Aperture
Even at a relatively small aperture of f/8, due to the large distance between the subject and the background, there is a beautiful soft Bokeh due to the shallow depth of field.
3. Wide Aperture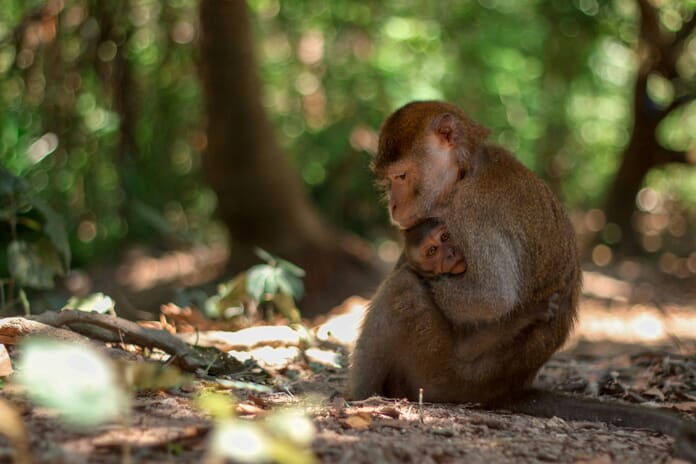 Shot with a Nikon D80, an APS-C DSLR, the 50mm wide angle lens gives the same angle of view as a 75mm lens on a full-frame DSLR. The wide f/1.8 aperture makes it possible to attain this lovely Bokeh (background blur due to the shallow depth of field).
4. Narrow Aperture
A perfect example of how to use a wide angle lens set to a high f-number (f/10) to capture a large depth of field.
Related Post: How to Make Absolutely Sharp Images (12 Tips)
 5. Wide Aperture
50mm focal length which becomes an effective 75mm (35mm equivalent) on the D5000, the wide f/1.4 aperture completely blurs out the foreground and the background. Sharp focus on the dry leaves at the center of the frame.
 6. Narrow Aperture
Landscape photography demands a setting that maximizes the depth of field. Use of f/8 aperture does just that. Use of a low ISO of 200 to compensate for the abundant sunlight.
7. Narrow Aperture
Although not quite that dramatic because the focal length is set at 71.3mm, the 70-300mm Tele zoom lens mounted on a crop D3100 camera does give some amount of perspective compression.
 8. Wide Aperture
In the image above you see an interesting use of a technique known as selective focus. Though this camera does not allow the use of a specialized selective focus lens and uses only a built-in camera based pre-set tool, the result is still there to be seen. A beautiful miniature photography effect!
 9. Narrow Aperture
If for nothing else, I love this picture because of the over-abundance of yellow color. The f/9 setting on a 18-55mm kit lens does the rest to make this a lovable sharp landscape keeper.
10. Wide Aperture
Again, an interesting shallow depth of field effect. Shot with an 85mm prime set at f/1.4.
We hoped you enjoyed these ten examples of narrow aperture vs. wide aperture!
Canon Wide Aperture Lens | Nikon Wide Aperture Lens
The above shown Canon/Nikon prime lenses are lenses you should add to your standard DSLR kit/zoom lens to take pictures with a wider aperture (and get a great bokeh!).
---
Note: Amazon.com prices, reviews, and ratings were updated on 2019-08-25 - Product prices and availability are accurate as of the date indicated and are subject to change. Some product prices may refer to used/refurbished items. Any price and availability information displayed on Amazon sites at the time of purchase will apply to the purchase of the product. As an Amazon Associate we earn from qualifying purchases. Certain content that appears on PhotoWorkout.com comes from Amazon.com. This content is provided "as is" and is subject to change or removal at any time. For more information refer to our Affiliate Disclosure and Disclaimer.