When it comes to choosing a printer for your photos, there are so many different types of printers on offer. Knowing which type is right for you can be difficult. In this article, we give you the low-down on whether laser printers are good for printing photos or not. We also share some of the best laser printers on the market along with some other alternative printing options.
How Are Laser Printers Different From Other Printers?
The first thing we need to know is how laser printers work, what they're used for, and what sort of printer cartridges they use. Below we have listed some of the key differences between a laser printer and an inkjet printer.
Cartridges
Laser printers typically use just four cartridges – black, cyan, magenta, and yellow. Colors are therefore created from merging these different cartridge colors together. This obviously has limitations and can account for the lesser quality of colors compared to inkjet printers. By comparison, inkjet printers use at least 6 different cartridges, some use 8. This provides a greater array of colors and a truer representation for color prints.
Printing Process
The basic printing process of laser printers differs vastly from inkjet printers. In laser printers, toner powder is transferred to receptive paper using heat and an electrostatic process. The quality depends on the paper used and the fine detail of the powder within the toner cartridge. In contrast, inkjet printers use an ink droplet system – tiny drops of ink are ejected from the cartridges through a nozzle onto paper – this process is performed thousands of times in fractions of seconds.
Purpose
Generally, laser printers are used for businesses in office environments. This is because the print speeds are much faster than conventional inkjet printers. An office can use a laser printer to produce hundreds of pages in quick succession. Furthermore, the ongoing costs make this type of printer more suitable for business use. There are some laser printers that are affordable, however, and suitable for home use.
On the flip side, inkjet printers are usually considered for home or small business use. They are generally not meant for large volume printing. This is due to the print speeds, and the printing mechanism. If you were to use an inkjet to print the same volume of paper as on a laser printer, the resulting costs would be far greater.
Advantages of Using Laser Printers for Photos
Now that you have an improved understanding of how laser printers function, we can look at their main advantages. Compared to inkjet printers, laser printers only have a few advantages – mainly print speed and paper variety.
Faster Printing Speed
This is the main area that laser printers excel. As mentioned above, the printing process differs greatly from inkjet printers. This allows for much greater print speeds. Laser printers can produce both black and white, and color prints in much greater volumes than inkjet printers.
To give you an idea of the speed difference, most inkjet printers can produce a maximum of 10-15 color pages per minute. Some inkjet printers may only print between 5-8 pages per minute. In contrast, laser printers can produce 20+ color pages per minute, and 30+ for black and white prints. If you require faster production speeds and can sacrifice some quality, laser printers are the best choice.
Wider Choice of Paper Types
In addition to speed, laser printers offer a great variety of paper types. This is due to the way that inkjet paper and laser paper is formed. Inkjet paper is coated so that it attracts spray-on ink. Alternatively, laser paper is coated to attract dry powder from toner cartridges.
You can purchase a wide variety of paper types of laser printers. Furthermore, laser printer packs often have a larger volume of paper and are cheaper. This gives you greater scope when choosing how to print your photos – you may want to print non-standard photo sizes, for example.
Limitations of Laser Printers for Printing Photos
Whilst laser printers do have some advantages, they have limitations too. This could ultimately sway your mind when deciding are laser printers good for photos. The setup process, color quality, and costs are three potential limitations of laser printers.
Complicated Setup & Optimization Process
With inkjet printers, there is practically no setup – the devices are generally ready to go straight out of the box. Furthermore, you usually only have to select a photo print function and the color print quality comes out fantastic. Laser printers require more effort to set up. And to print high-quality photos, you will have to configure numerous settings such as the paper type and color options to ensure photo prints look decent. This setup process can be time-consuming and you may have to perform research to find the optimal print settings, too.
Reduced Quality of Colors and Tones
One of the main limitations of laser printers is the color representation. In a like-for-like comparison, inkjet printers do provide a truer representation of colors. This is mainly due to the printing process. The fact that laser printers only have 4 toner cartridges means the scope of color printing is limited – inkjet printers, in contrast, have a minimum of 6 cartridges.
Although laser print quality is not bad, inkjet printing usually gives better results. If you require high-end, professional prints, inkjet printers are certainly the better choice.
Maintenance Costs Can Be High
Finally, the cost of purchasing and running a laser printer can be more expensive. For businesses printing large volumes of black and white prints, a laser printer is cost-effective. On a smaller scale, however, the cost of a laser printer becomes less viable. First, the cost of the printer itself is usually greater than an inkjet printer. Secondly, toner costs can become expensive, and if any problems arise, maintenance costs can be extremely high.
3 Top laser printers for high-quality photos
You should now have a clear idea of the advantages and disadvantages of laser printers. You should also have an answer to the question, are laser printers good for photos. If you feel that this type of printer is suitable for your needs, we have listed three top laser printers that produce high-quality photos:
The Lexmark CS510de is often listed as one of the best laser printers for photos. It is a little bulky, but the larger size is warranted for the increased processing power, printing capacity, and speeds. The photo quality is superb and the printer can churn out color photos at an impressive speed. Furthermore, the CS510de supports a large selection of different input types and paper sizes. If you require a printer for both business and personal usage, the Lexmark CS510de is a versatile option.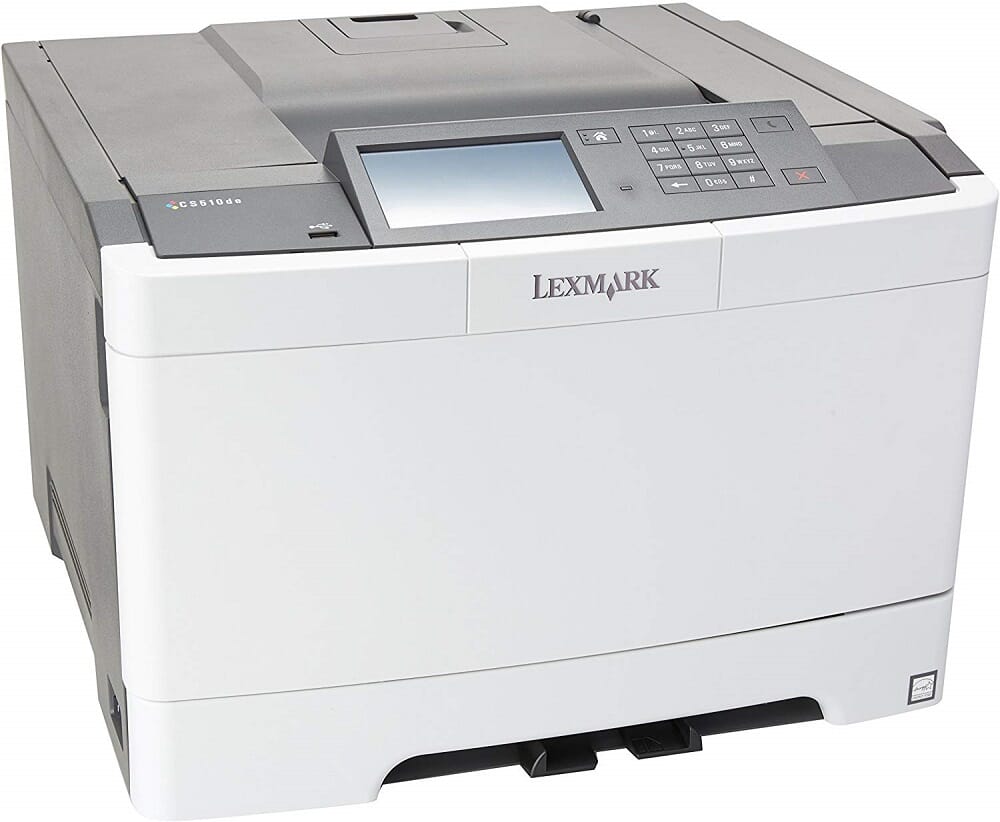 Canon are at the forefront of printer technology – they have an excellent selection of both laser and inkjet printers. The Canon ImageCLASS Laser Printer is a great choice for photo printing. This device looks fantastic and is capable of printing 19 color pages per minute. Moreover, this device uses the latest Canon photo printing technology to ensure high-quality color prints. Finally, this device has wireless capabilities – users can print directly from their smartphones, for example.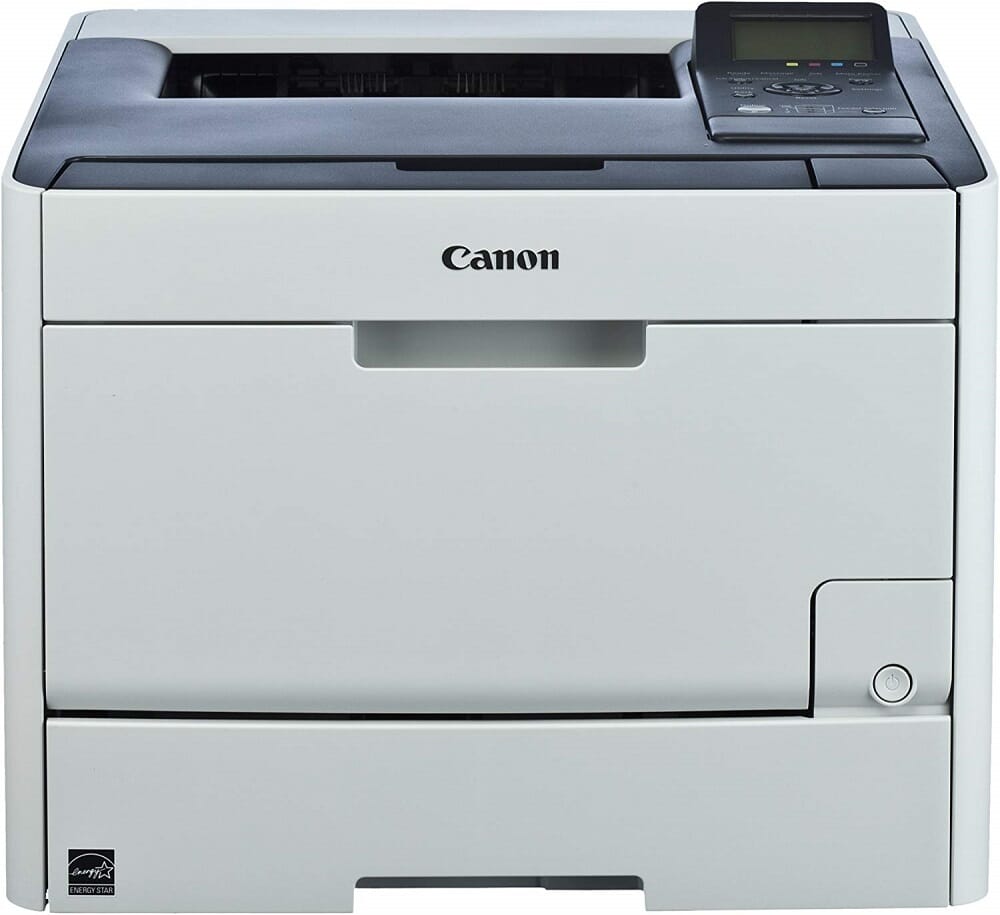 The Xerox Phaser is a top-quality printer that isn't too bulky and offers great color printing for both home and office use. Maximum print resolution is 4800×1200 DPI which matches most inkjet printers. Furthermore, print speeds are fantastic and the maximum paper capacity is 250 sheets. The printer also has WiFi connectivity so you can print from external devices such as smartphones and laptops.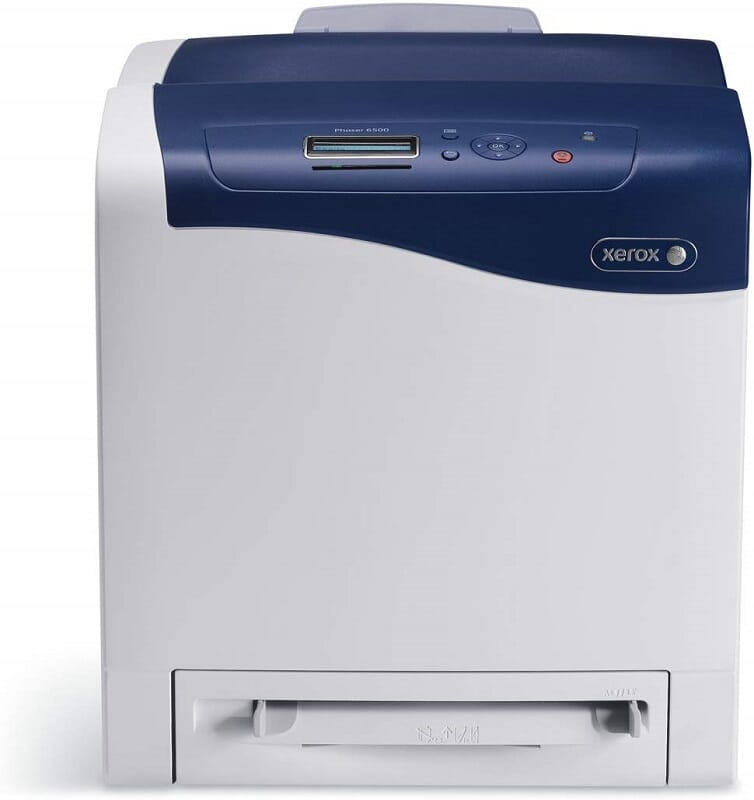 Alternative Choices for Photo Printing
If you do require exceptional quality photos, a laser printer may not be the best choice. As stated above, this type of printer is better suited for black and white text prints and office work. If you need to regularly print professional photos, either an inkjet printer, or a photo printing service could be a better choice.
Inkjet Printers
Inkjet printers are often considered the best type of printer for photos. Inkjet printers have a greater range of color cartridges – up to 8 in some instances. This gives a greater depth of colors. The printing process involved also allows for finer detail and a better representation of color gradients and tones.
In addition to this, inkjet printers are often cheaper. The initial cost of the printer is often much less. There is not much difference in cartridge and maintenance costs in the long-term, however. Both toner cartridges and ink cartridges are relatively expensive. For more information, we have created a list of the best inkjet printers for photos.

Photo Printing Services
If you don't want the hassle of configuring a printer and spending time printing your own photos, a great alternative is using a photo printing service. There is a huge array of online services that provide quality prints for relatively low prices.
Using a service such as this saves time and effort. Usually, all you have to do is upload the photos and process your shopping cart. Delivery times are usually great, and the quality is spot on, too. The main consideration is which photo service to use. Check out this article on the best professional photo printing services to see our top picks. We have listed some popular options below:
Saal Digital Photo Studio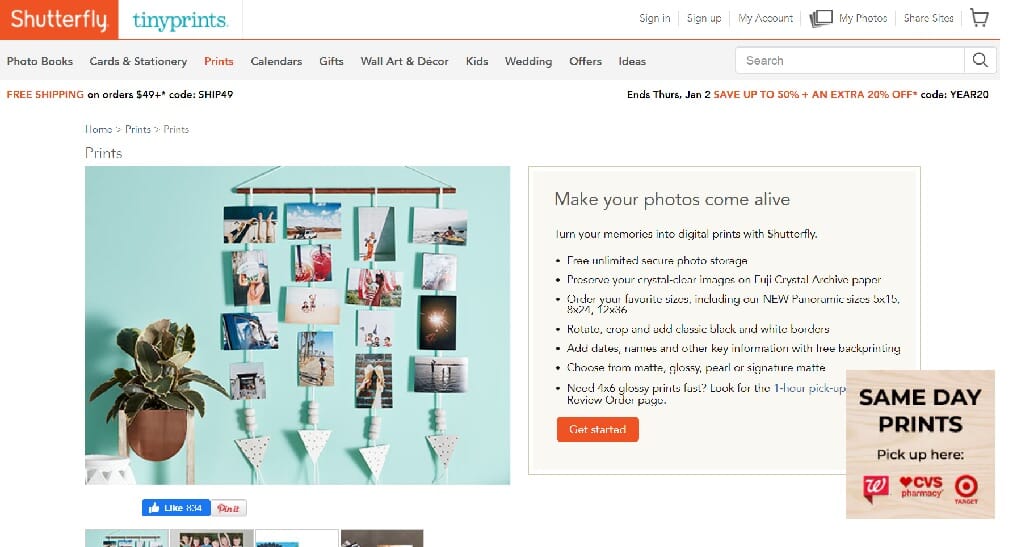 Is A Laser Printer What You Need for Your Photos?
This article has hopefully given you a comprehensive overview on whether a laser printer is ideal for printing your photos. The question are laser printers good for photos is ultimately down to your needs and personal preference. But a laser printer can be a great way to print photos quickly if you don't depend on high-quality prints and have the finances for this kind of printer.
However, if you are a professional photographer, for example, and need to print high-quality photos for clients, an inkjet printer could be the better option. Look at your own circumstance and requirements – this will help determine which type of printer you choose.
---
As an Amazon Associate we earn from qualifying purchases. Certain content that appears on PhotoWorkout.com comes from Amazon. This content is provided 'as is' and is subject to change or removal at any time.