What are the best cameras for headshots on the market today?
In this article, we share our favorite six headshot cameras, including mirrorless models and DSLRs. No matter your budget or your preferred brand, you're guaranteed to find the perfect camera for stunning headshot photography!
Best Cameras for Headshot Photos:
When you buy through links on our site, we may earn a commission at no cost to you. We evaluate products independently. Commissions do not affect our evaluations.
The Best Headshot Cameras
Images from Amazon
Sony a7R IV
Top Mirrorless Pick
One of the most advanced mirrorless cameras.
Nikon D850
Top DSLR Pick
With a slew of premium features, this is the top DSLR camera for headshot photography.
Fujifilm X-T30
Best Budget Pick
The biggest bang-for-your-buck camera, this budget friendly model has many mouth-watering features.
1. Sony a7R IV
Top Mirrorless Pick
The best headshot camera for professionals
The Sony Alpha's reputation proceeds itself, and this a7R IV is a fine example as to why. With exceptional focus and 61 megapixels, this is the best of the best.
Pros
Extremely accurate eye detection autofocus
Small, compact, and lightweight
Tilting LCD screen
Arguably the crème de la crème of mirrorless cameras, Sony has a significant reputation in the industry of immeasurable quality and brilliant features. To date, few cameras have been able to match the success of the Sony Alpha series, so it's no wonder that one of the models appears on our list.
The Sony a7R IV has a whopping full-frame 61-megapixel sensor (with most of these pixels being effective and not just a gimmick for a higher price tag). The sensor is the prime definition of high-resolution printing capability; you can crop into someone's eyeball and print a gorgeous high-quality product! Skin retouching also becomes a breeze with the amount of information 61 megapixels can record.
The Sony Alpha series offers DSLR-level quality in a compact package, weighing in at less than 1.5 lb. The lenses tend to weigh more than the camera itself! The Sony a7R IV also features a tilting articulating screen, which allows you to capture any angle (especially the top angles for headshots) with ease.
Likely the biggest reason this camera sits on our list is its autofocus functionality. The a7R IV features an autofocus mode that locks on to your human subject's eyes and keeps holding that focus no matter how you adjust your perspective, angle, or composition. The subject eye-detection autofocus is so fast that you'll forget what it's like to have to set focus points!
All of this does come with a hefty price tag – so for the budget-conscious photographers, the Sony a7R II is also worth considering. Similar in functionality to the Sony a7R IV, the a7R II is an older model with less megapixels, but the same beautiful image rendering.
2. Canon 5D Mark IV
A great DSLR for portraiture
This is one of Canon's most famous DSLRs and remains a popular option on the headshot and portrait market today.
Pros
30.4-megapixel full-frame sensor
7 frames-per-second burst mode
AI Servo subject tracking mode
Touchscreen autofocus
Cons
An older model lacking some modern features
No articulating screen
The Canon 5D Mark IV is a professional-level flagship for Canon that has stood the test of time. It may have been released back in 2016, but the camera continues to outperform many current DSLR models to this day.
Sporting a 30.4-megapixel full-frame sensor, this high-resolution camera may only pack half the pixel count of the Sony model listed above, but it still continues to produce high-quality images. Because it's a Canon DSLR, the images rendered have less of a poppy color feel of other models and more of a natural, organic color output. This is great for headshots that need to look a little softer.
With up to seven frames per second on burst mode, you can even have your headshot client continuously move throughout the duration of the photoshoot to capture those organic facial expressions with ease.
Although this model doesn't feature too many fancy autofocus options, the AI Servo lets you lock focus on your subject and continue to refocus throughout the subject's range of movement. Pair this with the burst mode, and you can ask your headshot clients to laugh or dance as you photograph real expressions!
The lack of an articulating screen is made up for with a touchscreen, in which you can actually touch the exact focus points you want to use.
3. Nikon D850
Top DSLR Pick
A high-performance headshot DSLR
One of the most advanced DSLRs on our list, the Nikon D850 has every feature a headshot photographer could want.
Pros
45.7-megapixel full-frame sensor
153 autofocus points
Articulating LCD screen
Great focus peaking feature for manual focus
Cons
Expensive
WiFi feature can be glitchy
If you're looking for a near-direct competitor to the Canon 5D Mark IV, the Nikon D850 is a great option. Nikon really took the opinions of photographers to heart when creating the D850. The result is a DSLR camera that hits the sweet spot in a variety of areas.
This more recent model has the same frames per second as the Canon 5D Mark IV but features a 45.7-megapixel full-frame sensor and 153 autofocus points, allowing for even better image control than its predecessors. Also impressive is its tilting articulating screen, something not commonly seen on professional-level DSLR cameras.
And the Nikon D850 also packs an excellent focus-peaking option; in difficult-to-autofocus situations, this will help you manually focus with pinpoint accuracy.
4. Nikon D780
A perfect camera for enthusiasts
An excellent entry-level option, the Nikon D780 has professional features in a consumer-friendly package.
Pros
More user friendly than professional models
Excellent ISO performance
Eye-detection focus
12 frames per second on burst mode
Cons
Only 24 megapixels
Only 51 autofocus points
If price is your biggest worry, the Nikon D780 is an excellent alternative to the D850. Sitting at the level of prosumer/entry-level cameras rather than professional DSLRs, the Nikon D780 combines many professional functions into a more user-friendly package.
With 51 focus points and a full-frame 24-megapixel sensor, this is a great quality camera. What's especially noticeable is the great ISO capability; the D780 can shoot at ISO 100-51,200 (with an expandable option that pushes over to ISO 204,800). And the noise levels at higher ISOs are very competitive in comparison to other camera models.
While you generally won't be pushing past an ISO of, say, 1000 for headshots, this is a good option to have if you're looking for a camera that's also great for other types of photography. And if you're a headshot photographer who uses continuous artificial light rather than strobes or flashes, the output of artificial light is much darker than flashes, so you may find yourself bumping the ISO anyway – in which case the Nikon D780's ISO performance is a big sell!
This camera also has eye-detection autofocus (though it's an older version, so it isn't always perfectly accurate) and a 12 frames-per-second burst mode.
5. Canon 6D Mark II
A budget full-frame DSLR for headshots
Another fantastic entry-level model with many similar features to the Nikon D780 but with a fully articulating screen.
Pros
26-megapixel full-frame sensor
Dual Pixel autofocus system for accurate autofocus
Lightest DSLR on the list at 1.7 lbs
Articulating LCD screen
Cons
No eye-tracking features
Older model
Another excellent entry-level camera option, the Canon 6D Mark II has Canon's patented Dual Pixel Autofocus system with 45 cross-type focus points making sure that your autofocus is quick, accurate, and confidence-boosting!
This is also the lightest DSLR on our list, weighing in at only 1.7 lbs, incredible for a full-frame DSLR camera. The body is also completely dust- and splash/water-resistant, so outdoor headshots are a breeze in any weather condition or location.
Clocking in at 26 megapixels on a full-frame sensor, it is very similar in functionality and quality to the Nikon D780 but with a higher megapixel count. That being said, since the 6D Mark II is older than the Nikon D780, it does not feature settings such as eye-tracking autofocus.
The Canon 6D Mark II does make up for this with a fully articulating screen, able to adjust in angles that the other cameras on our list cannot. If you need to take your own headshots, the screen can actually turn all the way around, allowing you to see yourself!
6. Fujifilm X-T30
The perfect option for ultimate affordability
The best budget-friendly option for headshots, this camera is under $1,000 and has lots of eye-catching features.
Pros
Competitive price
Phase detection autofocus with 100% frame coverage
Articulating LCD touch screen
Cons
APS-C/Crop sensor
Fujifilm is a familiar camera brand name, but fewer photographers consider it as an option in comparison to much larger household names such as Canon, Nikon, and Sony. An unfortunate truth, as the Fujifilm X-T30 is the best budget-friendly contender on our list!
It is an APS-C camera but makes up for this fact with many other features – making the Fujifilm X-T30 a camera that offers great bang for your buck (and is an excellent choice for those wanting to dip their toes into headshot photography). With 26 megapixels and an ISO value of up to 51200, this camera certainly doesn't feel like a crop sensor model as its innate quality is better than most APS-C cameras.
This camera features phase-detection autofocus with almost 100% frame coverage, so no matter where your subject is located in the frame, it'll be locked on with tack sharpness. For those that follow the headshot technique of having your subject move for more organic expressions, the Fujifilm X-T30 has a practically unheard of 30 frames per second offered in burst mode! You can also adjust all of your colors in-camera if you need something that pops out of the card looking fully edited.
With an articulating LCD touchscreen, this little camera has all of the awesome features you need – at a price tag that isn't as jarring as other models.
How To Pick the Best Headshot Camera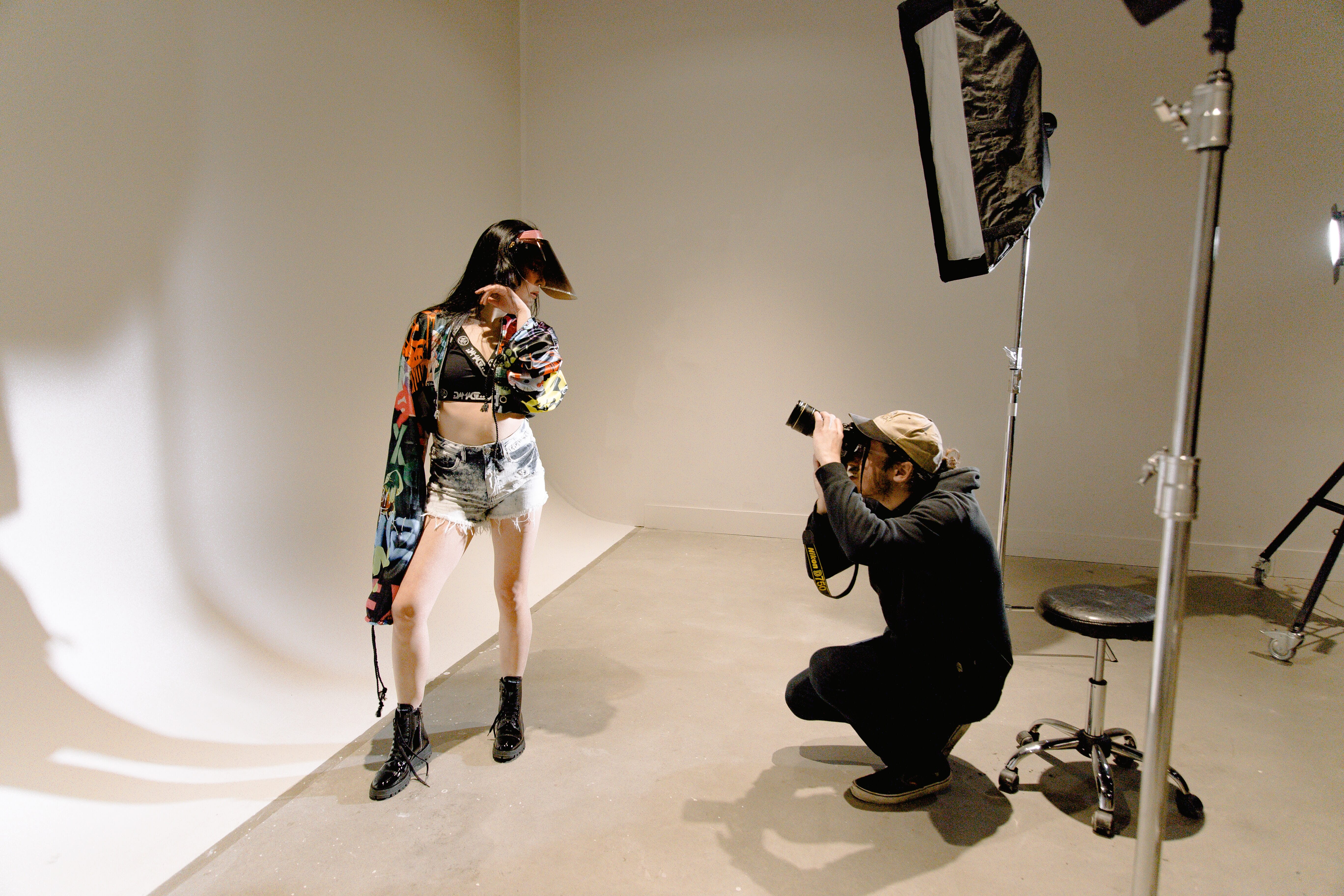 Right off of the bat, let's rule out any types of cameras that are not DSLRs or mirrorless systems. You want a digital camera with a removable lens and exceptional image quality. Now that we have this tidbit out of the way, let's get down to business.
A lot of factors go into determining what camera to invest in, but the primary things to focus on if you are a headshot photographer include:
Sensor size
Megapixel count
Autofocus features
The cameras I recommend come in two sensor sizes: APS-C/crop and full-frame. For headshots, you ideally want a full-frame sensor. Since the sensor size helps reduce noise, you can photograph at much higher ISO levels. But the primary advantage is that full-frame cameras also have higher megapixel counts than crop sensors, which leads to your next consideration.
The number of megapixels has an effect on the quality and clarity of a picture. As one would expect, the more pixels there are, the better the quality of the image is because more detail is written into the photograph. And higher megapixel counts also help you tremendously in the editing process; the more information captured in the photograph, the easier it is to retouch skin accurately (something that most headshot photographers end up doing), and the more you can crop without causing significant quality loss! Megapixels also correlate with print resolution.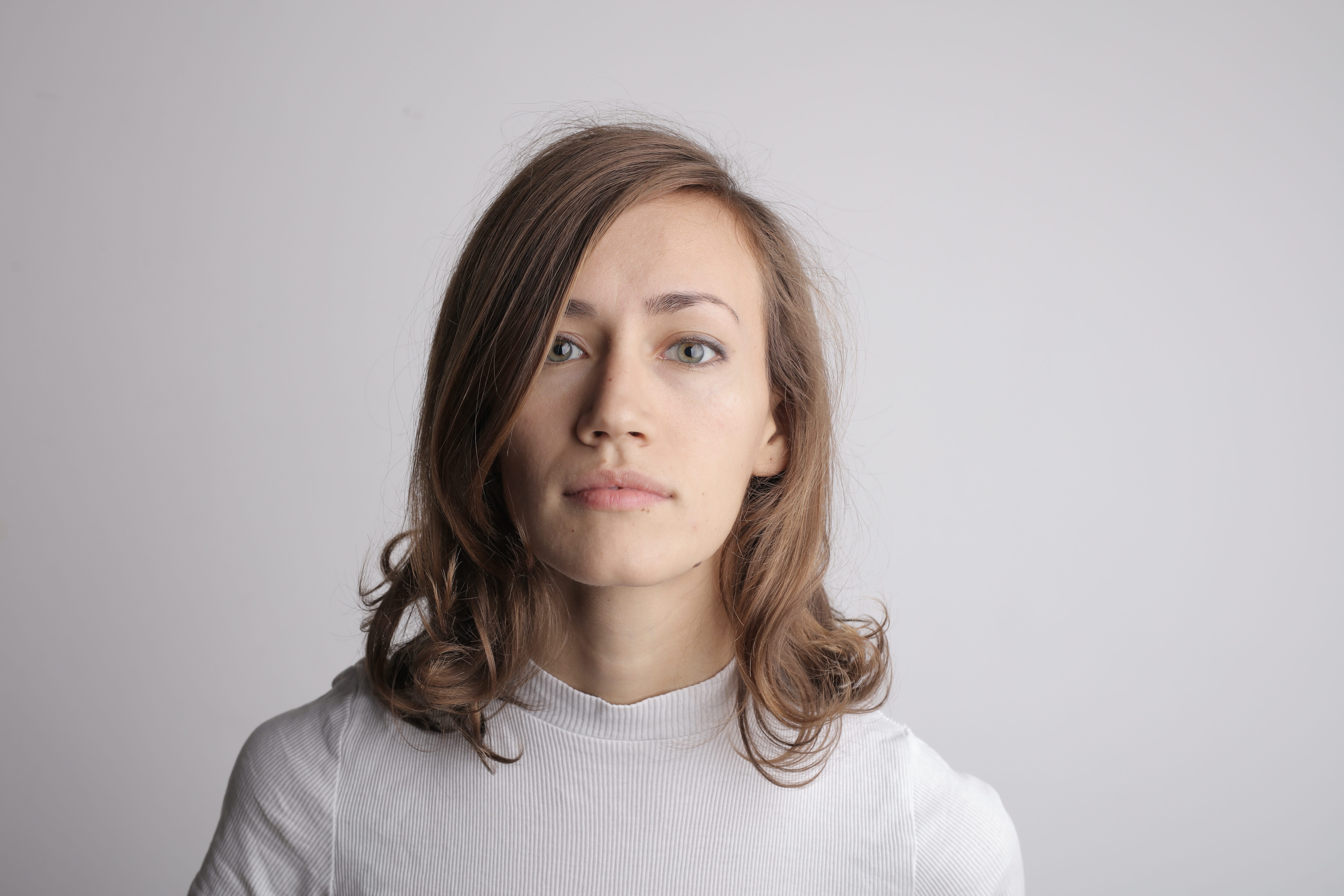 Although autofocus is somewhat dependent on the lens, some cameras do offer autofocus options that can make your headshot photoshoot significantly easier. In 2021, many cameras feature subject-tracking or eye-tracking autofocus features, where the camera locks on to your subject's eyes and ensures perfect focus.
If the camera body doesn't have this available, look at how many focus points it features. You can actually control what focus points are in use when you take a photograph, and the more points there are, the more control you have. You can set the focus points directly over the eyes, ensuring that your focus is tack sharp where you want it!
Conclusion: Which Headshot Camera Is Right for You?
Encompassing both mirrorless and DSLR systems, these top six cameras solidified their place on the list for the various headshot-oriented perks that they possess.
But which one is best? It's a very personal decision that revolves around your budget, your lens(es), and your photography style.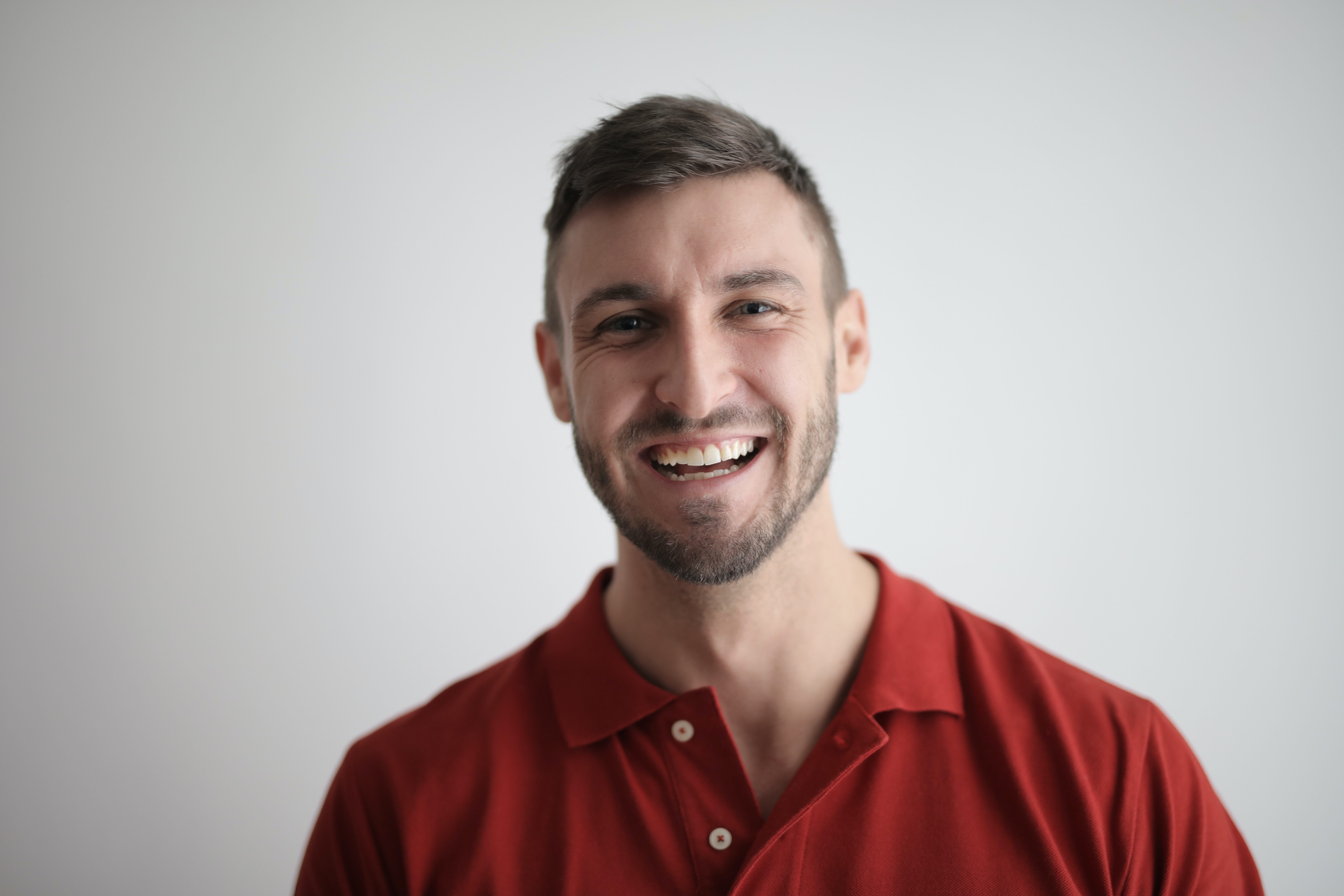 That being said, we do have our favorites. The Sony a7R IV is a top contender for mirrorless cameras, both for its extremely high megapixel count and the incredibly accurate eye-tracking autofocus! If DSLRs are more your speed, the Nikon D850 was built almost exclusively for portrait photography, with the drool-worthy end images every headshot photographer craves. For the more budget-conscious, the Fujifilm X-T30 is an entry-level camera that likes to compete with the big league professional bodies.
Best Cameras for Headshots FAQ
What is the ratio and print size for a headshot?
The industry standard for headshots is 8" x 10", or a ratio of 5:4.
Does my camera need image stabilization?
Although in-camera image stabilization is a nice thing to have, it isn't mandatory for headshot photography. Unless you are photographing in darker conditions with no artificial light (uncommon for headshots), your camera does not need image stabilization.
How much does ISO noise matter in a headshot camera? 
Ideally, the less noise at a higher ISO, the better- but this isn't mandatory if you are a headshot photographer who takes images during the daytime or uses artificial light (such as flashes and strobes). 
What is the more important investment, the camera or the lens?
Both are equally important because they impact different parts of the image. The lens controls the final look of an image, as the lens affects the perspective, aperture, and sharpness. The camera is a motor that controls the lens and affects the exposure settings, autofocus, and image size.
---
Disclosure/Disclaimer: As an Amazon Associate, we earn from qualifying purchases. Certain content was provided "as is" from Amazon and is subject to change or removal at any time. Product prices and availability: Amazon prices are updated daily or are accurate as of the date/time indicated and are subject to change. Any price and availability information displayed on Amazon.com at the time of purchase will apply to the purchase of this product.