The Best Camera For Headshots?
Is There Such a Camera?
Let me start this discussion with a simple clarification – there is no single camera that produces the best headshots ever.
It is always a combination of
the camera,
the lens you choose to shoot with,
your shooting aperture and the distance between the subject and the background.
All of that combines to produce the best headshots. So, squarely giving credit to a camera regardless if it is rated as the best camera for headshots would be incorrect.
I would prefer to choose the lens first as that is where the magic happens. But the camera is of course also high on that list of tools. This discussion, though, is about the camera.
So, without further ado, let's find out the candidates for the best camera for headshots.
The Choices We Have
Now, there are many cameras out on the market that make great headshots. Your smartphone is easily one of the best cameras for headshots, provided you know how to use it. Apart from that, you can choose to use a mirrorless, a point & shoot or even the tried and tested DSLR. The choice will depend entirely on you and the parameters that I had detailed above. Let's look at them.
The Lens You Use
The choice of your camera would depend on the lens you plan on using. In any case, you wouldn't want to shoot with a wide angle lens.
A wide angle lens is one that has a small focal length. The angle of view of such lenses is big. They capture a lot of the scene beyond just the head and the shoulders. If you attempt to make a tighter composition, you will have to step forward, and in doing so, you bring into play barrel distortion. This is something that is common with wide angle lenses.
Thus, a longer focal length is the ideal solution for better headshots. A longer focal length allows you to create a tighter composition (of the head and the shoulder of the subject) without distorting the facial features.
Related Post: Using Telephoto Lenses for Landscape Photography
The need to use a longer focal length is this – longer focal length ensures that the subject's face appears perfectly proportioned. A wide angle lens, for example, will stretch the facial features, particularly in the fringes of the frame. This would make the person's ears appear weird.
The ideal portrait length is between 70-105 mm when shooting on a full-frame camera. I am referring to digital cameras of course when I say that. A full-frame camera is one that has a sensor size that is the same as 35mm film. On the other hand with an APS-C (crop sensor) camera you can safely use a smaller focal length with comparable results.'
Sensor Size
Another thing to consider is the size of the frame/sensor. If the sensor is small, a wide angle lens will also be suitable for good headshots. If the sensor is big, you need a longer focal length lens to get the same effect.
Crop sensor cameras use the central part of the image coming through a lens, and that is why it appears as if you are using a longer focal length.
With a Nikon camera that 'crop factor' is 1.5x. The same on Canon systems is 1.6x. That means a 70mm lens will become a 105mm when shooting with a Nikon APS-C system. With a Canon APS-C system, the 70mm will become the 35mm format equivalent of 112mm.
1. The Canon EOS 80D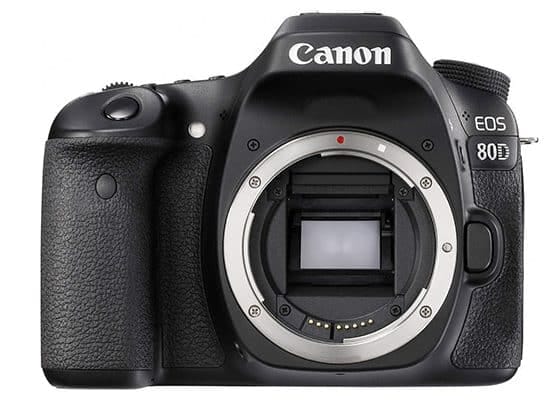 The Canon EOS 80D is a great all-around camera. It shoots everything from portraits to weddings to landscapes and even videos. But what it does best is probably shoot great headshots.
Related Post: Review of the Canon 80D
The 80D is a crop sensor camera and going by the nature of these cameras the effective focal length of the lens you use becomes slightly longer. This forces you to shoot from a distance.
A crop camera sensor is a great tool for headshots. There are a couple of more suggestions in the same category…
2. The Nikon D7200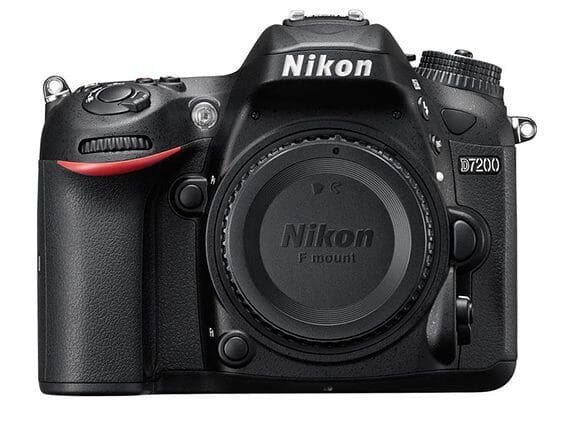 The Nikon D7200 is the latest and the greatest in the D7xxx category and is an incredible camera. It has a 24.2-megapixel DX-format sensor with no optical low-pass filter.
Plus, it has a Multi-CAM 3500 II XD 51-point AF sensor with 15-cross type sensors. In a studio environment with lights on probably you wouldn't always need so many cross sensors, but it's nice to have especially when working with smoother complexions.
3. The Canon EOS 7D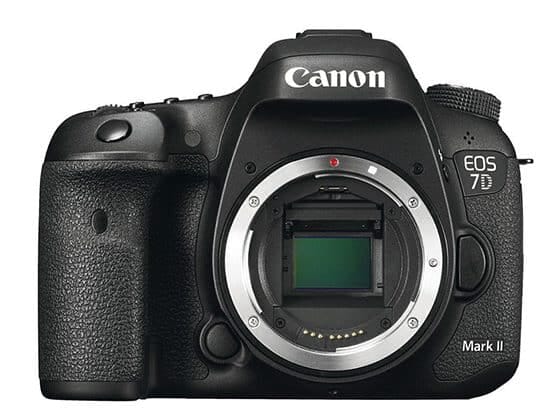 The EOS 7D (Mark II) is a much-improved camera which serves the dual purpose of a fast action camera as well as a versatile studio shooter.
Related Post: Canon EOS 80D vs. EOS 7D II
The 7D has an incredible ten fps continuous shooting speed. You would be wondering why I need a fast continuous shooting speed anyways? Many time the difference between a great shot and a missed moment is that one or two frames.
Entry level cameras get stuck at 5-6 frames per second. The 7D with the extra few frames captures all those micro-expressions giving you a larger number of images to choose from. Plus, it has a 65 point all cross-type AF system which ensures that you can capture anything focusing anywhere on the frame.
Full-Frame Options
To be honest, a full-frame DSLR is not an absolute requirement for shooting headshots. But a full-frame camera allows you to take advantage of the shallow depth of field that these sensors are capable of producing.
4. The Canon EOS 5D Mark IV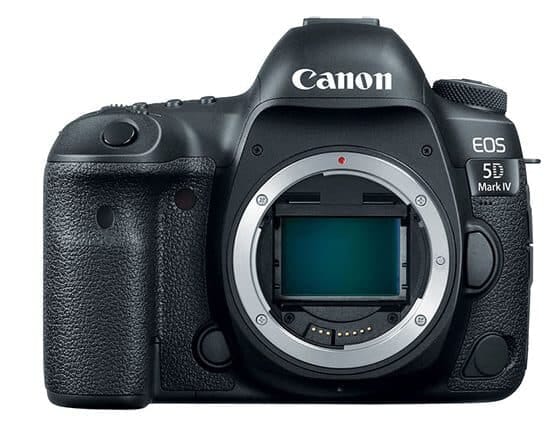 The Canon EOS 5D Mark IV is a full-frame camera that sports a 30.4 megapixel CMOS sensor. A large sensor with a lot of resolution means you can get a lot of detail in your head and shoulder shots. Plus, the camera has seven fps continuous shooting speed and a 61-point high-density reticular AF system.
It also has Canon's fantastic dual-pixel CMOS AF system which ensures that the camera can work with as much agility in the live-view mode as in viewfinder mode.
Related Post: The Best Mid-Range Zoom Lenses for Your DSLR
5. Nikon D810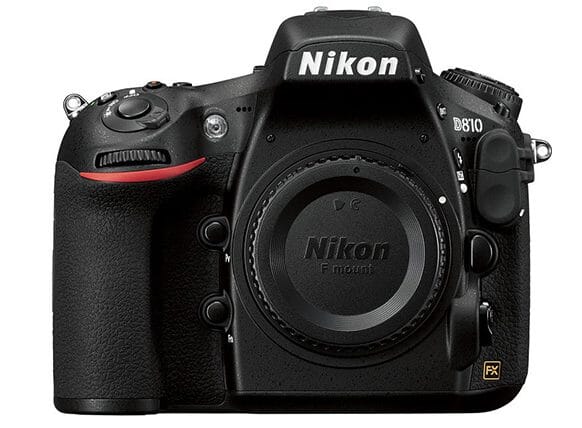 Another full-frame option that works as a great headshot camera is the Nikon D810. It is a 36.3-megapixel full-frame camera with a no optical low pass filter and is powered by Nikon's EXPEED 4 image processing engine.
The thing I like about the D810 is its snappy auto-focusing, even in a room with nothing but fluorescent light bulbs.
Its auto-focusing is powered by the Multi-CAM 3500 FX 51-point AF sensor system. Plus, it has what Nikon calls the Group AF system. Five AF points group together to form one and a snappier auto-focusing performance. Continuous shooting speed of 5 fps (in FX mode) is ok.
Related Post: Best Full-Frame Portrait Lenses
Mirrorless Options
6. Sony Alpha a7R II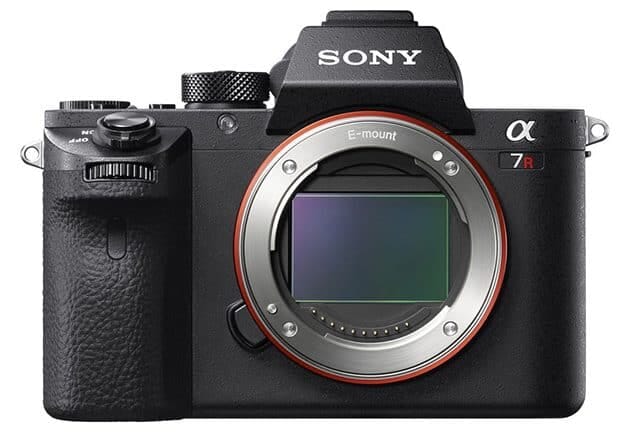 Among mirrorless options, I would prefer to talk about the Sony Alpha a7R II. This 42-megapixel behemoth is a mouthwatering proposition for anybody who wants to shoot headshots and portraits, and for that matter anything else.
There are some people who would shy away from using a high-resolution camera, stating this is completely needless. I believe megapixels in the case of a full-frame sensor isn't bad. It is good! You get a lot of detail, and details can never be bad unless you want a smooth baby-faced image.
The Sony Alpha a7R II has 42 megapixels of resolution. Plus, it is powered by Sony's highly acclaimed BIONZ X image processing engine. Additionally, it comes with a 5-axis steady-shot (Sony's nomenclature for image stabilization) technology. This makes all lenses that are compatible with the camera automatically stabilized.
Plus, the Alpha a7R II has a Reduced-Vibration shutter design. Mirrorless cameras are in anyways quite dampened when compared to DSLR cameras. But the Alpha a7R II has a particularly shake-free shutter.
That should produce sharper images. The Sony Alpha a7R II is a prime candidate for the title of the best camera for headshots.
---
As an Amazon Associate we earn from qualifying purchases. Certain content that appears on PhotoWorkout.com comes from Amazon. This content is provided 'as is' and is subject to change or removal at any time.