A frequently overlooked step in the photo editing process is printing.
With multiple options for digital hosting and sharing, many photographers don't spend the time or money to make physical prints of their images anymore. Why bother making a print when you can view albums of your work online or browse neatly organized folders on your computer?
Printing your photos gives you the opportunity to view your work in a different way and provides you with a tangible product you can give to your clients, display in galleries, or even just hang on your walls.
Best Online Photo Printing Services Compared
It's important that your financial investment results in impressive, high-quality prints, so you want to be sure you're spending your money with companies that have a reputation for offering solid products and reliable service.
Here are nine of the best professional photo print services that will consistently provide great results and give you quality images that you can share with customers, loved ones, or keep for yourself.
If you are looking for framed photo prints, then CanvasPop should be your first choice. If you intend to mount and un-mount your photo prints frequently, you should opt for Xpozer, which offers pro lab quality prints along with an easy-to-set-up frame system.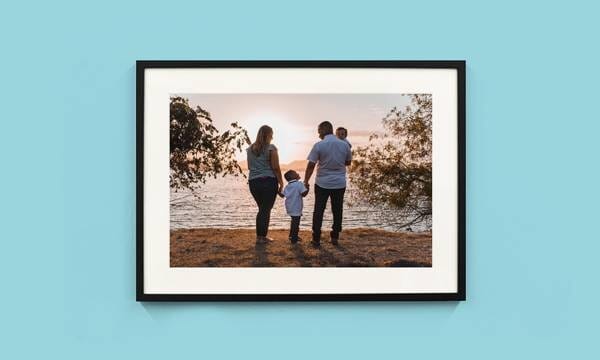 CanvasPop
Best Framed Prints
Premium 255gsm paper, Ideal for high-resolution photographs, Fully mounted and ready to hang frame;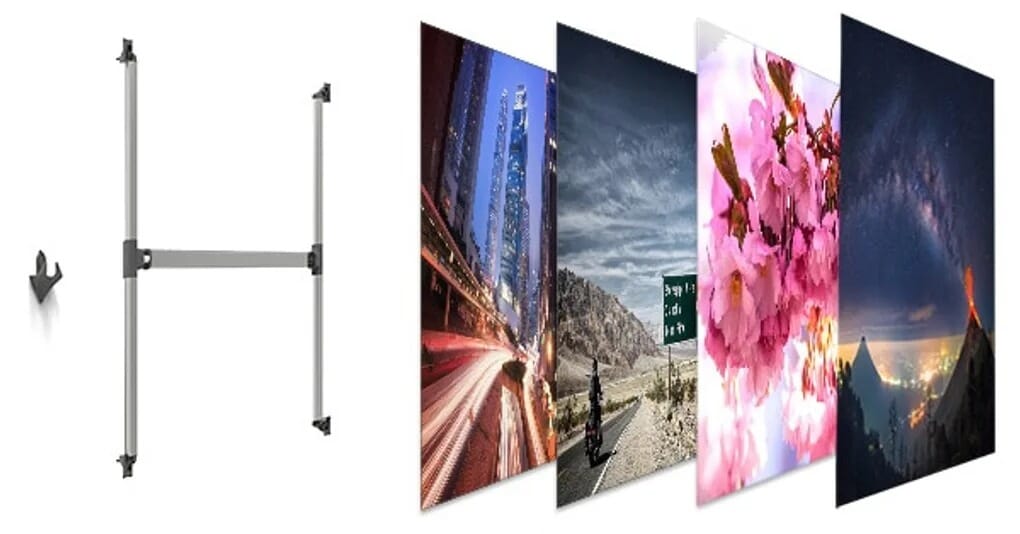 Xpozer
New Frame System
Professional lab quality, Innovative frame to hang all your photos, Photo safe box;
For normal photo prints, we recommend the following online photo printing services: Nations Photo Lab is the best in terms of price-quality ratio and print options, and Shutterfly is a good budget option. These are the stand-out options, but the others on the list are all high-quality professional photo printing providers: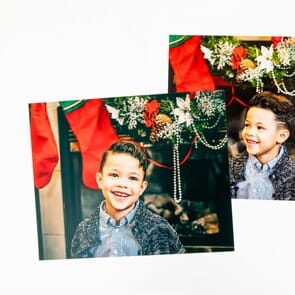 Nations Photo Lab
Our Pick
Kodak Professional Endura Premier photo paper; Lustre, metallic or glossy paper; Fine art linen texture can be added;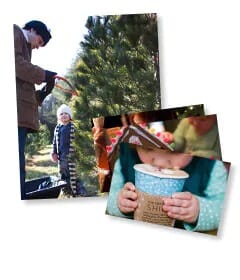 Shutterfly
Best Budget Prints
When you need 4×6 prints right away, Starting from $0.13 per print, Same day pickup possible (at Walgreens, CVS, Target);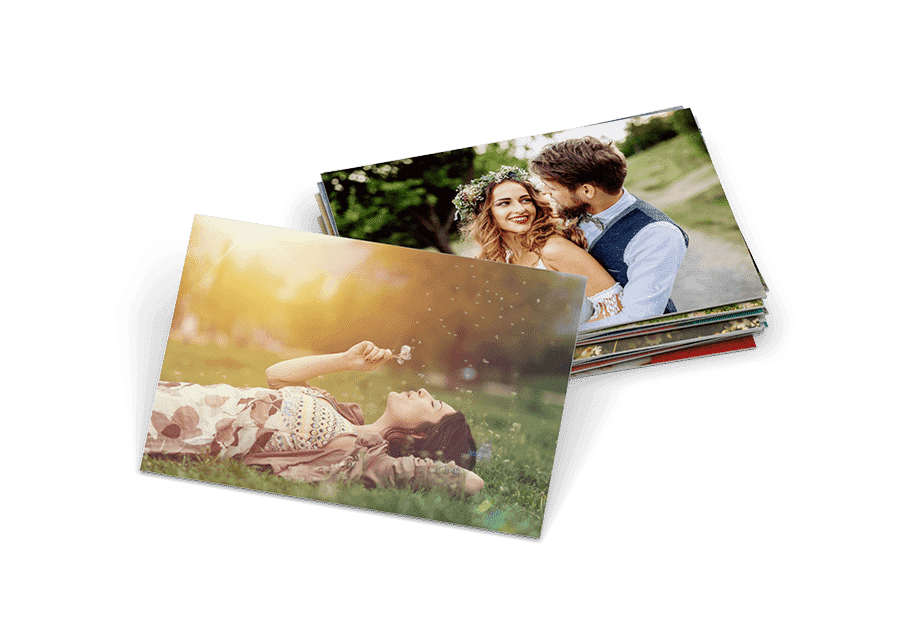 Saal Digital Photo Studio
Professional lab quality, Hahnenmühle FineArt paper, Colour reproduction at the highest level;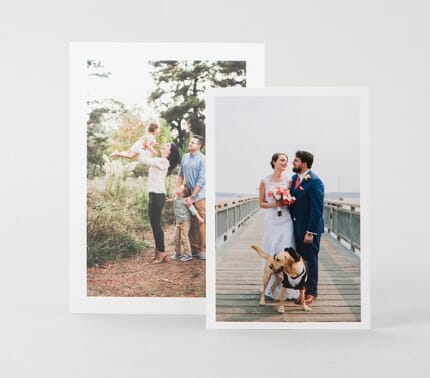 Pro DPI
High quality photo paper, Choose your finishing, Optional lustre coating;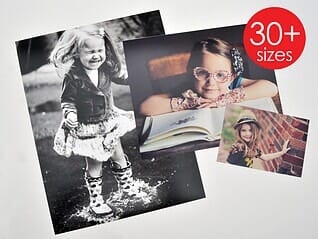 Mpix
Three professional grade photo papers, Top of the line printers, Skilled team of color technicians;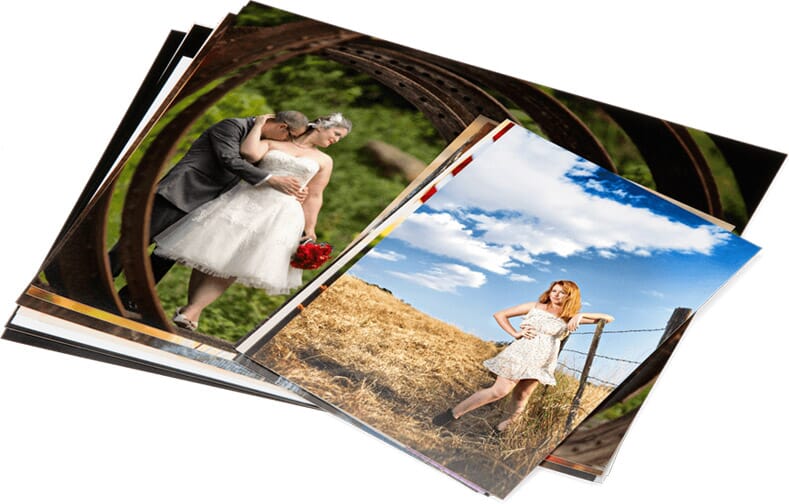 Bay Photo
Full range of photographic print sizes, Many photo finishing options, Offers color correction;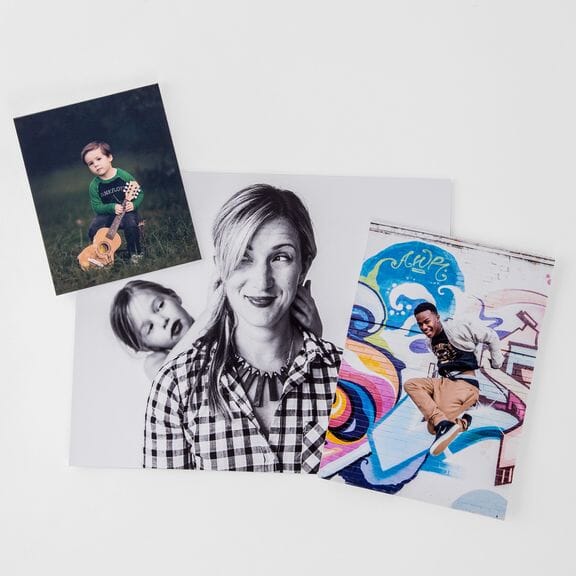 Miller's Lab
Many textures u0026 papers, Plenty surface modifications, Giclee prints for ultra-high resolution;
9 Best Professional Photo Printing Services in 2021
1. CanvasPop (Best for Framed Photo Prints)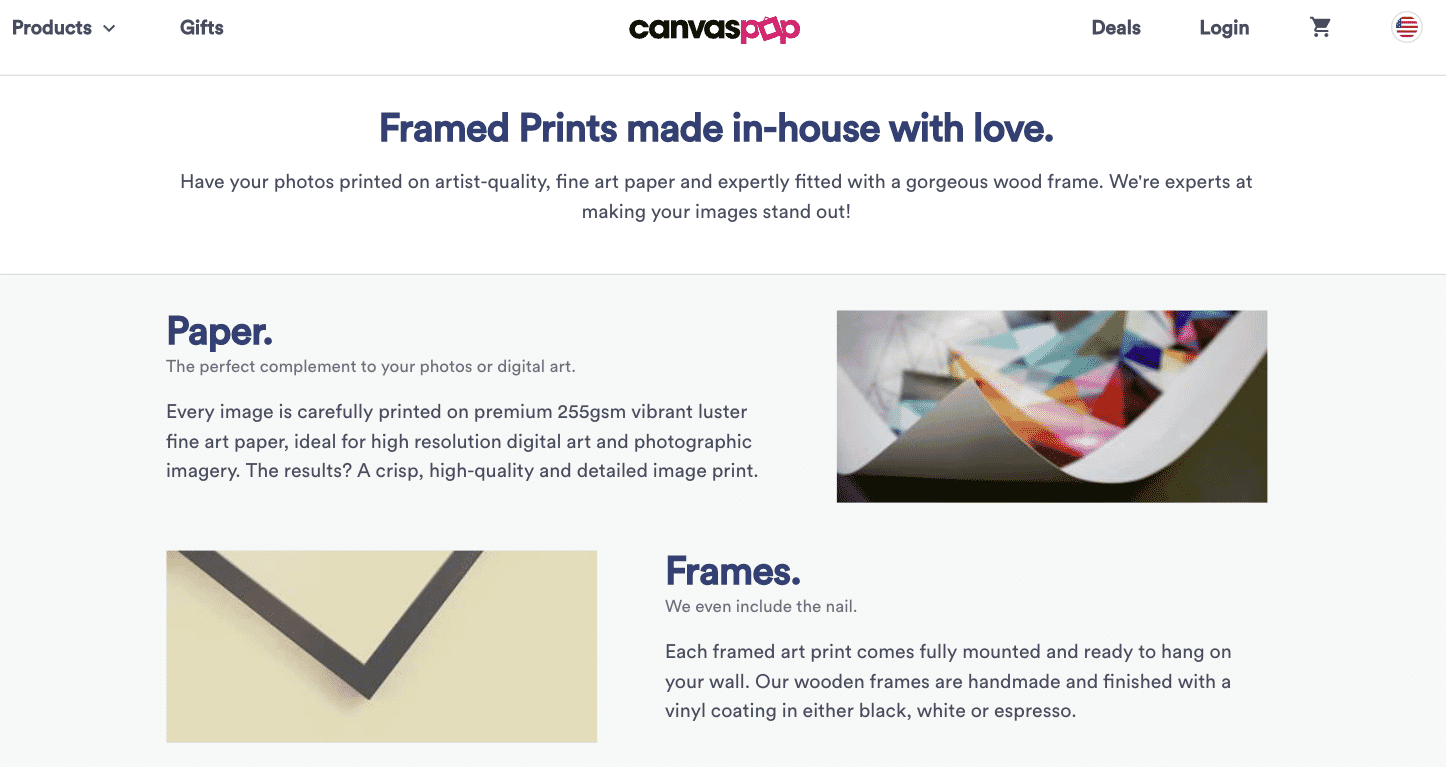 If you are looking for a professional printer that can frame your photo prints, then CanvasPop may be the best choice for you.
Even though they are more known for their high-quality canvas prints (in fact, CanvasPop is our pick amongst the best canvas printers), they also excel in printing your photos on premium 255gsm fine art paper and ship them to you in a fully mounted frame ready to hang on your wall.
Their frames are handmade and come in three different wood vinyl coatings: black, white, or espresso. The glass is a clear, low-glare plexiglass and you can decide if you want to add a white border or not. In terms of size, you can choose from many custom and standard picture frame sizes.
Related Post: CanvasPop Review
The framed photo prints by CanvasPop are not cheap, but that's for a reason: a designer will adjust and optimize your image (contrast & sharpness) so it looks perfect before it's sent for print (you can get a digital proof at additional cost). Finally, each framed art print that ships out of their North American facility is hand-inspect by a professional craftsman to ensure you get a perfectly framed photo.
There are several other sites online that may boast lower prices or quicker turnaround times, but these six best professional photo printing services provide reliable, beautiful prints at reasonable rates.
You can rest assured that your images will be printed exactly how you expected them when you order from these sites.
Order Framed Photo Prints on CanvasPop*
*Make sure to check out the CanvasPop coupons and deals section for special discounts or use our promo code "PhotoWorkout" for 45% off.
2. Xpozer (Best for Flexible Photo Prints)
New
The best way to enjoy your photos
Xpozer photo prints are an elegant solution to the challenges of hanging large photos. The vivid satin print material and forever frame are engineered to fit together.
Xpozer prints are currently revolutionizing the way we print photos for wall display.
The innovative Dutch company, which now sells across the US, has developed a lightweight, compact, and re-usable mounting system. The frame is combined with a high-quality vivid satin finish print medium (which is flexible and strong).
Xpozer photo prints are the best option for pro photographers. We have tried and tested Xpozer and can highly recommend them, especially if you are planning to do your own photo exhibitions.
Apart from being the perfect solution for pro photographers, Xpoxer is also ideal for enthusiasts and hobby photographers. Unless you don't mind, it's one of the best ways to display your photos in your home.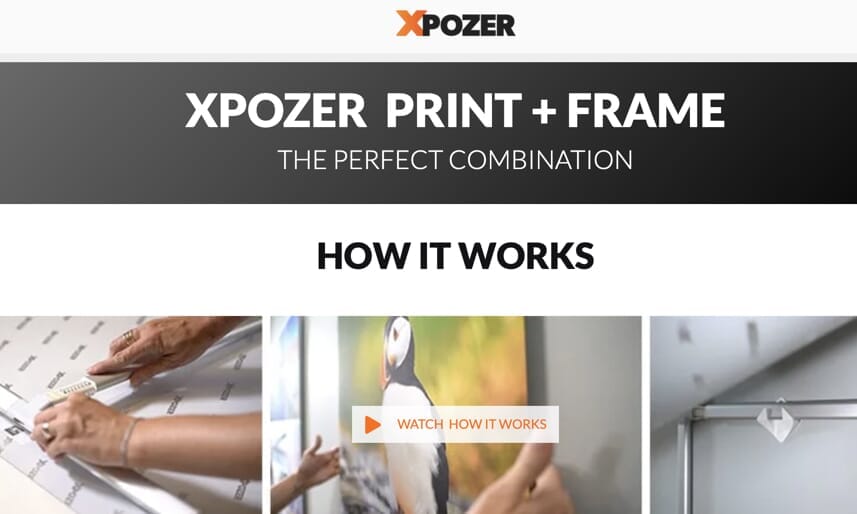 Having a re-usable frame also makes Xpozer a very economical proposition. E.g. if you print your photo on canvas or metal, you can't change it later on. With Xpozer you can just order a new print and replace it with your old one on your mounting system.
To see how Xpozer works, have a look at the video: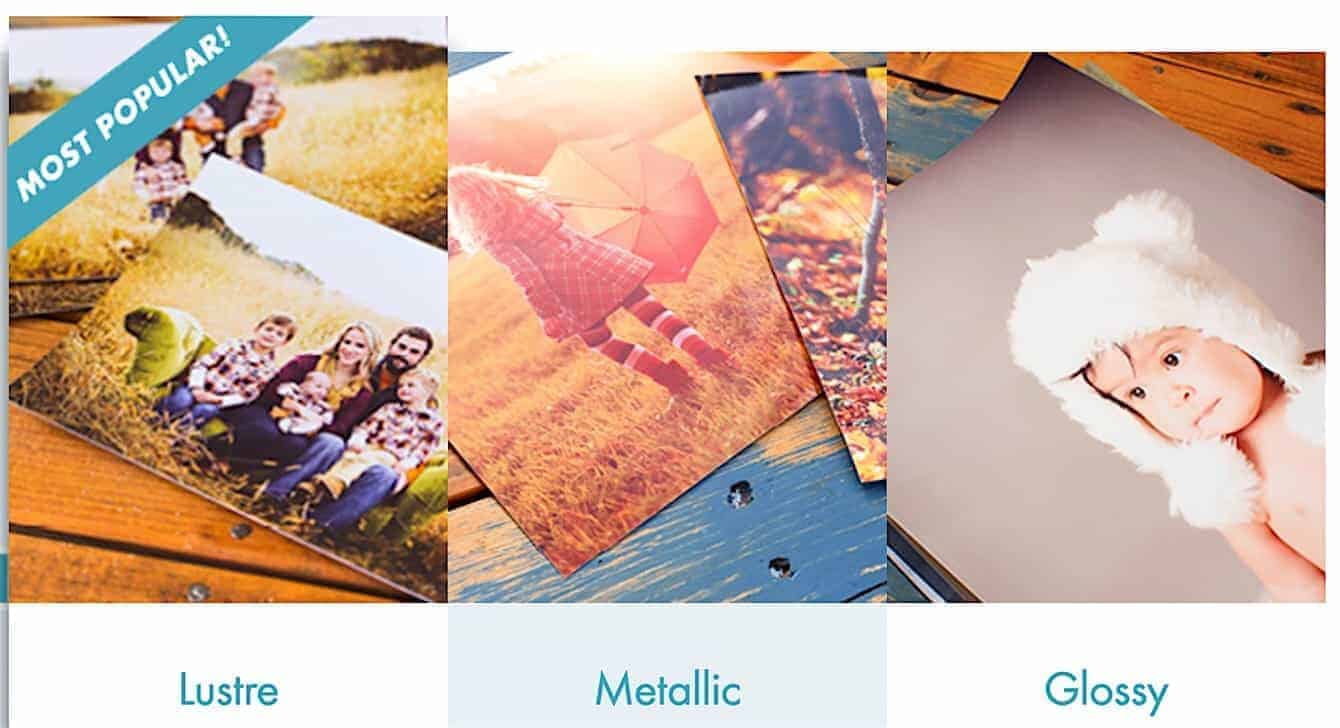 Canvas wraps, metal prints, gallery blocks – this site has it all.
You can order photo books, cards, themed albums, wall décor, and photo gifts from keychains to pillows.
Prices here are very reasonable and the site frequently offers discounts on particular products. New customers can get 25% off on their first order when using the coupon code NEW25.
NationsPhotoLab.com's print quality is also very high and shows a significant amount of detail at any size.
Customer support is reliable and friendly and ordering from the site is quick and easy.
Many reviewers recommend this photo printing website for photographers looking for excellent prints at a decent price, especially portraits, as their reputation for color rendering is fantastic.
4. Shutterfly (Best Budget Pick)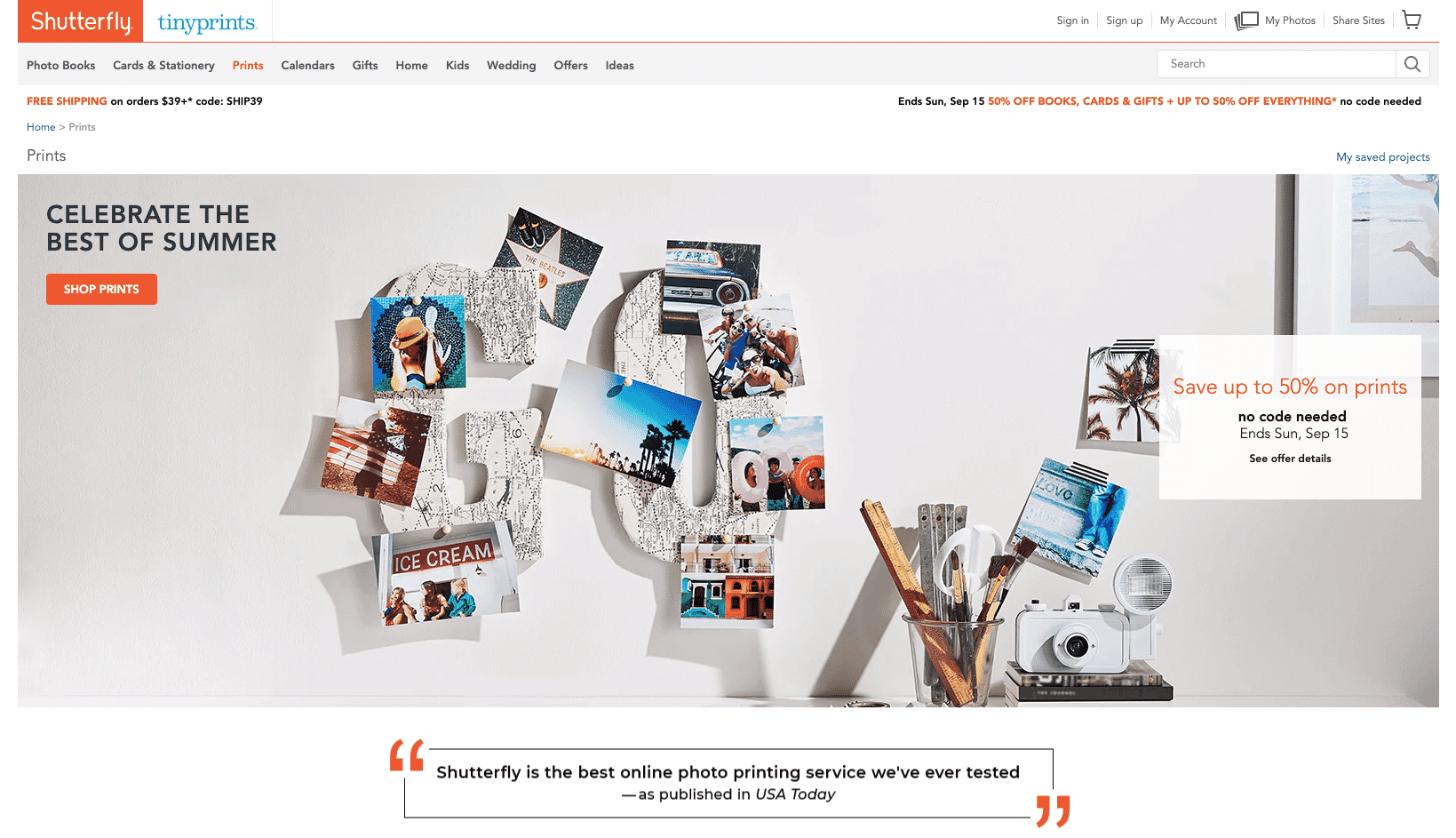 Shutterfly​ is one of the largest, most firmly-established on-demand photo print shops out there for good reason.
You don't have to be a tech-savvy genius to get a fantastic print – the site is specifically designed for users to easily place and execute orders. Just upload your favorite images and Shutterfly will guide you through the rest of the ordering process!
What's more, getting a large batch of images can come at a bargain. Prices start out low – 4×6" prints can cost as little as $0.09! And since the site sells at such a high volume, they're able to offer fantastic sales to tack off more from your purchase.
Related Post: Best Collage Printing Services (6 Top Picks Compared)
Shutterfly also has the advantage of having a huge selection of products to choose from. If you don't want to stick to run-of-the-mill paper prints, you can convert your photographs to anything from mousepads to dish towels.
One thing that sets Shutterfly above most of the competition is its convenience. If you need prints faster than a mail carrier can provide, this is the service for you. Local chain stores such as Target, CVS, and Walgreens work with Shutterfly to produce photos within hours, which can then be picked up at any time.
Initially, we were skeptical about how such a large operation could maintain quality standards. However, in our ​in-depth Shutterfly photo prints review​ the test prints came out just beautifully. The color was a tad off, but the tonality and sharpness were on point.
Sure, Shutterfly may not be perfect. But the quality you receive for the cost is hard to pass up.
See Photo Print Offers on Shutterfly
Update 26 February 2021: Saal seems to have discontinued normal photo prints.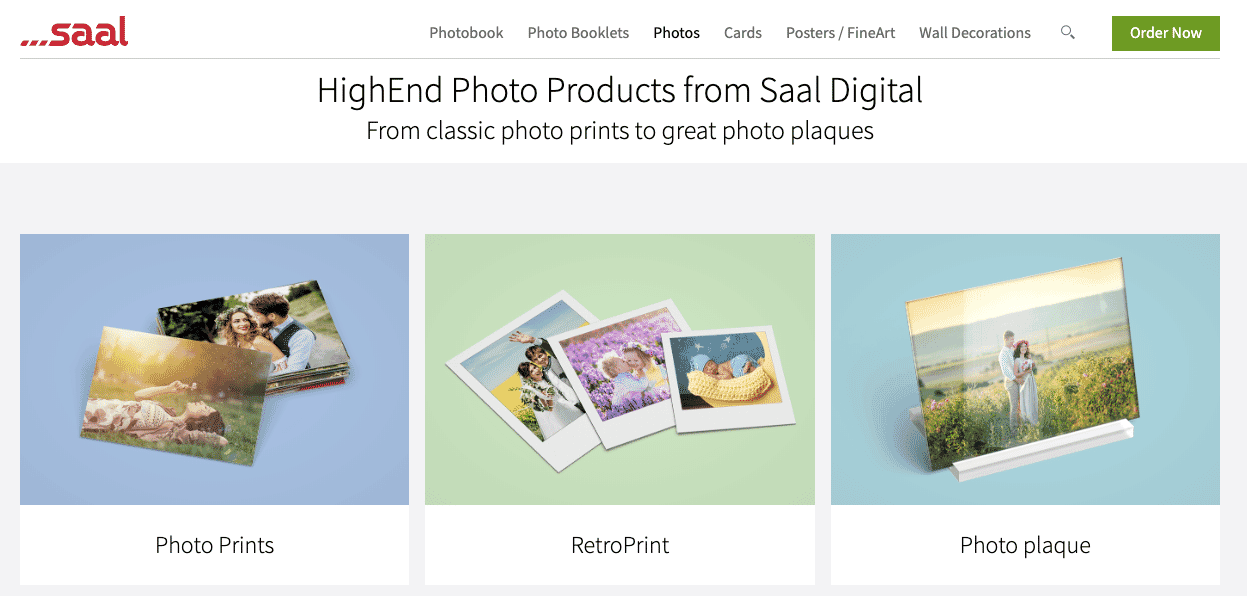 In short, ​Saal's print lab​ produces some absolutely ​stunning results. As a Hahnemühle certified studio, they offer an array of high-quality materials to choose from. But don't let their grand reputation scare you away. Their interface is easy to navigate for first-time users.
Related Post: Best Commercial Photo Printers
Any image that you'd like to print can easily be transferred from existing sources like Google, Dropbox, or Facebook. Larger undertakings can be saved and stored online so that customers can work at their own speed. From there, Saal can produce orders in as little as 1-2 business days and ship works abroad.
Serious photographers will love Saal's extra efforts to ensure the most accurate results possible. This includes custom ICC print profiles available for download to ensure accurate color proofing. Regardless of what type of paper you choose to print with, you can feel confident that its colors match those in your original file exactly.
Related Post: Best Photo Book Printers (Top 12 in 2021)
Although Saal is pricier than some of the bargain brands, the professional standards they employ make it well worth the extra fees. What's more, even at the higher end of the spectrum, prints are rather affordable. Even the most expensive materials at the largest possible prices still clock in at less than $10 apiece.
Paper prints aren't Saal's only specialty. The ​Saal photo book line​ also employs the utmost care and attention to detail. And, thanks to a free software download, you can design a piece that's completely customized from start to finish.
Use Code PHOTOWORKOUT for $20 OFF
*The Saal coupon code "PHOTOWORKOUT" only works with a minimum order value of $39.95.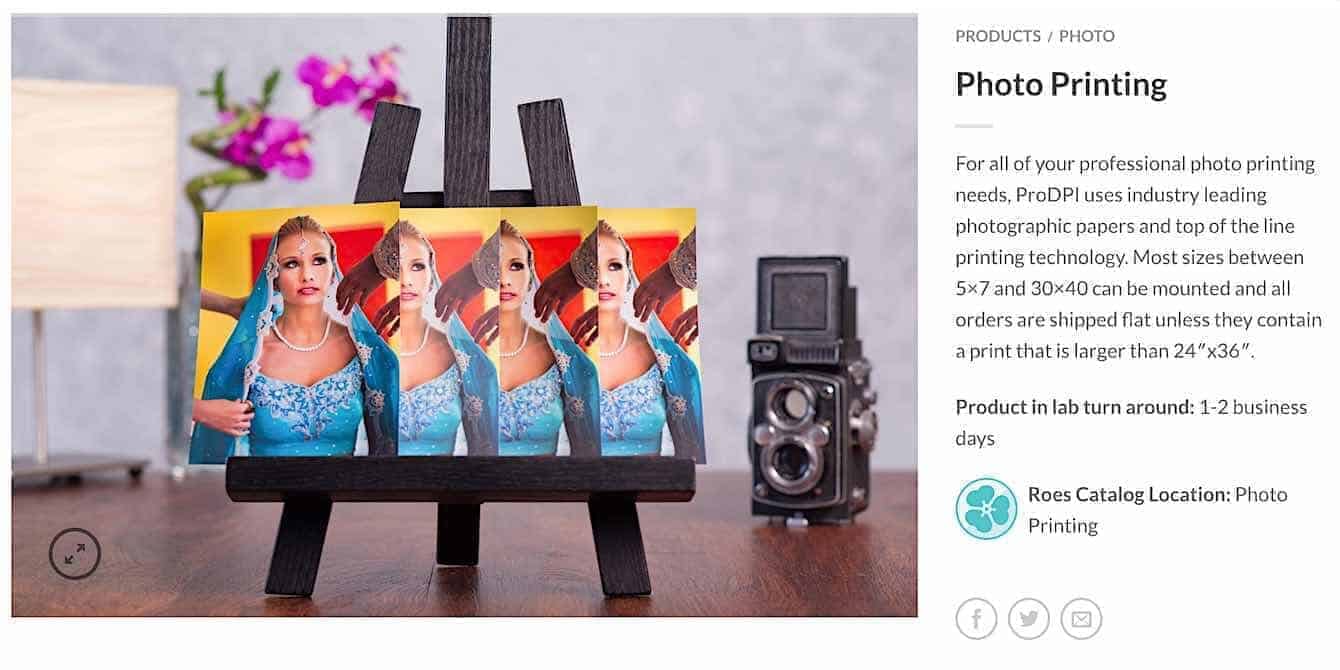 While the ProDPI site states that it's for "professional photographers only," amateur photographers are welcome to use the service.
The restriction serves to remind photographers that the site is not for clients, so you, as an end-user, should be printing your images via professional photographers who have an account with ProDPI.
ProDPI offers very reasonable rates both for printing and for shipping within the United States, as well as expedient shipping.
Image quality from this service has also been rated very highly, which means that as a professional photographer, you can feel confident ordering prints for clients or galleries.
The only real drawback to this site is their actual website, which is not terribly user-friendly and requires a bit of practice to navigate successfully.
Still, because of the beautiful prints and lower rates, it's worth the effort.


With a huge range of products, Mpix provides tons of options for photographers who are looking to market themselves or satisfy demanding clients.
Shipping is very quick and reliable, and customer service from Mpix is prompt and helpful.
Related Post: Best Photo Printers
This site is geared to the consumer, not the professional.
The main disadvantage here is the price, as Mpix's rates are considerably higher than many other print services.
The quality of the images is very good though, especially with their black and white prints. You'll be able to enjoy a full range of monochromatic shades while retaining detail in your highlights and shadows.
🙌 If you want to turn your photo into a painting, then read our PaintYourLife Review.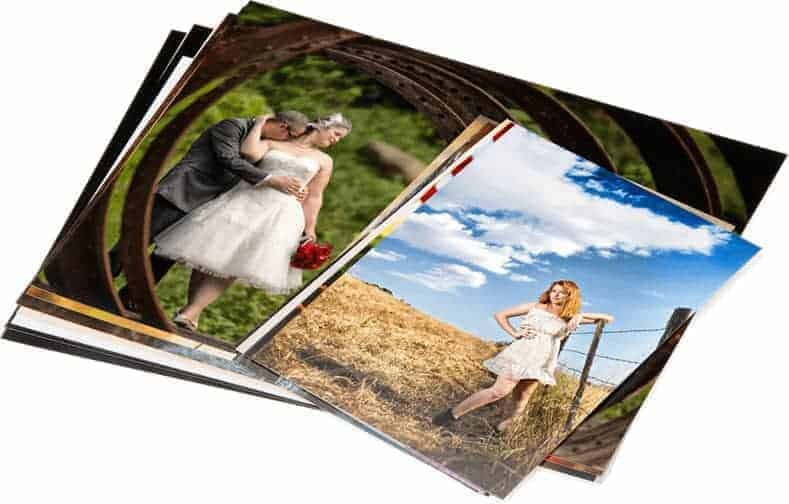 Providing a great balance between price and quality, Bay Photo is a reliable option for professional photo printing.
New customers will receive 25% off their first order, which is a great incentive for anyone looking to try them out. They also have plenty of regular sales and specials customers can take advantage of.
Related Post: How to Sell Your Photos Online
Bay Photo also provides prompt shipping and fantastic customer support, making this company worth the slightly higher rates you'll pay for your prints.
The packaging is also top notch and offers a significant advantage, as shipping can sometimes cause prints from other suppliers to bend or wrinkle.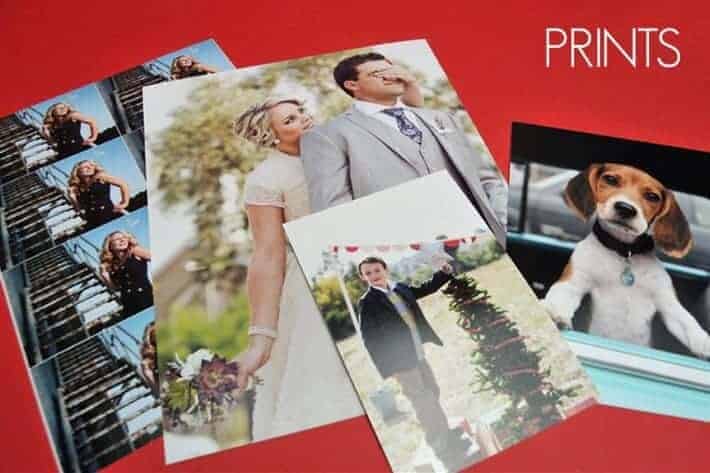 With beautiful packaging, quick shipping, and beautiful prints, Miller's online photo printing service is a great way to impress your clients.
Miller's is the professional, high-end version of Mpix, and does charge a bit more than some other print services. The site requires you to apply for an account before you can place your first order, but then you're all set.
There is a nice variety of products here, but it's not as overwhelming as many of the other options.
Related Post: Best Online Photo Portfolio Websites (Top 11)
These are more common & classic products which you would expect from a professional photo print service.
The site also has a unique "toolkit," which provides additional resources for photographers looking to expand their product offerings.
By entrusting your images to these professional photo print services, you can place your order and feel confident that you'll get the high-quality finished product that you're looking for.