Fashion is one of the most creative and artistic niches of photography. Over the past several decades, the world's best fashion photographers have paved the way and defined this industry with their own style and vision.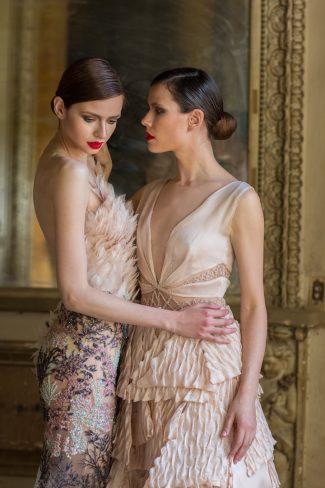 If you're an aspiring fashion photographer, it's important to learn from iconic fashion photographers.
Not only will their work inspire you, but it will also provide you with immense knowledge and insight into this creative field.
So, if you're looking to learn more about fashion photography, read on. We'll look at some of the best fashion photographers and what lessons they can teach us.
The Best Fashion Photographers
Richard Avedon
An American fashion and portrait photographer who started out as an advertising photographer in 1944. Avedon was quickly scoped out by individuals in the fashion industry.
Richard is a pioneer of the fashion niche, with works that are both timeless and recognizable.
In his New York Times obituary, it read that:
"His fashion and portrait photographs helped define America's image of style, beauty and culture for the last half-century."
Some of his most memorable work includes pieces and portraits of:
Ronald Fischer, Beekeeper
Gloria Vanderbilt
Bob Dylan
Bianca Jagger
Marilyn Monroe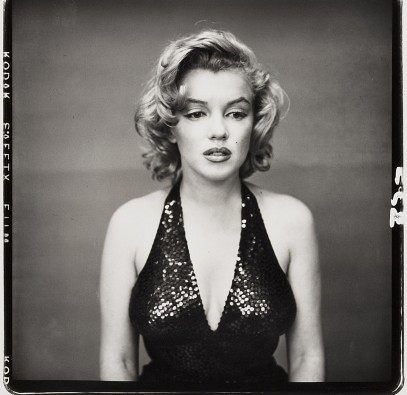 For some of his fashion-focused campaigns, he photographed:
Kate Moss and Aya Thorgren for Versace
Stephanie Seymour for Comme des Garcons
Suzy Parker for Dior
Audrey Hepburn for Maxim's Paris
So, what can we learn for the work of Richard Avedon?
Avedon's work is unmistakable. His visual eye and composition skills are exhibited when he captures his subject in front of the lens. Avedon's images are full of emotion, personality and movement. All in all, when you look at Avedon's work – it makes you feel connected and compelled by what he has created.
Avedon once said, "My portraits are more about me than they are about the people I photograph."
This perfectly describes what we can learn from him as a fashion photographer.
Rather than just focusing on what your subject brings to the image, think about how you can showcase your identity in your work. Use your subject as a blank canvas and capture an image that is a reflection of who you are.
Related Post: Best Cameras for Fashion Photography
The best images have deeper meanings and purpose. So you should use Avedon's internalization as inspiration and apply your own thoughts, emotions and experiences within your fashion photography.
Helmut Newton
Born in 1920 in Berlin, Germany, Newton was an Australian-German photographer.
As a fashion photographer, Newton went on pushing societal boundaries, opting for more erotic imagery and capturing nudity. Despite this, Helmut Newton's work was frequently published in publications like Vogue, among others.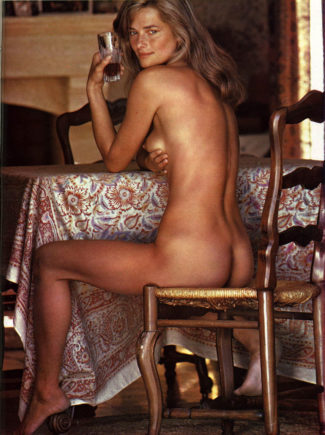 Some of his iconic fashion images include:
Le Smoking for Yves Saint Laurent
Janice Wakely for Australian Wool Board
How To Make Fur Fly for British Vogue
Elsa Peretti in Bunny Costume for French Vogue
David Lynch and Isabella Rossellini
Saddle I, Hermes
What can the work of Helmut Newton teach us?
Newton's work defied conventionality. He never played it safe. Instead, he created images that tested limits and provoked the world.
By incorporating nudity, sexuality and femininity, Newton showcased women in a liberating light and redefined the standard of models. His black and white images are complex and beautiful – just like his subjects.
Related Post: Boudoir Photography (History, Photographers, and Tips)
From him, we can learn that with fashion photography, it's okay to take risks. By that, we mean that it's okay to go beyond set boundaries. You should always have your own style.
He also teaches us that edge and mood can change the entire concept of an image. By daring us to look past the simplicity of our subjects, we can find a picture worth creating. A snapshot with an emotion worth crafting through our visual viewpoint.
Annie Leibovitz
Someone active in our current era, Leibovitz is an American portrait photographer. She is known for her portraits of celebrities and works with several high fashion magazines including Vanity Fair.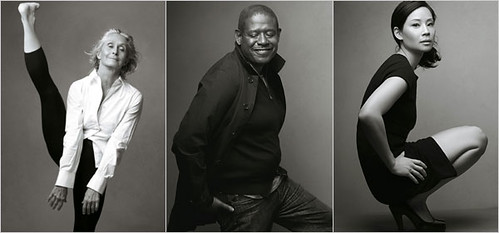 Her notable fashion images include subjects such as:
Kate Moss for American Vogue
Sophia Loren
Alice in Wonderland, Donatella Versace
Demi Moore
Jennifer Lawrence for Vogue
Kirsten Dunst for Vogue
What can Annie Leibovitz teach us?
Everyone wants to be able to shoot and capture images like Annie Leibovitz. So much so, that young photographers have attempted to emulate her style for many years. Yet, despite this push for similarity – the most important thing we can take away from Annie's work is the pursuit of originality.
It can be hard to determine your own aesthetic and style. Especially in today's world of saturated media. But, Leibovitz's work teaches us that it's possible to find your own voice and identity through your subjects. And that, no matter what, your own representation will surpass any form of imitation.
Leibovitz's work is her own. This is something that we, too, should work towards. An individual identity. For this, we need to identify and utilize our unique style and perspective in every single image.
Tim Walker
Tim Walker is a photographer who pushes the definitions of fashion photography, opting for more surreal images. He regularly shoots for magazines such as Vogue, W and Love.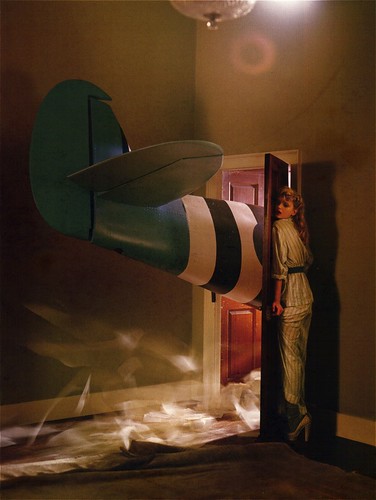 Some of his most memorable images include subjects such as:
Rhea Durham
Elizabeth Moses
Codie Young
Karen Elson
Edie Campbell
Walker's images are marked with a heightened sense of imagination and whimsicalness. In other words, his works represent an alternative viewpoint on the world. One that gives us a feeling of nostalgia and curiosity.
What can we learn from Walker?
The out of the ordinary nature of Walker's images provides us with a key teaching. We can't be afraid to produce bigger, stranger and more complex images.
His work represents creativity at its finest. And this is something that should inspire us to go out and craft photographs that defy the limits.
His work shows us that vision is rewarded in the photography world.
Walkers style teaches us to break the mold. So, be the artist you want to be. Go and develop a truly unique perspective and you will be applauded for your ingenuity.
Steven Meisel
Born in 1954, Meisel is an American fashion photographer. Known for his images for both US and Italian Vogue as well as photographs of Madonna in her book, Sex.
His notable works include:
Venus in Furs
State of Emergency
The Discipline of Fashion
Face the Future
During his career, he has worked with names such as Naomi Campbell and Laura Mercier. His numerous covers for Vogue and W magazine have earned him a spot of one of the most famous fashion photographers, today.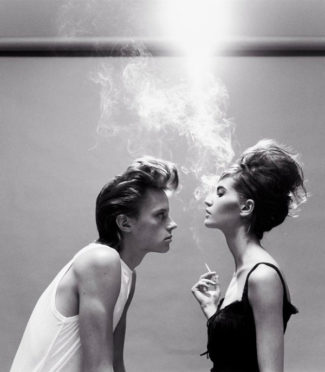 What can we learn from Steven Meisel?
In his fashion images, Meisel is not only creative but conversational. He aims to capture images that speak to a higher meaning.
From this, we learn that we can use fashion photography as an outlet for expression. We can draw attention to larger ideas and causes. And, in effect, utilize our images as a catalyst for awareness.
He pushes us to understand that fashion photography is more than just beauty and glamour. But, is about the way we understand and experience our society and culture.
Patrick Demarchelier
Demarchelier is a French fashion photographer who captures more clean-cut images of his fashion subjects, both in the studio and out on the streets.
Patrick's works are published in the following:
Vogue China
Vogue US
British Vogue
Glamour
Vogue Russia
Vogue Italy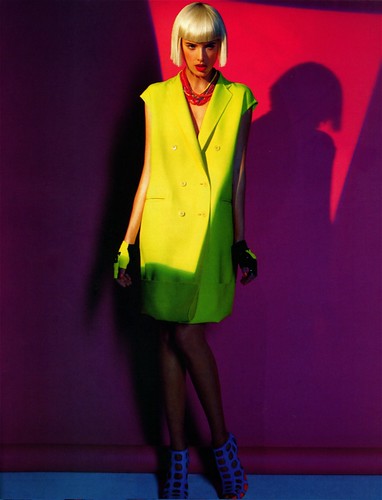 His style is very clean and crisp, with an attention to composition and framing. He truly understands how to capture his subjects creatively.
What can we learn from Demarchelier?
It's apparent that Demarchelier's style is versatile. He understands how to capture his subject in the studio as well as on location and within society.
His photographs are a representation of fierce females with beauty and grace. By mixing portraits and full-body compositions, his spreads are a representation of the editorial design.
From his work, we can learn how to capture and create the best possible fashion spread. This involves taking notes of his perspective, editing and framing. Through this, we can understand the style of today's magazines.
His work is the perfect mix of both mood and style – making him a fashion photographer worthy of recognition and praise.
Best Fashion Photographers: Closing Thoughts
As you can see, these photographers have defined the fashion world with their unique vision and creativity. From published editorials to advertising campaigns, their work is admired around the world.
By analyzing and better understanding their work, we too can learn a few key tips on how to elevate our images and become creative, successful fashion photographers.