HDR imaging is a useful technique that you can use to capture high-contrast scenes. But there are a lot of HDR programs out there, and it can be tricky to decide which one to use.
That's why, in this article, I share the best HDR software you can buy! I include a handful of options, including comprehensive programs such as Adobe Lightroom Classic, as well as specialist software such as HDR Merge and Photomatix.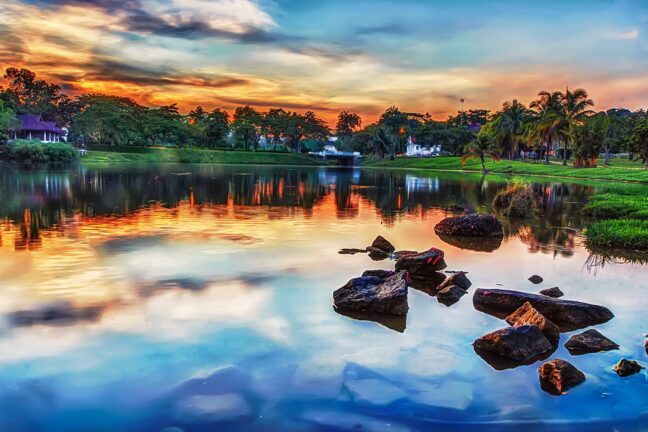 Best HDR Editing Software:
When you buy through links on our site, we may earn a commission at no cost to you. We evaluate products independently. Commissions do not affect our evaluations.
Best HDR Software (for Mac and Windows)
1. HDR Merge (Previously Aurora HDR)
Our Pick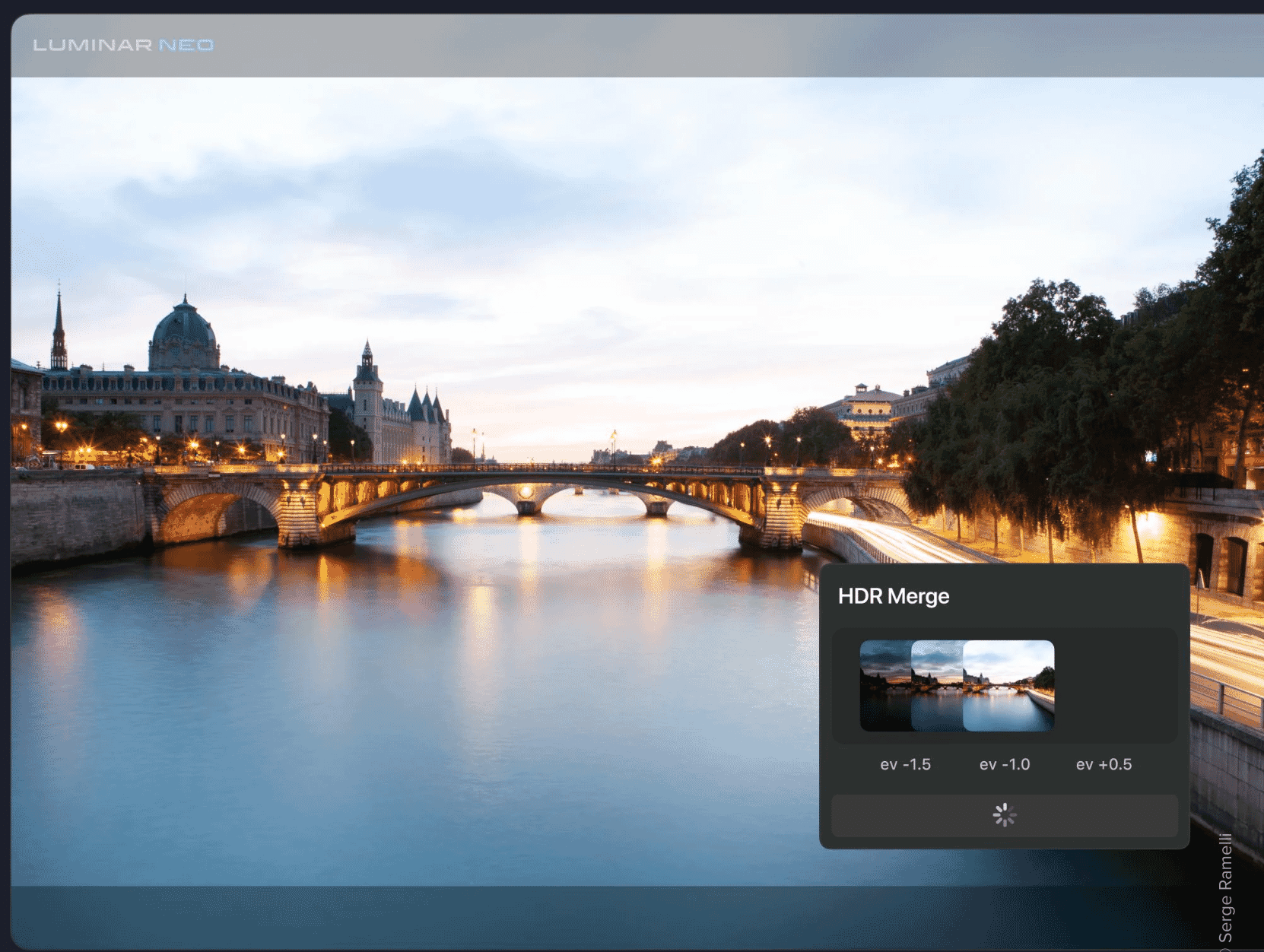 New release and currently the best HDR software
Skylum HDR Merge is an easy to use HDR program and together with Luminar NEO you get a photo editing powerhouse.
Save $10 with Coupon Code PHOTOWORKOUT-NEO
Pros
Can edit and manage full RAW image files
Intuitive and user-friendly interface
Great final HDR quality and processing
Has a range of HDR presets to choose from
Cons
You need to buy Skylum Neo to use HDR Merge
HDR Merge is a great HDR program. In fact, some photographers – such as the well-known Serge Ramelli – claim that it's the best HDR software on the planet.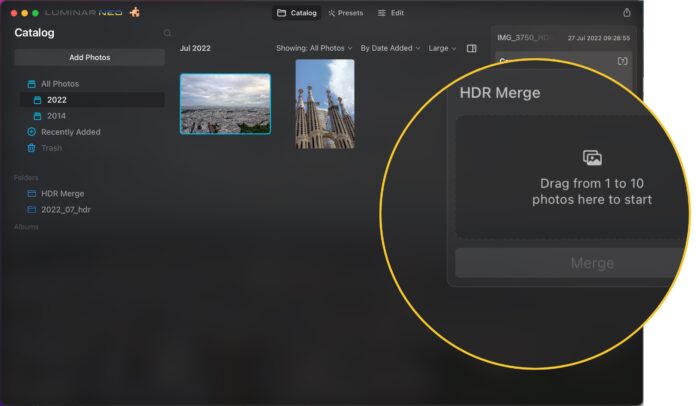 There are a number of options available, like "ghost reduction", which lets you merge moving subjects, e.g. walking people.
In case there are no moving subjects, but your photos are not all 100% aligned (due to handheld shots), the function "auto-align" will do the magic.
You can merge up to 10 photos of different exposure. If you just have one photo, you can adjust the dynamic range from a single exposure. Of course, the result will not be as good as when merging multiple over/underexposed images.
HDR Merge features an excellent interface. It's sleek, responsive, intuitive, and perfect for beginners.
Once you are done merging your photos, Luminar NEO gives you plenty of further editing options like sky replacement, crop AI, Portrait Bokeh AI, and one-click presets.
2. Photomatix Pro
Also Great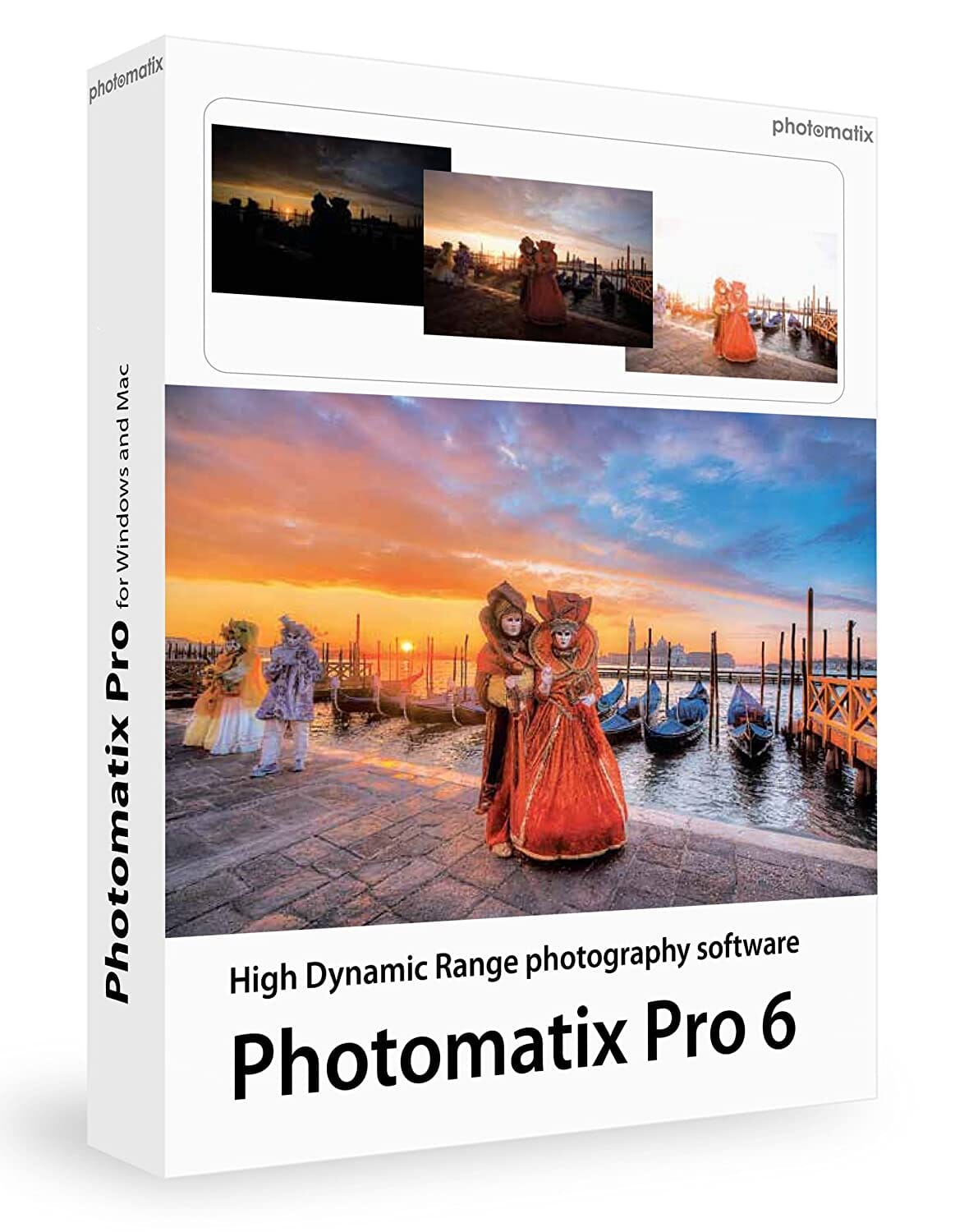 Great for detailed HDR processing
Create HDR photos and adjust them in the style you want using one-click presets and a large range of settings.
Save 15% with Coupon Code PHOTOWORKOUT
Pros
Tone Balancer to create realistic HDR composites
Brush tools for specific adjustments
Relatively simple interface
Automatic image-alignment tools
Cons
Details Enhancer tool can sometimes create over-the-top results
Some features require a little extra photography knowledge
Photomatix Pro is probably the oldest dedicated HDR software you can buy, but don't let its age fool you; it's a frequently updated option that's designed specifically for high-dynamic range blending.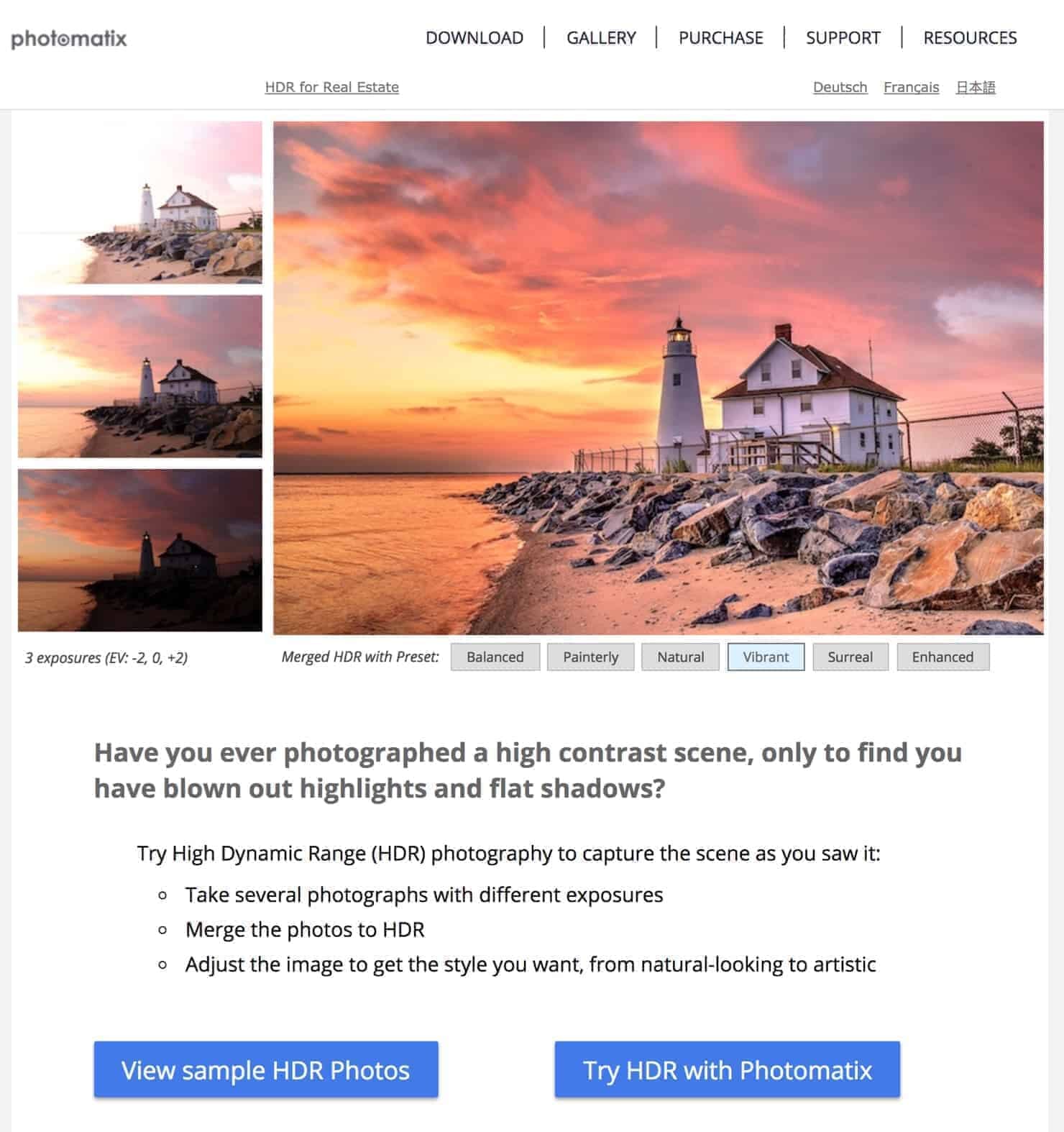 It produces very nice results overall, and it's easy to use, too – though its Details Enhancer tool can sometimes create weird, over-the-top results.
Fortunately, you can use the Tone Balancer to create HDR images that are realistic and look good. And you can always adjust the sliders to produce an even more tasteful result.
Related Post: Photomatix Pro 6 Review (Detailed Analysis)
While some HDR software requires that you shoot from a tripod to keep the framing uniform across all images, Photomatix does not have any such requirements, which means that you can use it to create handheld HDR shots!
How Photomatix Compares to HDR Merge
We tested both Photomatix and HDR Merge on a MacBook Pro (M1, 2020). Here is the result (by clicking on the gallery you can see the three source images, the Skylum HDR Merge result, and the Photomatix result, zoom in to see the details):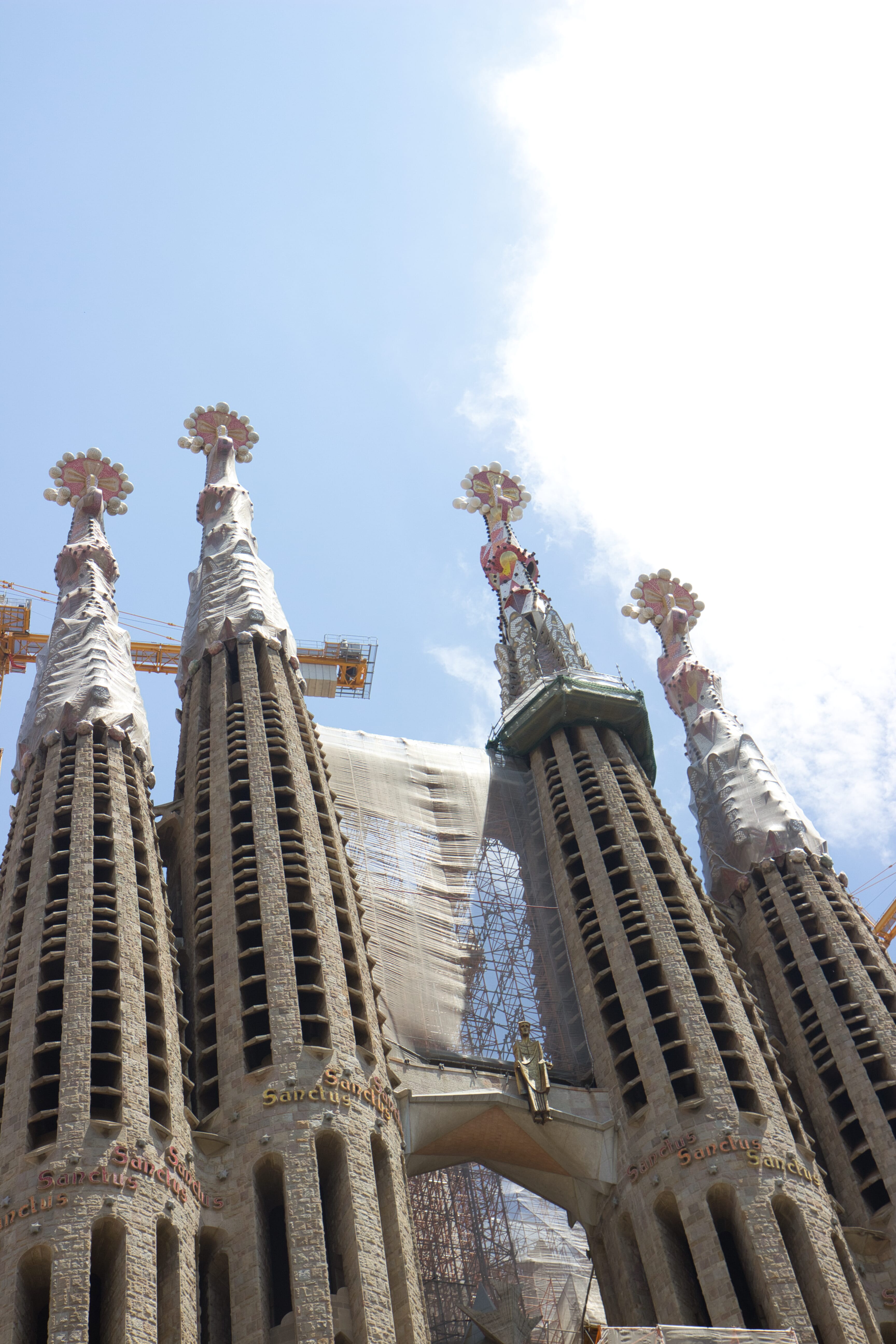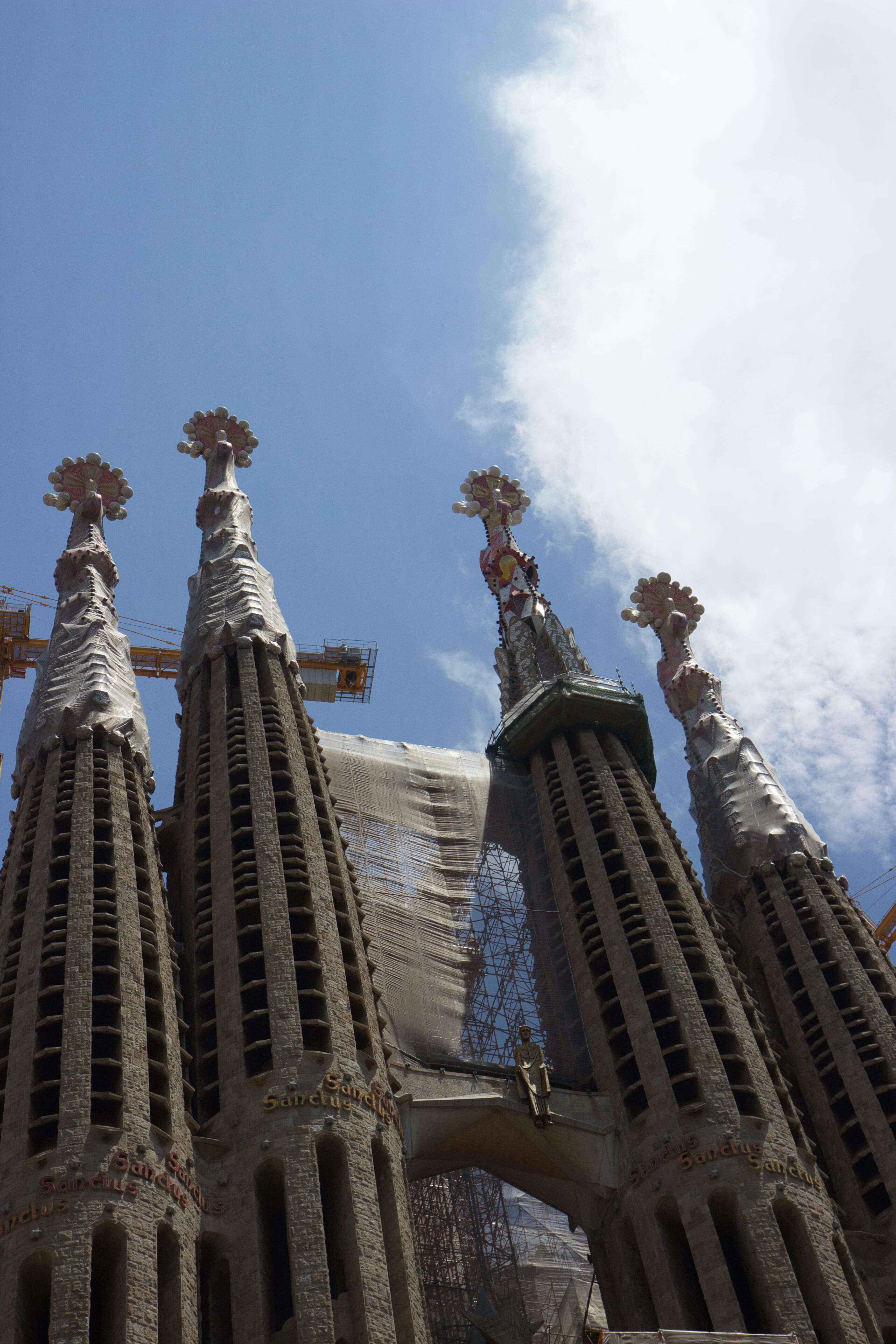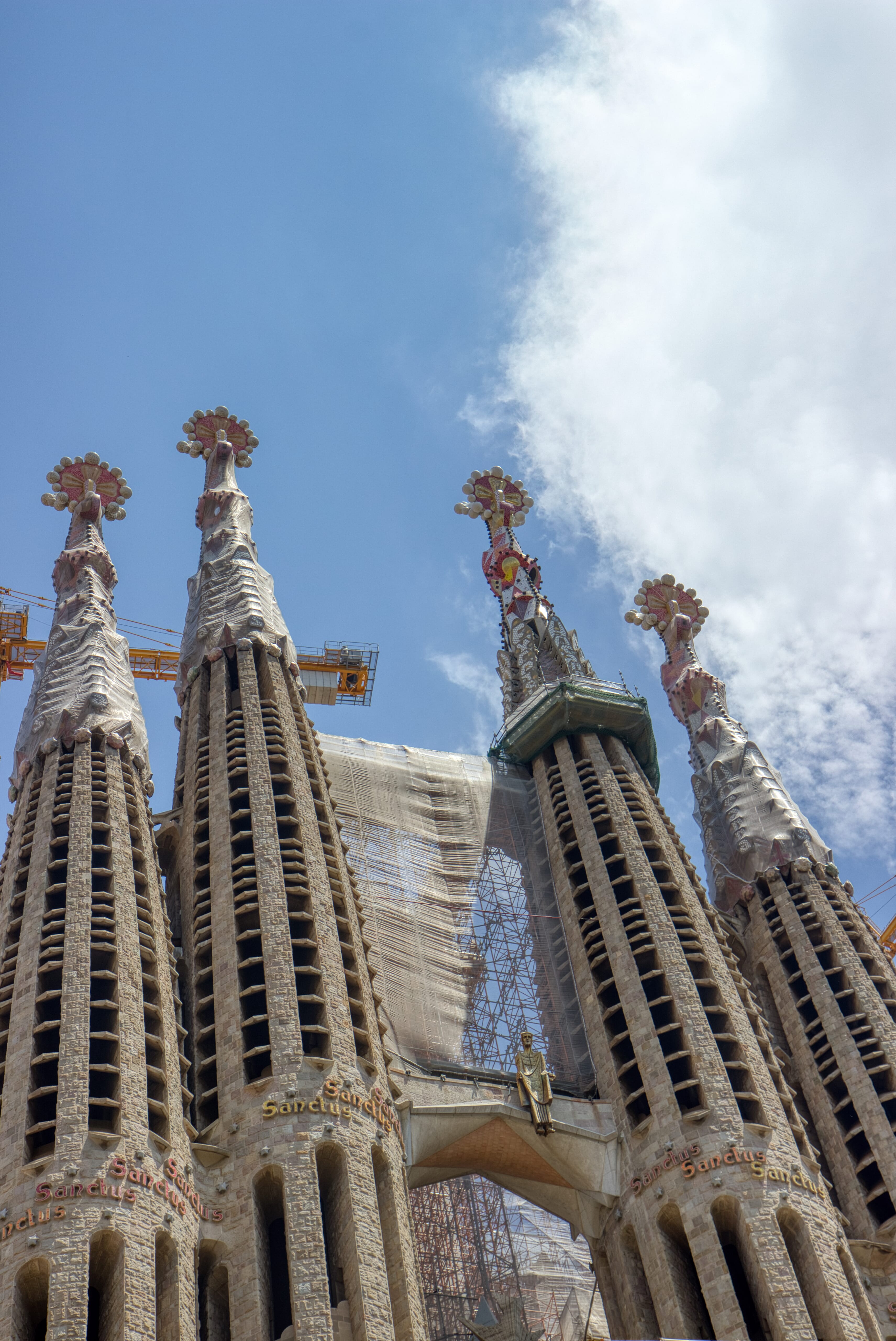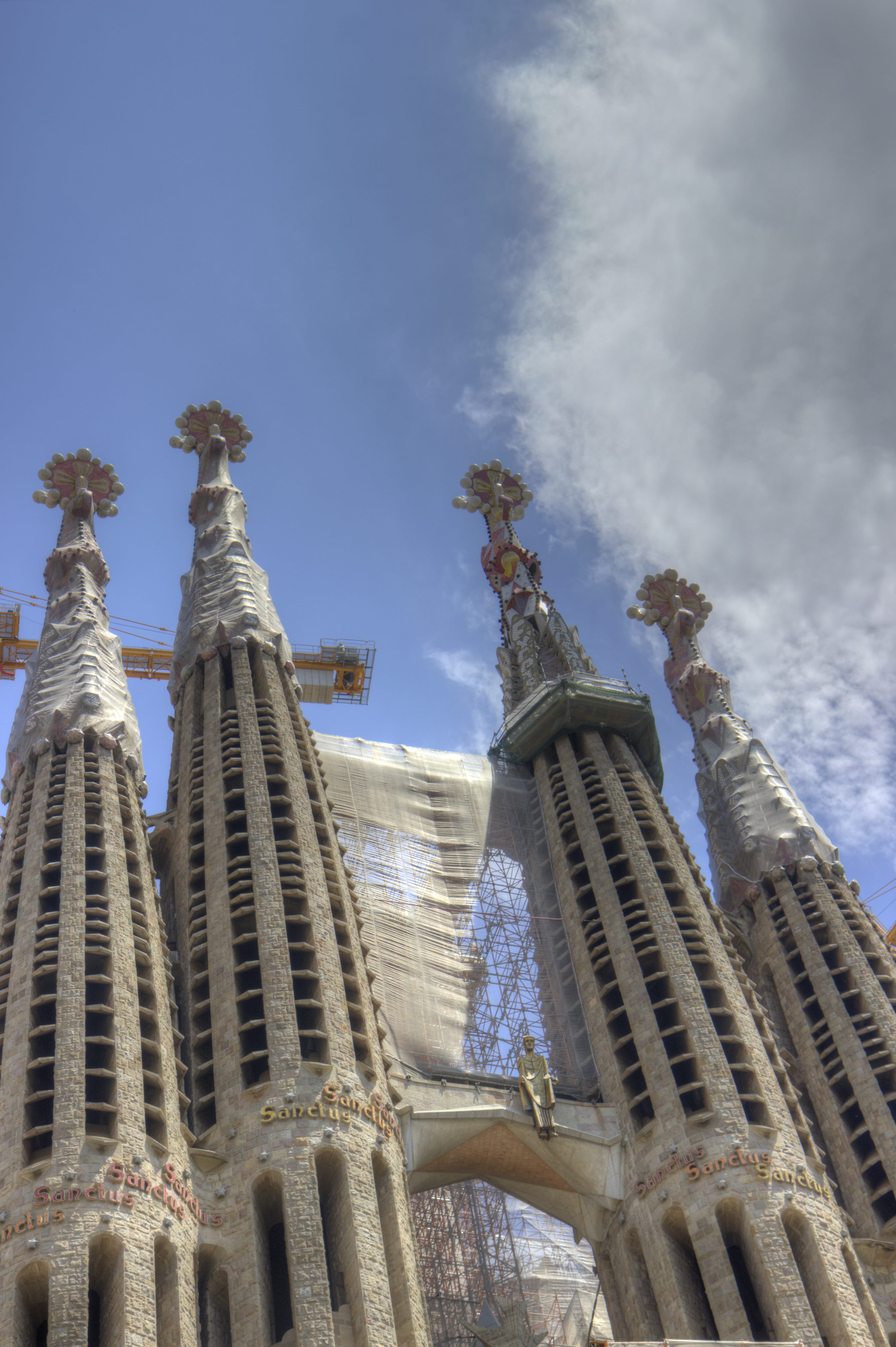 3. Nik HDR Efex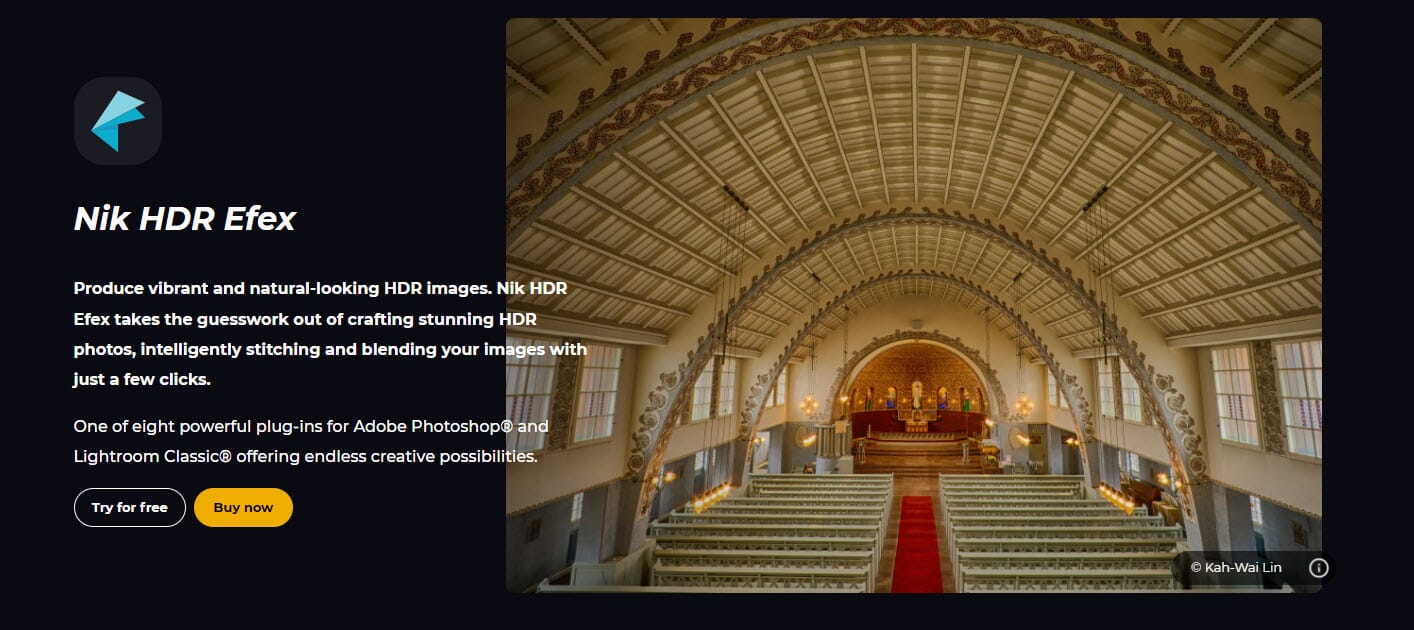 Great for creative HDR editing
HDR Efex has a great range of artistic HDR presets for creative work. You can produce stunning artistic effects with just a few simple clicks.
Pros
Benefits from a quick and simple HDR merging process
Has a good range of realistic and artistic HDR presets
Relatively low system requirements
Incredibly simple and easy-to-use interface
Cons
Lacking comprehensive post-processing tools
Nik has always produced fantastic filters and presets for Photoshop, and now they have a great program for high dynamic range merging: HDR Efex.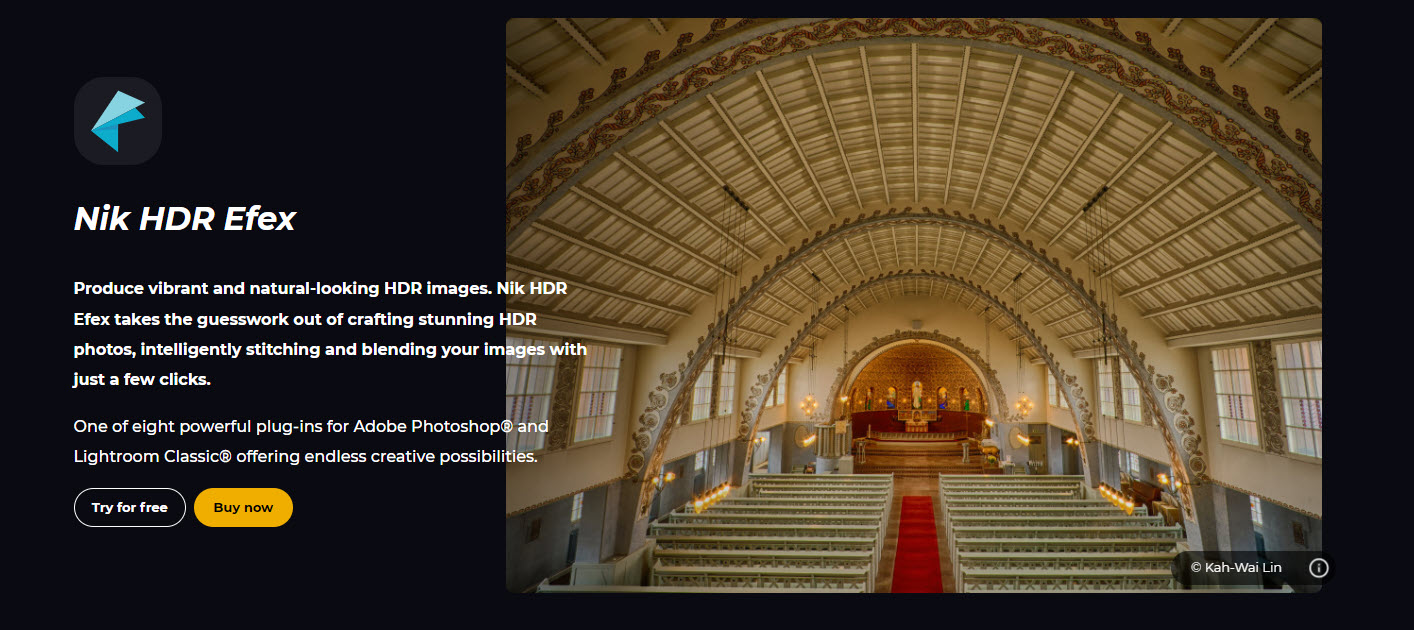 The software is built to function as a plugin within your choice of photo editing application; in other words, HDR Efex is not a standalone program. Therefore, compared to software like Photomatix Pro, you'll have a completely different workflow. Some users may like the convenience of not having to move back and forth between two software, while others may prefer a full-fledged program – it all depends on how you like to edit.
As part of DXO's Nik Collection, HDR Efex includes plenty of top-notch presets, which are grouped into useful categories, including Landscape, Architecture, and Artistic. That way, you can edit quickly and efficiently.
Finally, HDR Efex lets you make localized adjustments to contrast, exposure, saturation, and the like, so you can make your photos look great as soon as they've been merged.
4. Adobe Lightroom Classic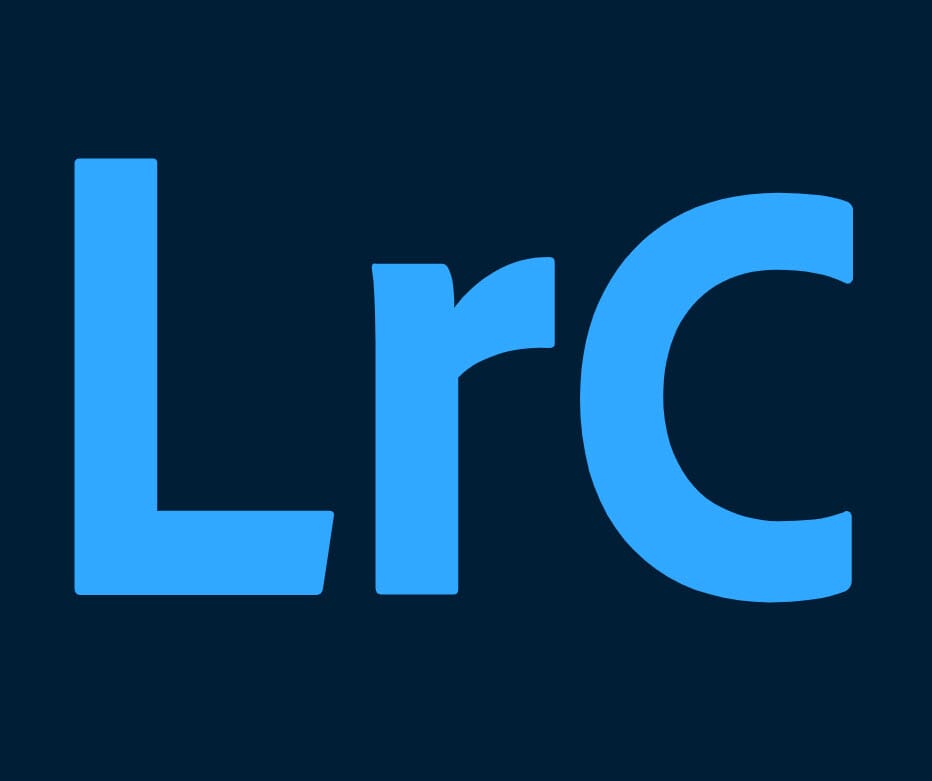 Great for comprehensive post-processing and file management
Lightroom Classic offers basic HDR processing, and it also includes a complete editing and file-management suite.
Pros
Comprehensive post-processing tools
Benefits from excellent file-management tools
Simple and quick merging process
Has auto-alignment and deghosting features
Cons
Not as in-depth as dedicated HDR software
Adobe Lightroom Classic is a full-fledged editing platform that you can use to manage and adjust your images. It comes with a built-in HDR Photo Merge feature, which allows you to merge two or more images to create an HDR image.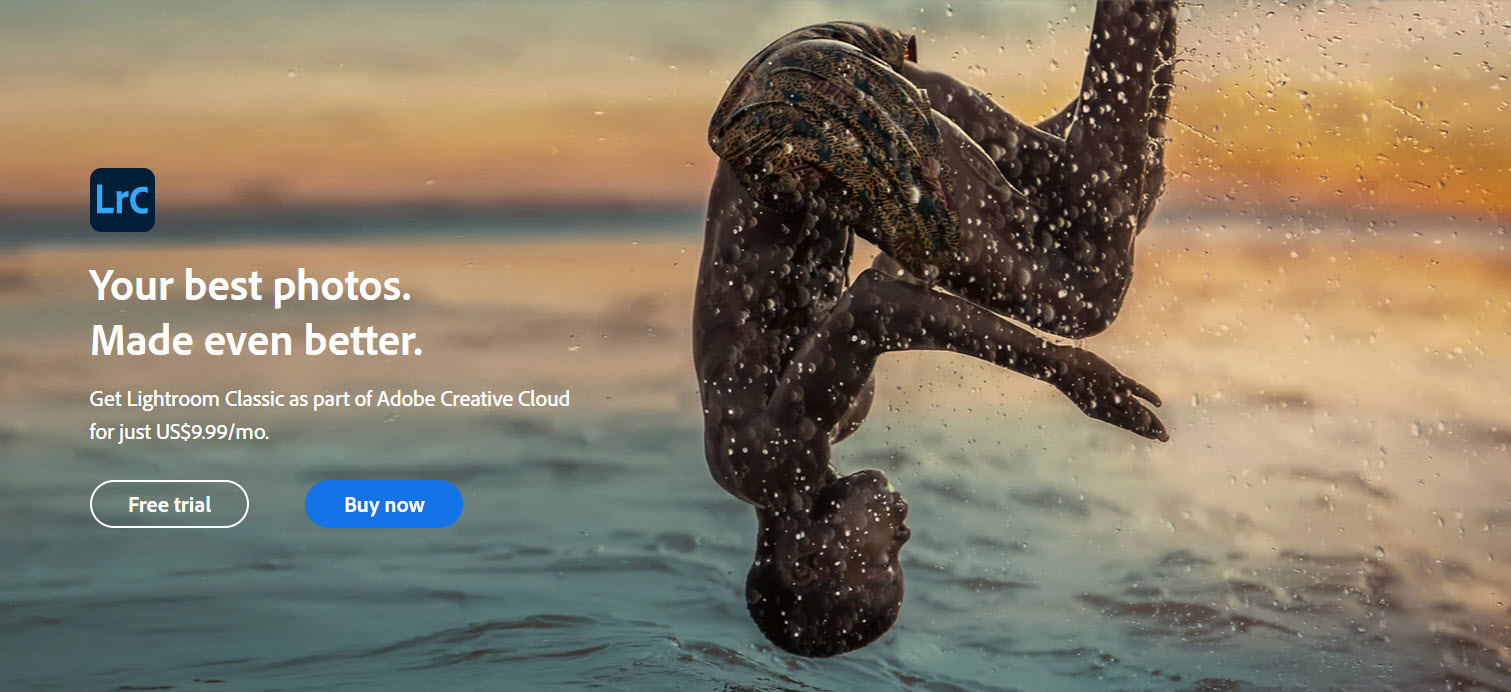 There are also a few blending options available. One is Auto Align and the other is Auto Tone. The former is useful for the purpose of aligning images, which is required when images are shot hand-held. The latter ensures the merge looks good.
Lightroom's HDR Photo Merge also has a deghosting mechanism in place. This has four settings – None, Low, Medium, and High – and it will eliminate problems caused by moving subjects in your photos.
5. EasyHDR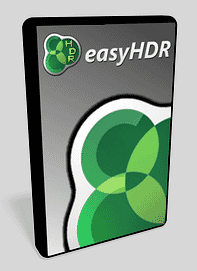 Great for quick and streamlined HDR processing
EasyHDR creates fantastic-quality HDR images via a streamlined process.
Pros
Simple, easy-to-use interface
Streamlined HDR process
Fantastic-quality HDR images
Cons
Limited post-processing tools
EasyHDR is an interesting program. In fact, if it had detailed post-processing tools, it could be the best HDR software available.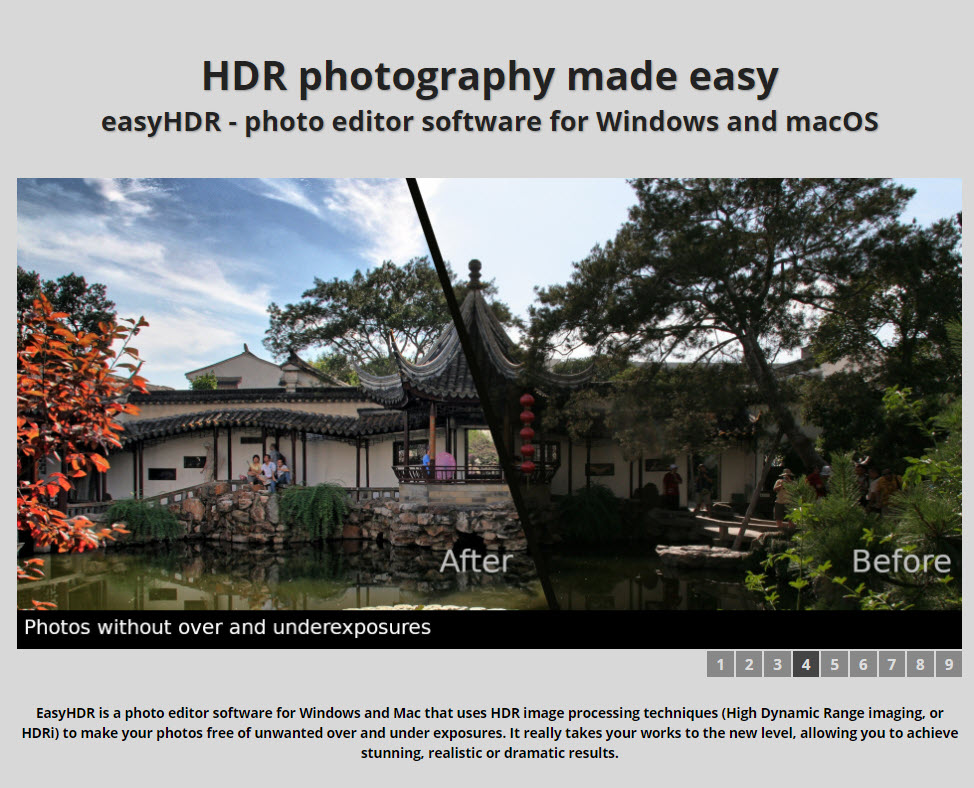 It's a simple option that allows you to quickly create high-quality HDR images. And it doesn't require a top-notch photo editing PC to run – if you have a basic computer with 4 GB of RAM, you can use it with ease.
Related Post: EasyHDR – Complete Review
I also like the different presets the program has to offer, and despite the lack of high-end editing tools, I feel it is a well-rounded product.
6. ON1 HDR

Powerful AI HDR processing
ON1 HDR offers in-depth post-processing tools, AI enhancements, and a fast rendering process for professional HDR images.
Pros
Great control with local adjustments
Intelligent AI post-processing tools
Fast HDR rendering process
Cons
The software does require a powerful computer to run effectively
ON1 HDR is a standalone product that offers dedicated HDR software, but if you have experience using ON1 Photo RAW, you will recognize the familiar layout, toolbars, and workflow.
If you have no experience using ON1 software, you should still find ON1 HDR easy to use. It has a simple loading screen with options for single-image HDR processing or batch processing. The batch-processing feature is highly useful if you have multiple files that you want to render with similar parameters.

The HDR rendering process is powerful and gives the user great control. Provided you have a decent-spec computer, your files will process quickly. As it renders, you'll have access to a set of controls for live editing, such as deghosting. I also like that you can individually edit each layer of the HDR composite once it has been processed, which gives you a far greater level of control and depth for your images!
And there's a local adjustment tool, too, so you can select single portions of your HDR photo to edit (as opposed to the entire file). It's a perfect tool for fine detail work!
7. HDR Projects 8 Pro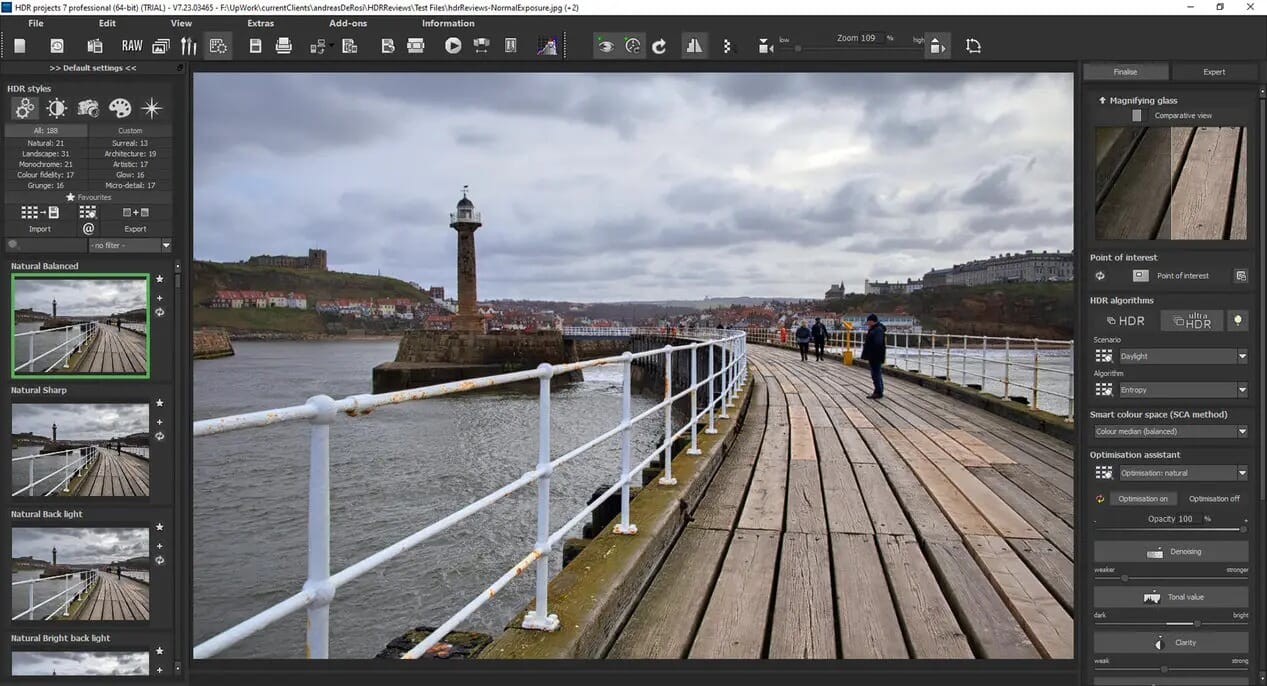 A simple product with lots of potential
HDR Projects 8 Pro is a basic HDR program that benefits from a decent array of realistic presets and post-processing tools.
Pros
Full RAW image editing
Over 180 different presets
Cons
UI is often confusing
Edits do not update in real time
We previously covered HDR Projects 7, and while I felt it had great potential, certain aspects let it down. For example, the HDR quality was not the best – the images themselves were decent, but sometimes the final result was not what I expected. Fortunately, HDR Projects 8 Pro has some definite improvements, including much better HDR merging.
Related Post: HDR Projects 8 Review – An Amazing Upgrade
The HDR process is straightforward, although the user interface is sometimes confusing. Beginners may struggle to get started with the program, though if you persevere, you may be very pleased with your results!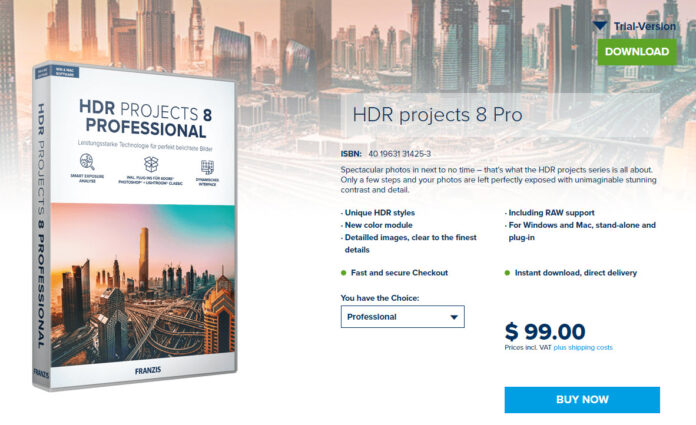 And HDR Projects 8 Pro does have an excellent array of presets and a great selection of post-processing tools. I feel that if the user interface were improved, this could be an outstanding HDR program.
8. HDRtist NX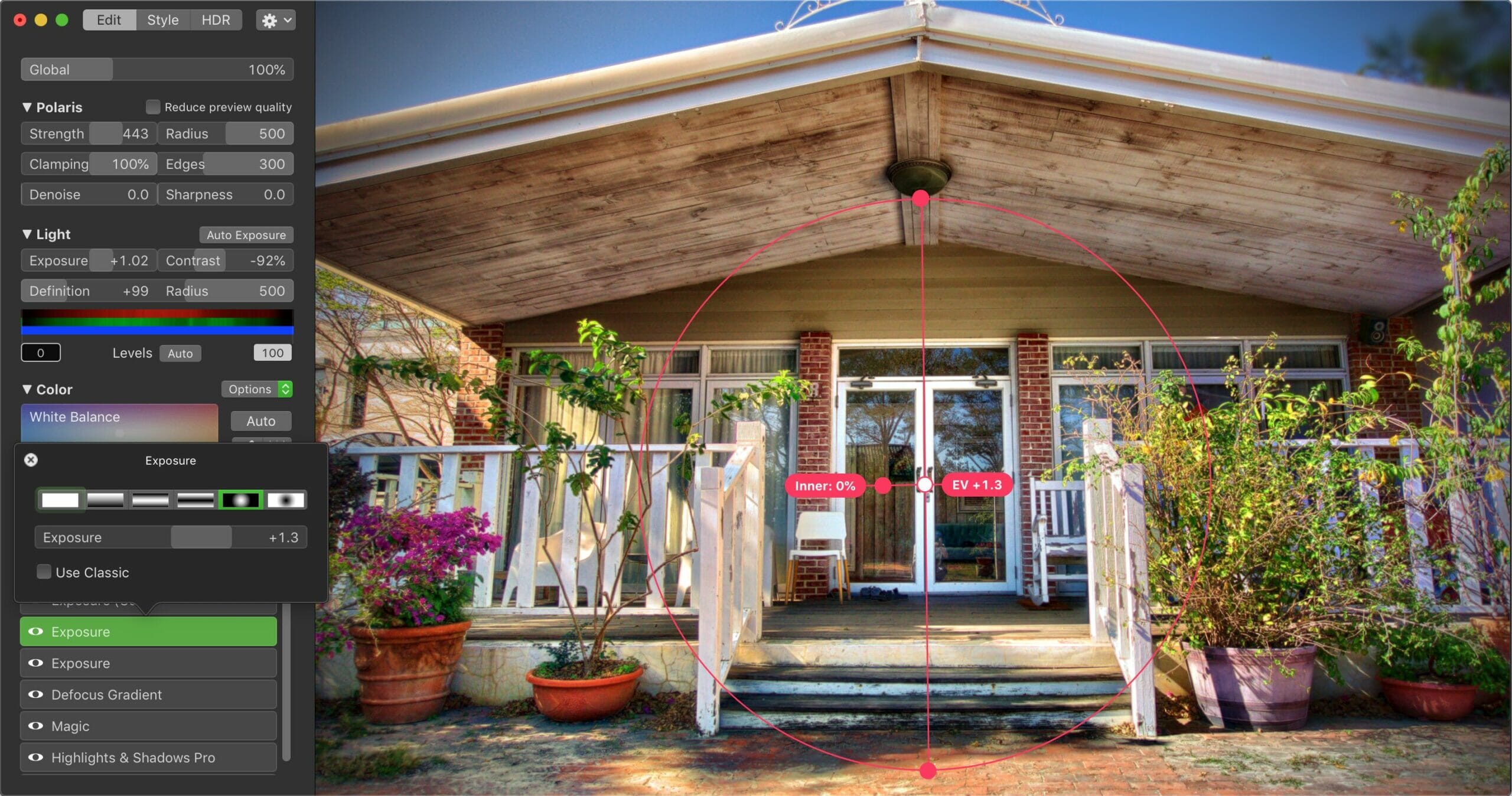 Great for adjusting minor details
HDRtist NX provides good control for small detail processing, and it does a solid job of handling large files, too.
Pros
Decent set of HDR editing tools
Good processing for large files
Cons
May not be amazing for professional use
Interface can be confusing
HDRtist NX shows a lot of promise. It offers a fair number of tools to adjust tonality, color, and sharpness in your HDR compositions. And with the ability to hone in on the small details and handle large files, HDRtist is a solid contender as a comprehensive HDR editing program.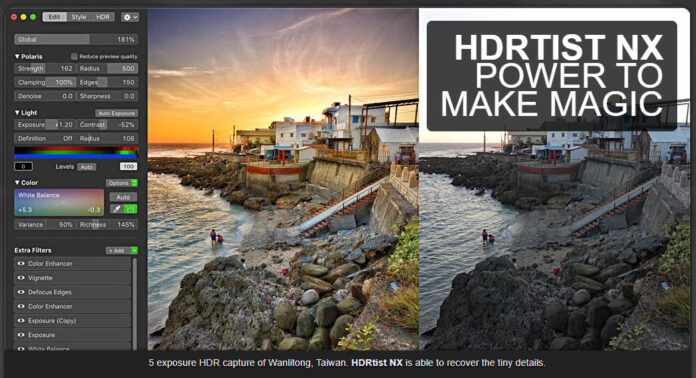 Nevertheless, there are some areas that definitely need a little more attention from the developers. The slow edit times are major issues for any user hoping to use the program regularly, while the complex interface and confusing terminology make it hard to understand exactly what you're doing.
While the software does have a lot of easy-to-apply presets and effects, they tend to be too heavy-handed to use in any sort of professional setting. Fortunately, when working manually, you can bring out details without straying too far from reality.
Create Stunning Photos with the Best HDR Software
I hope you have found the above information insightful. Please do not dismiss any of these programs – they are all viable choices and offer great HDR functionality. It is clear, however, that HDR Merge is the overall winner. It is an exceptional option that is easy to use.

Of course, while Photomatix is great, you must consider your own situation and requirements before buying. I would suggest looking at the following points when deciding:
Cost
Frequency of use
Main purpose of HDR photos
Computer specifications
Then pick the software that works for you!