In this article, I'm going to share the best lenses for jewelry photography.
I've spent dozens of hours researching the current lenses on the market, and these are my top nine picks. Whether you're a beginner looking for your first jewelry photography lens, or an enthusiast seeking an upgrade, you'll find the perfect glass for your needs.
Let's get started!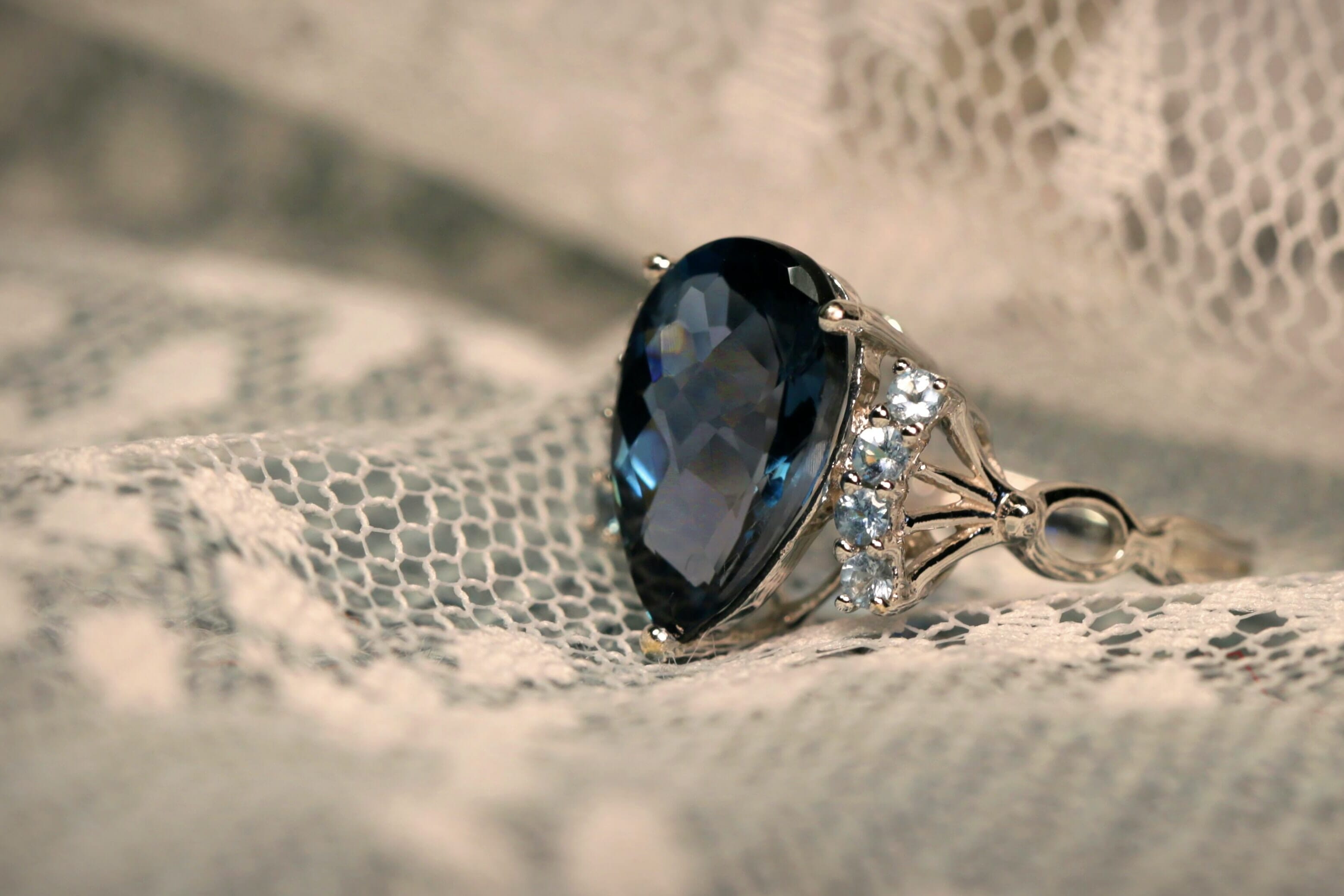 When you buy through links on our site, we may earn a commission at no cost to you. We evaluate products independently. Commissions do not affect our evaluations.
1. Sony 90mm Macro f/2.8 (Our Pick as the Best Lens for Shooting Jewelry)
Our Pick
The best lens for shooting jewelry photography
The lens offers a fast aperture combined with excellent image quality and smooth manual focusing override. Perfect for jewelry photography purposes.
Pros
Fast f/2.8 aperture
Focus lock allows you to experiment freely
Built-in image stabilization
Cons
Pricier lens
Can take some time to get used to manual focusing
Sony's G series lenses are decent built glass with great optical quality. This particular lens is designed for the Sony E-mount camera system.
Unfortunately, you can't use this lens with any other mounts unless you have an adapter that offers limited manual focusing functionality. But even as a manual focusing lens, the Sony 90mm Macro f/2.8 is sharp. At f/2.8 performance is decent. However, if you stop down, the lens performance improves considerably.
The fast f/2.8 aperture is useful in a wide number of lighting situations. It also offers the potential to create some stunning bokeh.
Occasionally, the lens hunts for focus across its entire focusing length. Both in the case of subjects which are far away or very close, or it does not have enough contrast to lock focus on to. This can consume a lot of time but when shooting macro, as would be the case with jewelry photography, manual focusing is recommended anyway.
This 90mm Macro f/2.8 pairs well with many Sony mirrorless cameras. It is our pick as the best lens for shooting jewelry photography.
2. 7artisans 60mm f/2.8 Macro (Best Budget Pick)
Best Budget Pick
The best budget lens for beginner photographers interested in jewelry photography
There are many things that work for this lens. First, it is inexpensive. Then the image quality is surprisingly good. Plus, this lens is available across different mounts. The ideal kind of lens for beginner photographers.
Pros
Incredibly affordable
1:1 magnification for true-to-life reproduction
Floating focus mechanism
Cons
Not the best image quality
Reduced build quality
The 7artisans 60mm f/2.8 Macro is designed for crop-sensor mirrorless lens systems. The lens has various models compatible with many of the popular mirrorless mounts out there. So, regardless of whether you have a Nikon Z mount camera, or a Canon RF or M mount, or even a Sony E mount, you should be able to find this lens in a model that will fit your needs. Note that it is also available for use on micro four-thirds cameras too.
Because this is a lens designed for use on a crop sensor, you can expect the lens to offer an effective focal length around the 90-100mm mark dependent on your specific brand of camera.
In general, this lens offers 1:1 magnification or life-sized reproduction of a subject. For shooting jewelry, it is imperative that subjects look stunning and detailed, and this lens accomplishes that task with ease.
The lens incorporates a floating focusing mechanism. This produces sharp images across the focal range.
For those on a budget, this is a perfect starter lens for jewelry photography.
3. Sony FE 50mm f/2.8 Macro Lens
Good for Sony camera owners looking for an OEM budget lens
Notwithstanding the shorter focal length the lens offers excellent image quality. Price is also cheaper. Beginners looking for a budget OEM macro lens will find this lens useful.
Pros
Weather resistant design
True macro lens
Cons
Short working distance
The reason we like the FE 50mm f/2.8 macro, even though it does not match our first threshold requirement of 60mm minimum focal length, is that it is extremely sharp.
It is also inexpensive considering the sharpness and overall performance of the lens. If you are using a Sony FE mount camera this is a great lens to start your career in jewelry photography.
This lens also offers 1:1 maximum magnification and that is useful for shooting jewelry photography.
The f/2.8 aperture is useful when shooting with ambient lighting. It helps in capturing a lot of light for proper exposure.
However, we recommend that you use an artificial lighting set-up that will give you constant lighting with a fixed color temperature that you can correct if necessary, during post-processing.
4. Canon 100mm f/2.8L IS Macro
The best Canon OEM macro for DSLR users
This lens should appeal to full-frame Canon camera owners looking for the best OEM lens to start macro and jewelry photography. Image quality is fantastic.
Pros
Built-in image stabilization
Internal focusing mechanism
Manual focus override
Cons
Incredibly pricey
The Canon 100mm f/2.8L IS Macro is a macro lens from Canon's L series of lenses. When a Canon lens carries the L acronym it suggests that the overall quality is good.
The long 100mm focal length is suitable for shooting from a slight distance. That ensures that jewelry items you are photographing don't catch your reflection.
As the lens offers 1:1 magnification even at 100mm focal length, you have a lot of working space.
The wide f/2.8 aperture captures a lot of light. Plus, it has the effect of blurring the background for that soft out-of-focus effect. You can choose to shoot with an f/2.8 aperture and then combine several images in a stack to make sure that the entire jewelry piece is perfectly in focus across the frame while the background appears blurred out. It is definitely advisable to use focus stacking when your backgrounds are not perfect.
5. Sigma 105mm Macro f/2.8 DG DN Macro Art
A very well made Art series lens with great image quality.
Should appeal to users looking for a great third party lens for shooting jewelry photography. Sigma's Art series lenses are known for their image quality.
Pros
Full-time manual focus override
Aperture blade design makes for stunning bokeh
More affordable
Cons
On the bulkier side
Sigma makes several 105mm macro lenses and we have chosen the 105mm f/2.8 DG DN Macro Art version for this discussion of the best lenses for jewelry photography. This lens produces good quality images for a reasonable price.
Even though the maximum aperture is f/2.8, the best performance comes when you stop down by about one stop from f/2.8.
This is a true macro lens. The maximum magnification ratio offered is 1:1. A long lens with a 1:1 magnification ratio is a great combination for shooting jewelry as we have previously mentioned.
The overall performance of this lens is very good and it won't disappoint.
6. Nikon 40mm f/2.8G Micro
An inexpensive Nikon OEM lens for macro photography
The 40mm micro Nikkor is the base variant of sorts when it comes to Nikon OEM macro lenses. But surprisingly image quality is very good. Should appeal to DX camera owners looking for something to start with.
Pros
1:1 magnification perfect for macro
Fast f/2.8 aperture
Cons
Short working distance
Not the best build quality
The most underrated of all the macro lenses on this list, the amazing Nikon 40mm f/2.8G Micro is a beautiful, functional, and inexpensive lens to bag. Unfortunately, the lens only works with DX-format cameras.
You can still mount this onto a full-frame Nikon camera, but you will lose out on a lot of resolution if you do so.
The lens comes with a close-range correction system. It employs a floating focusing system, where each focusing group moves independently of the other. This enables the lens to have excellent focusing accuracy whether it is focusing near or far.
This lens offers a great aperture for jewelry photography and will produce some stunning photos.
7. Nikon 105mm Micro VR
A versatile lens for both macro and portrait photography
Nikon's 105mm prime macro lens. The fast aperture and the fixed focal length matching the portrait length make this a versatile lens. Should appeal to someone looking for a longer focal length lens for extra working space.
Pros
Generous working range
Three stops of Vibration Reduction to minimize blur
Manual focusing override function
Cons
Not the best build quality
Nikon makes several micro lenses for their FX and DX camera line-ups. The 40mm f/2.8G micro (discussed above), the 60mm f/2.8, and the Nikon 105mm Micro VR are the most popular three. They also have a few other micro lenses in their line-up.
The 105mm prime is designed for the full-frame FX mount Nikon camera system but it is also compatible with DX mount cameras. The lens has a built-in auto-focusing motor and therefore will work with all of Nikon's DX cameras.
With DX cameras the lens will offer a slightly longer effective focal length of 157.5mm.
We would always recommend a long focal length when considering the best lens for shooting jewelry. Longer lenses allow a lot more working space between the lens and the subject. For shiny subjects like jewelry that is of paramount importance to avoid reflections.
8. Canon 60mm f/2.8 Macro
Compact OEM macro lens for Canon's APS-C camera system
This lens is designed specifically for the smaller image circle of Canon's APS-C camera systems. Should appeal to someone using one of the Rebel series or the EOS 80D or the EOS 90D cameras.
Pros
96mm effective focal length
Internal focusing element
Cons
Only works on APS-C cameras
No image stabilization
The Canon 60mm f/2.8 Macro is a short focal length macro lens designed for the Canon's EF-S mount camera system. That means this lens will only work on APS-C cameras with a smaller sensor inside them. This lens will not work on cameras with a full-frame sensor.
This is a true macro lens. The short focal length on an APS-C camera translates into a 96mm lens. So, at the end of the day, this is not a very small lens after all. It will give you a decent amount of space between the lens and the subject so that you can avoid capturing your own reflection on the jewelry.
When we talk about the best lens for shooting jewelry, this one is a pretty good one. It is inexpensive, it comes with a fast aperture of f/2.8 which is good for working with artificial lights. Plus, the lens offers a full-time manual focusing override.
9. Nikon AF-S DX Micro Nikkor 85mm f/3.5G ED VR
Designed for Nikon DX cameras, versatile shooter at a reasonable price point
Nikon users looking for an inexpensive OEM macro lens that can also work as a portrait shooter will love this lens. Full-frame camera owners shouldn't buy this lens. Would work best in an artificial lighting setup.
Pros
Pricey for the lens type
Versatile focal length
1:1 magnification
Cons
Not the widest aperture which can have its issues
The Nikon AF-S DX Micro Nikkor 85mm f/3.5G ED VR is a macro lens designed specifically for the smaller DX-format camera systems designed by Nikon. Note the focal length. It is 85mm. But as this lens is designed for smaller crop cameras the crop factor increases the effective focal length. Therefore, 85mm becomes the equivalent of a 127.5mm lens.
From a minimum focusing distance of 11.3-inches, the lens is able to capture life-sized images of anything small. In this case, jewelry pieces.
A number of coatings and special elements have been incorporated which suppresses chromatic aberrations. Now, depending on the background you are going to use in your image, this is an important aspect to consider when choosing the best lens for shooting jewelry. A contrasting background can produce chromatic aberrations around the edges.
How to Choose the Best Jewelry Photography Lens
Macro Mode
Macro mode is important because then you can focus close and get sharp images of small objects magnified life-sized. Yes, you can also shoot with a normal telephoto lens, something like a 70-200mm, and from a distance, but these lenses don't offer life-sized magnification. You can still zoom in to highlight certain areas. But with a macro lens, you can focus from a close distance, and magnify the subject, bringing into focus elaborate details like the cut of a stone, engravings, or the intricate design of the jewelry piece.
Minimum Focal Length of 60mm
If you are too close to the jewelry piece you risk catching your own reflection in it. So, it becomes imperative that you use a longer lens. The best lens for shooting jewelry would be one that has a minimum focal length of 60mm. More is always better.
Full Time Manual Focusing Override
We have often recommended manual focusing for shooting macro photos, flowers, and of course jewelry. While most lenses are acceptable in terms of autofocusing, they don't offer full-time manual focusing override. This is a useful feature that allows you to grab the focusing ring and precisely focus using the manual mode without having to switch the focus selector from auto to manual. This is important for quickening up your workflow.
Focusing Delimiter Button
Focusing delimiter button is a requirement especially when working with tele- lenses and for subjects that are at different distances. When this button is set to one of the focusing distance options, the lens will limit itself to within that range only when trying to lock focus. This is also a time saver tool.
FAQs
What are the best lenses for jewelry photography?
We recommend a macro lens with a maximum magnification of 1:1 and a focal length of at least 60mm (35mm format equivalent) as one of the best lenses for jewelry photography.
Can I use a normal kit lens for photographing jewelry?
There are no hard and fast rules that say that you cannot use a kit lens for jewelry photography. The only problem is these lenses cannot focus from a close distance and don't have the ability to magnify a small detail up to life-size.
What is the best way to photograph jewelry?
Use a single source of light that you can easily control and balance for and use a macro lens with a sharp camera.
What is the best light for shooting jewelry photography?
Artificial lights are the best because you can control them to your taste. Whatever you do, try not to use multiple light sources because they will have different color balances.
Can a lightbox help to capture jewelry photos?
Yes, they can. Lightboxes are perfect for photographing jewelry and they offer a compact all-inclusive set-up that you can use straight out of the box.
What is the best background color to display jewelry?
The most popular background color to display jewelry is white. It is often considered as a neutral source and therefore the perfect foil for photographing jewelry.
Is cleaning your jewelry a must before photographing them?
Yes absolutely. Wiping your jewelry pieces before photographing helps removes tiny dust and dirt particles on the surface. A macro lens will pick these up and produce large blow ups of all the impurities.
How do you avoid reflection in your jewelry photos?
The lights should be at an angle to ensure that they don't reflect back on to the camera. Additionally, a C-PL can help to further minimize on glare and reflections.
---
As an Amazon Associate, we earn from qualifying purchases. Certain content was provided "as is" from Amazon daily and is subject to change or removal at any time.