Whether you're traveling and want to take epic sunset shots or you're looking to learn macro photography at home, a sturdy tripod is a great accessory to own. A tripod will keep your camera steady even when you're shooting in low light; that way, you can capture consistently tack-sharp images.
However, tripods can often be expensive, and there are quite a few options to consider. To help you save some cash and speed up your search, we have picked nine of the best tripods under $100 in 2023.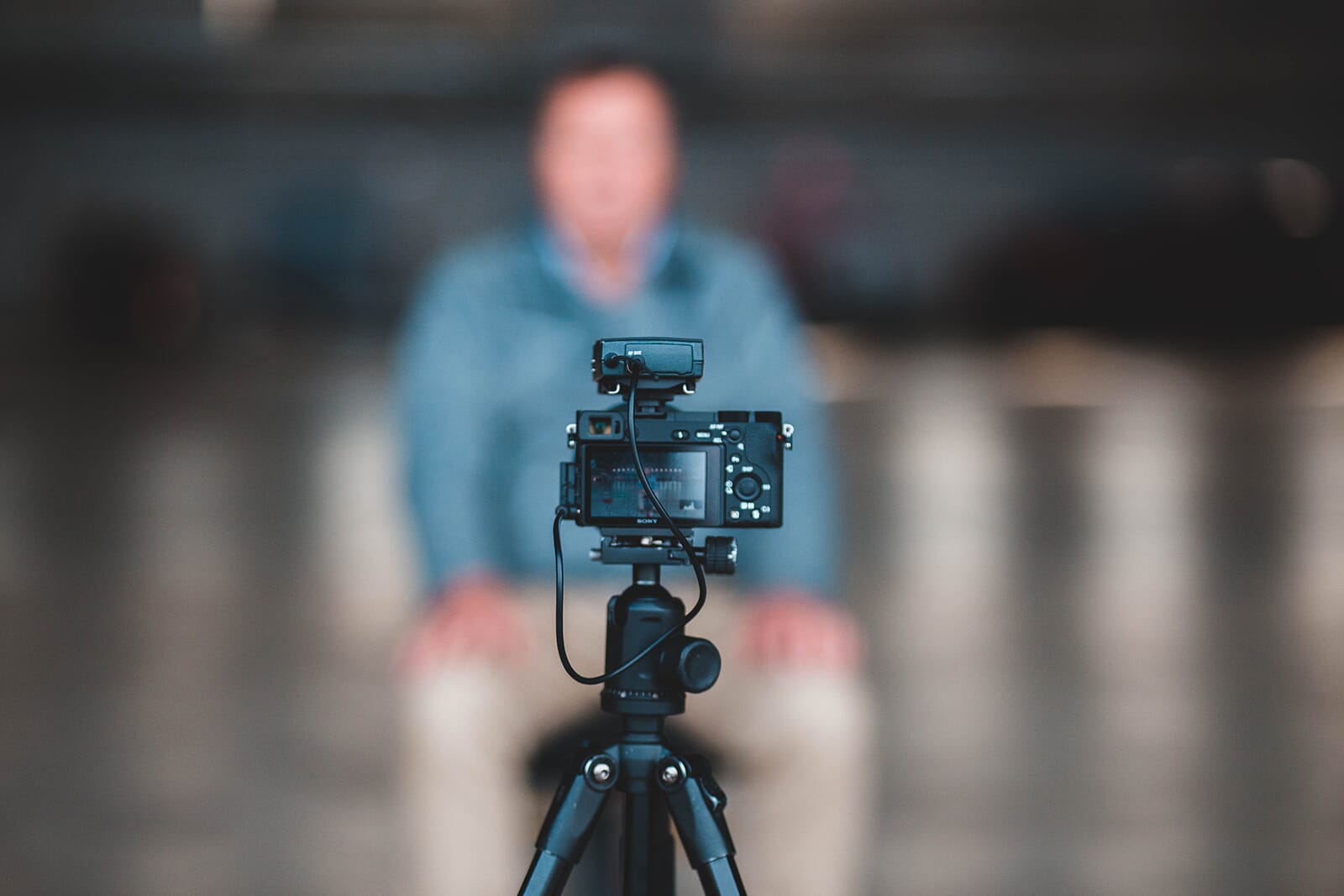 The Best Tripods Under $100:
When you buy through links on our site, we may earn a commission at no cost to you. We evaluate products independently. Commissions do not affect our evaluations.
1. SmallRig 3935-SS
Our Pick
Great for general hobbyist use
The SmallRig 3935-SS is supremely versatile and great for hobbyists who like trying out different techniques for both photography and videography.
Pros
Can be turned into a monopod
Very robust
Quick-lock mechanism for the legs
Cons
The rubber foot nails have to be screwed in
Not the most compact tripod when folded
If you want a well-rounded tripod for general photography use, the SmallRig 3935-SS is a great option. You can use it in a variety of ways thanks to its flexible configuration, including as a monopod and a tabletop tripod.
It's also a great tripod for heavy lenses as it can support equipment weighing up to 33 lb/14 kg. This means you can easily use a hefty DSLR with a super-telephoto lens and come home with sharp shots.
When you want to shoot panoramas or time-lapse footage, the head gives you fantastic flexibility. You can pan it 360 degrees and it can also be easily tilted. Creating cinematic footage and smooth video is simple, which is why it's a great choice for both photographers and videographers.
You can extend the tripod to a maximum height of 71 in/180 cm, and when fully collapsed, it compacts down to 17 in/43 cm. Therefore, you can still fit it inside a camera backpack or suitcase when traveling.
2. JOBY GorillaPod 3K
Also Great
Great for limited floor space
The JOBY GorillaPod 3K allows you to work effectively even when there is no floor space to set up a larger tripod.
Pros
Flexible legs wrap around objects
Lightweight and compact
Great weight capacity
Good price
Cons
The head is very basic
Sometimes you don't want to carry a full-sized tripod but still need something stable enough to support your camera. This is where a tabletop tripod like the JOBY GorillaPod 3K comes in handy.
It is much smaller than most of the other tripods on the market, but you can still mount a camera and lens combo weighing up to 6.6 lb/2999 g. As a result, you should be able to use it with reasonably compact mirrorless setups.
If you find that you often don't have space to set up your tripod when traveling in cities, the flexible legs of the GorillaPod will work wonders. The legs are made up of ball joints, and you can alter the angle of each one independently. You can, therefore, wrap the legs around things like railings and streetlamps.
The standard head is a little basic, but it still gives you full swivel functionality, and you can use it to easily tilt your camera. Just don't expect any fancy features (though you can always upgrade the head down the line).
3. Manfrotto PIXI EVO
Great for quick photos
The Manfrotto PIXI EVO is highly portable and can be set up in seconds, so you'll never have to worry about missing a photo.
Pros
Highly portable
Simple locking mechanism for the head
Reasonable price
Cons
It only has a basic tripod head
Very small
The GorillaPod 3K featured above is great, but it can also be a bit finicky to set up. For those times when you want to quickly unpack and grab a shot, the Manfrotto PIXI EVO is our top choice. This tabletop tripod might look weak, but it is incredibly strong and can easily support a DSLR camera and lens setup.
I've used this tripod many times, and it's always done a great job, even with the Canon EOS R6. The great thing is that you can tighten the tripod in seconds just by twisting the locking clamp. It doesn't take much effort, so you can be ready to shoot in seconds.
The legs are also cleverly designed: you can adjust them for added stability, and they also lock in place. They are also capable of extending, and while it doesn't make a huge difference, you can use the flexibility for slightly improved reach.
If you want a tabletop option that's more durable than standard smartphone tripods, the PIXI EVO is a solid choice.
4. NEEWER 77″ Aluminum Alloy Tripod
Great for stability
The NEEWER 77″ Aluminum Alloy Tripod offers amazing stability regardless of the working height.
Pros
Includes a ball head for plenty of compositional flexibility
Built-in spirit level to prevent crooked horizons
Can be quickly converted into a monopod
Cons
The carry bag isn't the most durable
More expensive
The NEEWER 77'' Aluminum Alloy Tripod is another top choice and is especially great if you need plenty of stability and/or often work on uneven ground. This is because it has a max load capacity of 18 lb/8 kg, and the legs are constructed from tough aluminum.
Even when the legs are extended, you should still have no movement while shooting. (This is aided by the rubber tips on the feet.) When using a heavy camera and lens or when working in windy conditions, you can always improve stability by attaching a sandbag to the hook underneath the center column.
I like that when you aren't using the tripod, you can easily place it inside the included carry bag; that way, the legs don't get tangled up in your other equipment or luggage. The head is versatile, too, and the ball head design is great for tracking subjects. You also get a built-in spirit level so you can align your camera with the horizon for the perfect composition.
5. Fugetek 651
Great for smartphone photography
The Fugetek 651 is perfect for taking high-quality shots with your smartphone and trying different techniques like long-exposure photos.
Pros
Remote shutter that works via Bluetooth
Easy clamp mechanism
Made from durable aluminum
Cons
Not really suitable for mirrorless or DSLR cameras
There are some amazing smartphone cameras available in 2023, but if you want to keep your images sharp in low-light scenarios, a well-designed smartphone tripod like the Fugetek 651 is an essential purchase.
This compact tripod is perfect for devices like the Samsung Galaxy S23 and the iPhone 14 Pro Max, and it has some cool features to make your smartphone photography even easier.
When collapsed, the tripod takes up very little space, and you should be able to fit it in your backpack or handbag without issue. Yet it still extends to a decent 54 in/137 cm to give you some height. The rubber tips on the feet also improve stability and ensure you won't be constantly repositioning your tripod when working on smoother surfaces.
If you want to take better selfies, the wireless Bluetooth remote is invaluable. You can use it from up to 30 ft (9.1 m) away, and it is compatible with Android and iOS devices as well as some digital cameras.
6. SmallRig Tabletop Mini Tripod
Great for action cameras
The SmallRig Tabletop Mini Tripod is perfect for fast-paced photography, and it's pretty flexible, too.
Pros
Quick-release plate for fast equipment changes
It can be used with smartphones and action cameras
Multi-angle shooting with tilt functionality
Highly compact
Cons
Not great for DSLRs
If you are a sports photography enthusiast or enjoy using an action camera, the SmallRig Tabletop Mini Tripod is certainly worth a look due to its portability and flexible mounting options.
You can use it with action cameras, but it also has a clamp for smartphones as well as a standard screw for smaller DSLR and mirrorless cameras. Given this versatility, it would certainly work as a tabletop travel tripod!
Despite the tripod's smaller size, the legs are incredibly sturdy, and the ball head allows you to use a camera with a weight of up to 4.4 lb/1995 g. This means you can attach a mirrorless camera with a decent-sized lens and still have great stability.
To get those awesome action shots, the ball head offers 360-degree panning. It tilts, too, so you can get cinematic sports footage and track subjects easily. If you want to swap between your action camera and a mirrorless system, the quick-release plate will certainly come in handy!
7. GEEKOTO AT24 Traveler
Great for outdoor use
The GEEKOTO AT24 Traveler is durable but lightweight. It's great for hiking trips and outdoor adventures do to its superb stability.
Pros
Impressive weight capacity
Panorama ball head for flexible movements
Multi-angle leg adjustments
Cons
The carry bag could be difficult to slot the tripod into
The GEEKOTO AT24 Traveler is a great option if you enjoy hiking and photographing the outdoors. It comes with adjustable legs that can be altered independently so you can still take level photos on uneven ground.
The tripod extends to its full 58 in/147 cm height in seconds, and the legs are split into three sections so you have complete control over their extension. If you want to take photos or record video as you walk, the center column can be detached and used as a monopod.
The lightweight aluminum construction will not add much weight to your backpack, yet the legs and head are still incredibly durable. In fact, the head can carry a 17.6 lb/8 kg setup, which is more than enough for professional-grade cameras and lenses. It also has a standard screw and quick-release plate so you can swap out your equipment as needed.
8. GEEKOTO AT24Vid
Great for cinematography
The GEEKOTO AT24Vid has an advanced tripod head so you can create amazing cinematic shots with your camera.
Pros
Tripod head with a pan handle
Extends up to 77 in/195 cm
Very durable
Easy to use
Cons
Leg sections use the older clamp release mechanism
If you're serious about videography, you should definitely consider investing in a tripod like the GEEKOTO AT24Vid. You can use this unit with a variety of equipment, including mirrorless and DSLR cameras as well as pro-level camcorders.
The biggest video benefit comes from the detachable handle, which allows you to use cinematic pans and tilts in your footage while also completely controlling the angle of your camera. You can also quickly attach and detach your camera thanks to the quick-release plate and simple locking knobs.
When fully extended, the tripod has a height of 77 in/195 cm, which makes it one of the tallest models on this list. As a result, you'll have plenty of flexibility and can experiment with a variety of recording angles.
If you hate lugging around heavy equipment, don't worry. Despite the tall design, this tripod isn't especially heavy, and it folds up so it shouldn't be too difficult to carry from location to location.
9. JOBY GorillaPod 1K
Great for travel photography
The JOBY GorillaPod 1K is perfect for frequent travelers due to its lightweight design.
Pros
Highly flexible leg joints
Simple to use
Made from durable materials
Includes a ball head
Cons
Not suitable for larger mirrorless or DSLR cameras
Need a tripod that weighs practically nothing and can support your point-and-shoot camera? Then consider the JOBY GorillaPod 1K, which is smaller than the 3K model featured above and gives you a maximum weight capacity of 2.2 lb/1 kg.
This is a great tripod for more casual travel photography where you need to work fast and have plenty of flexibility in your tripod placement. You could easily leave your camera attached to the GorillaPod so you don't have to continually detach and reattach it.
The tripod legs are highly flexible, and they can be wrapped around items like posts and railings. This means that the GorillaPod 1K is perfect for reducing camera shake in tough situations, and it's also great for selfies and group photos.
Although this is a great travel tripod, be mindful of its limitations. It can't support a whole lot of weight, and it's not very tall, either – but it's certainly a convenient little item to have on hand!
Pick a Tripod and Capture Sharp Photos!
Hopefully, you should now have a clear idea of the right tripod under $100 for you.
However, just to recap: If you have a large DSLR or mirrorless camera and/or a heavy lens, a robust, flexible tripod like the SmallRig 3935-SS is a great option.
On the other hand, if you prefer to use an action camera or a smartphone, tabletop tripods like the JOBY GorillaPod 3K and the Manfrotto PIXI EVO are top picks.
Whichever tripod you choose, always make sure that it's compatible with your camera and can comfortably handle its weight!
---
Disclosure/Disclaimer: As an Amazon Associate, we earn from qualifying purchases. Certain content was provided "as is" from Amazon and is subject to change or removal at any time. Product prices and availability: Amazon prices are updated daily or are accurate as of the date/time indicated and are subject to change. Any price and availability information displayed on Amazon.com at the time of purchase will apply to the purchase of this product.