You've decided to take the plunge and invest in photography. Amazing! But you soon realize that creating a suitable setup isn't easy. Sure, picking a camera might be simple, but choosing those first few lenses can be very intimidating.
There are literally hundreds of lenses available, which makes selecting the right one daunting. How do you determine the lenses that are perfect for a beginner?
Don't worry! I've been in this situation, and I've created a simple guide to help. In this article, I answer that key question: What lenses should a beginner photographer have? I explain that you'll want to consider four main types of lenses, and I also share some affordable examples.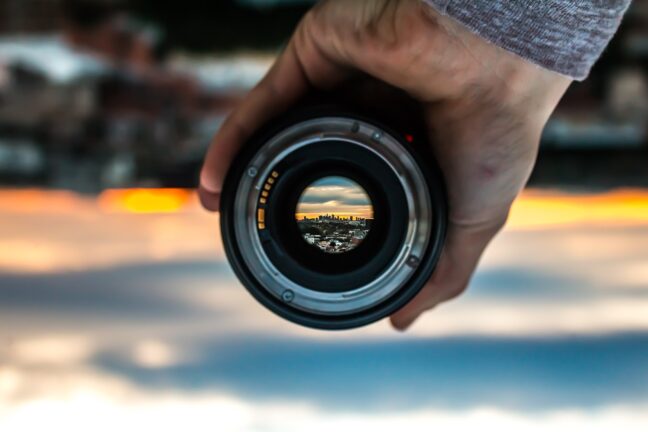 When you buy through links on our site, we may earn a commission at no cost to you. We evaluate products independently. Commissions do not affect our evaluations.
A Kit Lens
The first lens that all beginners should buy is a kit lens. This is the unit you should grab before any specialist lens, and it's probably the one you will use the most.
Many cameras come bundled with a kit lens, but the quality can vary widely, so I'd really recommend budgeting a little more and buying a higher-quality model if you can.
Purpose
A kit lens is designed to be your do-everything glass. It's meant for regular use – that is, for those times when you aren't pursuing some specialist photographic genre, such as landscape or bird photography. Typically, kit lenses can zoom between 15-70mm; common variants include 18-55mm, 15-45mm, and 12-40mm.
A kit lens can be used in multiple scenarios, so you're not stuck carrying around multiple heavy lenses. And they're great when you're traveling with limited luggage capacity. They're also just ideal for exploring cities or for those situations where you know you want to take some photos but haven't yet decided what you'll capture.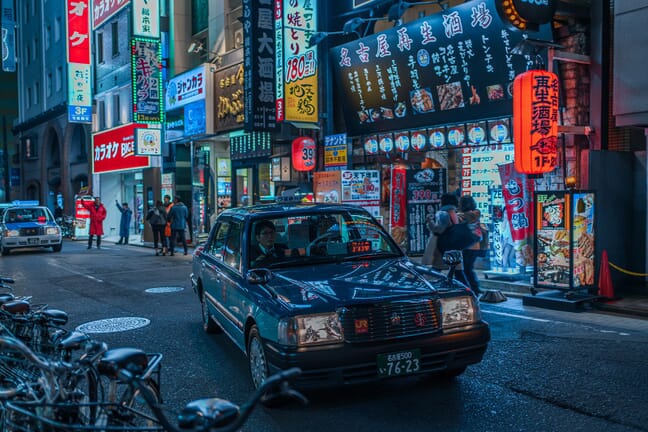 The Best Kit Lenses
I've chosen some suitable kit lenses for Canon, Nikon, and Sony cameras. If these don't seem right for your needs, the key items to look for are a zoom focal length of something like 15-45mm or 18-55mm, a wide maximum aperture, and image-stabilization technology.
1. Canon RF-S 18-45mm f/4.5-6.3 IS STM
The perfect kit lens for beginners
This 18-45mm lens is the perfect starter option for EOS R7 and EOS R10 users, boasting a versatile focal length and excellent AF speeds.
Pros
Compact design
Fast focusing
Reasonable price
Cons
Focal length is a bit limiting
The Canon RF-S 18-45mm f/4.5-6.3 IS STM is the best option for the newly released Canon EOS R10 and EOS R7 cameras. The EOS R10 is a great beginner camera, and the 18-45mm is the perfect kit lens to go with it. The focal length range lets you capture many types of photography, and the lens has an excellent STM autofocus motor, too. I love the compact and lightweight design; this could work great as a travel kit lens!
2. Canon EF-M 15-45mm f/3.5-6.3 IS STM
Great for Canon EOS M-series users
The EF-M 15-45mm is the best kit lens for Canon's older mirrorless cameras and is especially great for street and travel photography.
Pros
Compact
Very sharp
Easy to use
Cons
Not the best build quality
If you own an EOS M camera like the M50, then the Canon EF-M 15-45mm f/3.5-6.3 IS STM is an amazing choice. I've used the lens personally, and it's easy to handle, very lightweight, and sharp at all focal lengths. It has a special locking mechanism, too, that helps reduce the size of the lens when not in use.
3. Nikon AF-S NIKKOR 24-85mm f/3.5-4.5G ED VR
Good for more serious beginners
The 24-85mm is one of the best Nikon kit lenses thanks to its high-quality optics and flexible focal length range.
Pros
Image stabilization
85mm on the long end
Very sharp
Cons
Slightly more expensive
The Nikon AF-S NIKKOR 24-85mm f/3.5-4.5G ED VR has a 24-85mm focal length; as a result, you can capture anything from wide-angle landscapes at 24mm to portrait headshots at 85mm. It has an excellent lens construction that produces impressively sharp photos, and the built-in image stabilization will help reduce camera shake in low-light scenarios (which comes in handy if you like to shoot indoors or at night).
A Wide-Angle Prime Lens
Once you've chosen a kit lens, you can consider specialist lenses that help you excel at particular types of photography. I'd really recommend grabbing a wide-angle lens; as you'll see below, these are great for landscape photography and tend to be incredibly cheap, too.
Purpose
Wide-angle prime lenses are essential for up-and-coming landscape photographers. The wide focal length allows you to capture an expansive subject in a single photo, such as an entire field, lake, or mountain range.
The typical wide-angle focal length falls between 16mm and 35mm, and 24mm is a nice middle ground. Wide-angle lenses are also great for street photography, and you can even use them to capture some wider portraits (if you want to include more of the background in your composition).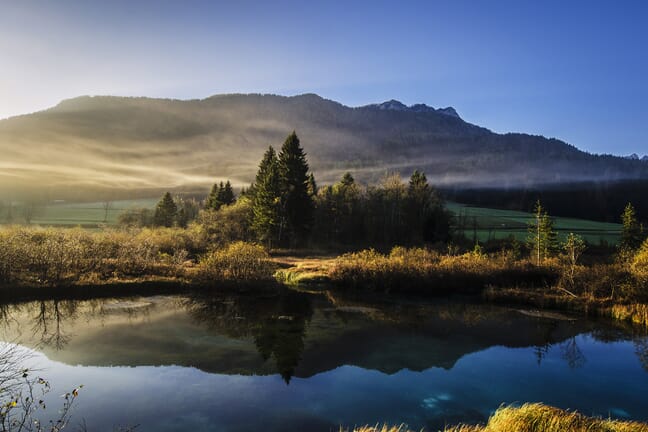 The Best Wide-Angle Primes for Beginners
To get you started, I've picked three different wide-angle lenses that are excellent for beginners. Just remember that you want a focal length of around 24mm and a large maximum aperture of at least f/2.8.
1. Canon EF-S 24mm f/2.8 STM
A great starter landscape lens
The 24mm f/2.8 STM is the best budget wide-angle lens for Canon APS-C cameras thanks to its portable size, effective autofocus, and sharp image quality.
Pros
Amazing price
Great maximum aperture
Very sharp
If you have a Canon DSLR with an APS-C sensor, the Canon EF-S 24mm f/2.8 STM is the perfect wide-angle lens. You can get it for less than $150, it weighs next to nothing, and it has a great maximum aperture of f/2.8. You can take sweeping landscape shots at 24mm, and the f/2.8 aperture works great in low-light and astrophotography scenarios.
2. Nikon AF-S NIKKOR 24mm f/1.8G ED
Perfect for Nikon landscape shooters
The 24mm f/1.8G is a reliable wide-angle lens for Nikon full-frame and cropped sensor cameras; you'll love its fantastic optics and f/1.8 maximum aperture.
Pros
Fast aperture for low-light scenarios
Excellent sharpness
Good focal length
It might not offer the same type of compact design as the Canon 24mm lens (above), but you can't argue with the quality of the AF-S NIKKOR 24mm f/1.8G ED. This Nikon lens is relatively old but remains an excellent wide-angle option, and it has the benefit of a larger (f/1.8) maximum aperture. It's designed for Nikon full-frame DSLRs but can also be used with APS-C models.
3. Sony FE 24mm f/2.8 G
A capable pick for the dedicated beginner
This wide-angle lens is a great starter option, but its quality and features also make it suitable for professionals.
Pros
Compact build
Relatively durable
Great optics
Sony makes some fantastic lenses for their mirrorless cameras, and the FE 24mm f/2.8 G is one of the best for beginners. It has everything you need to take high-quality landscape shots day or night: a 24mm focal length, a great maximum aperture of f/2.8, and outstanding build quality. In fact, the 24mm f/2.8 is so impressive that you can comfortably use it for many years – even once you've developed your photography skills and have graduated to more advanced equipment.
A Telephoto Zoom Lens
At the opposite end of the spectrum, we have telephoto zoom lenses. When considering the best lenses for beginner photographers, most experts will include a telephoto lens; it may not seem like it, but they're useful for much more than photographing little details.
Purpose
If you want to photograph distant people, small birds, or elusive wildlife, you need a telephoto lens. These lenses have a focal length of around 70mm or above and allow you to zoom in on your subjects. They're perfect for those hoping to try their hand at wildlife or sports photography, where significant zoom capabilities are a must-have.
Telephoto prime lenses are usually expensive, so I recommend investing in a telephoto zoom lens instead. A model with a zoom range from around 70mm to 300mm should be perfect because you can capture larger subjects at 70mm but zoom in to 300mm to photograph birds and insects.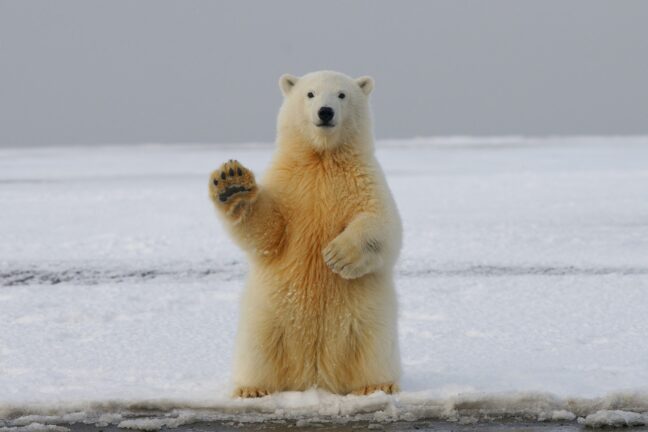 The Best Telephoto Zoom Lenses for Beginners
There are some fantastic telephoto lenses that make marvelous options for new photographers.
I've selected three options below, but if they don't strike your fancy, remember to look for a focal length in the 70-300mm range and a decent maximum aperture for both the minimum and maximum focal lengths. Image stabilization is also beneficial as it'll help reduce camera shake when you're working at long distances.
1. Canon EF 70-300mm f/4-5.6 IS II USM
Good for wildlife photography beginners
Despite its affordable cost, this telephoto zoom offers great optics, a fast USM autofocus motor, and image stabilization.
Pros
Fast focusing
Surprisingly sharp
Good focal length range
Cons
300mm is a bit short for small animals
Canon has some incredible telephoto lenses, and one of the top starter options is the EF 70-300mm f/4-5.6 IS II USM. It offers excellent value for money and has some standout features; the USM autofocus motor, for example, will help you focus quickly on moving subjects, while the nice maximum aperture range will help you get decent background separation in your wildlife and people photos.
2. Nikon AF-S VR Zoom-Nikkor 70-300mm f/4.5-5.6G IF-ED
Good for budding sports and wildlife shooters
This telephoto zoom lens has similar specs to the Canon model and benefits from image stabilization, a smooth zoom transition, and fantastic sharpness.
Pros
Nice focal length range
Reasonably priced
Decent optics
Cons
Only reaches to 300mm
Nikon offers virtually the same telephoto lens as Canon's 70-300mm – the AF-S VR Zoom-Nikkor 70-300mm f/4.5-5.6G IF-ED – and its features are comparable. For example, the Nikon version offers image stabilization to help track moving subjects, an effective range of maximum apertures, and a great autofocus system. If you want to dive into wildlife and sports photography, this is one of the best beginner picks.
3. Sony E 70-350mm f/4.5-6.3 G OSS
Great for bird photography enthusiasts
This super-telephoto lens has an extended focal length of 350mm and will be easy to use due to the impressive AF motor and high-quality image stabilization.
Pros
Good focal length range
Image stabilization
Fast focusing
The Sony E 70-350mm f/4.5-6.3 G OSS is more expensive than the Canon and Nikon lenses shared above, but you get an extra 50mm on the long end, which can make a huge difference! This lens is incredibly durable, and you can achieve beautiful background bokeh due to the f/4.5-6.3 maximum aperture range. To help reduce camera shake and keep your shots sharp, this model also has Sony's excellent image-stabilization technology.
A Portrait Prime Lens
A portrait lens is another fantastic model for beginners (including non-portrait photographers). Portrait lens focal lengths generally range from 35mm to 200mm, though 50mm is a great starter choice.
Purpose
Portrait lenses tend to occupy a middle ground; they aren't incredibly wide, and they aren't especially long, either. However, they are incredibly versatile lenses and are definitely great for first-time photographers.
I recommend looking for lenses with a focal length between 50 and 85mm. That way, you can capture photos that concentrate on the subject but still show some of the surroundings. Additionally, most 50mm and 85mm prime lenses have a very large maximum aperture, which enables you to create amazing bokeh.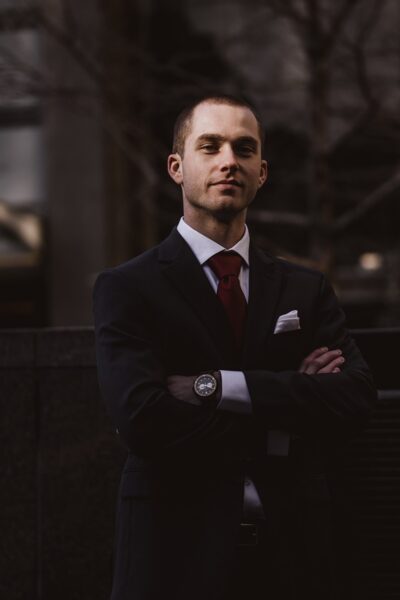 The Best Portrait Prime Lenses for Beginners
Portrait primes are some of the cheapest lenses on the market, and you can pick one up for less than $300. I've handpicked several options, including both 50mm and 85mm choices. When selecting a portrait lens, you'll want a focal length in that standard to short-telephoto range, and it's important that you look for a maximum aperture of at least f/2.8 (f/1.8 and f/1.4 are even better).
1. Canon EF 50mm f/1.8 STM
The best portrait starter lens
The 50mm f/1.8 STM is quite possibly the best budget portrait lens on the market due to its affordability, high-quality optics, and f/1.8 maximum aperture.
Pros
Extremely cheap
Surprisingly great optics
Amazing maximum aperture
Cons
Not as sharp wide open
The Canon EF 50mm f/1.8 STM is perhaps the best 50mm lens for Canon users. It's amazingly cheap, compact, easy to handle, and fast. You can take some incredible portrait shots using the maximum f/1.8 aperture (the bokeh will be gorgeous!). Additionally, you can craft wonderful low-light photos and focus easily and quietly using the STM motor.
2. Nikon AF-S NIKKOR 85mm f/1.8G
Great for portrait headshots
The 85mm f/1.8 is a great option for tighter portrait photos. It also has a powerful autofocus motor and works great in low-light scenarios.
Pros
Nice bokeh
Fast autofocusing
Longer focal length
Cons
Not ideal for wider portraits
If you're hoping to capture tighter portrait photos, then Nikon's AF-S NIKKOR 85mm f/1.8G is a great pick. The 85mm focal length lets you easily emphasize the subject's face, so the lens works great for capturing headshots. It's on the older side, but it still does a great job and offers consistent sharpness across the board.
3. Canon RF 50mm f/1.8 STM
A great portrait pick for Canon RF-mount camera owners
This is a great starter portrait lens due to its superb build quality, sharp optics, and f/1.8 maximum aperture.
Pros
Good price
Fast focusing
Compact build
Cons
Wide-open sharpness could be better
If you've already purchased a premium Canon mirrorless camera, the RF 50mm f/1.8 STM is an excellent complementary Canon portrait lens. It's highly affordable – which will offset some of the cost of the camera – and it's sharp, compact, and durable. Additionally, you can use it for other types of photography, including street and travel shooting. What's not to love?
Start Your Photography Journey with These Essential Lenses
I hope you now know all the lenses a beginner photographer should have! Choosing your first handful of lenses can be an onerous task, and the sheer number of options can be intimidating. However, if you follow the tips in this guide, I'm confident that you'll fill your gear bag with a great range of lenses so you can start exploring many types of photography!
---
Disclosure/Disclaimer: As an Amazon Associate, we earn from qualifying purchases. Certain content was provided "as is" from Amazon and is subject to change or removal at any time.