Autofocus is an essential feature for many photographers and videographers. If you're looking to buy a Canon lens, you may find yourself wondering what the difference is when it comes to STM vs USM and whether one of these autofocus mechanisms has a greater advantage for your shooting needs. In this article, we look at both Canon's STM and USM autofocusing motors and give you an in-depth comparison of the two.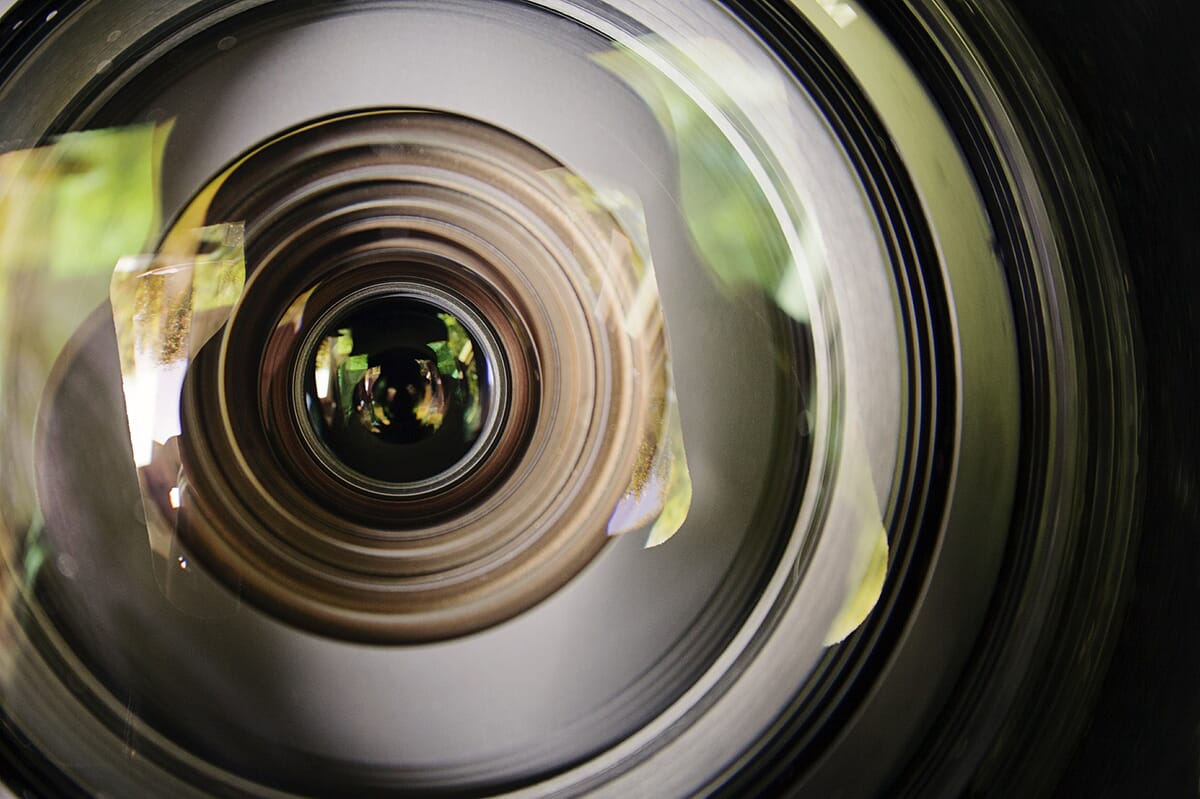 When you buy through links on our site, we may earn a commission at no cost to you. We evaluate products independently. Commissions do not affect our evaluations.
Canon's Current Autofocus Systems Explained
Canon offers a range of autofocus systems and the current best technology available is found in the USM and STM designs. Direct drive motors are still widely used, too, but the STM and USM systems offer superior performance.
DC – Direct Drive Motor
If you cannot see STM or USM in the product name, the Canon lens most likely has an older Direct Drive motor. This is still effective technology, but it cannot offer the same speed, accuracy, or silent performance of USM or STM tech.
USM – Ultrasonic Motor
The Ultrasonic Motor has been around since the 90s and remains Canon's most widely used autofocus system. The main premise of a USM motor is that it converts ultrasonic vibration energy to rotational force – this force then moves the lens. Canon currently has three types of USM motor – ring, micro, and nano.
STM – Stepping Motor
The Stepping Motor is a more recent addition and offers ultra-quiet autofocusing. Focusing is not mechanical but instead is achieved by sending signals between the focus ring and motor. Canon currently has two types of STM motor – gear-type and lead-screw type.
Canon USM Autofocusing In-Detail
The USM system is the most widely used autofocusing motor utilized by Canon, and it can be found in the best quality Canon lenses. Virtually all L-series lenses, for example, have a USM autofocusing motor. As discussed, this autofocusing system utilizes ultrasonic vibration energy to provide rotational force to move the focus ring. When considering Canon STM vs USM, USM is considered to be the faster focusing method.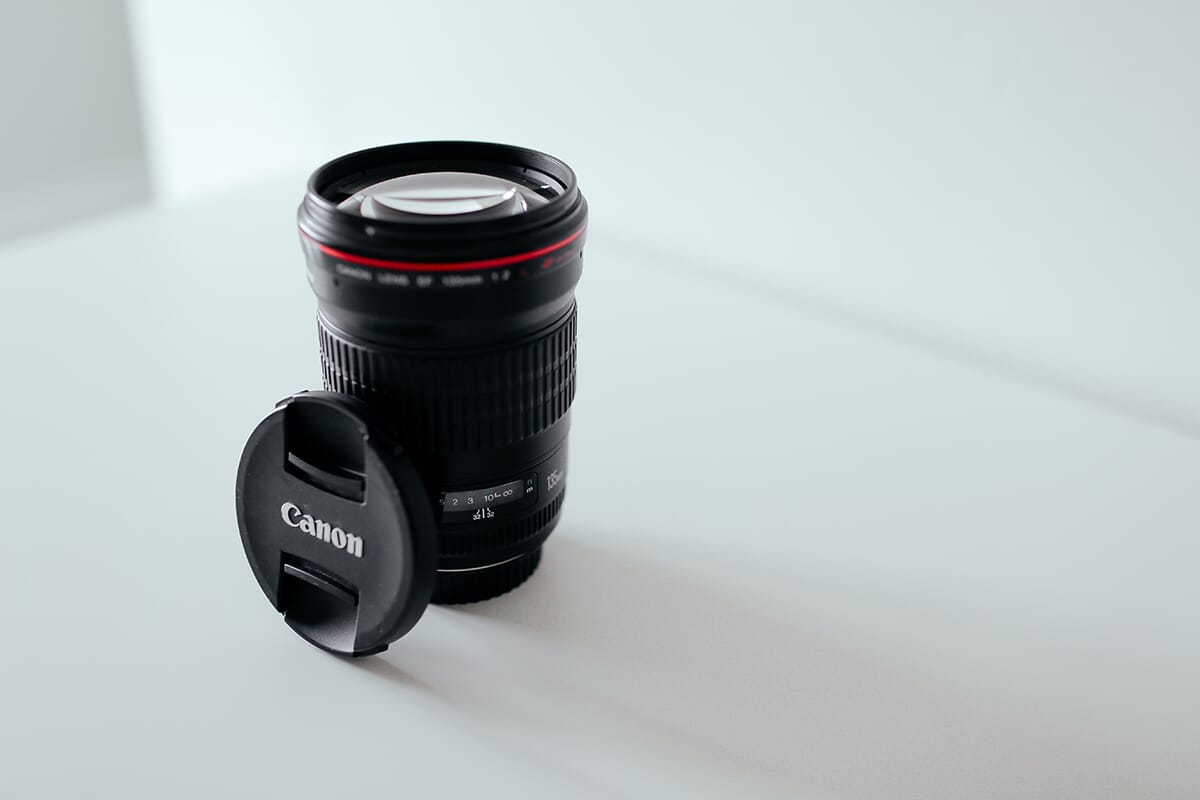 Different Types of USM Motor
As mentioned, there are currently three types of USM systems – Ring-Type, Micro, and Nano. Ring-Type was the first USM motor, followed by Micro, with Nano being the latest development in this autofocus system.
Ring-Type USM
Ring-Type USM offers excellent focusing speeds with amazing accuracy. This system uses electrical currents to create vibrations that rotate the focusing element.
Micro USM
As the name would suggest, Micro USM is a much smaller and compact USM autofocusing system. Due to its smaller size, the Micro USM system can fit in a greater range of Canon lenses. For comparison, the components in this system are roughly half the size of the Ring-Type USM discussed above.
Nano USM
This USM system was created in 2016 and combines the speed of traditional USM motors, with the silent operation of STM motors. The Nano USM system still uses an electrical current to create vibrations to move the focusing element. The makeup and construction are slightly different from the original Ring-Type USM.
Pros and Cons of USM
The USM autofocusing system provides exceptionally quick focusing with great accuracy. It is currently the fastest focusing system Canon has. This makes it ideal for professional photography, especially where you are shooting moving objects.
Additionally, USM motors have a quick start and stop function ensuring optimum focus response. They also have fantastic holding power which means the motor can be switched off without any further input. USM motors also still provide relatively quiet and effective manual focusing.
On the downside, this autofocusing system is usually attached to a much more expensive lens. Additionally, the focusing is considered more jarring than the STM system and therefore less ideal for videographers.
Pros
Ultra-fast autofocusing
High accuracy and quick response
Better build quality
Cons
More expensive
Less silent than STM
Popular Lenses with USM Technology
There is an excellent choice of Canon lenses with USM motors. Most of the L-series lenses and other high-quality telephoto lenses have a USM motor. This is because the USM system can more effectively move the large lens elements. The following are examples of popular Canon lenses with USM motors:
Canon EF 24-70mm f/2.8L II USM
The Canon EF 24-70mm f/2.8L II USM is an excellent quality lens that many professionals use as their standard lens. It offers a great focal length range and a solid constant maximum aperture of f/2.8. It also features a USM focusing motor and is an L-series lens which means it features enhanced build quality.
Canon EF 50mm f/1.4 USM
The Canon EF 50mm f/1.4 USM is a top-quality prime lens that is incredibly durable for various photography types. With a maximum aperture of f/1.4, you can capture fantastic detail and easily separate the subject from the background. It also features a Micro USM focusing motor.
Canon EF 70-300mm f/4-5.6 IS II USM
This lens is an older model, but it still holds up well as a telephoto lens. It features image stabilization and a Nano USM focusing motor. The maximum aperture range also gives great control.
Canon RF 85mm f/1.2L USM
Although this lens is relatively expensive, it offers supreme image quality for portraits. The maximum aperture of f/1.2 is amazing, and it also features a Ring-Type USM. It has various aspherical and UD elements to ensure sharp images are produced with minimal distortion.
Canon STM Autofocusing in-Detail
The Stepping Motor is becoming widely used, especially in budget Canon lenses. When looking at STM vs USM, STM has generally been considered the better option for video. This is because it provides smoother focusing that is less jarring than USM. STM autofocusing is also much quieter than its USM counterpart.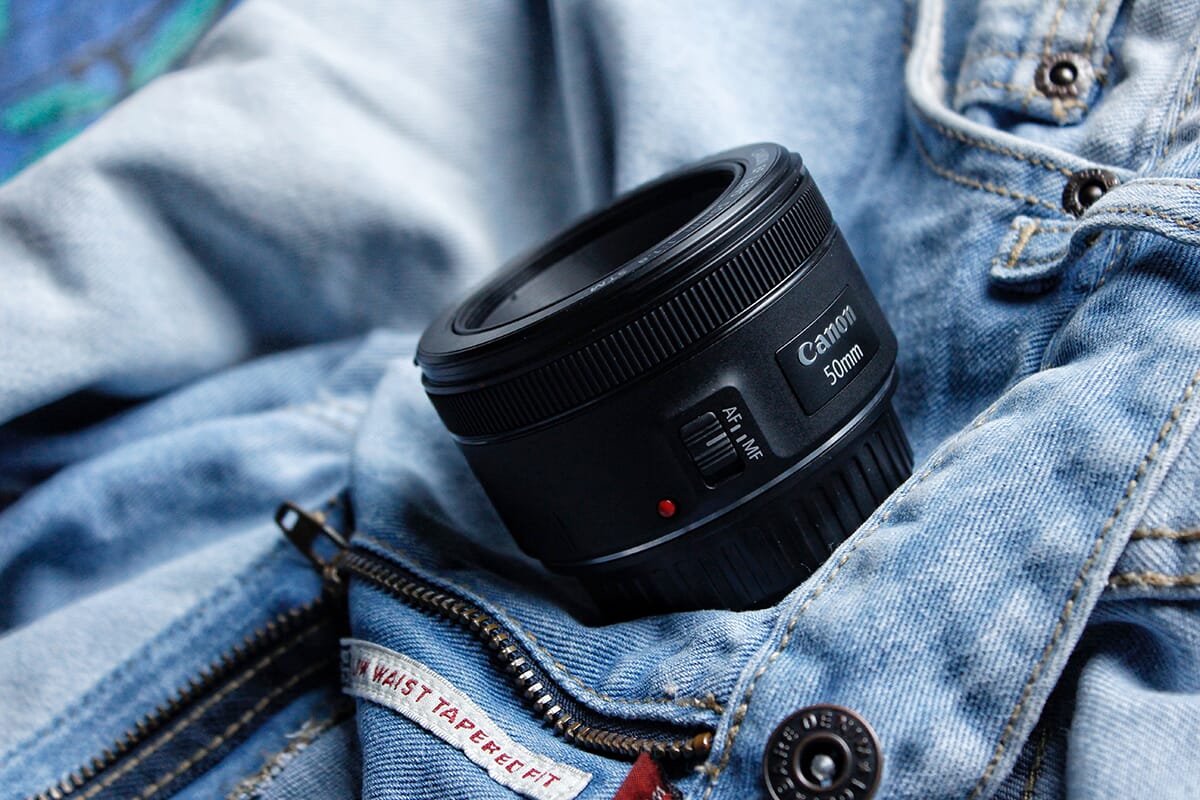 Different types of STM motor
There are currently two types of STM motor – Gear and Lead-Screw. You can see details about both focusing methods below:
Lead-Screw STM
Lead-Screw STM systems are generally used in larger lenses as the mechanical components can cope with the larger lens elements. Lead-Screw STM also typically provides the quickest autofocus of STM lenses with the quietest operation.
Gear-Type STM
The Gear-Type STM system is generally used in smaller STM lenses due to its compact size and mechanism. It uses helical gears to drive the focus ring.
Pros and Cons of STM
The Canon STM autofocus system is generally used in smaller and cheaper Canon lenses. It is considered the best choice for video because of its silent and smoother focusing operation. It is still great for photos, but when looking at STM vs USM, USM is the professionals choice for photography.
On the downside, STM lenses are generally of cheaper build and may not offer the same raw quality as USM lenses. Also, the STM system, when used for manual focus, is much louder than a USM lens.
Pros
Silent operation
Smooth focusing for videos
Much cheaper
Cons
Not as fast for autofocusing
Lesser build quality
Popular Lenses using STM
The Canon STM autofocus system can be found in a host of budget lenses for the EF, EF-S, EF-M, and RF lens mounts. This focusing system is usually present in cheaper build lenses but still offers excellent quality and silent focusing. The following are examples of some of the most popular lenses featuring the STM focusing motor:
Canon EF 50mm f/1.8 STM
The Canon EF 50mm f/1.8 STM is one of the cheapest prime lenses available for Canon cameras and it still offers amazing quality. It uses an STM motor and has a brilliant maximum aperture of f/1.8.
Related Post: Canon 50mm f/1.4 vs f/1.8
Canon EF-M 22mm f/2 STM
For EOS M cameras, the Canon EF-M 22mm f/2 STM is a great lens. It is fantastic for landscape photography but can also make a decent macro lens. It provides sharp image quality and quick, silent focusing due to the STM motor.
Canon EF-S 55-250mm f/4-5.6 IS STM
For APS-C cameras, the Canon EF-S 55-250mm f/4-5.6 IS STM is a solid lens with a versatile focal distance. You can shoot anything from portraits to telephoto with this lens. It also has a decent build quality and an STM autofocusing motor.
Canon RF 600mm f/11 STM
A relatively new lens for Canon EOS R cameras is the Canon RF 600mm f/11 STM. This huge super-telephoto lens is a superb buy for wildlife photography. It features a different design from most Canon RF lenses, but it still benefits from an STM motor.
Which is Better – Canon STM vs USM
So which is the better option in the STM vs USM debate? This depends both on your preferences and what you intend to use the lens for. Also, it should be noted that both autofocusing systems are high-quality and provide fast and accurate focusing.
For photography, we would recommend lenses with the USM system. These are generally better-quality lenses overall. USM is ultra-fast, accurate, and great for quick action shots where the subject moves frequently.
For video, we would recommend lenses with the STM stepping motor. Generally, the STM motor performs better for video. It has a smoother focusing mechanism which means you can keep focused on a subject as it moves or create smooth focus transitions. Also, if you can't afford expensive L-series lenses, lenses with STM focusing make a great budget alternative.
FAQ
Why do higher end lenses use USM instead of STM?
Generally, L-series lenses and other high-quality Canon lenses use USM. This is because the USM system can cope better with moving larger lens elements whilst still providing ultra-fast autofocusing.
Which is better and why: Canon STM or USM lenses?
USM is generally better for pure photography due to its excellent response time and fast focusing. Alternatively, STM is generally better for video due to its smoother focusing method.
Canon 50mm STM vs USM?
Both the EF 50mm f/1.4 USM and EF 50mm f/1.8 STM are excellent quality lenses. The USM version offers greater control over depth of field, but the STM version is much cheaper and a better budget option.
Canon 18-135mm STM vs USM?
The Canon 18-135mm f/3.5-5.6 IS USM is the better quality lens and has an effective nano USM autofocusing motor. The STM version is cheaper but doesn't offer the same quality.