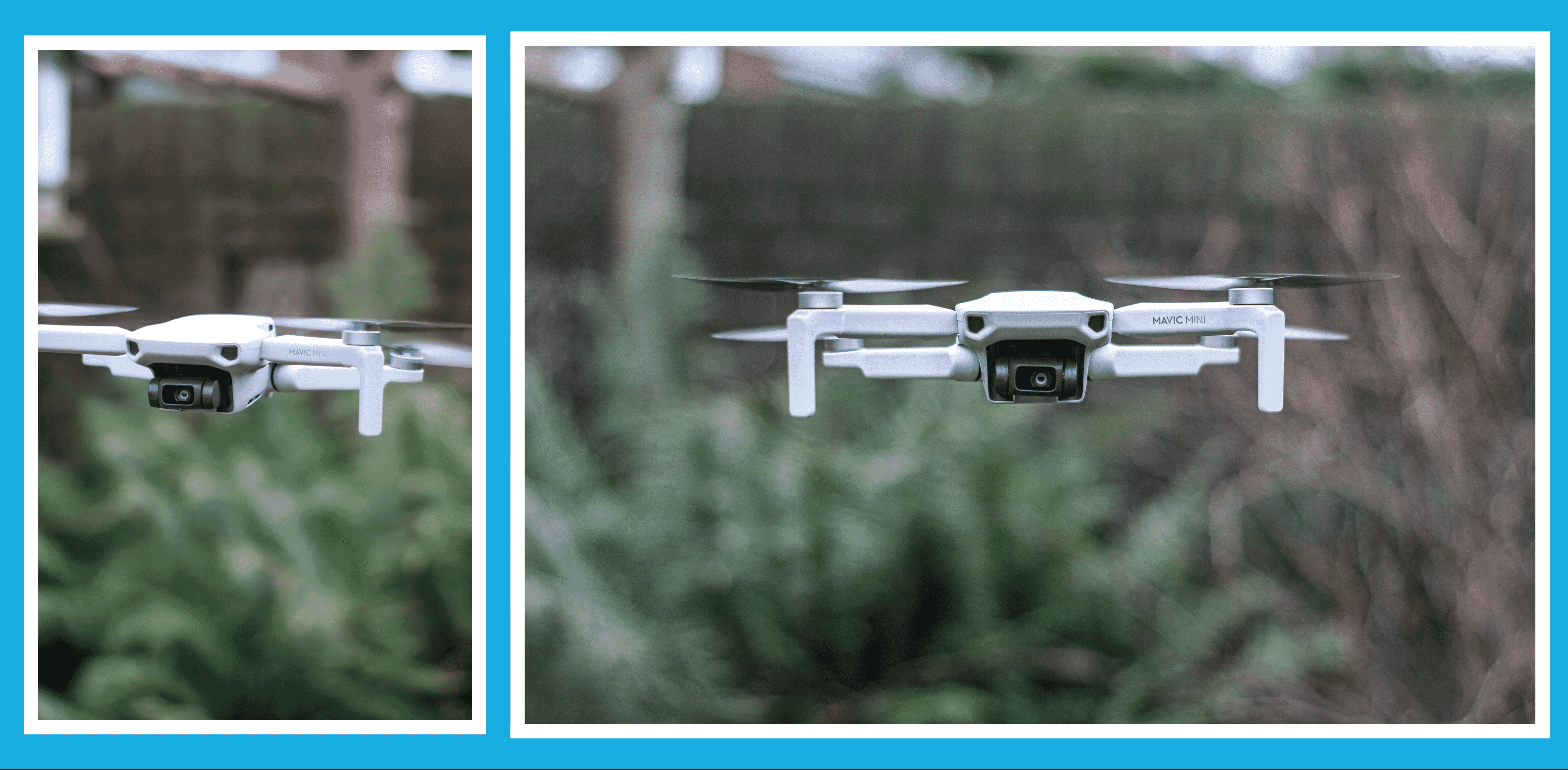 The DJI Mavic Mini is the latest drone unwrapped by DJI. The company's impressive range of drones includes offerings for a wide range of users. From the serious flyer right down to a teenager trying out drone flying for the first time. Almost all of these drones come with an impressive list of features that make DJI drones stand apart in the clutter of options currently available in the market.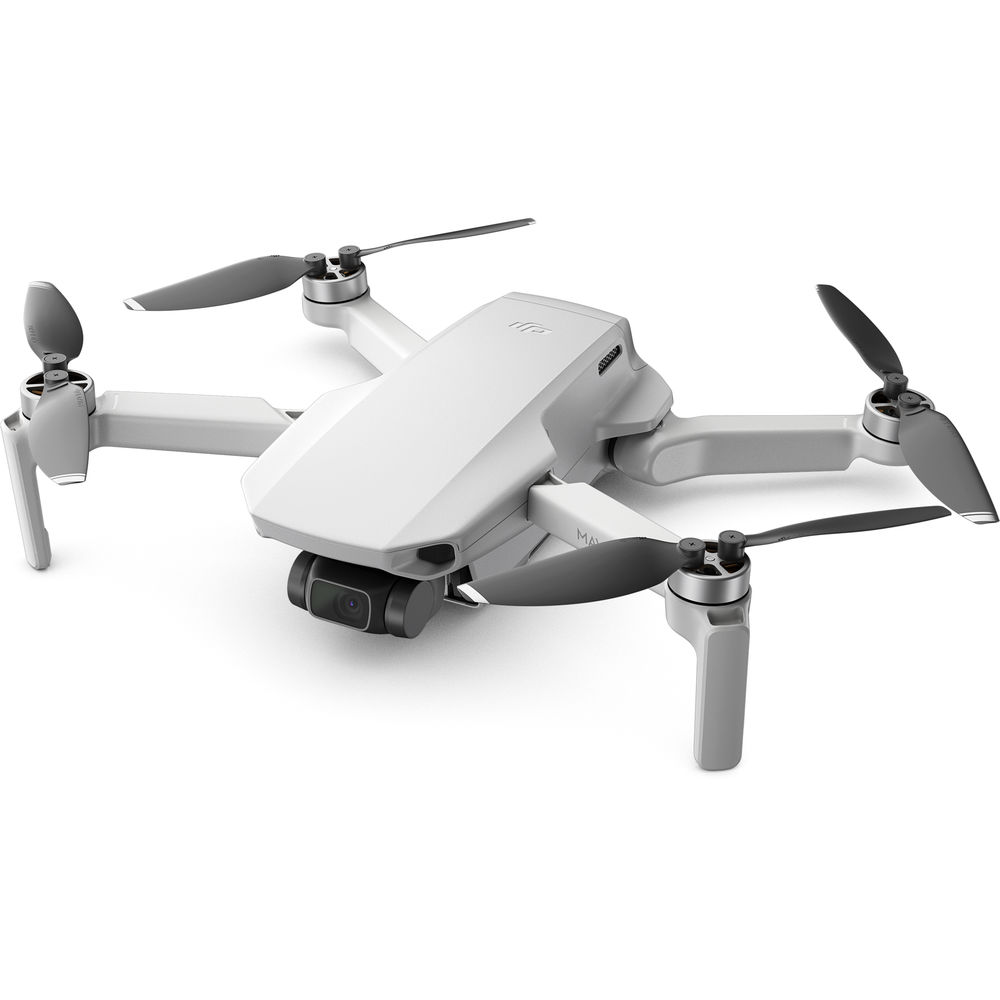 One thing that we cannot but ignore is how small a package the DJI Mavic Mini actually is. It certainly looks like that DJI has done some serious cost-cutting to make it lightweight and attractive to the first time drone flyer.
Compulsory Registration
The DJI Mavic Mini does not require to be registered to be flown, as some of the other drones do. Most countries have some sort of regulations in place for flying drones, both commercially as well as for personal recreational purposes. Smaller drones, however, always fly under the radar so to say. Because anything 249 grams or less don't require to be compulsorily registered with the regulatory bodies.
This happens to be the loophole in the regulations which the Mavic Mini utilizes. Its weight at take-off is just 249 grams. Thus, it does not require to be voluntarily registered with the FAA in the USA or other regulatory governing bodies around the world depending on where you would be flying this.
That said, even though you don't need it to be registered you have to apply some amount of common sense when flying it. Avoid flying them in what are traditionally 'red zones' or no-fly zones. Especially, military installations, border areas, government buildings, and courthouses among others.
DJI Fly App
DJI has developed a new app named DJI Fly specifically for the Mavic Mini. All you have to do is download the app (DJI Fly) and install it on your smartphone.
The Flying App comes preloaded with information as to the areas where you should and should not fly. This is going to help users who are not familiar with the more complicated software that tells you the restricted areas.
That said, the initial experience is that the map restrictions have not been tailor-made for individual countries. Additionally, there are many items on the menu that strike you in Chinese! This will probably be updated with a future software update.
So far as the user interface is concerned the Mavic Mini's control app is simple, neat and clutter-free. DJI has ensured that the app is as clean as possible so as not to intimidate a newbie operating this for the first time.
If you are someone who has already flown other DJI drones, you would immediately notice the difference. While some of the Quickshots options are available, many of the other features and functionalities in the app are missing. Which is, as has been stated above, both a good and a bad thing.
Related post: Best Budget Drones
Flight Time
One of the many complaints that we hear from our readers is the lack of flight time for their drones. Quite simply larger the drone size, more power is required to lift it off Terra Firma and then to keep it away from it for a longer period of time. And that means a bigger battery. Which is kind of a paradox because you need a larger amount of power to take-off and then fly longer.
The Mavic Air is the closest drone competition of the Mavic Mini from the DJI stable. And that drone has a flight time of just 21 minutes. Compared that to the Mavic Mini, which has a flight time of 30 minutes.
Speaking of flight time, you could opt for the Fly More Combo. This package comes with three batteries and a charging dock. The charging dock doubles up as your storage box when you are traveling with your drone. That kind of prevents the batteries from tossing and tumbling inside your camera bag.
Flying Mode
The drone has only three flying modes. Sports, Position, and Cinematic. Needless to say, the Cinematic flying mode is the best when it comes to recording videos and is also the recommended flying mode for the first time flying. For someone with a bit more experience, the sports mode will give a slightly more enthusiastic feel. Though if you are looking for a drone that you can race with the Mavic Mini isn't the drone that you need.
Wind Resistance
Wind resistance is far less with the Mavic Mini compared to something like the Mavic Air. The product is extremely light and doesn't quite have the bulk to resist strong breeze the way something like the Mavic Pro can. You definitely wouldn't want to use this drone in places where there is a strong breeze.
That said, it should be able to handle a breeze of around 20-25km/h. As the results shown in the video above tend to establish. Mavic Mini is capable of recording very smooth videos in such conditions.
Related Post: Best Drones for Still Photography
Precise Hovering
The Mavic Mini comes with sensors at the bottom as well as GPS. Using these two it can hover at a position quite well. That said there are no sensors at the front or at the back. So, while it can detect what's at the bottom, and use this to hover at a place, even without using GPS, it cannot avoid obstacles which might be directly in front or behind it.
Imaging Sensor Details
The Mavic Mini is powered by a 1/2.3" CMOS sensor. This is the same sensor on the older Mavic Air. The sensor has an effective resolution of 12 megapixels.
Camera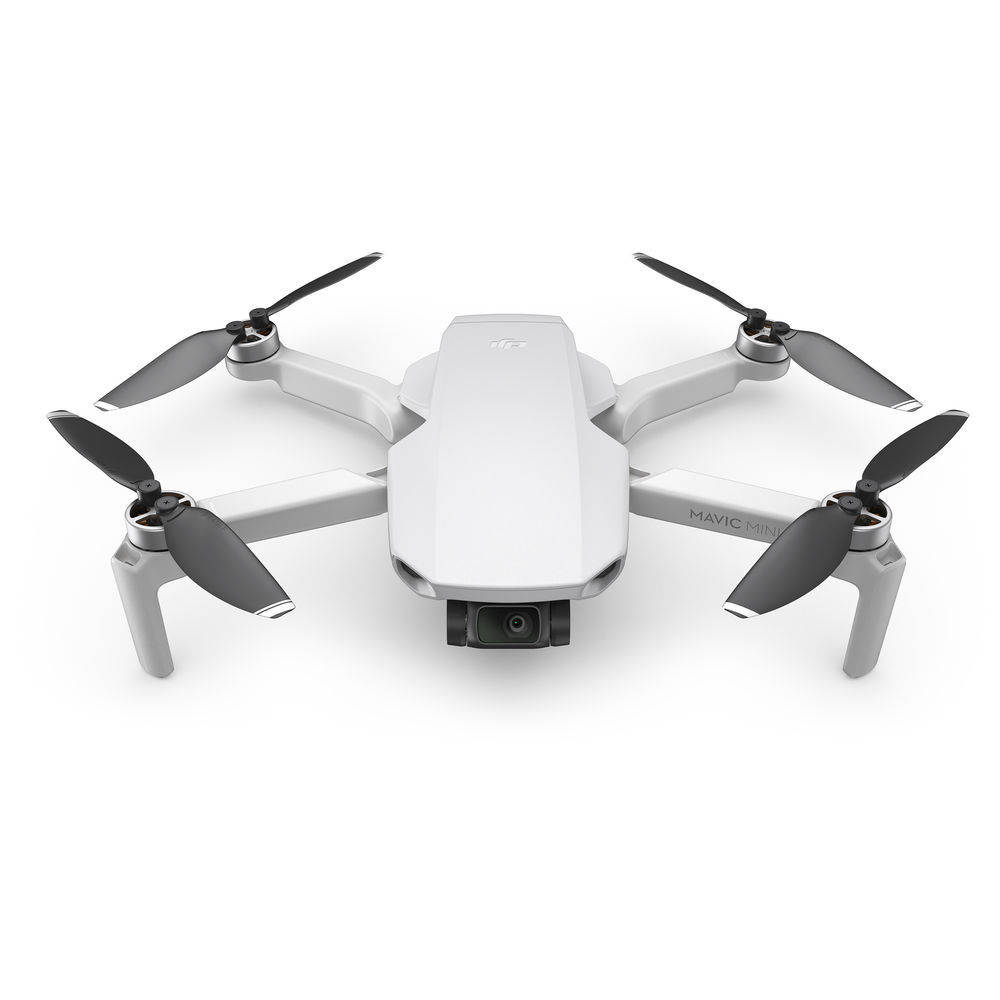 The Mavic Mini comes with a small camera capable of supporting a field of view of 83-degrees. The fixed aperture of the lens is f/2.8 which should give a sharp image when looking at a wide vista.
For any drone, the ability to produce clean, sharp images and footages is the primary requirement. That is apart from its ability to fly in a stable manner through the air. The Mavic Mini does that for the most part. Except when you fly that in strong wind.
Video Resolution
The one thing professionals would resent and the reason why would probably not be interested in the Mavic mini is the lack of UHD/4K shooting capabilities. Unlike the Mavic Air, the Mavic Mini shoots only full HD at 25/30/50/60 fps and UHD (2720 x 1530p) at 25/30 fps. That immediately puts the Mavic Mini on the back foot.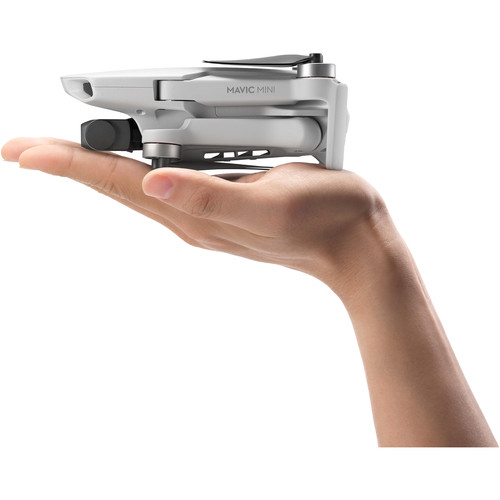 But then you have to understand that the Mavic Mini isn't designed for serious flyers. It is designed for people who are amateurs and probably flying a drone for the first time. In that regard, the Mavic Mini does a good job.
And you have not yet read the most striking feature of the Mavic Mini. This tiny 249 grams drone comes with a 3 axis gimbal. That means anything it shoots in terms videos and stills will be stabilized and likely without any blur.
Compared to that the DJI Spark has only a 2-axis gimbal. That said the DJI Mavic Air has a similar 3-axis gimbal.
Related Post: The Best Software to Edit Drone Videos
Storage
A serious drawback of the Mavic Mini is the lack of internal storage. We have seen how the Mavic 2 series drones come with an internal storage option of 8 GB. This is useful in a situation where you may have forgotten your memory card. The internal storage option saves your day in a way, though it is never enough. This is because the Mavic 2 series drones shoot 4K / UHD. The Mavic Mini doesn't have internal storage at all. So you need to double-check that there is a MicroSD card in the card bay before it takes off.
Video Feed
The maximum distance that the drone is capable of feeding a video input is 4 Km. you wouldn't want to fly the Mavic Mini away from the line of sight though. Regardless there is a Return to Home button that takes care of a runaway drone most times than not.
Still Resolution
And just as a bonus the Mavic Mini shoots stills at a respectable resolution of 4000 x 3000 pixels (4:3 ratio) and 4000 x 2250 pixels (16:9 ratio).
Controller
The DJI Mavic Mini controller inside the box does look strikingly similar to the DJI Mavic Air controller. Except for a few buttons that are missing the controller is the same as some of the other ones we have seen before.
What are the features missing?
Aggressive cost-cutting is reflective not only in the build quality of the drone but also in its feature list. For example, there are no sensors at the front or at the back so the Mavic Mini has no way of detecting if anything is in front or back. In other words, there is no obstacle collision system. You shouldn't be flying this in a space that is filled with potential obstacles.
Plus, one more important feature that seems to be missing is Intelligent Flight Modes. There are a bunch of these modes that are available across a number of DJI drones. These include the ActiveTrack and TapFly.
Final Thoughts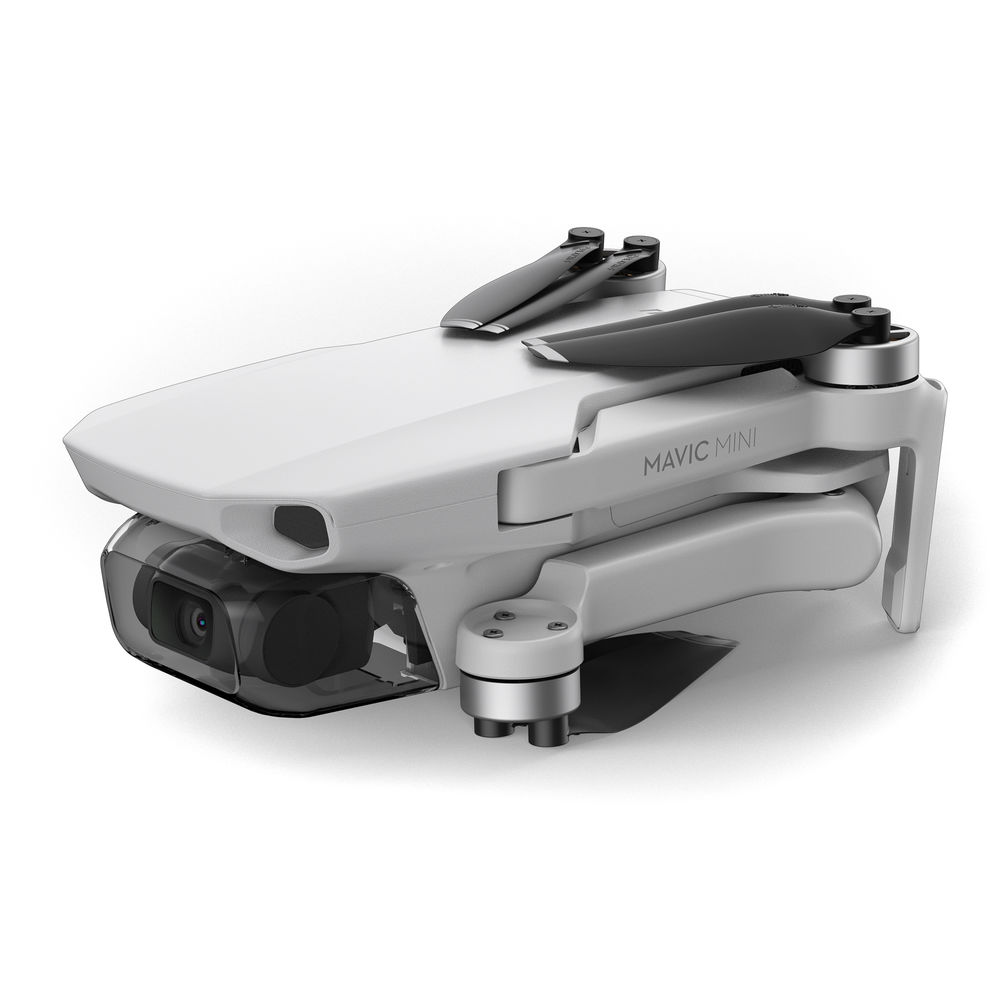 The Mavic Mini is not a drone for the enthusiast. It is definitely designed for a beginner. Someone who is interested in flying a drone and doing it for the first time. If professional video work is your forte then this is not the drone that you need. You wouldn't get UHD / 4K recording with this video.
Also, the lack of an obstacle avoidance system means you will have issues when flying through thick growth or in an urban environment.
Additionally, the extremely lightweight design of the drone, although being a boon in some ways, is also a curse in other situations. Such as in windy conditions. You will have trouble flying this over a water body or around the coastline where conditions are very windy.
But, having said all that you don't need a license to fly this drone and also you don't have to register the drone either. And almost anybody can fly this. The only thing that you have to keep an eye out for is the drone should not be flown over a sensitive location.
For professional-quality video recording, you would be better off buying the Mavic 2 Pro or even the DJI Mavic Pro. For everything else, the DJI Mavic Mini does a great job. This is without a doubt one of the best entry-level drones you can buy.
Which are the drones that I can fly without registration?
Currently in the US drones with a take-off under 250 grams don't require compulsory registration. The DJI Mavic Mini is one such drone.
If the DJI Mavic Mini good for professional videos?
In one word – No. the DJI Mavic Mini doesn't shoot 4K/ UHD. It also does not have a collision-avoidance system. Plus, the light weight makes it difficult to fly in all conditions.
Is the DJI Mavic Mini a good drone for first-time flyers?
It definitely is, yes. It is also a good buy if you are on a budget. It offers everything you need from your first-ever drone. It comes with 3-axis gimbal for stabilized recording in relatively calm weather and the f/2.8 aperture produces reasonably sharp images in good light.