Imglarger is a suite of online tools that are used for image enhancements. These include upscaling, enlarging, sharpening, and noise reduction. If you are looking for a set of simple tools to improve the quality of your images, this could be the suite for you. In this Imglarger review, we test the different AI tools and see how effective they are.
At the end of this review, you should have a clear idea of the quality and value of the services offered by Imglarger. We also look at how these tools compare to other popular options like ON1 Resize 2022.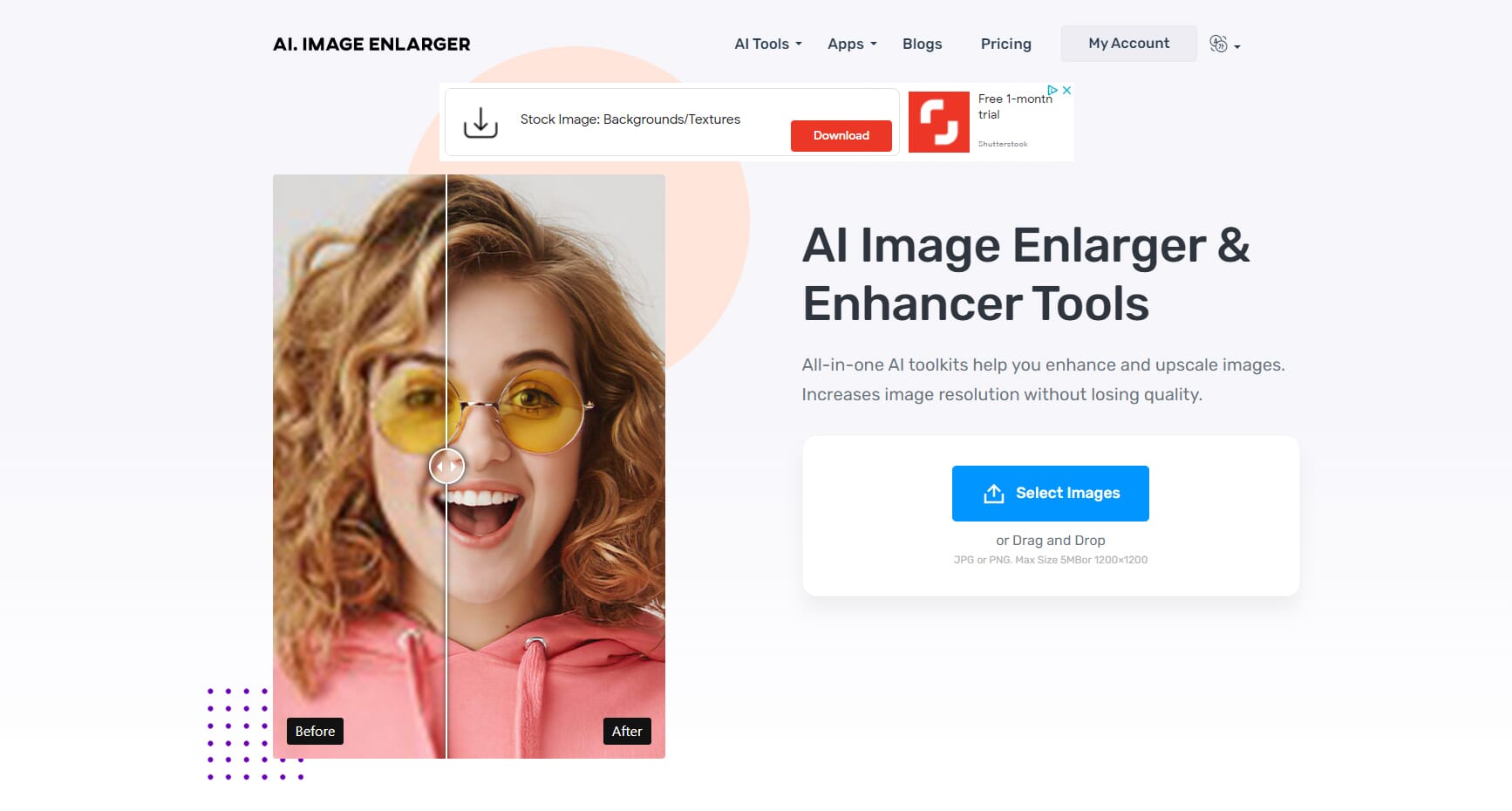 When you buy through links on our site, we may earn a commission at no cost to you. We evaluate products independently. Commissions do not affect our evaluations.
Imglarger Review: Overview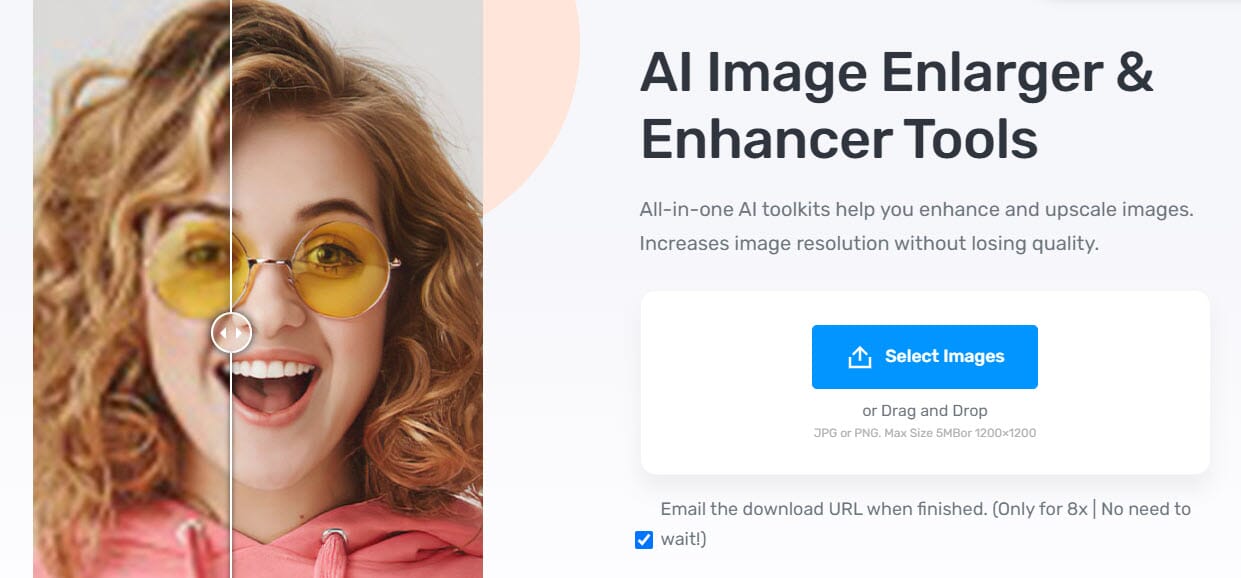 A great set of AI tools for photographers
Imglarger offers plenty of tools to enhance your workflow and improve your photos. If you want to level up your files without spending hours in a post-processing program, it's a solid choice.
Pros
Excellent image enlarger
Great for high-ISO noise reduction
Good for hobbyists and even professionals
Imglarger offers an extensive set of tools concerned with automatic edits for photos. The tools all use AI technology. This is meant to improve your workflow and reduce the time and effort needed to edit individual photos. The tools include:
AI Image Enlarger
AI Enhancer
AI Sharpener
AI Denoiser
AI BG Remover
AI Cartoonizer
The most important tools are arguably the image enlarger, enhancer, sharpener, and denoiser. These tools all have practical uses and could be beneficial for those who edit large volumes of photos regularly. For example, the AI Image Enlarger allows you to increase the size of files to 200%, 400%, or 800% of the original without compromising the image quality.
The user dashboard and tools are all easy to use. You do not need any photo-editing knowledge or skills. Each tool essentially prompts you to upload a file, and the rest of the process is completed for you. The slight downside here is that you do not have any control over the editing processes.
Overall, the quality of the different tools is fantastic. The AI technology is advanced, and apart from a few issues, each tool works well. The AI Image Enlarger, AI Enhancer, and AI Denoiser are all particularly useful and give professional end results.
Imglarger Review: Features, Usability, and More
In this review, I start by looking at the pricing plans and the usability of the dashboard. I then test and review each of the main AI tools and include real processed images to show you what the tools can do.
Pricing
Imglarger has a simple price structure based on credits. Credits are the currency you need to use the different AI tools. There are three pricing plans:
Free: $0.00 per month
Premium: $9.00 per month
Advanced: $19.00 per month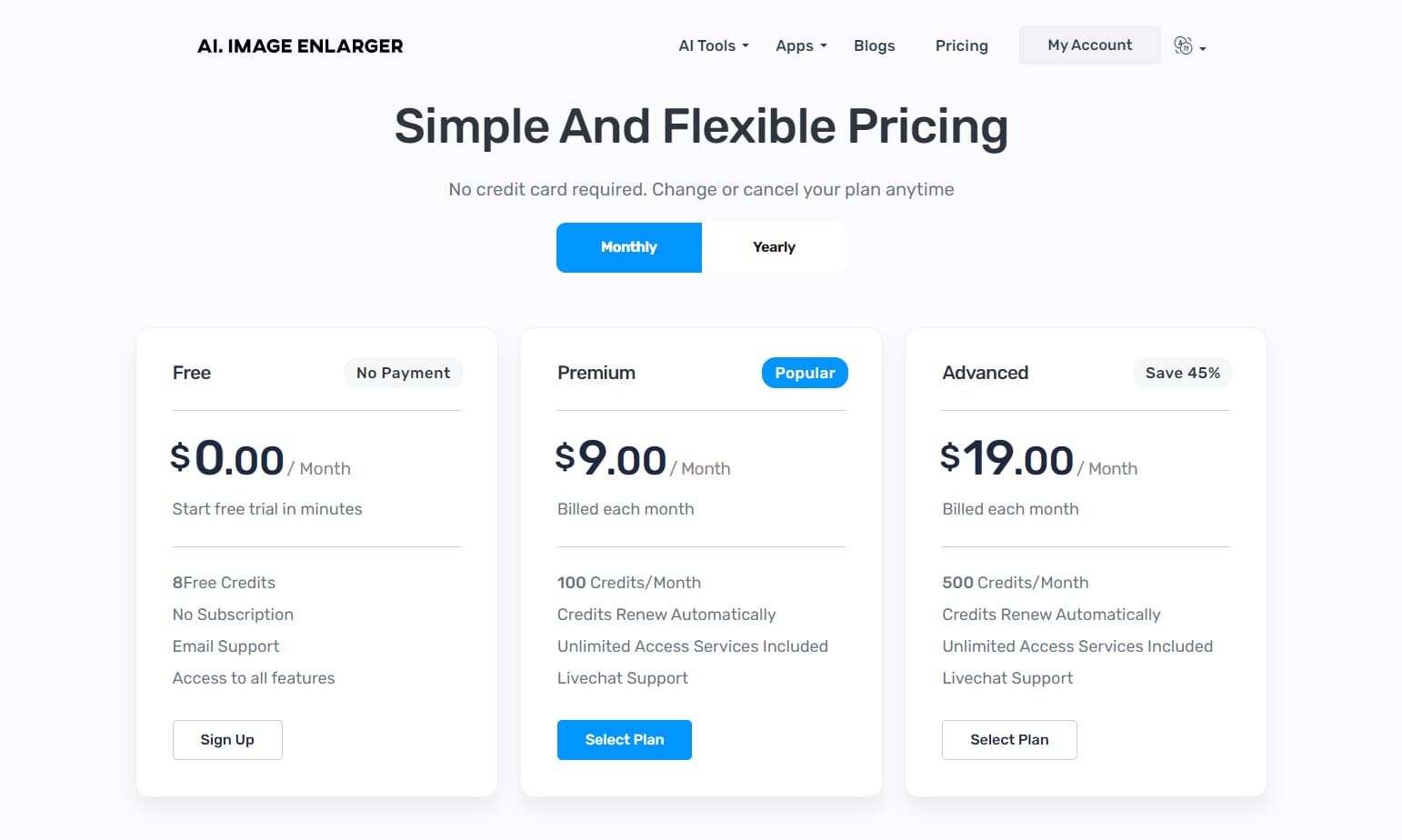 Free
The free plan is a good starting point. You get 8 credits per month, and it gives you access to 200% and 400% enlargement options. The maximum image size is capped at 5 MB, however.
Also, there are maximum image dimensions for all of the tools. And you also have to put up with ads on the tool pages.
Premium
For $9 per month, the number of credits is bumped up to 100. You get the added bonus of an 800% image enlargement ratio. The Premium plan also gives unlimited access to both the AI Image Enlarger and the AI Image Upscaler tools. And the maximum image size is increased to 10 MB.
Image dimensions are also greatly increased to 4000×4000 pixels for the Enlarger and 10000×10000 pixels for the BG Remover. Ads are removed, and you get faster processing speeds.
Advanced
The Advanced plan is exactly the same as the Premium plan, but you get 500 credits per month instead of 100.
User Dashboard
The website, user dashboard, and account management sections are all user-friendly. Once you have registered an account, simply open the website and you can access the different tools using the main navigation menu.
There is an account management section, too. In this section, you can view and change your account details, including your subscription plan, email, and password.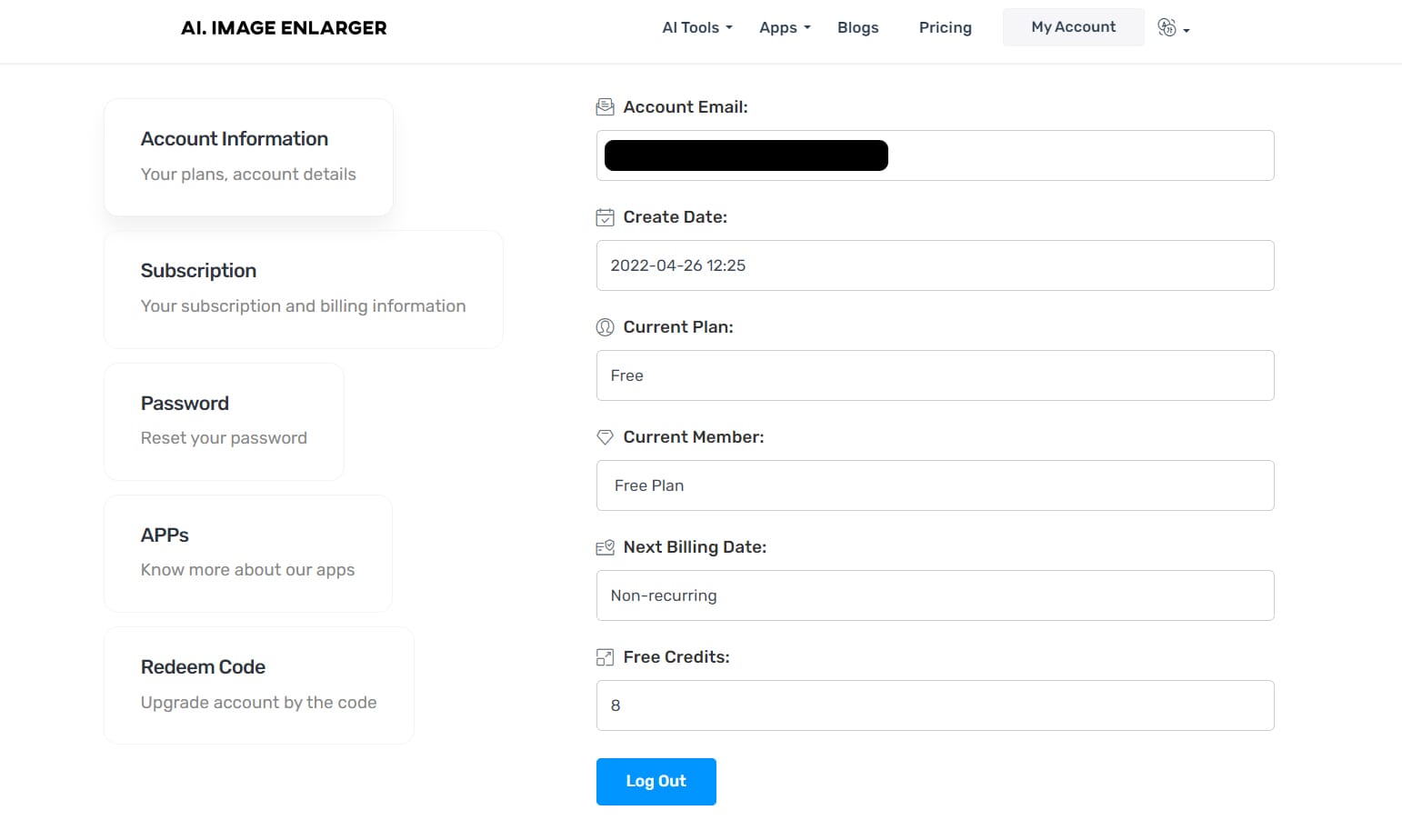 Aside from these two features, there isn't anything else in terms of a traditional user dashboard. Imglarger is a simple platform that most people should find helpful. However, I do accept that some users would like more control and more features.
Image Editor
Before using the "Start" feature for most of the tools, you can select an edit option. This opens a basic image editor in a new window.
This is a useful option and does give users greater control over the quality of their images. The available tools include:
Crop
Finetune
Annotate
Filter
Redact
Frame
The Crop tool allows you to adjust the crop of the image as well as the rotation and alignment. You can then essentially do a full edit using the Finetune tool. It lets you adjust different image parameters including brightness, contrast, saturation, exposure, temperature, and clarity.
The Annotate feature is like a mini set of Photoshop tools. For example, you can add lines, arrows, shapes, and even draw on the image.
There is also a simple range of filters available. These are relatively basic but could be useful. For example, there is a range of black and white filters.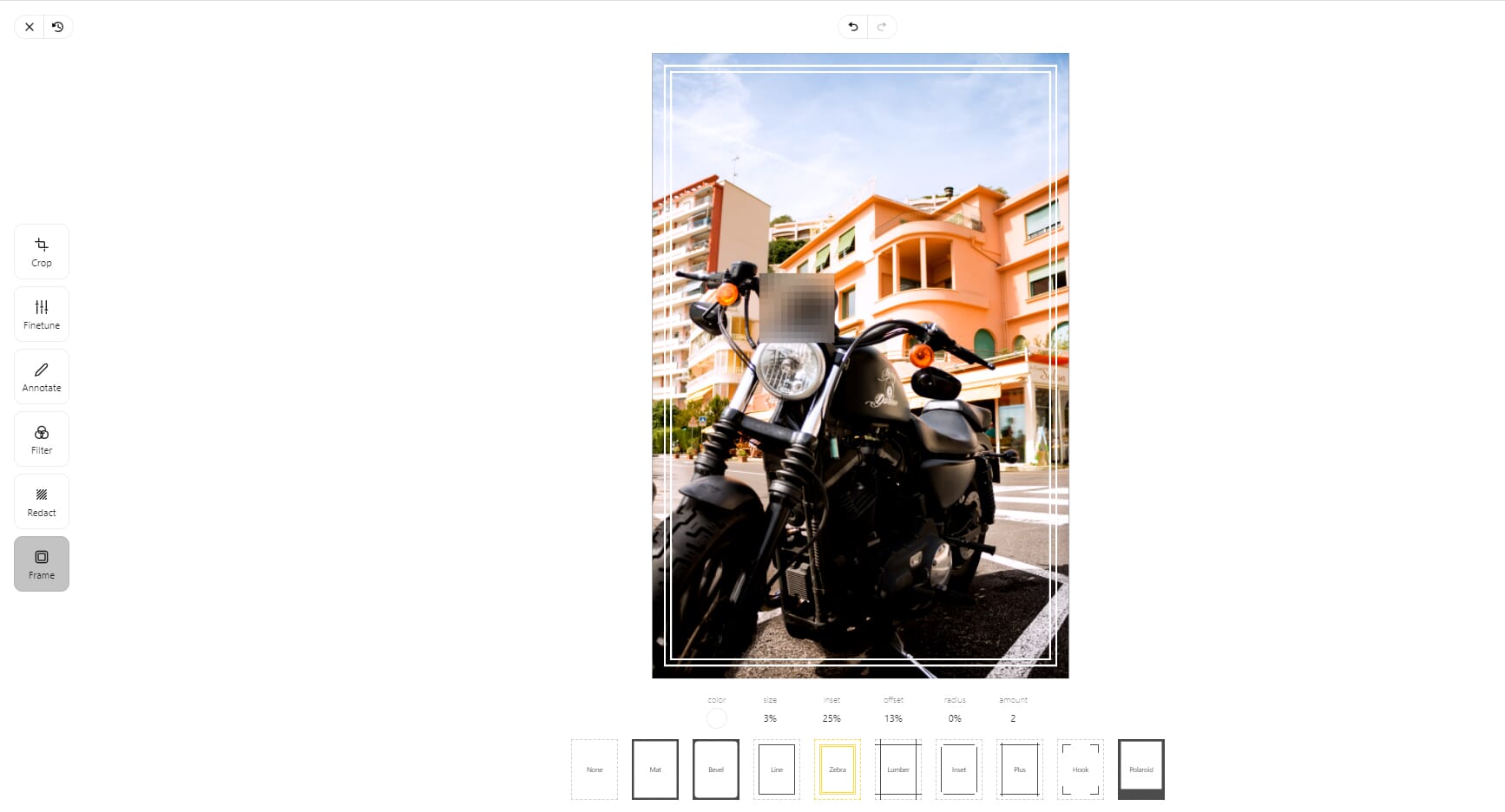 The Redact tool can be used to blur specific parts of your image. You may, for example, need to blur out a person's face if they do not want to be shown. You can simply drag the Redact tool over the subject's face and it will make the targeted area unrecognizable.
Lastly, there is a frame tool. Here you can add a range of frames to your photos. The frames are subtle, and they're great if you want to do social media marketing or turn a photo into a marketing piece. You can also change the parameters of the frames, including the size, position, inset, and color.
AI Image Enlarger
There may be instances when you want to enlarge an image without losing quality. For example, you may only have a small JPEG image and no access to the full-size RAW image. Simply enlarging the image using software like Adobe Photoshop would result in pixelation and a major loss of resolution, but AI Image Enlarger promises to do a much better job.
The AI Image Enlarger tool has a simple upload field. After uploading a file, you can then select the percentage by which you want to enlarge the photo. If you're using a free account, this is either 200% or 400%. If you have a Premium or Advanced subscription, you can also enlarge the photo to 800%. The processing time isn't too bad, but I found that the tool was buggy. Sometimes it simply stopped working, and I had to refresh my browser and re-upload the file.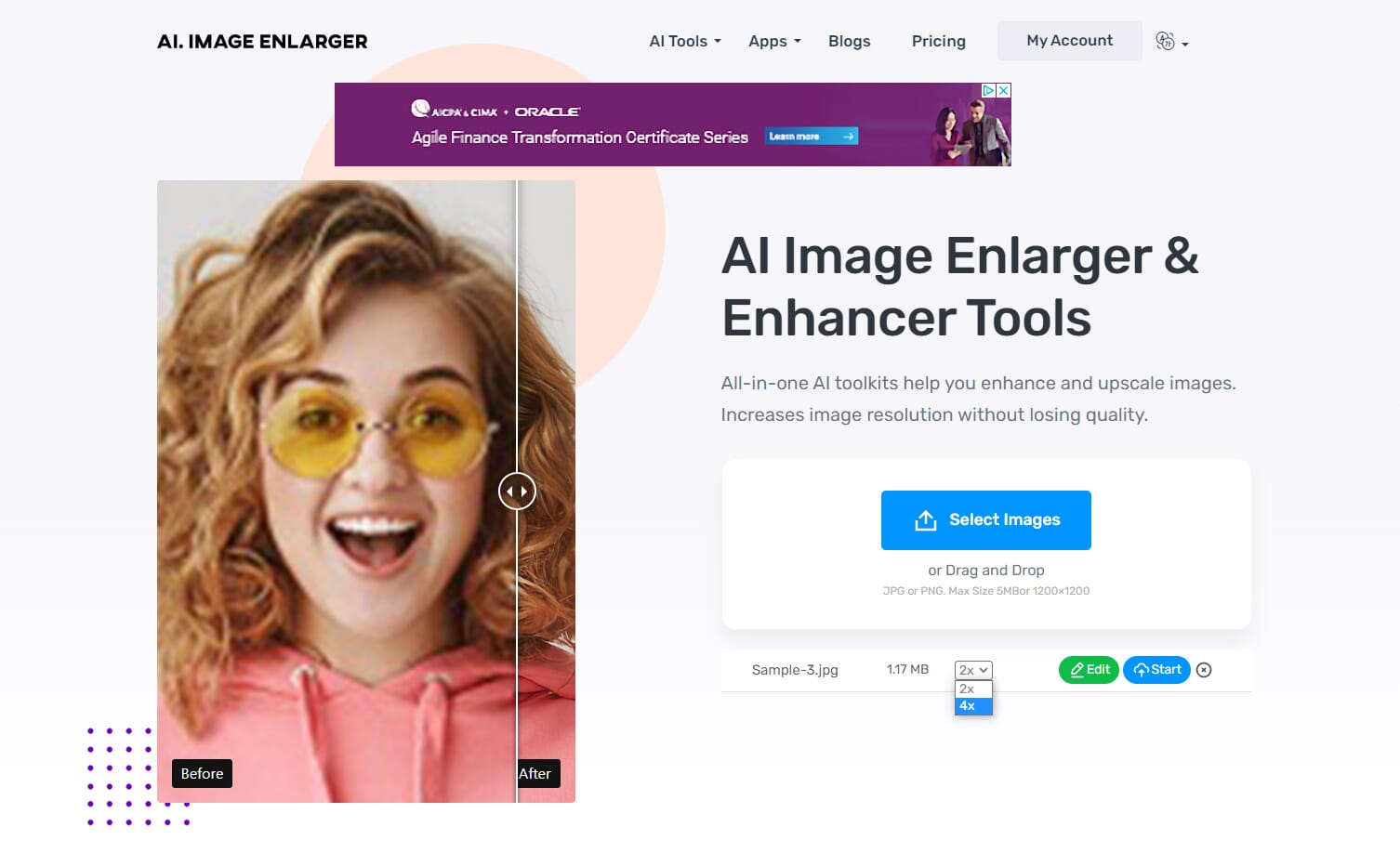 Regardless, I was impressed by the end result. The enlarging process worked incredibly well. I used a sample image that had pixel dimensions of 1200×800. I then used the AI Image Enlarger tool to enlarge it to 200% and 400%. You can see the results below: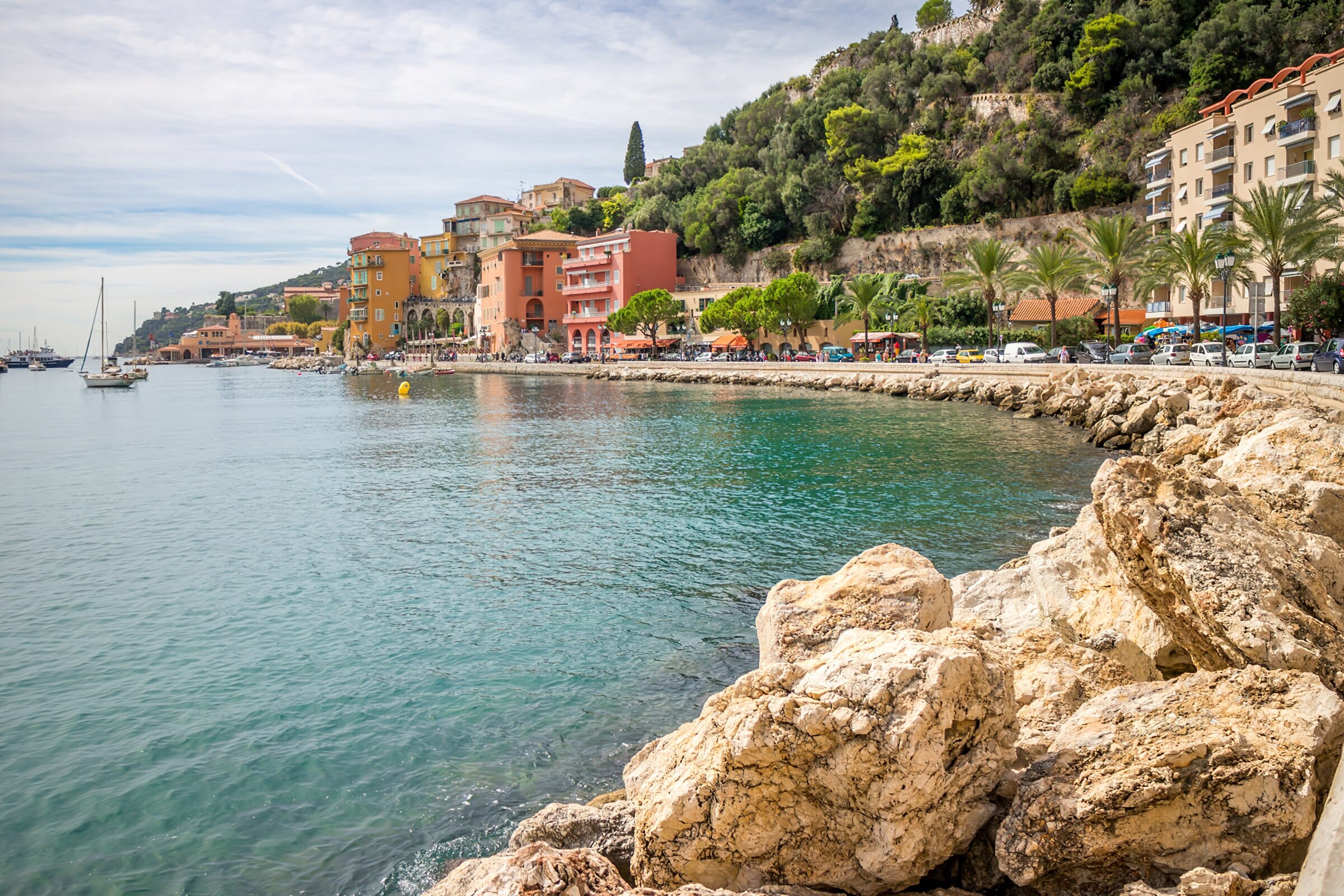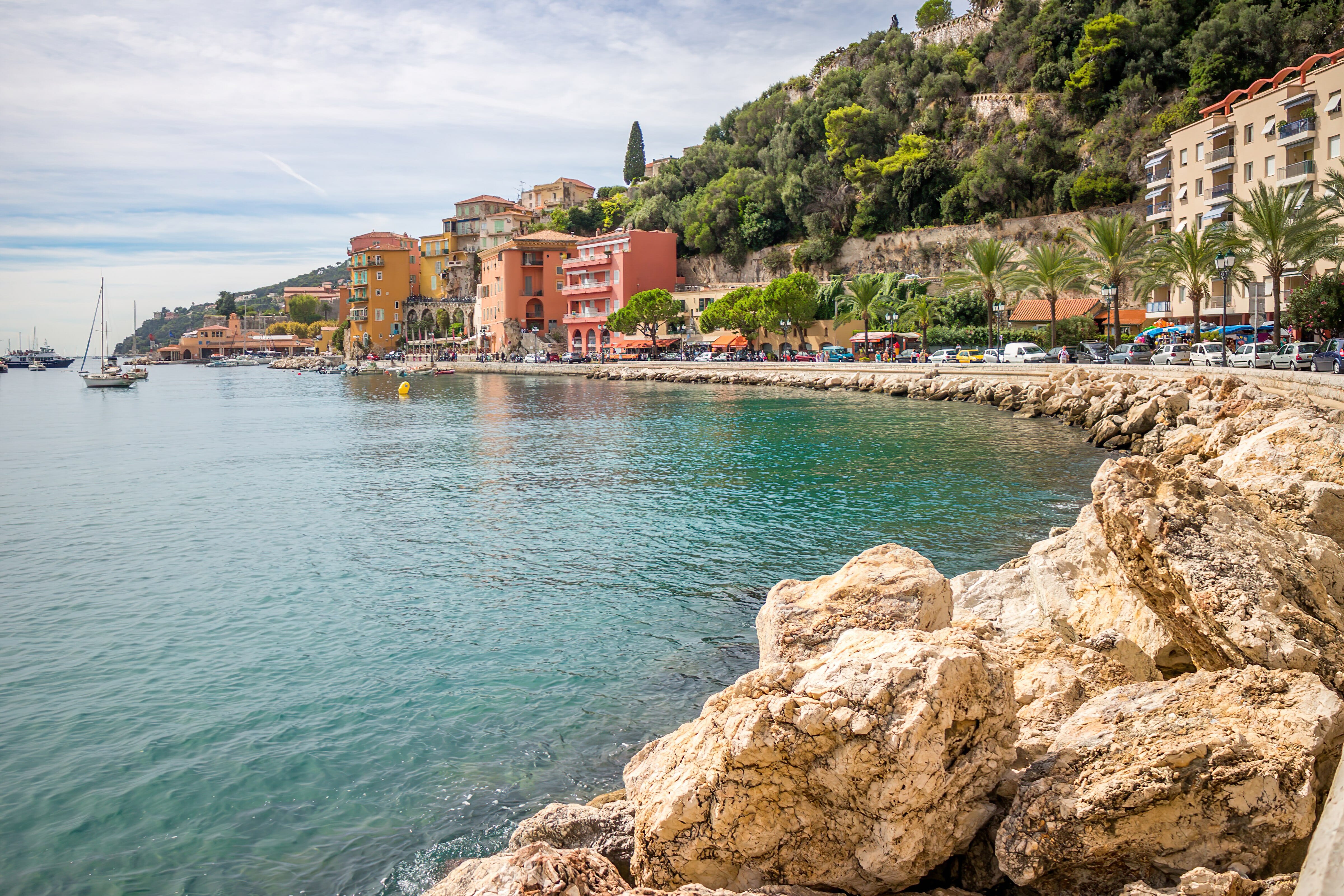 The 200% enlarged image looks fantastic. There is virtually no loss of quality and only parts of the image look a little soft. The 400% enlarged image is also nice, but it's not quite as impressive. If you view the image at full size, you'll notice that the details aren't as sharp.
Overall, the AI Image Enlarger tool (particularly the 200% version) is competent and produces usable end results. I think it is on par with the best photo enlargement software currently available.
AI Enhancer
There may be instances when you don't want to spend hours improving a photo using photo-editing software. That's when a tool like Imglarger's AI Enhancer could be useful.
AI Enhancer uses AI algorithms to analyze photos and give them a comprehensive edit. This includes improving color, contrast, and overall quality. The tool has a simple interface, including an image upload box and a progress box. Simply upload your image, choose an AI-enhancing method, and press the start button.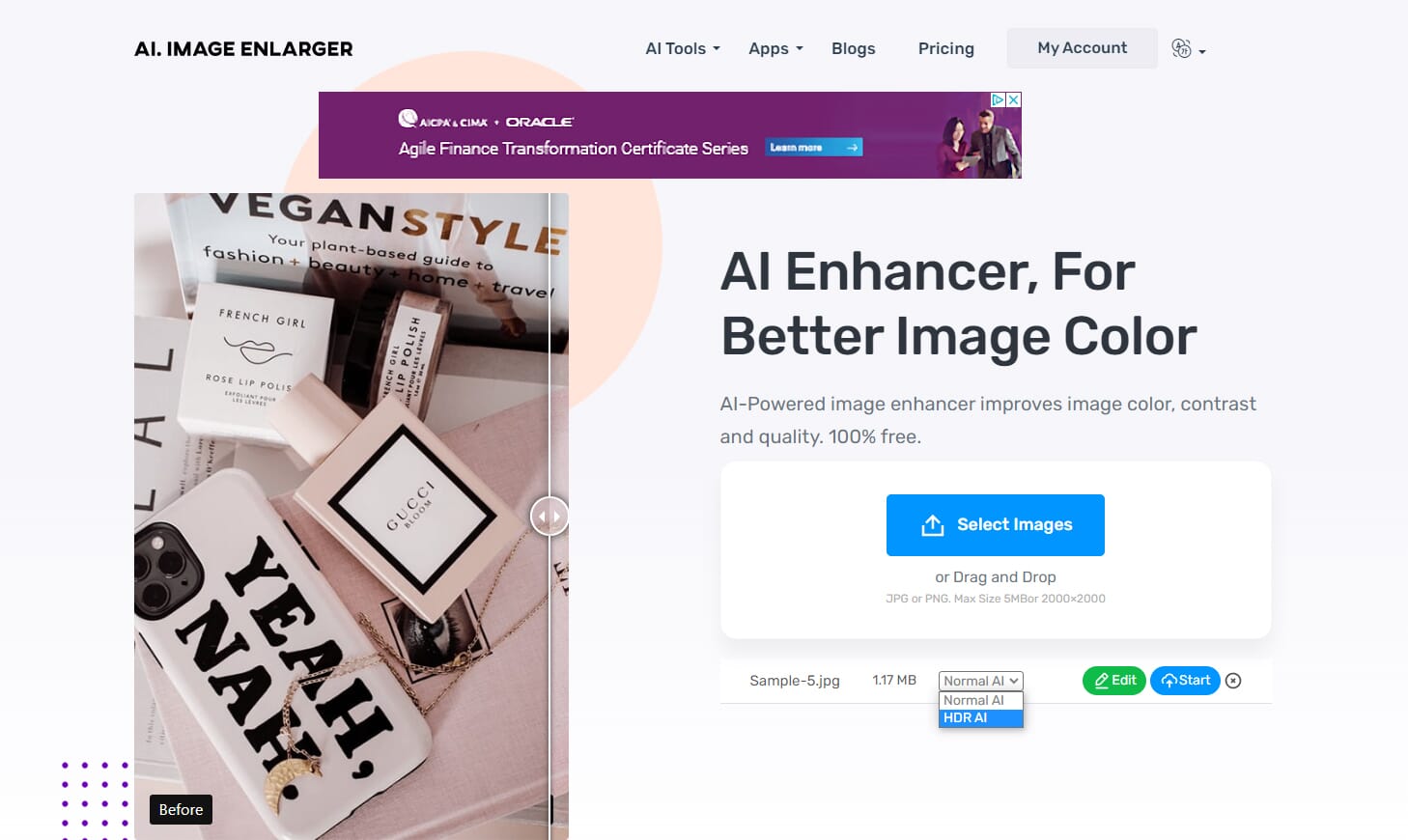 The two available editing methods are Normal AI and AI HDR. I tested both options using the same sample image. (The test photo was a RAW file converted into a JPEG. It had no prior processing and was essentially the original image from my camera.)
The comparison shown below features the original image, followed by an image processed using the Normal AI enhancement option. As you can see, the results are generally pleasing. The colors have been improved greatly. The sky is bluer, and the plants look more lifelike and vivid. The image also has more pop compared to the flat feel of the original. The only problem I can see is that there is a little softening around the plants. However, this could easily be rectified using the AI Sharpening tool.
The third image was processed using the AI HDR option. The results are not as good. Again, the colors, contrast, and overall pop of the image are greatly improved, but there is also softening, ghosting, and blurring. Admittedly, the photo wasn't perfect, but after the AI enhancement, it looks completely out of focus and is essentially unusable.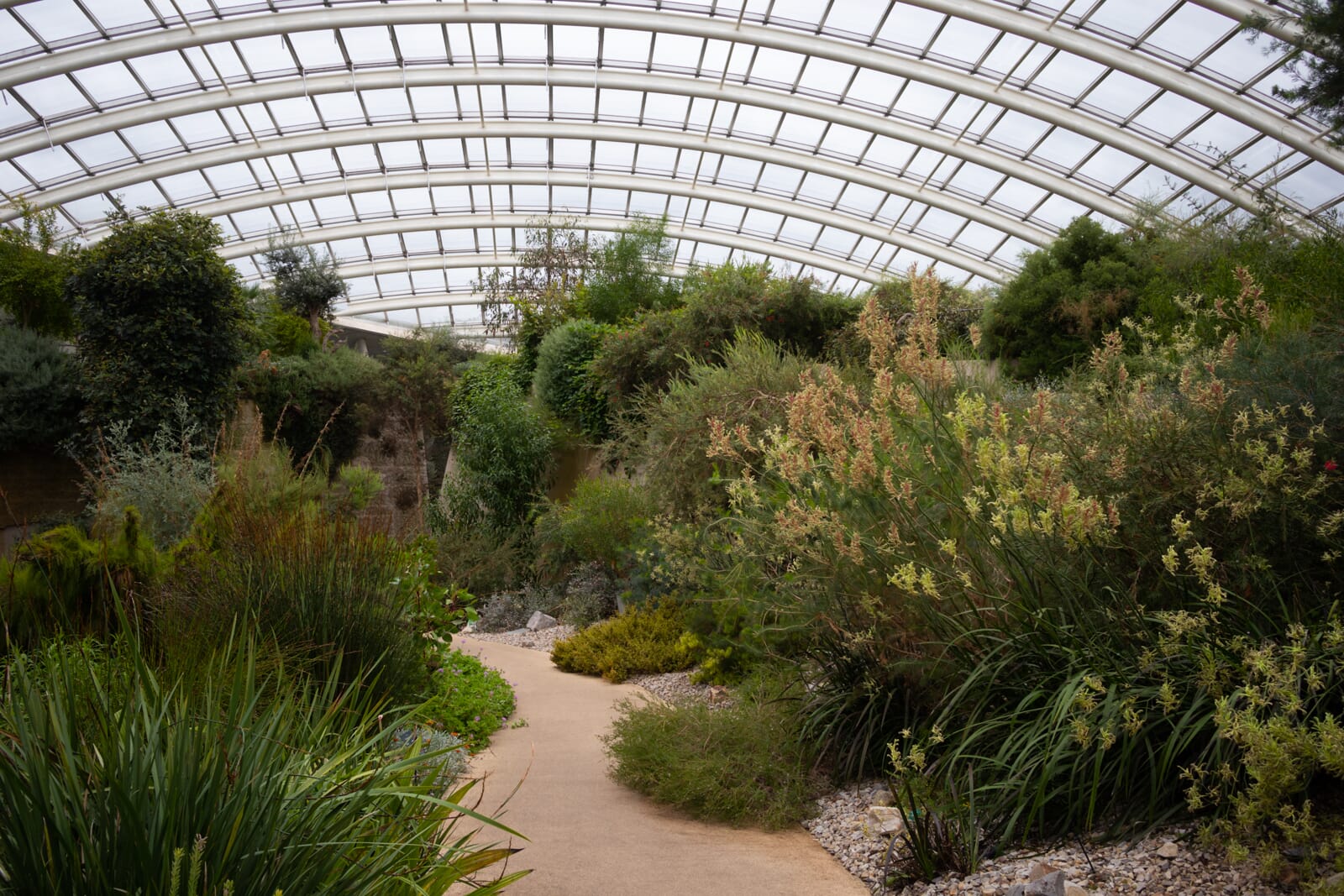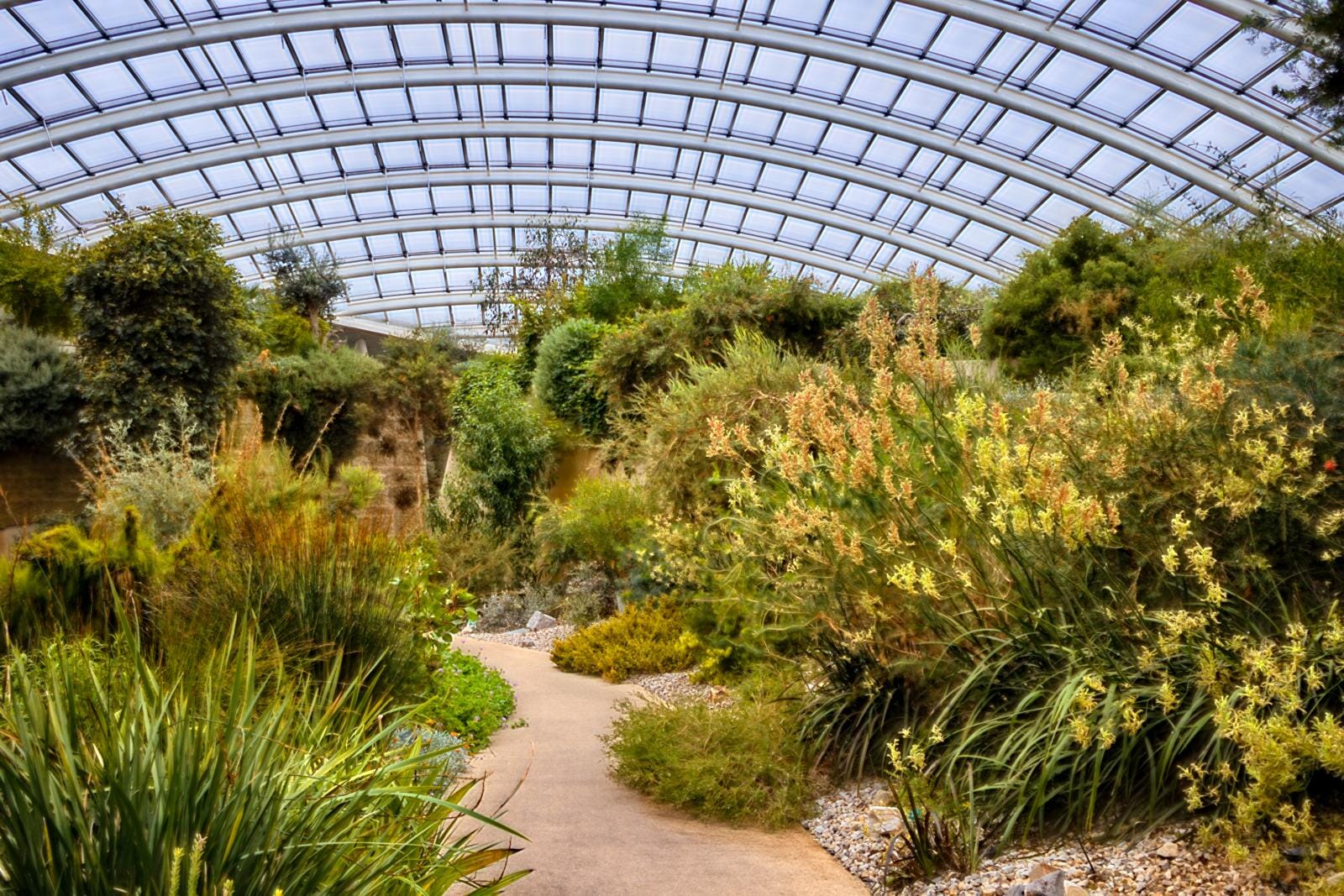 Overall, I would not recommend using the AI HDR method. However, the Normal AI method gives fantastic end results.
AI Sharpener
If you have images that are a little soft, the AI Sharpener tool is a great option. The tool couldn't be easier to use. All you have to do is drag an image into the upload box or select the "Select Images" option.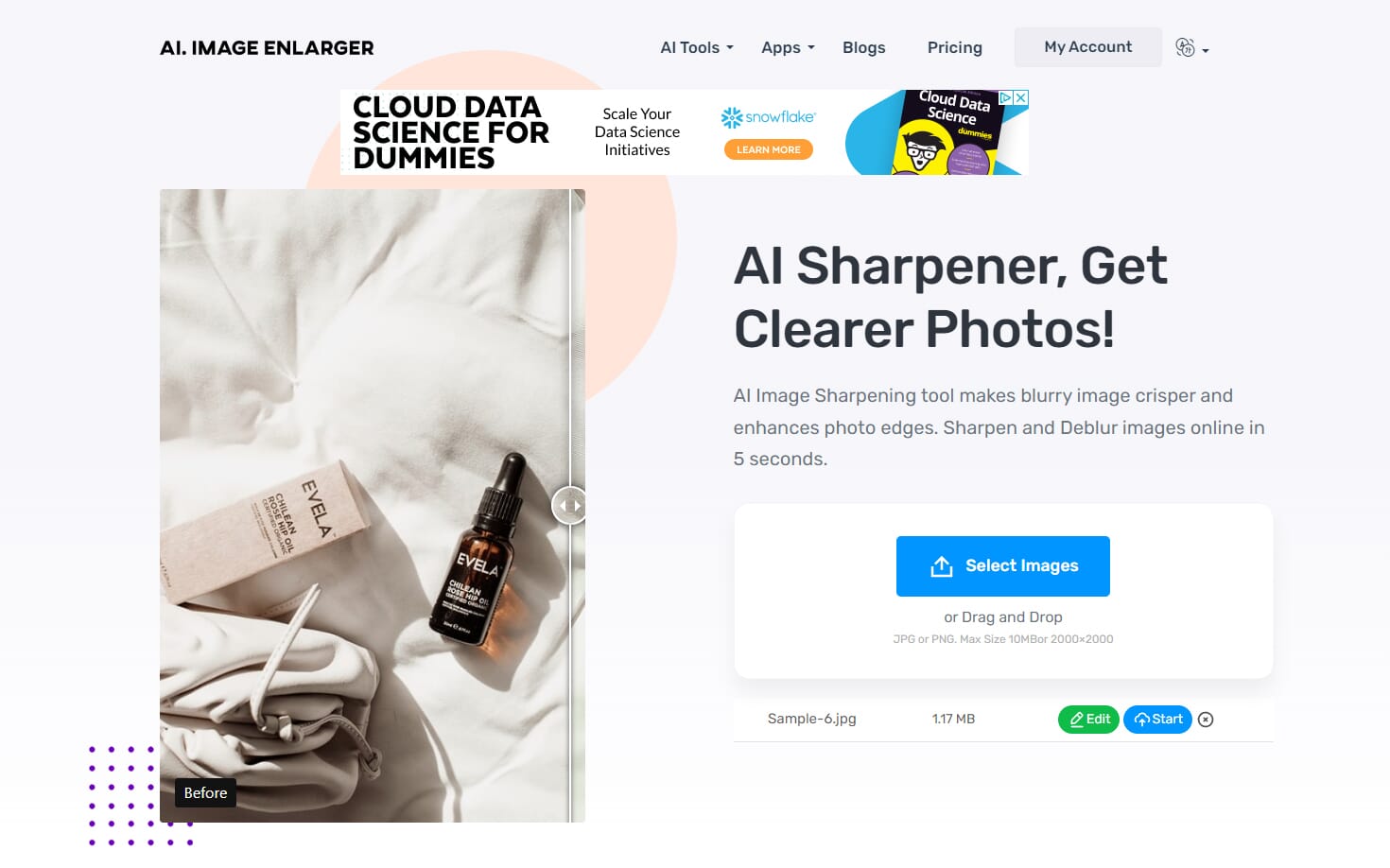 Once you've uploaded your files, you simply click the start button. Each file is then sharpened using AI technology. You can see a progress bar for each image. Once the process is completed, a download link appears so you can download the image directly to your device.
And the end results? Pretty good! I have attached a before and after sample photo below. The second image has been processed using AI Sharpener. As you can see, it does produce a much sharper image. Also, bear in mind that the original image had already been processed using Lightroom Classic.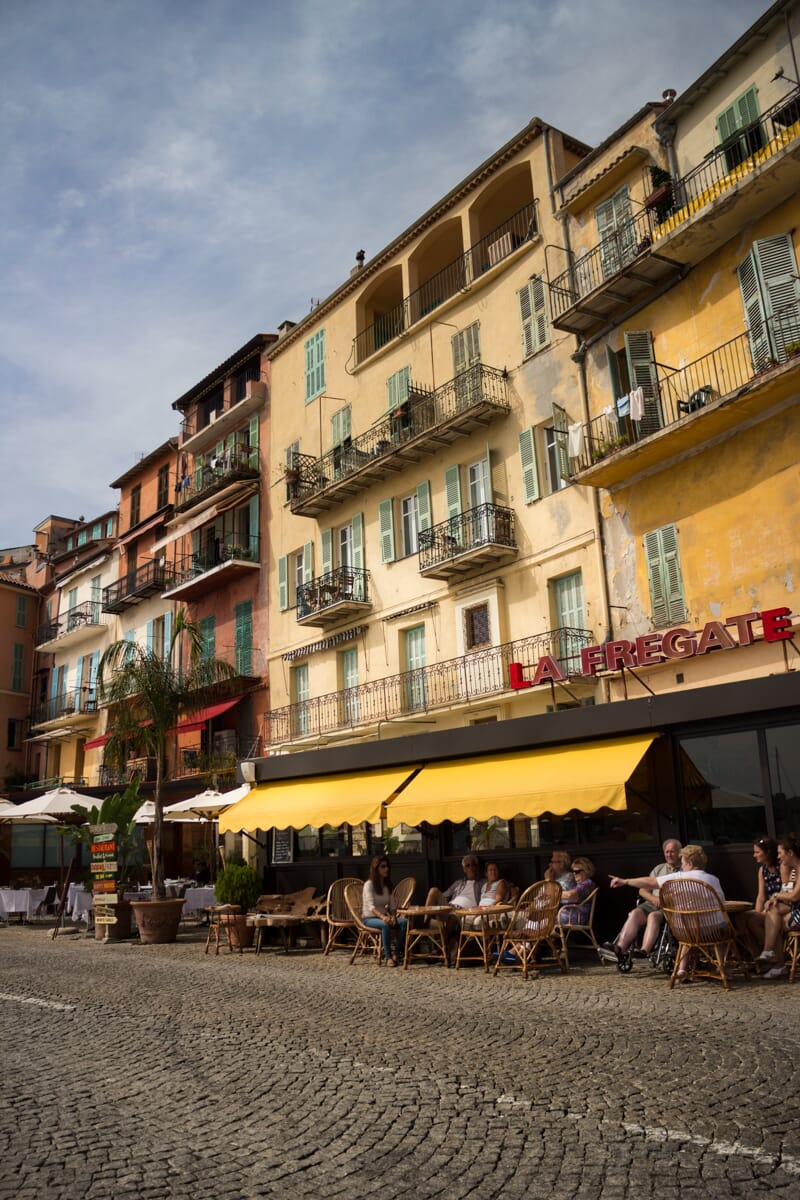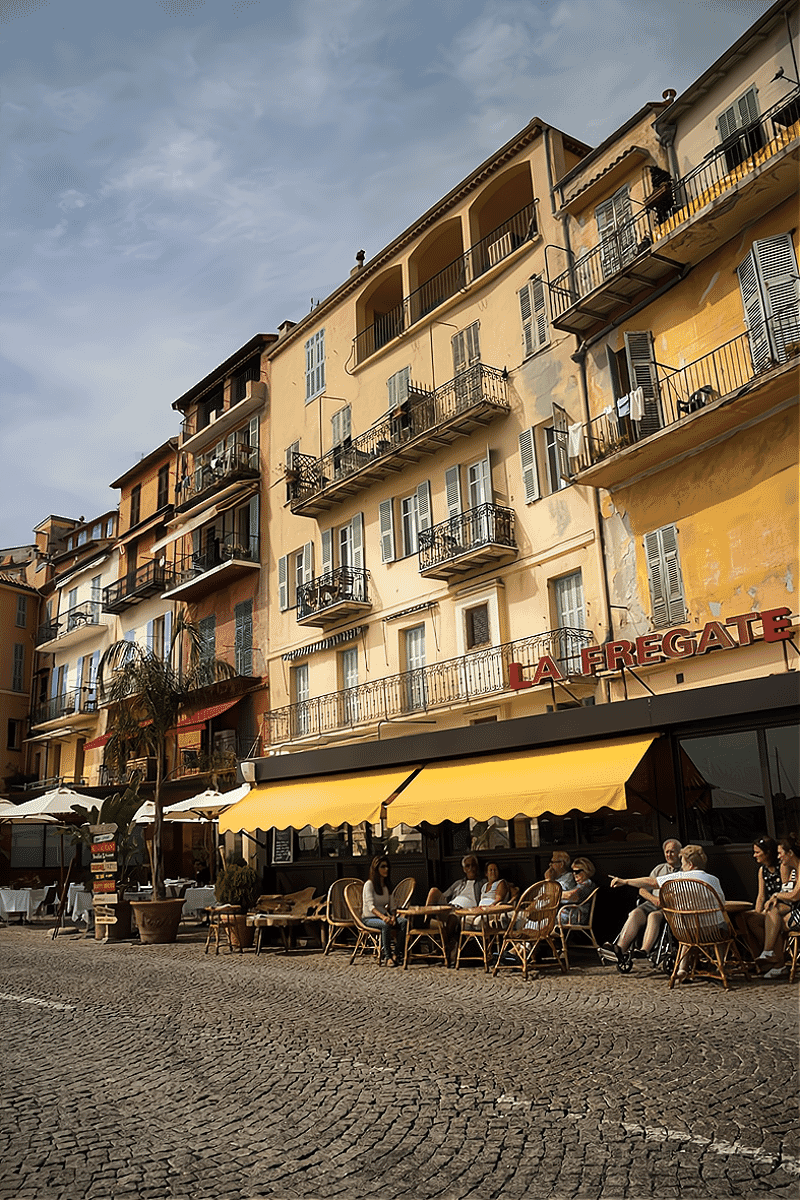 If you want a quick sharpening solution that gives great end results, AI Sharpener is certainly a competent tool.
AI BG Remover
Sometimes, you may have a subject or object within a photo that you want to use elsewhere. You may want to insert it into another image or use it in a brand-new file.
AI BG Remover is a tool that allows you to do just that! It draws on AI technology to remove the background surrounding the central object in an image.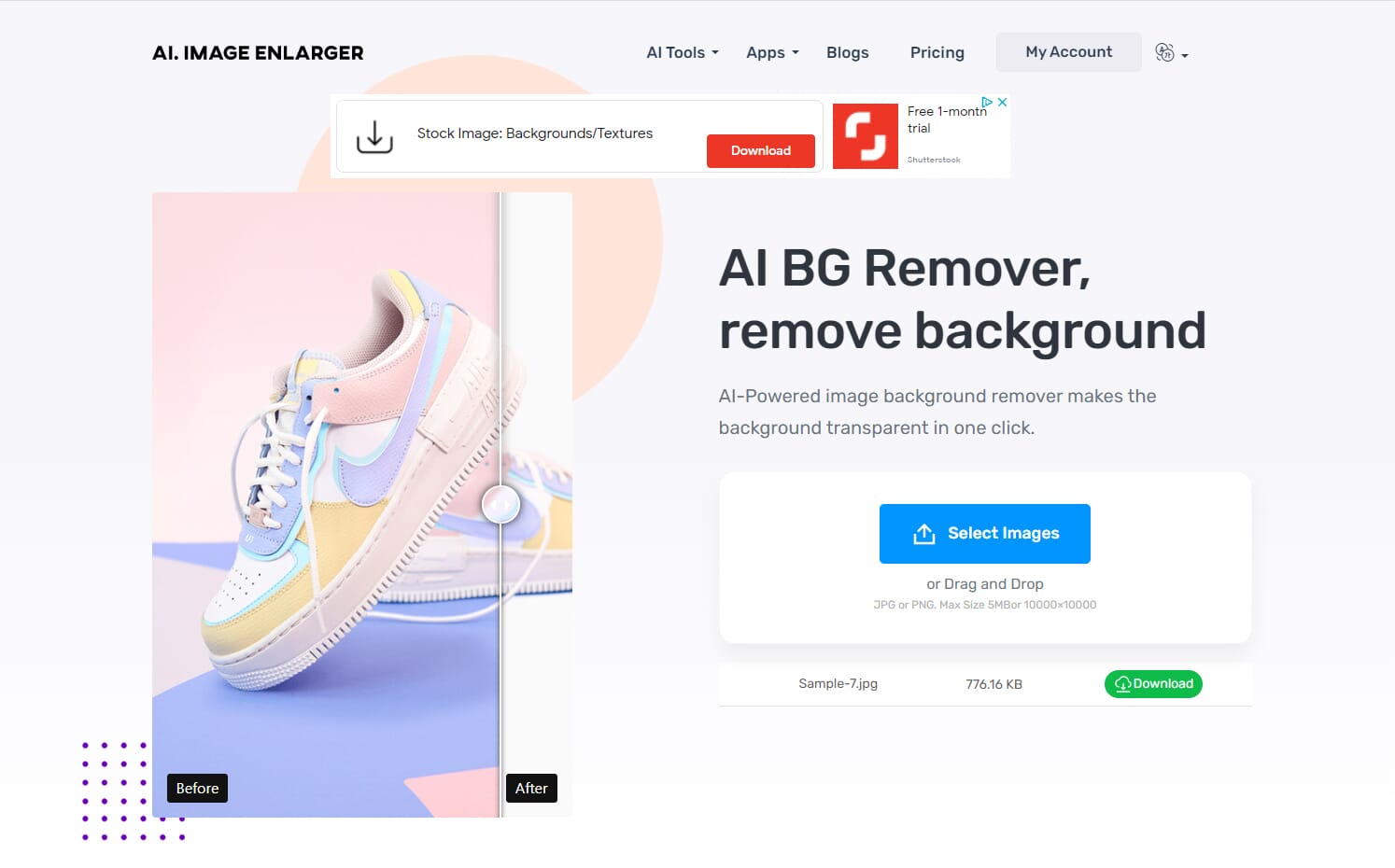 Like the other tools in this Imglarger review, it could not be easier to use. However, I feel that, for this particular tool, the simplicity could be a drawback. There is no way to tell the tool which item you want to keep in the photo!
Regardless, as you can see below, the end results are pretty good. The background has effectively been removed, though there are some masking issues on the subject's (my!) left leg. Also, you can see that a little bit of the railing has not been completely removed. Overall, the tool did a good job and these minor imperfections could be handled in a program like Photoshop.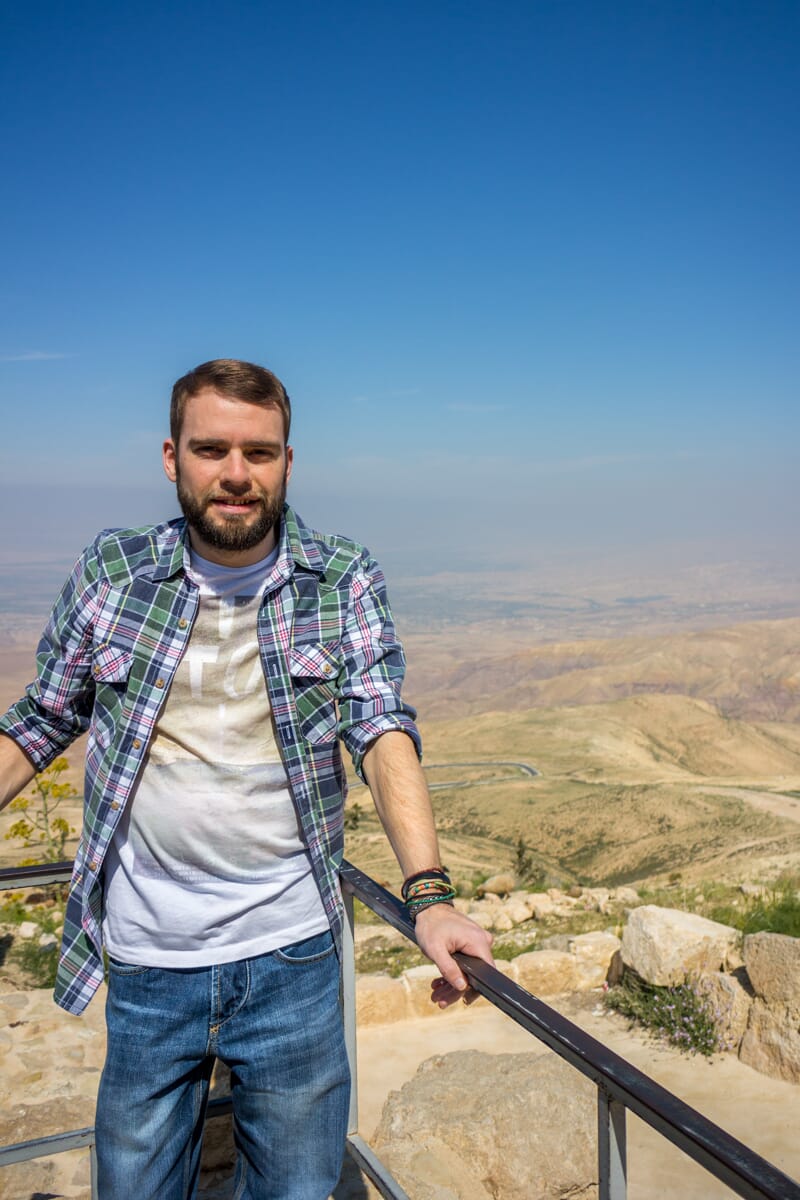 AI Denoiser
Images shot with a high ISO often suffer from background noise. This can reduce the overall quality of the photo and make it look amateurish. As a result, it is good to use either editing software or a dedicated tool to reduce noise.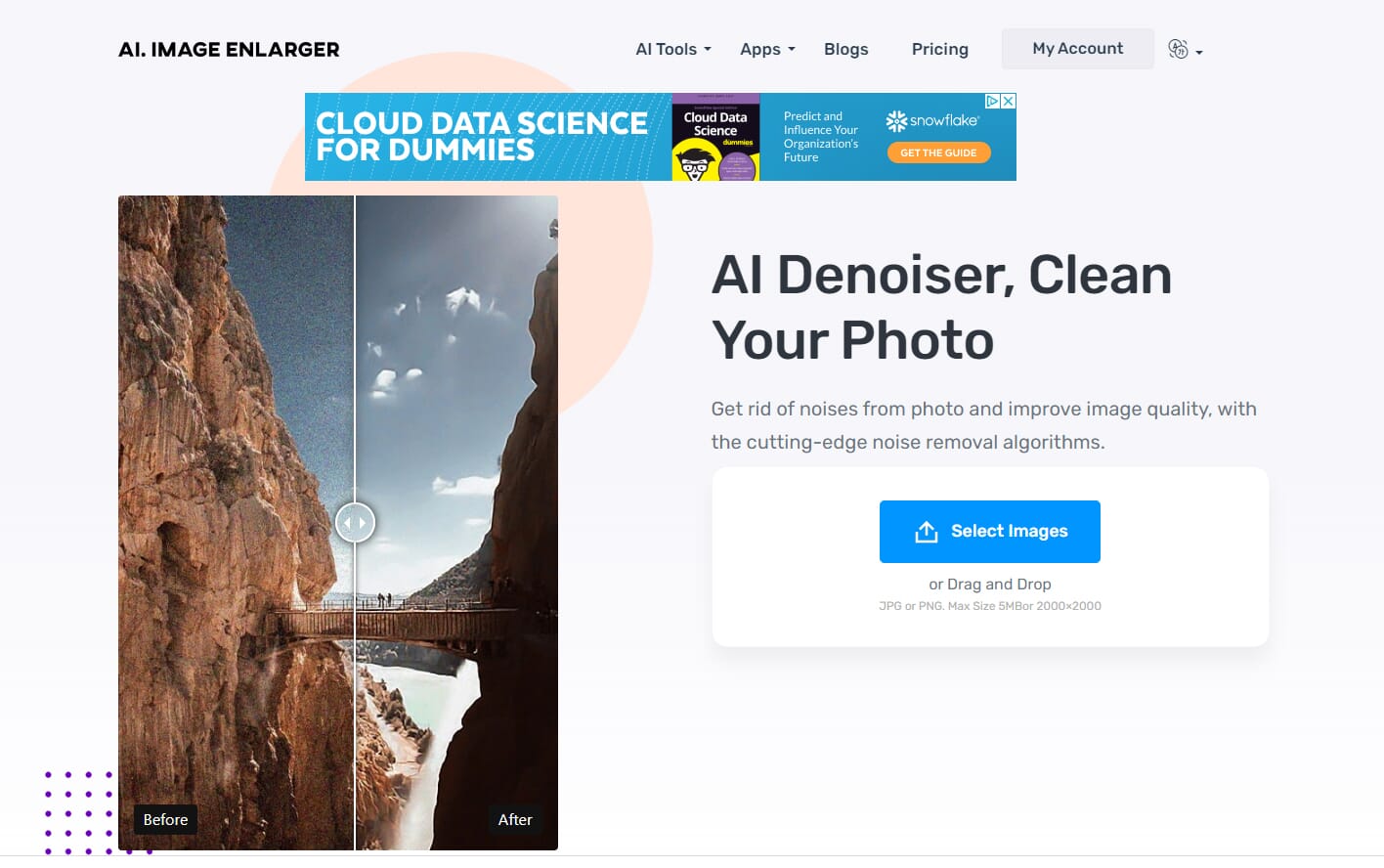 The AI Denoiser tool allows you to do this. It uses cutting-edge algorithms to analyze the image and reduce background noise without affecting the image quality. Like the other Imglarger tools, simply upload your file and click on the "start" button. You can then watch the progress bar and download your image when it's completed.
I tested this tool using two images. The first image was a shot of the Milky Way with the Canon EOS R6. It already had minimal noise so I wasn't expecting much change. As you can see, the AI Denoiser produced a mild improvement: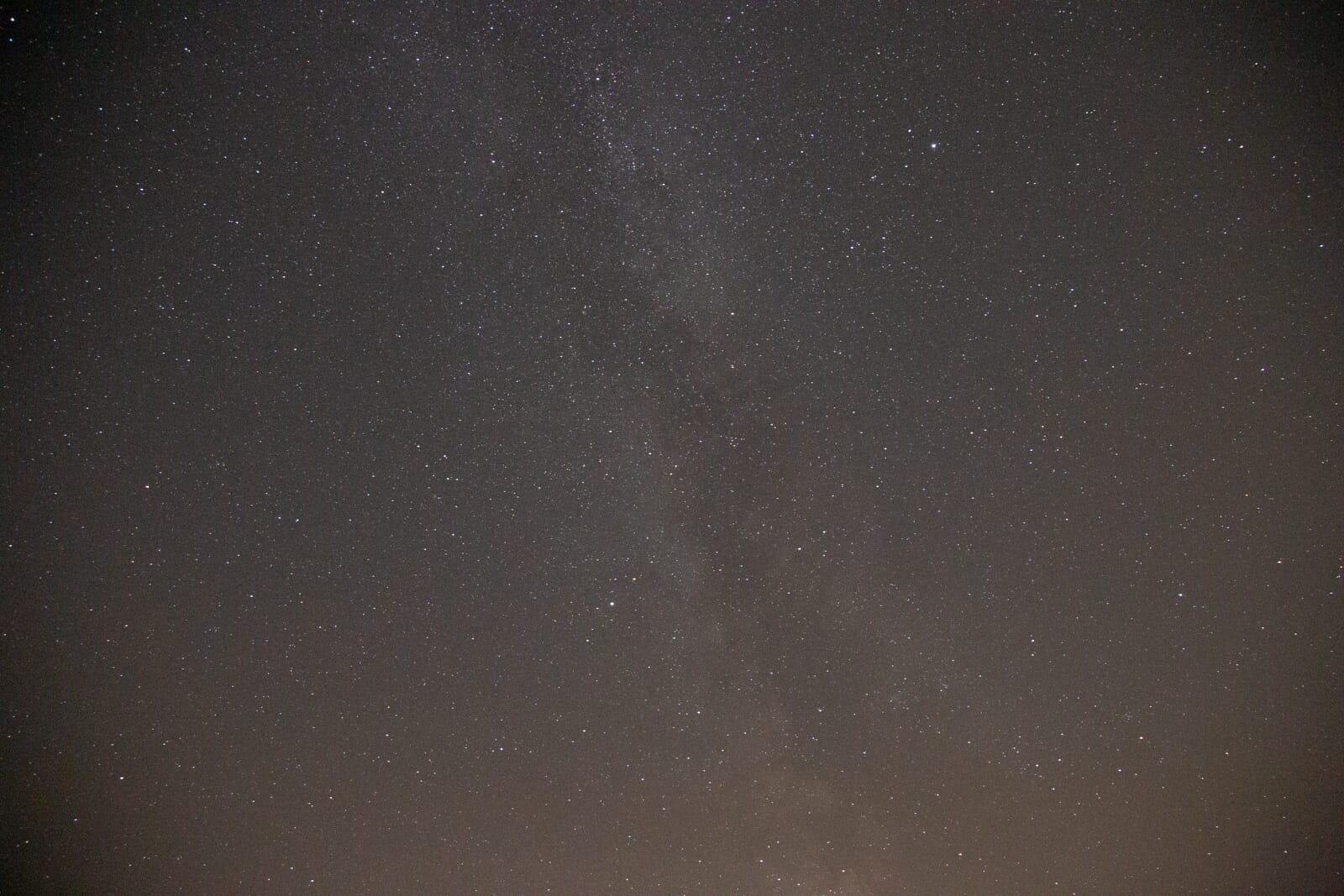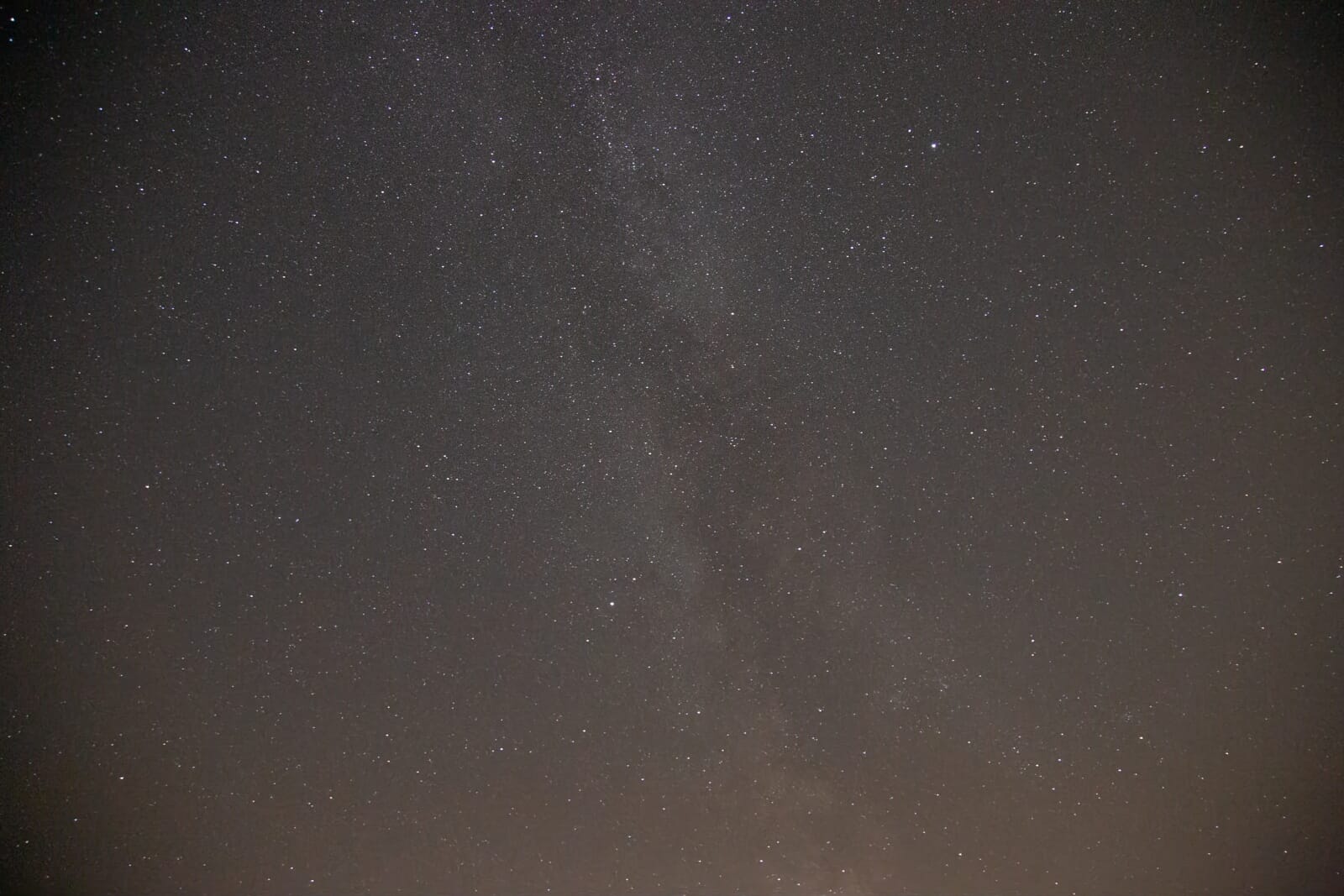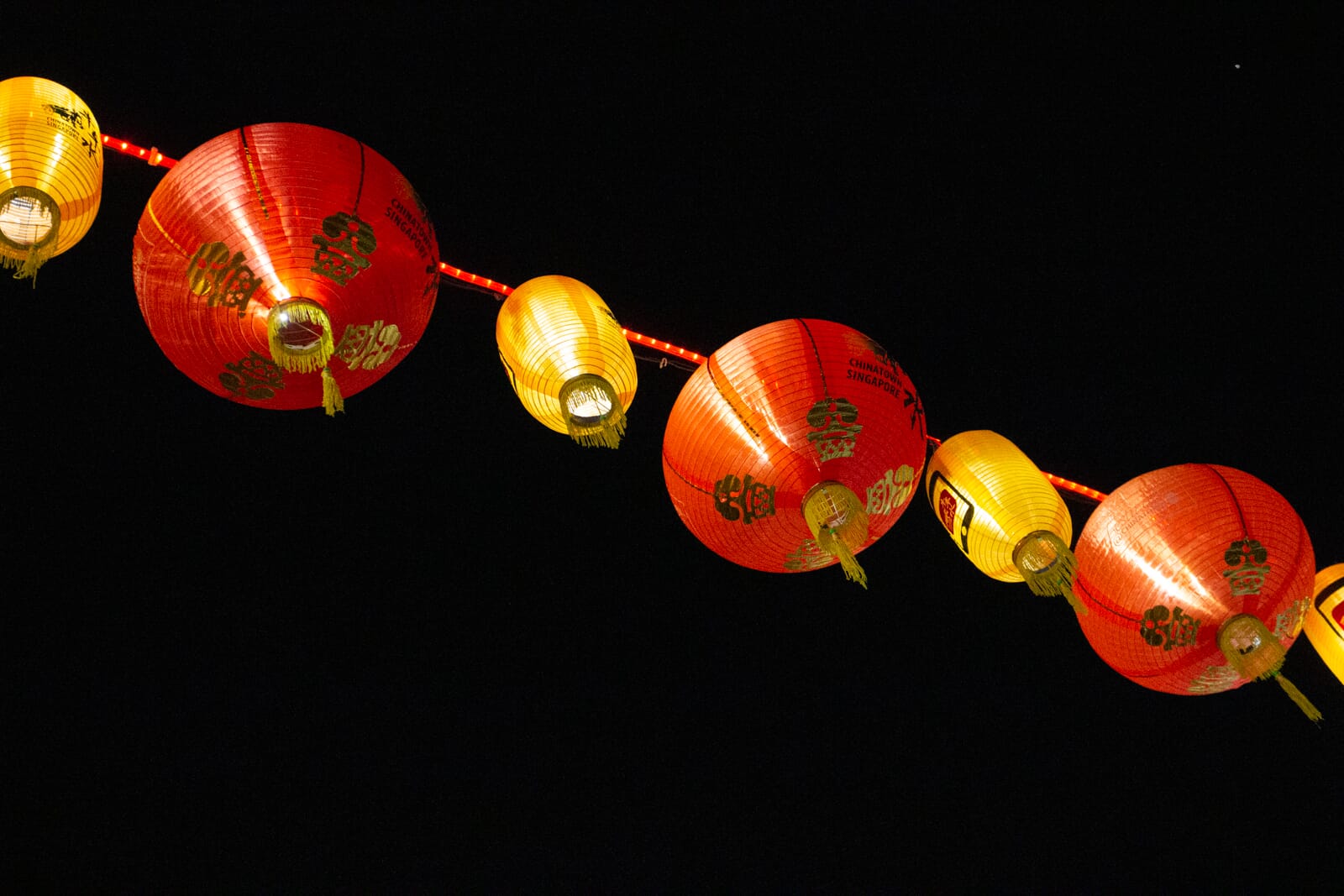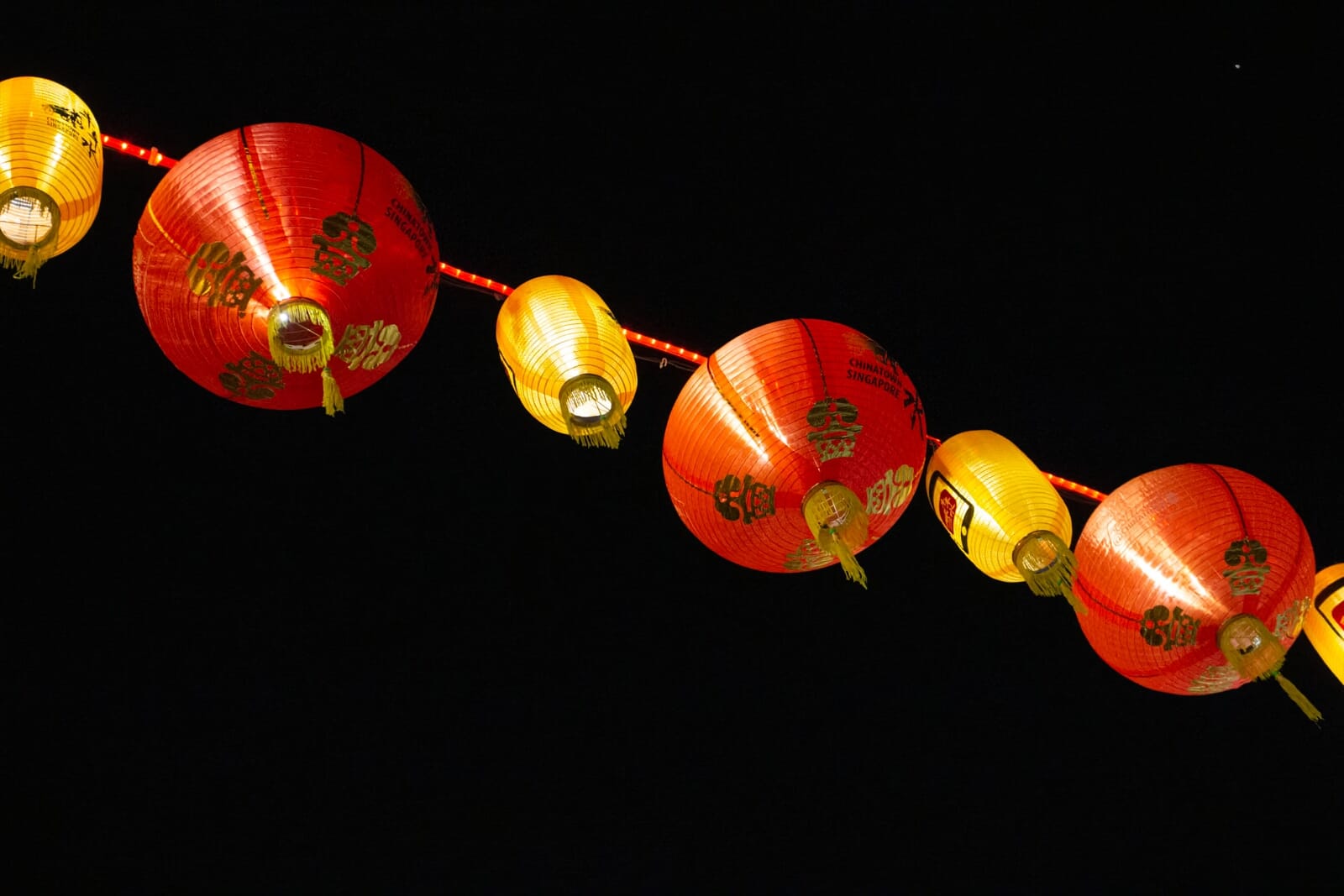 The second image, however, was taken using my Canon EOS M50, and the original does have a fair amount of noise. After running the file through the AI Denoiser tool, you can see a major improvement. The noise in the black areas is mostly gone, and the image is completely transformed.
AI Cartoonizer
In this Imglarger review, I look at both professional and fun tools. While Imglarger generally caters to more serious photographers, it also has a selection of fun tools. One of these is AI Cartoonizer.
Using this tool, you can transform portraits and faces into, well, cartoons! The tool offers the exact same layout and upload style as the other Imglarger programs and is easy to use.
I tested this tool using two random portrait images. You can actually choose between two different cartoon styles: 2D and 3D. The end results are pretty cool! As you can see, the 2D and 3D effects look very different: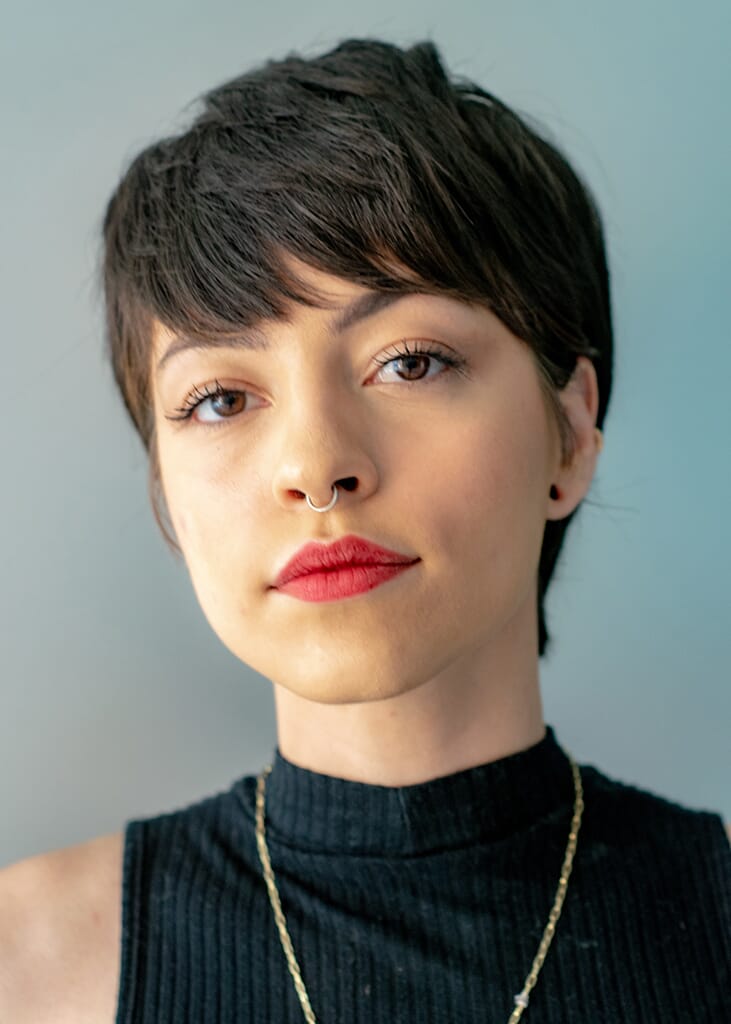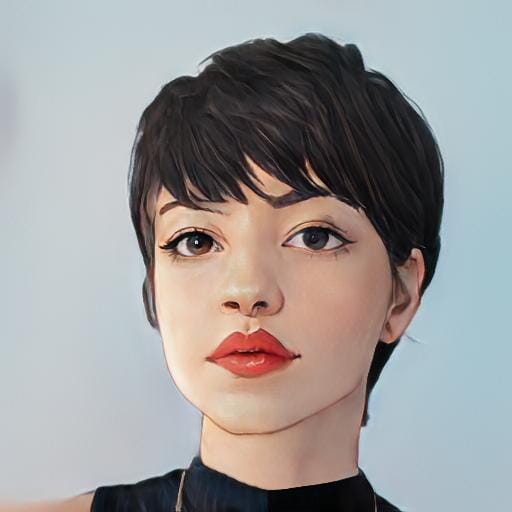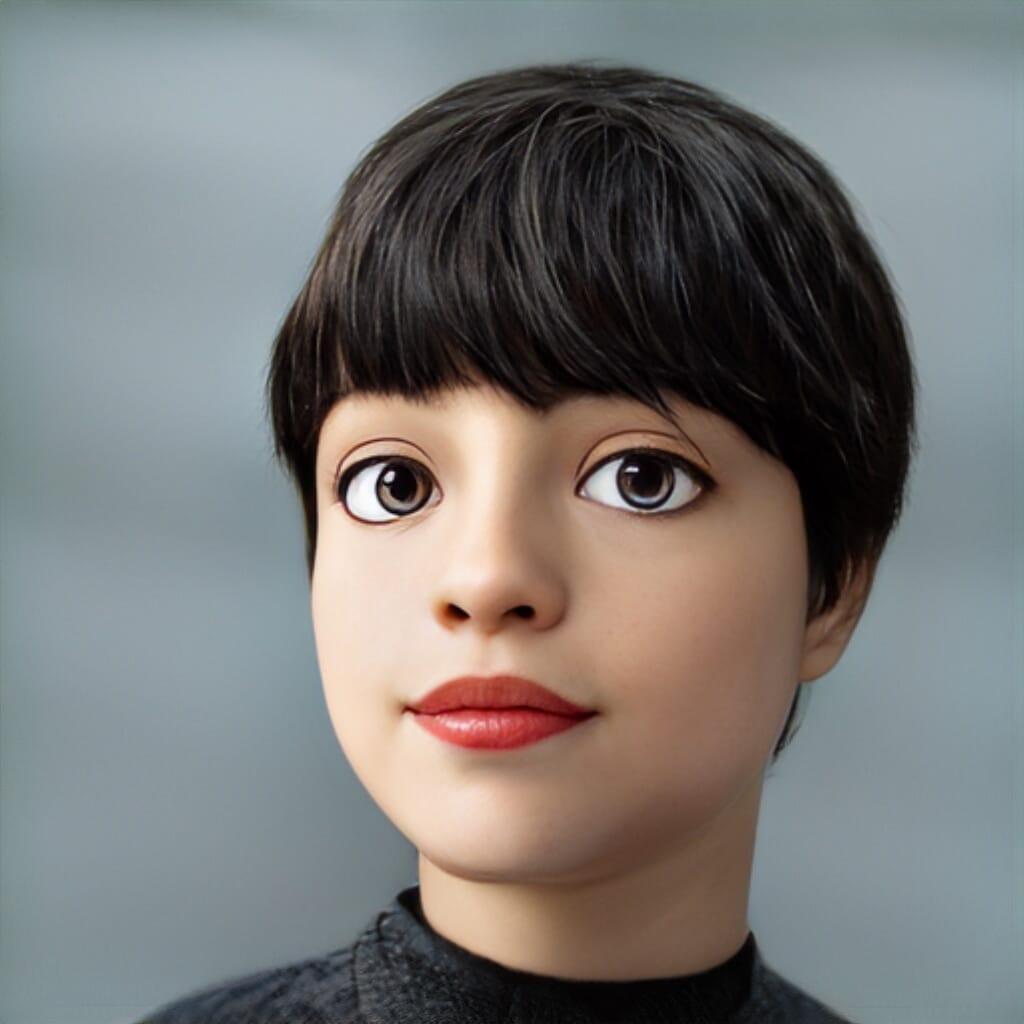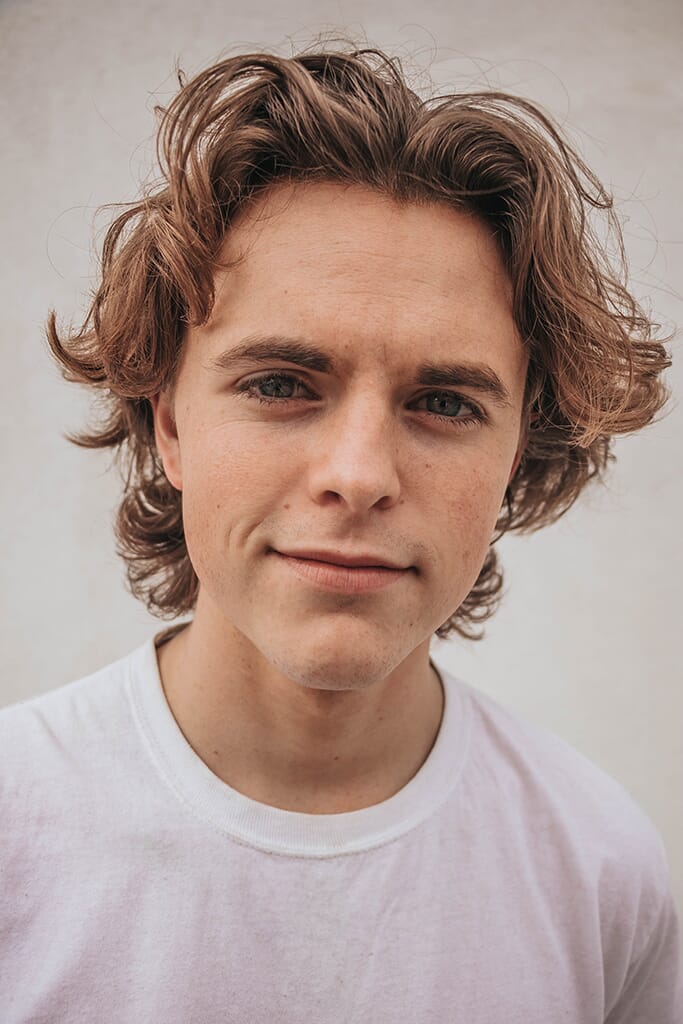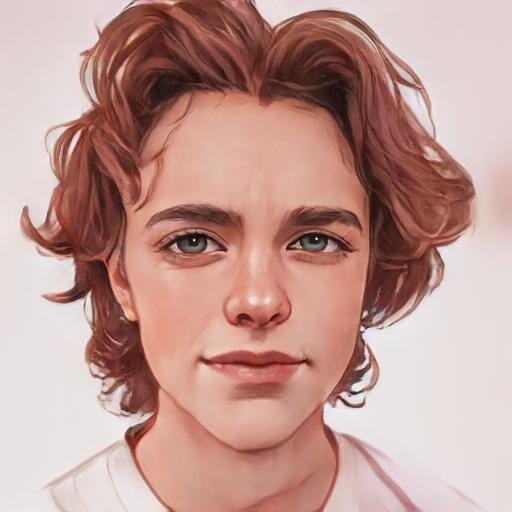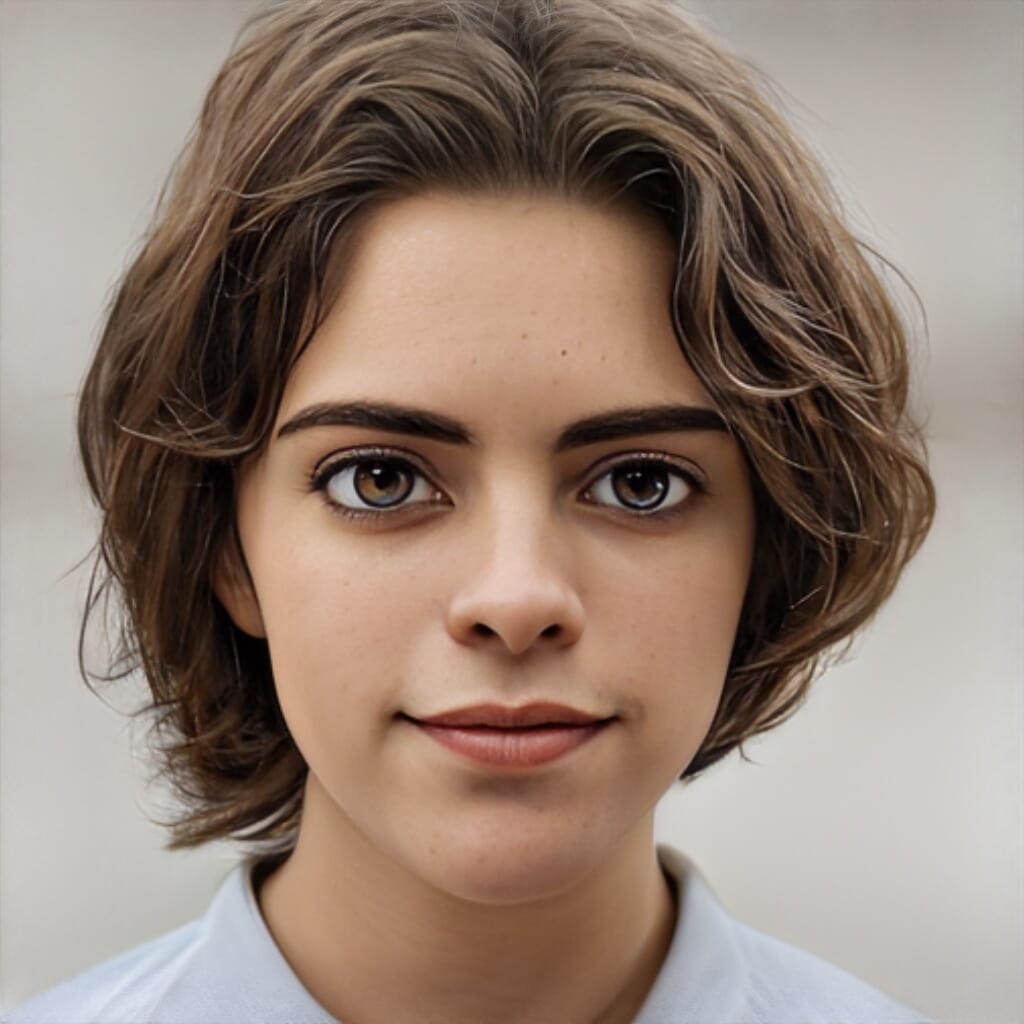 The AI technology behind this tool is incredible. It totally transforms certain aspects of the face, such as the smile and eyes. I think this tool has excellent potential and could be used for fun and even to create marketing materials.
How Does Imglarger Compare to Similar Tools?
Imglarger is not the only platform that offers image enlargement and resizing tools. Other notable platforms, software, and apps include:
Image Size (Apple & iOS app)
Picsart (Apple & iOS app)
ON1 Resize 2022
Topaz Gigapixel AI
Reshade Image Enlarger
Related Post: Picsart Review
Compared to these tools, Imglarger offers the greatest diversity of options. None of the best resizer apps or enlargement programs have the variety of AI tools that Imglarger provides. Imglarger is also arguably the easiest to use with its simple web browser interface and minimalistic tools.
However, software like ON1 Resize 2022 and Topaz Gigapixel AI potentially offer better-quality image resizing and enlargements. If you want dedicated resizing and enlarging tools and aren't interested in other AI tools, ON1 Resize 2022 or Topaz Gigapixel AI are better choices.
Related Post: ON1 Resize Review
Who Should Use Imglarger?
We hope you have found this Imglarger review useful. You should now have a clear idea of the different tools available on this platform. But are they right for you?
After extensive testing of the various tools, it's clear that Imglarger is a worthwhile platform. Most of the tools have important applications in either a hobbyist or a professional capacity.
The platform is not without its potential drawbacks, however. The Advanced subscription, at $19 per month, is a little expensive. Unless you are consistently using multiple Imglarger tools, that monthly price is not worth it.
And some of the tools have their flaws. For example, the AI HDR option for the AI Enhancer tool is really inconsistent and can result in poor-quality edits. Also, some of the tools can be buggy; you sometimes have to refresh your browser and reupload images, which is irritating.