A lot of amateur photographers are guilty of this, shooting too early and mistiming it. In photography parlance, this is no less a crime because a mistimed shot is a wasted opportunity. Especially, if that wasted opportunity pertains to a priceless moment.
Will you ever be able to recreate the first steps of your baby?
Or the moment when a drop of tear rolls down the face of the father of the bride?
Or the look of astonishment and joy all mixed together on the face of a girl just having been proposed to?
It's true that many of the above moments happen at the blink of an eye when you are least prepared let alone be ready with a camera, but for a professional photographer (and for that matter any photographer worth his salt) you need to know how to capture at least a few of them. Some of it depends on luck other time it depends on being prepared.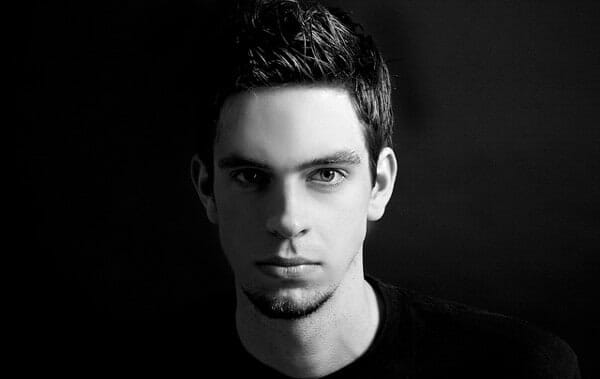 Practice makes a man perfect. The phrase is extremely applicable to the world of photography. Countless times the decisive moment is lost forever because the photographer wasn't ready, was fiddling with his equipment or did not have the eye for the moment. It's okay if you are just an amateur photographer shooting at a family event and don't have anybody to answer to.
The worst that can happen is you will get a slap on the wrist and that's about it. Things tend to become a bit more complicated if you are a professional photographer. If your clients pay you to take images and you goof up the shoot you could get sued and worse your reputation takes a beating. After all, nobody wants to hire a photographer who comes with the unenviable reputation of having goofed up previous shoots.
How can planning help you to make better images?
There are so many things that go into making a good image. Light, camera, lens, shooting angle, the presence of mind, positioning and so on.
As a professional photographer, you really cannot leave things to chance especially if you are to capture the images you have been specially commissioned for. Time is of the essence in most shoots, be it a wedding with 50 invitees or a commercial shoot involving models, vehicles and other production staff. You need to know what you want and how to get that even before you step in. Planning will ensure that you get all the shots that you need and within the allocated time-frame.
Elements of planning – A typical church wedding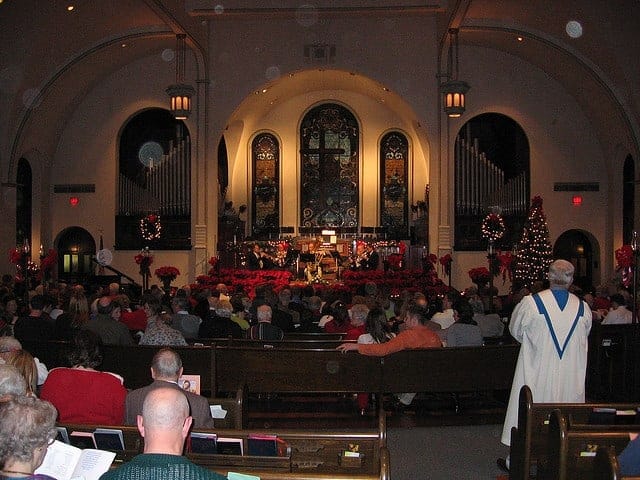 Both the quality and the quantity of available light is a determining factor to what camera settings you should use and whether you should use any additional lights. The last thing you want is to fiddle with your white balance, aperture, ISO and getting on the nerves of your clients. Weddings in churches are particularly challenging.
Many churches simply refuse to allow photographers to use flashes. That means they have to depend entirely on the ambient light, which can be very tricky. This requires careful planning, scanning every inch of the place to identify where there is a bit more light available to shoot with. Good wedding photographers are known to scout the location in advance, especially if it is a place that they are unfamiliar with.
Photographing a wedding with natural light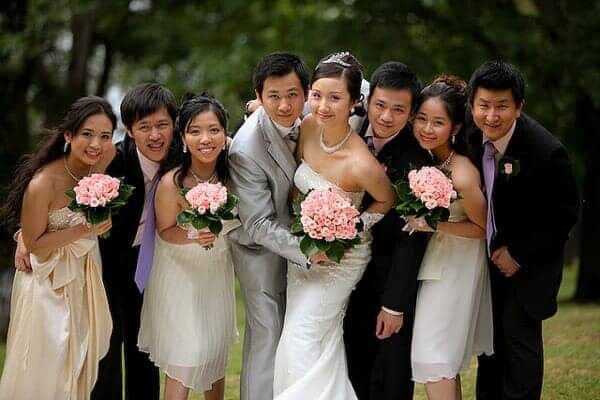 Shooting a wedding outside a church is a much easier proposition but you still have to plan in advance and ensure that you have all the important shots covered. Ideally, wedding photographers prefer to shoot with an assistant, someone who is a full-fledged photographer himself and can relieve the main shooter to do more candid type wedding photography.
However, everything depends on what the budget is. You could very well land in a situation where you are the only shooter and have to take a bulk of the shots. Sit with the bride and the groom in advance and jot down the absolutely must shots that they need. Be reasonable in what you commit. Clear any doubts that they may have. Give them options as to what they should expect and what not. That way there is no over-commitment and no undue expectations.
Related Post: Engagement Photography Tips
Working with Artificial lights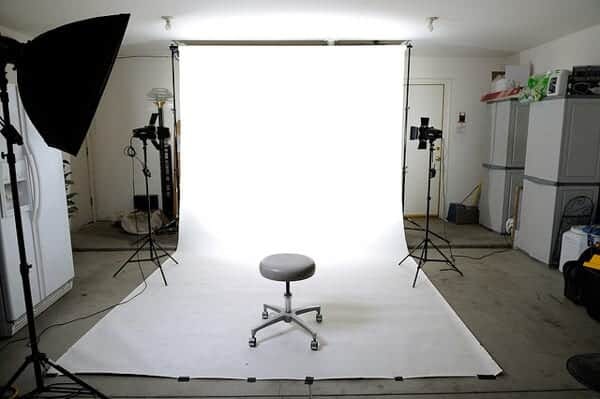 Shooting with artificial lights allows you some leverage and a degree of control over the exposures. You could either shoot only with artificial lights or mix it with ambient light in which case you will need to strike a fine balance between the two.
Evidently, the tools you will need are strobes or speedlights (depending on your preference), softboxes, diffusers, reflectors, grids, and screens. A basic two light setup can be done using nothing more than light stands, two speedlights, and softboxes.
If you are shooting portraits you will need at least one light and a reflector to work as a fill-light. From here on you could keep adding one more, two or even more lights depending on your budget and specific requirements. Whatever you decide to shoot with you need to plan in advance.
So questions like:
"would I keep the main light on camera right or left?"
"Should it be at 45 ° angle or squarer?"
"What should be the ratio between the lights?"
"What should be the settings to use artificial lights mixed with ambient light?" –
need to be addressed to before the shoot and not during the shoot.
Of course, you can tweak things during a shoot but it should be that you are in control and not struggling in the dark not knowing what to do.
Quality of Light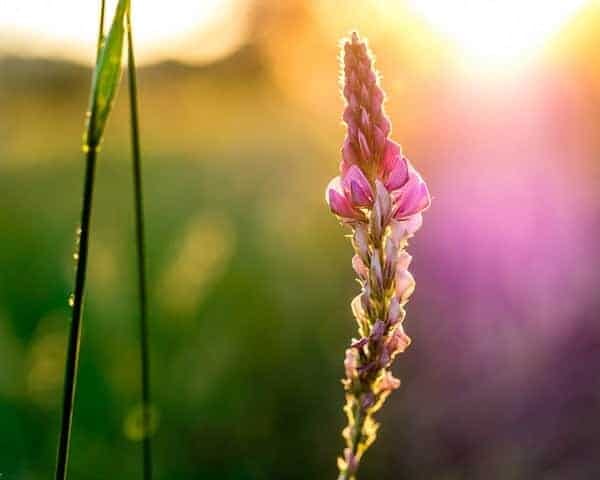 The quality of light available is a big factor too, especially if you are a natural light photographer or are compelled to shoot with it occasionally. Natural light tends to be at its harshest during mid-day.
The best time to shoot is early in the morning or later in the afternoon. The light is softer and travels almost horizontally across the surface of the earth, casting a tender warm glow to everything it touches. This magical lighting moment, which often lasts for only about half an hour to a full hour, is also known as the golden hour and is ideal for portrait photography, couple shots, and wedding.
Natural light photographers have to deal with more than just the quality of the light, but the elements as well. If you are planning to shoot the milky-way e.g., you would need to know the precise point where it will rise and set well in advance. Tools such as the photographer's ephemeris are extremely handy for such tools.
Planning the Pose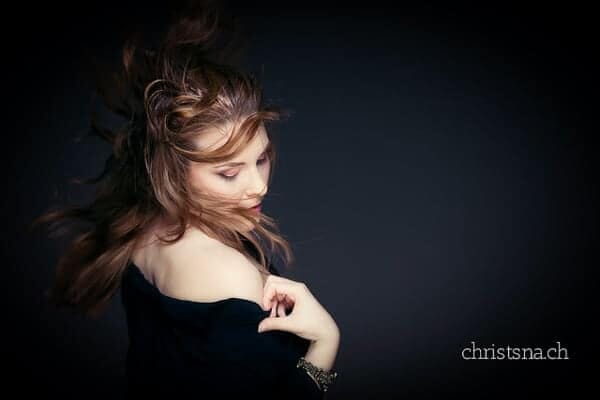 Most of the time your models will be ordinary people, who are not professional and thus don't know how to pose. It is also likely that many of them will be frozen stiff when facing the camera. The first few shots will always turn out unnatural. This is where you as the photographer have to use your interpersonal skills and break the ice.
Professional wedding photographers often advise budding photographers to shoot pre-wedding / engagement photos. This is mutually beneficial, both for the photographer and the couple. The photographer gets more opportunities to experiment with different poses and in the process gets more comfortable working with the couple.
On the other hand, the couple gets familiar with the workflow of the photographer. In the process, they become more relaxed. Facing a stranger on the biggest day of their lives is a bit difficult. It is always more relaxing to have a familiar face wielding the camera. Pre-wedding photo sessions allow the couple to get more relaxed with their posing as well. This confidence carries on to the big day and then the posing is a bit more confident resulting in better images.
A few more words on posing. Not every pose works with every body type. If your model is a female and she is bulky try to have her pose not square on to the camera. A slight angle will reduce the outline and create a slimmer frame. Preferably hands on the hip and not left dangling on the side.
If you try the above approach the model's body will be facing away from the camera while she is looking at it, you are bound to have creases around the neck. Hide those using a portion of her dress so that it does not look awkward. If she is wearing a low neckline dress ask her to bring her hair in front.
Knowing your model in advance allows you to plan the shots and even the kind of clothes that would fit the requirements of the shoot.
Improvisation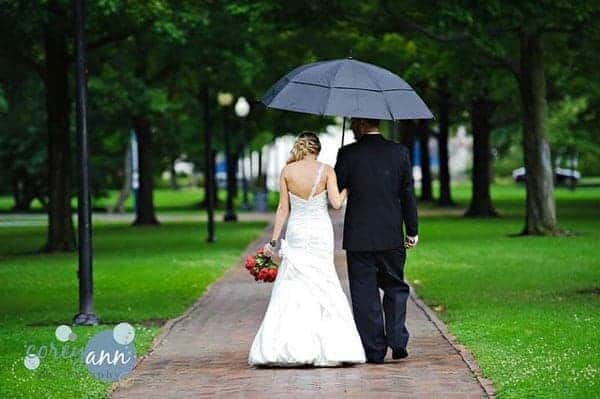 Sometimes, however, you are left with no choice but to think of something quick and come up with a solution to salvage a shoot.
What if you did not plan for the heaven's to open up on a beautiful beach wedding?
What if it suddenly gets overcast?
What if the number of bridesmaids and groomsmen was something that you did not plan for?
What if the room you planned to do the bride and bridesmaid shot has been taken on the day of the wedding?
Things can go out of your control. In moments such as this, you will need plain ingenuity and a few interpersonal skills to get what you need.
Gear (other than light)
The tools that you wish to shoot with should be decided even before you leave home. There is absolutely no time to fiddle with lenses, filter or camera when you are in the middle of a shoot. Shooting weddings? Take something like the 24-70mm with you. It covers the essential wide angle for group shots as well as is a great lens for shooting candid portraits. Shooting wildlife? You must have a 300mm if not longer, tele-lens on you. Shooting a landscape scene such as ocean view or waterfall? Carry your ND filter pouch and filter holder.
Settings
Even before I speak of settings, you need to know that no two photography opportunities warrant the same camera settings. What works on a church wedding would probably never work at a beach wedding. Similarly, what works in a window lit portrait session will probably be a disaster when attempted at a studio portrait setting. So practice hard and experiment till you get your settings fine-tuned.