Luminance HDR Review
Layout

Ease of Use

HDR Quality

Post Processing
Summary
In terms of quality, Luminance HDR is excellent – it allows you to create fantastic HDR images with great detail and colors. It is not a fully-fledged editing program, however. It lacks the editing and post-processing features that other HDR software offers. This program should be used for creating high-quality basic HDR images only.
Luminance HDR is a dedicated HDR processing program that allows for the quick creation of high-quality HDR composites. This is not an all-encompassing software that can be used for advanced edits. In this Luminance HDR review, you will see that this program is highly effective at what it does, but ideally, it should be used in conjunction with other post-processing software.

It is an open-source project that is free to download and use. Currently, Luminance HDR is available on Windows, MAC, and Linux devices. It offers a variety of supported file types and once you get used to the process, offers speedy HDR creation.
System requirements & basic features
For the first part of this Luminance HDR review, let's look at its specifications and basic features. As mentioned, the code is open source and you can freely download this HDR software. The download page does not list any system requirements, but we have created a list that we think is suitable:
System requirements
Windows – Windows 7 or later
Screen Resolution – 1024 x 768 or larger
Memory – 2GB of RAM
CPU – Any CPU manufactured after 2006
HDD – 1GB of free storage
MAC – macOS 10.10 or later
Screen Resolution – 1024 x 768 or larger
Memory – 2GB of RAM
CPU – Any CPU manufactured after 2006
HDD – 1GB of free storage
The program is not process intense – we used an average computer to test the software and everything ran smoothly. There was no lag and the image previews loaded quickly.
Basic Features
Supported file formats – JPEG, PNG, BMP, TIFF, PBM, PSD
Automatic ghost removal
Automated HDR merging
Tone mapping
Basic image transformations
Preset image effects
Batch HDR processing
The basic features are sparse – it is not an advanced program. It offers minimal editing and transformation features, but it does offer a comprehensive set of tools for the HDR merging process itself.
Layout
One of the main parts of this Luminance HDR review is to analyze the layout of the software. At first glance, the layout is logical although we found the large tone map and processing toolbars confusing. It took us a while to realize that you can resize these toolbars and shrink them down to make the preview pane large – we feel this is something that should be done by default.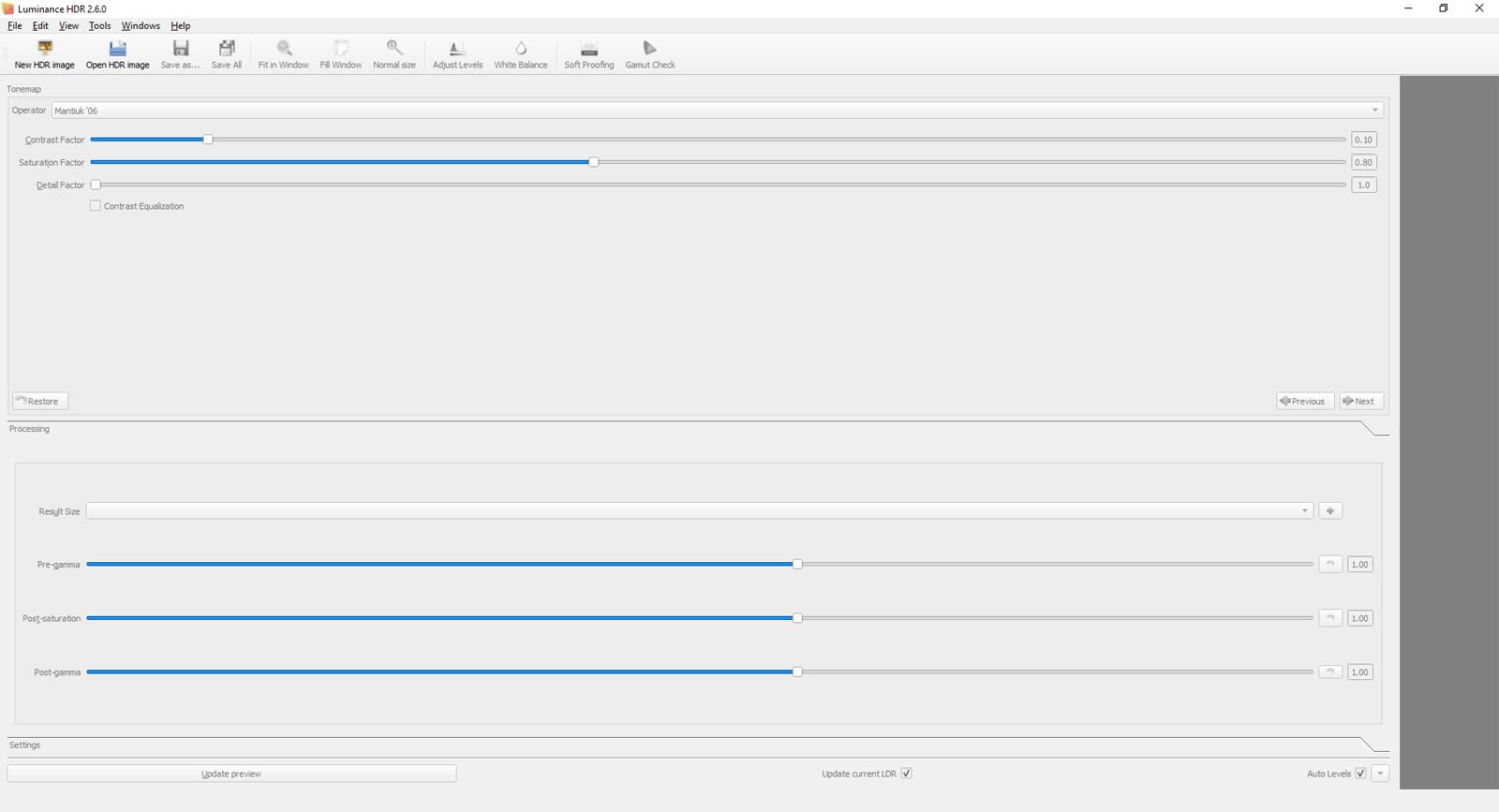 Aside from this, the main toolbar running along the top of the screen is easy to use – it is not cluttered and you can quickly understand how to load images and start the HDR process.

Once you have resized the toolbars, the general layout is OK. On the left, you have the aforementioned tone map and processing toolbars. In the center, you have the main preview box. Underneath this is the preset bar – different thumbnails with the various preset HDR settings are shown. It is a basic layout once you understand how to configure and use it properly.
Ease of Use
To start, we found this program difficult to use. The starting layout is not user-friendly. As mentioned above, the tone map and preset panels take up ¾ of the screen – if you load an HDR image, a preview is shown on the right-hand side of the screen as shown below: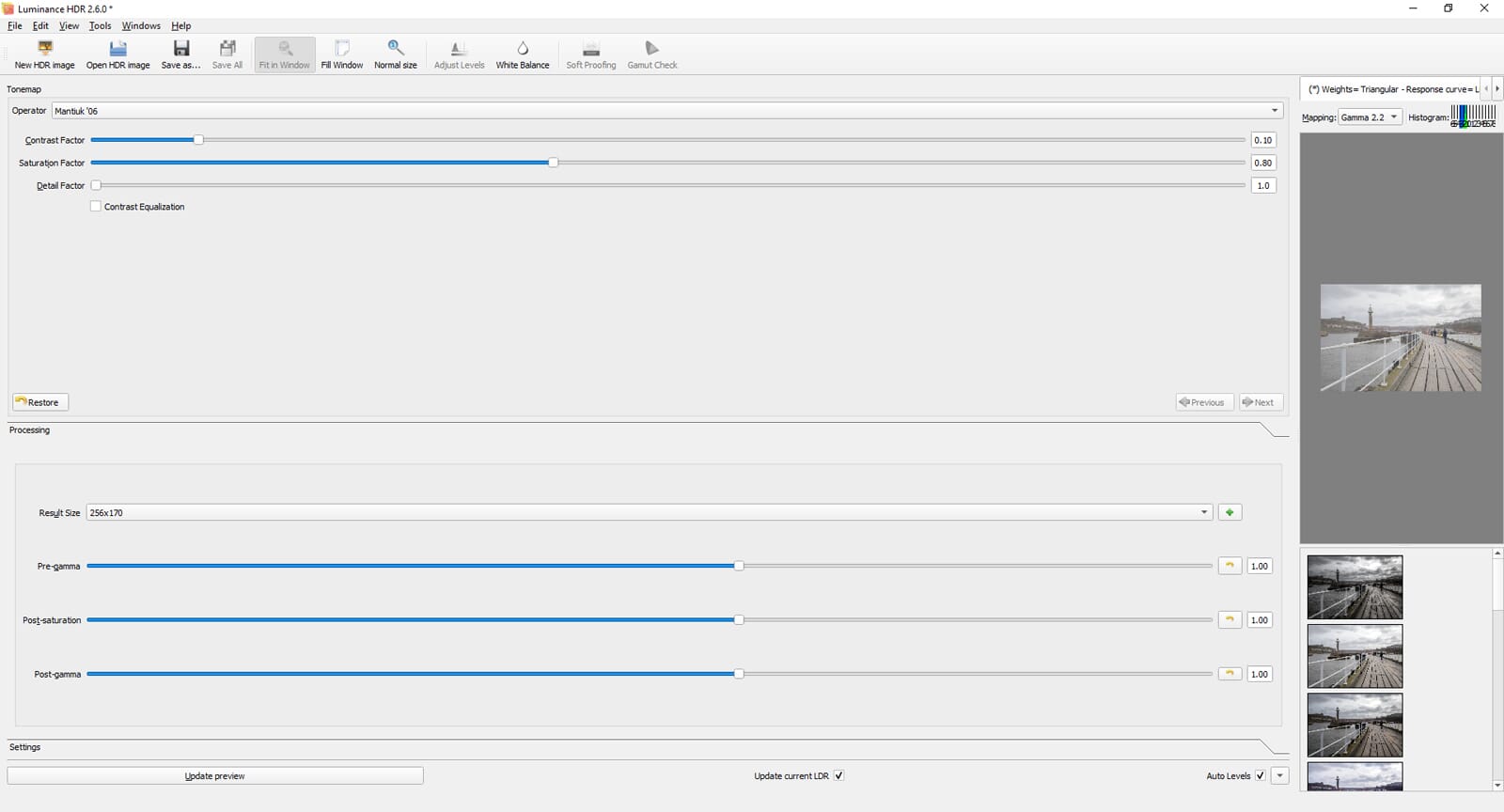 This makes it extremely difficult to see your image. It was not until we realized that you can resize the panels, that we improve the layout. This is basic user interface aesthetics and we feel, as standard, those initial toolbars should be smaller when loading the program.

Aside from this initial poor design feature, when creating our Luminance HDR review, we found the program relatively easy to use. The processes are simple, loading times are quick, and the different buttons and tools are logically placed.
HDR Process
The HDR process could not be easier. Creating an HDR image is a simple process – we understood quickly how to create an HDR image without the need for additional instructions.

1. Click on the New HDR Image to open the load image dialogue box.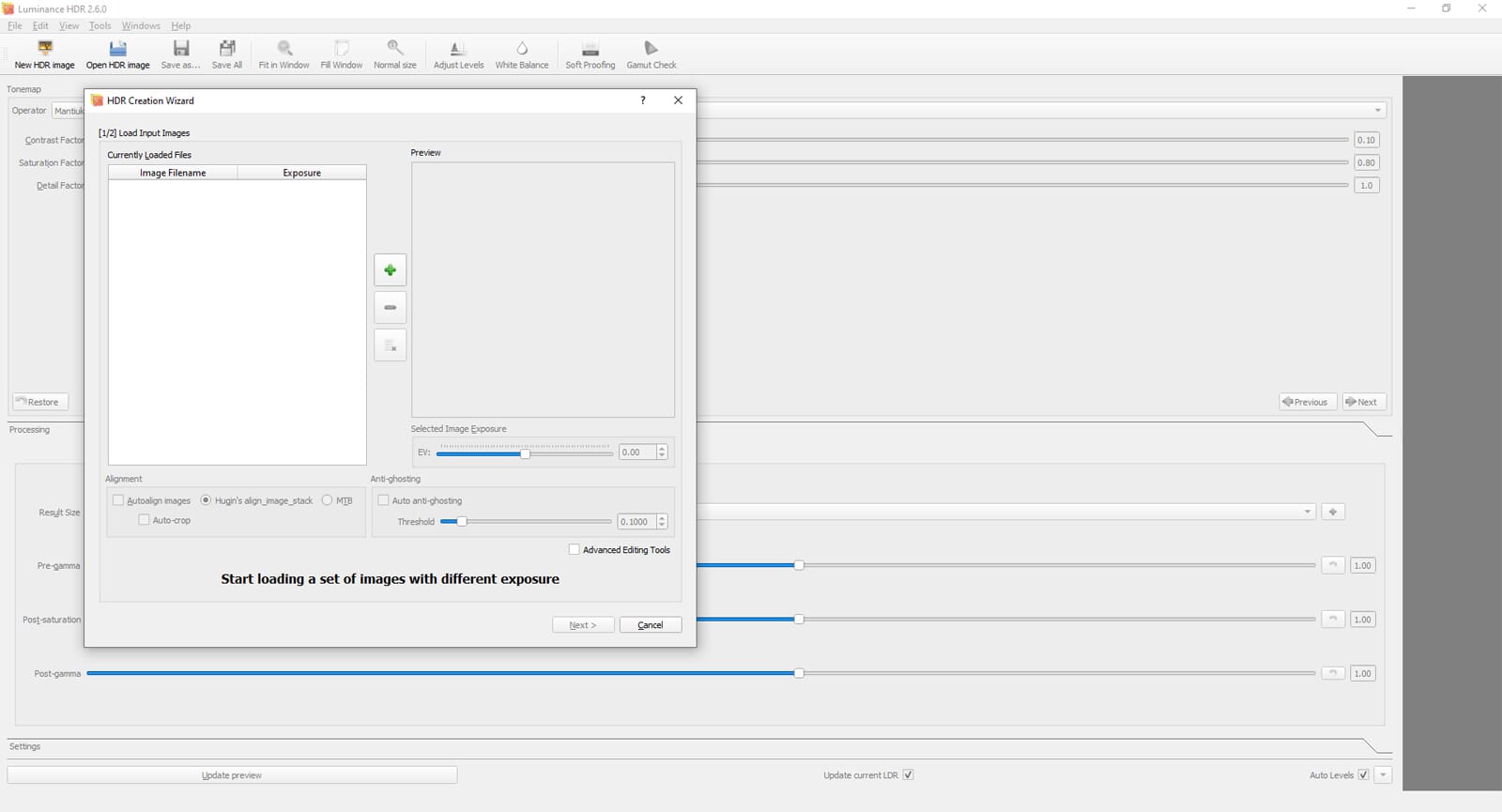 2. Use the green plus icon to open the file dialogue box and select the bracketed shots.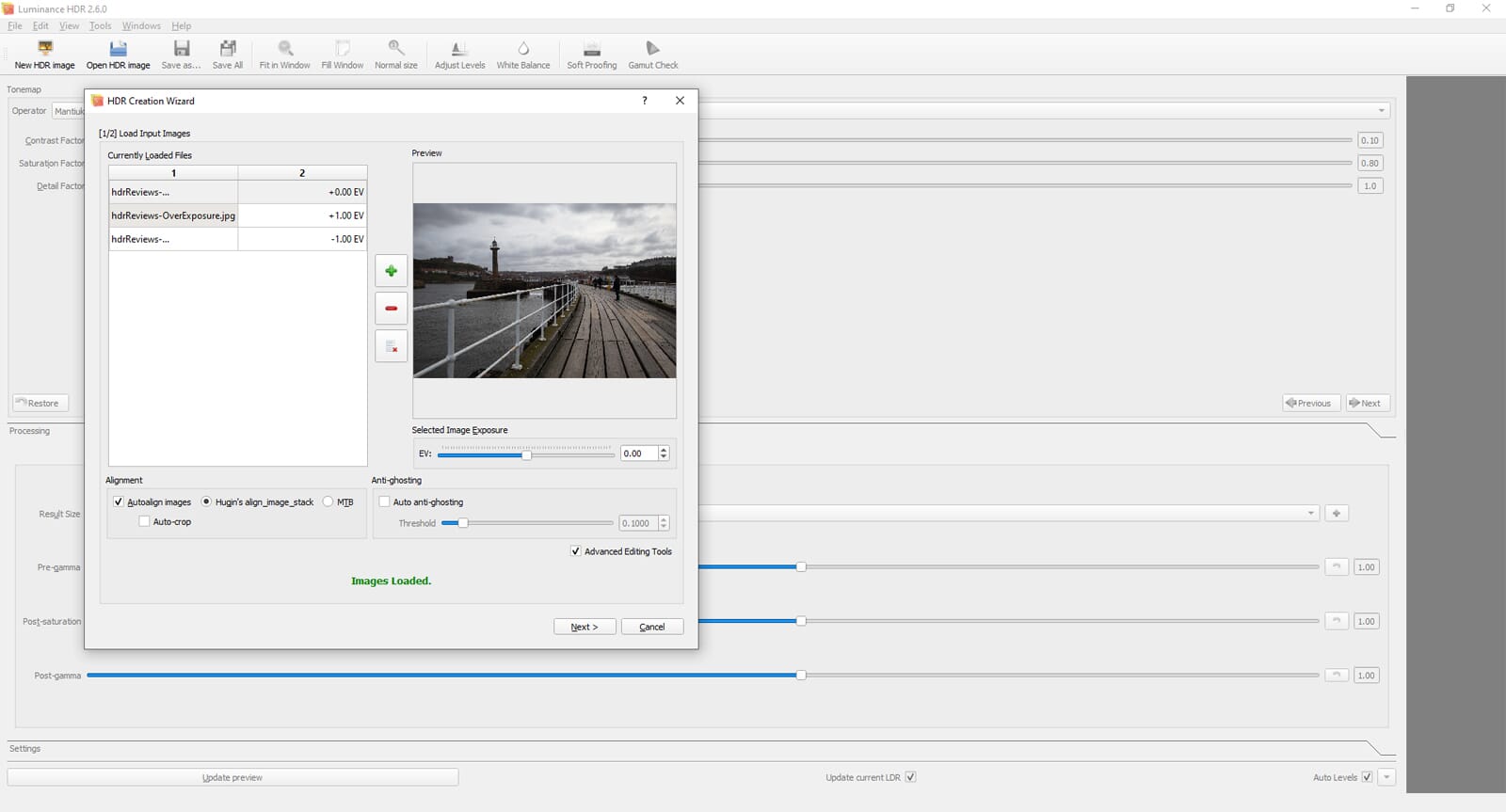 3. Check the different exposure values of each image and adjust if necessary.

4. Check the final settings, look at the preview, and press finish.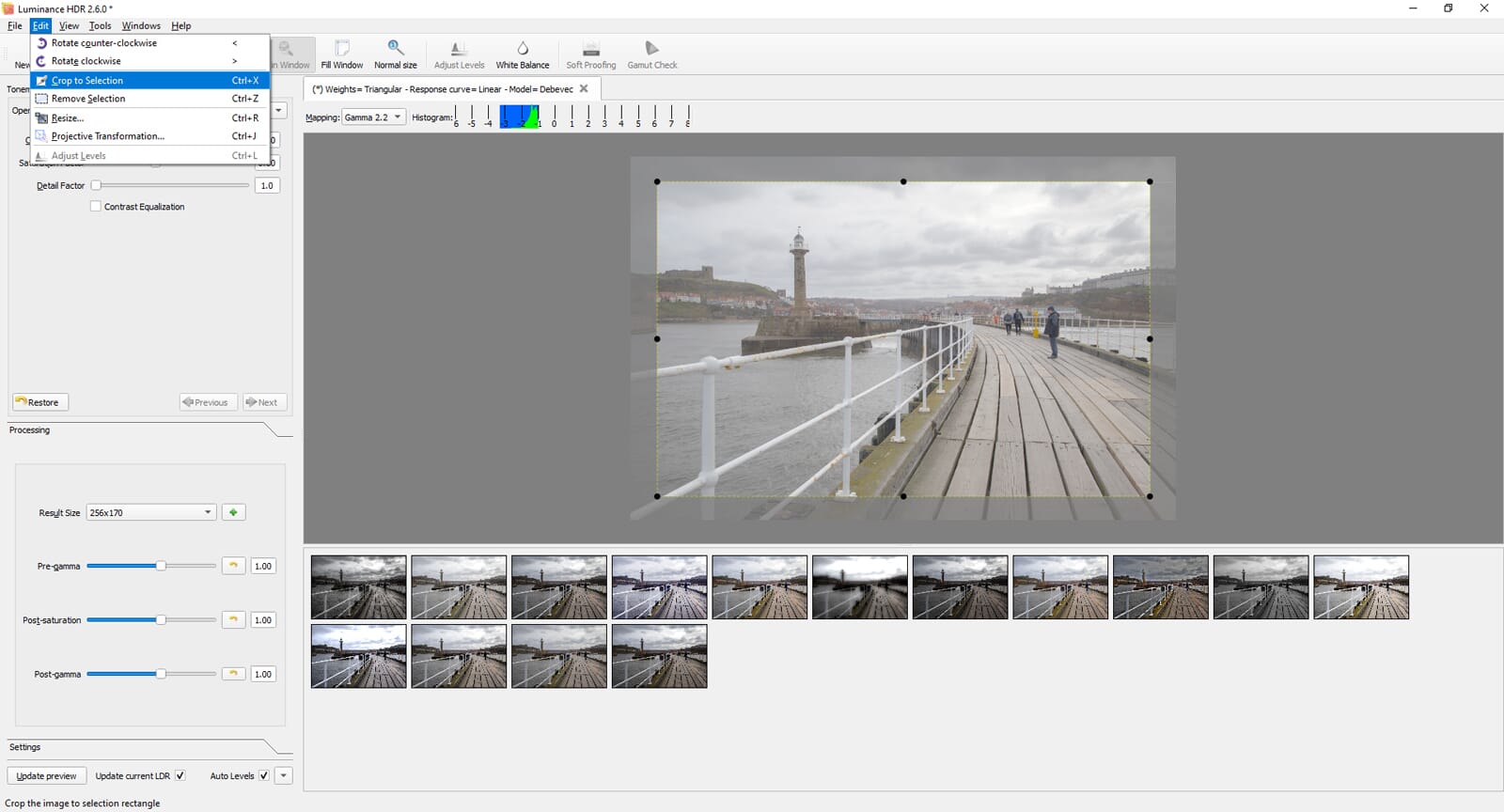 That's all there is to it. Using the HDR process was one of the easiest aspects of this Luminance HDR review. It should be noted that to access the "finish" button, you must untick the preview box. Creating an HDR image takes a few minutes.

Once you have finished the process, you are taken to the main edit screen. Here you can apply different presets and change the basic settings of the HDR process.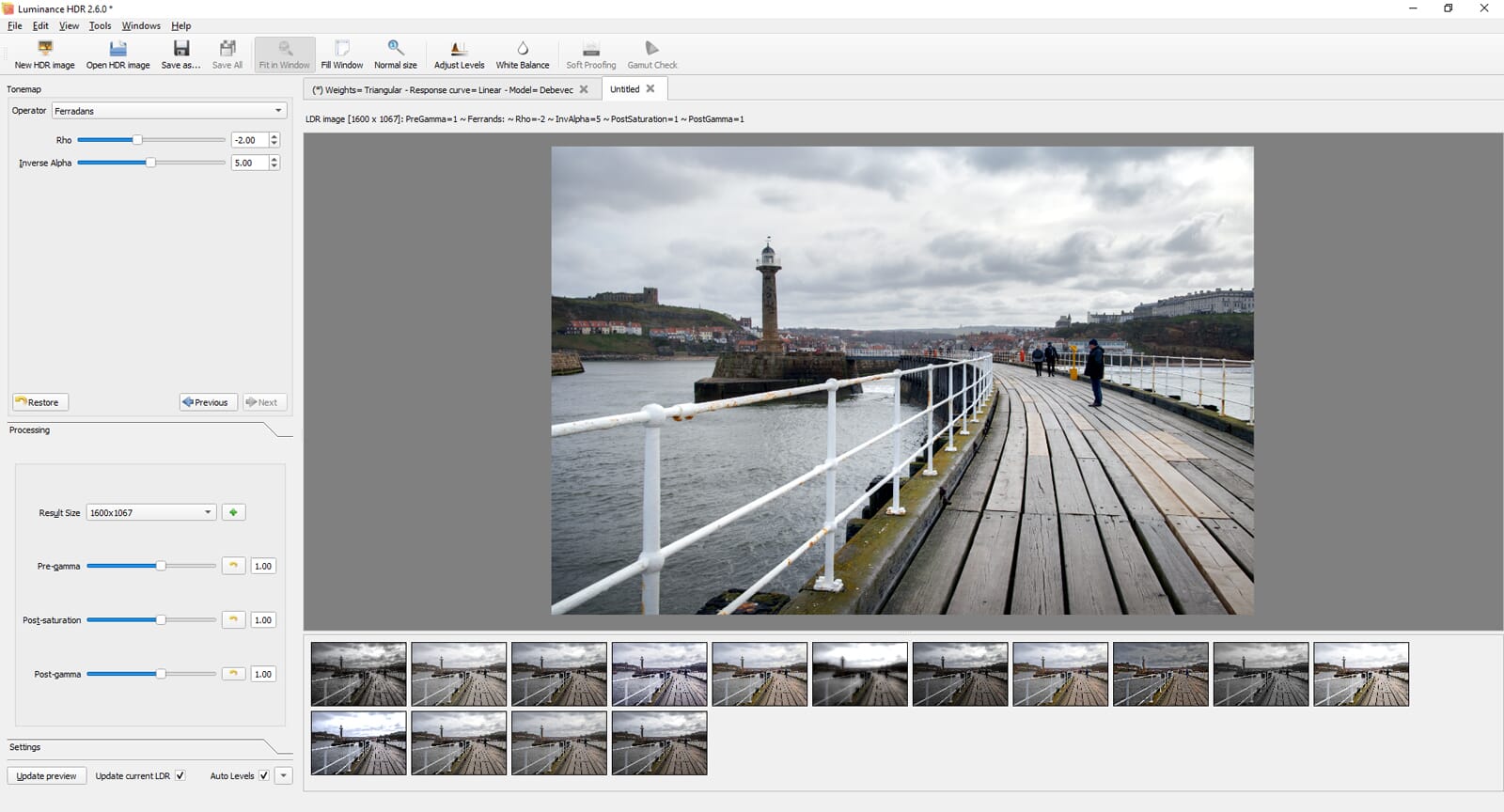 To export the file, simply click on the "Save As" button on the top menu. This allows you to save the image as a JPEG or other file formats. The save dialogue box is not detailed – you can simply change the quality, size, and filename as shown below: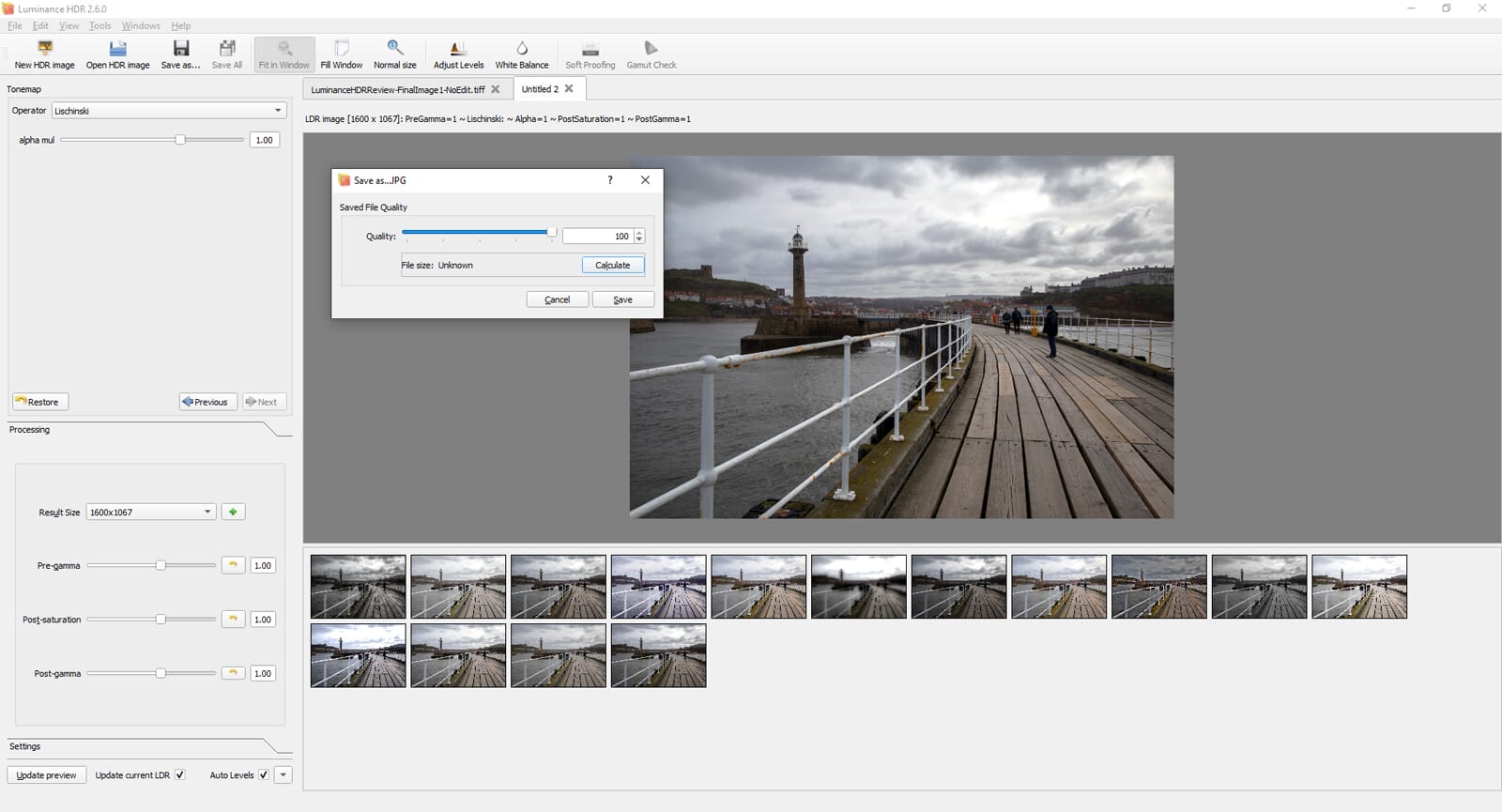 HDR Quality
The HDR quality is excellent. The HDR processing engine is intelligent and the output images we tested all look superb. Furthermore, the contrast, colors, and brightness were all spot on. In addition to this, the different presets are high-quality too. For basic HDR quality, this is one of the best programs we have tested.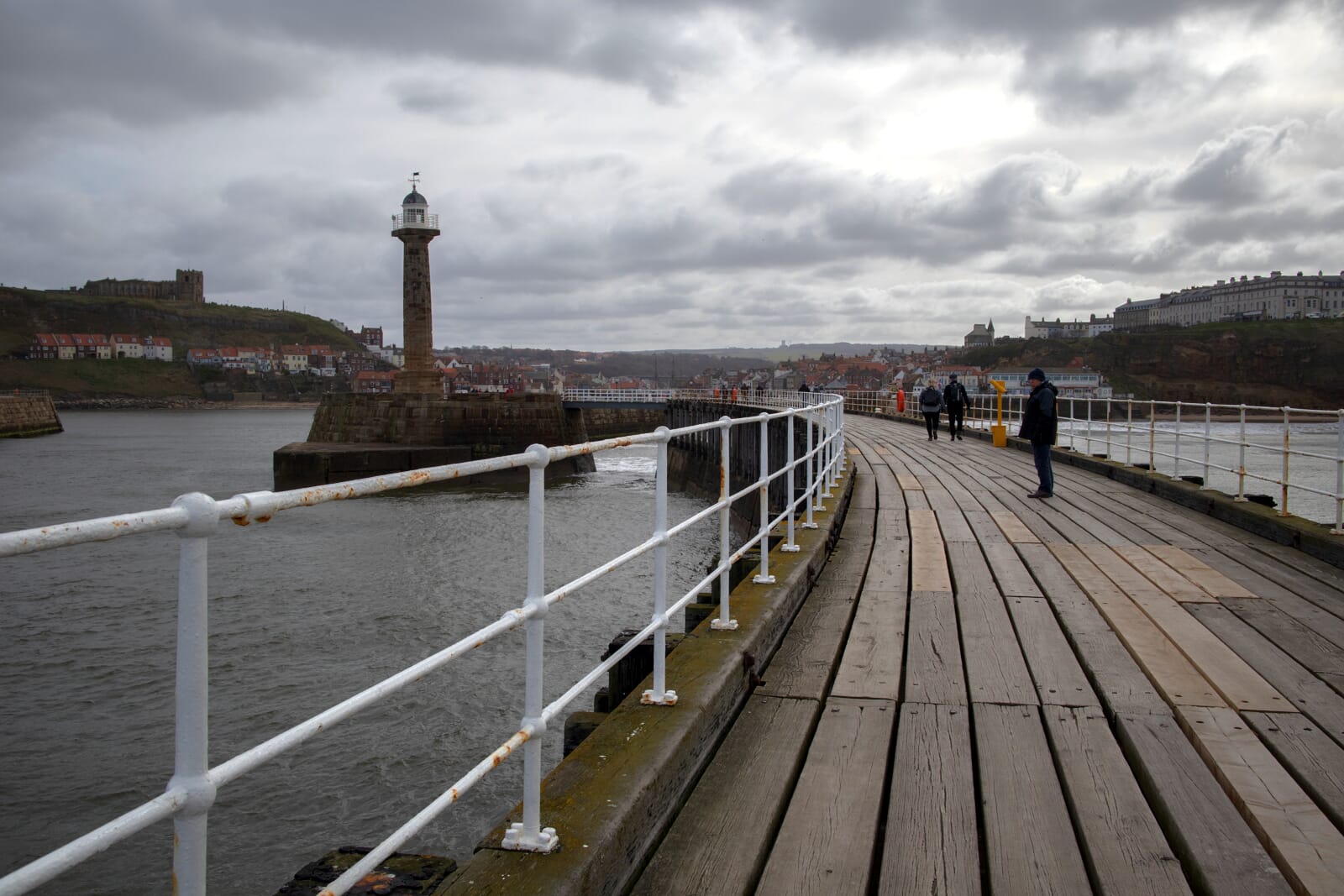 Post Processing Features
Luminance HDR is not a comprehensive HDR program like AuroraHDR or ON1 HDR 2020. It is meant for basic HDR processing only and has virtually no post-processing options at all. When creating this Luminance HDR review, it quickly became clear that this program is meant for the quick and efficient creation of high-quality HDR images.

These should then be imported into other editing software like Lightroom if you want to create advanced edits or artistic styles. The only post-processing available is the following tools:
White balance
Adjust levels
Resize
Rotate
Crop
Projective transformation
Once the HDR image is processed, you can alter the white balance – this effectively adjusts the overall exposure of the image which provides a greater degree of control as shown below. You can also adjust the levels which allow you to adjust the overall tone map of the image.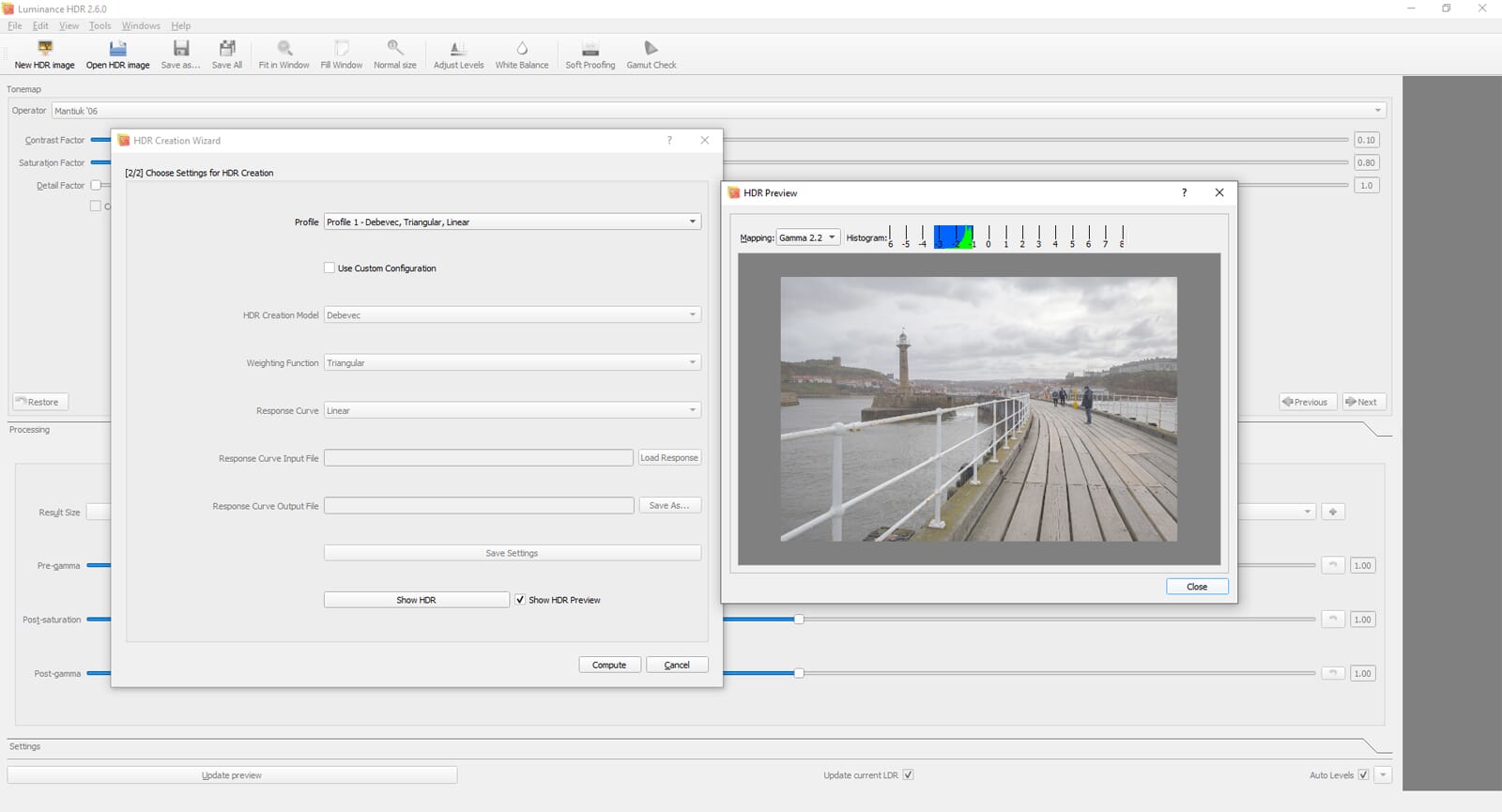 There is also a range of transformation tools which does provide freedom to change the composition and size of your images. These tools are easy to use and are accessed through the top menu. You can crop and resize the image as you see fit, but the rotation tools are limited to 90-degree increments only.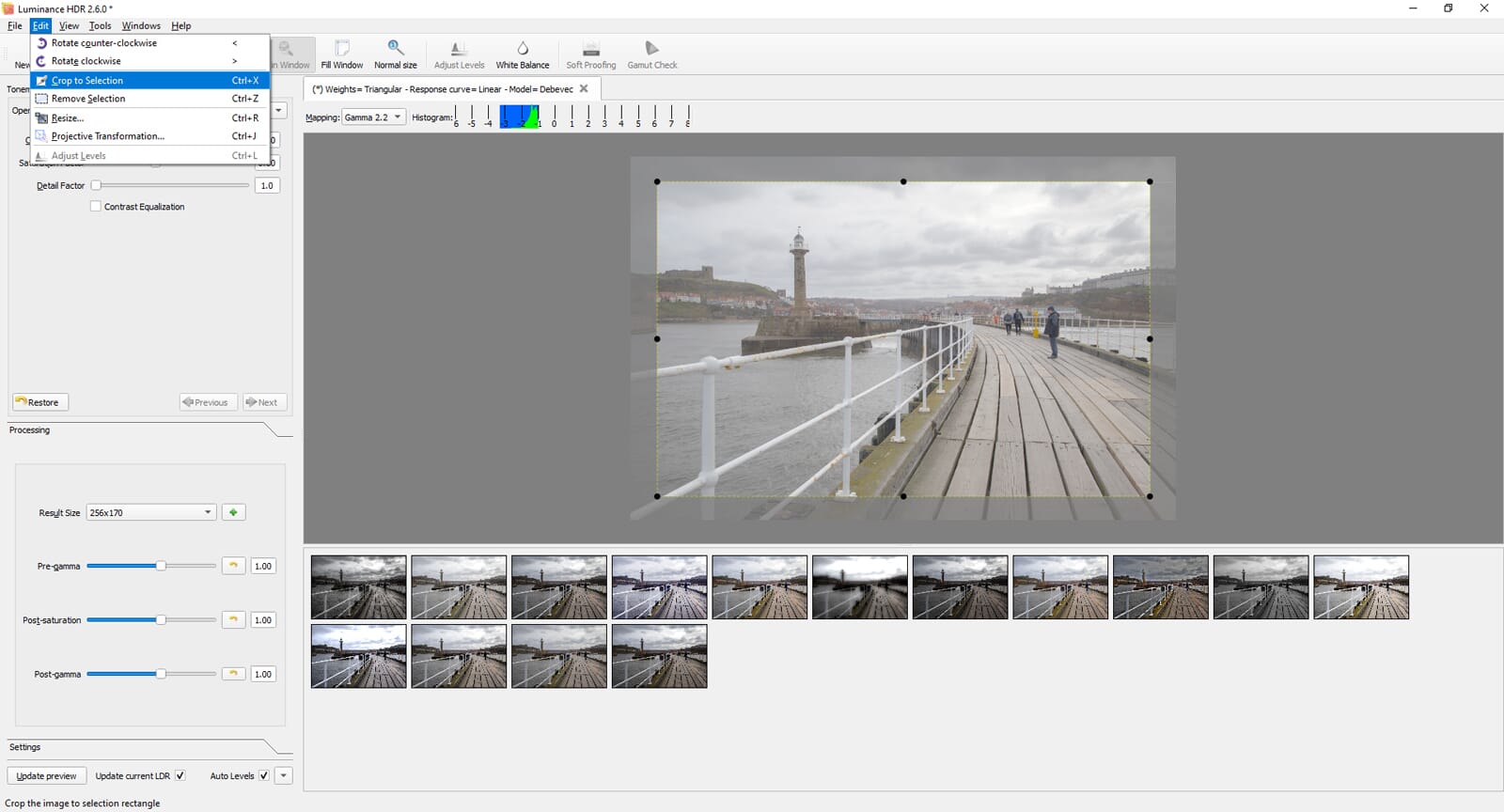 In addition to this, there is a projective transformation tool. This allows you to transform the image via various axis and create some interesting effects. For example, you can use the Yaw angle to almost create a 360-degree image effect. We would advise using this tool carefully until you understand exactly how each rotation transforms the image.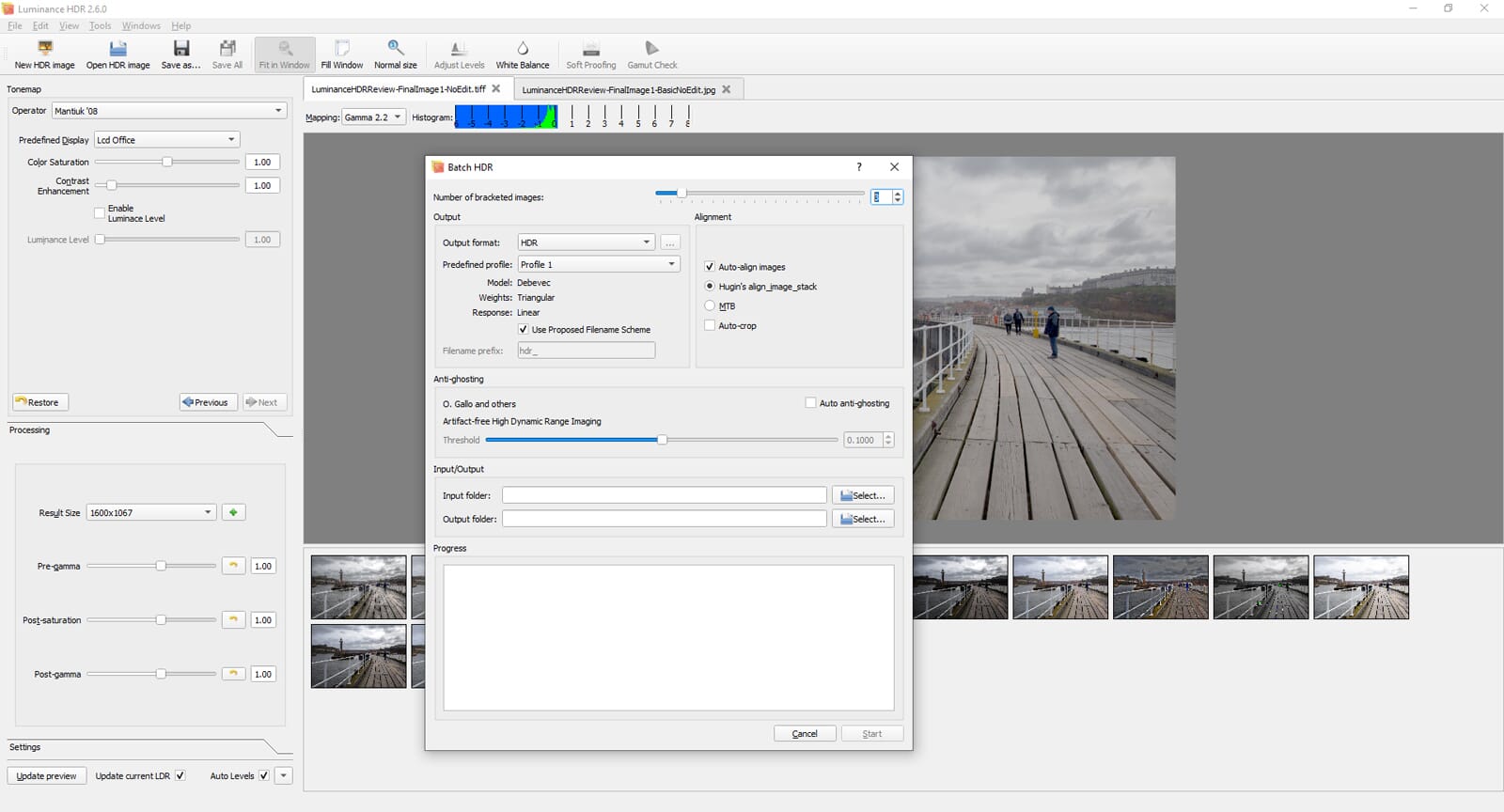 Presets
Luminance HDR has 15 presets in total. This might not seem like a lot, but these are not "artistic" presets. They are basic presets to improve the quality of your HDR images. They are essentially like a full edit packed into a single preset.
Each preset has a different name and provides a high-quality transformation of your HDR image. We tested each preset and the differences are subtle but give you greater freedom for your core HDR image.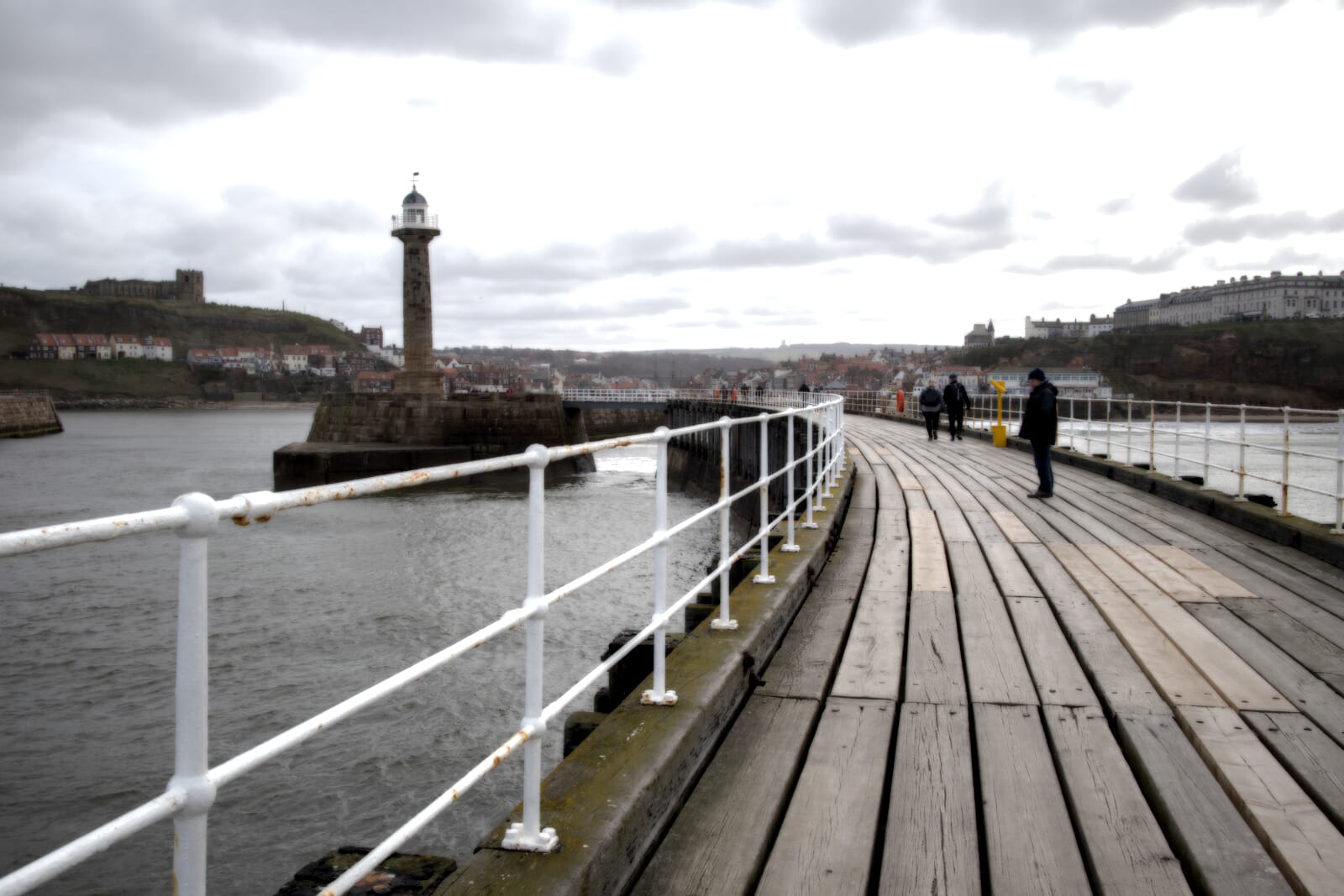 HDR Examples
To conclude this Luminance HDR review we have created a plethora of examples to show the different presets available. We have used the same source images that we used for our other HDR reviews like EasyHDR, ON1 HDR 2020, and Photomatix Pro. This provides consistency and allows you to compare the HDR quality between the different programs.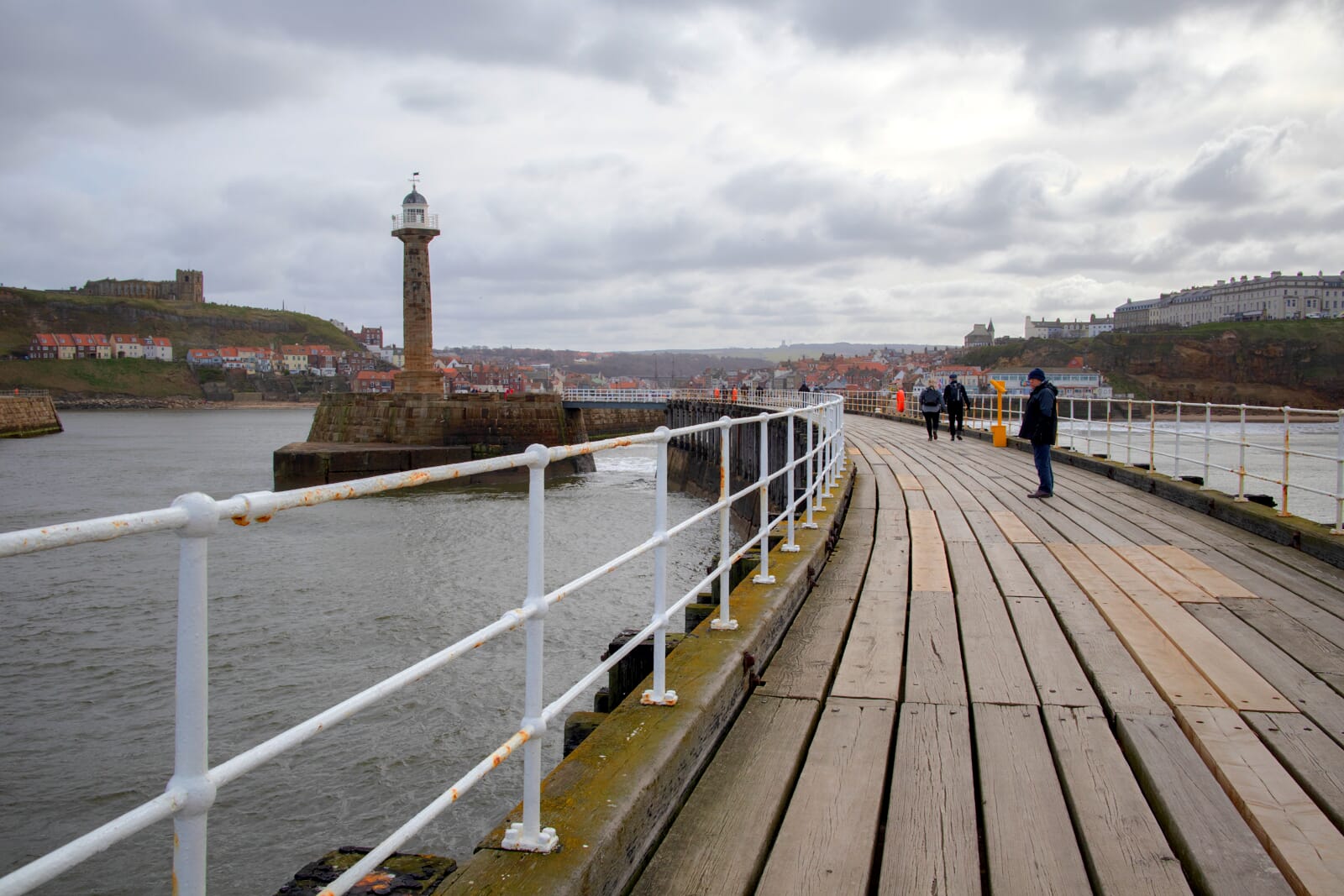 Be sure to check out our other HDR reviews too so you can see how they compare to Luminance HDR! As you can see, the basic HDR quality is fantastic and the different presets do create some strong HDR compositions: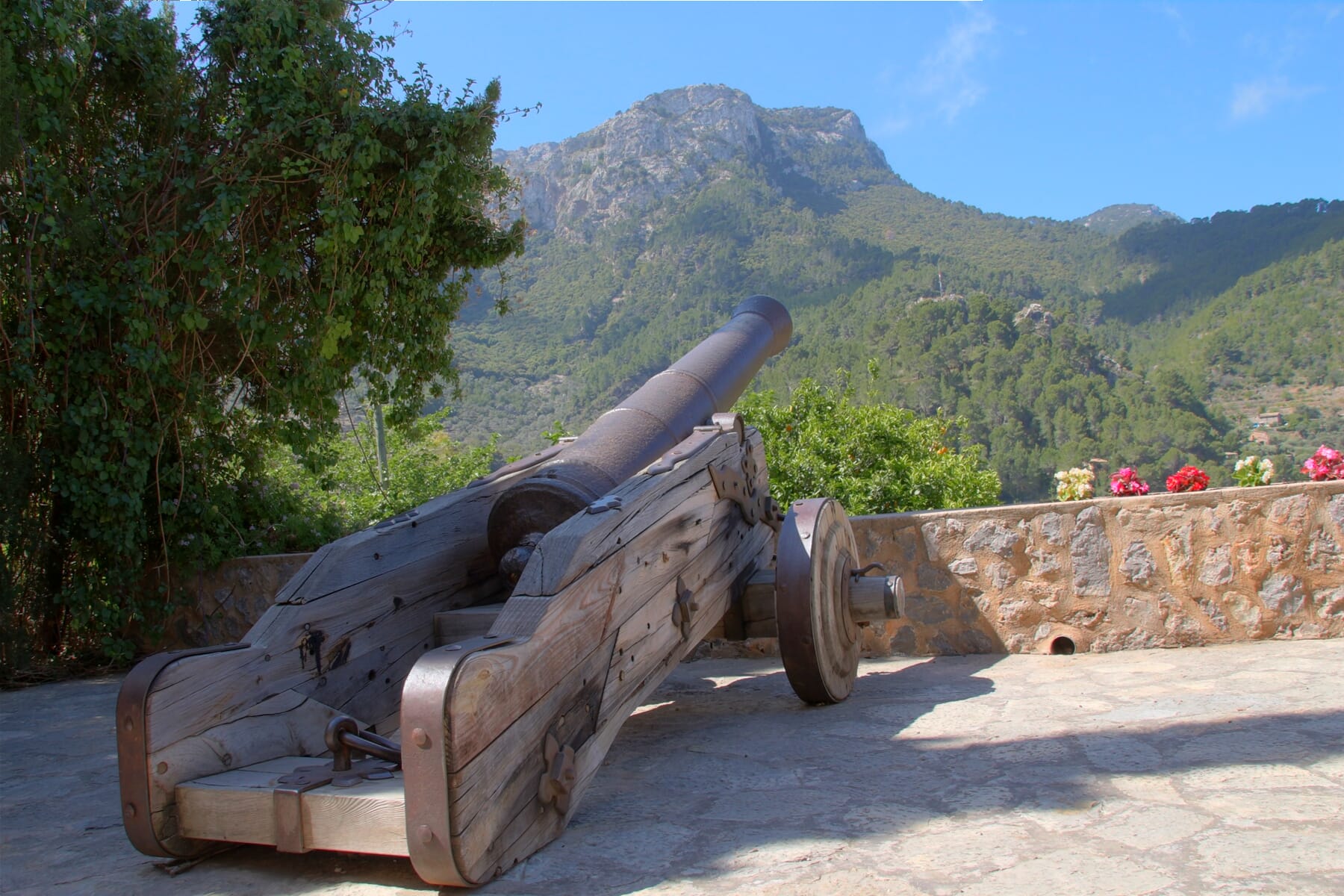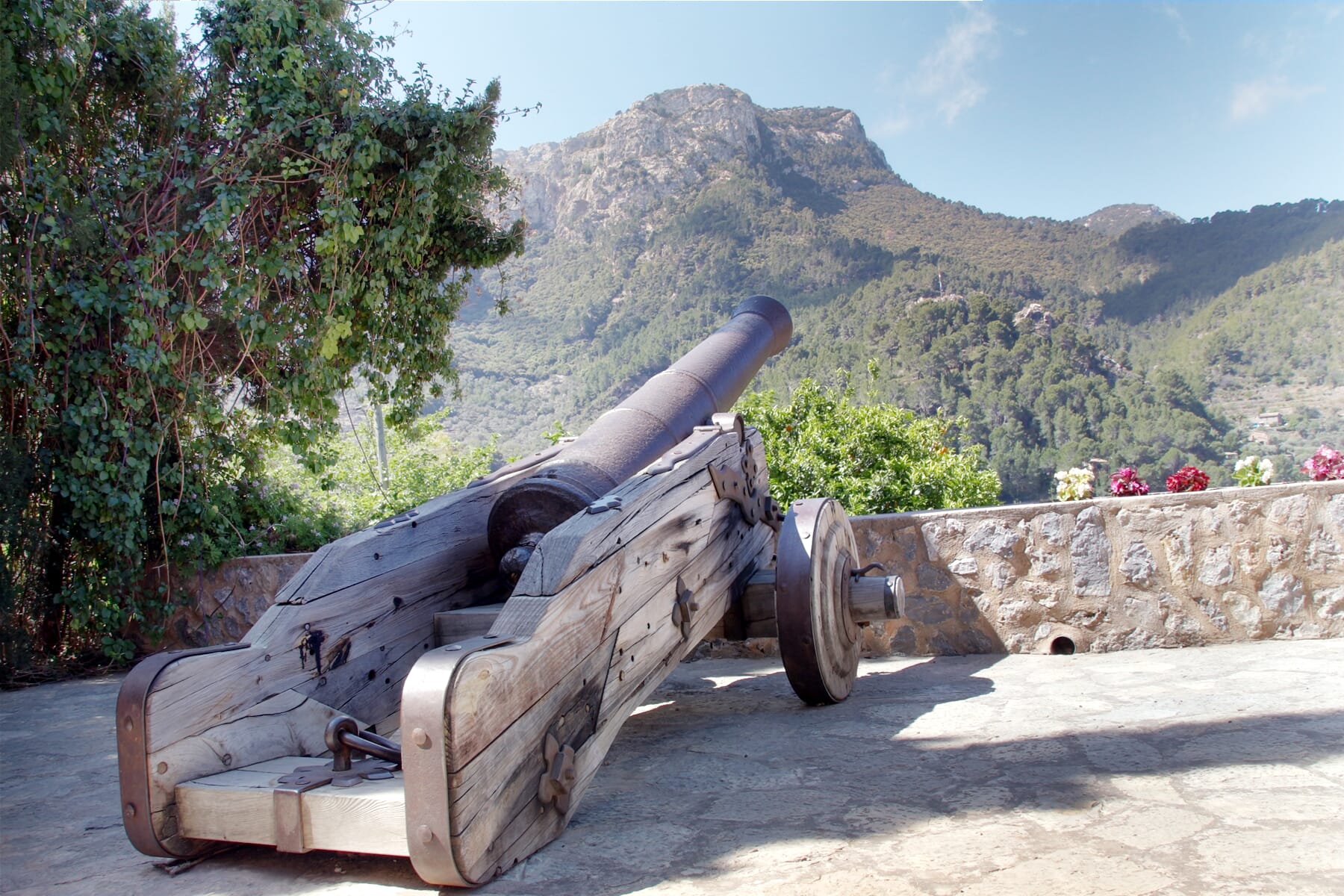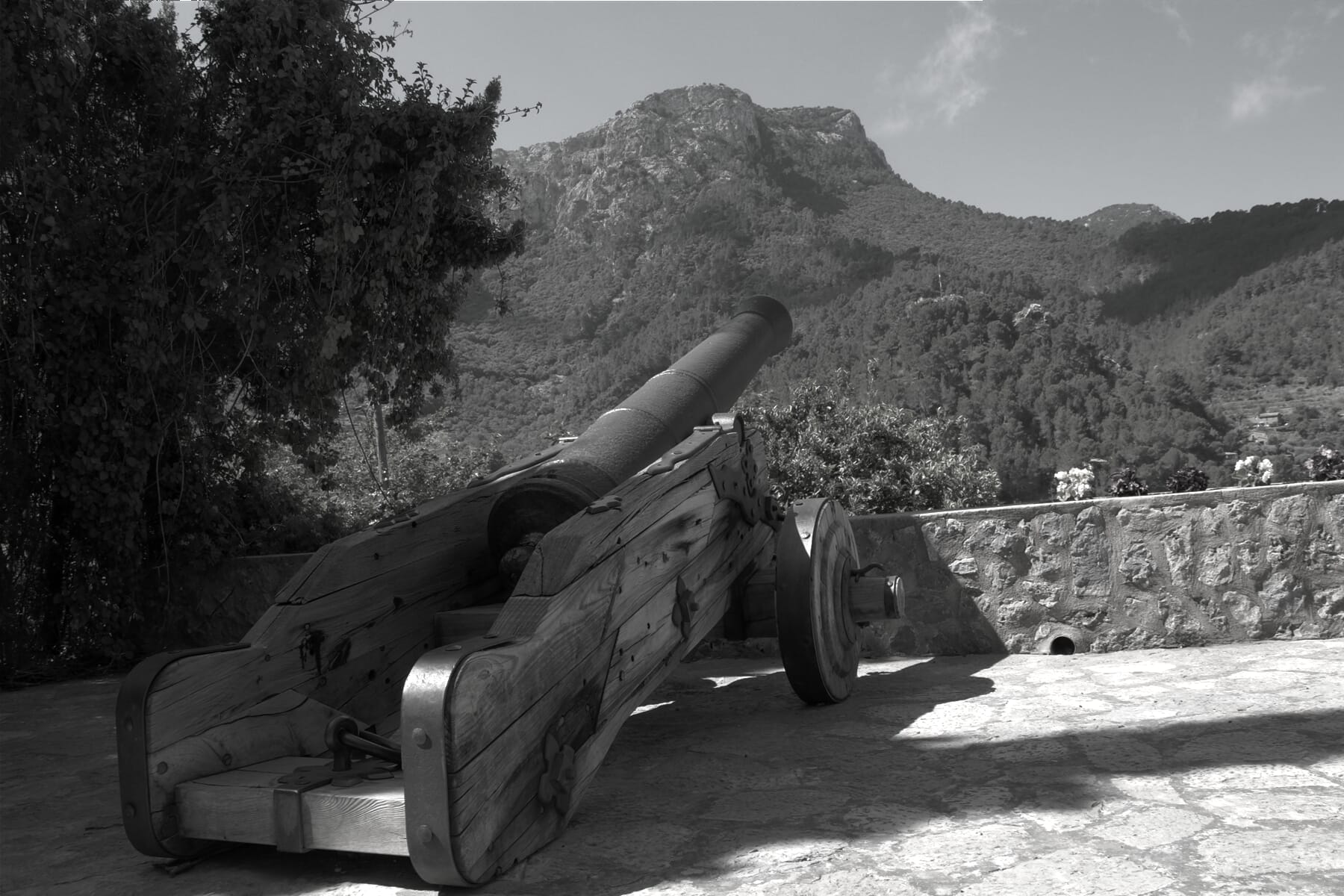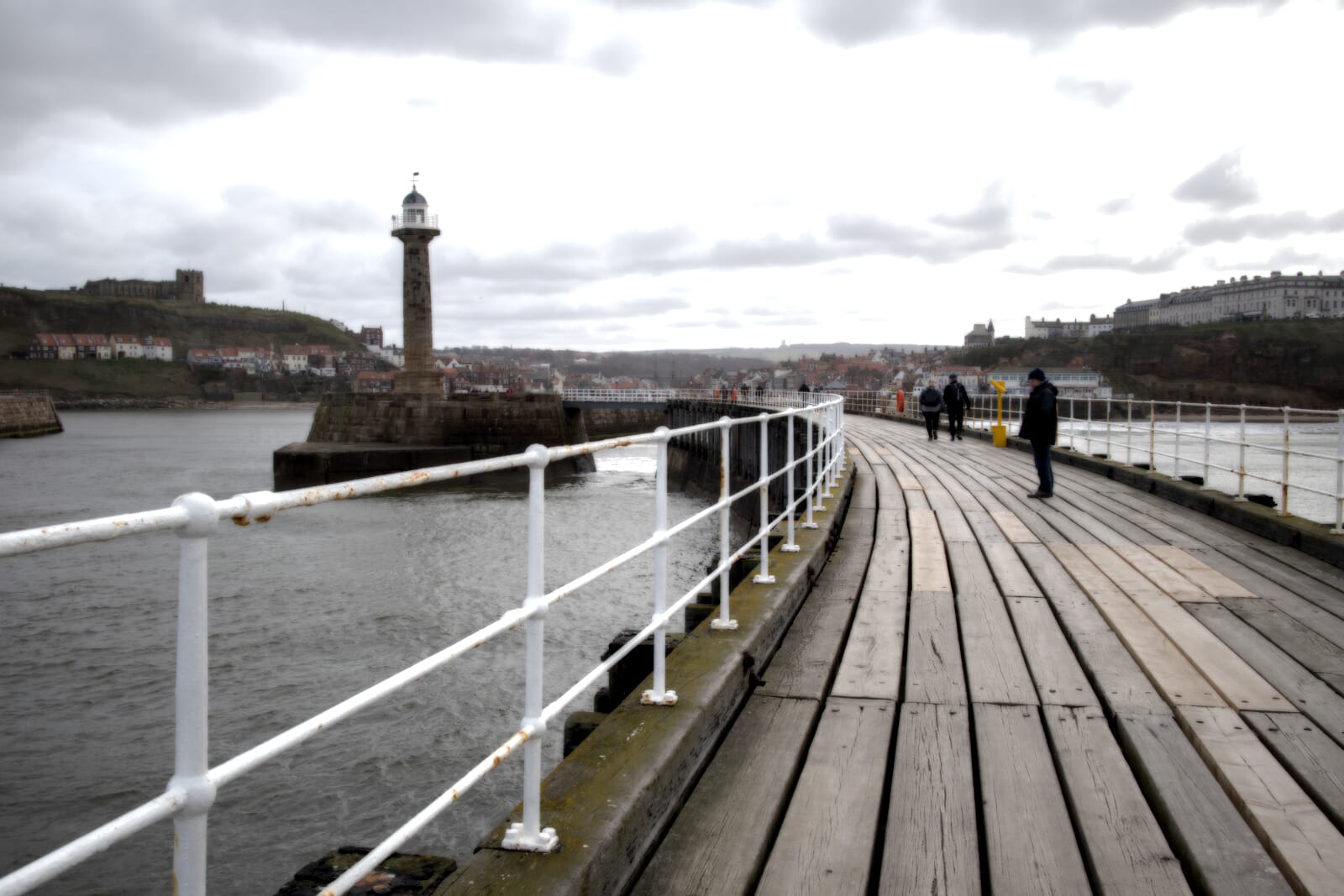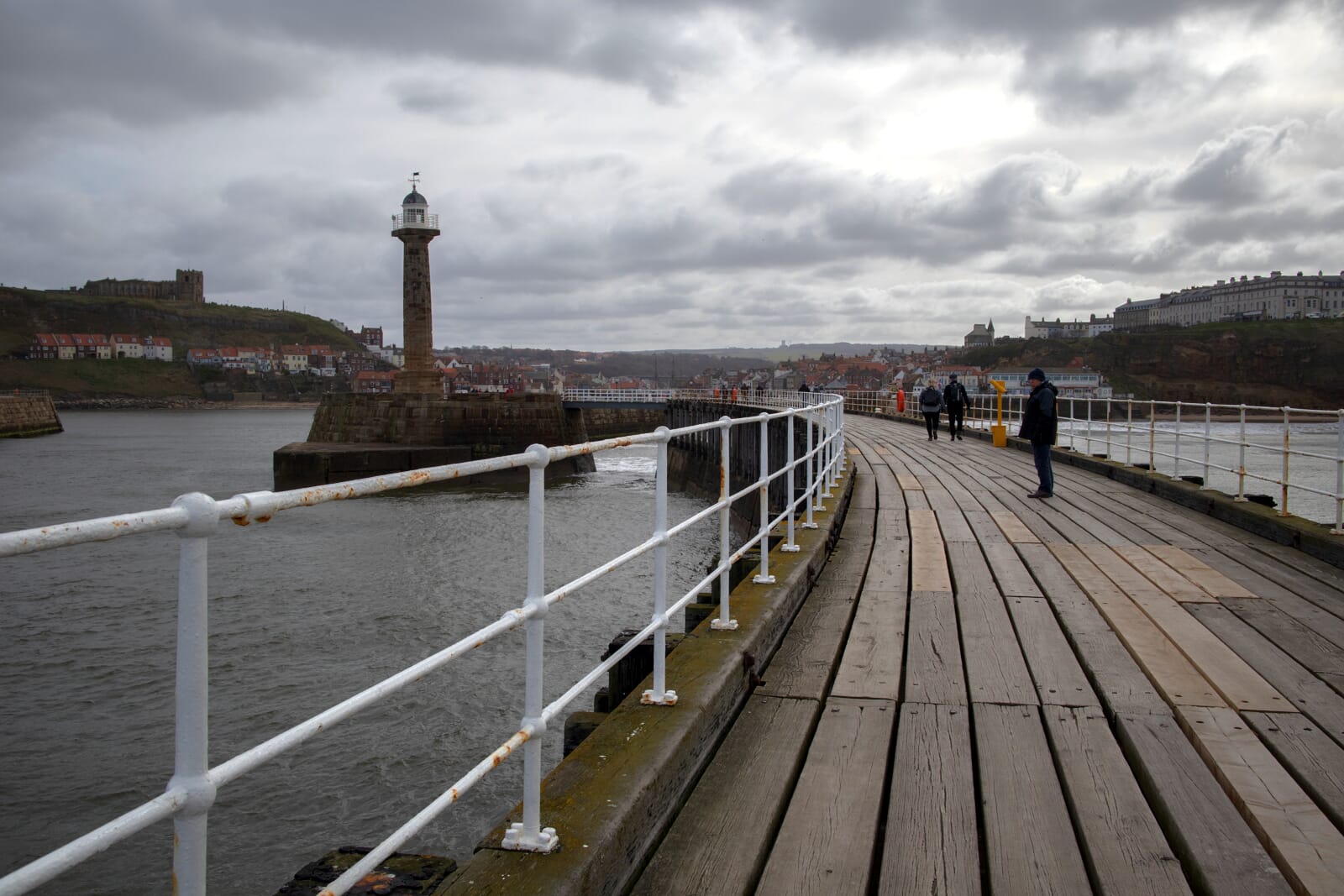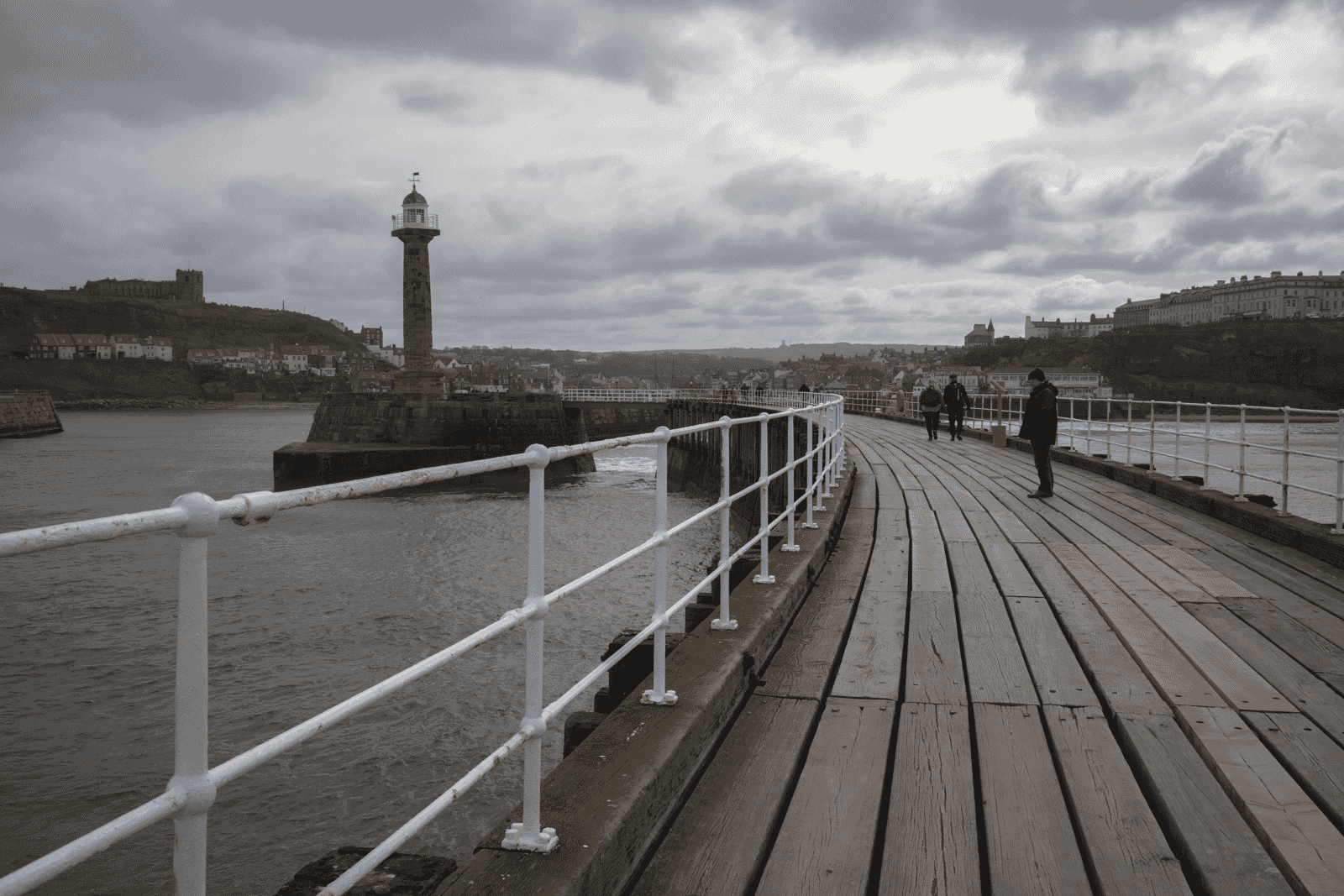 FAQs
Is Luminance HDR available in different languages?
 
No, not natively – it is only available by default in English, German, and Portuguese. They do provide instructions, however, on how to translate the software into other languages here.
Is there a paid version of Luminance HDR?
 
No, it is open source and completely free to use. If you do want to support the developers, you can leave a donation on their Source Forge page.
 
Is Luminance HDR available as a plugin for other editing software?
 
No, it is a standalone program only. The files created in Luminance HDR can be imported into other software.