In May 2019, Photomatix launched a plugin allowing you to batch process multiple sets of bracketed images within Lightroom through a simple plugin. Two years later, and Photomatix has updated this plugin, creating version two of this powerful HDR batch processing plugin.
This Lightroom plugin automates High Dynamic Range (HDR) processing of bracketed photos in Adobe Lightroom, with the ability to preview the HDR effect.
The plugin lets users merge multiple stacks of bracketed exposures, and process them with HDR presets in a large range of styles.
Merging multiple bracketed images manually can be a time-consuming task.

Now Lightroom users can start a batch, then walk away while the plugin does the heavy lifting in the background — a big time saver for anyone who has a lot of HDR images to create after a photo shoot.

Ron Pepper, HDRsoft Marketing Director
The HDR batch plugin is particularly useful for real estate photographers, landscape photography, and any other Lightroom users who need to merge a high volume of bracketed photos.
When you buy through links on our site, we may earn a commission at no cost to you. We evaluate products independently. Commissions do not affect our evaluations.
What's New in Version 2
With the new version of the Photomatix Lightroom HDR Batch Plugin, you can now save merged HDR images in 32-bit (compared to 16-bit in the previous version).
At 32-bit, the colors and shades of your images will be enhanced. The extra bits give you the full dynamic range when further processing your merged HDR images within Lightroom.
On top of the additional bits, the new version also lets you export your merged images in the OpenEXR format. The OpenEXR format is useful for 3D modeling and for preparing HDR panoramas before stitching them together.
These new features make the plugin even more useful for real estate photographers and for other Lightroom users who need to merge a lot of bracketed photos.

Our aim is to make the merging process easy and intuitive, and this update extends this ease of use to more workflows such as imaging for 3D modeling and panoramic photography.

Ron Pepper, HDRsoft Marketing Director
Using the new version of the HDR Lightroom Plugin you can now do pretty much everything that their main software, Photomatix Pro 6 can do using a program you might be more familiar with, Lightroom.
HDR Batch Plugin vs Photomatix Pro
After using both Photomatix Pro and the Lightroom plugin for a while, we identified two key differences between the HDR batch plugin and the main application:
While you can "remove ghosts" using the plugin, the de-ghosting process (removing shadows of moving objects) can be done in a selective way and at various degrees in the Pro version. You can also preview the result before merging your photos.
Photomatix Pro also allows you to preview and fine-tune your finishing touches. With the pro software, you can modify the contrast and sharpness of your final image. You can also crop and straighten the image before finally saving it. While the plugin allows you to select a contrast and sharpening preset, it is not as granular and you can't preview the output.
Apart from these two key differences, the HDR batch plugin has the same functionality as the Photomatix Pro application.
Related Post: Best HDR Software in 2023
The plugin is the ideal solution for those looking to merge multiple stacks containing a series of bracketed photos. Hence the name "Batch" Plugin. Fine-tuning the final individual image is something you can still do within your standard Lightroom workflow.
HDR Batch Plugin Features
Before we dive into how to use the batch plugin, let's have a look at what you can do with it.
The plugin lets you:
Apply over 40 preset styles (if you wish, you can preview the preset style before selecting it)
Create and save your own presets
Align and crop images (via a simple checkbox)
Remove ghosts (via a simple checkbox)
Apply contrast and sharpening presets
If you don't apply an HDR preset (select "merge only"), you can output the file in 32 bits
If you want more control over your individual HDR images, we recommend you get the Photomatix Pro version (free trial available). Or, even better, by buying the Photomatix Pro Plus bundle you can get the plugin for free.
HDR Batch Plugin Price Options:
Photomatix Batch Plugin: $49/Free Trial
Photomatix HDR Batch Plugin Price (for Pro users): $20
Plus Bundle users: Free
We recommend you get the Photomatix Plus Bundle. Apart from the HDR Batch Plugin for Lightroom, you also get the Tone Mapping Plugin for Photoshop for free. Plus, with our coupon code "PHOTOWORKOUT" you can get 15% off!
How to Use the Photomatix HDR Batch Plugin for Lightroom
To experiment with the plugin, make sure you have the following:
Follow these steps to install and run the HDR Batch Plugin:
Total Time: 10 minutes
Download the HDR Batch Plugin
Install the New HDR Batch Plugin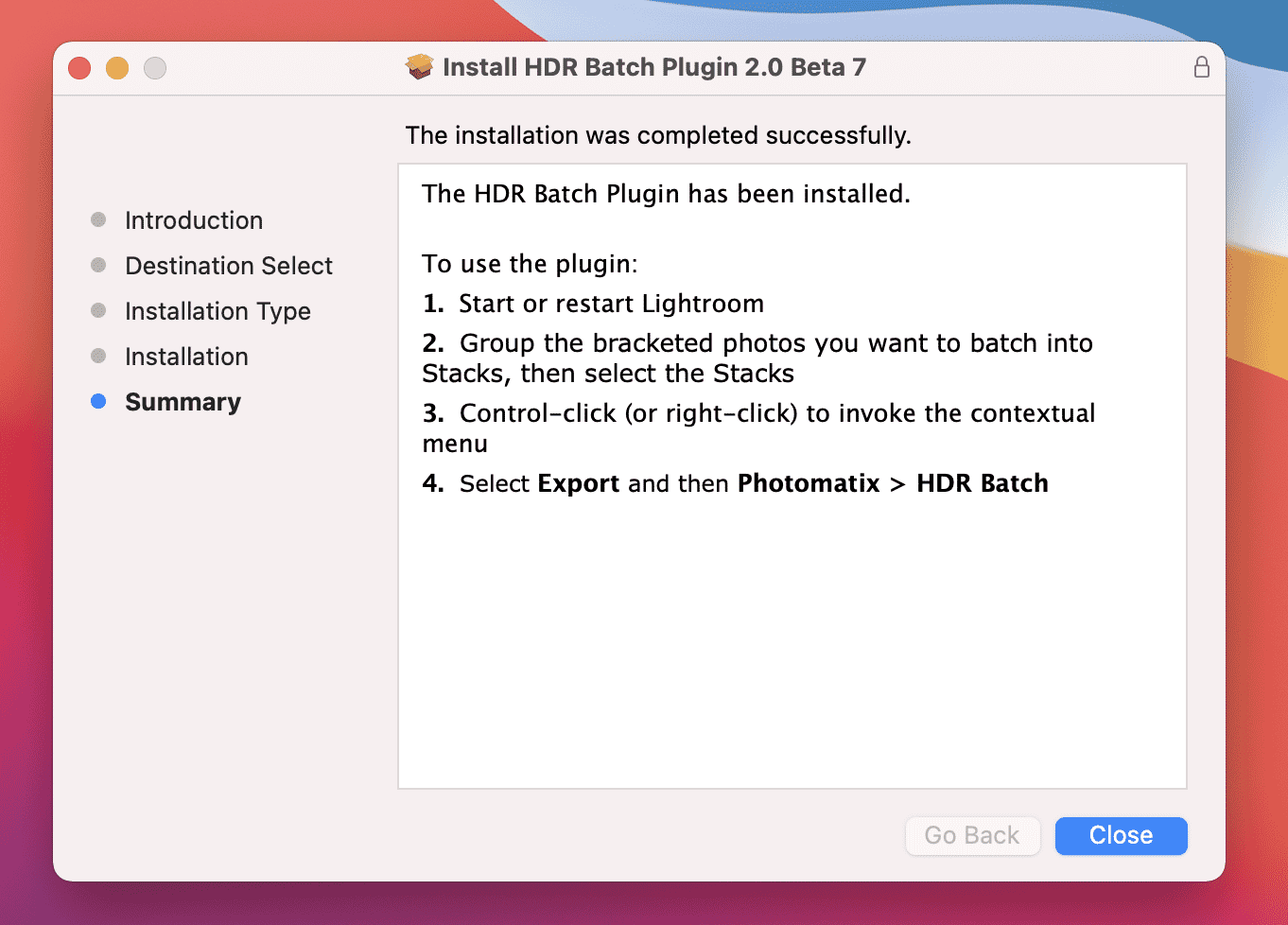 Download, unzip and install the plugin.
Start or restart Lightroom
If Lightroom is open on your computer, close the application and re-open it.
Group bracketed photos into stacks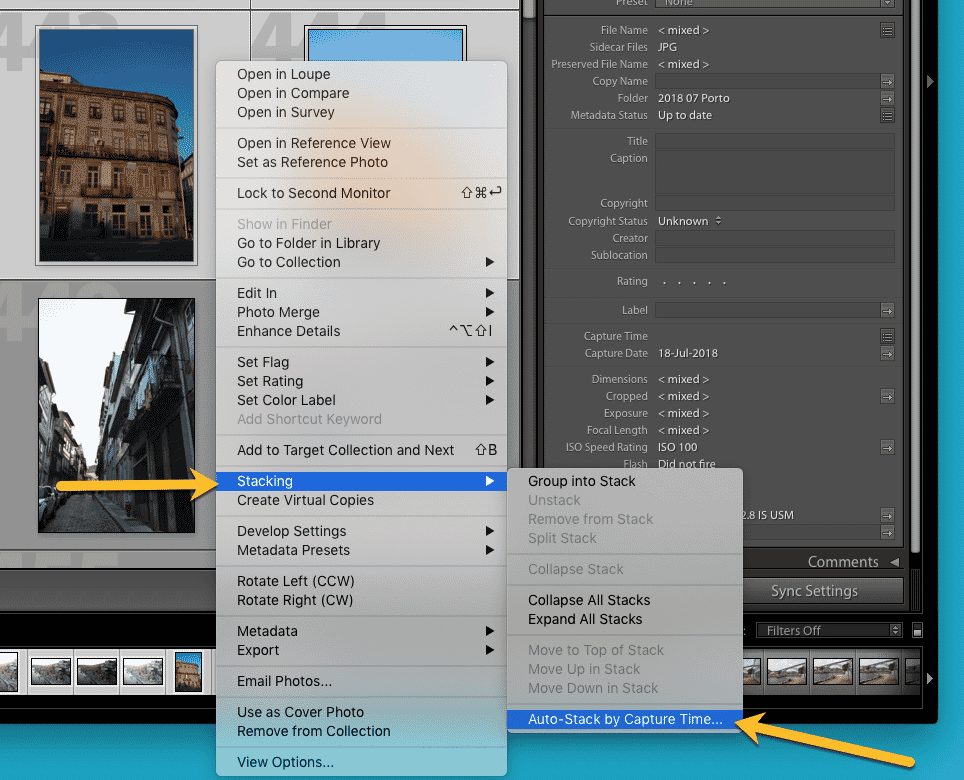 The HDR Batch Plugin processes bracketed exposures that are grouped into stacks. You can merge multiple bracketed sets with a varying number of bracketed photos per set.
Tip: You can  auto – stack your bracketed photos  in Lightroom by capture time right-click or control-click, then go to Stacking and select Auto-Stack by Capture Time. Select a time, e.g., under 2 seconds (in most cases, your bracketed photos should have been taken in a short interval of 1-2 seconds).
Select bracketed photos from the Filmstrip or the Grid
Once you have a few sets of bracketed photos, select the stacks.
Control-click (or right-click) to invoke the contextual menu
Select the stacks you want to process and press control-click or right-click.
Select Export and then Photomatix u003e HDR Batch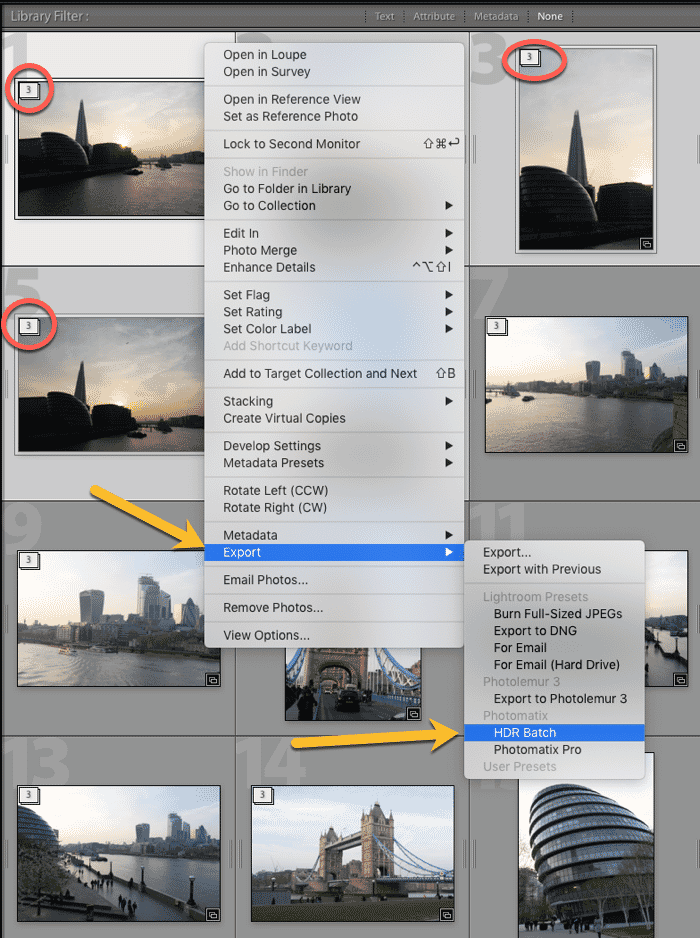 Go to Export and then under Photomatix you will see HDR Batch HDR Batch Plugin Exporting Stacks for Processing.
Adjust Photomatix HDR Batch Settings
Next, you will see the Photomatix HDR Batch Window. The HDR Batch Plugin processes bracketed exposures that are  grouped into stacks, enabling HDR merging of multiple bracketed sets with a varying number of bracketed photos per set. If you haven't organized your bracketed photos into stacks, you can still batch process your photos by specifying the number of bracketed photos per set.
Select one of the 40 HDR Photomatix Presets
The plugin offers a wide variety of HDR styles, with over 40 presets grouped into categories such as Realistic , Artistic, and Real Estate . If you don't know which one to use, you can preview the effect of any preset before starting the batch process.
HDR Batch Plugin: Test Run (Example of an HDR Image)
Below you can see an HDR image we created with the new bracket plugin. The source images were three bracketed shots (at a fixed aperture of f/9, and ISO 125. The shutter speed for the images was 1/100 sec. (under-exposed to highlight the sky), 1/60 sec. (normal exposure), and 1/40 sec. (over-exposed to highlight the foreground).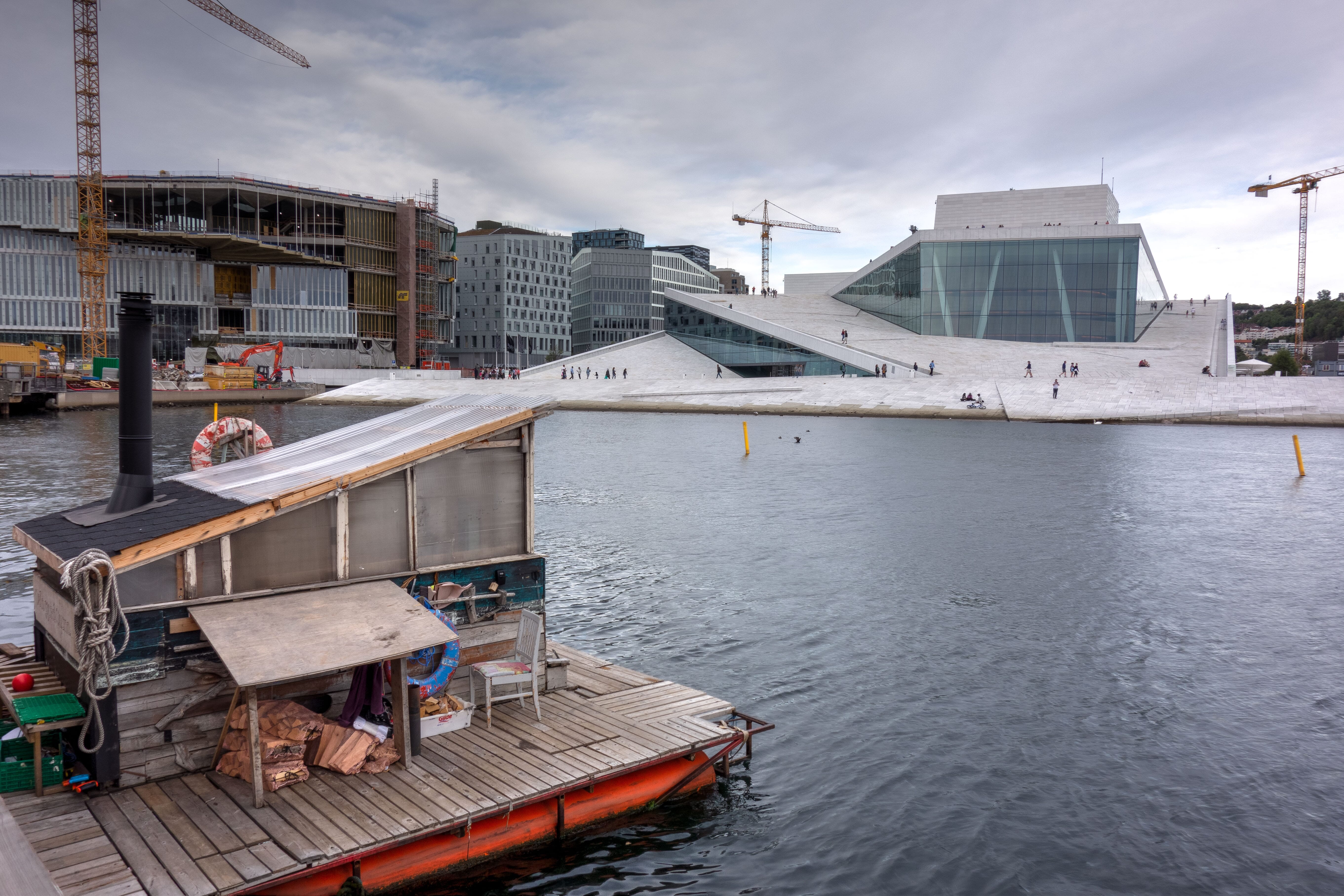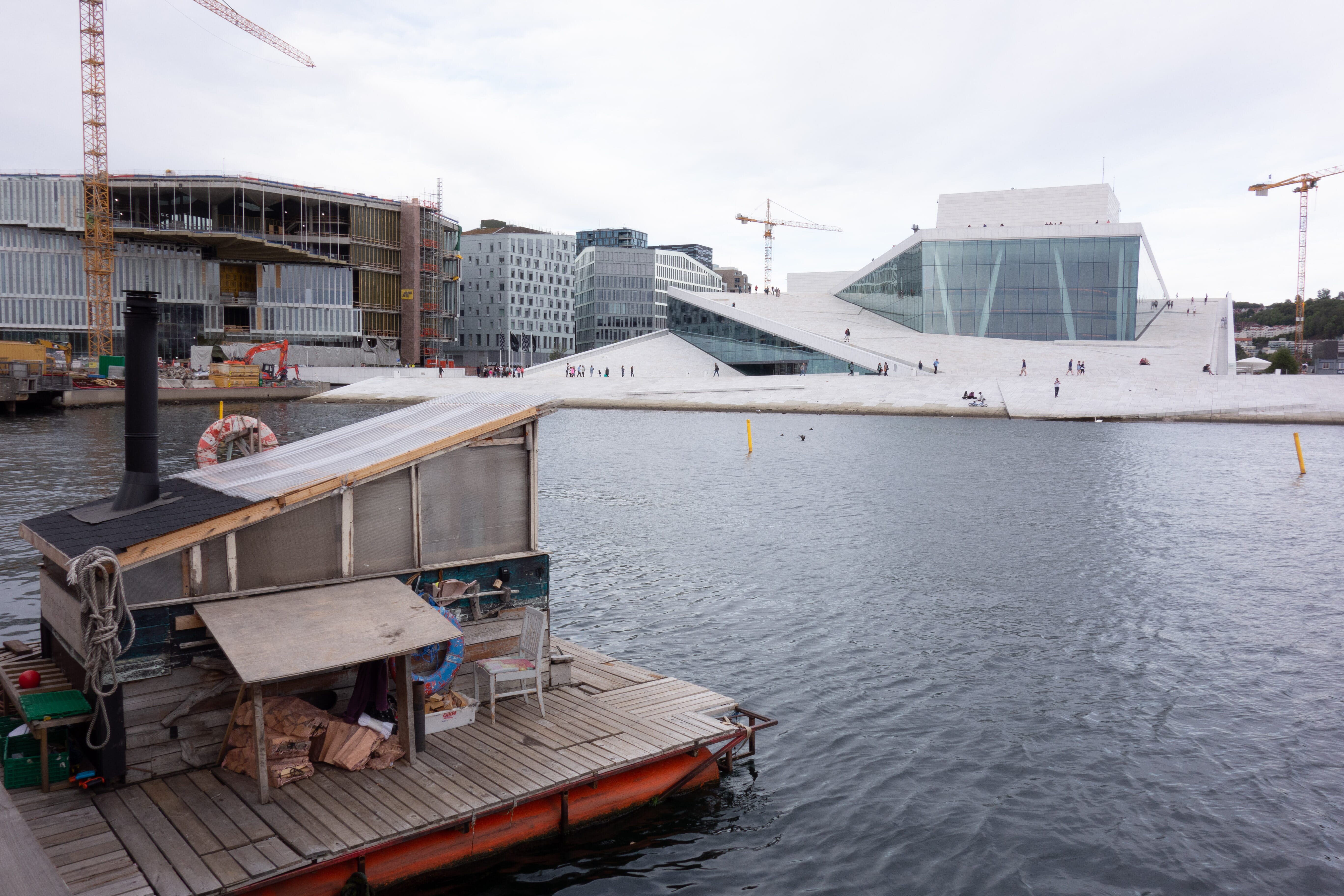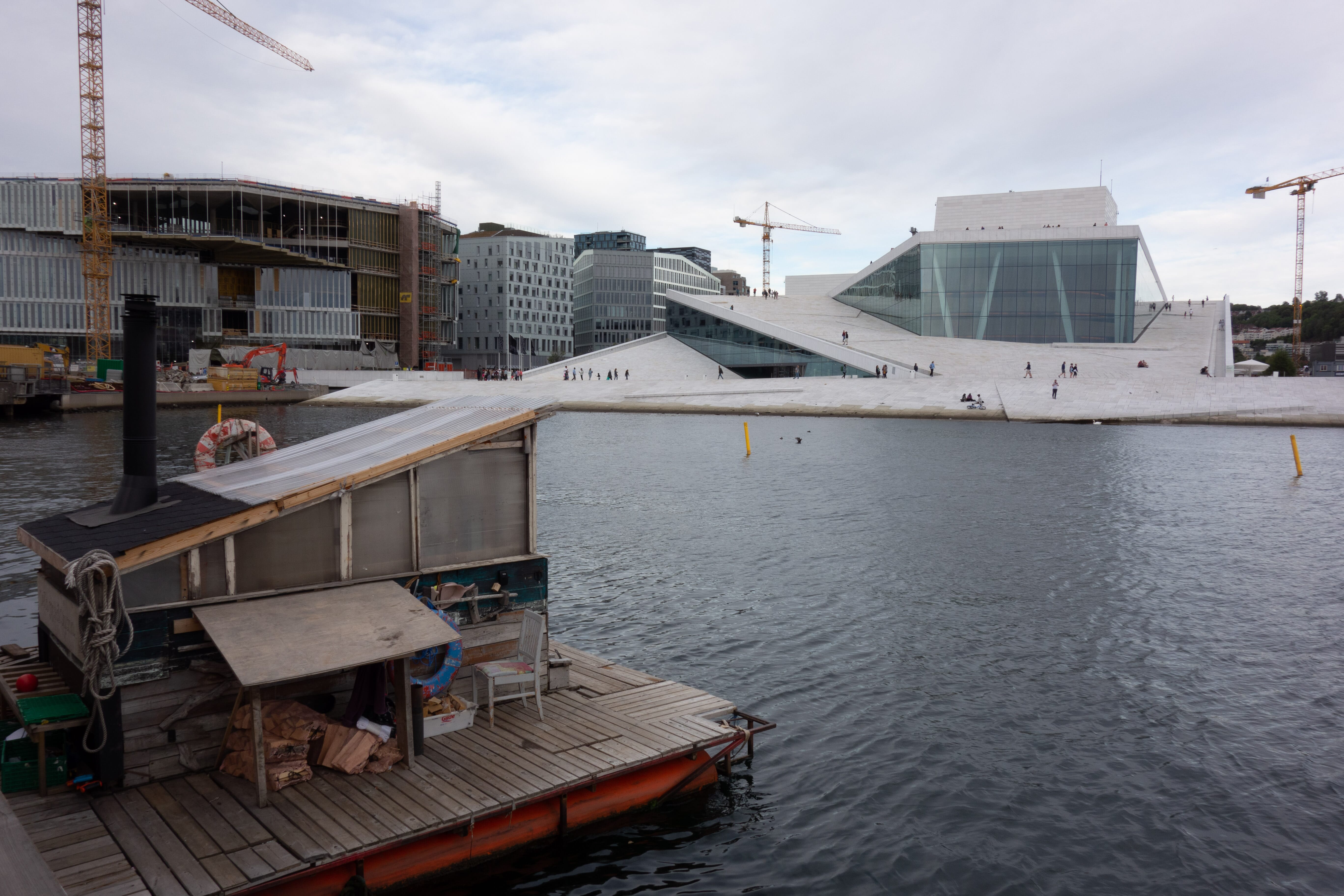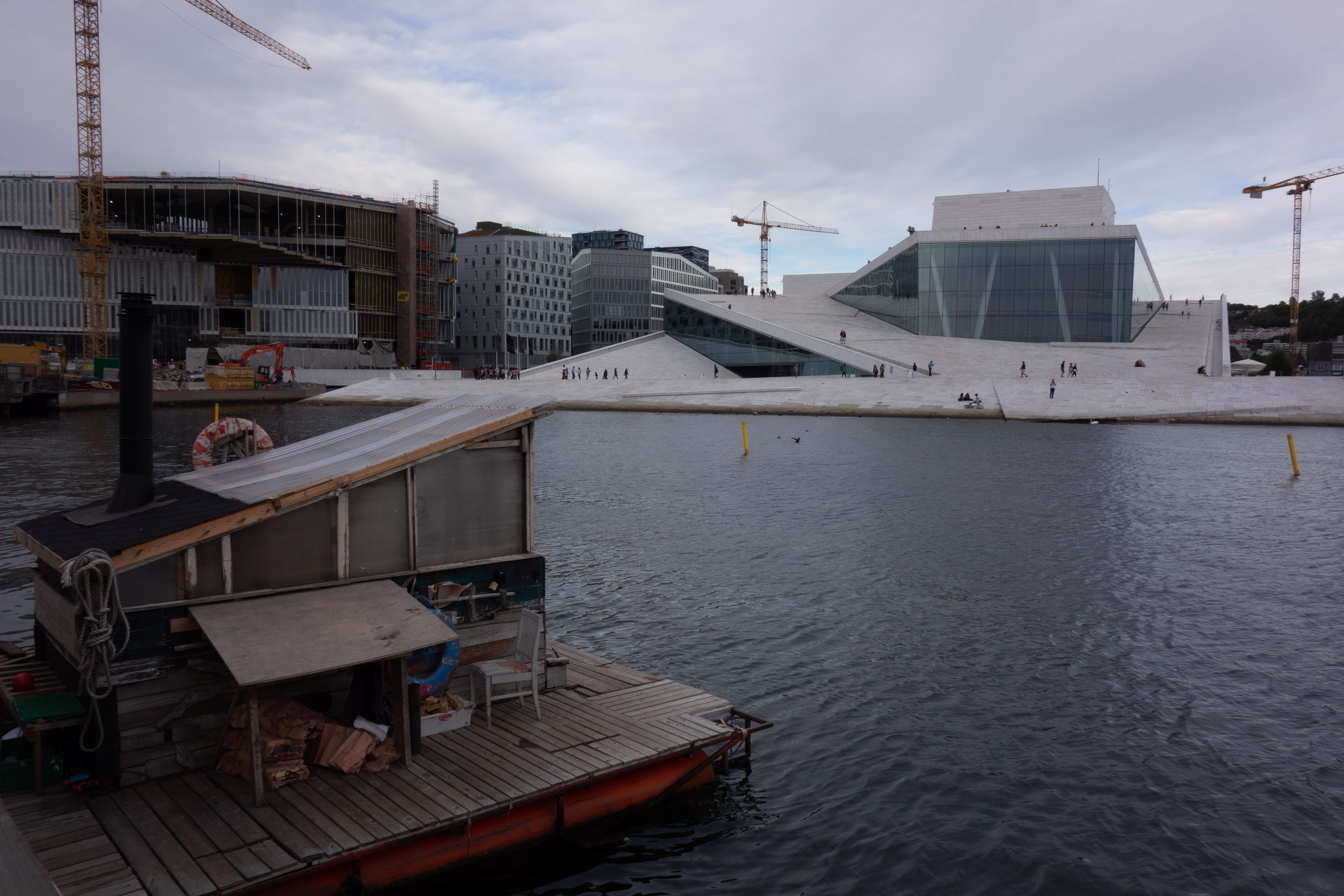 As you can see, the 3 source images were hand-held shots and not aligned. Plus, you can see moving people in the background. These are not ideal conditions for merging photos into one single image. Ideally, you should avoid moving objects and use a tripod when shooting bracketed images for HDR.
Still, the Photomatix HDR Batch Plugin did a fantastic job (without any changes to default settings, we just hit the "batch" button).
About HDRSoft
HDRsoft develops photo editing software based on high dynamic range (HDR) imaging techniques, having pioneered HDR photography with the introduction of its Photomatix software in 2003.
Today, the company continues to build easy-to-use software tools that let photographers create stunning images. Photomatix is ideal for photography scenes that benefit from applying HDR, such as landscape, real estate, and more. The company is headquartered in the United Kingdom and has staff in the USA and other countries.