It's no secret that a striking video can quickly captivate any audience. No matter how many hours we spend in front of screens, absorbing media, a simple moving image of something beautiful has the power to block out the rest of the world and spark imagination.
Luckily for us, our era has an almost infinite amount of browsable video content accessible at the tips of our fingers (just have look at all the famous Youtubers shooting stunning videos almost nonstop).
What's more, just about all of us carry cameras in our pockets (aka, great smartphone cameras) – meaning that most of us are capable of creating our own content, unique from the millions of videos already floating around in cyberspace.
Selling Microstock Footage Online
For some, the idea of selling microstock footage of their own may seem intimidating.
It's natural to come to the conclusion that media platforms are already saturated with content. However, this sentiment couldn't be further from the truth. The demand for original, high-quality video content has skyrocketed over the years. As the medium begins to play a bigger role in our day to day life, professionals across the board are more eager than ever to incorporate video into their marketing and designs.
But…Where does one get started in the Stock Videography Business?
Furthermore, how does a person find long-term success in the industry?
The answers may surprise you. As it turns out, selling stock footage is easier to do than most people suspect. The following are a few tips designed to help photographers and videographers alike looking to make a bit of extra income by selling their work.
Sidenote

: Daniele Carrer Teaches You How to Sell Videos Online

Before we dive into the 5 tips on how to sell videos online, you may want to listen to Daniele Carrer, who made well over $3,000 selling microstock footage online:

Access Daniele's (paid, but worth it) course on how to sell photos and videos online.

Read more about Daniel's Course below (we did a detailed description and review).
5 Tips on How to Get Started with Your Microstock Video Business
1. Find the Right Sources
As most first-time stock videographers discover, there are dozens of platforms looking to expand their media libraries. On a surface level, they all seem to be very similar. But don't be fooled by first impressions. Not all sites are created equally, and it's important to explore your options carefully before deciding where to post your footage.
For example, iStock offers contributors a 15% commission for every piece of content submitted. Competitor pond5, on the other hand, offers its contributors 50% of each sale made, making it a much more profitable venture on paper.
However, profits are not the only factor videographers should be taking into consideration. It's important to keep in mind that not all sites are non-exclusive sources – meaning that it's possible to sell a singular clip across multiple sites. The sources that tend to offer higher commissions often require that contributors hand over exclusive rights, which frankly, some artists prefer to retain.
Related Post: Best Stock Footage Websites (6 Picks)
It's also worth taking into consideration just how much traffic a media source garners, and what the chances are of a customer stumbling upon your work. A more established site with an expansive library can expect exponentially more visitors than a small source. Unfortunately, more content means that your clip faces greater competition. On the other hand, a smaller source is more likely to showcase your work – at the cost of a smaller viewership.
2. Get the Right Tools
It's important to note that getting great footage does not entirely hinge upon the equipment you're using. Don't feel pressured to go out and get the latest and greatest thing out there. More often than not, great videos have more to do with an artist's creative vision and raw talent.
That being said, there are a few industry standards that videographers should try their best to abide. For instance, many stock image vendors specifically seek out HD and 4K quality videos. Though it's entirely possible to create a great clip using an iPhone, it may be worth splurging on a DSLR equipped with more advanced lenses and sensors if you plan to seriously give stock videography a go.
Related Post: Stock Photography Equipment (Best Gear to Get Started)
Don't devote all of your funds or attention toward your camera, either. One piece of equipment that may determine whether or not you're able to make a sale is the humble tripod. As silly as it may sound, stabilizing equipment often makes a bigger difference in the overall quality of a video than the camera capturing the footage. A steady camera provides even the simplest subject a feeling of professionalism, and therefore worth spending money on.
Related Post: Best Tripods for Video Making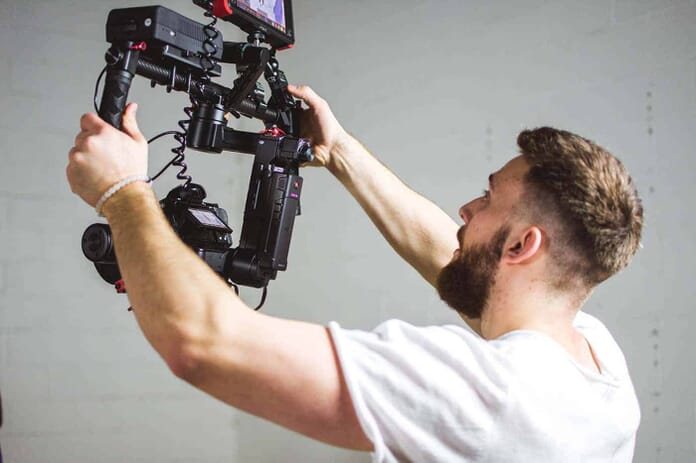 3. Pick the Right Subjects
Any aspiring photographer should ask themselves this: What does my work bring to the table that's different? The fact of the matter is, your clip of a sunset may not sell solely based on the fact that there are already thousands of clips of sunsets floating around. Focusing on niche subjects may actually prove to be more profitable in the long run.
Related Post: Using Microstock Search Engines to Sell More
Of course, any photographer or videographer will realize that content alone isn't an image's only defining characteristic. Don't be afraid to experiment. Utilize creative compositions and highlight image elements like line and color. Take note of what people seem to respond most strongly to and use that as a jumping off point.
If you're really feeling stuck, don't overthink things. Just get out and shoot. Explore an iconic city or poke around a scenic spot outdoors. Invent a creative still life in your own home studio. Try out a variety of different techniques and keep an open mind. Eventually, you're bound to find something that sparks a creative streak.
Related Post: Stock Photography Trends 2019
4. If at First, You Don't Succeed…Try Again!
The single most important quality a stock photographer/videographer can possess is persistence. Inevitably, you'll face a few rejections, and initially, the income coming in from your work may not amount to much.
A huge percentage of those who try their hand producing stock content quit well before the ball rolling.
Those seeking instant gratification will likely be disappointed. Often times making a significant amount of money in the field can be a long, arduous process.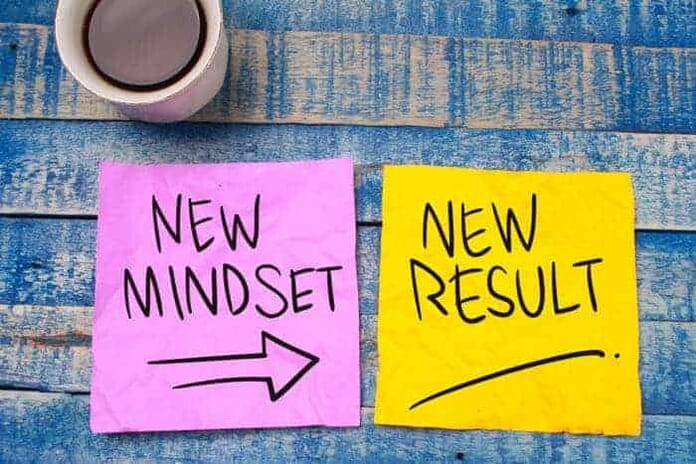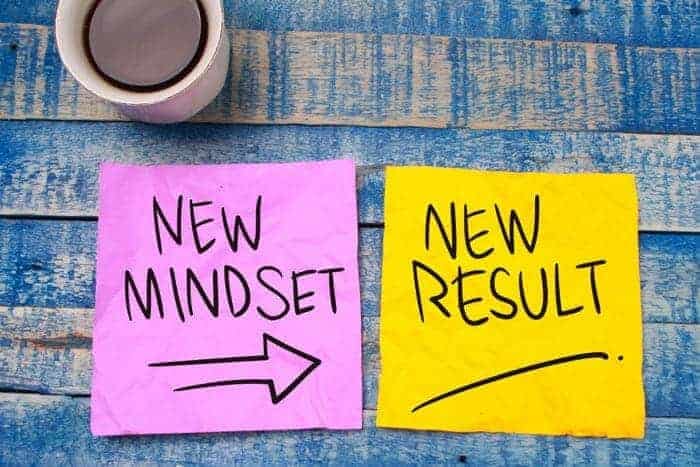 That's not to say, however, that it's futile to pursue selling stock videography at all. If you find that your work isn't getting approved by sites you're submitting to, don't fret. Instead, take a moment to carefully assess how your imagery could improve.
Take note of stylistic similarities already in the libraries of the vendors you would like to sell to. Try asking for constructive criticism from outside sources. And, once you get the hang of creating the sort of content your client is interested in, keep at it.
Don't be discouraged if, when you finally do get a few pieces up, they're not bringing in a ton of money.

Remember – the more you're able to produce, the higher your potential earnings WILL be.
With a little bit of elbow grease and patience, it's entirely possible to profit from selling stock footage.
Related Post: Mindset & Microstock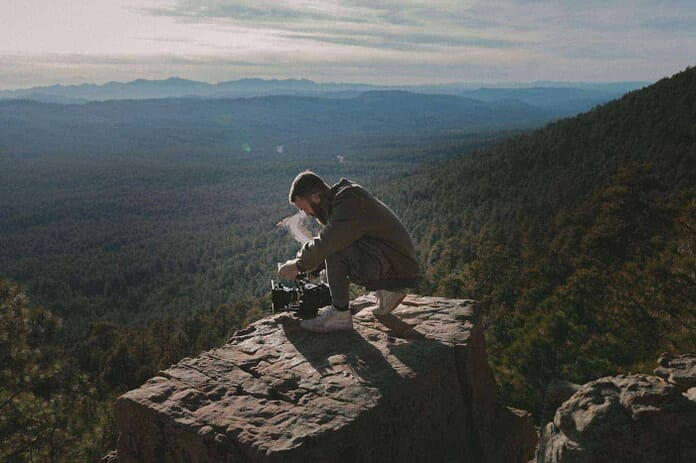 5. Set Realistic Expectations
Last but not least, it's important to keep a level head and strive towards attainable goals. If you're expecting to earn six figures annually selling stock footage, chances are high that you'll walk away from the practice feeling discouraged. In fact, very few people make enough creating stock footage to quit their day jobs.
Selling stock footage, however, can prove to be a very valuable source of secondary income. Considering that it's possible to create content just about anywhere, at any time, every photographer could benefit from giving stock photography or videography a shot. Some artists are even able to fund vacations or gear purchases through their profits.
So don't underestimate your abilities. Stock footage may not always be glamorous. Indeed, there's bound to be roadblocks and hurdles for you to overcome should you take on the challenge. But ultimately, the effort can be rewarding and prove helpful on your journey to become a better videographer.
Related Post: Riches in the Niches (Which Videos Sell Online)
---
Detailed Review: The Ultimate Tutorial by Daniele Carrer
The comprehensive 27 part tutorial by Daniele Carrer is the ultimate guide when it comes to selling microstock footage online and making that important transformation from an aspirant micro-stock photographer to being someone who has a strong understanding of the fundamentals of this dynamic industry.
Thanks to the simple and fluid explanations by Carrer, starting with the basics of micro-stock photography, going on to more advanced tips such as what to do at the research stage, then further discussed in detail about the technical aspects of shooting micro-stock and finally the all-important post-processing techniques involved. In between, he shares his ample experience, pulling in anecdotes from his decade-long career, sharing some of his:
shooting techniques
post-processing techniques
as well as planning methodologies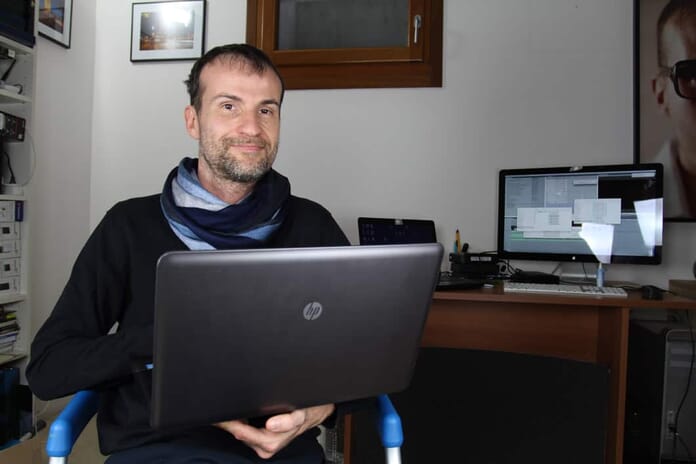 Any micro-stock tutorial or e-book will have details on various shooting techniques. They will also have details on which microstock websites to potentially work with. These are never the 'gray area.' The gray area is how to start planning your shots, and even before that how to research for locations to shoot at.
Carrer uses his personal experiences to explain how one should pick a location, how to plan the stay and how to plan the shots. He also explains how to select the time of the day (and the month) when to shoot.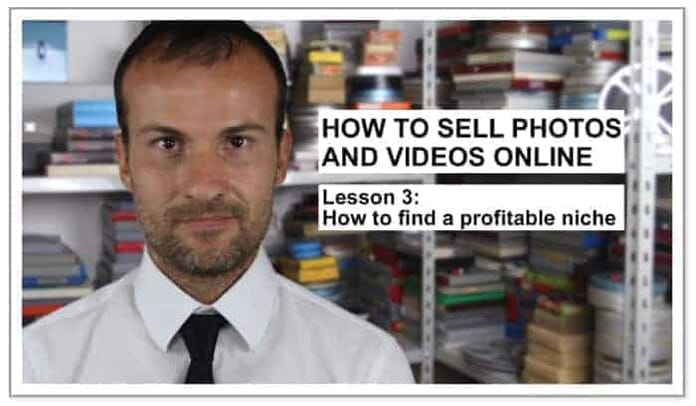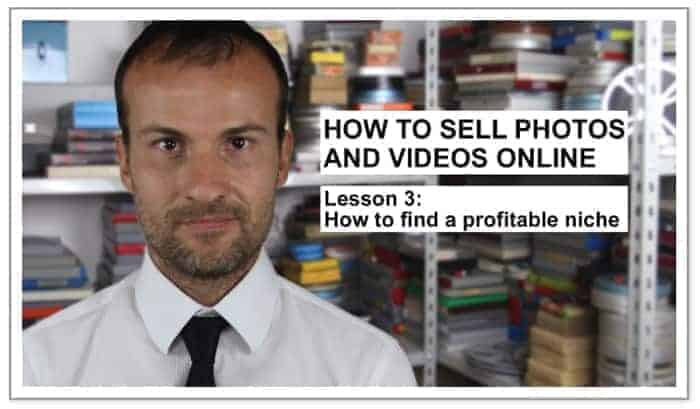 All of his techniques are tried, tested and proven to bring in results. He shares his micro-stock account control panel, specifically where his earnings are recorded to demonstrate that these techniques work. This is unlike anything that you may have seen before.
Making $3,000 a Month with Video Clips
Daniele Carrer Shows You How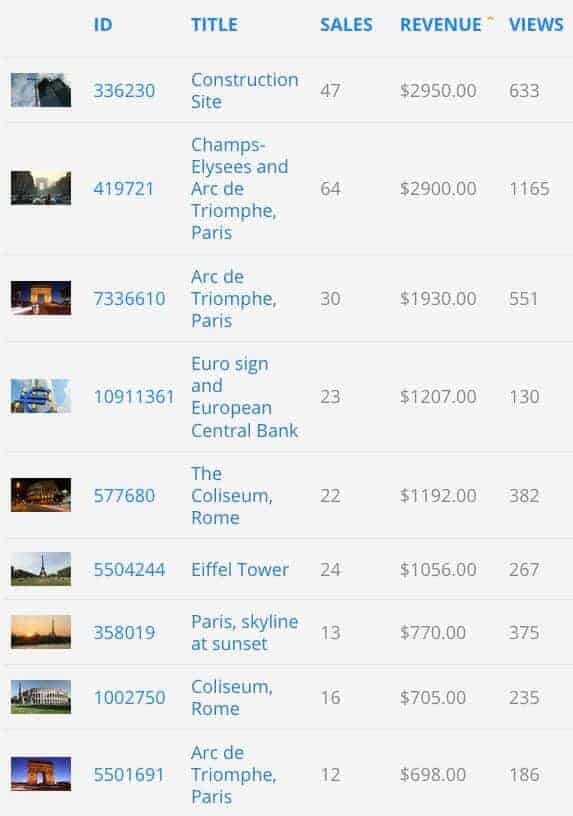 Carrer's tutorial is packed with examples from the world of travel photography. That is understandable as he shoots mainly time-lapses and stock footages from some of the most exotic locations in the world. Indeed, one of the best ways to shoot micro-stock footages is to travel. That way you have the chance to cover a lot of different subjects.
But the thing about traveling is it is expensive. Carrer's advice is to research and plan as much as you can and ensure that your shooting plans including locations and shots are ready ahead of your bookings. That way you have less planning to do when on the move and more free time to concentrate on shooting (and therefore get more content).
Carrer stresses on one important and oftEN used term: time is money!
This tutorial teaches you to condition yourself and put a value on your time. The less time you spend on planning at the location is better. Cost of living at a location (away from your home) is expensive. Especially, when you are visiting an exotic location. Those days should be better utilized to shoot images and footages.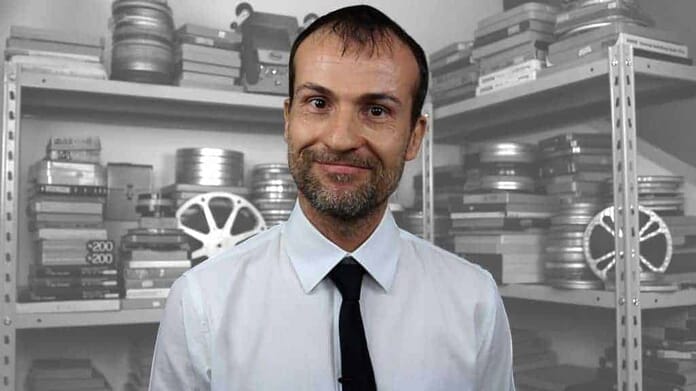 Another interesting insight shared by Carrer is how you should select your shots. Many times it becomes necessary to weigh whether a particular footage or still deserves to be post-processed. Maybe because of shooting flaws or some other reason, the footage (or still) requires a considerable amount of time to bring it up to upload standard.
Carrer suggests that you put a price tag on your time. Then calculate how much money that footage / still is likely going to make and whether that will cover the price of your time. This way you can be very specific about allocating time only to profitable assignments.
Overall this tutorial is not only about techniques and or the business strategies of micro-stock photography, but it also encompasses aspects that will differentiate you from someone who is struggling as a micro-stock photographer.
Selling Micro Stock Footage Online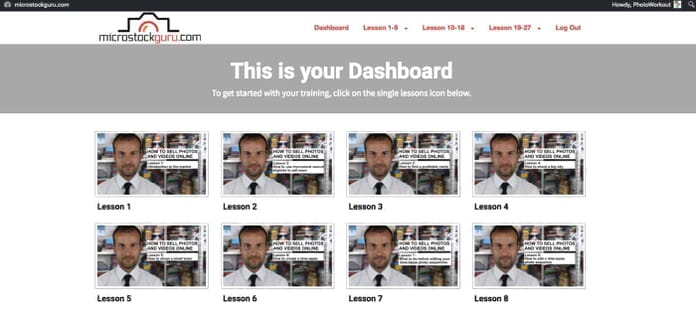 Lesson 1 (7:47) ✔ Introduction to the Market
Why stock images and stock footage have become a business for thousands of photographers and videographers around the world
Lesson 2 (10:43) ✔ How to use Microstock Search Engines to Sell More
What is the content most in demand on Pond5 and Shutterstock?
What you have to know to understand what kind of subjects to film
Lesson 3 (7:03) ✔ How to Find a Profitable Niche
How you can make beat your competitors by creating original content not already present in the collections of agencies
Lesson 4 (15:14) ✔ How to Shoot a Big City
What to do to go from planning the trip to the editing stage without spending too much time
How to use a website that tracks the sun position on the horizon to have always a perfect lighting of the scene
How I earned thousands of euros with a time-lapse and with a real-time video of the Arc de Triomphe
Lesson 5 (16:11) ✔ How to Shoot a Small Town
What kind of content of the city to create
How to find subjects for buyers who are not interested only in images and footage of the place
Lesson 6 (17:15) ✔ How to Create a Time-Lapse
How to avoid the flicker
What aperture size to use
How to use techniques that allow you to create original stock footage
Lesson 7 (7:48) ✔ What to do Before Editing Your Time-Lapse Photo sequences.
How to save and organize files on your computer
How to delete birds in the photos with Adobe Photoshop
How to understand when you have to delete a time-lapse after shooting it
Lesson 8 (10:21) ✔ How to Edit a Time-Lapse Photo Sequence
How to use Adobe After Effects motion trackers to stabilize the shot
How to choose the right settings to export a 4k video according to microstock guidelines
Lesson 9 (10:20) ✔ How to Create the Tilt-Shift Effect in a Time-Lapse
How to apply the blur effect with Adobe After Effects to produce a more marketable video
Why you can't sell a time-lapse created with the in-camera tilt-shift effect
Lesson 10 (6:08) ✔ Common Mistakes of Videos with the Tilt-Shift Effect
How to understand what technique to use when filming a specific subject
Lesson 11 (23:16) ✔ How to Create a Hyper-Lapse
What settings to select in After Effects to create a smooth video
When to use automatic stabilizer and when to use motion trackers
Why it's better to export in 4k
Lesson 12 (10:51) ✔ How to Correct Flicker from your Time-Lapse
Which settings should be used in GB-deflicker to avoid the risk of rejection
Lesson 13 (11:55) ✔ The Secrets of Real-Time Shooting
Why the microstock industry is not yet ready for slow-motion footage
How to choose the best lens set
When it's more convenient for your sales to shoot a real-time video than a time-lapse sequence
Lesson 14 (6:24) ✔ How to Organize your Files to Avoid Problems when Uploading in Microstock
How to avoid double names and to find your photos and videos years after creating them
Lesson 15 (7:02) ✔ How to Convert Videos
How to choose the right codec using the freeware software Mpeg stream-clip to make your stock footage compatible with microstock guidelines
Lesson 16 (19:46) ✔ How to Create Stock Footage with Adobe Premiere
What is the best workflow to be fast and accurate
How to choose the best part of the footage to give buyers what they want
How to choose the right duration according to microstock guidelines
Lesson 17 (11:20) ✔ How to Create Stock Footage with Final Cut Pro 7
How to select the best part of the shot when you filmed an animal
How editing can fix the problems encountered while shooting
What are the main commands of the program
Lesson 18 (8:37) ✔ How to Create Stock Footage with Final Cut Pro X
Why the X version is more stable than the previous ones
Why FCP X is the best editing solution for a beginner
Why knowing how to use this software can give you a lot of work opportunities
Lesson 19 (14:54) ✔ Technical Requirements of Images and Footage on Microstock
The difference between 4k multiple resolutions
How many frames per second you have to choose
Where to cut audio from the footage
What video codec to choose
When to use RAW and when to use jpg
Lesson 20 (10:39) ✔ What are the Best Microstock Videos
Why stock images and stock footage business model became mainstream.
Which agency is good for selling images, which for footage and which for both.
Why you don't have to trust forums.
Why it is better to earn less but to save time (sometimes).
Lesson 21 (9:31) ✔ The Secrets of Storyblocks/Videoblocks.
How to subscribe
How to choose the best payment method to be paid
How to develop a professional profile
What documents will help to reduce your tax rate
When social networks can be important for your collection
Lesson 22 (10:04) ✔ The Secrets of Pond5
How to subscribe
How to choose the best payment method to be paid
How to develop a professional profile
What documents will help to reduce your tax rate
What Pond5 sales program to subscribe
What settings to select to receive only useful emails from the Agency
Lesson 23 (8:28) ✔ The Secrets of Shutterstock
How to subscribe
How to choose the best payment method to be paid
How to develop a professional profile
What documents will help to reduce your tax rate
How to use control panel statistics
What kind of license to use to sell your stock images and stock footage
Why you have to avoid search engine hacks
Lesson 24 (11:44) ✔ How to Describe and Keyword Stock Images and Stock Footage on Pond5
How to use artificial intelligence to automatically keyword your photos and videos
How to upload files
How to create a template that can save you hours of work
How to choose the price to sell your footage
How to change the thumbnail
Lesson 25 (9:48) ✔ How to Describe and Keyword Stock Images and Stock Footage on Shutterstock
How to upload files
How to use multiple compilations
Understanding the difference between the editorial license and commercial use license
How to change the description when the file has editorial license
How to change the thumbnail
Lesson 26 (9:28) ✔ How to Transfer Descriptions and Keywords from Pond5 to Shutterstock and Storyblocks
What are .csv
How to upload files on Storyblocks
What to change in Shutterstock website interface after uploading a .csv file downloaded from Pond5
Lesson 27 (6:41) ✔ The Best Mindset to Make more Money
How to use sales reports
Why lifestyle subjects can make you earn more than others
The right timing to become a full-time producer
Disclaimer: PhotoWorkout.com is an active user and affiliate of Daniele Carrer's online course (sold through Clickbank.net). We do get a commission when you buy through any of the links on this page. We feel this 27-video-lessons online course is worth the money (currently selling at $297). If you do not like the course after buying it (very unlikely, because there is a ton of value in there and you will increase your income significantly), you can get a full refund from Clickbank within the first 60 days of the purchase date.