Technology finds a way to deeply intertwine itself in the world of art, especially photography. From powerful cameras and complex lenses, it's easy to see how far we've advanced in the digital age! But did you know that technology found an even more significant way to infiltrate the photo process? I'm talking about AI photo editing, an artificial intelligence mechanism to help you add that finishing touch to your photography.
Here is our guide to the best AI photo editor software on the market today, so you can achieve excellent editing results with just the click of a button!
Best AI Photo Editing Software:
When you buy through links on our site, we may earn a commission at no cost to you. We evaluate products independently. Commissions do not affect our evaluations.
What Does Artificial Intelligence in Photo Editing Really Mean?
Before we get to our list, let's have a quick chat about artificial intelligence and its application in photography.
To start, artificial intelligence (AI for short) may immediately give you Terminator vibes upon first hearing of the phrase, but don't worry – Arnold Schwarzenegger isn't going to magically appear from your computer screen! AI is a general term for computer machines that are designed to perform tasks that would typically require a real person with a real person's brain to do. These machines are intended to process information similarly to our own brains and can continue learning over time through use.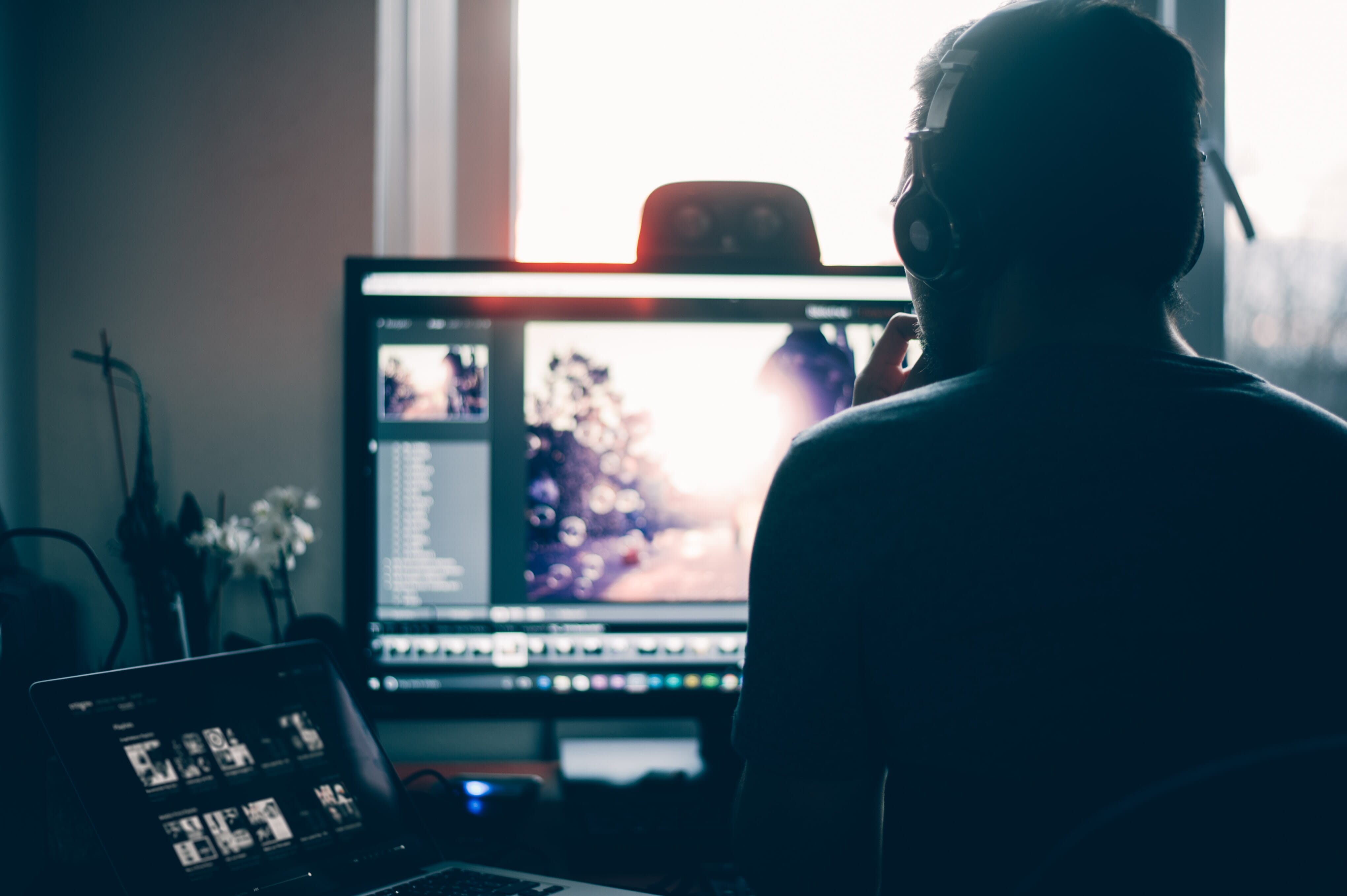 In the context of photo editing, AI technology is intended to analyze your photograph and create intelligent predictions of how the photograph should be edited, adjusted, or enhanced. The result is that manual tasks are quickly made automatic, leaving you with less editing labor!
There are different types of AI technology; Reactive Machines and Limited Memory machines are the two that photo editing typically utilizes. Software that uses Reactive Machines is preset to analyze aspects of your image and always attain the same consistent result, while Limited Memory machines learn from your editing decisions and software use with the intention to more accurately mimic your editing style.
Now, on to our list!
1. Luminar AI
Our Pick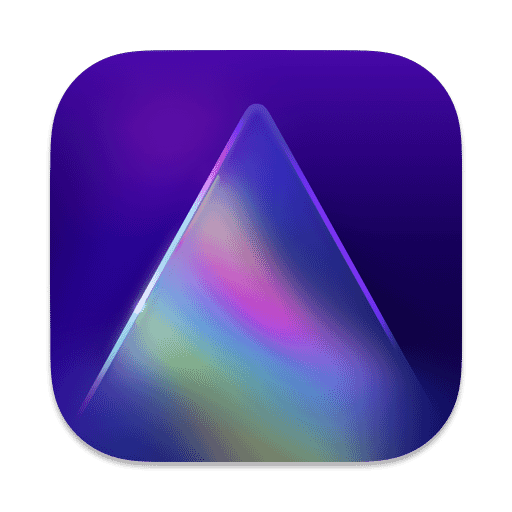 The Ultimate AI Package
With a slew of different AI capabilities, Luminar AI aims to edit the image for you from start to finish.
Pros
Standalone one-time purchase program
Extensive AI capability
Very realistic renderings
Cons
Some limited export options
Luminar AI is one of Skylum's many program offerings. It has a slew of AI editing capabilities that will leave you drooling. Touted as the world's first truly AI editing tool, Luminar really does use machine learning to figure out how to make the most accurate and realistic adjustments possible.
From replacing the sky in a very realistic way to editing the skin automatically for you, Luminar is a great addition to any workflow. You can go as far as replacing eyes if you so wish! The amount of AI options feels endless and can really bring your images to life.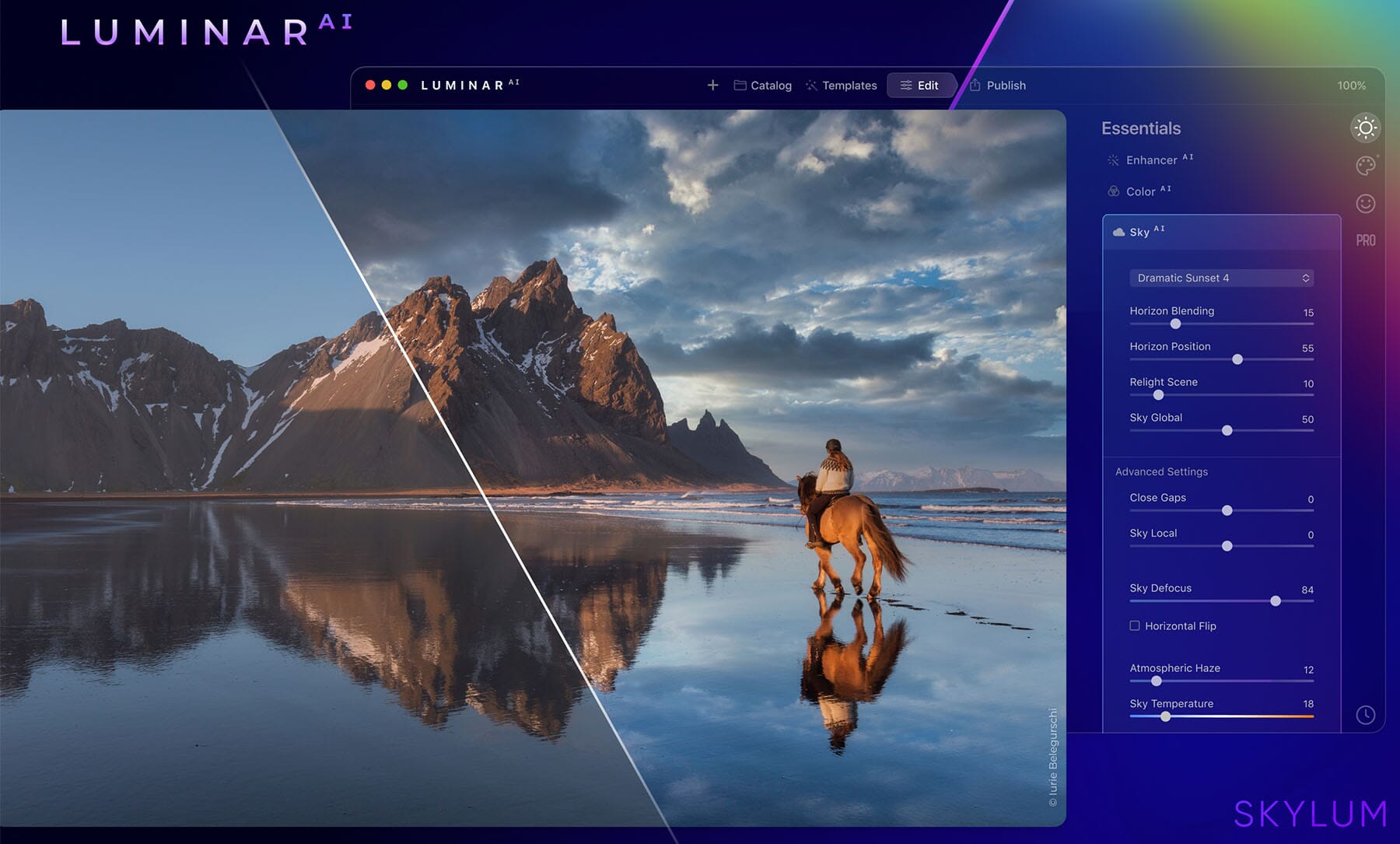 The best part is that Luminar AI is quite fast at analyzing images, so it'll render your AI adjustments in record time. Much like Photolemur, there are even templates to help you either consistently match an aesthetic or develop an aesthetic for the first time.
2. ImagenAI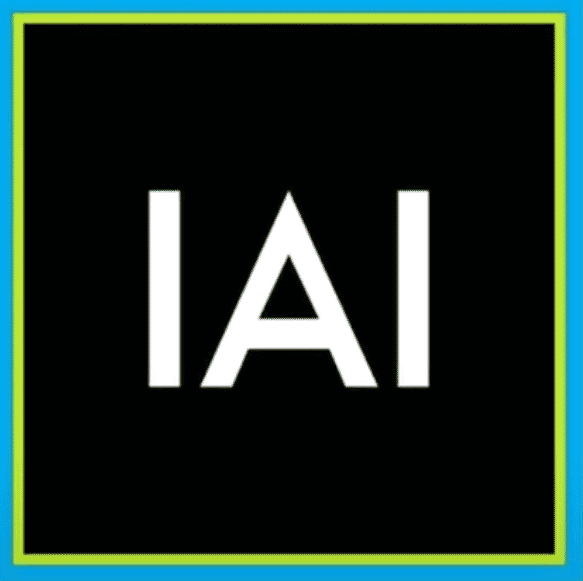 A Virtual Copy of You
This program mimics your editing style and automatically processes thousands of images as if it were you.
Pros
Learns your editing style and duplicates it
Excellent workflow addition for professional photographers
Preset styles can be utilized, as well
Cons
Can be complicated to set up if you don't have a large library of edited work
Lightroom exclusive
Pricing structure can be a bit confusing
ImagenAI is a full AI editor intended to act as your new automated workflow. Unlike the other programs on our list, ImagenAI doesn't make enhancement decisions for you; the program learns and mimics your own editing style and applies it to your future photographs.
Yup, you read that right. ImagenAI attempts to make a digital copy of you and match your editing work to the future photographs you take and upload! By studying and analyzing your past libraries and editing choices, ImagenAI begins to replicate your adjustments and learns on the spot. The more images you feed the software, the better it works.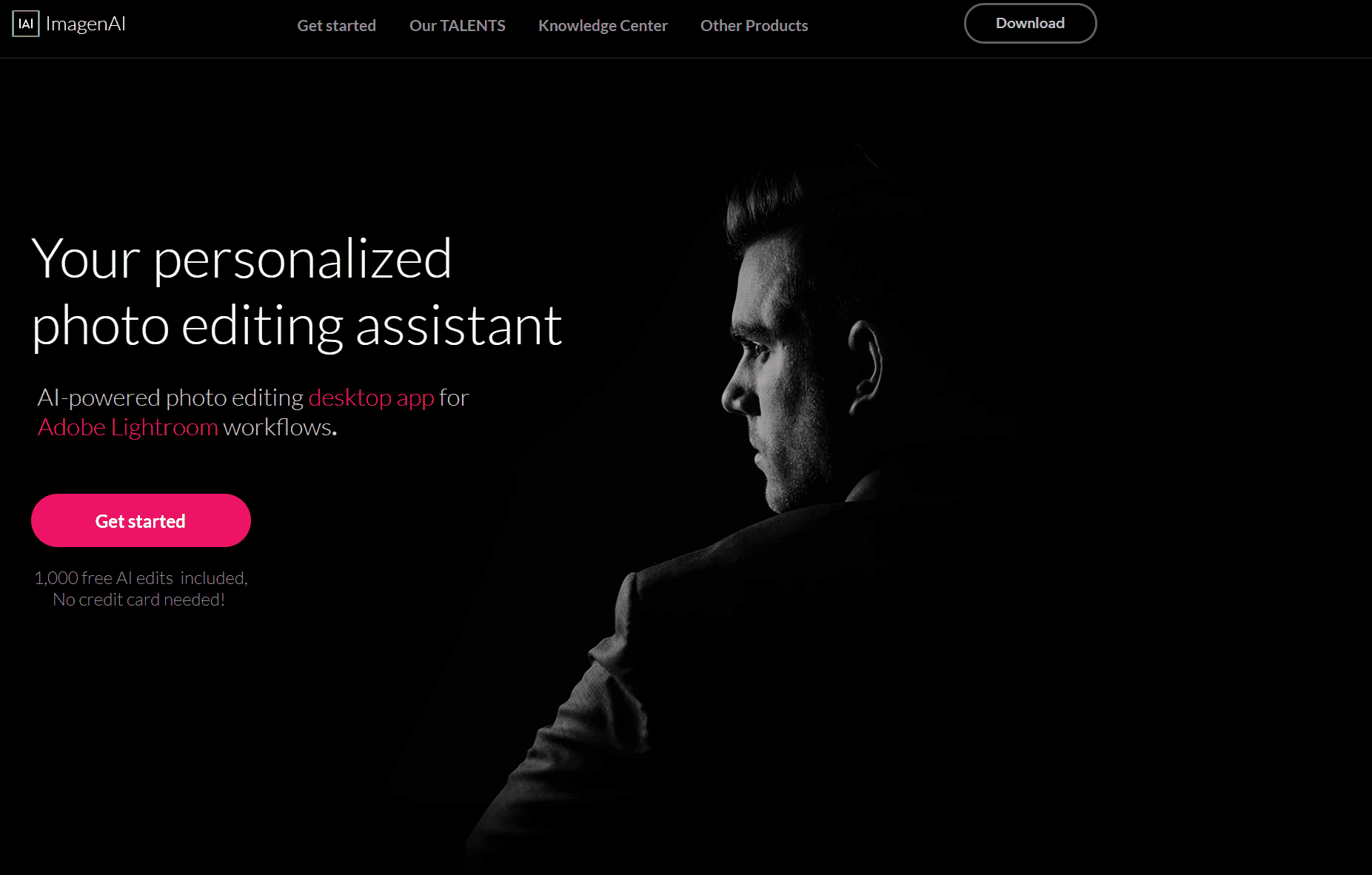 Really intended for professional photographers looking to speed up their workflow per job, ImagenAI is useful once you get it going. That being said, it can be a bit difficult to get set up, as you really do need a pretty monumental library to get going, and the pricing is a bit unusual right off the bat.
3. Corel Paintshop Pro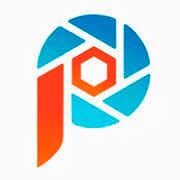 Turn Photography Into Painting
It's famous for its accurate ability to transform photographs into other traditional media, plus this software has a few photo editing bonuses.
Pros
Quick and fast AI analysis
Great denoise capability and upscaling of images
Beautiful painting renderings
Cons
Limited in photo editing use
Windows exclusive
A bit of a unique offering on our list, Corel Paintshop Pro has both useful features for, say, resampling image sizes and reducing noise, as well as great features for those looking to style their photography.
On the photography side of things, Corel Paintshop Pro's resampling of images is an excellent way to enlarge photographs that are otherwise teeny or low in resolution. Corel uses AI technology to "expand" the pixels in a fairly accurate fashion. The denoise tool works similarly, removing those pesky specs from high-ISO images.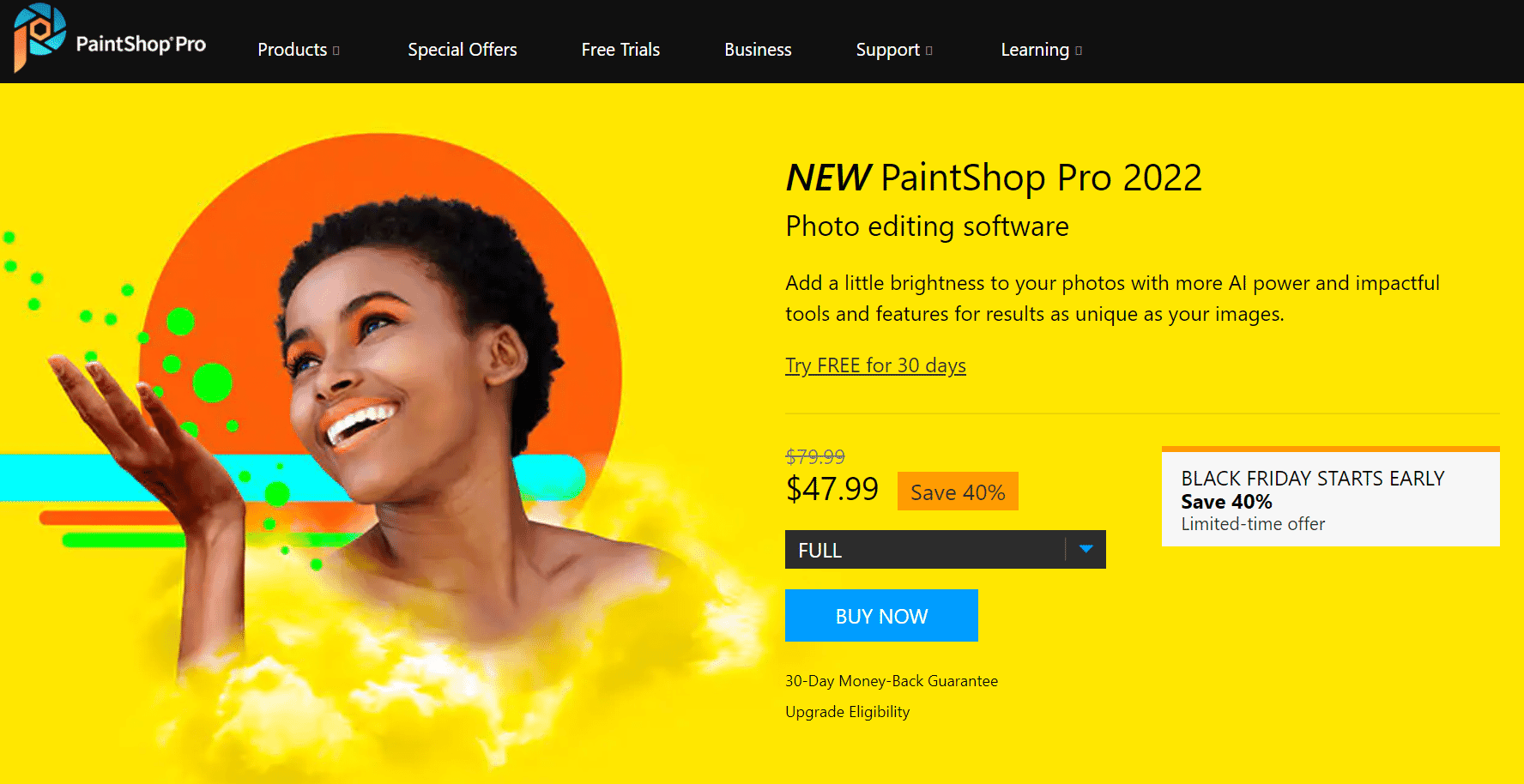 However, Corel Paintshop Pro is known best for its AI technology, which accurately transforms photographs into traditional works of art: paintings (and more)! You can transform your photography to various mediums effortlessly.
4. Aurora HDR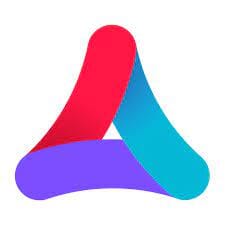 An HDR Lover's Best Friend
For those that fancy high dynamic range, this program will use AI to make sure your HDR images look perfect and not over-the-top.
Pros
Very fast HDR rendering and processing
Good control of the HDR intensity
Cons
On the expensive side for HDR-only advanced edits
Another Skylum offering, Aurora HDR is excellent for landscape and architectural photographers. HDR, or High Dynamic Range, refers to a post-processing style in which the shadows, highlights, and mid-tones are fairly evenly exposed, showcasing the details of all. Great HDR makes for a wonderfully dynamic image, while poor HDR starts to look like an oversaturated video game rendering.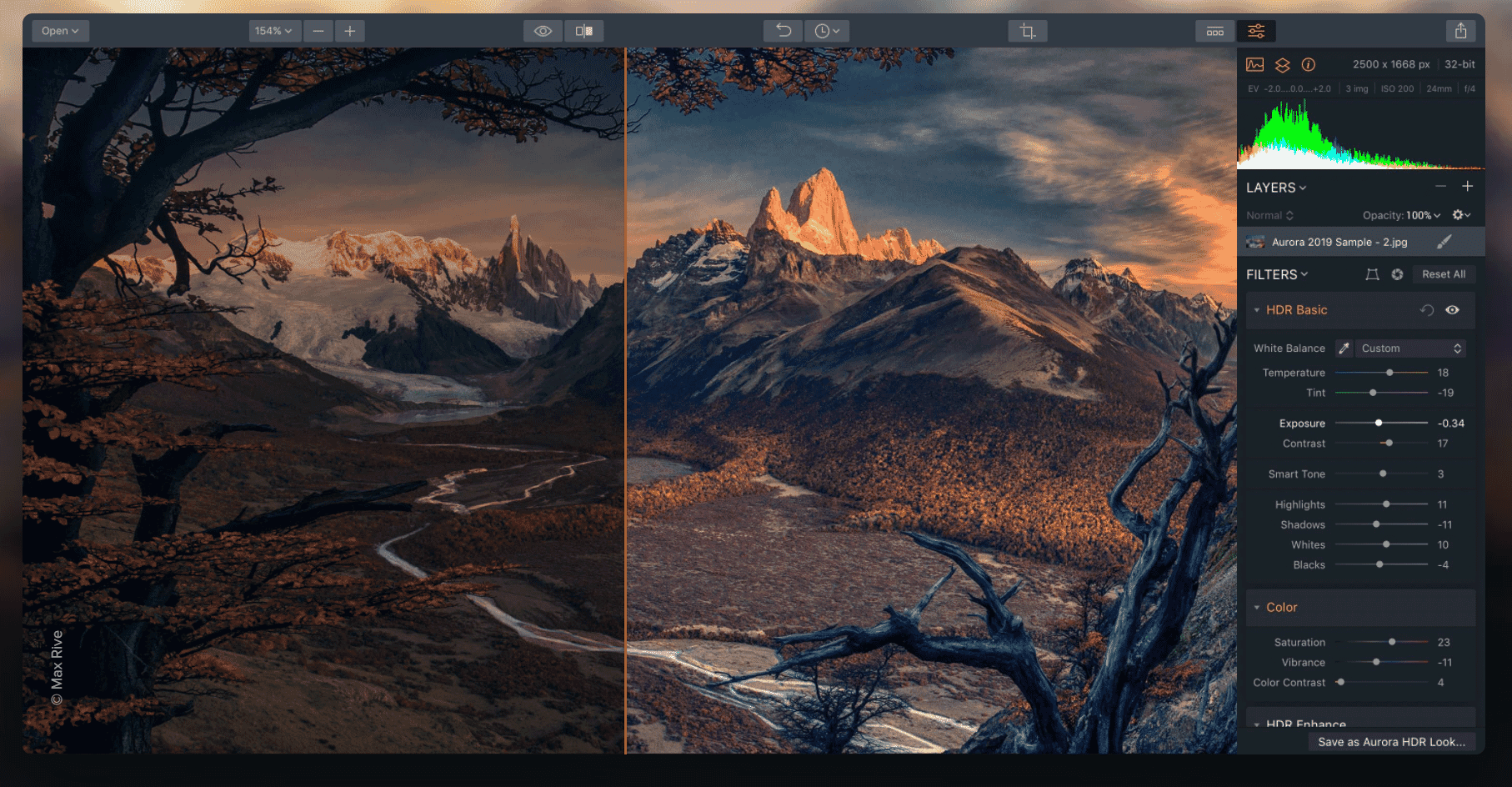 The AI is heavily integrated into the program's HDR Smart Structure technology, which can enhance details, shadows, highlights, and sharpness without bringing out artifacts you don't wish to see in an image. Plus, Aurora HDR is pretty good at limiting itself to not going over the top (as a lot of HDR photography suffers from this).
Aurora HDR is also a great choice for creative color adjustments, with the new LUT mapping making color application a lot more accurate.
5. Topaz Labs
Best Specialty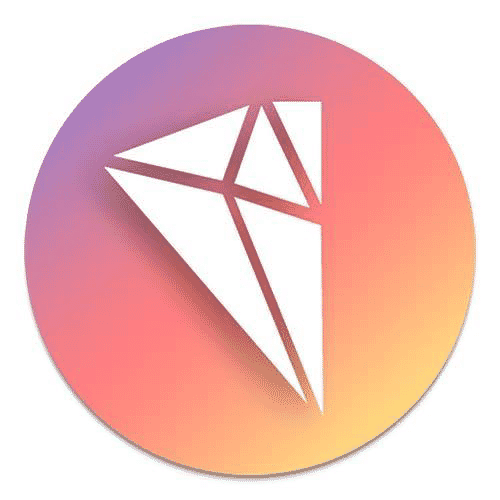 Specific Programs for Specific Tasks
This software suite uses AI technology to very accurately render specific complex tasks.
Pros
All programs are a one-time purchase with free updates
Very accurate rendering of their specific purpose
Cons
Each program is a one-trick pony
Expensive for each program's singular use
Topaz Labs is a full suite of standalone photo editing programs with very specific purposes, from AI masking to enhancing the size of an image! I use Topaz's array of offerings in my day-to-day photography workflow.
Topaz Labs is a program suite with software to mask subjects, upscale images, convert JPEG images to RAW format, remove noise, sharpen images, and more. Topaz uses AI technology in order to allow each program to very accurately and brilliantly perform its core use, such as using AI technology to mask transparent fabric or sharpen images without adding noise or artifacts!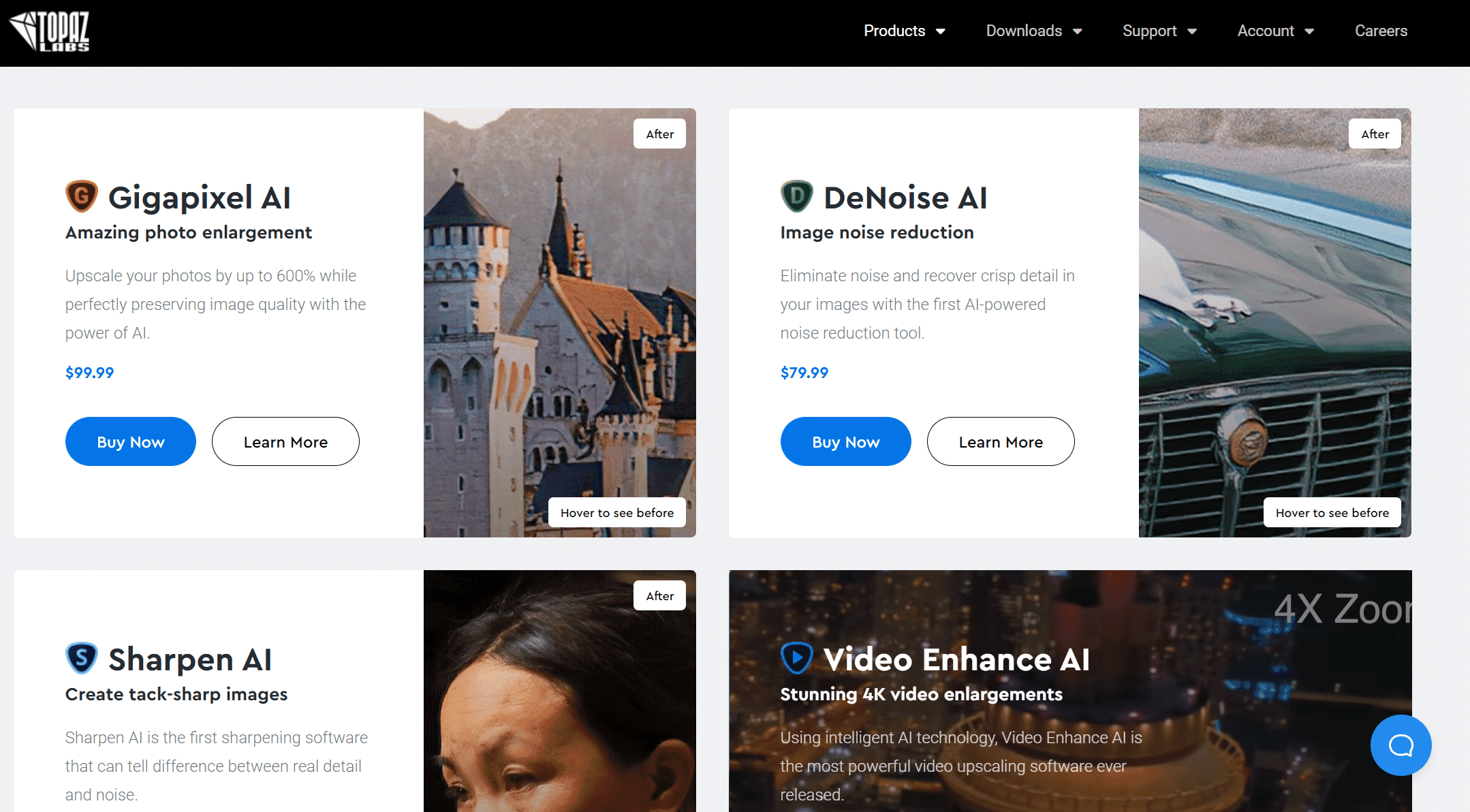 Although each standalone program can be a bit on the pricey side, the accuracy well makes up for the up-front cost.
6. Lensa (Mobile Application)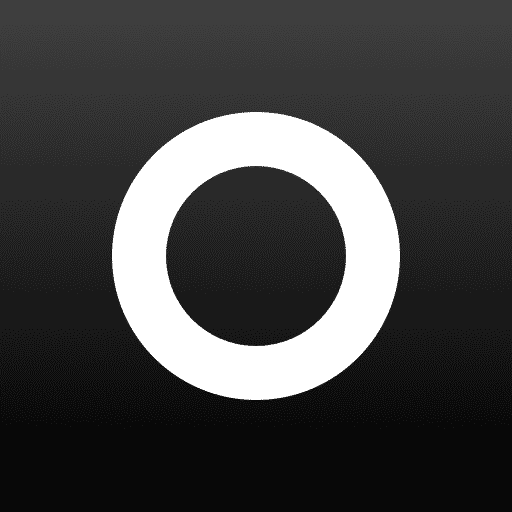 Exquisite Mobile AI Editing
AI isn't just for your desktop. Jhis mobile application does wonders for your cell phone photographs.
Pros
Available for both iOS and Android
Quick photo analysis and good predictions
Manual control available as well
Cons
Subscription service, not a standalone program
AI background removal can use a bit of work

The built-in AI capability analyzes the uploaded photograph and then develops corrections based on what the photograph may benefit from, such as adding depth of field and retouching skin. Each automatic function can also be manually controlled, so you can make tweaks in any area where the AI may not have been perfectly intelligent.
Believe it or not, AI editing technology isn't just reserved for computers. There are great mobile applications out there that can also help! Lensa is one such app and it's available for both Android and iPhones. With one click of the Magic Correction button, your images will be beautifully enhanced.
Lensa is subscription-based, which is a tad unusual for mobile software, but can be worthwhile if you enjoy editing your cell phone snaps frequently!
7. Retouchpro.ai (Formally Quik.ai)
Pros
Extremely easy to use; just mark what you want done and watch it render
Cons
Limited options
No real control
Quick and easy, Retouchpro.ai is a great program for the non-photographers who want professional-looking results from their images. AI functions offer background removal, adding shadows, and more, and there is zero manual labor on your end.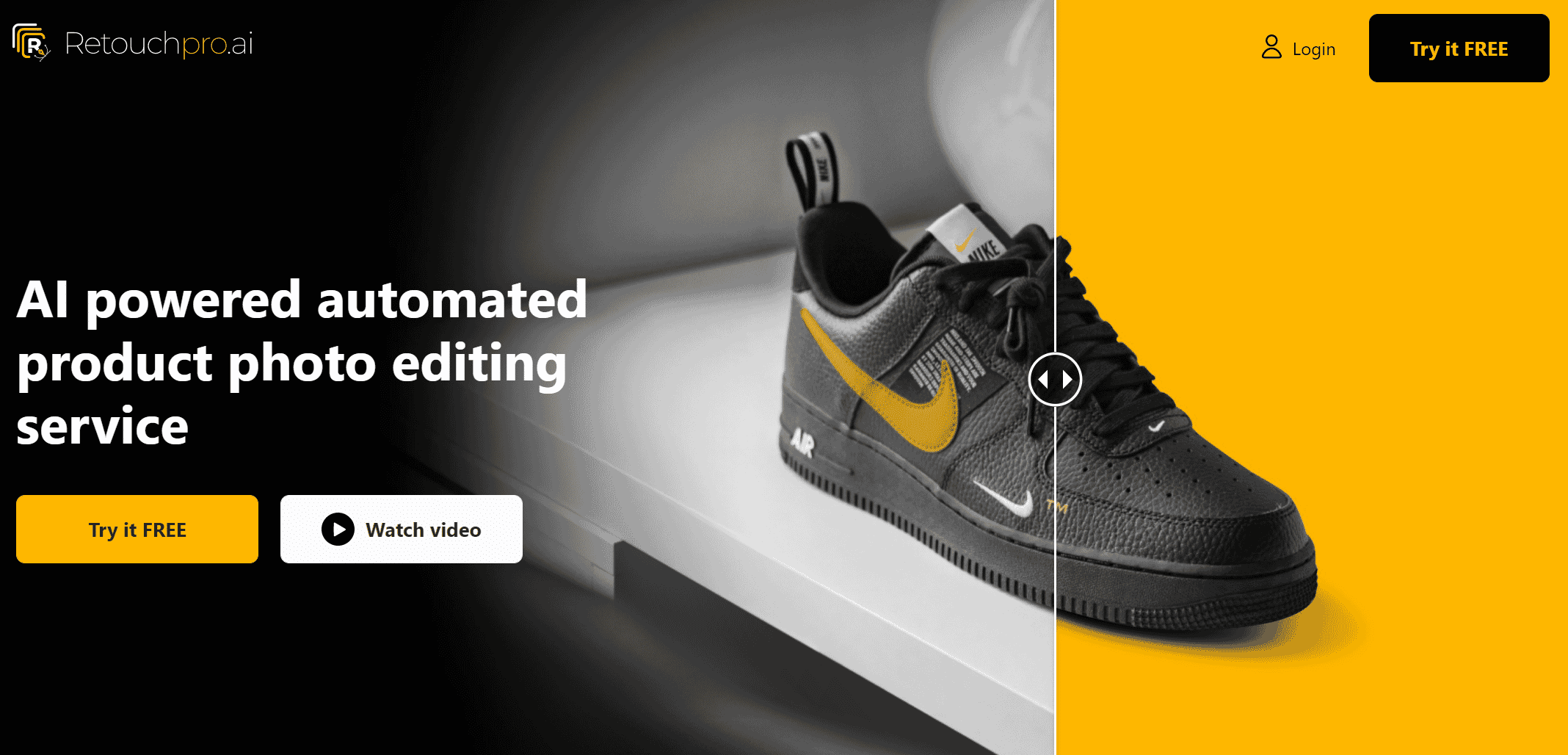 Truly, though: just mark what you want done and let Retouchpro.ai do the rest! Easy, peasy.
8. Adobe Photoshop CC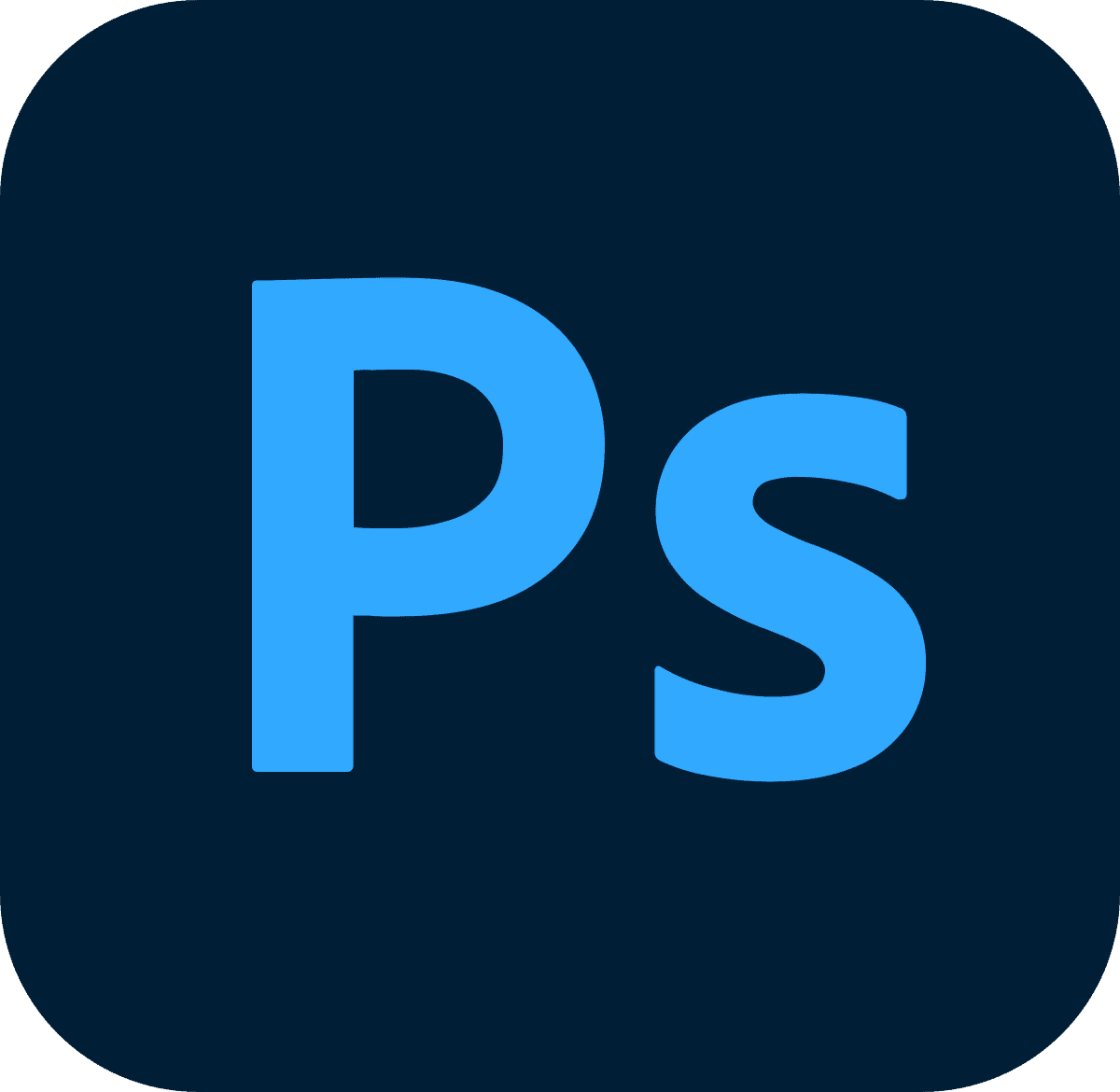 An Industry Standard
It's hard to beat Adobe's seemingly endless features, and the AI tech is no exception.
Pros
Extremely large array of tools
Impressively accurate AI technology, such as Neural Filters for adjusting faces
Quick and easy to load on most computers
Cons
Subscription only
Older versions are standalone and very expensive
Industry-standard Adobe Photoshop CC is no stranger to utilizing AI in its massive array of imaging programs. If we were to talk about all of Adobe's editing capabilities, you'd be reading a 10,000-word article! So, let's just focus on their new AI technology, brought forth between 2020, 2021, and the new 2022 version released a few months before the new year.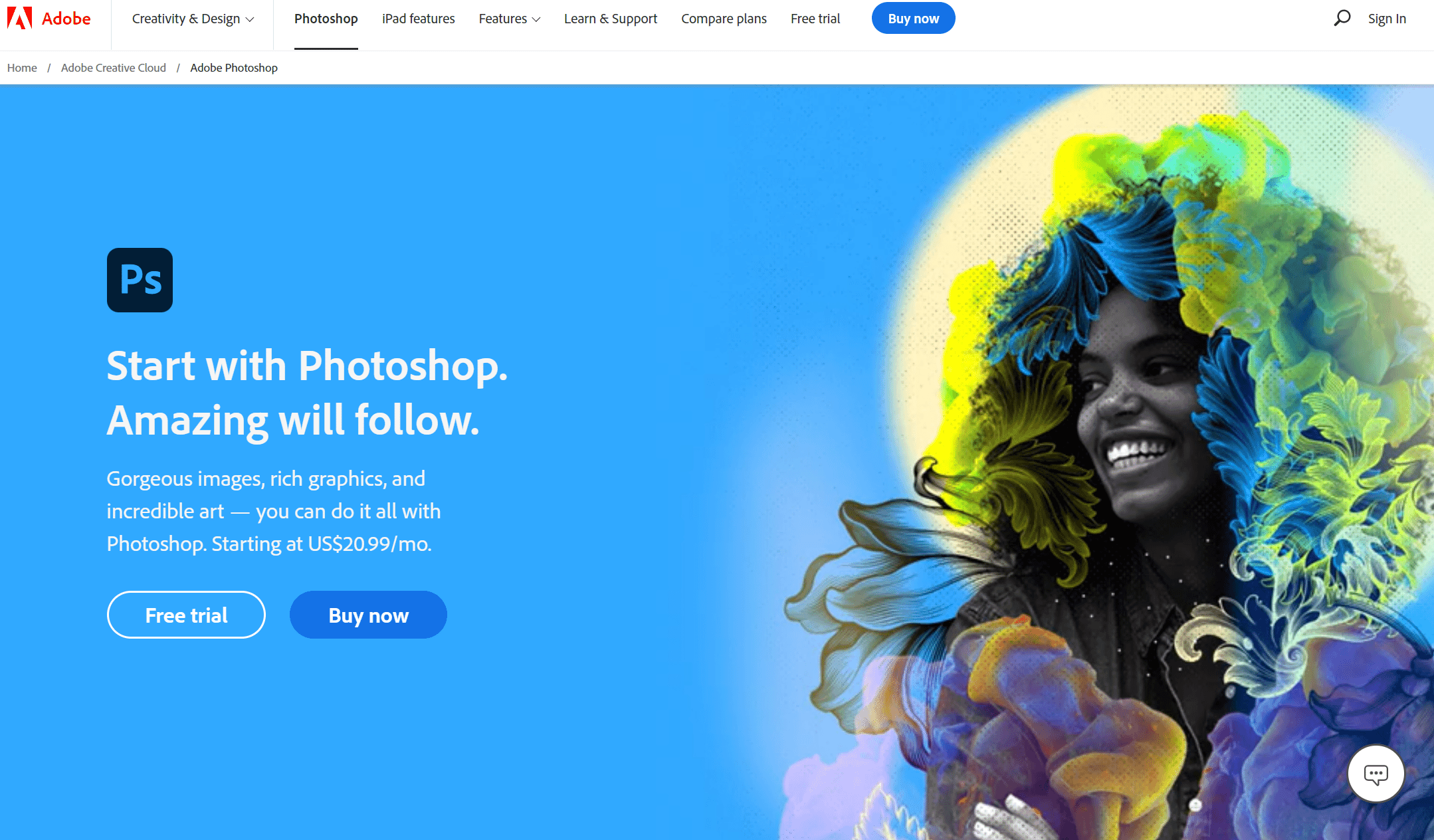 Firstly, the Neural Filters is AI at its finest. This new offering allows you to entirely change your subject's facial expression, hair thickness, and so much more with the click of a button. The results are quite accurate as well, as photographers all over the world began utilizing this tech to fix up their photographs (and aspects of an image that were, originally, out of their control). Adobe processes and analyzes the photographs, mapping out where individual parts of the face are, which grants pretty good control over the alterations.
Next, you've got Sky Replacement, which is similar to other programs like Topaz Labs Masking and Luminar. Mask the sky area, replace it with an image of your choice, and continue forth to tone the non-masked parts of your image. Pretty neat!
As of their 2022 version, new AI masking options have magically appeared, such as Subject Detection. Once upon a time, you could ask Photoshop to detect the subject, but frankly, it wasn't great. Whatever is included in this new version is superb, as the mask is extremely accurate and makes editing a breeze.
This is all in addition to its already existing AI technology, such as automatic image adjustments.
9. Adobe Lightroom & Lightroom Classic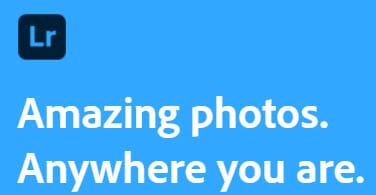 Adobe's Photography Companion
The new updates add lots of great AI features to a program designed exclusively for photographers.
Pros
Many of the same tech and perks as Photoshop
Much easier to batch-process images
Cons
Subscription is expensive
Like Photoshop CC, above, the new updates to Adobe Lightroom and Lightroom Classic are heavily AI-driven. With many of the same features as Photoshop, what causes Lightroom and Lightroom Classic to get their own section in our article? It's easy-to-use batch processing.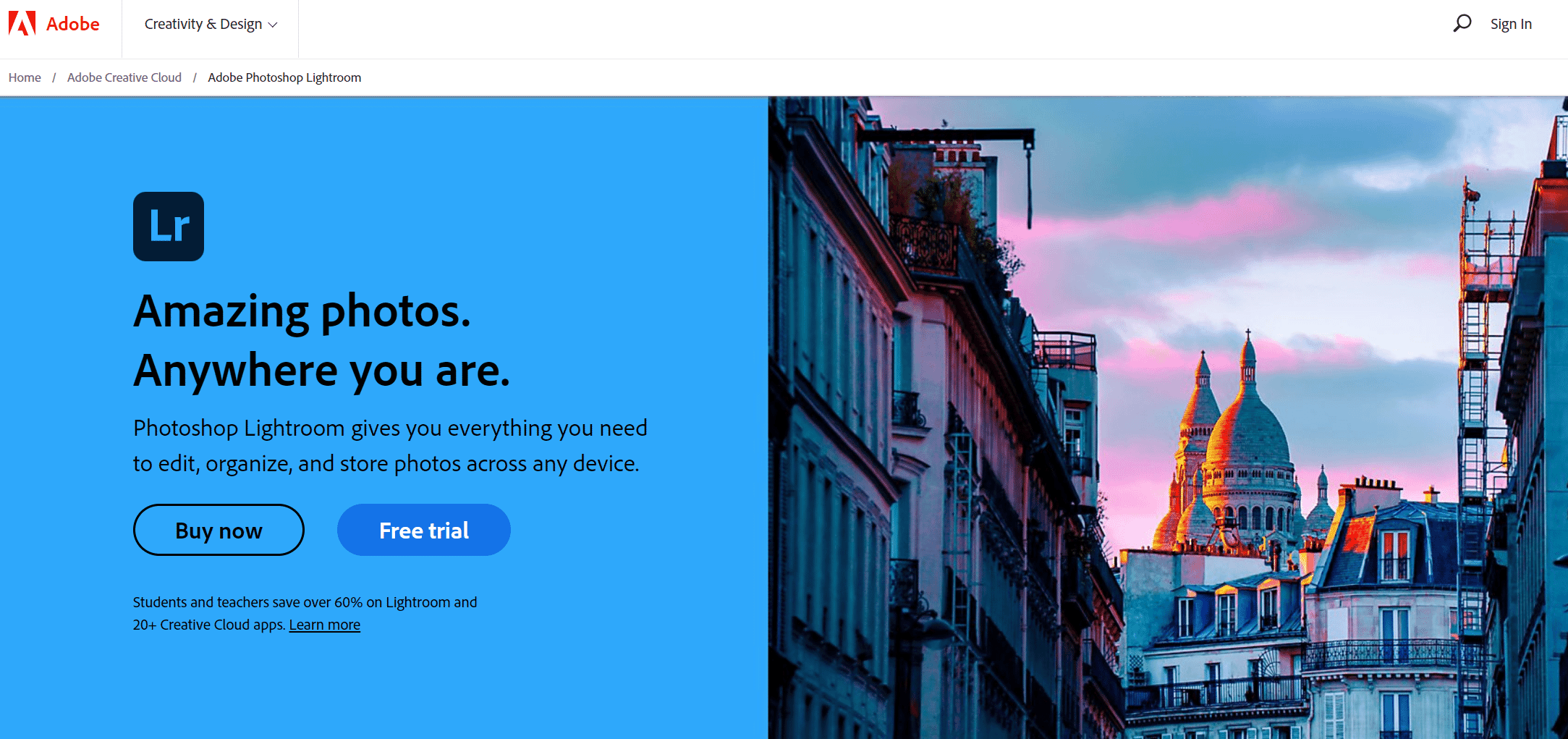 You can use the AI settings on a multitude of images, which is technically possible in Photoshop, but Lightroom makes this process way easier. Therefore, it gets its own independent spot on the list!
10. Photolemur (
Update

: Now Part of Luminar)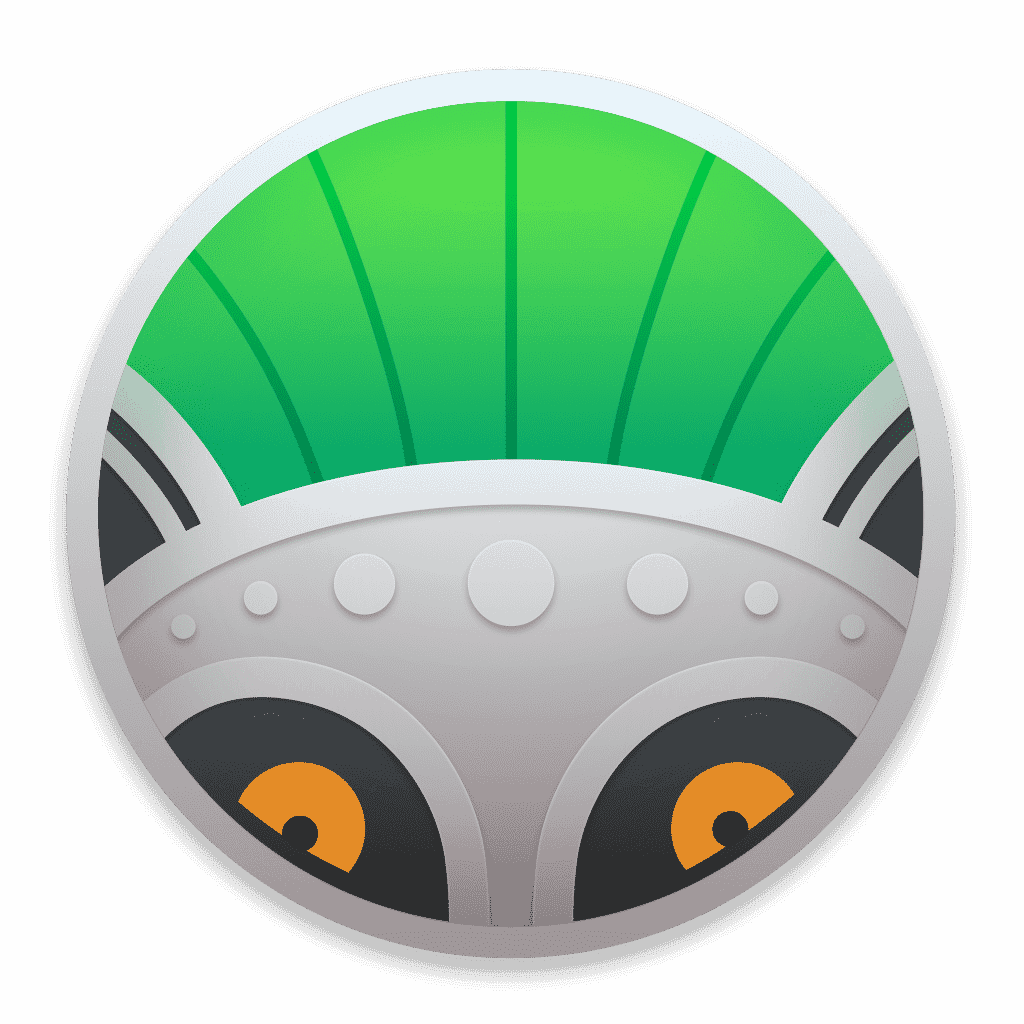 A Great AI for Beginners
For those still learning about photo editing, this software is easy to use!
Photolemur is now part of Luminar AI.
Pros
Very simple to use
Lots of different file formats
Cost effective
Cons
Very limited control
Photolemur is a full AI editing software, intended to set everything from proper exposure to color tints on your behalf! As one of Skylum's editing tools, Photolemur is beloved by new enthusiasts to the craft.
Although control over each adjustment is very limited (this really is a program that is created to do it all for you), there are rarely times when you'll want to argue with the decisions that the program has made. The templates suggest various styles that could be applied to your photographs, so you can develop your aesthetic in seconds rather than hours.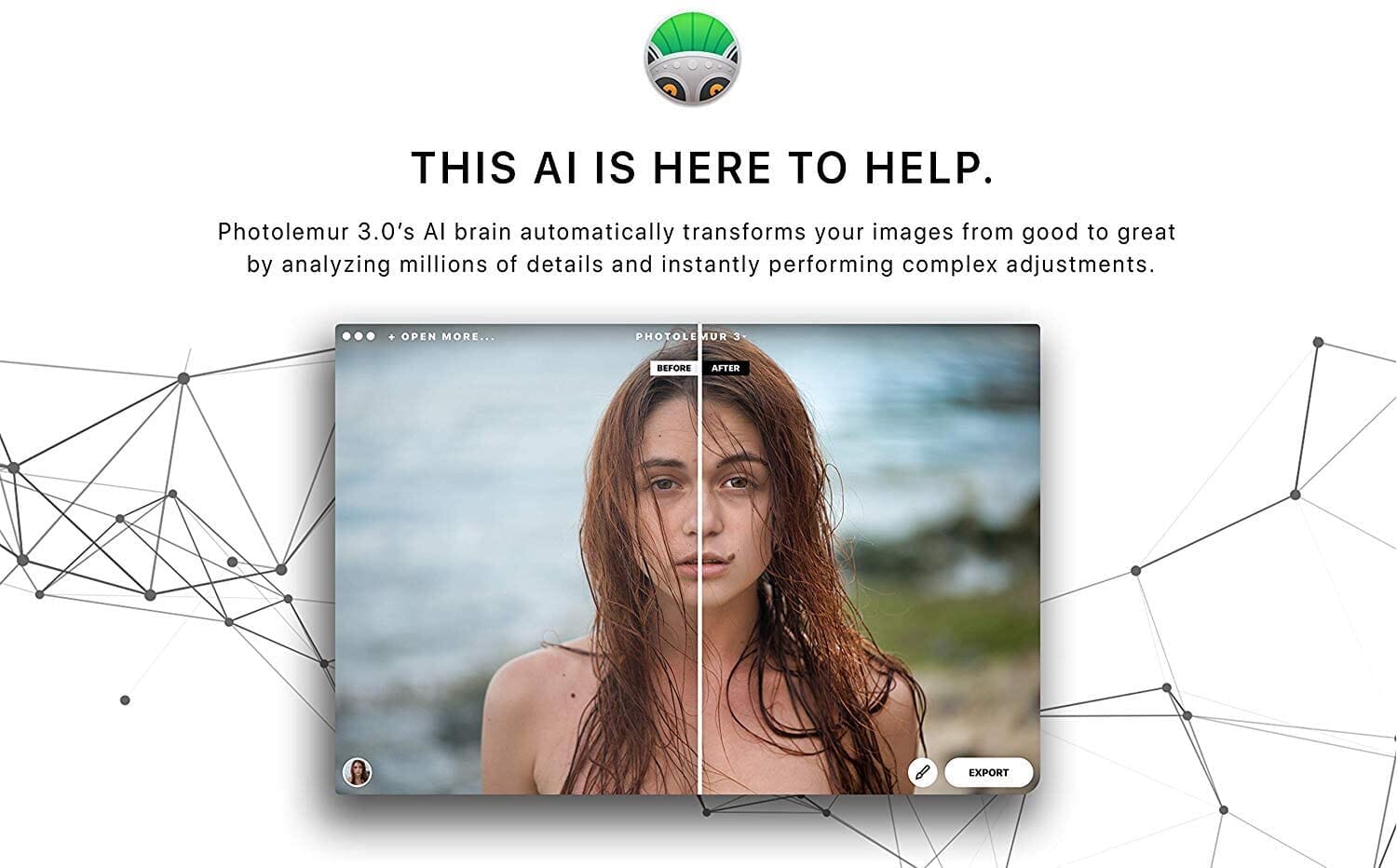 Photolemur is, honestly, an excellent introduction to photo editing for new photographers. Much of the decision-making seems to be based on aesthetically pleasing color, exposure, and contrast needs, which can effortlessly begin training a photographer on what to look for when processing photographs; it's a good step between straight-out-of-camera files and advanced software such as Adobe Photoshop!
Which AI Photo Editor Is Right for You?
Although AI photo editors will never be perfect nor will they be able to replace human decision-making, they certainly have their strong suits. Efficient professional photographers will utilize at least one form of AI editing technology, simply because it speeds up their workflow so tremendously. Less time in front of the computer equals more time behind the lens!
Deciding which AI photo editor is the best for you, however, is where things can get a bit tricky. What works for one person may not work for another, so it really does depend on what kind of photographer you are and what exactly you expect the AI to do on your behalf.
Additionally, not all programs are fully AI – some just have AI elements. For AI-driven features, the brand new 2022 version of Adobe Photoshop CC is full of very accurate artificial-intelligence features, such as brand-new Subject Masking and Sky Replacement.
On the other hand, beginners first stepping into the world of photo editing will likely fancy Luminar AI for its ease of use. Although it is feature-driven like Adobe Photoshop CC, Luminar condenses the features into sections, allowing you to edit with just a quick click!
If you need a program that uses AI for something very specific, Topaz Labs is our pick – not just because I use the Masking Program frequently in my own work, but because all of their offerings are incredibly accurate and wonderfully detailed.