This is an overview of Lesson 1 of the Course on selling microstock videos and photos by photographer Daniele Carrer. Lesson 1 introduces you to the wonderful world of microstock photography. It helps you to understand the tremendous potential that micro-stock photography has in store. It also helps you to break the myth that you need expensive equipment for shooting great stock photos and videos.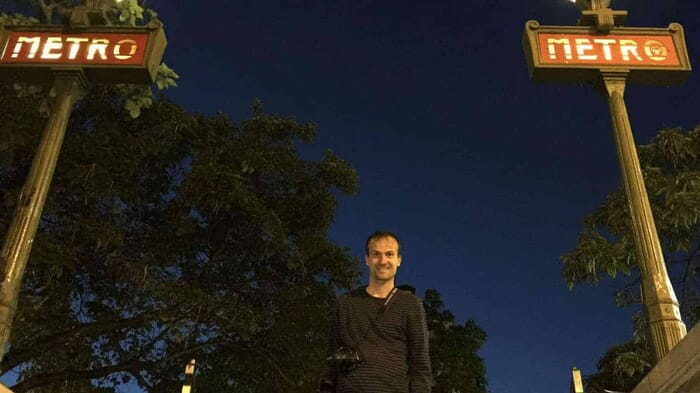 The Lure of Microstock Photography
Microstock photography is a lucrative prospect for every photographer. Another highly profitable commercial avenue for anyone with a DSLR (or mirrorless) is selling stock footages. Anyone who produces or makes TV programs, commercials, Youtube videos, etc. is a potential client for stock footages and images. This offers freelancers with a DSLR the opportunity to make enough money to bid adieu to their desk jobs!
Even presidential candidates used plenty of stock footage videos during their last campaign, e.g., see Trump's campaign video (with Pond5 video clips in it):
As a micro-stock photographer, you have the option to not only manage how much you want to earn at the end of the month but also manage your work days. You can travel when you want and shoot when you want. Sounds too good to be true? Welcome to micro-stock photography.
A single clip that Carrer made in Rome in 2010 ended up racking in revenues of over $550 on Pond5 (a micro-stock agency for stock footages), $550+ on Shutterstock (one of the largest micro-stock websites in the world right now), and $440+ on iStock (and continues to do so at the time of writing this review). This is the power of micro-stock.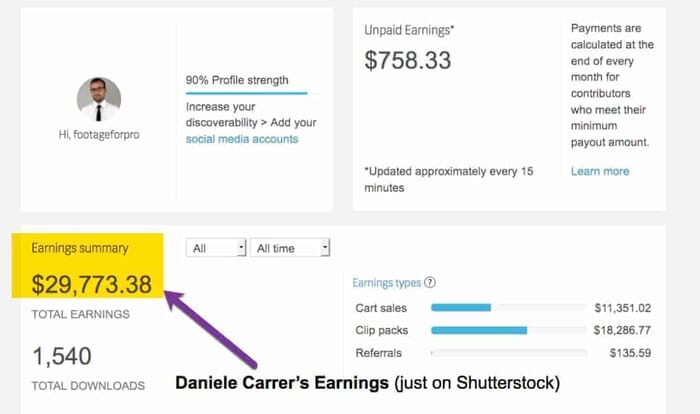 The Problems
As you read above microstock has a huge potential to become a steady second income and in the case of some even the primary source of income. There is, however, a small problem. Getting into micro-stock photography or for that matter selling stock footages can be a long, arduous and confusing journey. For every individual who finally makes it through, a significant number of people drop out of the race; burnt and bitter.
The Newcomer Search Engine Dilemma
Then there is the perennial problem with the way micro-stock websites and their search engines work. For every search for a related keyword, the images/footages of already popular ones come ahead of the rest of the results. This significantly handicaps the newer contributors, people who have just begun selling on micro-stock websites. Mind you; this happens with some search engines and not the whole lot. But it does, and you cannot do anything about that.
Why Key-Wording Matters
Then there is the real problem of key-wording these images and footages. The right keyword helps you come up in search and gets you higher eyeballs and a greater chance of sales. There are of course other parameters involved in this, but no one can undermine the importance of right key-wording.
The right key-wording is something that no one will explain you adequately. Not even the micro-stock agencies themselves. Getting the key-wording part right is essential when you want to make money with microstock videos. Carrer reveals that he had lost thousands of Euros at the beginning of his micro-stock career because he did not know better.
"I lost thousands of Euros in missed royalties" – DanielE Carrer
So much so that it is only now (for about two years) that he has started to make enough money to consider photography as his full-time job.
The Solution
So, how do you make sure that you start off on the right footing? This is where Daniele Carrer and his experience comes into the picture.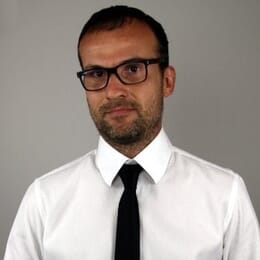 Carrer is a highly successful stock photographer and stock footage creator. He has been shooting and uploading for the micro-stock industry for well over a decade and is hugely successful at what he does.
He has immense experience, in not only the technique that goes into image and video making but also the technical side of key-wording and uploading them as well as the business side of the industry. This makes him extremely good at what he does, enabling him to make enough money to consider this as a full-time job.
A Word on Equipment
For all those aspiring micro-stock shooters here is a piece of encouragement from Carrer:
To begin shooting stock photos and footages you don't need expensive equipment.
Carrer suggests that you probably already have what is needed to shoot micro-stock. He started shooting with an EOS 550D (Rebel t2i in the US) when he began shooting stock. But you need a good lens and a steady tripod. For less than a 1,000 dollars you can begin creating images and footages that sell. The question, therefore, is not about the equipment but choosing what to shoot.
Final Thoughts
Microstock is a lucrative source of income and a source of gratification for someone who has picked up a camera and wants to shoot full-time. But getting into the world of micro-stock photography can be a challenging task.
Then, of course, there is the question of being able to make a sustained amount of money, good enough to consider this as a full-time job. If that's what you hope to achieve Carrer's tutorial can help you make that. With a no-nonsense approach, Carrer explains the nitty-gritty of micro-stock photography that every beginner will understand and be able to utilize.
Disclaimer: PhotoWorkout.com is an active user and affiliate of Daniele Carrer's online course (sold through Clickbank.net). We do get a commission when you buy through any of the links on this page. We feel this 27-video-lessons online course is worth the money (currently selling at $297). If you do not like the course after buying it (very unlikely, because there is a ton of value in there and you will increase your income significantly), you can get a full refund from Clickbank within the first 60 days of the purchase date.