Be an Entrepreneur first, then an Artist!
In this second part of the 27-part tutorial by Daniele Carrer, the "Microstock Guru," focuses on a critical aspect of the whole business of stock photography – dissecting a microstock agency's search engine. Believe it or not, if you are serious about making it right as a microstock photographer, then the microstock agency's website is an essential tool that you should master; that is beyond your camera.
How to Utilize a MicroStock Agency Search Engine
Being a micro-stock photographer is both a gratifying and a liberating experience at the same time. But beyond that, it is also a massive risk because now you are an entrepreneur and that means you have to look after the business side of things as well as the creative front of it.
That includes forming strategies on how to stay ahead of the competition. Different businesses in different industries adopt different strategies to do that. In your particular case, you may have to end up spending a considerable amount of time searching on various microstock agency search engines.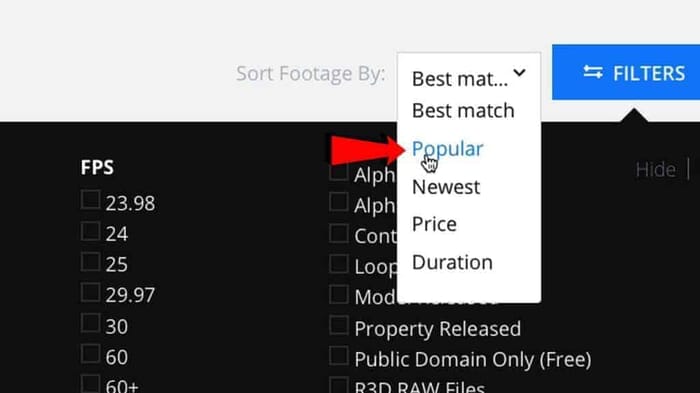 One critical aspect of being a microstock photographer is to study how a typical micro-stock agency search engine works. A standard microstock agency search engine is a free and incredibly useful tool to understand what is in demand by the clients who buy stock photos and footages. This is the same tool that micro-stock buyers use to search for stock images and footages.
So, it is not a secret tool or anything like that. And yet, very few microstock photographers are using this resource in a way that can help them get an advantage over their competition.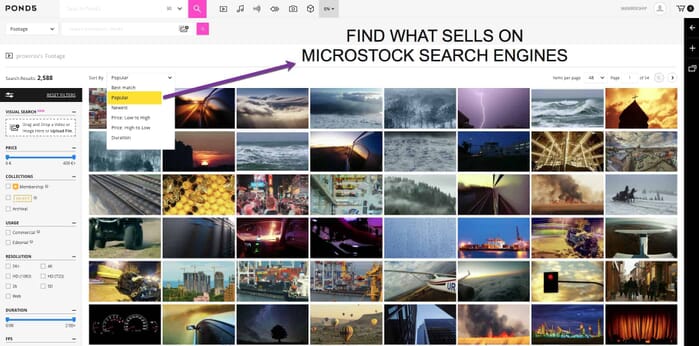 The Importance of Key Words the Right Way
Photographers are guilty of using too many keywords for their photos and videos. The problem with microstock search engines is that they never reprimand photographers for doing this. Microstock websites such as Pond5 encourages photographers to use up to 50 keywords for each submission (a minimum of 5). As you can imagine photographers routinely misuse the system by uploading keywords that are not even relevant.
Carrer suggests that you can add three keywords which tend to have the highest number of searches – Love, Dog and Girl. However, that strategy can sometimes backfire. So, it would be advisable to use discretion and use relevant keywords only.
Help in the Planning Stage
A lot of photographers prefer to travel to exotic locations to make images and stock footages. Carrer does that all the time. But he suggests that before you embark on a costly trip which might become a misadventure, use this technique to do your research first. The method shared by Carrer to stay ahead of the game has to do with researching. Researching about the kind of images that are available on a microstock agency website even before planning your trip.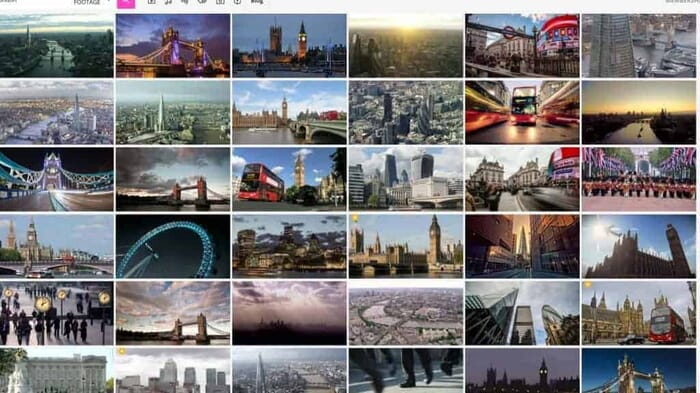 Know Your Competition
This will reveal the images that are already there, and that means competition. This will allow you to plan something unique for the trip well in advance. You can choose different shooting locations and or angles and even decide whether to embark on the journey, depending on how many similar images/footages are already there on a micro-stock website.
Related Post: Best Stock Footage Websites (6 Picks)
Carrer cites an example of what remains his most sold footage from a trip to London, an excursion thought long and hard about whether actually to make it: the footage of the Abbey Road studio. The studio where the Beatles recorded their famous songs.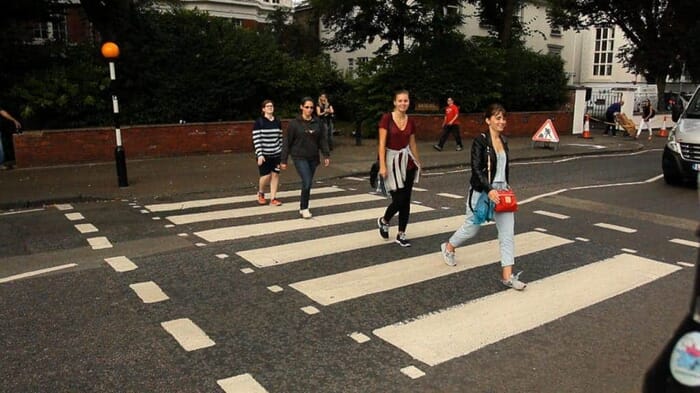 Carrer safely left out his other favorite footages including the Big Ben, which was already overshot. He only uploaded two footages from the Abbey Road studio, and that made him more than $200 at the time of writing this review. This is how careful research using even a free tool can help you make the most of your time and money spent.
Some of Daniele Carrer's Top Grossing Microstock Footages:
Shutterstock – Daniele Carrer Teaches You What to Look for!
The second half of this part of the tutorial introduces you to Shutterstock, arguably the best microstock agency for stills. It gives you some insight into the type of stills that sell, how to compose, leaving aside some space (negative space) for the copy.
Final Thoughts
Beginner microstock photographers make the cardinal mistake of shooting first and then analyzing how to monetize those shots and footages. Ideally, it should be the other way round.
Your plan should be to start thinking about selling microstock footage even before the videos and stills have been made. This will allow you to plan your shoot, maximize the return on investment (both time and money) and ensure a better overall utilization of your time.
Disclaimer: PhotoWorkout.com is an active user and affiliate of Daniele Carrer's online course (sold through Clickbank.net). We do get a commission when you buy through any of the links on this page. We feel this 27-video-lessons online course is worth the money (currently selling at $297). If you do not like the course after buying it (very unlikely, because there is a ton of value in there and you will increase your income significantly), you can get a full refund from Clickbank within the first 60 days of the purchase date.