Technical Requirements for Microstock Footage
The technical demands of microstock agencies can be very rigid. As a photographer or producer of stock footages and stills, you have to be not only at the top of your game regarding technical shooting requirements, but you also have to be aware of the submission requirements of the microstock websites. Incorrect submissions or submission which have flaws will always end up getting rejected.
Minimum Resolution
There was once a time when stock footages and stills were shot with film. Not anymore. The world has moved to digital and first came SD, then followed by full HD, and finally 4K.
In the current context, it is imperative that you shoot with the right equipment. Higher resolution footages and images tend to get a higher asking price. So when you can shoot the same clip in 4K and get a chance to sell more microstock footage why not take advantage of it?
Plus, with the world moving forward to seven higher resolutions your footages will remain relevant for a long time when you shoot at the highest resolution possible.
Aspect Ratio
Also, keep in mind the aspect ratio. The world no longer uses the archaic 4:3 aspect ratio. It is 16:9 everywhere. The standard submission guidelines for videos of all microstock agencies is full HD which is 1,920 x 1,080. Though you are always welcome to submit higher 4K/UHD resolution videos.
Carrer explains there are two different 4K / UHD resolutions prevalent: One is the 4096 x 2160, which is true 4K and the other is the 3840 x 2160.
In some ways, the 3840 x 2160 is the better choice because it is scalable as per the modern 16:9 ratio.  Carrer explains that when microstock agencies scale down a 4096 x 2160 video to full HD at 16:9 aspect ratio some amount of cropping is unavoidable. But a 3840 x 2160 video easily scales down to 1920 x 1080 because it is already in the 16:9 aspect ratio.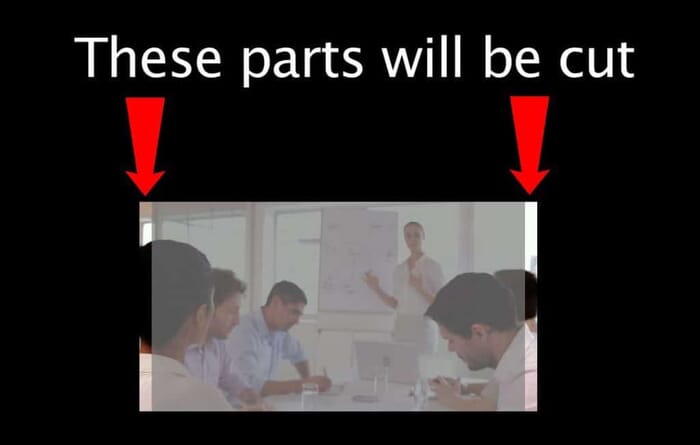 Remembering little things like this can go a long way to ensure that your footages are almost ready SOOC (straight-out-of-camera). All you have to do is a bit of post-processing, and your footages will be ready to upload and start tingling the cash register.
"if you start from scratch to build your collection today, buy a 4k camera, buy a powerful computer and work in 4k." – Daniele Carrer
Right Codec
Another thing that Carrer recommends to keep in mind when shooting stock footages:
Ensure that you use the right codec. Codes like Apple Pro Res or Photo JPEG and H264 are always accepted.
PAL / NTSC
PAL / NTSC are related to the frames per second at which the video is recorded by the camera. PAL is used mainly in Europe, in Asia and South Africa. NTSC is used primarily in North America and Japan.
NTSC involves shooting 29.97 fps.
PAL involves shooting at 25 fps.
Carrer stresses the importance of this aspect because once the footages are shot there is very little that can be done afterward. You can convert from one to the other, but the conversion can produce unusable jittery results. So, it is best that you shoot at the right fps in camera.
So which one is the right fps? NTSC or PAL? This is a tricky question, and this is how Carrer answers this. Use the frame rate for the subject of your shot / or where your content is likely to be used the most. He says if your content is focused on a European city, try shooting in PAL. On the other hand, if you are predominantly shooting for American customer base then use NTSC.
Sound Quality
Sound should be part of the video only when the quality is very good and is not shot using the built-in mic. Carrer stresses on this point because most micro-stock agencies will reject videos with poor sound quality. Some micro-stock agencies summarily reject videos with sound even when it is of high quality unless it is adding something to the content of the video. So, road noise or such other sounds are best muted.
Final Thoughts
Shooting stock footage involves a lot more than just keeping an eye on the exposure parameters or the composition. It consists in keeping an eye out for the submission guidelines and their technical requirements for video quality too. That means you have to ensure that the footages have not only been shot correctly, by adhering to the right standards, but they also have to be processed successfully.
Carrer's simple method of explaining the technicalities that go behind making, processing, and uploading videos is an invaluable asset for anyone who is looking for a foothold in the world of microstock photography.
More Technical Requirements for Video Footage
How many frames per second you have to choose?
Where to cut audio from the footage?
When to use RAW and when to use jpg?
You can find all the technical requirements for microstock footage in the online course of the "Microstock Guru" Daniele Carrer: "How to Sell Photos and Videos Online."
Disclaimer: PhotoWorkout.com is an active user and affiliate of Daniele Carrer's online course (sold through Clickbank.net). We do get a commission when you buy through any of the links on this page. We feel this 27-video-lessons online course is worth the money (currently selling at $297). If you do not like the course after buying it (very unlikely, because there is a ton of value in there and you will increase your income significantly), you can get a full refund from Clickbank within the first 60 days of the purchase date.