Which Videos Sell Online?
In lesson 5 of the online tutorial "How to Sell Photos and Videos Online" Daniele Carrer explains how many aspiring small-town microstock photographers often lament the fact that every time they have to make a video of a big city they have to spend hundreds of dollars on transportation and accommodation. They envy the big town photographers who can step out of their home and make footages with minimal cost involved except their time.
Example: Big City vs. Small City
Carrer explains that just because you are in a small town does not put you in a position of disadvantage. The same way just because your competition is based out of a big city does not mean s/he is in an advantageous position.
When you dissect a microstock search engine like the one on Pond5, you realize that the big cities are already saturated regarding the total number of images and footages available.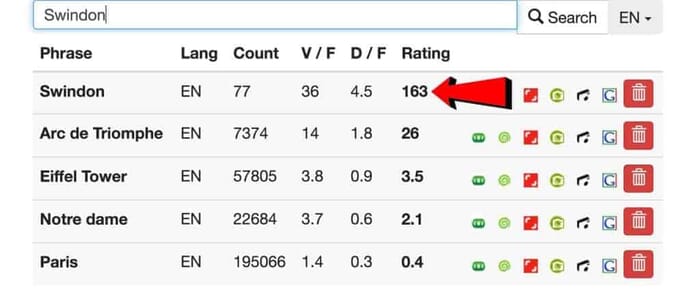 In this part of the tutorial Carrer demonstrates how you can enter a keyword and then find out how many views on an average you can expect per file that is already on the microstock website, the average sale per file and finally the worth of that keyword.
You will notice that large cities and the more popular of locations being already well documented and receives far fewer views per file and the individual keyword have a smaller rating (worth). This is when compared with smaller cities, and the lesser known locations, which are likely to receive higher views per file (and downloaded more frequently) and therefore the keywords will have a higher worth attached to them.
There is a catch, however. Smaller cities are less in demand. Here is something that you need to understand. The microstock industry is like a marketplace. And just like any other marketplace, there is constant friction between demand and supply. Small cities are less in demand, but the fact that footages and images are also in less supply means they automatically have a higher view and download ratio. Larger cities tend to attract more photographers. There are a large number of content related to larger cities, and therefore individual files have a lower view ratio as well as downloads.
Another advantage to choosing to shoot small cities is you can plan to cover more than one cities in a single day. Larger cities take more time to shoot along with the associated issues that have already been detailed above.
The takeaway from this is – instead of concentrating on the big cherry on the top, which a lot of other photographers also have on their sights, look for targets that are equally rewarding, are in reasonable demand, and yet not many photographers are actively pursuing them. And if you are hell bent on shooting the most visited cities and locations then make sure that your stills and footages are unique. Either they portray the location/city differently or use an entirely new technique to shoot/post-process.
For example, see this video clip here below. Whoever buys the clip of the Romeo and Juliet balcony, may need to talk about Verona, but most likely, he will want to talk about love, a relationship or literature.
By shooting a type of subject whose meaning goes beyond the city, you are enlarging the base of potential clients and you will sell more.
Carrer stresses that above and beyond analyzing the microstock search engines you should also make meticulous plans when selecting your targets. Research about the best places, and then try to visualize who will buy those shots once you have uploaded them. This will help you produce better results when selling microstock footage online.
Final Thoughts
The process of becoming successful as a micro-stock photographer starts with the right research work. This is the business side of being a microstock photographer. Whether you like it or not this is something that you have to master.
You cannot act on your whim, shooting and then looking for avenues to sell. So, researching and planning come first. Learn what videos are selling, choose your targets, and only then, make your travel bookings. Utilize the online course and resources that give you an edge over your competition. At the end, you will have a much lower cost of production and therefore higher profits.
Disclaimer: PhotoWorkout.com is an active user and affiliate of Daniele Carrer's online course (sold through Clickbank.net). We do get a commission when you buy through any of the links on this page. We feel this 27-video-lessons online course is worth the money (currently selling at $297). If you do not like the course after buying it (very unlikely, because there is a ton of value in there and you will increase your income significantly), you can get a full refund from Clickbank within the first 60 days of the purchase date.