Thanks to the many user-friendly DIY website builders, selling your photos online and making some side income has become relatively easy.
That said, you still need to pick the right tools, the proper business acumen, and the motivation to spread the word. Speaking of tools and technologies, let's dive into our Shopify for photographers review:
Getting Started
About two decades ago when the Internet was still at its nascent stage and online sales were still a novelty, setting up an online store was a task fit for only the brave hearts.
There were a million different things that needed to be put together and all of that had to be done by the entrepreneur himself. On top of all, you had to make sure that your business ran smoothly while you are setting up the online presence. You had to hire specialists to design and code the store, set up the hosting and take care of the technical aspects which were beyond your expertise.
Today, solutions like Shopify makes things so simple. All you need is a great idea and you can go online and start making money almost immediately.
Ready-Made Platforms
Platforms like Shopify provide a great service to photographers – amateurs and professionals alike. After all, if you can make a few extra bucks doing something that you enjoy doing what's the harm in that? Who knows, perhaps someday you could make this your full-time job. You would be doing what you enjoy doing and make money at the same time.
An Introduction to Shopify
Shopify is a complete end to end solution for selling products and services. For someone selling products, it can manage inventory, handle sales, prepare and organize invoices, email invoices to customers and even sync with offline sales as well as sync your sales across a multitude of online platforms at the same time. Moreover, you can also sync with shipping partners tracking shipments and ensuring you're your clients receive their purchases on time, every time. Now that's convenience.
6 Scenarios Where Shopify Can Help You
# 1 – Make Your Hobby a Source of Income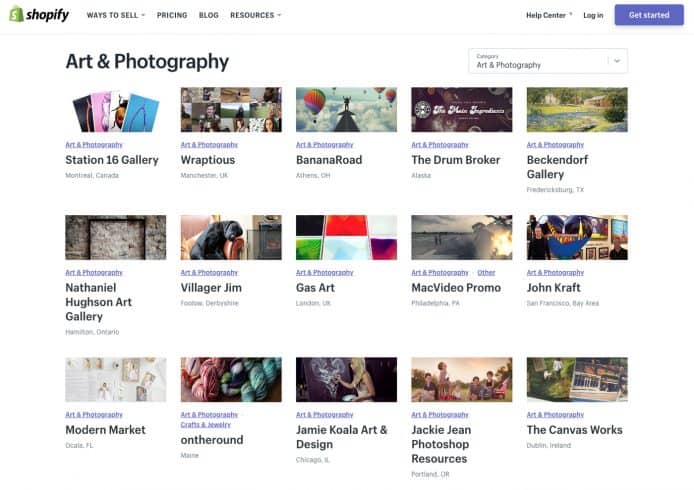 Let's say that you shoot landscape photos as a hobby. You wish to offer large rolled prints of your best landscape photos to whoever wants to. But you don't have the know-how to put everything together. You need a printing solution, a shopping platform, a payment option and of course a shipping partner. Shopify can get you started in no time. They have everything that you need to get started and more.
The best thing is you don't need a separate domain or the technical knowledge that you would normally require in order to have to get everything put together from scratch.
Shopify provides an all-inclusive online shopping platform. You can create your virtual store on Shopify. Use your own domain or buy a new domain or use a default Shopify subdomain as your online address.
# 2 – Leverage Your Facebook Following
Facebook as a social media platform is by far the biggest and the most widely used. If Facebook were a country it would have been the third most populated one. If you are not on Facebook then there is something seriously wrong with your social media strategy.
But just being there and sharing the odd image once in a while will not help. You have to have more engagement with your Facebook followers. Also, you should be looking to monetize your Facebook following as a part of the overall social media marketing strategy. That's where Shopify comes into the picture.
Shopify has a full-fledged Facebook shopping interface that syncs with the store you create on Shopify. That means every time you make any changes to stock, add new products, take old products off, the changes are going to reflect on Facebook in real-time.
And that's not all. There are many targeting options that you can use. You can target your product posting based on the preferences and demographics of your users to further customize your advertisements. It only means that give yourself a higher chance of conversion.
# 3 – Sell on the Go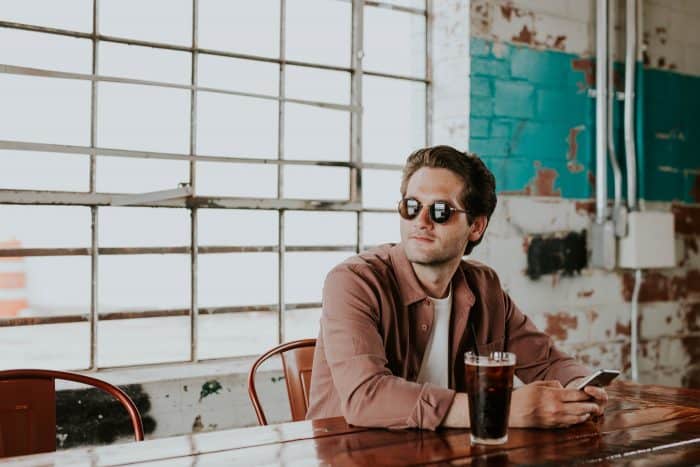 One of the most powerful selling tools you get bundled with your Shopify account is the Shopify POS. Your customers are everywhere. If you are a photographer, shooting weddings, you can sell your best wedding shots to every potential customer at the wedding. All you need is a POS system that can accept credit cards and manage order details.
The best thing is you can access your store account on your phone. As soon as the images are shot, you can upload a preview JPEG copy to your Shopify store, enter a price and make it available for order. Using the POS system you can accept payment from your customers and close the deal.
Shipping is easy too. You can ship using one of the many shipping apps (through partner providers) directly to the customer's home. How convenient is that?
# 4 – Make Shipping Hassles a Thing of the Past
Did you always want to sell large prints of your best images but always shuddered when you looked for the best rates? That could just be a thing of the past. Shopify has some of the biggest and best-known names in international shipping on its roster. Every time you list products you get automatic shipping rates from companies like FedEx, UPS, and DHL. Give your customers the best courier rates to compare and select from.
And that's not all, you can set up various shipping offers based on the volume and weight of the products being ordered by your customers. Partners will allow you to get accurate shipping rates for not only bulk items but also individual items drop-shipped to the customer's door. What more you can also share tracking info to your customers which gives complete peace of mind for someone shopping from you. This takes care of the whole logistic business leaving you with the freedom to make more images and concentrate on the marketing side of things.
# 5 – No Coding Knowledge Required
Probably one area most photographers struggle with. It is quite normal to pre-empt the dreaded thought of having to be up close to a technology that you have absolutely no idea of. Not many photographers have first-hand coding knowledge in open-source of other technologies, nor have they any idea of what a database is or how a WordPress backend works. For many of them, Photoshop is not the same thing as WordPress and neither is Web-Hosting. And that thought of losing control can be disconcerting.
With Shopify, it is you who are in control. Because with Shopify you don't need to have coding knowledge, nor the critical technical aspects that go into creating a website. The intelligent interface hides everything except the intuitive graphical front that forms the connection between the process that happens behind the scenes and what you see on your computer.
There are other advantages to using Shopify. Over 90% of the time your customers are accessing and buying on their phone. That has a significant bearing on how websites are designed these days, with an eye for the smaller smartphone screens. Though websites are still designed for computer screens, attention is given so that they render just as effortlessly and the viewing experience is just as smooth on a smaller screen. This process of making a website render properly on all screens regardless of the size is known as Responsive Design. Every template design on Shopify comes with default responsive design features.
# 6 – Stay on top of Store no Matter Where You Are
The biggest thing that a one-man photography business needs are the ability to stay abreast of what's happening no matter where you are. And this is where Shopify excels too. Shopify's mobile app is designed to keep you in touch with everything that's happening – sales, shipment, fulfillment, tracking everything from your smartphone. This is what makes it possible to know of issues the instant they happen and resolve them if your interference is required, even though you may not be physically there in front of a computer. Your smartphone becomes your store management tool.
Final Thoughts & Shopify Verdict
The above is just the tip of the iceberg when it comes to a complete list of features that Shopify has to offer to a photographer in terms of bringing his/her business online. The above are just six of the major advantages of using the Shopify platform for all your online sales.
Of course, Shopify has a much wider application. Not just for other businesses, but for photographers too. The greatest advantage/convenience of Shopify is that it makes everything all so easy and hassle-free.